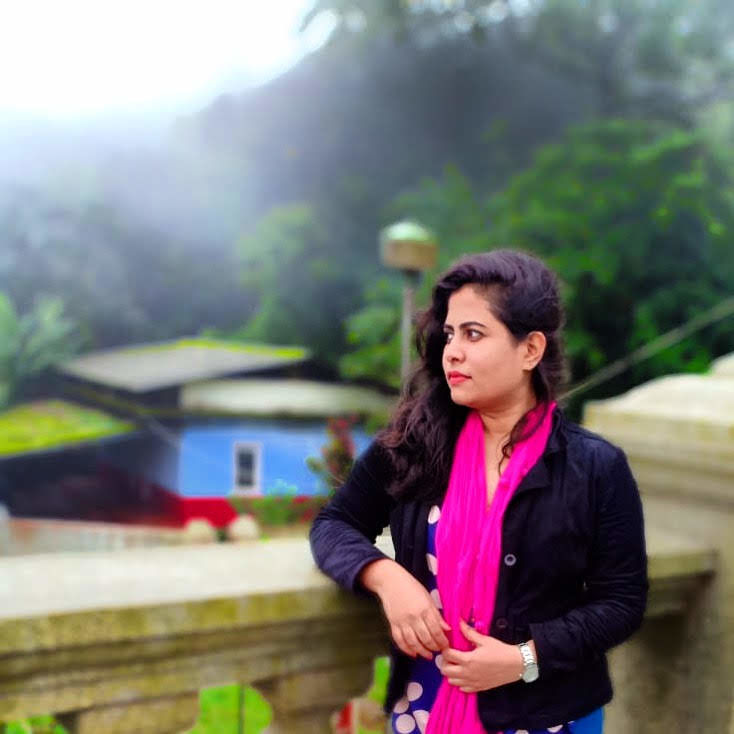 When you work out of a city like Bengaluru, You tend to get bored of your daily life. I mean admit it, you wake up and then you turn into a robot working at your desk, eating the same old lunches and dinners at the cafeteria. When this starts feeling suffocating, know that your mind is craving for a peaceful holiday!
Coorg, Karnataka is around 300 kilometers from Bengaluru and is the perfect getaway from the hustle and bustle of the city. You can explore nature at it's best here while you relax at the variety of home stays, bed and breakfasts or resorts located here. I have provided below an itinerary for you to follow if you are planning a getaway for the weekend to the misty mountains of Coorg.
Start your journey early in the morning around 4 am, to beat the traffic and also reach Coorg by 7-8 am. The best option is to drive to Coorg or take the various buses from Majestic,Bengaluru. Madikeri,Coorg is the main town in the district but other popular options include Virajpet and Tadianamol,a popular hiking trail. Start your day by visiting Raja Seat in Madikeri, It is age old but now converted into a park. The view from this spot is mind-blowing especially sipping the hot coorg filter coffee!
So, there are a number of restaurants around Raja Seat to have piping hot dosa's and coffee. Visit the famous water falls - Abbey Water fall. Since we went in monsoons, it was pouring when we got here, there are small shops that provide rental umbrella's, this falls is located 2-3 kms away from the entrance so you will have to walk up-and-down the stairs for this, but it is so worth it, the beautiful cauvery river flowing in all its mighty glory during monsoons is a sight to witness and also the waterfall is surrounded by such lush greenery that it is a wonderful sight to behold!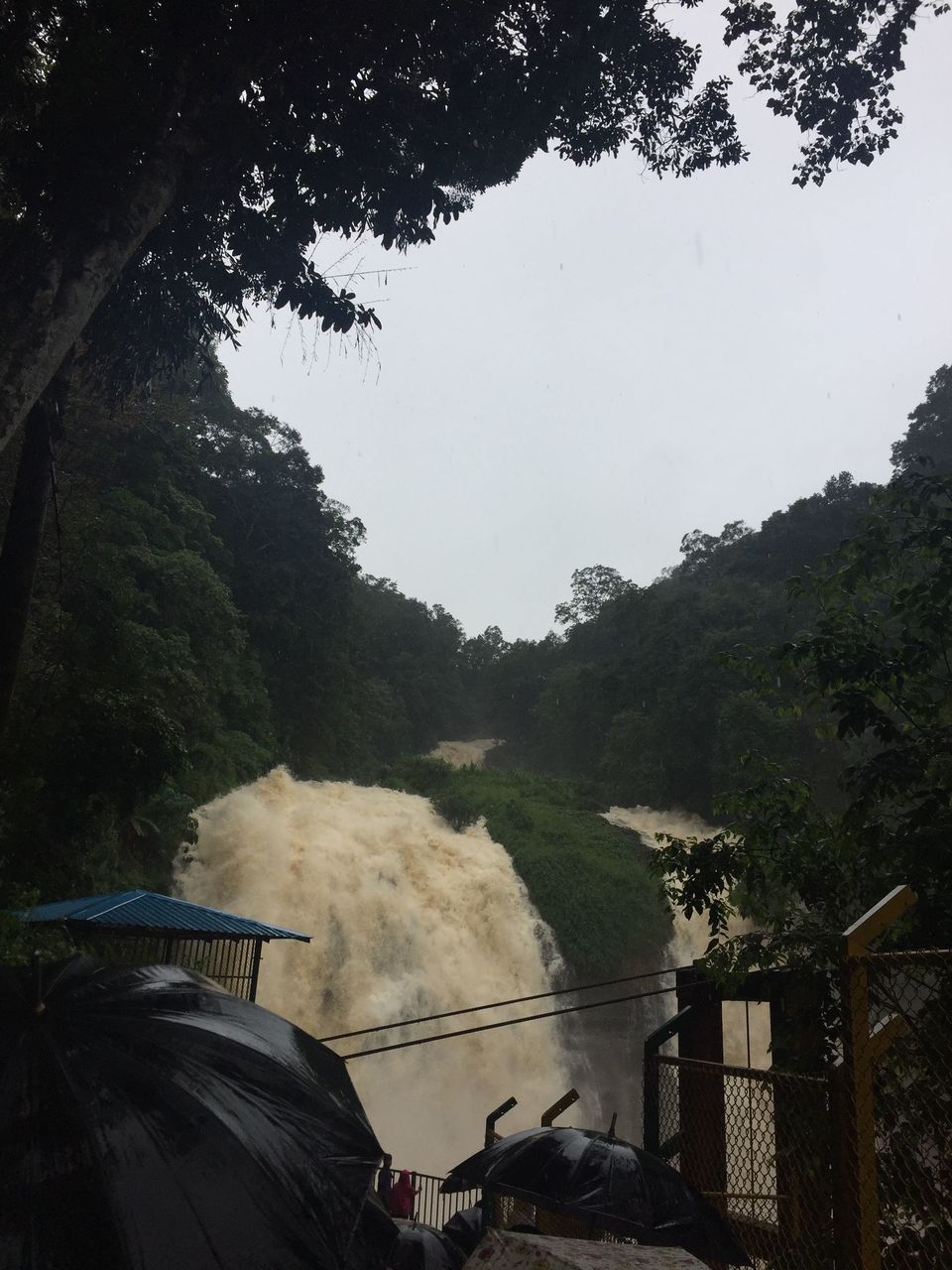 After a daunting task of getting to the main gate from the water fall, relish your taste buds with maggi and bread and eggs and of course filter coffee at the local joints here, try to eat as much as possible at the local joints to help local businesses and also get a taste of the local cuisine. The pahadi maggi has a unique taste to it or perhaps, its the joy of being lost in mountains where the signal is weak and the adventures unique!
After Abbey Falls, rent out a jeep that will take you up to Mandalpatti or more popularly known as Mugilpete in Kannada, the local language of Karnataka,India. Mugilpete means a town amidst the clouds and this name is very apt for the place. Mandalpatti is not accessible by your vehicle as the roads are treacherous, hence hiring a jeep is advised. Is it worth it? Oh boy it so is! Driving through the beautiful hills of western ghats, the fog settling in around you making your hair dewy and the weather colder as you drive up the hills. The view from top is mesmerizing and so soothing to the eyes, the hills stretch endlessly across you. Feast on it as much as you can, because the mist sets in very quickly.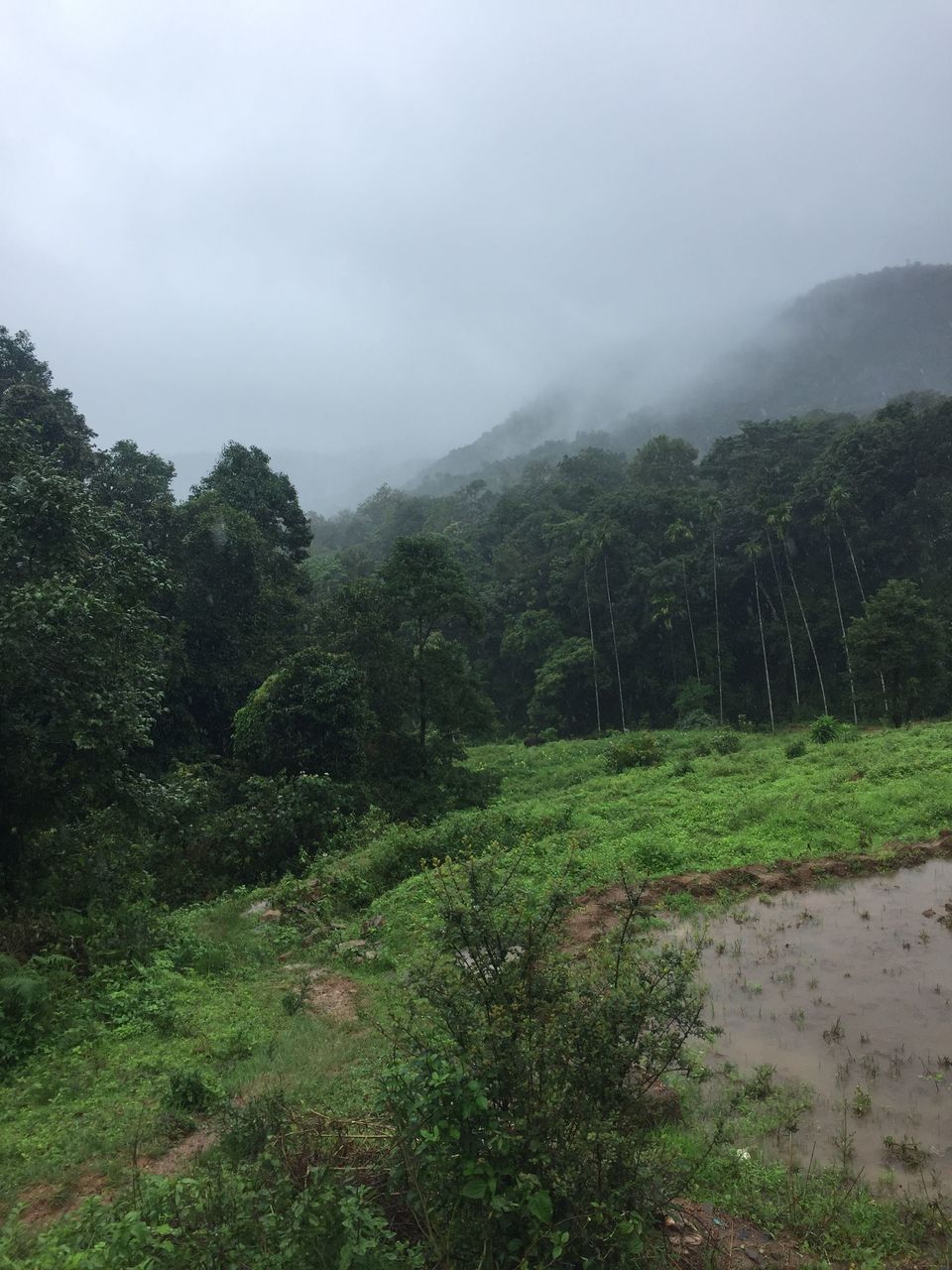 This will take up most of your afternoon, come down from the Mandalpatti peak and have lunch at the restaurant - Coorg Cuisine to feast upon the local delicacies. Spend the rest of your day at a nice home stay, around madikeri or in virajpet. Buy the local wine and chocolates to go with your dinner while you in town.
Home stays are plenty in Coorg, the whole place is riddled with them. I have a few personal favorites that I have mentioned at the end of the blog. Home stays include the dinners which is also prepared locally, have no televisions but plenty of board games and a roaring camp fire for you and your friends to enjoy the pleasant evenings with.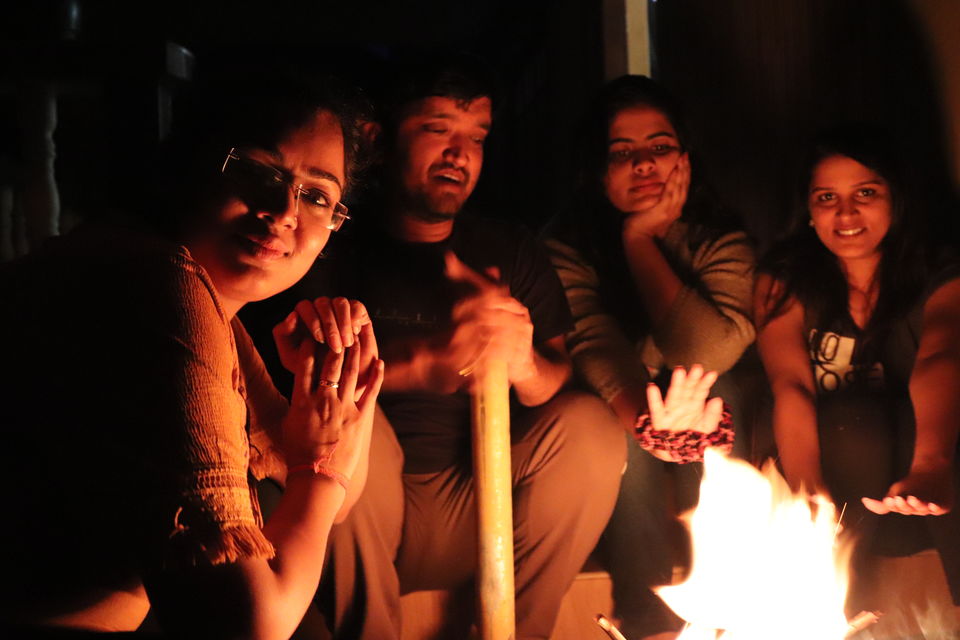 The nights in Coorg come alive with fireflies around you, beautiful star-lit and clear skies and cold cold weather, I prefer singing old songs, playing stupid and fun games with my friends, eating junk and drinking some hot chocolate in that lovely Coorg weather!
Wake up lazily and have a hearty breakfast so that you can be well-prepared for the adventures of the day. Next stop I recommend is Talakaveri, the birth place of Cauvery River. This hill top is situated at distance of 100-150 Kms from Madikeri, but the road trip to this hill top is so gorgeous, with beautiful coffee estates around you, misty ghats ahead of you. Coorg is filled with coffee estates, in fact the homestay's are almost always surrounded by coffee estates.
Talakaveri, is the temple constructed around the river Cauvery. It is an age old temple full of historic evidence and purity. You can offer prayers and have a sip of the pure,unadulterated river water here while you take in the beautiful view this hill top provides. It is picture perfect and so so beautiful. Spend some time here, to meditate or reflect over yourselves or to just spend some time in utter peace and quiet.
The whole place comes alive in monsoons, when every corner has a beautiful waterfall to entice your eyes, try to soak in as much nature as possible when here, because it is beautiful and so fresh and clean out here.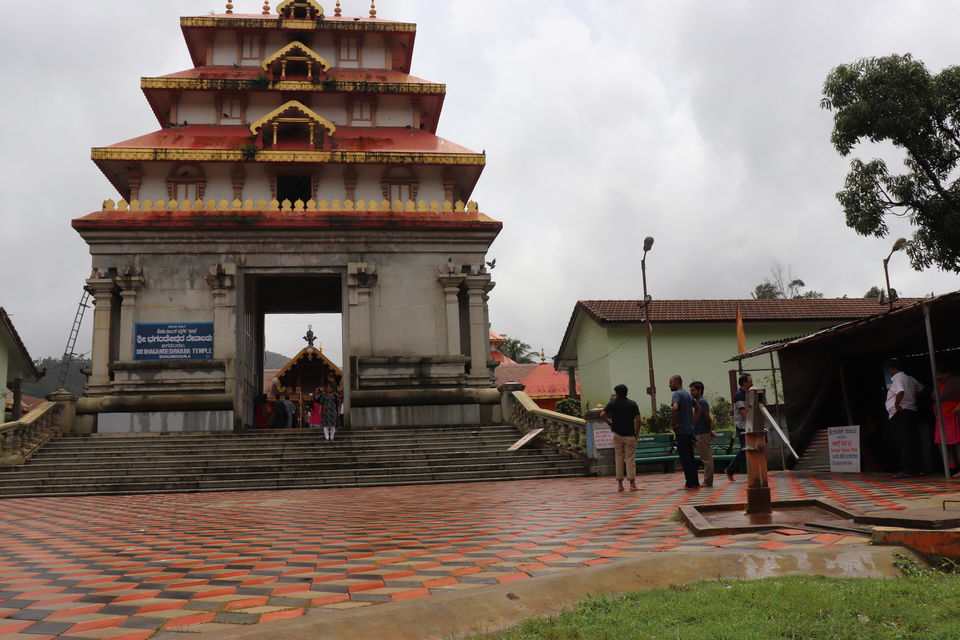 This is yet another temple you can visit on the way back from Talakaveri, It is beautiful inside out. We went in to offer our prayers. As prasadam(offering), there was food being served in the halls behind the temple. The simple combination of rice,sambar and chutney is still the best food I have had till date. You pick your plates, eat and then wash your plates after that. This is the beauty of Indian temples, it is all about simplicity and stillness.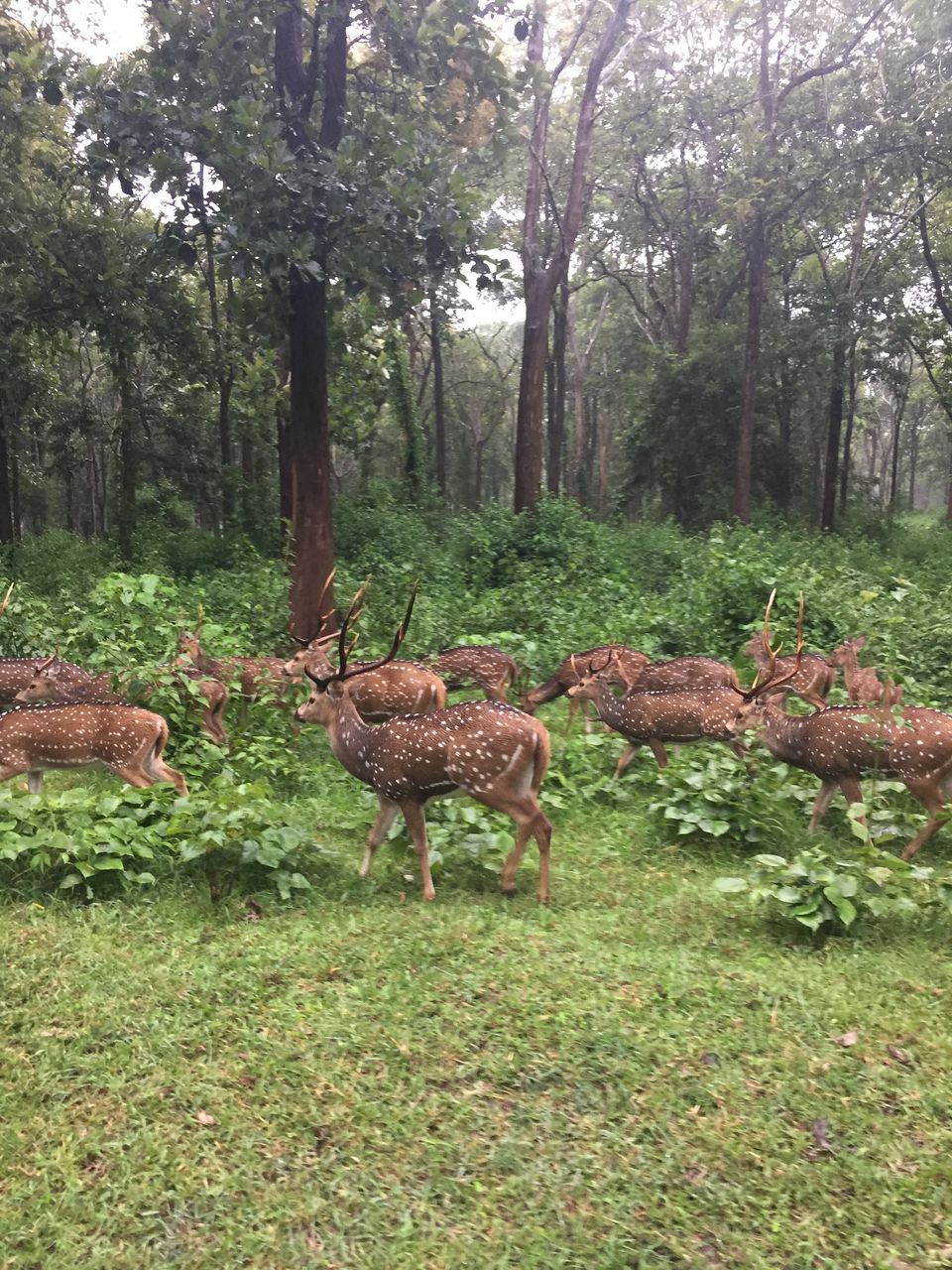 After this you can visit other places as mentioned below for further exploring or you can drive back to Bengaluru via Nagarhole National Park, This beautiful road takes you between the dense forests of Nagarhole. Keep an eye out for the occasional cheetah or elephants but you will spot plenty of deer's and peacocks for sure. Make sure you return back to Bengaluru via this way.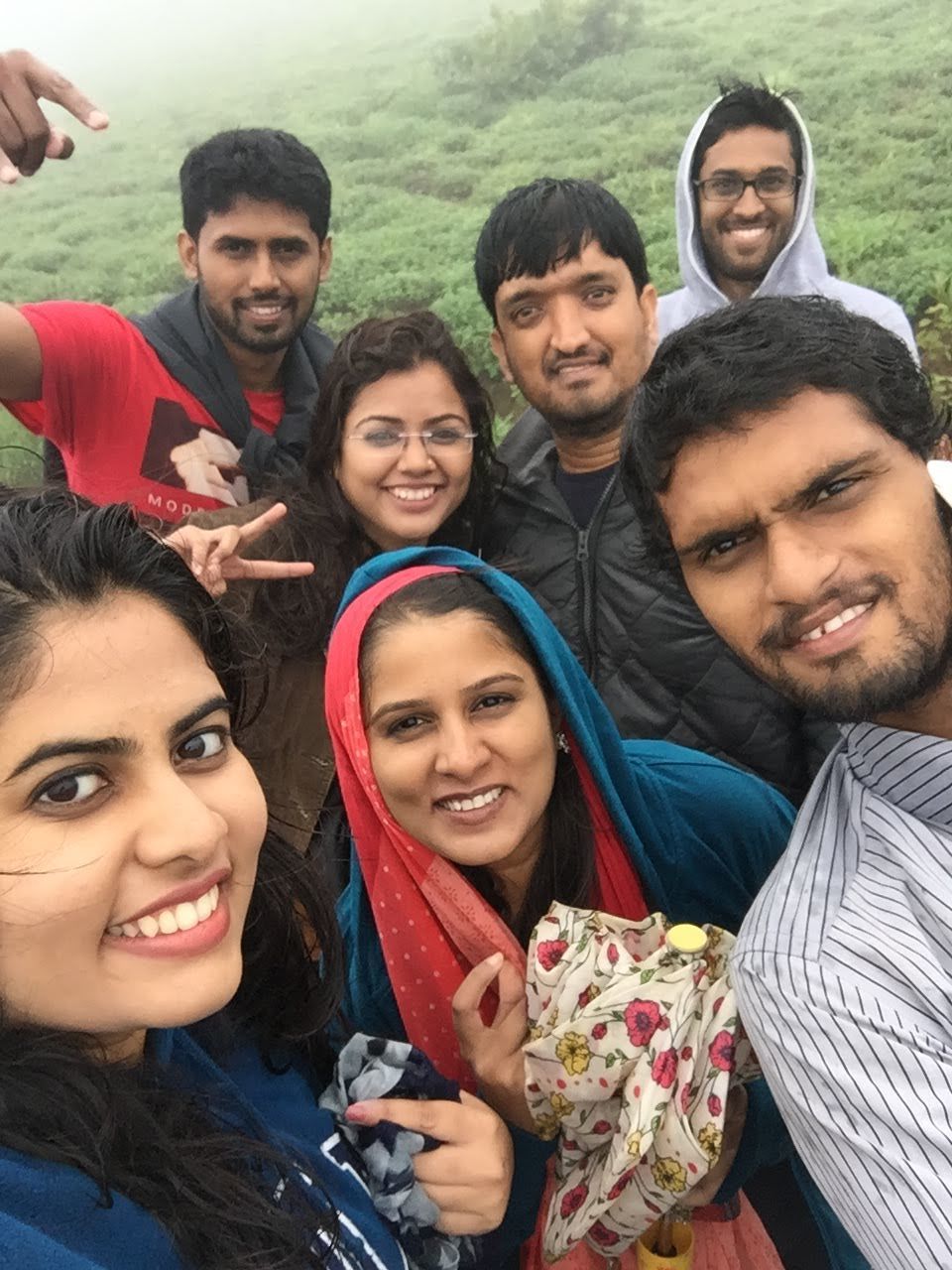 I have provided all the more tourist places to visit and home stays to select from below. This is all about Coorg, Karnataka. I hope this itinerary helps you create wonderful memories.
Places not mentioned above:
Dubare elephant camp,Madikeri fort,Iruppu falls,chetalli,buddhist Monastery,Tadianamol trek,Malalli falls,Cauvery Nisargadhama
Homestays:
Hidden valley homestay, D&D home stays,silver brooke estate,Chillipilli estate stay.
Frequent searches leading to this page:-
coorg tour packages for 2 days from chennai, coorg tour packages for 3 days, coorg tour packages for couple, coorg tour packages from ahmedabad, coorg tour packages from bangalore