Located approx 250 km from the city of Bengaluru, is the India's answer to Europe's high accreditation of Scotland. This land of Coffee cultivators is a dream come true for every nature explorer. Coorg is a place which seems to have struck a perfect balance between commercialisation of hill stations and preservation of hill experience.

Coorg is known for its coffee plantations, but the moment you set foot onto this land you realise why, it is not surprising to drive on a road with coffee growing on both its sides, the real deal is that amazing fragrance of coffee beans that leave you craving for a cup, despite knowing even that won't be enough to wake you up from the high of Coorg.
Abbey Falls
We reached Coorg early in the morning and thereby utilised the Saturday for an amazing drive and then to explore the wilderness of Coorg. The first Stop was Abbey Falls. A normal tourist spot with not so normal waterfall. This place has a capacity to leave you mesmerised with you on one hill, forest on the other and a stream flowing in between.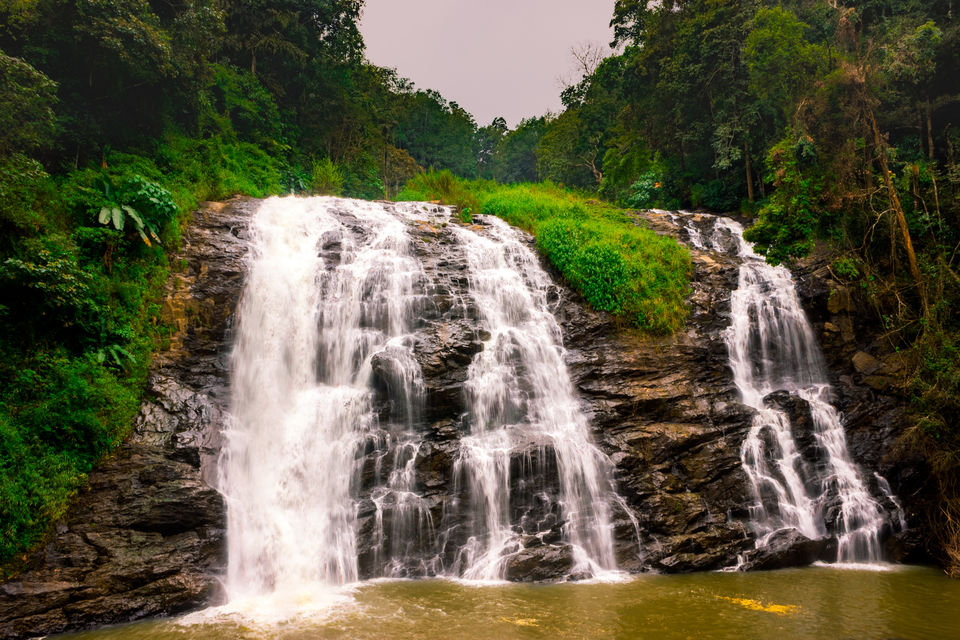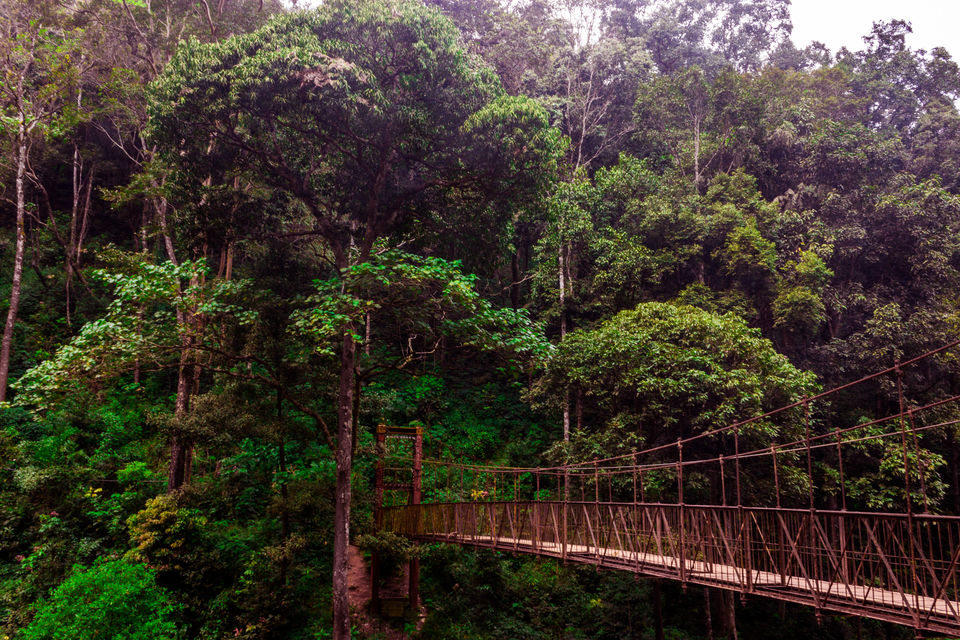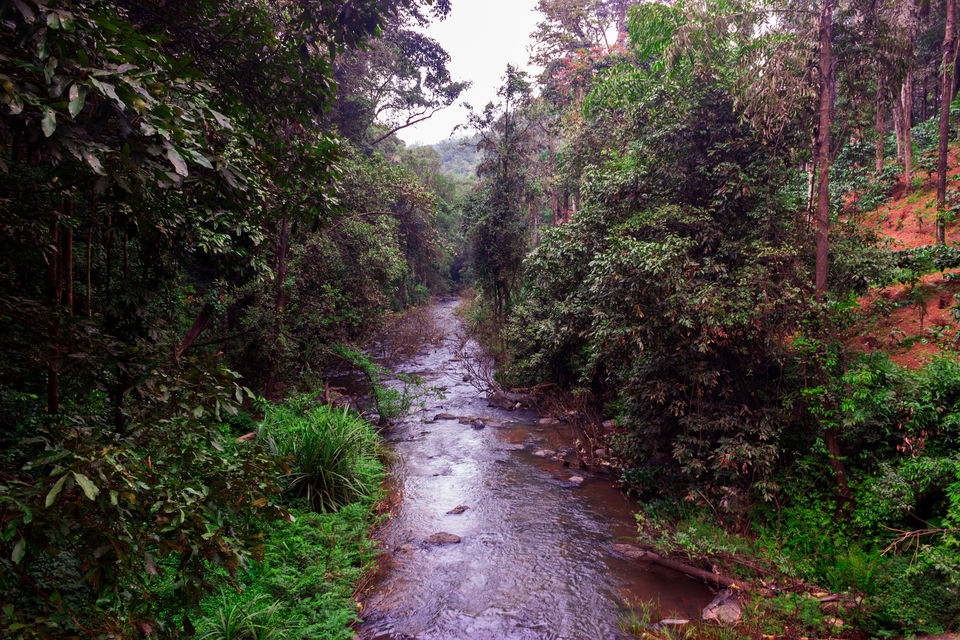 Mandalpatti - Pushpagiri Reserve Forest
Manpdalpatti is a peak and has an observation desk in the middle of a Reserve Forest, the views from which are BTW SPECTULAR, provided the clouds are in good mood partying somewhere else. The way to the top is a bumpy ride for which you would have to hire jeep which are easily available there.
Once you are at the top, it is serene, it is quite, you feel amidst nature, I would suggest you to take some time off, switch off your phone, introspect and enjoy that solitude, which I can personally guarantee, will fill you up with joy and you leave rejuvenated.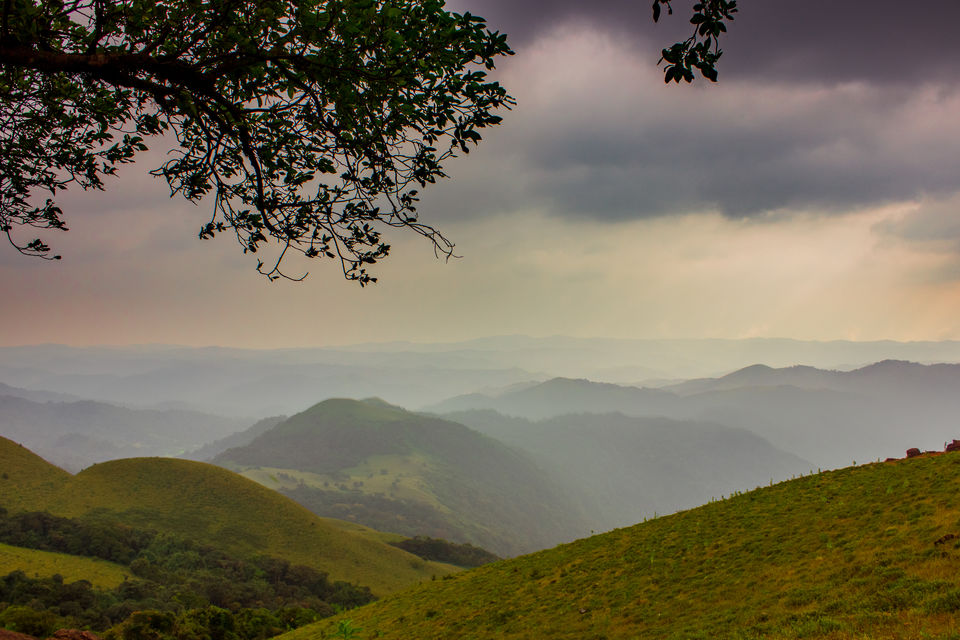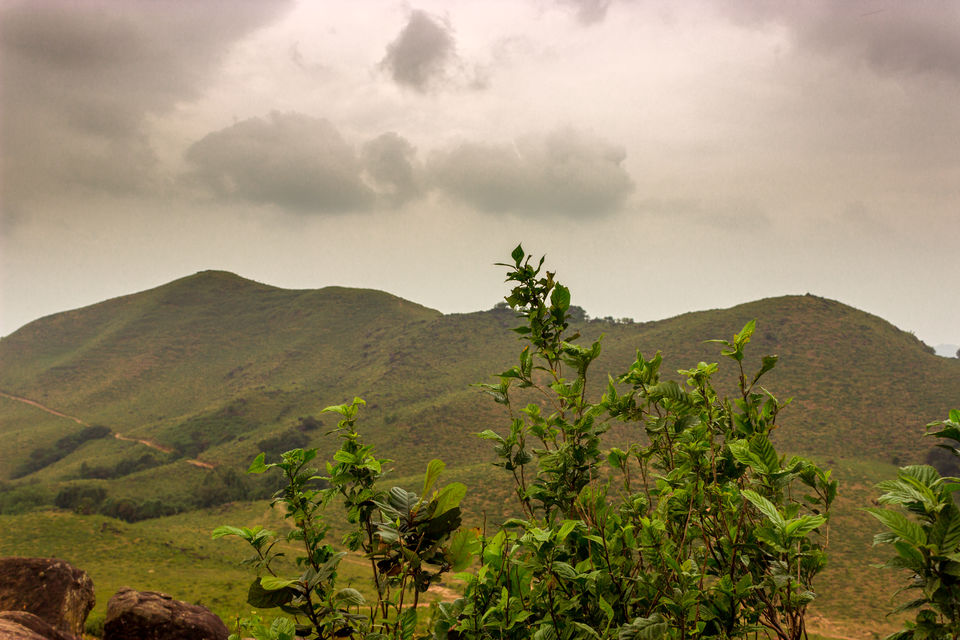 Tadiandamol Peak
At a distance of approx 1 hr from the city of Coorg, there is another forest on Tadiandamol hills, which allows visitors to trek to the top on foot. It is long gruelling trek of 3.5 kms if you take jeep ride upto base camp, which we didn't and ended up climbing another 3 kms on foot.
The forest trek is not very easy but at the same time it is not extremely hard, however the views are amazing all throughout. You will find a lot of amazing flowers, coffee plantations and lush green trees in this complete wilderness.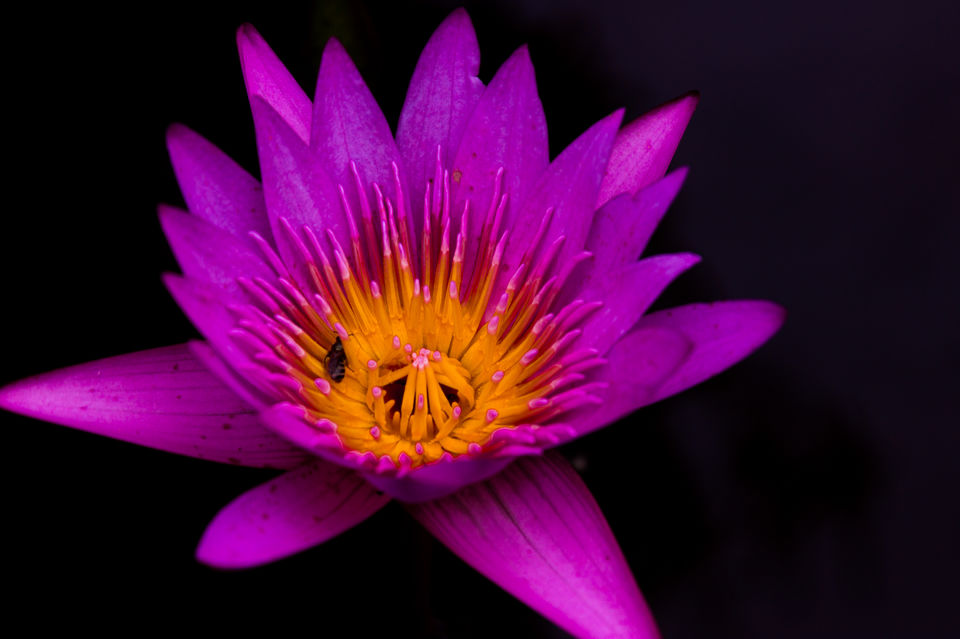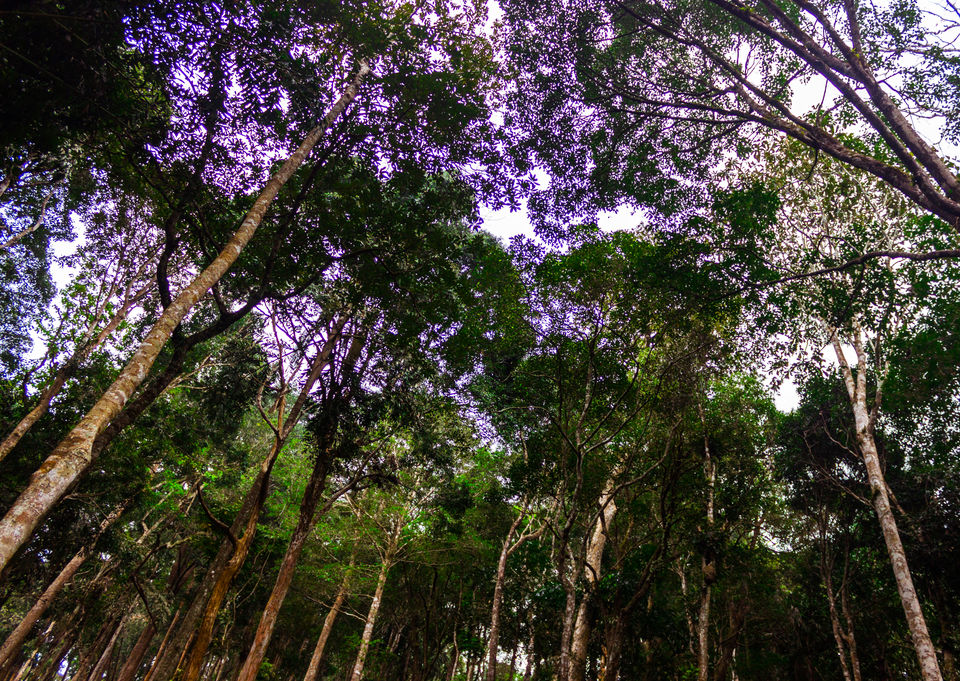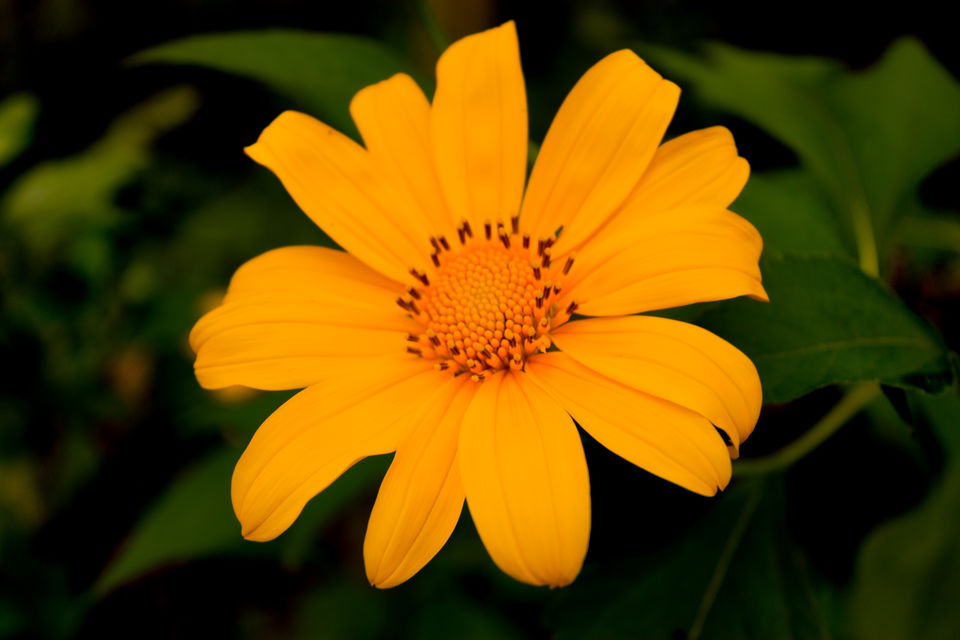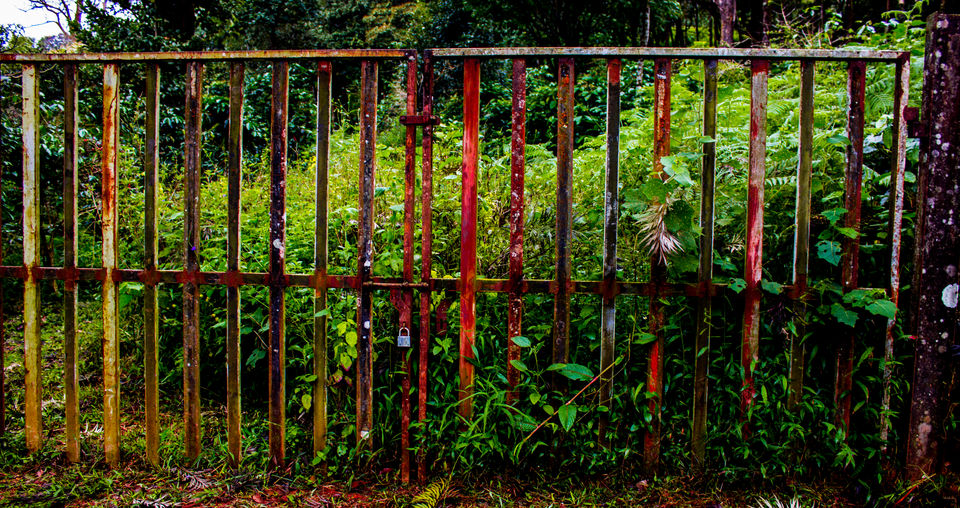 Streets of Coorg
Roaming in streets of Coorg is also a lot of fun, there are many amazing coffee shops that serve locally grown finest of the finest coffee, if are ever there do try them.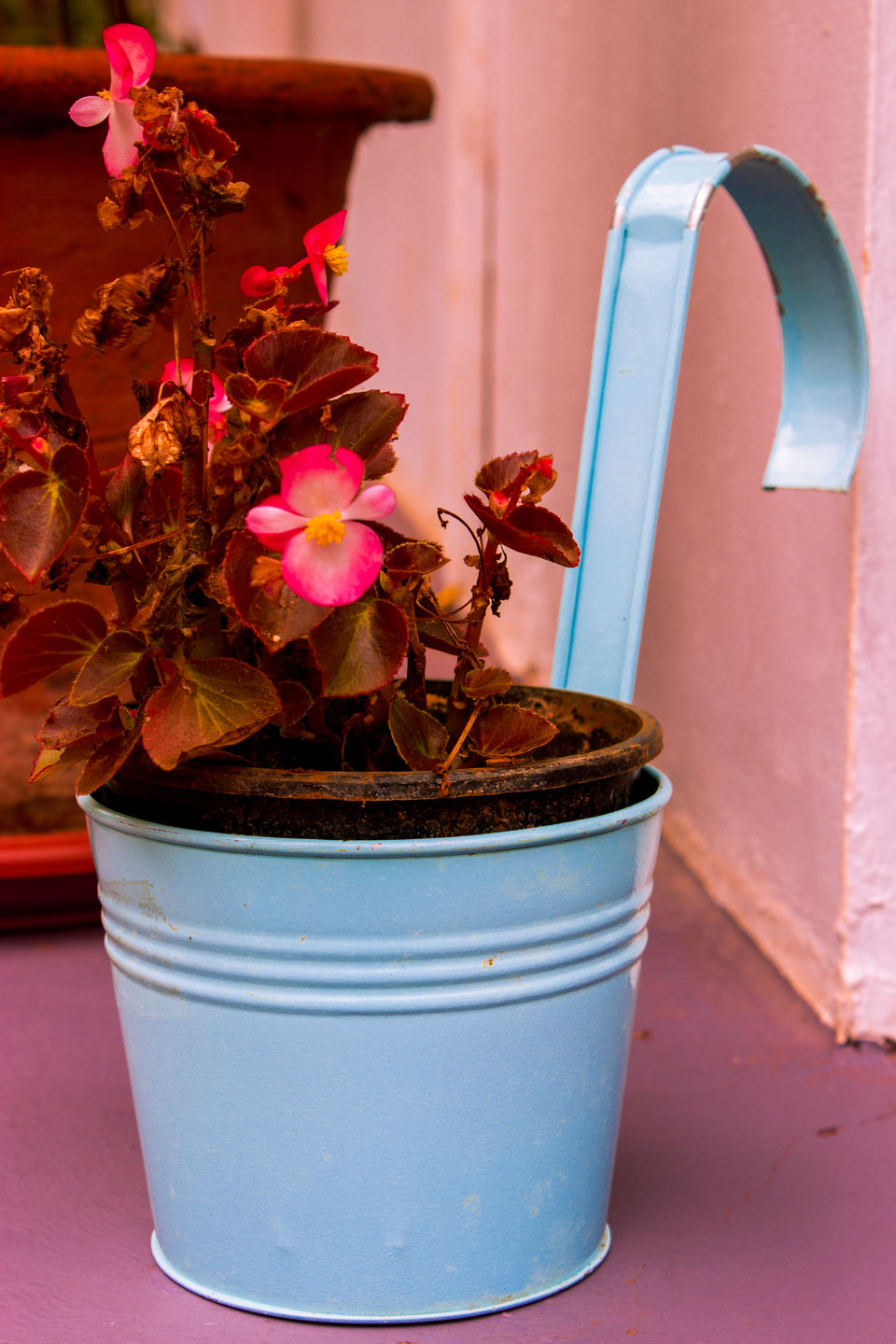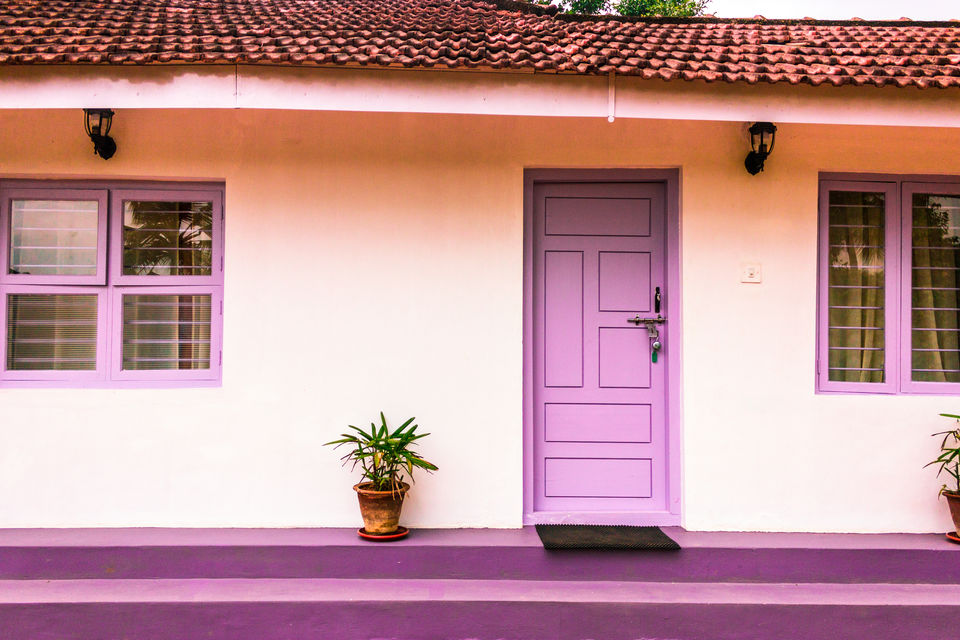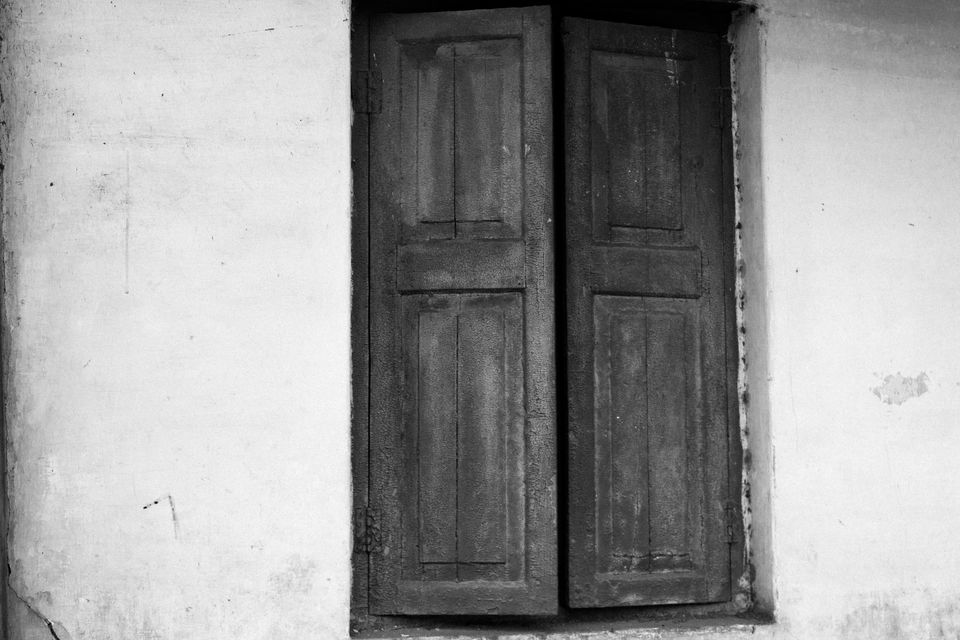 The journey to the top is through a forest, which is believed to host a wide range of wild animals including some of the deadliest ones, however going by the locals it is safe to be there during day time, therefore we started in morning hoping to be back at base camp before sunset.
The 3.5 km trek comprises of 2 parts, "The Plains" which is basically a normal hill in terms of steepness and then ofcouse "The Steep" which is just a little better than a straight wall. The way through this forest is hard and there are no shops or relaxation points on the way, so it would be just you, the grass, the rocks, the trees and ofcourse the fellow trekkers, make use of them as much as you can.
It took us over 2 hrs to the top and although we felt dead outside but, while sitting on that rock at Tadiandamol peak, our soul took a new birth.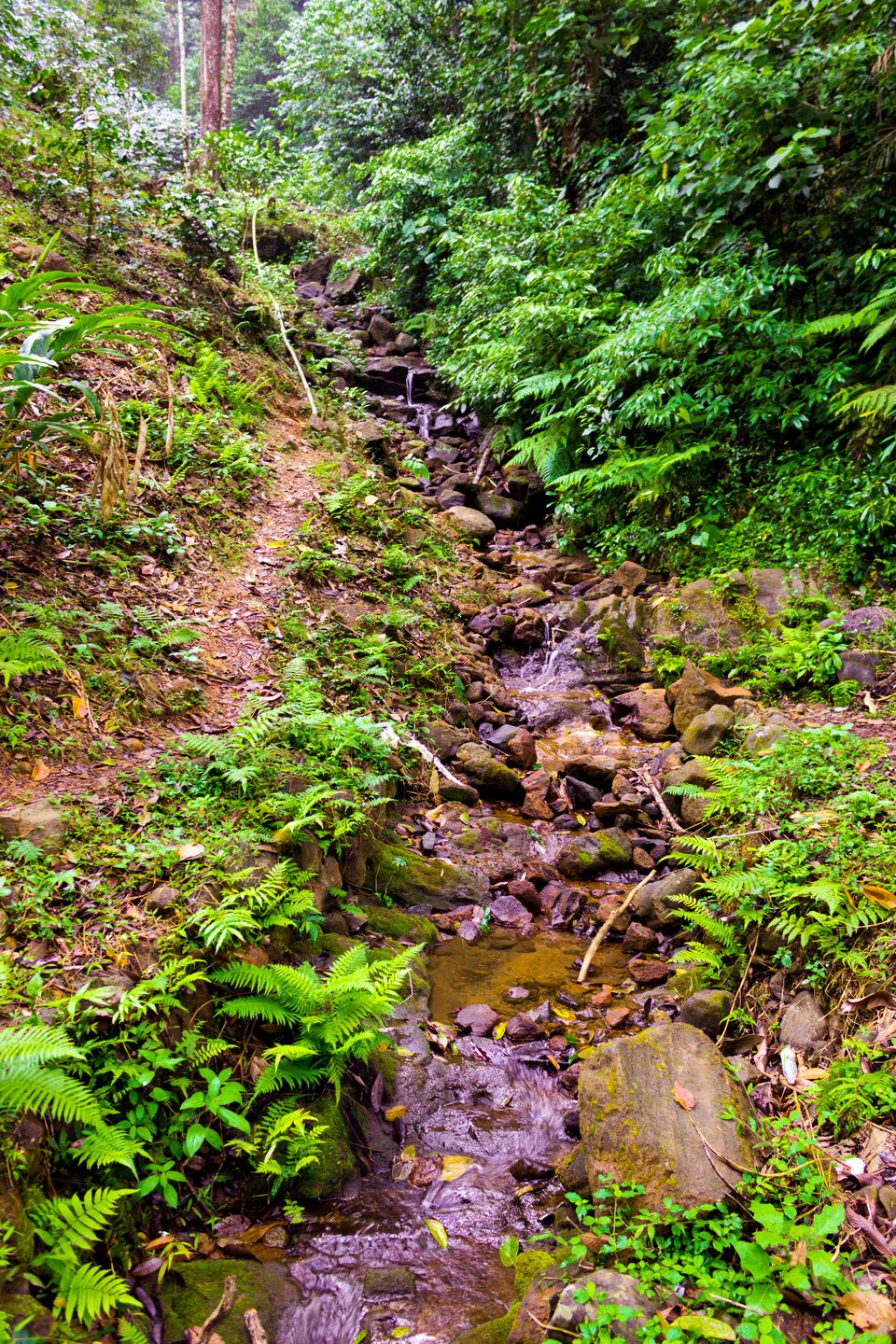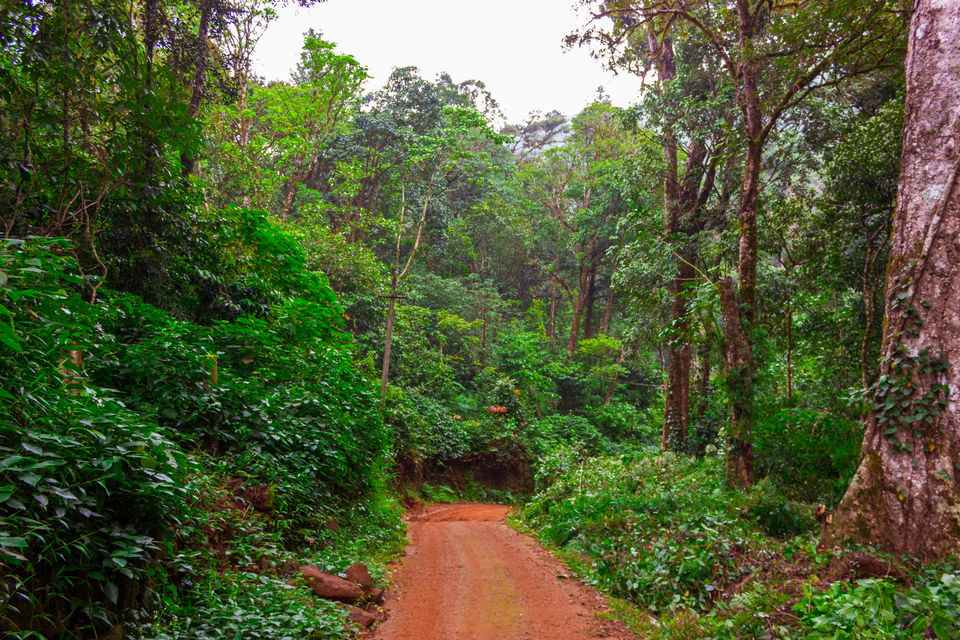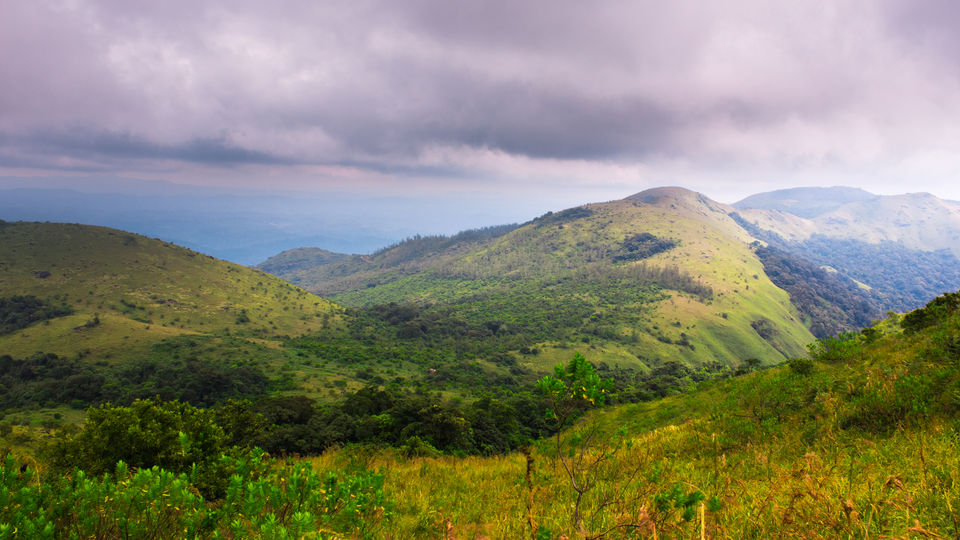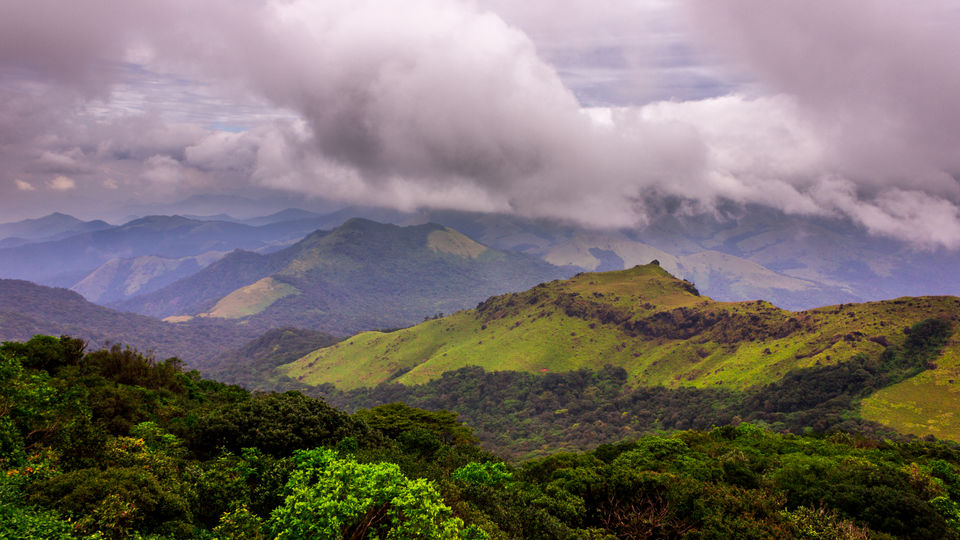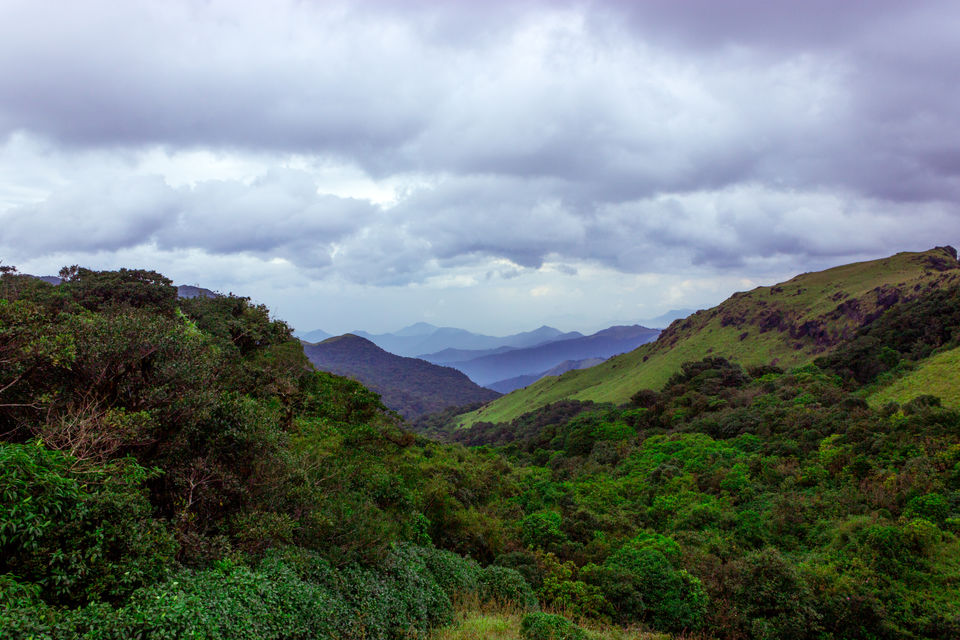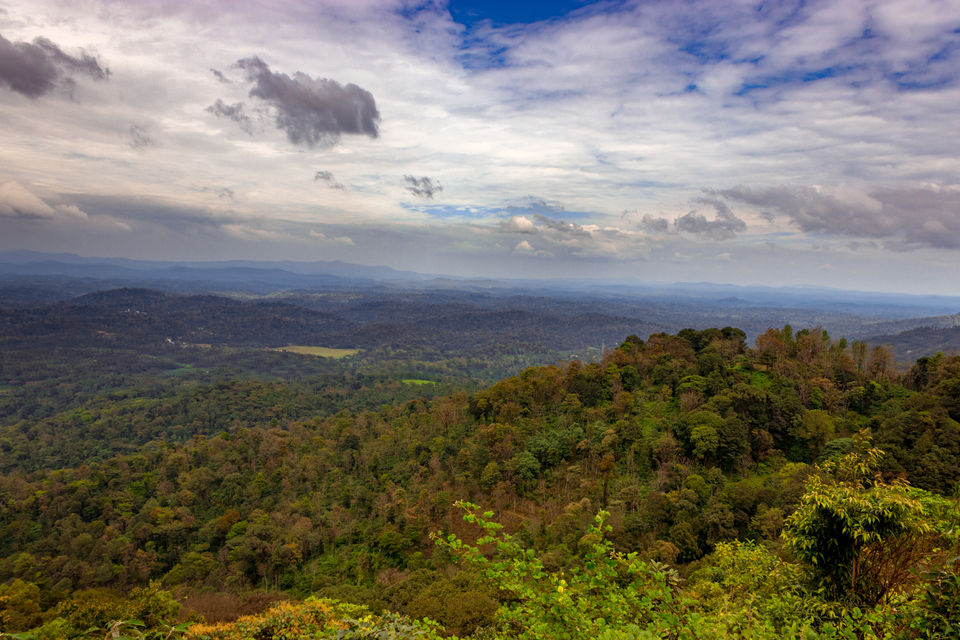 Frequent searches leading to this page:-
coorg itinerary for 7 days, 02 nights coorg itinerary, coorg itinerary for 7 days, coorg tour packages from chennai for 3 days, coorg tour packages for couple