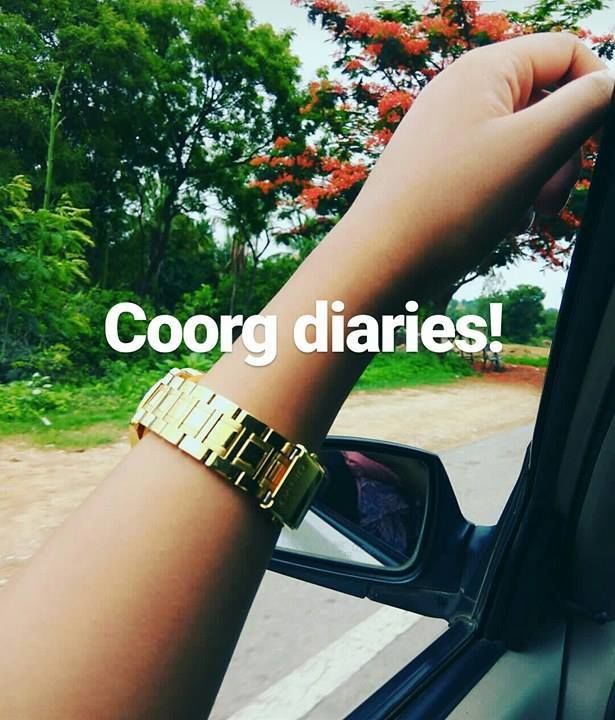 Kindly note: This blog post is less of a travel guide to Coorg and more of a collection of serene, unique and pleasant experiences that became the recipe for one amazing Coorg trip :)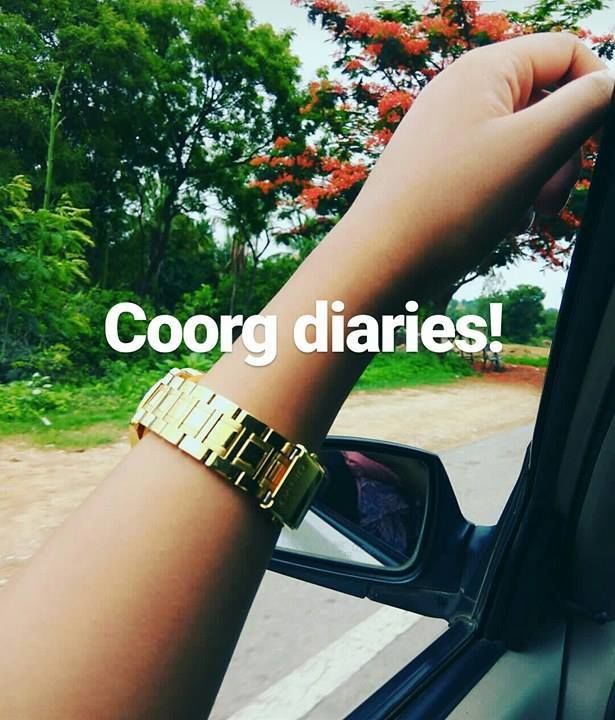 The rain kept pouring as we drove out of Bangalore. It was a tiring day at work. It had been a tiring week all together until my fellow companion - a crazy friend - suddenly asked me if I wanted to go to on a Coorg trip. I immediately said yes. To be honest, I knew nothing about that place except for it is famous for coffee. Little did I know that this place was going to make an everlasting impression on me.
Coorg trip begins
It was 4 am in the morning. My friend manoeuvred expertly, mastering the zero visibility on that dark rainy night. I sat next to him, playing his favourite songs and admiring his driving skills. I didn't sleep. The excitement in me did not let me.
By the time we reached Mysore road, we were all quite hungry. So we decided to grab a quick bite at a quaint, little cafe in Ramanagar.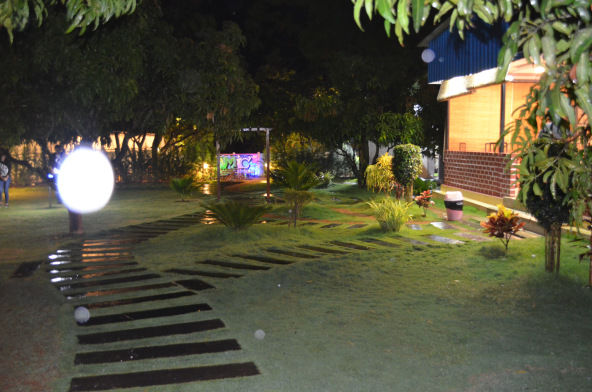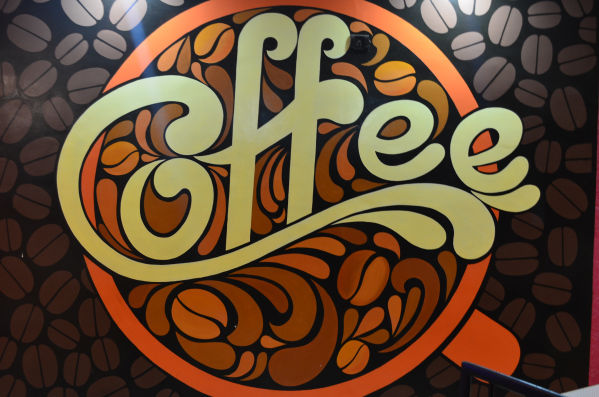 I was surprised to see such a beautiful cafe tucked inside a quiet lane. Set amidst a relaxed atmosphere, "Melt in Cafe" gives you the perfect opportunity to getaway from the urban hubbub.
After having our share of tit bits, we set sail to explore Coorg - the "Scotland of India". I think I fell asleep for a moment. However, when I opened my eyes, I woke up to this!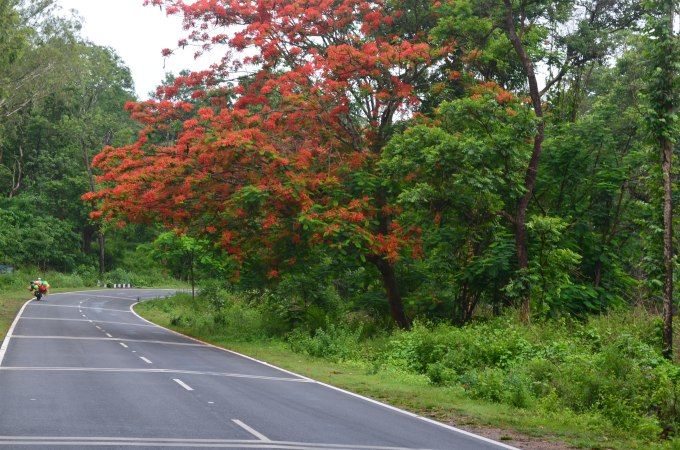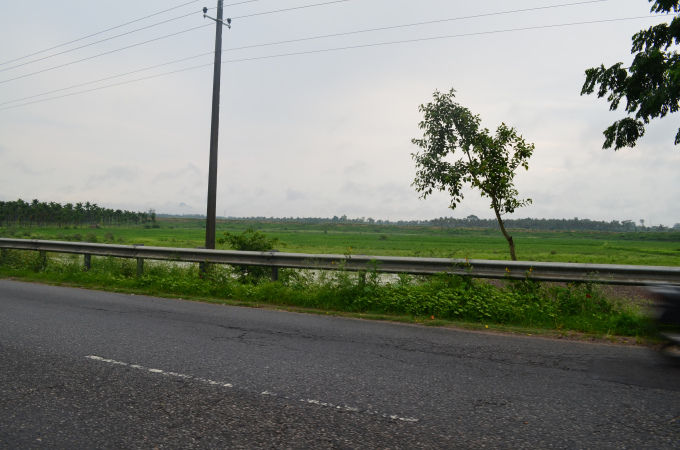 Look how the earth shines when clouds shower their love upon us :)
We drove through green hills, emerald landscapes and stretches of plantations. The drive on the Coorg trip was an experience in itself. It took us about 6 hours to reach our destination.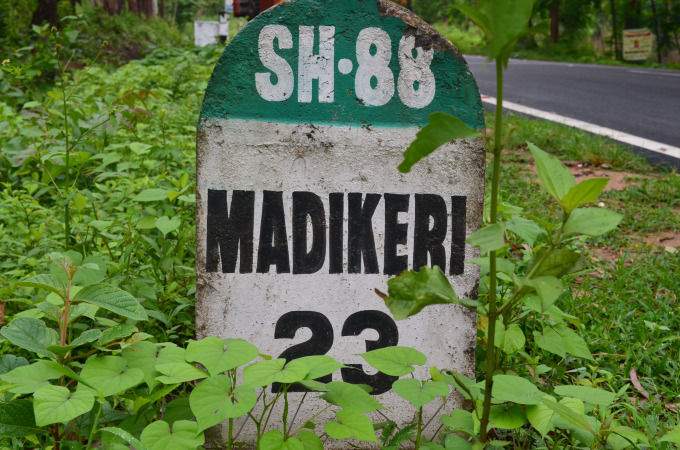 When you step into this hill town, you leave one world behind and step seamlessly into another. Ensconced in the comforts of emerald-green hills, Coorg is perfumed with the aroma of coffee and spices. Officially known as Kodagu, it boasts of a calm atmosphere, several beautiful locations, a pleasant climate and much more.
I, on the other hand, was excited about the place we had decided to stay in. It was a homestay, far away from the main city, called Ginger Estate Homestay.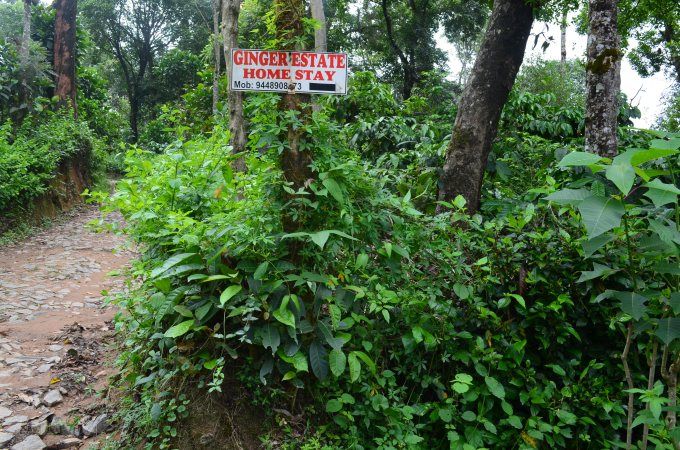 The advantages of staying at a homestay are many, especially if you want to experience the local life. I wanted my first Coorg trip to be less touristy, with abundant rest and lazing around. During my time in Coorg, it rained almost all the time. However, it didn't stop me from strolling through its silent yet beautiful streets and experiencing its slow life.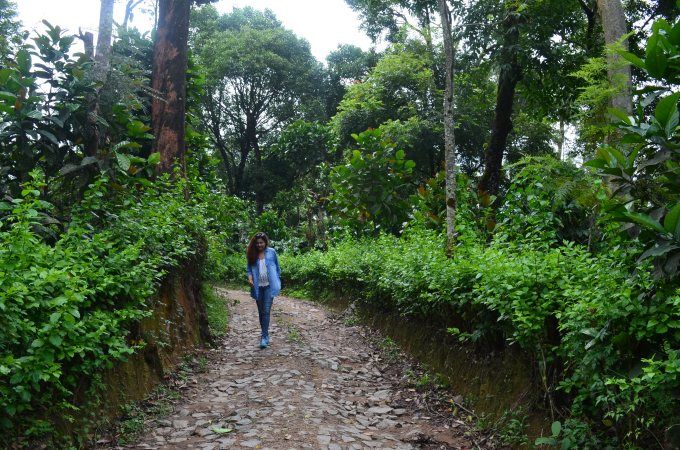 Now, what do you have to say about a place with an entrance that looks like this! The tranquil charm of Ginger Estate Homestay will greatly appeal to anyone wanting to relax and rejuvenate amid nature.
The homestay is run and owned by a lovely and very friendly couple.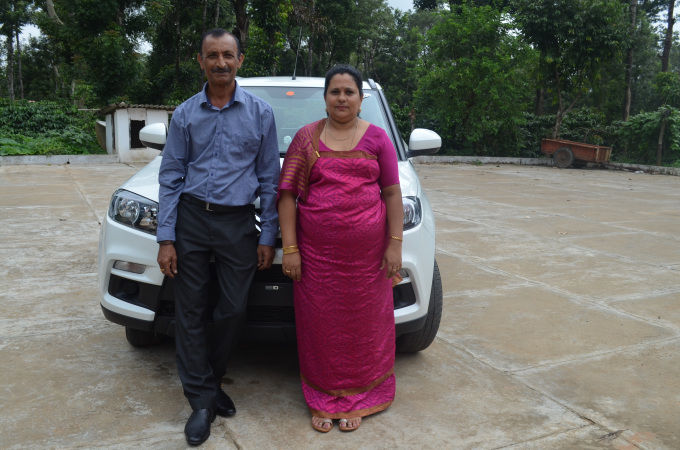 It has three blocks, with plain furnished rooms of various sizes. There is also a common dining area. The decor is simple yet tasteful all around the house. It is an ideal destination if you want to avoid the hype of resorts and hotels and believe, "Simple is special".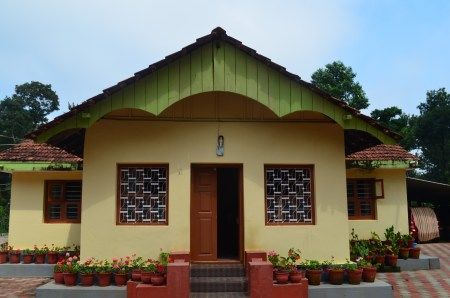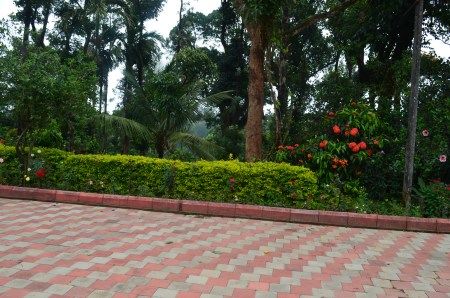 The property is situated deep inside the forest on vast stretches of coffee estate. Each and every corner is so aesthetically pleasing that it revives your soul.
Not to forget, the amazing home-made food and filter coffee - lip smacking!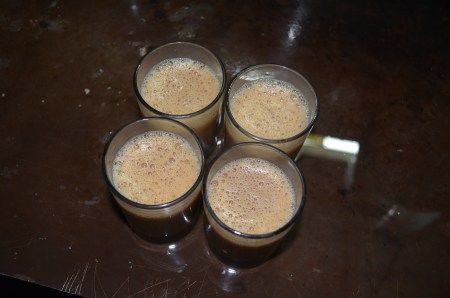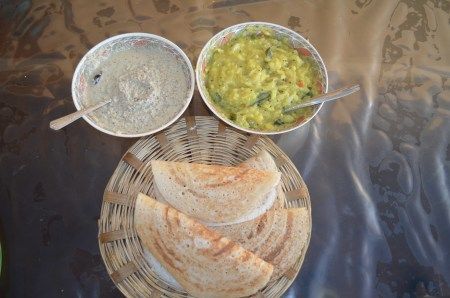 Cost: 1,500 rupees per night, including breakfast and dinner.
Location: Kadagadal Village & Post, Via Chettalli, Chettalli Rd, Kadagadal, Karnataka 571201
At night, the owner of the homestay arranged a bonfire for us. The mellow music playing in the background made for a perfect evening. Also, I loved the sweet conversations I had with the helper's child. I shared some famous Coorgi chocolates with him and in return, he gave me a peck on my cheeks. :)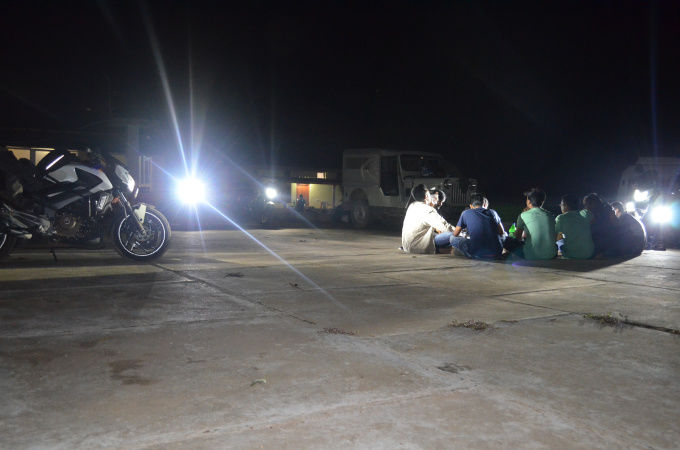 I also befriended a bunch of bikers. I learnt that their soul motto in life is to explore the world on their motorbikes. And while that may seem like a great idea, it took them three years of meticulous planning and saving.
The next morning, I woke up to spectacular views and of course, the roaring of bikes because my biker friends were also heading towards their next destination.
I took a walk down the lanes, strolled through coffee plantations, only to realise how alive I felt and that I didn't want to leave. But I had to. So, with a heavy heart, I packed my bags. As I left, I muttered to myself, "I wish we could stay back one more day."
"So do I", said my fellow companions in cohesion.
P.S: Being an important tourist destination, Coorg is well connected to other cities by road, rail and air. Some of the must visit tourist attractions of Coorg include Abbey Falls, Nagarhole National Park, Iruppu Falls, Madikeri Fort, The Raja's Seat, and Tibetan Buddhist Golden Temple. So what are you waiting for? Come, allow the spirit of Coorg trip to infuse your very being, and coax you gently on a personal voyage of discovery.