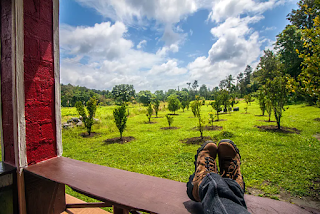 Coorg is popularly known as Scotland of India, officially known as Kodagu. It is the most prominent and most visited hill station in Karnataka.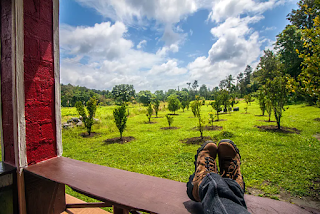 Dear Hyderabadis let's plan for Coorg for this weekend.
Please remember this is the plan for the people traveling by normal car Alto. Let's start with the Jubilee Bus station which can be feasible for people residing in every part of the city.
Day 0:
19:00 - Start from JBS
-----------222km------------
Day 1:
00:00 - Reach Ananthapur for night halt.
Take a rest at Ananthapur (anybody can contact me to know about the best hotels in Anantapur and we can book hotels for you)
4:00 - Leave from Ananthapur
-----------222km------------
8:00 - Reach Tumkuru for fresh up and breakfast.
8:30 - Leave from Tumkuru
12:30 - Reach Coorg. After reaching Coorg, check into your hotel and have lunch.
13:30 - Leave from your hotel.
Drive directly to Talacauvery
14:30 - Reach Talacauvery.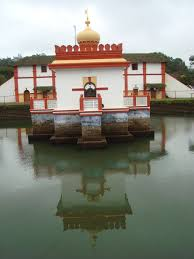 Talacauvery is considered the originating place of the Kaveri river. A temple is there near Talacauvery which is dedicated to Kaveriamma. It is located on Brahma Giri hill.
16:00 - Leave from Talacauvery.
-----------44km------------
17:00 - Reach Omkareswar temple. Enroute visit Triveni sangamam.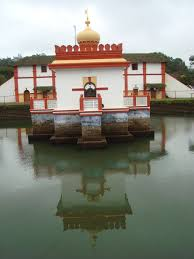 Triveni Sangam is on the route from Talacauvery to Madikeri. This Sangam is called 'Bhagamandala Triveni Sangam'. The Sangam has the confluence of rivers Kaveri, Kanike, and Sujyothi in which Sujyothi is considered as flowing inside the Earth.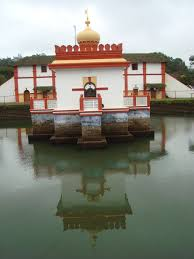 Courtesy: Karnataka.com
It is said that people who visit the Omkareswar temple will attain mental peace. It is the best place to visit as it depicts the ancient architecture of Karnataka.
18:00 - Leave from Omkareswar temple.
-----------2km------------
18:15 - Reach Raja's seat. Every evening a light and sound show will be arranged near Raja's seat which is eye-catchy.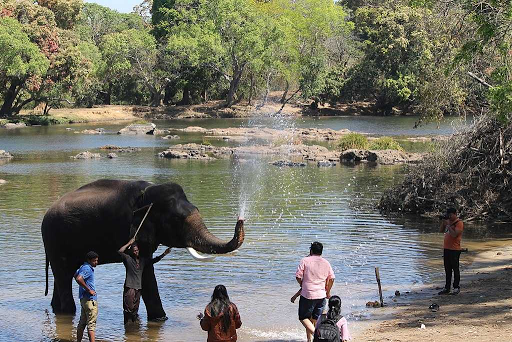 It is very scenic to visit sunset at Raja's seat with the light and sound show.
20:00 - Come back to your hotel/ enjoy the night walk on the roads of Coorg.
Day3:
6:00 - Visit Sunrise viewpoint to experience beautiful sunrise.
7:30 - Leave from Coorg.
-----------9km------------
8:00 - Reach Abbey falls. Enjoy your mornings at abbey falls with some packed breakfast.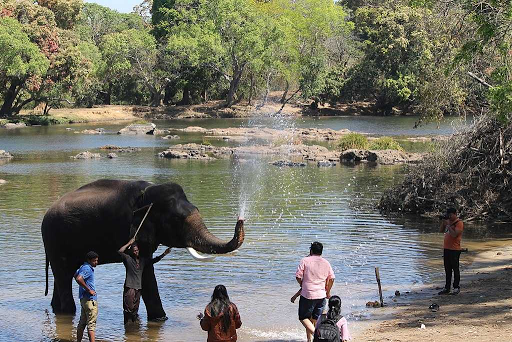 Abbey falls are located at 70 ft height which flows and ultimately confluence with Kaveri river. Entry to the falls starts at 8:00 Am. Falls are located in the middle of private coffee plantations.
10:00 - Leave from Abbey falls.
-----------6km------------
10:30 - Reach Madikeri fort and visit the fort.
12:00 - pack your baggage and leave from Madikeri.
-----------28km------------
12:45 - Reach Dubbare Elephant Camp which will be worth visiting. Spend your time in an elephant camp and watch how wild elephants will be trained for Dasara Utsav in Mysore. Have lunch near elephant camp.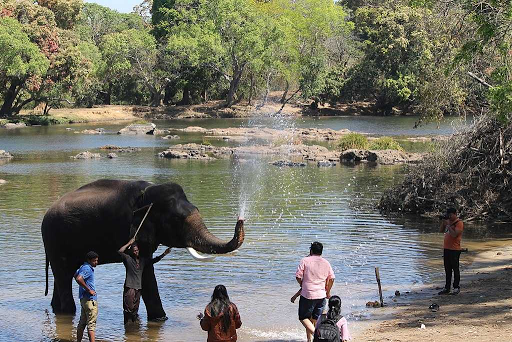 A picture of elephant training near Dubbare elephant camp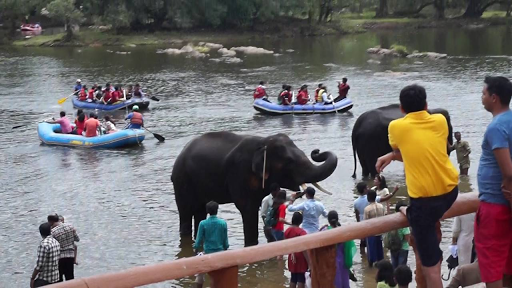 River rafting near elephant camp
14:00 - Do some river rafting near elephant camp.
15:00 - Leave from elephant camp.
-----------454km------------
Day 4:
00:00 - Reach Kurnool for night halt.
4:00 - Leave from Kurnool.
-----------222km------------
7:00 - Reach back home.
Things to Remember
This plan is for the people going by Alto 800.
Don't drink while you are driving.
During driving make yourself hydrated as much as possible.