Our recent escapades into the heart of Karnataka started with a signature experience that none should miss! Well, I'm talking about staying at a homestay in the Malnad region amidst coffee plantations!
With its head wrapped in clouds, Katikan Homestay is located at a beautiful location near Kalasa in Chikmaglur district. It is around 80 km from the main town of Chikmaglur. At first, I was quite skeptical about its location, but as the drive from Bangalore to Kalasa unfolded before my eyes, I was spellbound!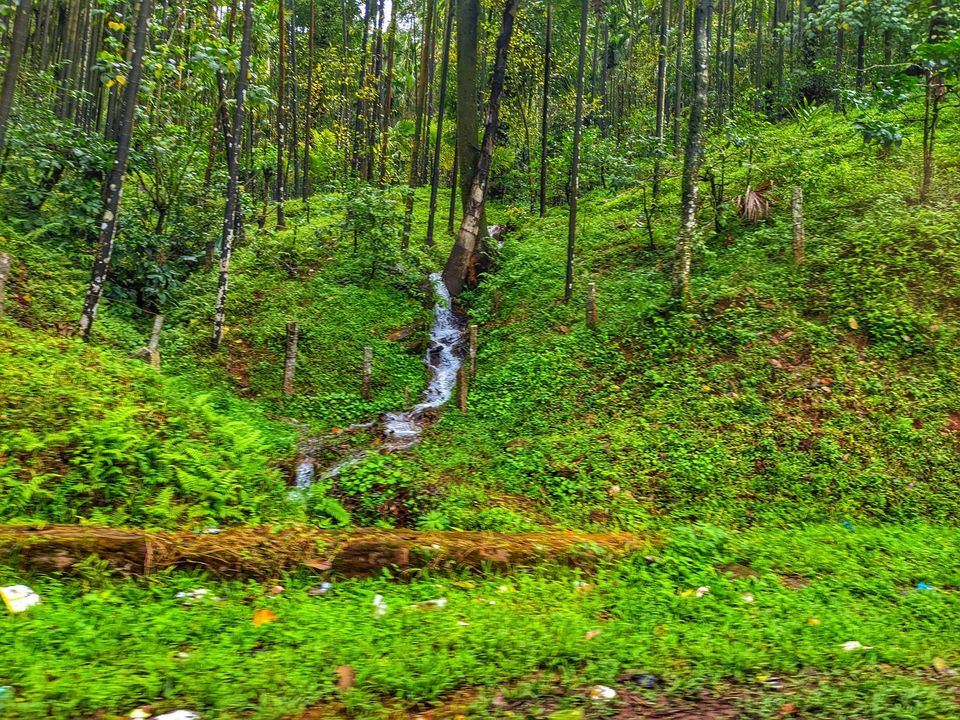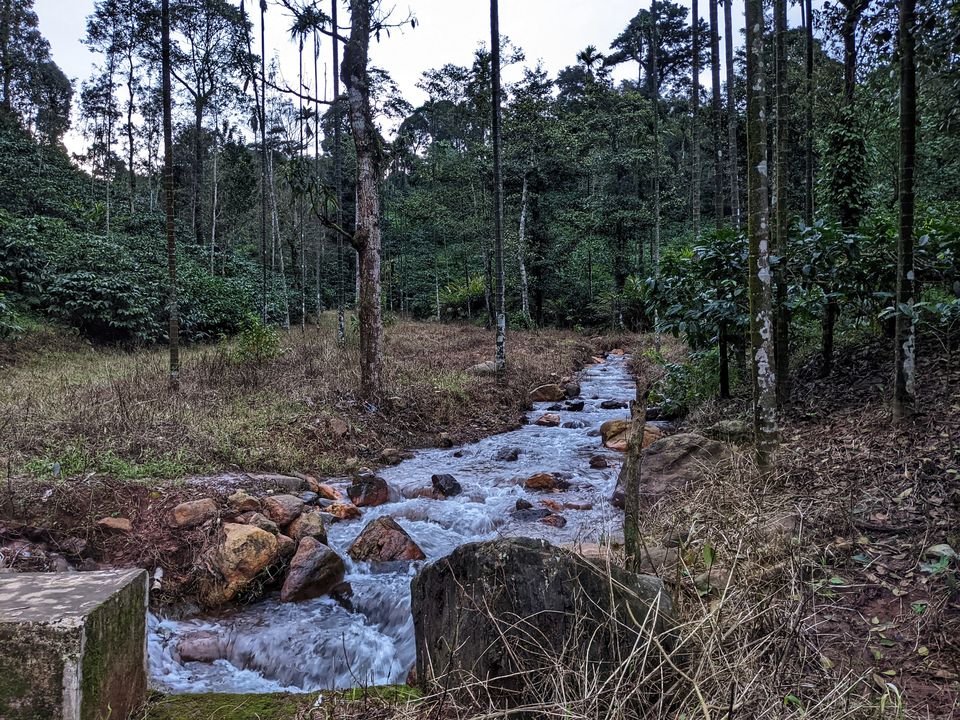 About the Property:
Katikan Homestay is a simple home and tranquil one, situated in the hills of Chikmaglur. It's location is breathtaking, and promises a refreshing getaway amidst nature. It is perfectly placed to enjoy small treks and hikes, or just marvel at the beauty of nature.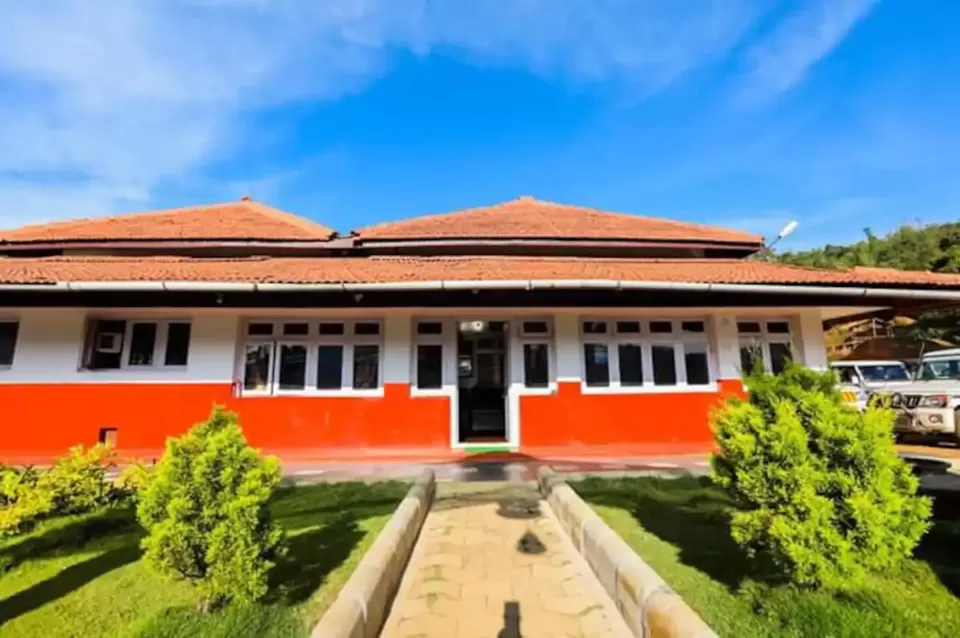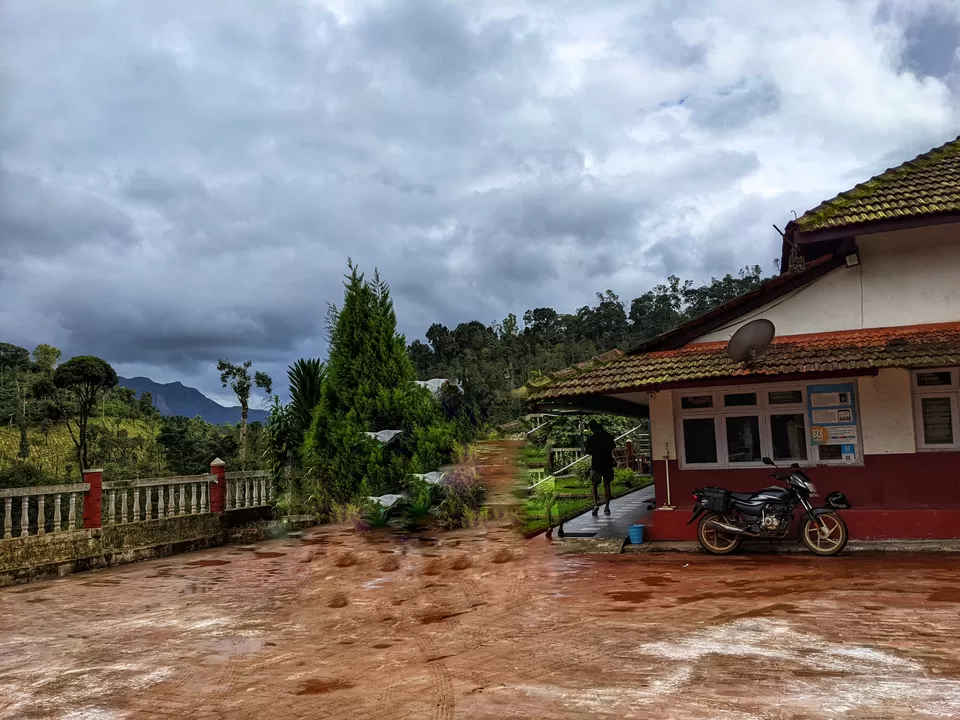 The homestay has a variety of rooms from double bedded to dormitories, to cater to a variety of travelers. We stayed in the double rooms(they had 5 of such rooms in a row). The rooms are reasonably sized with amenities like towels, toiletries etc. There's no kettle in the rooms, but tea/coffee included in the stay package for morning and evening.
The double beds were small, but manageable, and they were ready to provide extra beds at no additional cost. Hot water is also available in the rooms.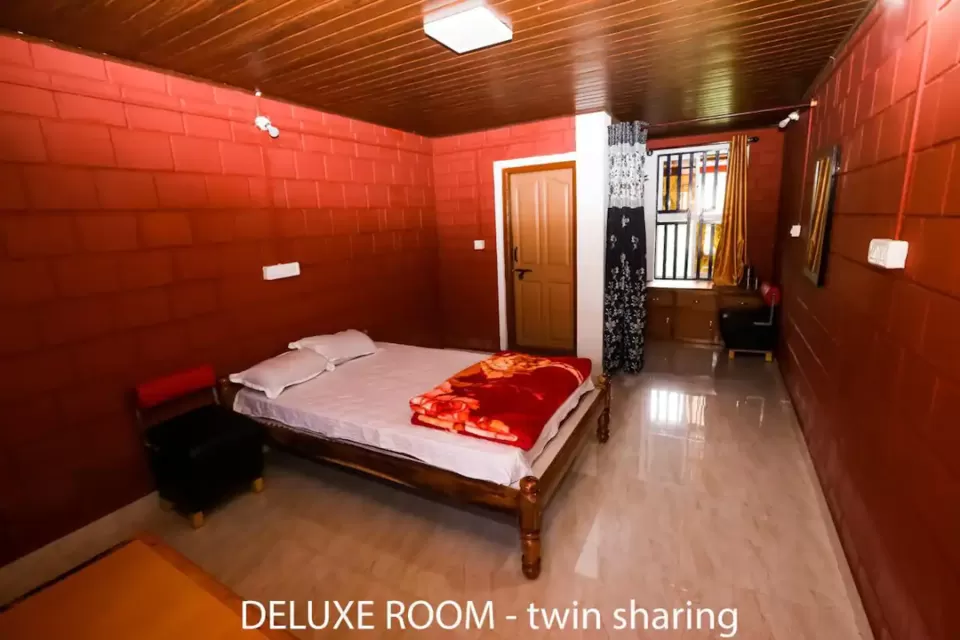 In the evening, they arrange a bonfire if its not raining. The homestay also has facilities for outdoor games like volleyball and cricket.
Food:
Their package is inclusive of breakfast, lunch, dinner, evening tea and snacks. They serve simple food cooked in Malnad style. Non veg is served in dinner, and we loved their chicken curry. The food is freshly prepared from locally grown ingredients, and their aromatic coffee is made from home grown coffee beans. We got omelette and boiled eggs made at some extra cost.
Activities and Excursions:
They offer treks, hikes and excursions to nearby areas. The following places can be visited:
1. Maidadi View Point
Maidadi View Point is just half a km from the homestay, and after that there is a short 10-15 mins hike. We went in monsoon, so the trail was muddy, but we even saw 4X4 jeeps going inside till the view point. Since we went for just 1 night, this was the only place we were able to cover, but the views were heavenly so don't miss it!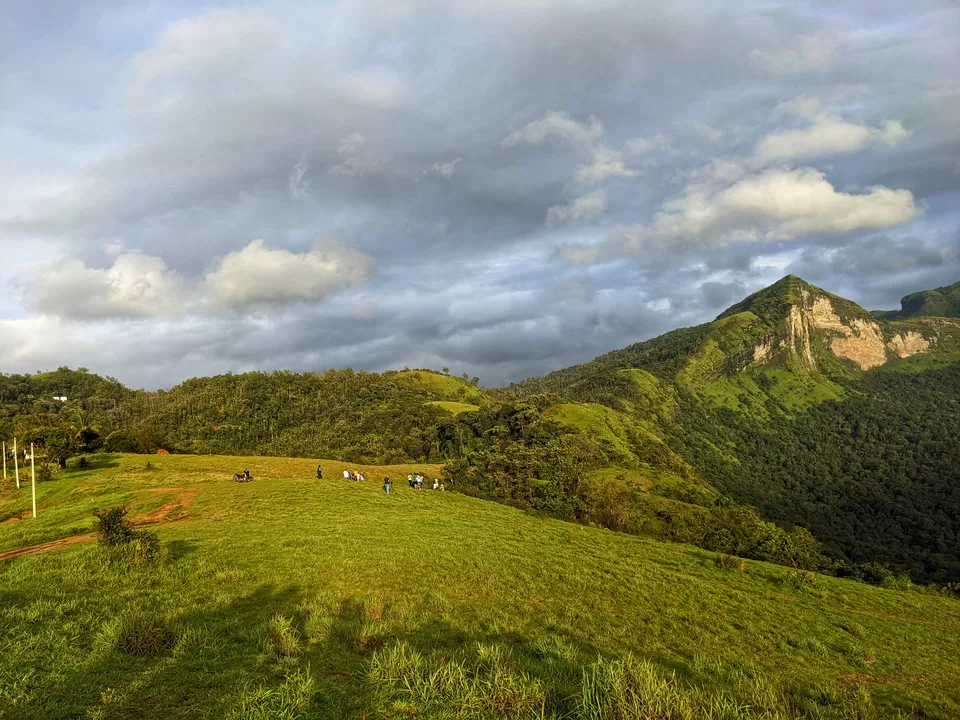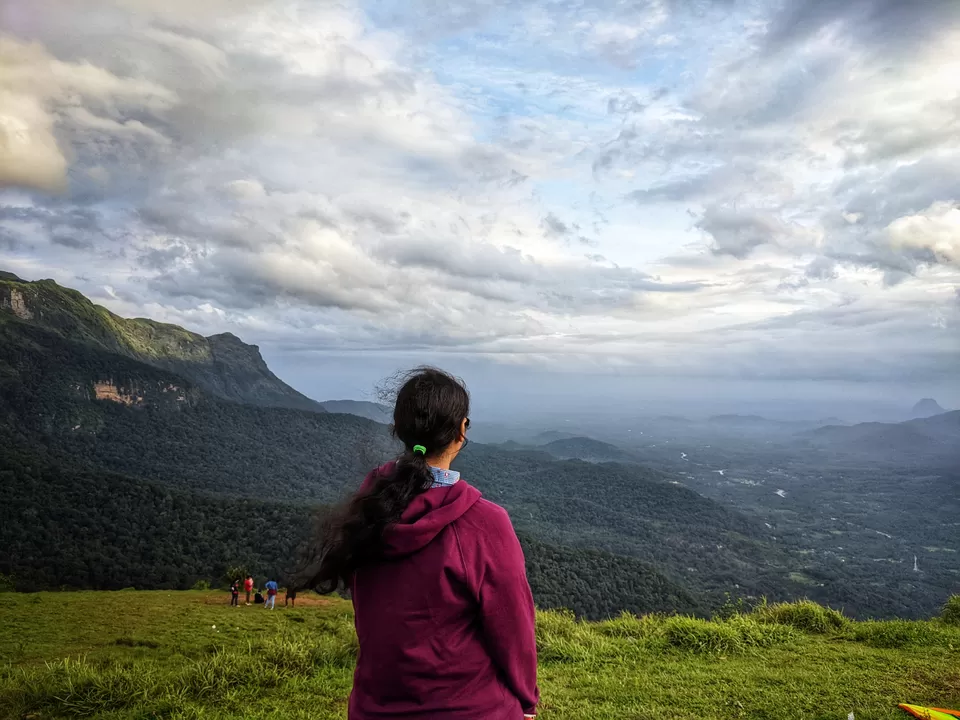 2. Private Waterfall
The homestay will guide you to the waterfall. The trail goes through jungles and is a bit slippery. In monsoon, leaches are also around, so we decided not to visit. However, they assured us that it is really beautiful and a hidden gem in the area.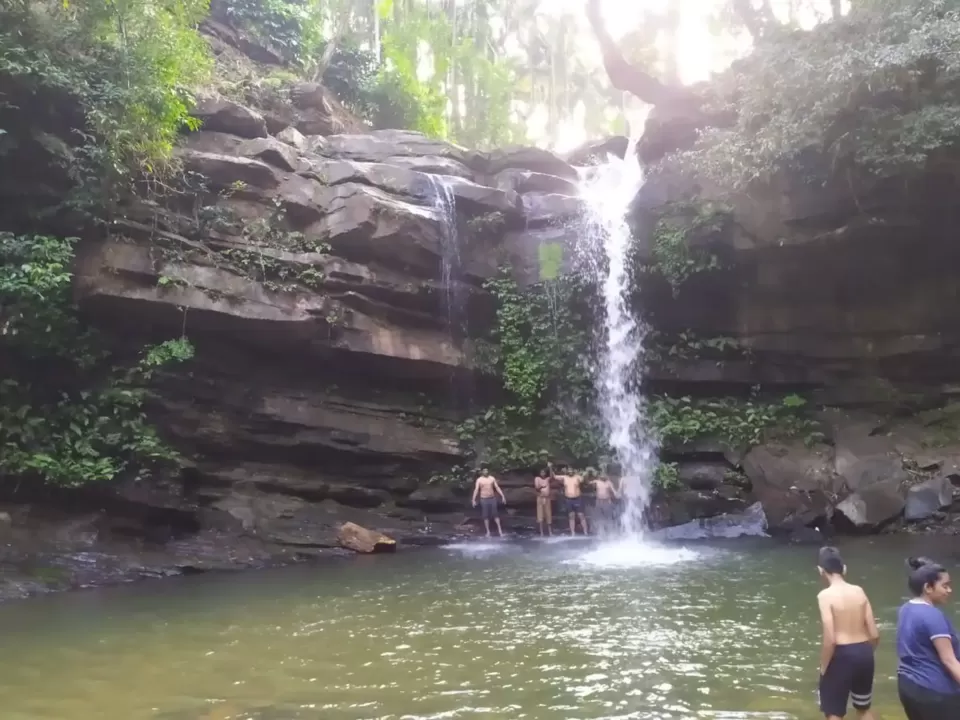 3. Kalasa Hanging Bridge
This hanging bridge built over the Bhadra river is extremely scenic, and less explored. This place is also perfect for taking pics to enrich your Instagram feed. It is around half an hour drive from the homestay.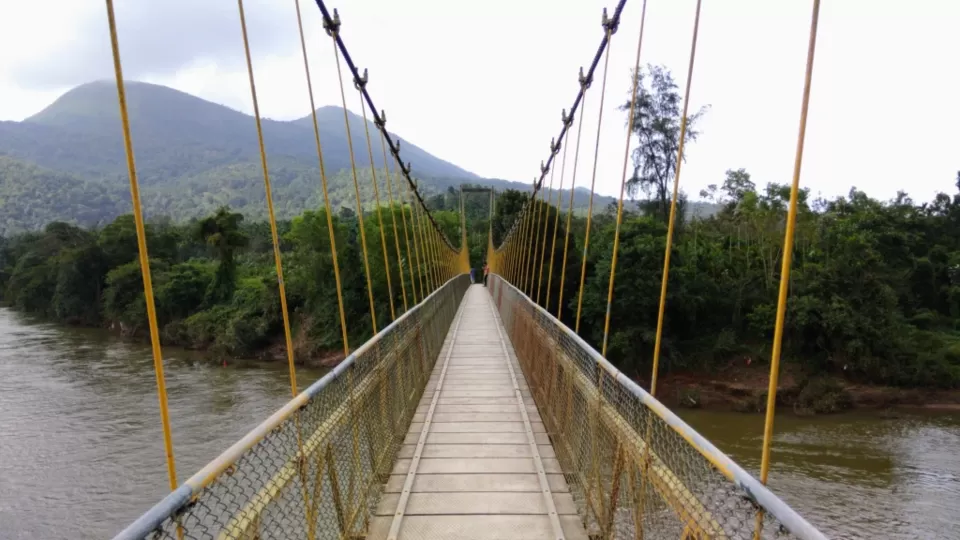 4. Tea Estate
Tea Estates in coffee land Chikmagalur? I was stunned when we passed through tea estates on our way to the homestay. But this area is famous for the Samse Tea Estate, and it can be a worthy addition to your itinerary.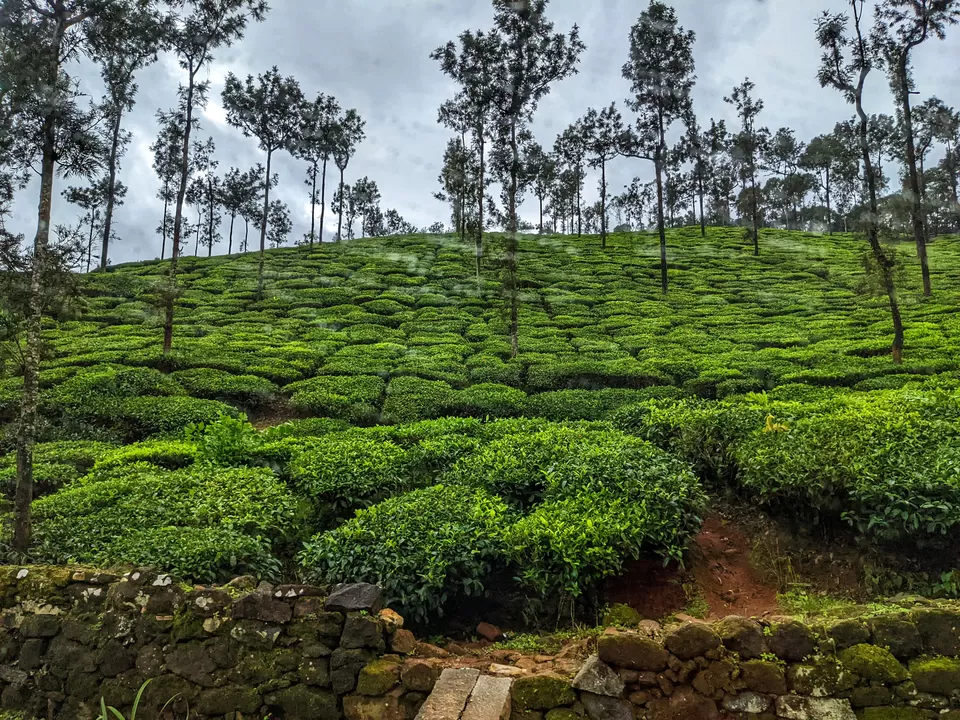 5. Kyathanamakki View Point
This place is an hour's drive from the homestay, and a beautiful and very less explored destination.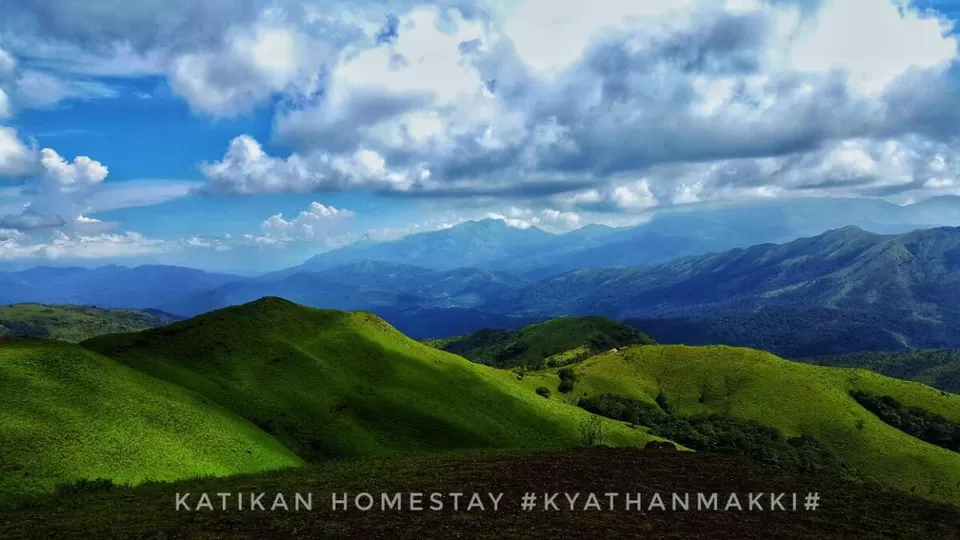 6. Hornadu Annapoorneshwari Temple
This is a beautiful temple dedicated to Goddess Annapooreshwari (the Goddess of food), located on the banks of the Bhadra river. This is half an hour drive from the homestay.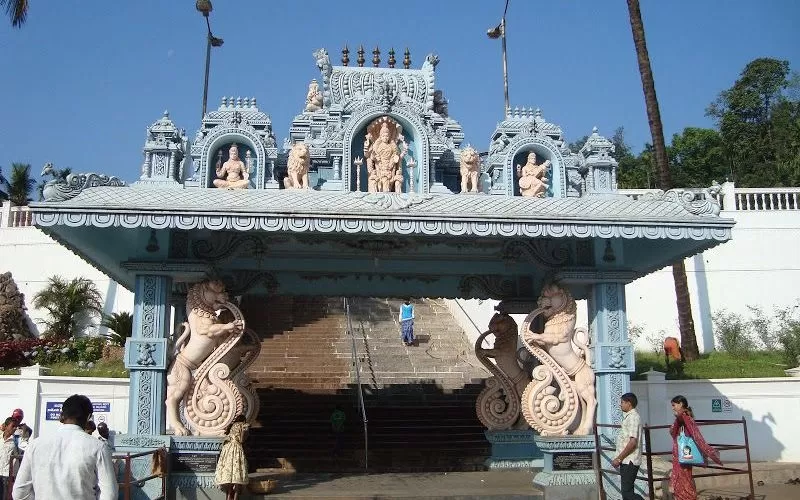 Vibe Check
This place is perfect if you want to leave the urban grind behind, and live a simple life for a few days, either alone or with your loved ones. If you are an adventurous soul or a curious explorer, you'll never be out of things to do or places to explore!
Ideal for
Couples, Families, Solo Travelers
How to reach
The best way to reach here is by car. It is good to have private vehicle for exploring the surrounding areas. This place is around 290 km from Bangalore, 85 km from Chikmaglur and 15 km from Kalasa. Buses are available till Kalasa.
Best Time To Visit
The best time to visit is during and just after monsoon, when the hills are awash with greenery.
Cost and Booking
We booked at a cost of Rs. 2500 per person per day. This included the cost of accommodation, all 3 meals, tea/snacks and bonfire(if possible). For booking enquiries, and latest applicable rates, please visit their website here.
So stay at this quaint home in the hills, explore the hidden gem called Kalasa and rejuvenate your senses which have become jaded in the urban grind.
For more stories, follow me on Tripoto and Instagram.
Ready to travel for free? Earn credits and redeem them on Tripoto's weekend getaways, hotel stays and vacation packages as well as Mindful Retreats.