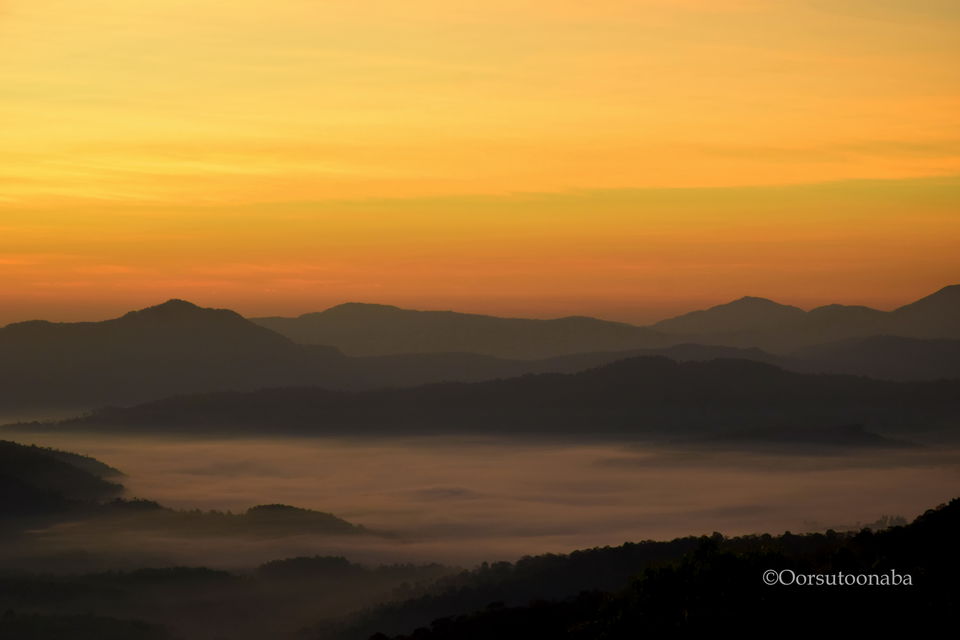 Located close to the Kudremuka range, Kyatanamakki is a true off roaders paradise. Owning a 4*4 is not enough to get you there, you really need to have some nerves of steel to tackle the ruts and sharp turns that take you to the top of this beautiful hill. Once you reach the top of the view point, you are greeted by this majestic view of kudremuka range that is simply mesmerizing. We spent close to 90 minutes at the top of Kyatanamakki and it definitely wasn't enough!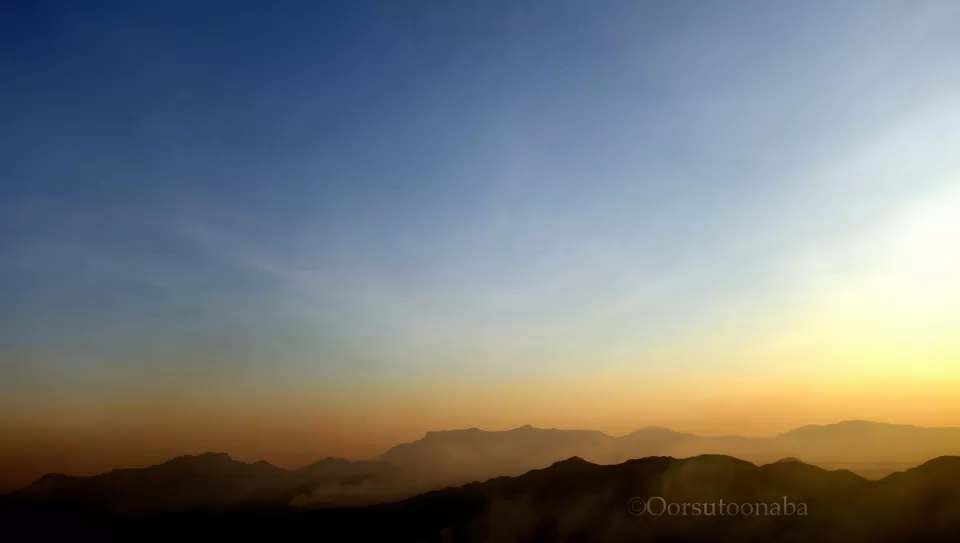 Horanadu Heights is a 2 month old property and after a quick chat with Mr Praveen the owner, we decided to book the place as this seemed to be our only viable option. What did swing our vote was the view from the property. Located some distance above Horanadu town, the homestay has a great view of the hills and is the perfect place to put your feet up and enjoy some quiet time soaking in the views. The property has 4 rooms of which 3 are dorm style and only 1 is a small room. You can ask Mr Praveen to arrange for a vehicle to get to the view point - we traveled cattle class :)
The best part of staying here is the glorious sunrise that you get to view!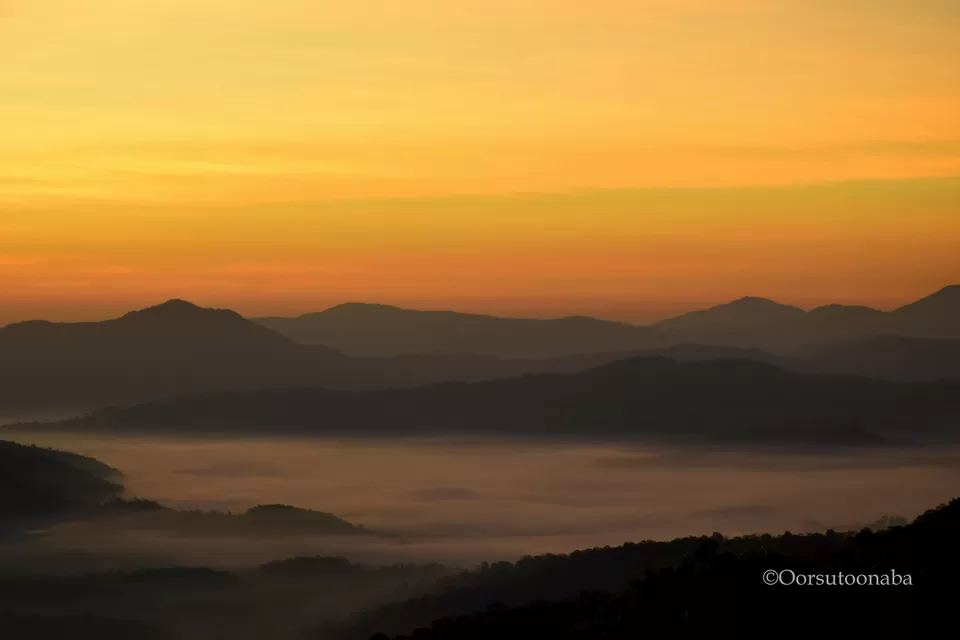 Getting There
Nelamangala - Hassan - Belur – Chikmagalur – Aldur – Balehonnur – Magundi – Balehole – Horanadu
OR
Nelamangala - Hassan - Belur – Mudigere - Kottigehara - Kalasa - Horanadu
Both routes have good to very good roads and offer a lot of twists and turns for those who enjoy the same.
Horanadu to Horanadu heights homestay is 5 kms of washed out road which needs some careful driving. The road is doable in any kind of vehicle as long as you drive carefully. Takes about 20-25 minutes to cover the 5 odd kms.
Things to Consider
Mr. Praveen and his family at Hornadu height go out of their way to make you comfortable and ensure that almost every ask is fulfilled. Bit thank you to him and his family for making sure that we are taken care of well.
Do not expect resort of star level facilities at Hornadu heights, it's a very basic homestay and hence they will ensure that you have a safe place to park your ride, hot tasty food, warm comfortable bed and clean modern loos. Anything else, is nonexistent.
The Bolero camper that we hired cost us Rs 1,500 for the trip up and down. 14-15 adults can easily be accommodated in 1 such camper and it's a super fun way to enjoy the ride to the top of kyatanamakki. You also do have MM550s plying to the top, not sure of the cost though.
Sunrise and sunset would be the best time to visit.
October might be the sweet spot to visit here as you will get to see rolling green hills all around and will still have a high probability of catching a sunrise/sunset.
Road to Hornadu height is not great but any car can do it with some careful driving.
Happy Oorsutting!
#roadtrip #bangalore #karnataka #weekend #hornadu #kudremukha #goldenhour #sunrise #sunset #westernghats