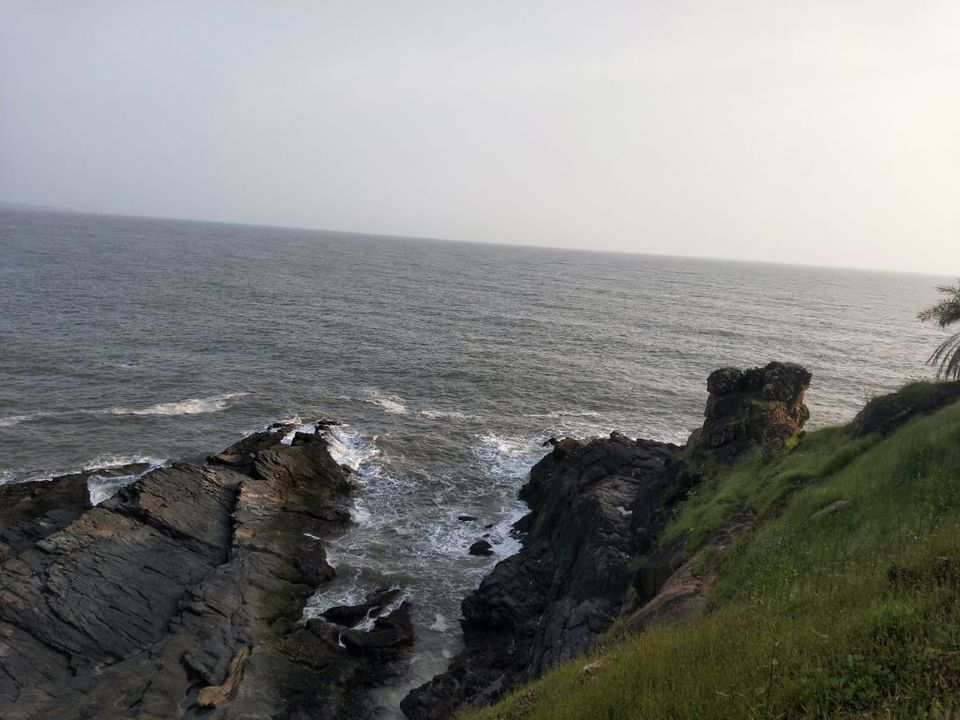 I am back after a looooong Corona break with my new travel story. Finally dared last weekend to plan and execute Gokarna plan. Three of us planned to travel two from Bangalore and one from Tarikere. One of them is a localite who joined us in Gokarna. Since this plan was after a long break was really excited and scared to some extent. Mantra to travel during corona think everyone around you is having corona and take all the safety measures, wear mask use sanitizers, use safety bus to travel who take care of this.
Three of us started on Friday night around 10.30 (pickup at yeshwantpur), from Bangalore we opted the Greenline bus which we booked on our return as well. It was quite hygiene conscious bus , temperatures were checked , sanitizers were provided , water bottle and covers to use and throw for pillows were provided.
We did not book our hotels yet so we had to find one good option, we planned to check some dormitory and finally got coconut tree hotel , where we bought two rooms for 1600 each .This stay was spacious and there is small trek which leads to the beautiful main beach view.
We got ready planned to finish Kudle beach , where it is a small walk through the woods to reach the beach .The beaches were empty and serene .All the water activities are stopped currently due to corona and some deaths in the recent past, as there is high tide due to rain.
We enjoyed the beach view and had lunch at seafood restaurant , where mushroom and chicken starters were really good , apart from the rest which we tried. Then we sat on a rock to enjoy the beach view and here are some of the glimpses of the same.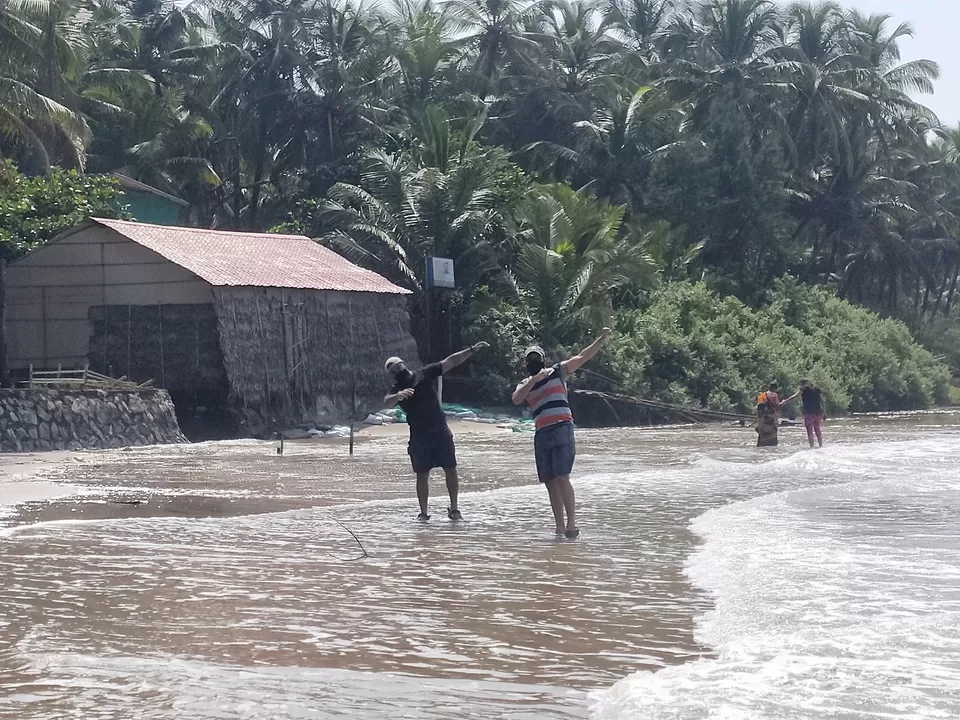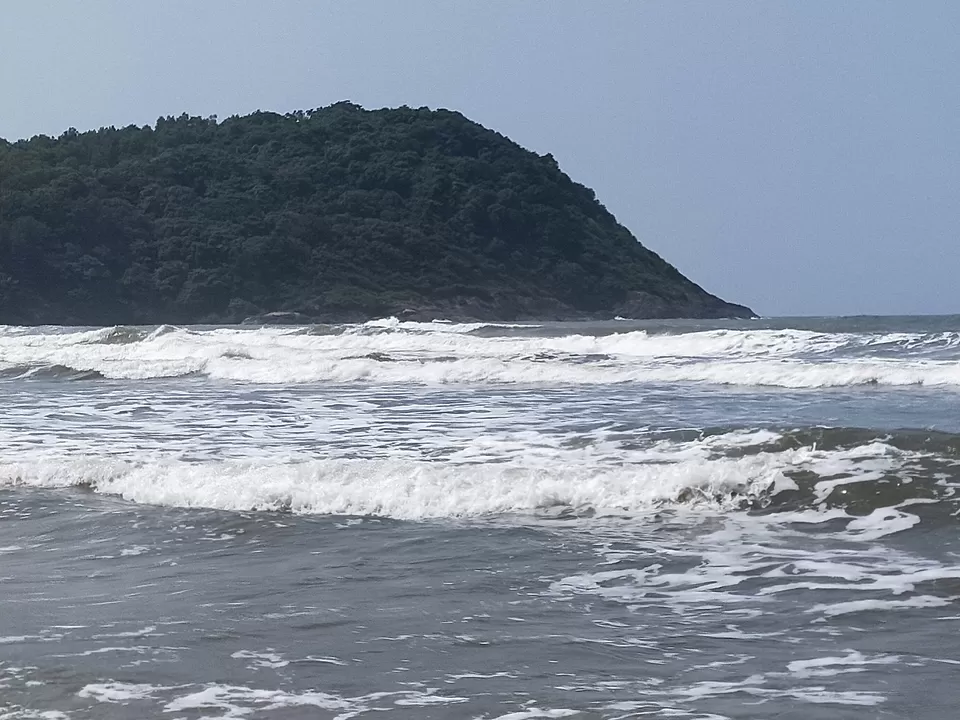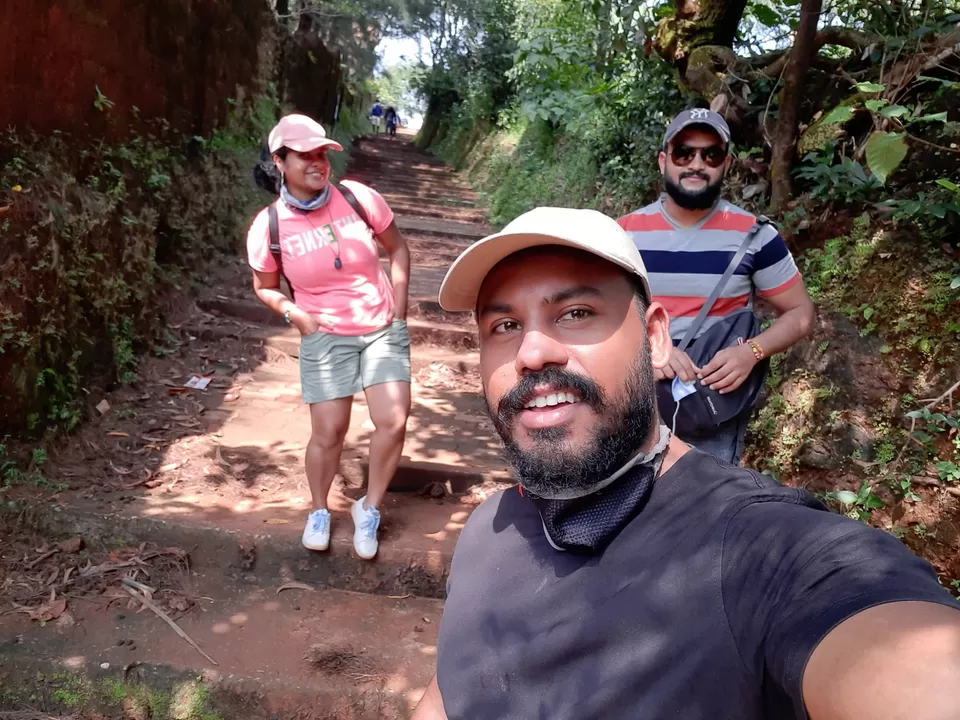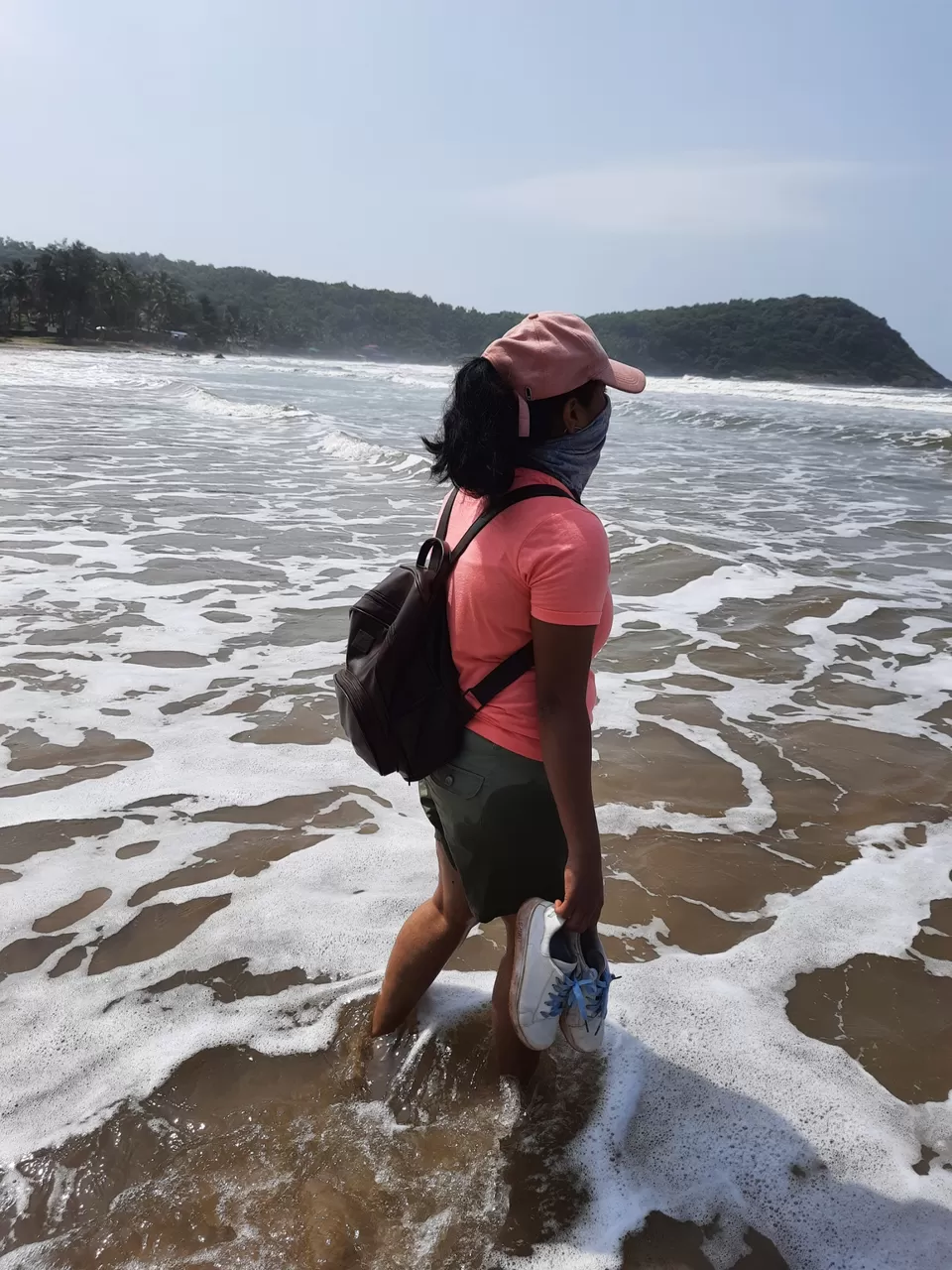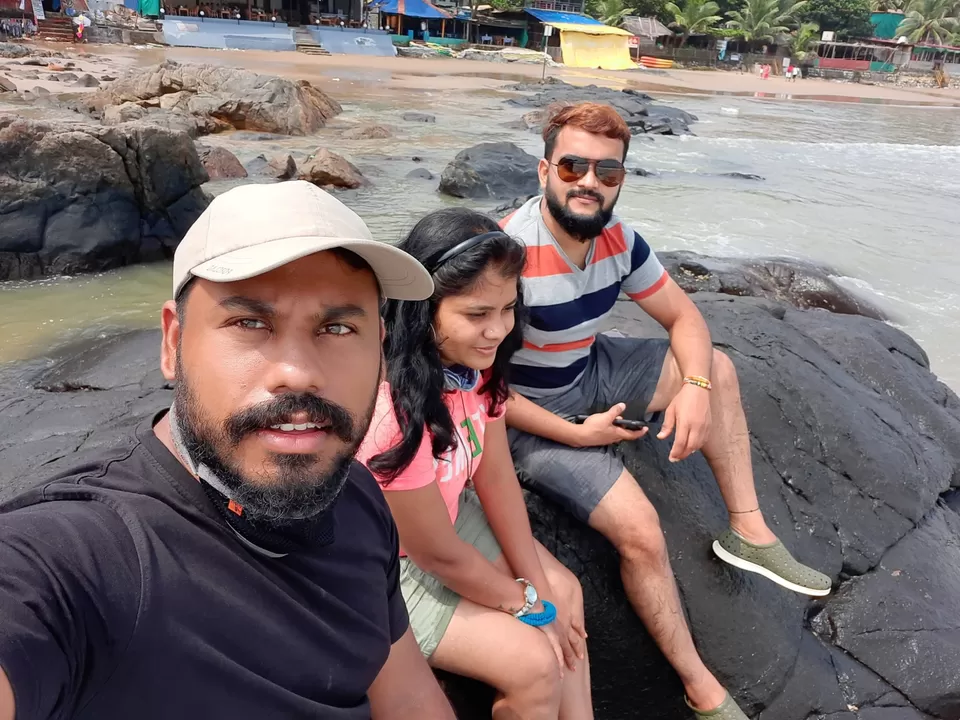 In the noon our local friend RK joined us for our next trek. These treks you need to take a small route through woods , only two wheelers are usually good to travel with , roads are bad , but the experience is
worth having. We parked our bikes after some 2km , then had to trek down with the trails to half moon beach which is around 3-4km of trek , which is easy one .Suggestion is travel with groups or 5 ppl as not many people were seen on this route.
The beach view was beautiful , our target was to play in paradise beach which is after 3 cliffs after half moon beach. There is no straight forward route from here the the trek gets bit tough and tricky to find the route .Wear the trekking shoes if possible , as there are sharp rocks where you need to travel.
We reached hells beach and then after some circus , paradise beach .some of the glimpses were as below: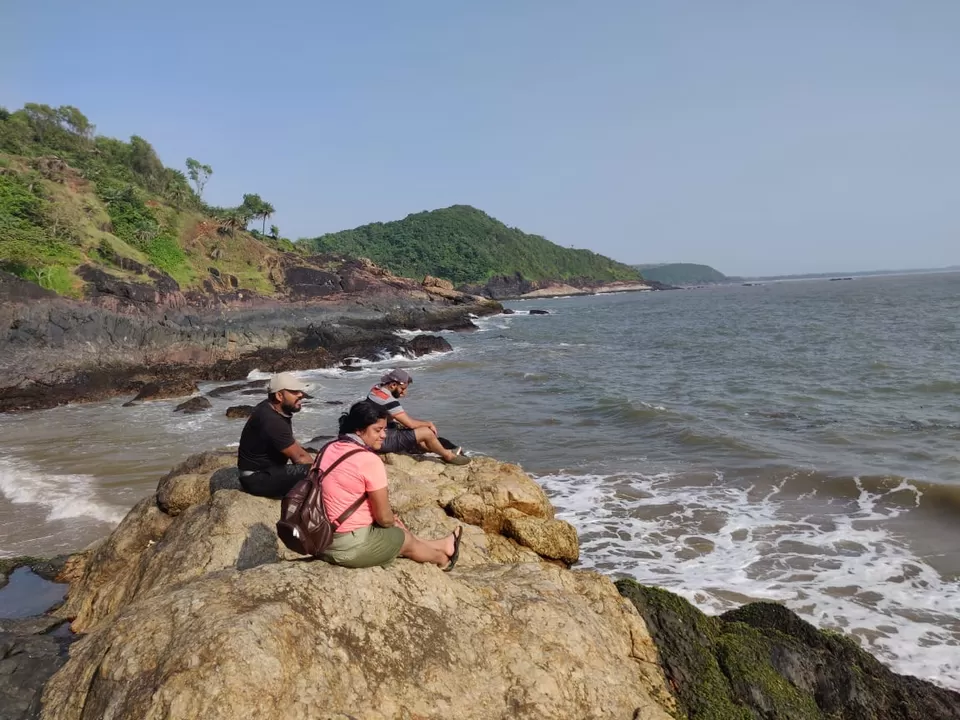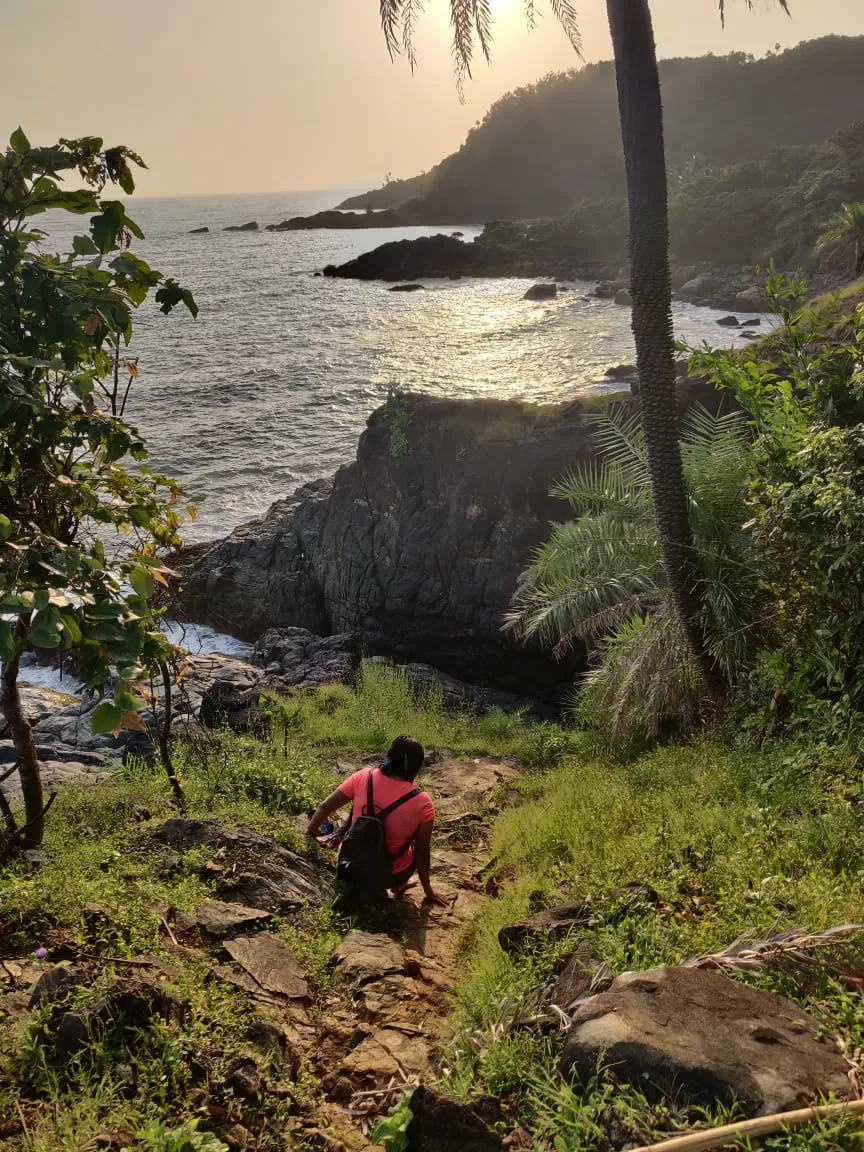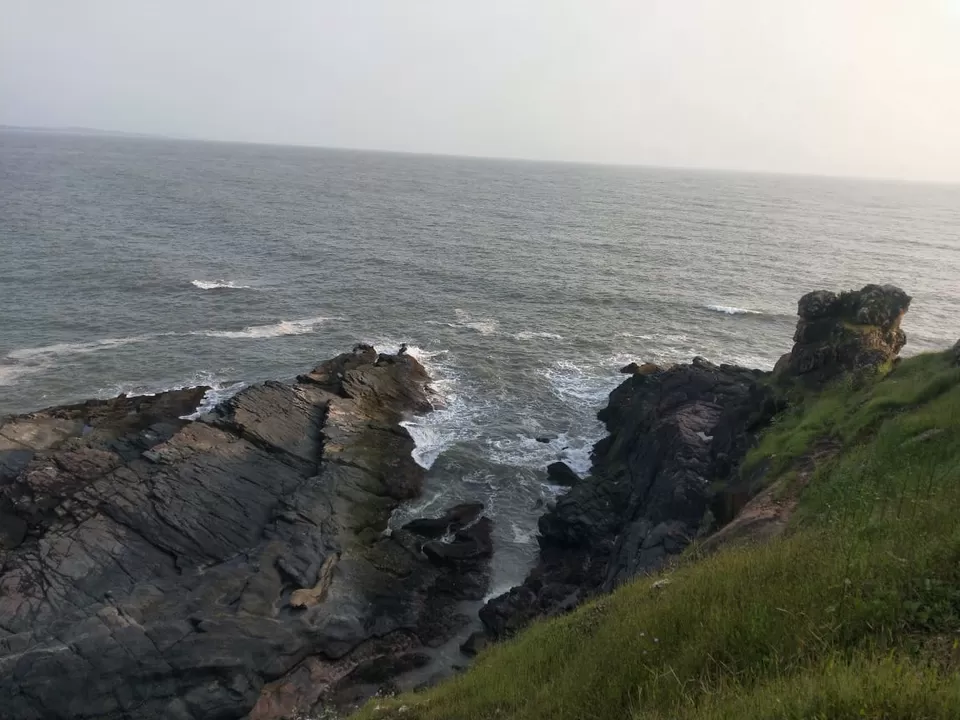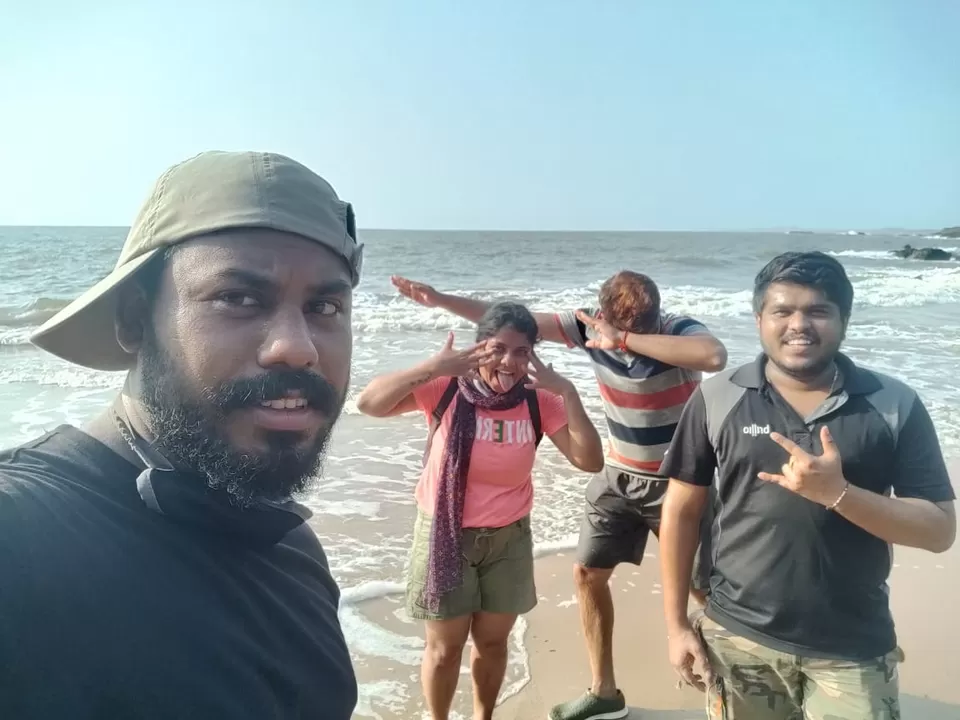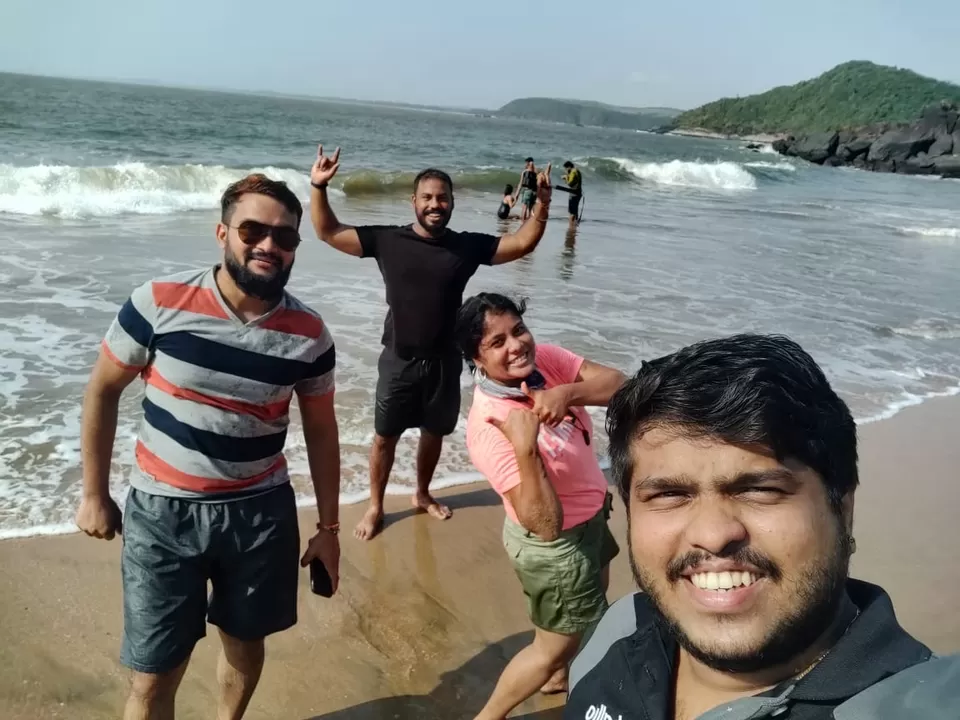 Though we were not allowed to play in paradise beach we again moved back to hells beach and played a lot. The sand is quite rough here and many tides play near the shore only. Then we started back around 5.30, advisable to start early as it will get dark and no lights and trek is through woods. I heard that outside paradise beach you would get autos to travel back.
We continued back our trail to our vehicles which we had parked, and headed towards hotel.
We dropped RK home and went to hotel and had good bath. Then we thought of grill and asked the
Hotel guys if it is available , they said we need to get coal and they had stand for the grill.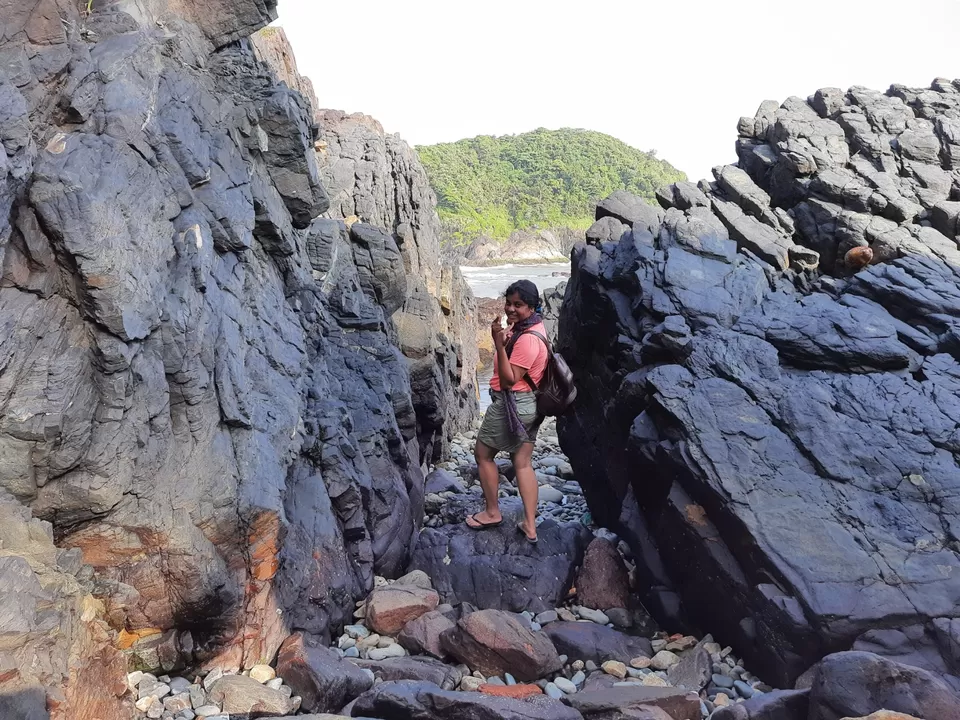 We went to city and got the coal from some groceries shop .Mention them what it is needed for for grill you need big coal pieces otherwise you have to fan it a lot. Our MasterChef Chit had asked for some pomfrets and chicken marinated from the hotel kitchen, then hotel staff helped us initially to start the grill, then we continued fanning. It was awesome having grilled ones.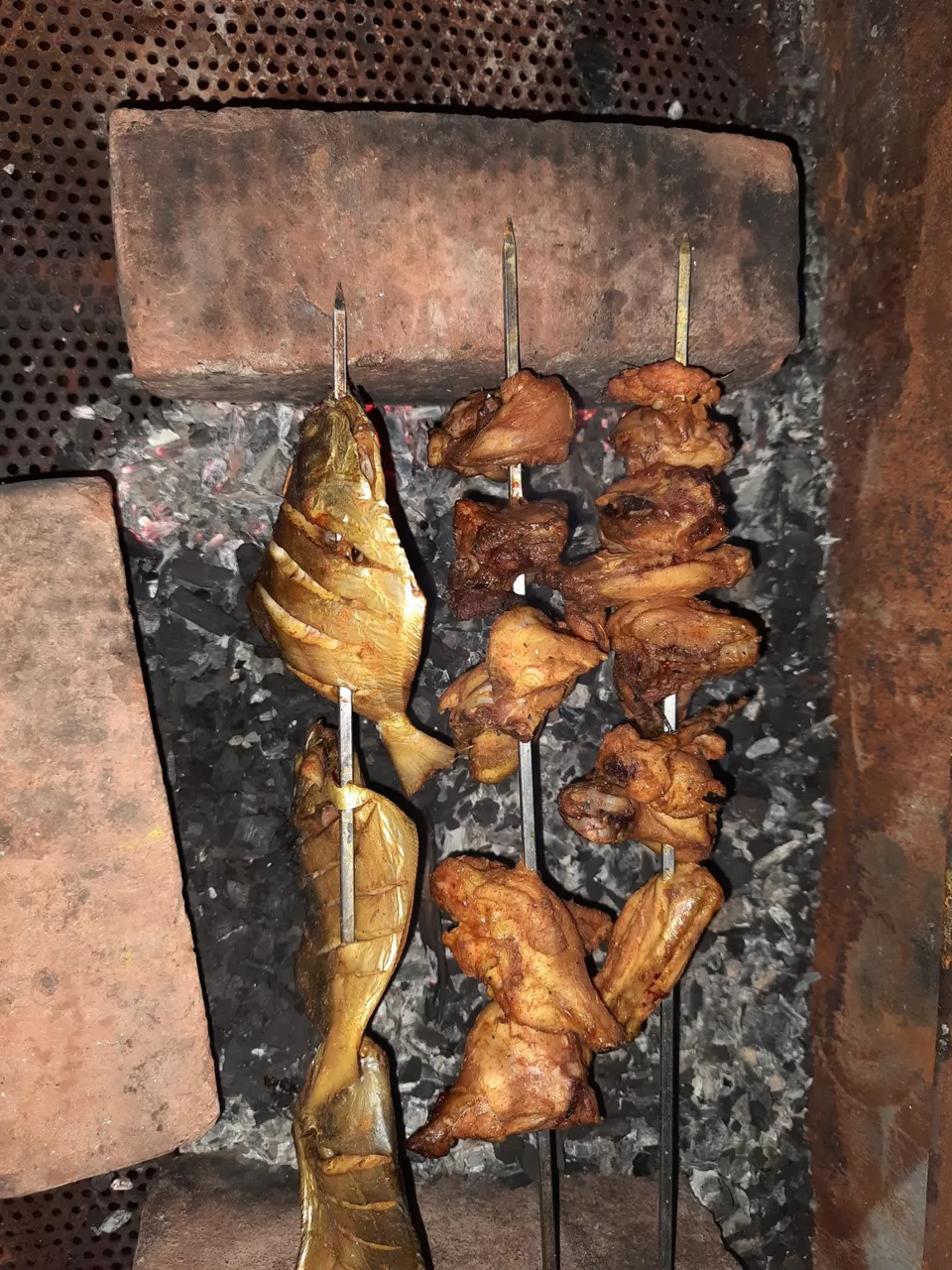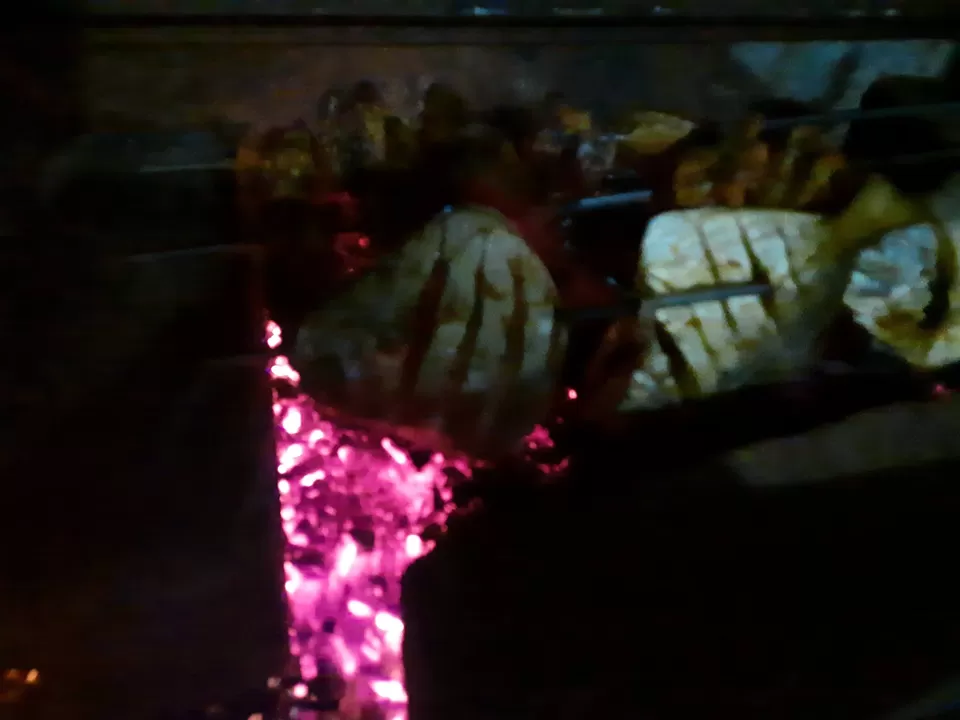 We were ready by 6am and planned to trek near our hotel to get a glimpse of the main beach view. Its really worth visiting.
Then we headed towards OM beach which we reached in 15mins .Nice walk on shore and view , bit meditation will calm your mind and will be rejuvenated with new hope which a beautiful day gets.
Some of the shots: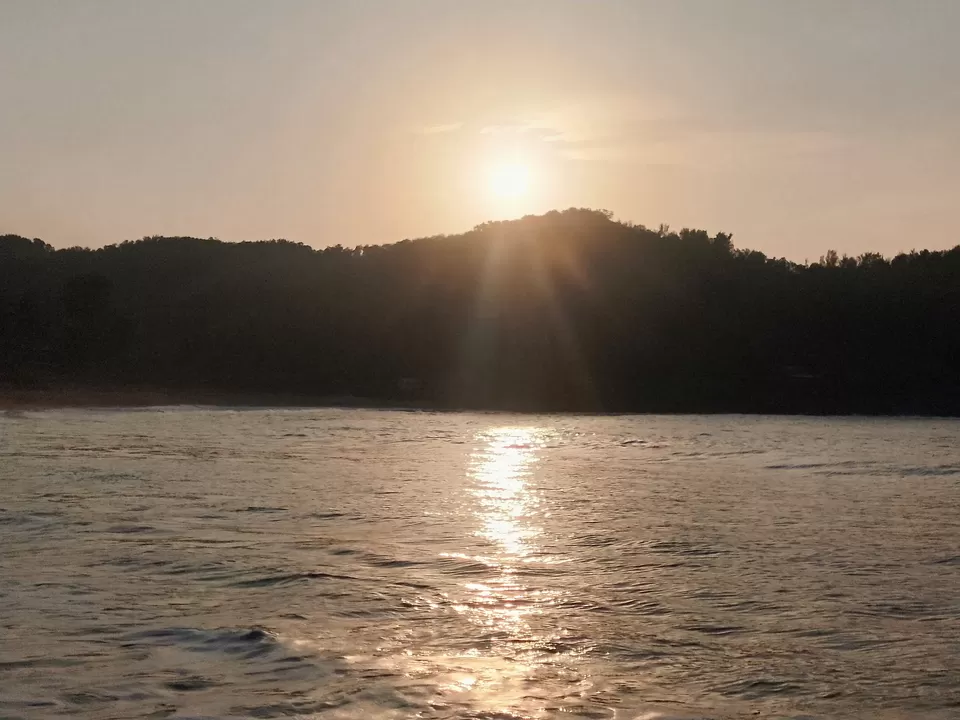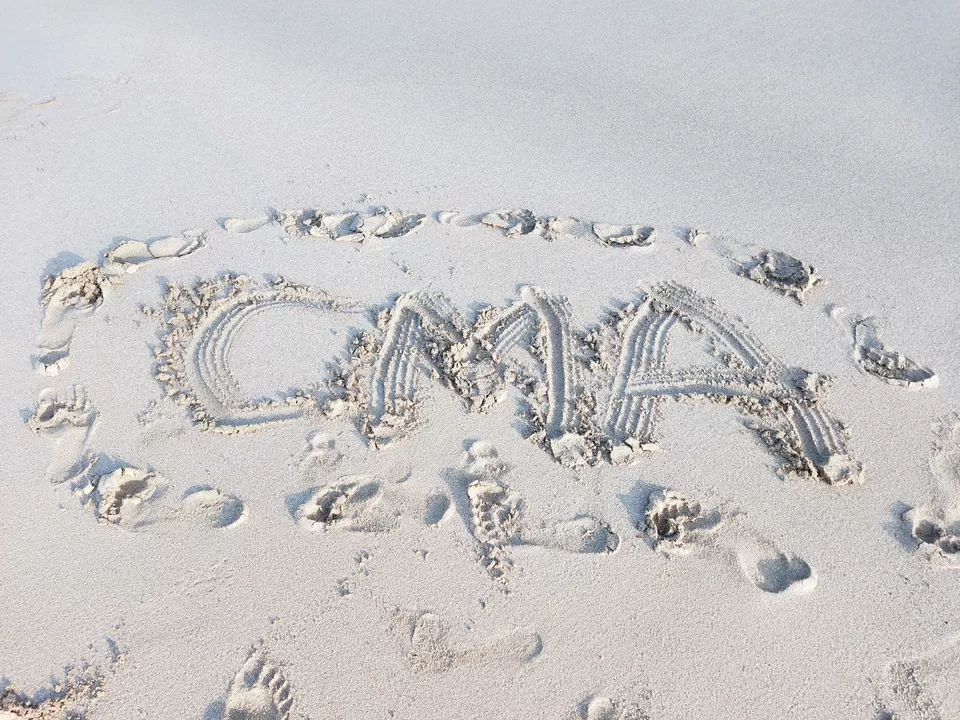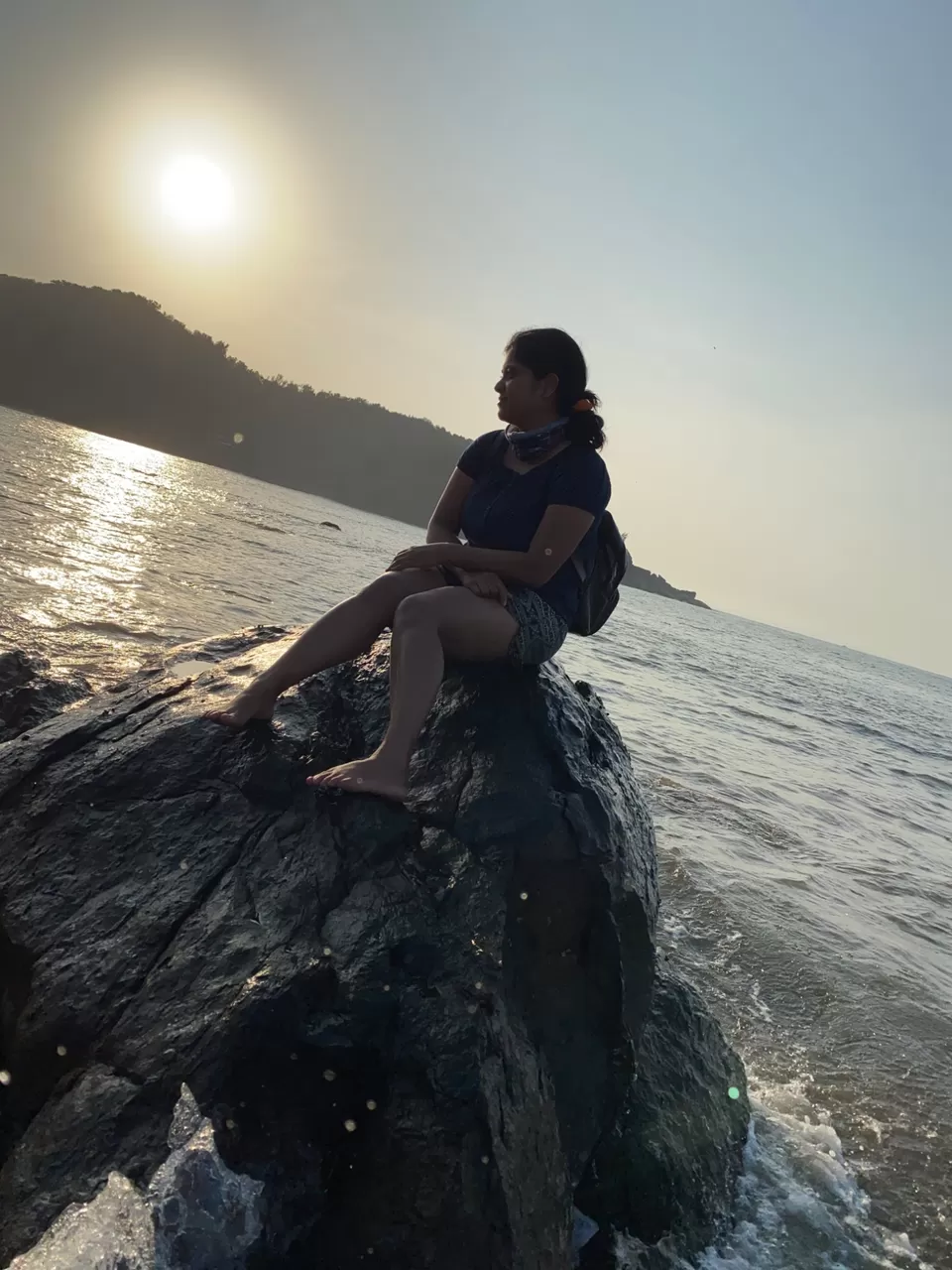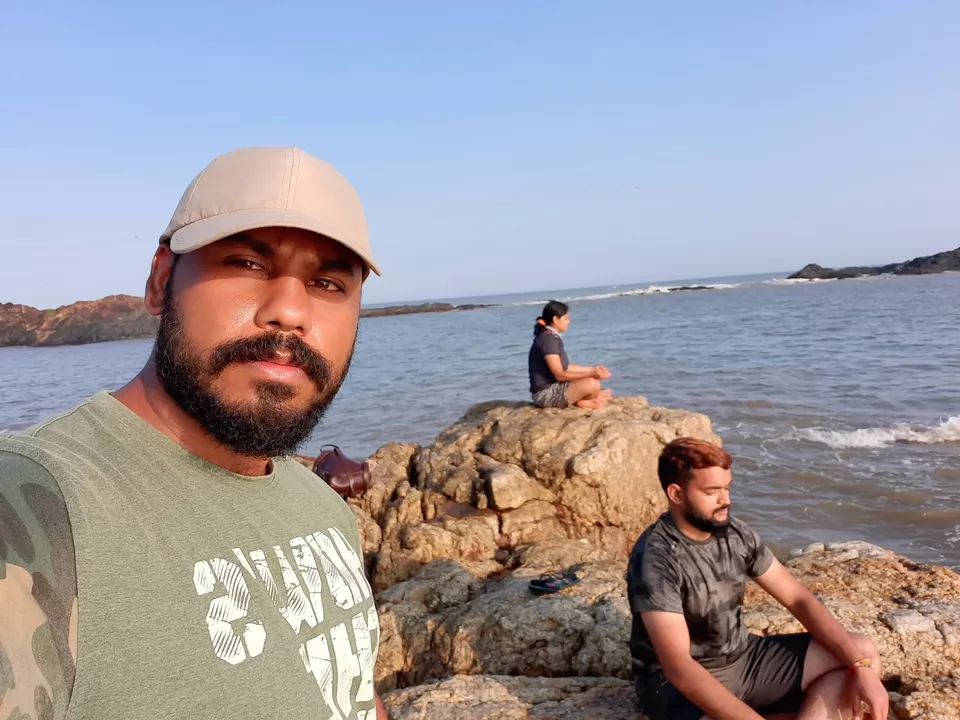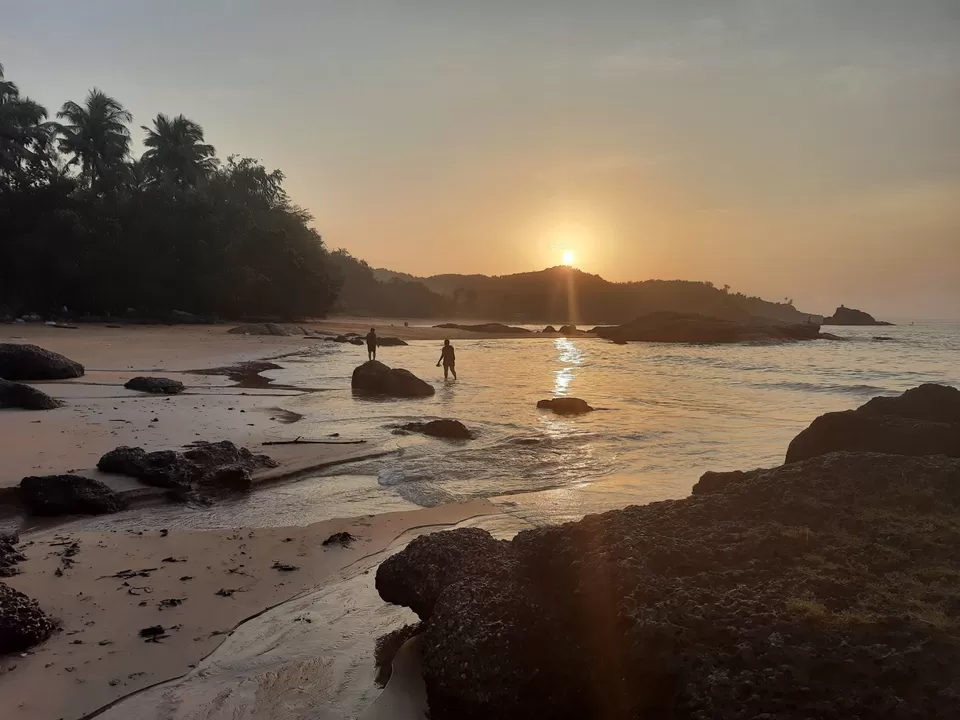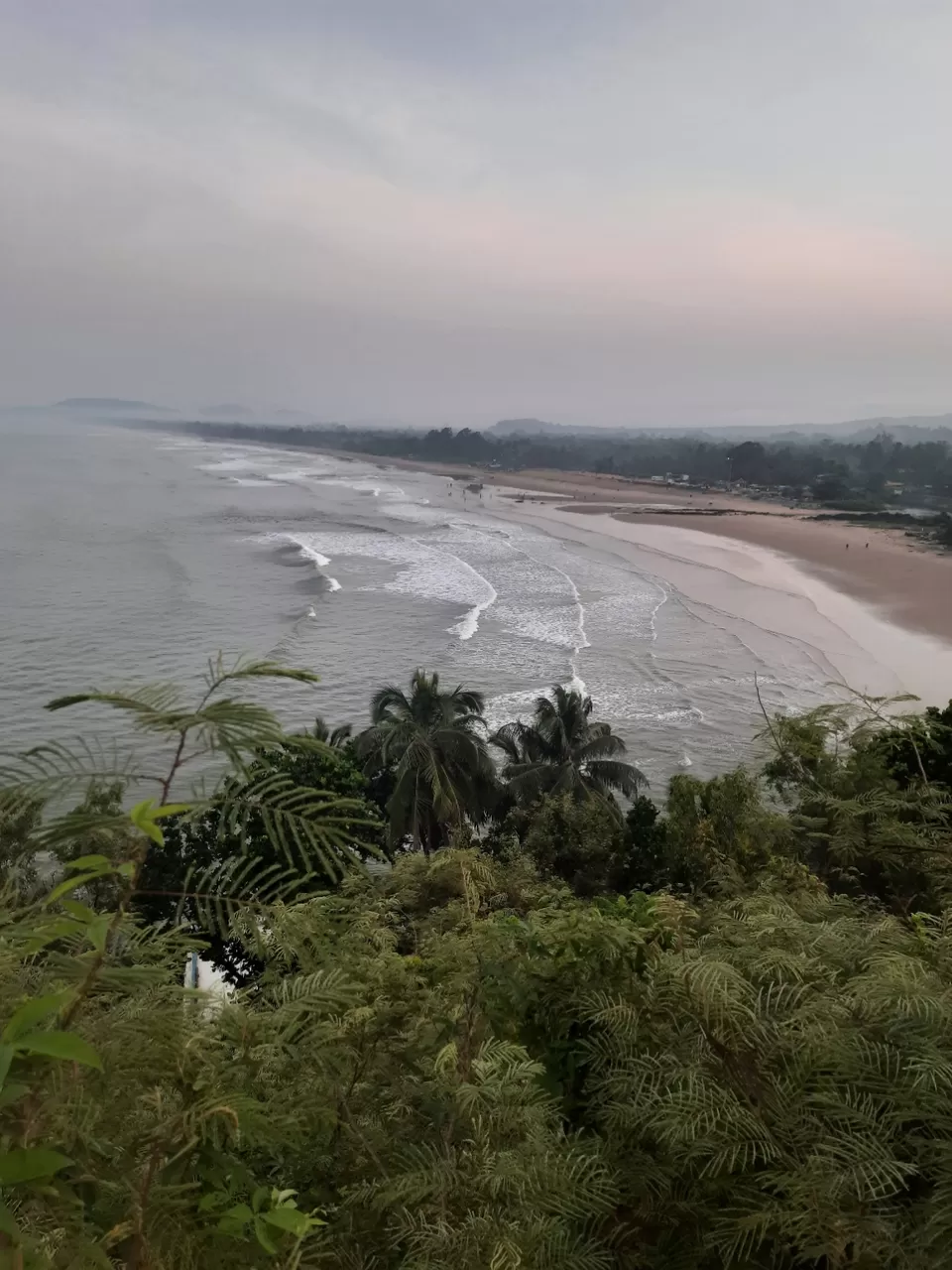 Then we headed towards the hotel as we had to vacate the hotel we had bath, breakfast and checked out. We kept our luggage in our friends home and returned bikes. Our friend had invited us for breakfast
And since we were visiting temple after this make sure you wear ethnic .For women sari/kurta /kurta , with dupatta and for guys they need to wear panche [ you will be asked to remove the shirt] .You can buy panche from nearby shops. We had awesome masala dosa at our frens home , thanks to his Mom who served it in banana leaf with jiggery soup , junka and coconut chutney.
Our friend RK is Gram purohit , so even they do offer Pooja in temple .He gave us detailed story of the atma linga how it was brought by ravana and how devgan tricked him from taking to srilanka.
Since its corona time even in temple there were less ppl , temperature check and contacts are noted at the entrance, masks are mandatory. We could see the atma linga tip during our Darshan.
Cameras or phone are not allowed in temple.
After a good darshana , RK headed towards his daily Pooja routine , we went to stroll around the
Main beach. This area near temple is good to shop Pooja ingredients , dhoop , Rudraksha mala and khowa , hippie pants etc. We had nice walk in the beach then we stopped near café to have lunch were we had Maggie and chicken as starter.
After that we continue to walk at the other end of the beach , there are no water sports currently , we did some sand buildings ,watched sunset and then took our luggage and headed back.
It was a good trip during corona period. It will take time for vaccine , but maintain the hygiene and wear mask and you still can enjoy the trip. 2020 the trip cycle begins again ….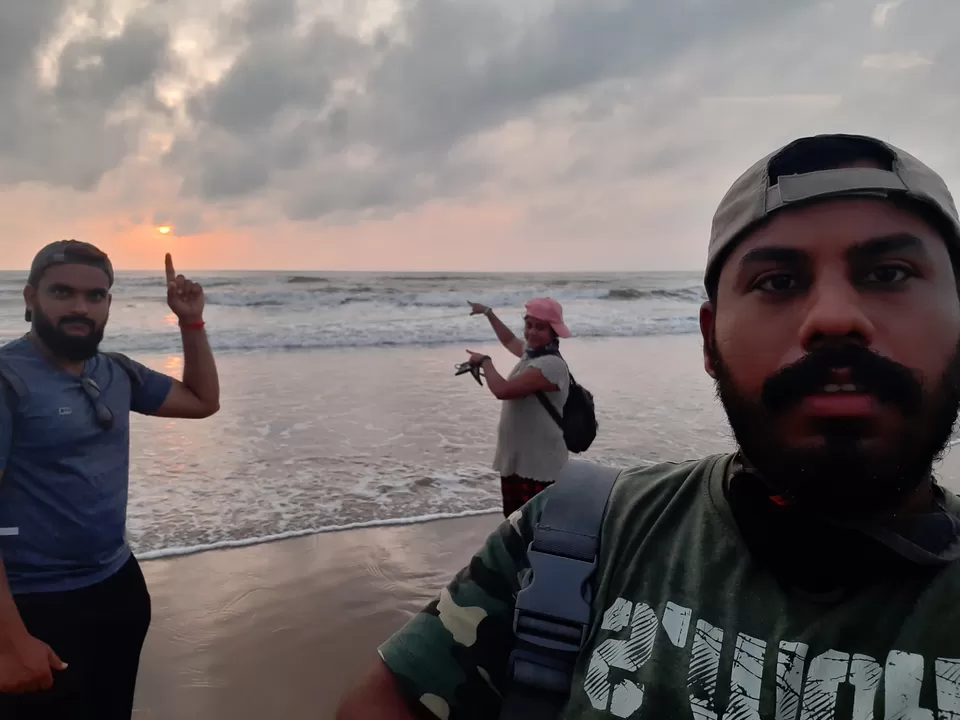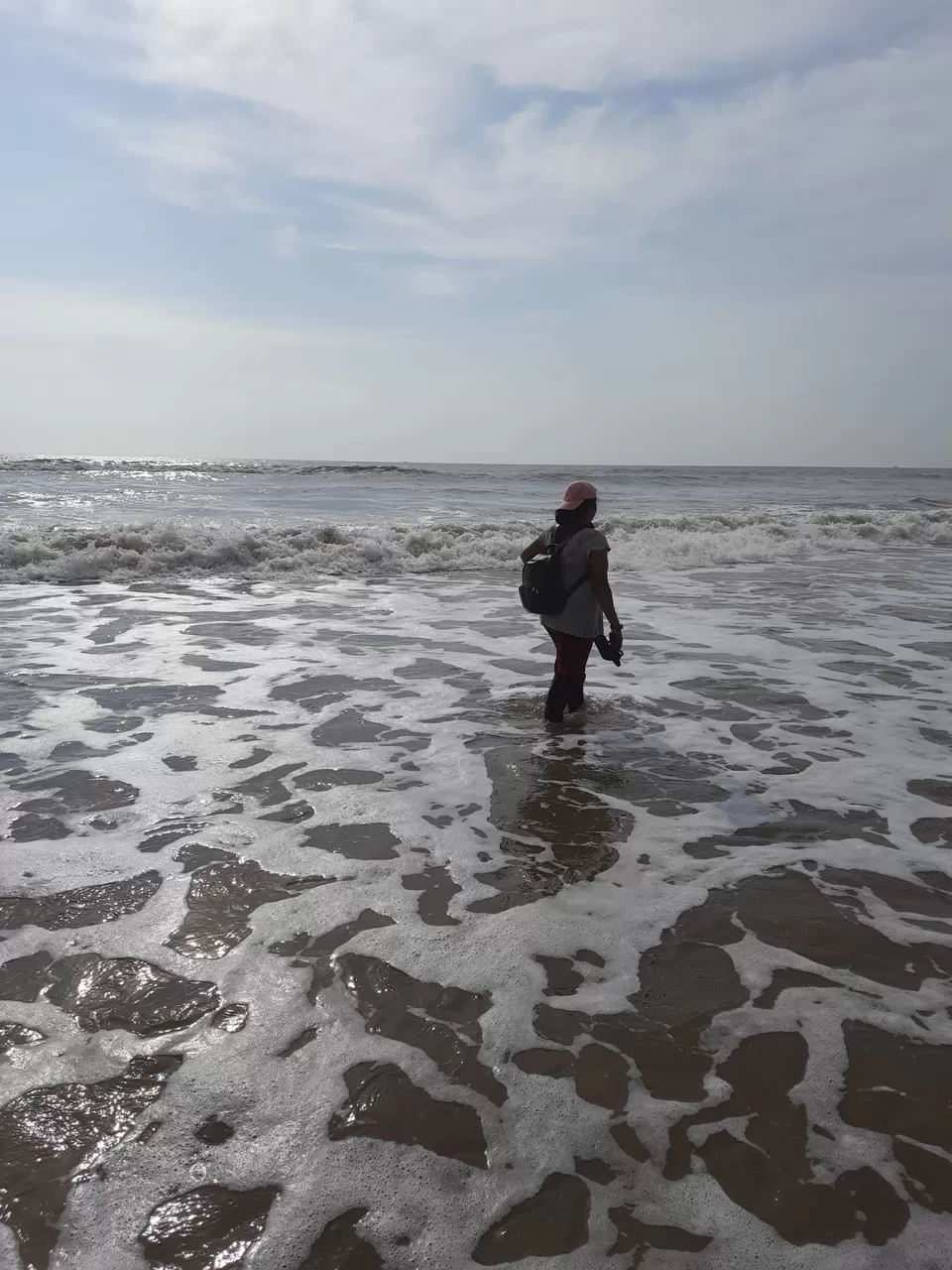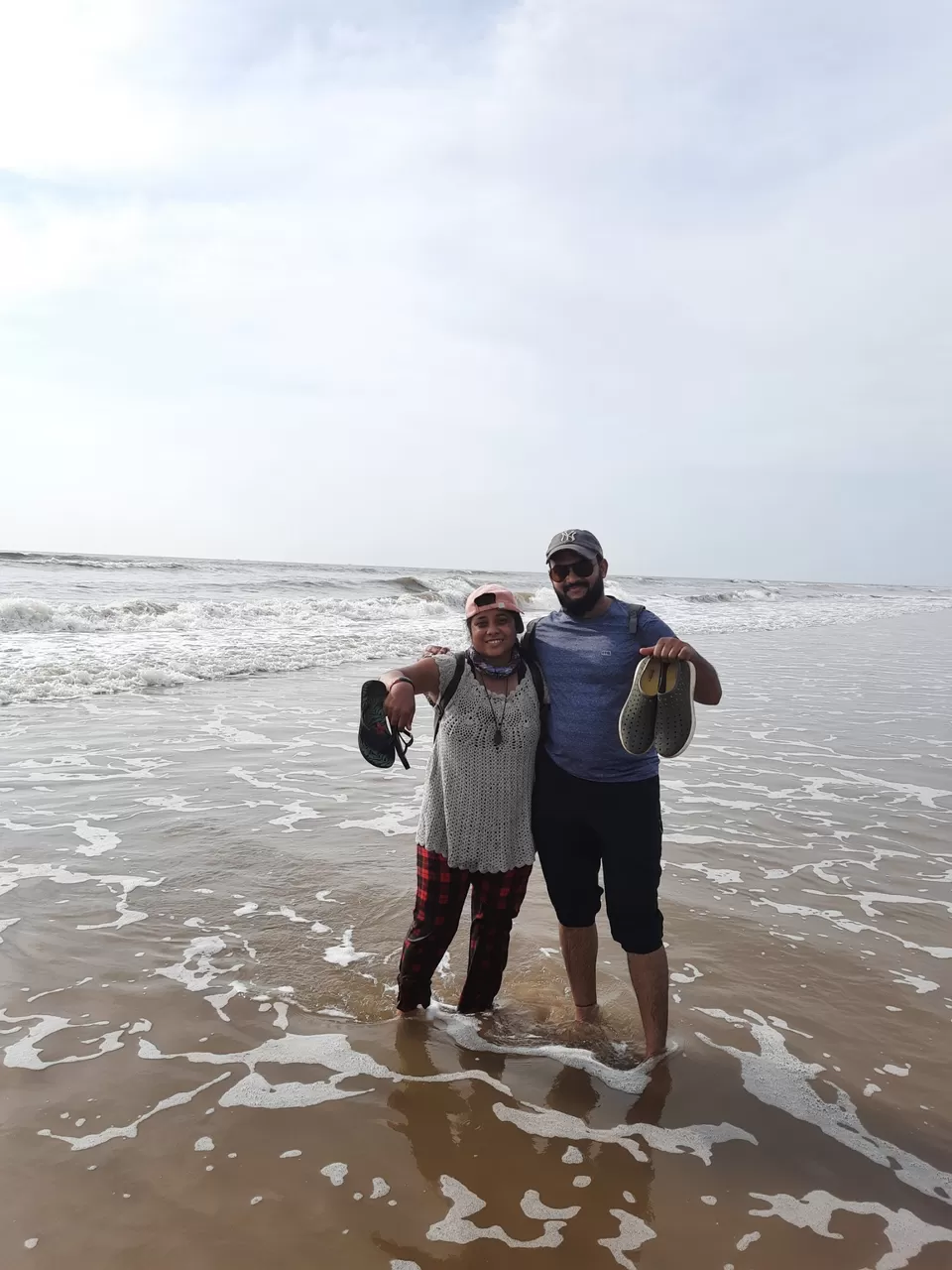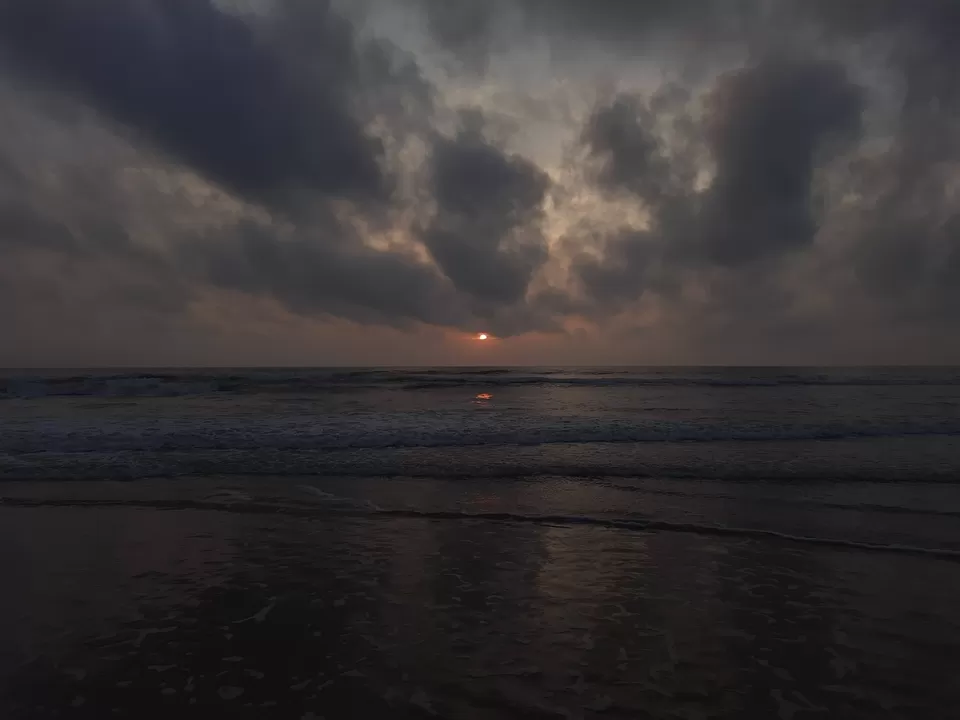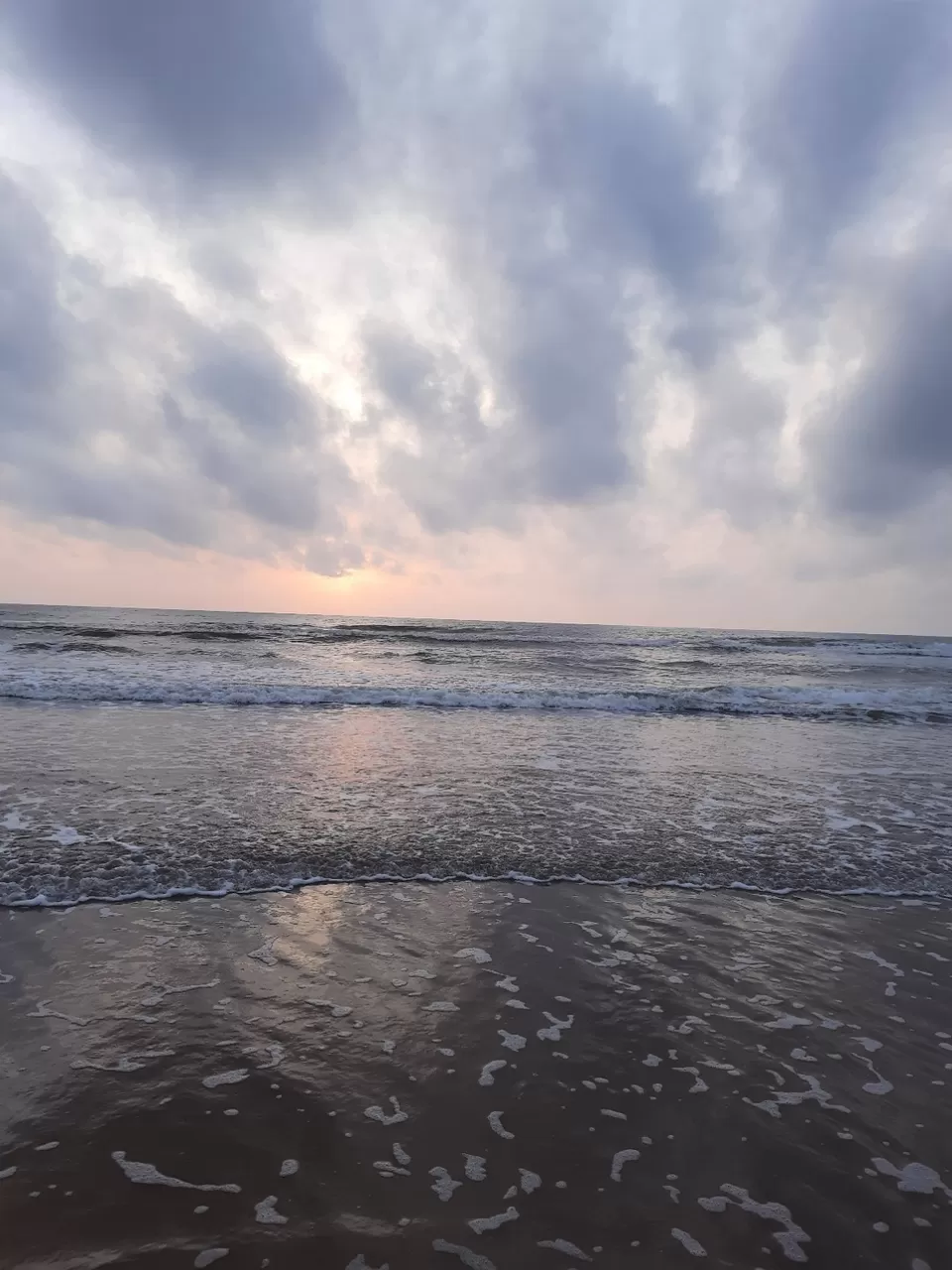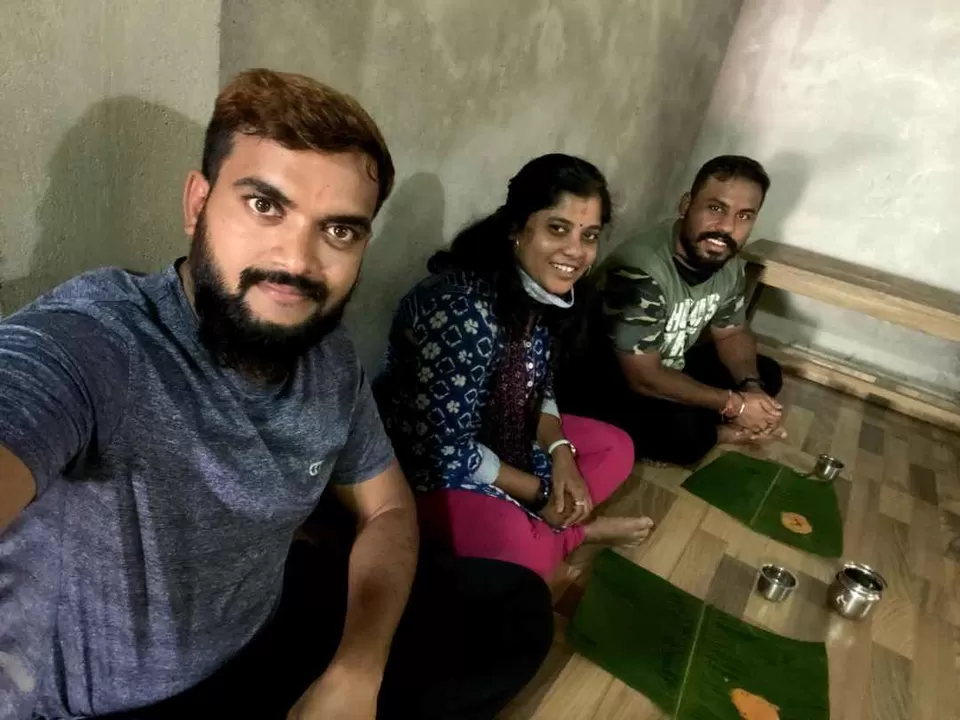 Thanks to my tripmates Adarsha , Chit and RK who made this trip memorable one.