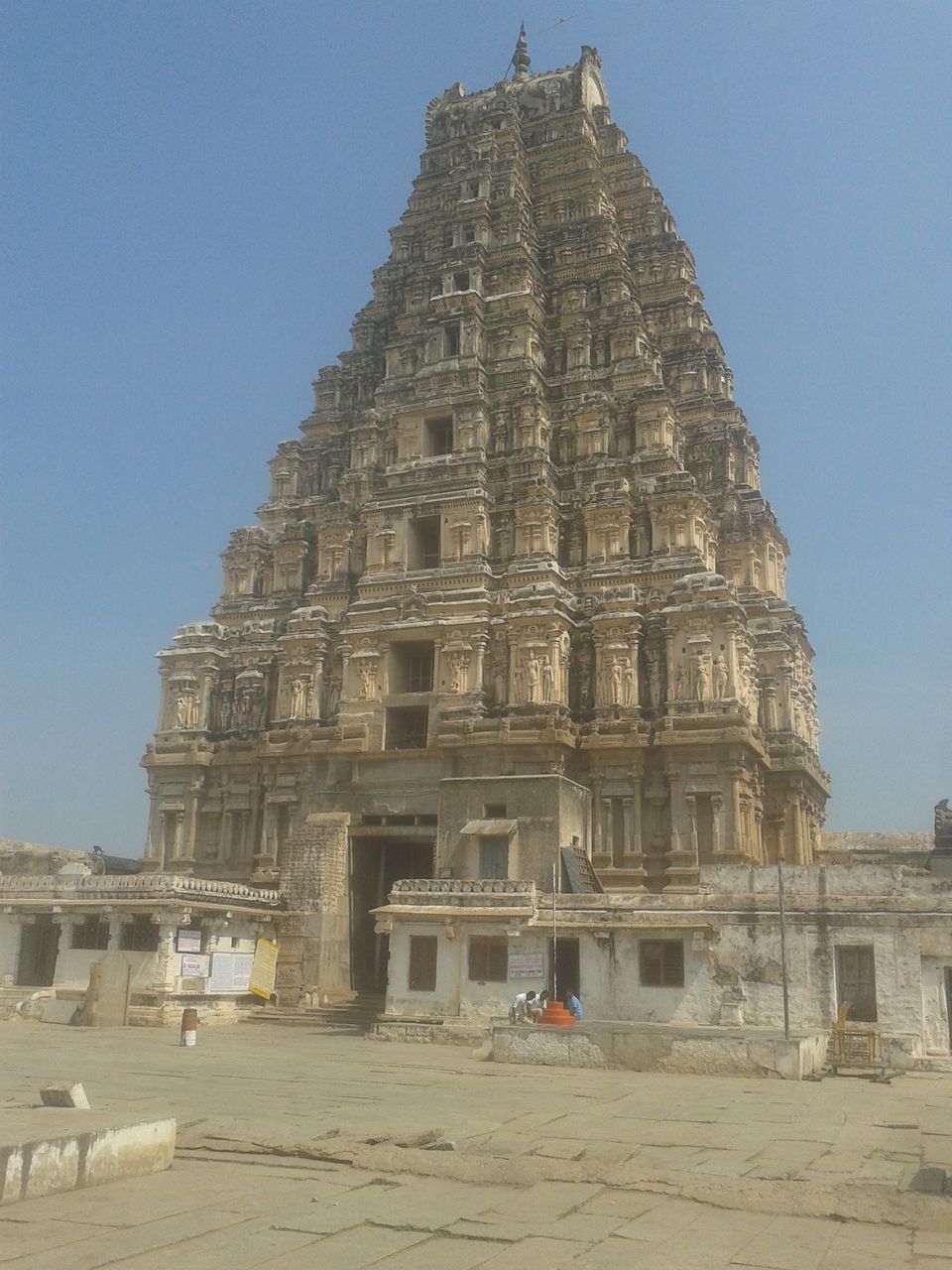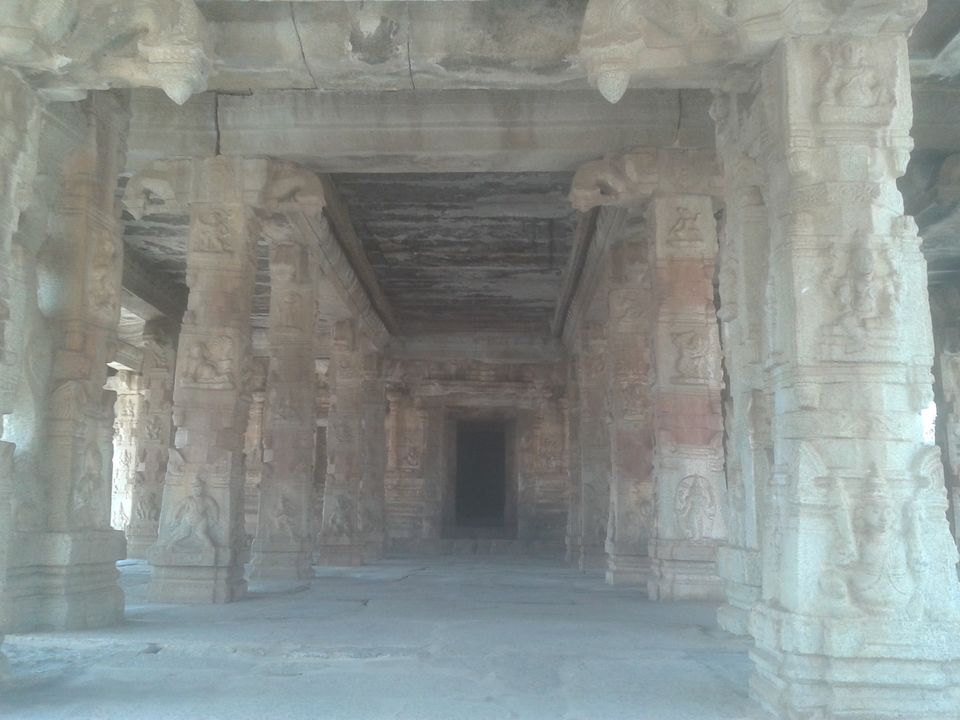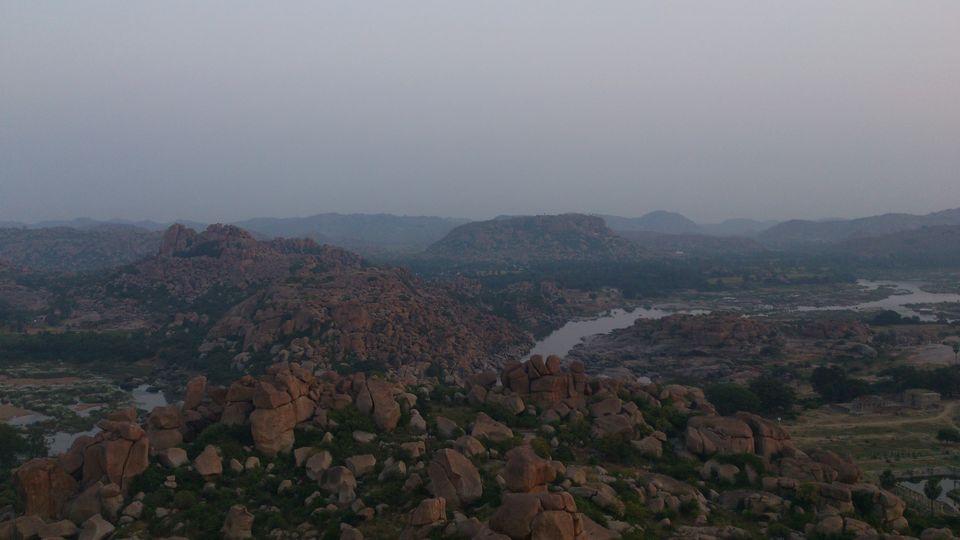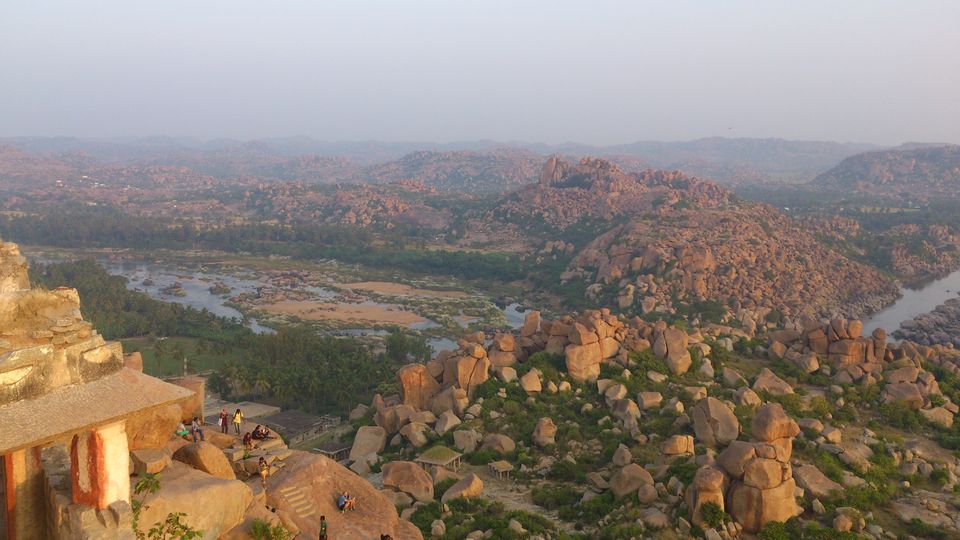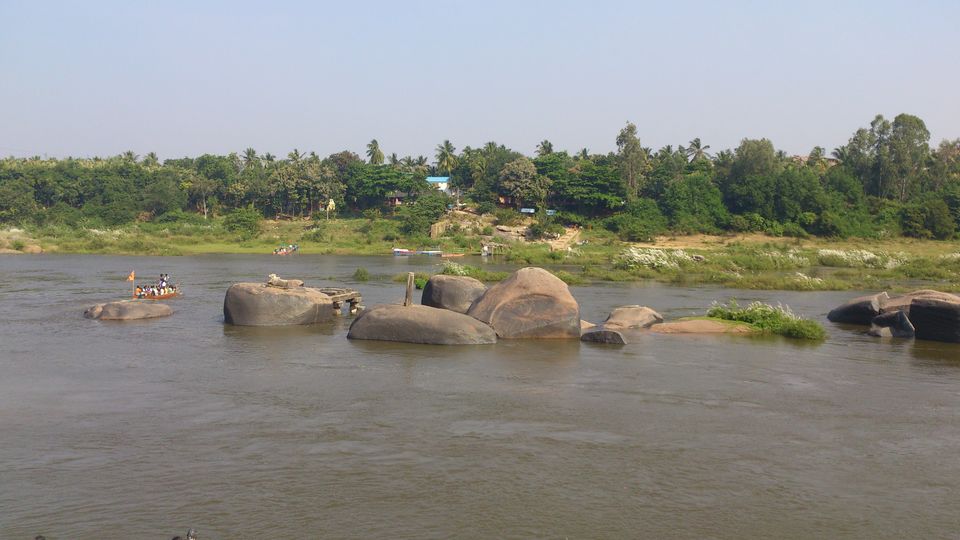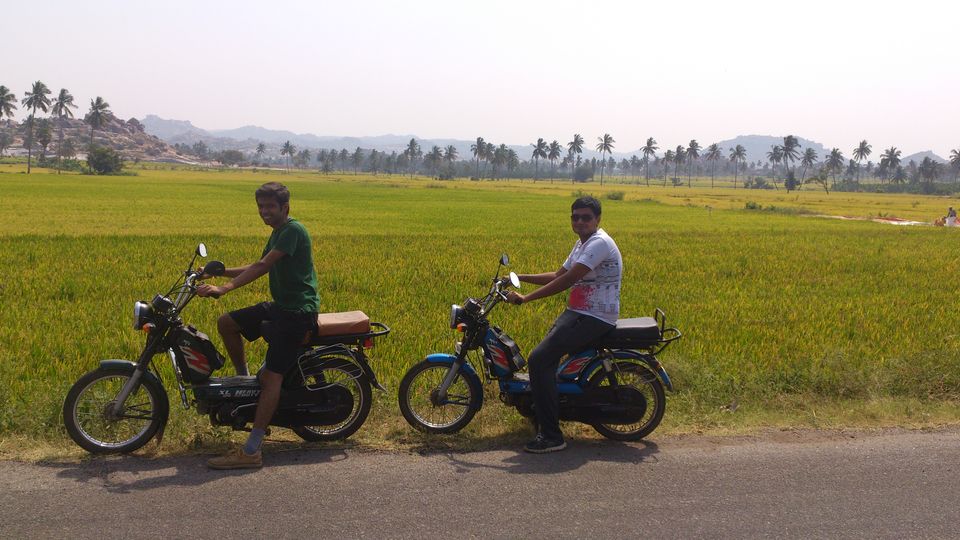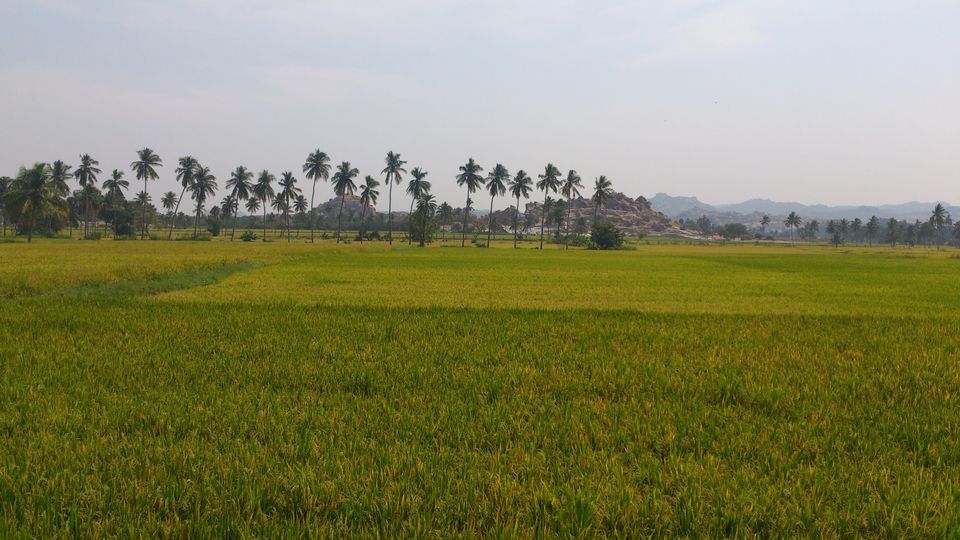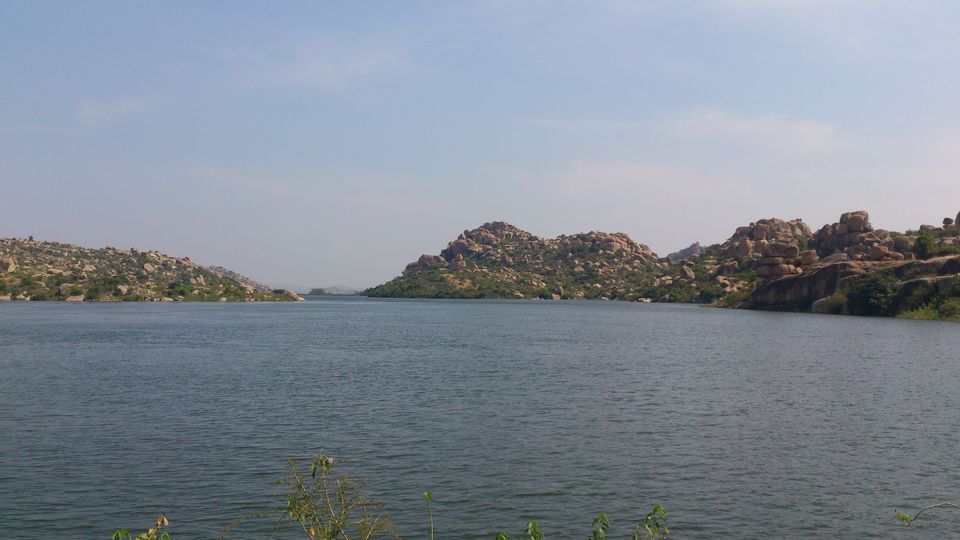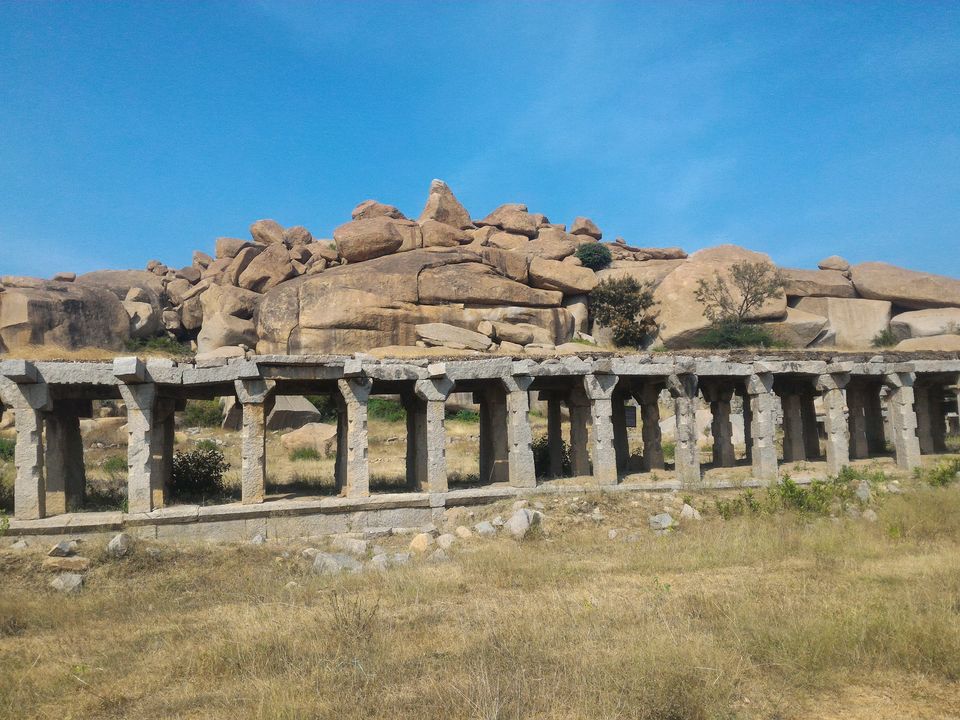 Hampi is divided to into 2 distinctly different parts by river Tungabhadra. The river passing through the middle of Hampi is a rare spot on Earth. By simply crossing the river, you feel you are in a completely different world, a completely different era!
On one side, you have the World Heritage Site- The ruins of the 13th century Vijayanagara empire (South India's biggest and richest empire at the time of its existence). I will refer to this part as Hampi A.On the other side, you have a beautiful lake, small villages, lots of guest houses in natural set-up, more foreigners than Indians, substances which help you to stimulate and intoxicate your body and energy system, and vehicles on rent for independent traveling. I will refer to this part as Hampi B.
Hampi is famous for its boulders. It is difficult to fathom, how on Earth this uniquely beautiful landscape got created, and how on Earth do these boulders balance themselves! I wonder what is the soul of these boulders? Are they masters in physics and geometry or are they masters in dance and yoga or are they zen meditators from Himalaya; sitting on the edge of a cliff; balancing their body on a single tiny stone.
Things to do in Hampi:
A guided 6 hours auto rickshaw tour in Hampi A. You do not sit in an auto rickshaw, you actually sit in a time machine, and go back 600 years in time. There are ruins of more than 2000 temples and a palace in the tiny town of Hampi. The intricacies of art work and the brilliance of the architecture are a testimony of the devotion and intelligence of the people of Vijayanagara. The temples are preserved and maintained by Archaeological Survey of India (ASI).


Cross Tungabhadra in a boat, and experience the modern Hampi- Hampi B. You can shop, explore beautiful mountains, lake and villages the way you want to by hiring your own 2 wheeler. There are foreign tourists all over the place, some of them spend days (or even months) in this quiet town to rejuvenate and let creativity implode in them.

MUST DO IN HAMPI:

Scooter / mopet ride through the villages and up to the lake: If you visit Hampi, you have to spend one day in Hampi B, rent a bicycle or a scooter or a mopet, and ride through small villages. The ride on quite, empty roads will magnify freedom + Peace inside you!

There are 2 routes that you can enjoy- on one route, you will encounter serene crop fields in the backdrop of mountains and trees. On the other route, you will encounter one of the most picturesque lake in India.

Sitting quietly beside the lake: The lake is really huge. And you will find many quiet and meditative spots to marvel at the beauty of nature or be lost in the memory lane with sweet breeze touching your face. Although swimming is prohibited, you will see many foreign tourists taking a dip in the lake every day.

Sun-set at Ram temple / Malyavanta hill: Once you are at the sun-set point, you will hear a voice from within asking you to sit alone and soothe your energies. Also, there is live bhajan (devotional songs) performance going on the round the clock at the Rama temple.

Trek up the Matanga hill for sun-rise: Almost the whole of Hampi and its beautiful landscape can been seen from the top.

Interaction with foreign tourists: It will revive your love for India and its glory! Also learn from the bold and independent attitude of western travellers, journeying the world to meet new experiences and evolve.

Breakfast at local food joints: The breakfast of idli, vada and coffee in Hampi A at a local food joint (a small bench outside a local's house and not at a restaurant) is an experience you will savour!

Musical pillars: Some of the temples are made of splendid monolithic musical pillars (Vittala temple, Rama temple), they emit musical notes when tapped.

Monolithic idols: There are 4 temples in Hampi, which are consecrated with gigantic monolithic idols. Each of these 10-15 feet idols is carved out of a single stone.

Stare at unique landscape / Boulders: Even after you go back home from Hampi, the sight of these boulders will be vivid in your memory and will keep Hampi alive in your mind.

India is a unique place. You have serene beaches, marvellous mountains, wild forests, hill stations around lake, herculean forts, ancient temples, magnificent palaces, inspiring social projects, never sleeping cities, most expensive house on this planet, affordable and safe adventure sports, best spiritual retreats, self-sustainable villages and all that possibly exists on this planet.

Situated in northern Karnataka, Hampi is a special destination! It has won the privilege to be called unique in this unique country of ours where everything is available in abundance!

This trip was originally published on 'Experiments'.