Many consider India a place for soul searching, for taking time out and for rest and rehabilitation. This much is evident by the number of people that visit the country each year. It doesn't matter if you're from Europe, Asia, or the Americas- if you're a serious traveler, India is definitely going to be on your list. As an Indian I often take my country's beauty for granted, thirsting for Euro trips and exotic vacations; last year, however, I decided to take a trip with a friend to Hampi, a small town in the state of Karnataka- and I wasn't disappointed. While I had done my research on the place, and compiled a list of things to see and do, little did I know that the experience in store for me would be far more rewarding.
I stayed in locally run home-stay for almost a week, on the newer side of Hampi, and believe it or not I got to experience a wider palette of cultures than I did in my entire Euro trip. Initially any new place can be a little intimidating, but in a matter of few days we felt more at home out there than we ever did back in Bombay. We befriended travelers from all over the world- including two backpackers from Spain who had traveled all the way down south from Rishikesh, a group of people from Ireland, adventure enthusiasts from Australia, and social workers from Israel- the experience was not just eye-opening, it was surreal. Not only did I get to practice and brush up on my Spanish, I learnt about the ground realities in Tel Aviv, the pubs in Dublin, and the beaches in Sydney. It was like being a part of a different culture altogether- a full scale community of travelers that were not just going through the motions but actually experiencing each moment. By the time our journey had come to an end, we had all fit into a routine of sorts- we'd usually trek through the morning or bike around the town, stopping at a local shack for lunch. We'd then rendezvous back home for evening tea and would spend the night chatting.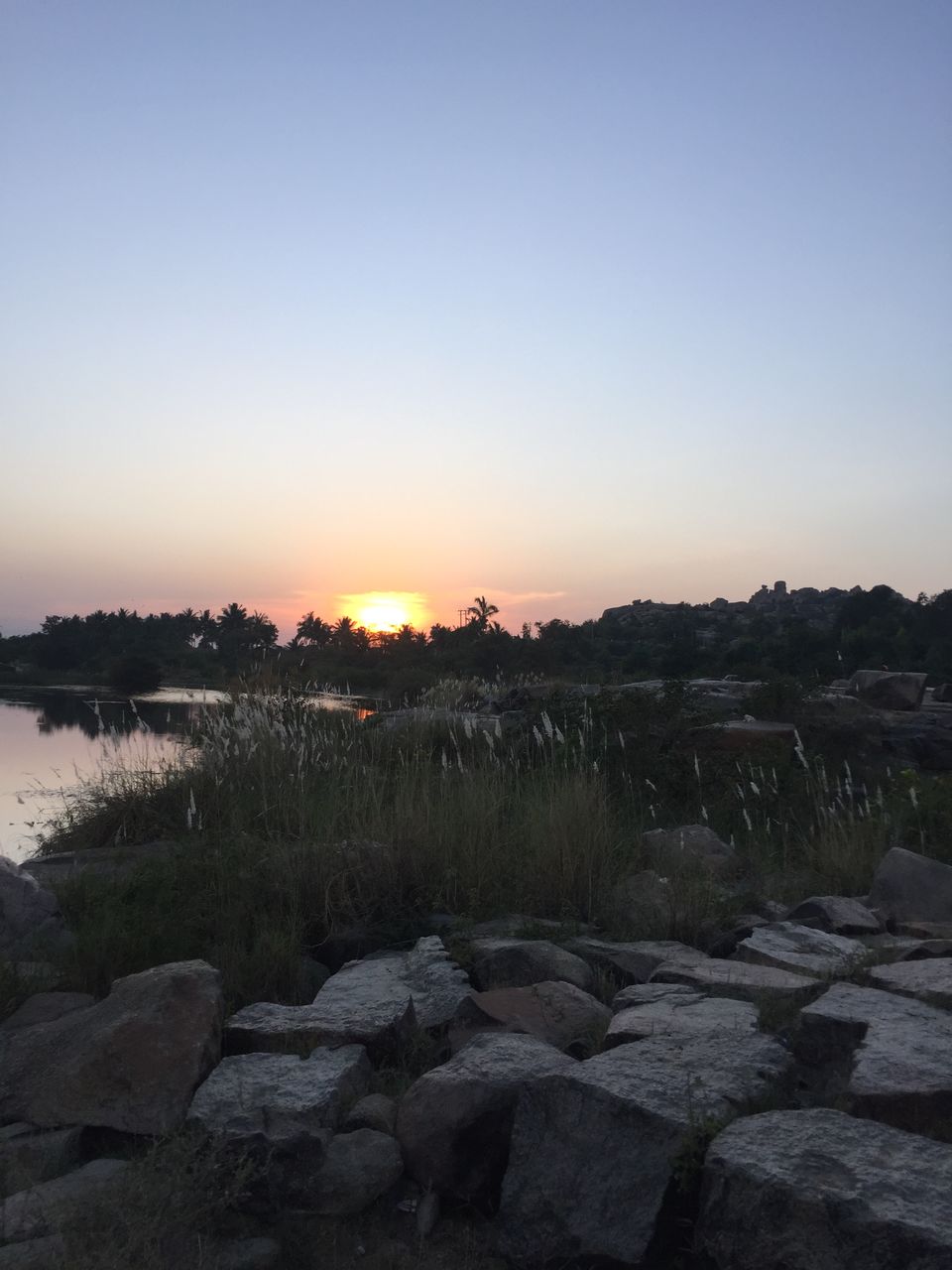 I've been fortunate enough to have the opportunity to visit beautiful places around the world, but my stay in Hampi is a memory I will forever cherish, for there is no other time in my life where I've climbed a hill to watch the Sunrise, eaten dinner with people from around the world, and meditated in the middle of a rice field. We keep telling ourselves that life is about opening up to new experiences, but more often than not those new experiences are waiting in our own backyard, so next time you're thinking of taking time out for some R&R, be sure to look at Hampi. It not only has a lot to offer in terms of its unique landscape and heritage, but also in terms of its versatile occupants and visitors.