A break from the unvarying circle of life imparts much desired peace to the one's body and Soul. Listening to the story of the archaic old Walls becomes your passage to experience something non-existential. Anticipated a long end of the week, however stayed with day by day battles and a spontaneous excursion makes a wreck. Along these lines, this itinerary to cover the Cryptic Hampi is all you need to wink away.
Hampi, an ancient village, is an UNESCO World Heritage Site situated in east-focal Karnataka, India. It is dabbed with various demolished sanctuary edifices from the Vijayanagara Empire on the south bank of the River Tungabhadra.
Take a bus/Auto Rickshaw from Hospet, the nearest town to Hampi. You would be deprived of any other conveyance options other than a Bus/Auto Rickshaw which actually offers you with a perfectly phased transition into the Life of the ancient Hampi.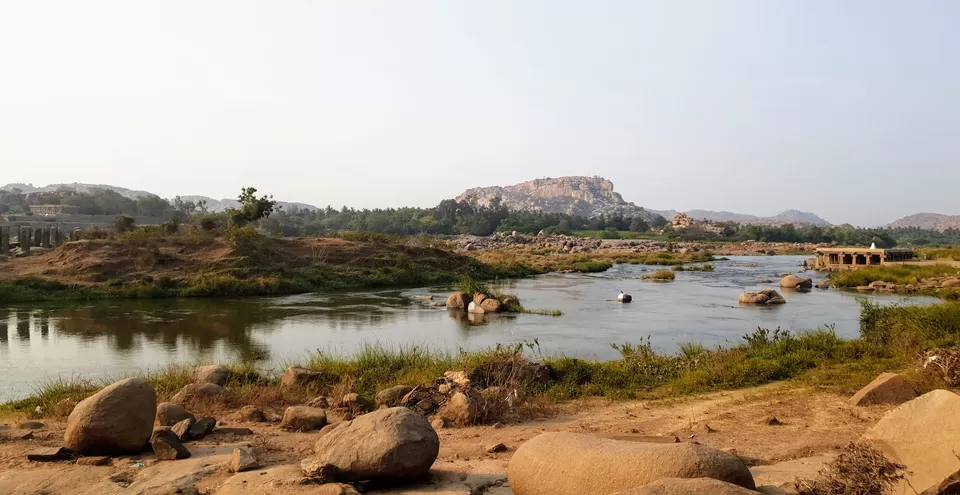 Don't miss out on the experience of bamboo boats in the perennial river eclipsing the amazing landscape.
As you will walk towards the Vijaya Vitthala Temple, you encounter the entranced remains.
The significance of religious and spiritual belief of the people.
Even the unnamed locations will depict a story of its own.
One of the most remarkable temple in Hampi known for its architectural beauty and carvings on the wall.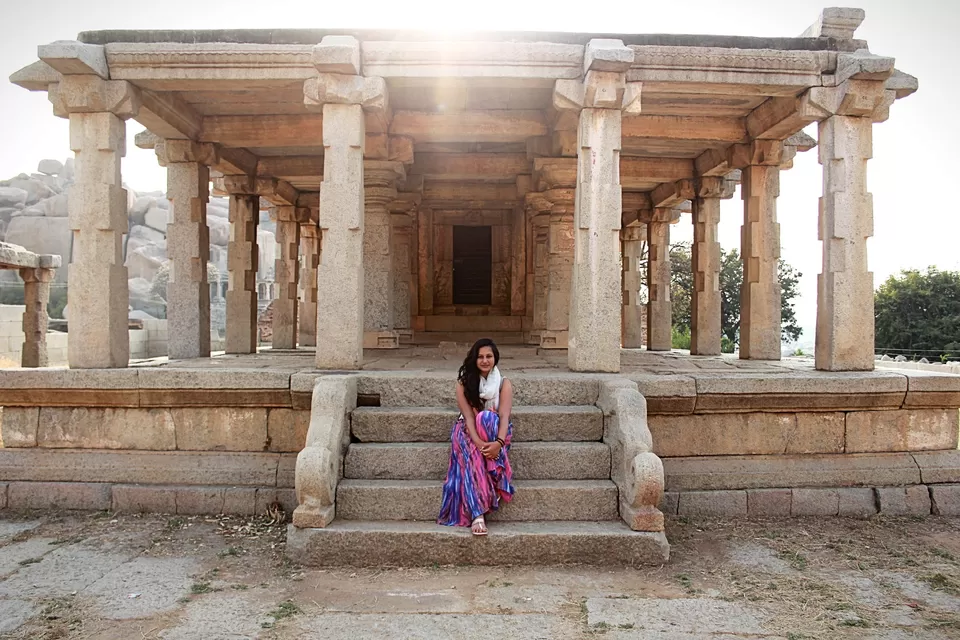 Meanwhile, an ode to the Journey which says it all.
The temple is among the lesser known shrines in Hampi, an interesting place for travellers to take a dip in the various aspects of architecture that rests in Vijayanagara.
This ancient monument is known for its exceptional architecture and unmatched craftsmanship. One of the most iconic structure in the city.
The Karnataka tourism icon "The stone chariot" dedicated to Garuda which is situated in the middle of Vijaya Vitthala Temple is the jewel of Hampi.
The time has come to spot the opposite side of Hampi by intersection the river in the middle of and falling into the lap of paddy fields.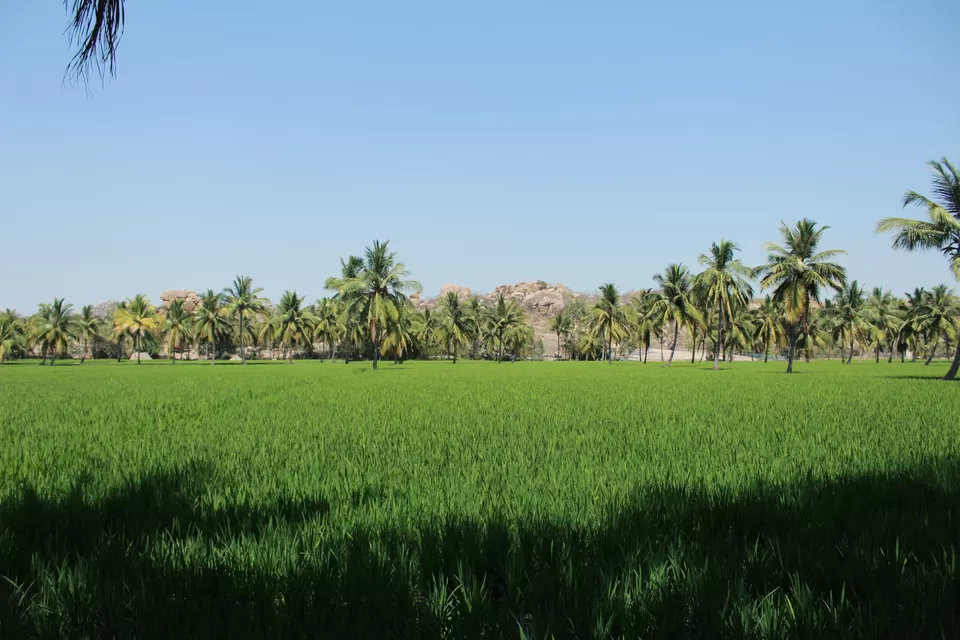 The hill is believed to be the birth place of Lord Hanuman which is located about 5km from Hampi and surrounded by plantain and paddy fields. There are more than 550 steps to reach the peak of the hill.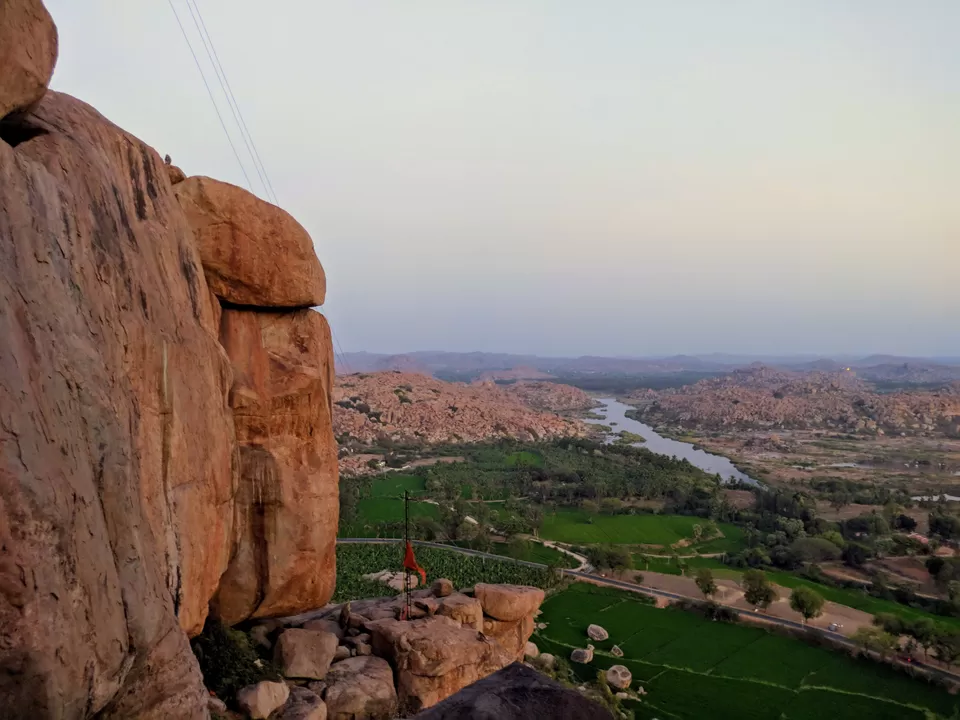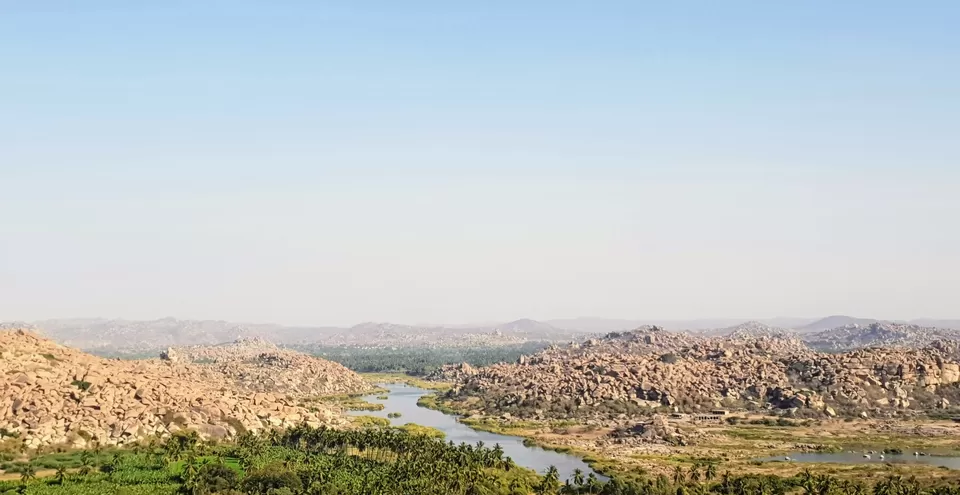 Ending the Day at the apex of the mountain, where everything zeroed down nothing but peace.
P.S.- Always take a guide while you visit any historical monument, it will give you more details.