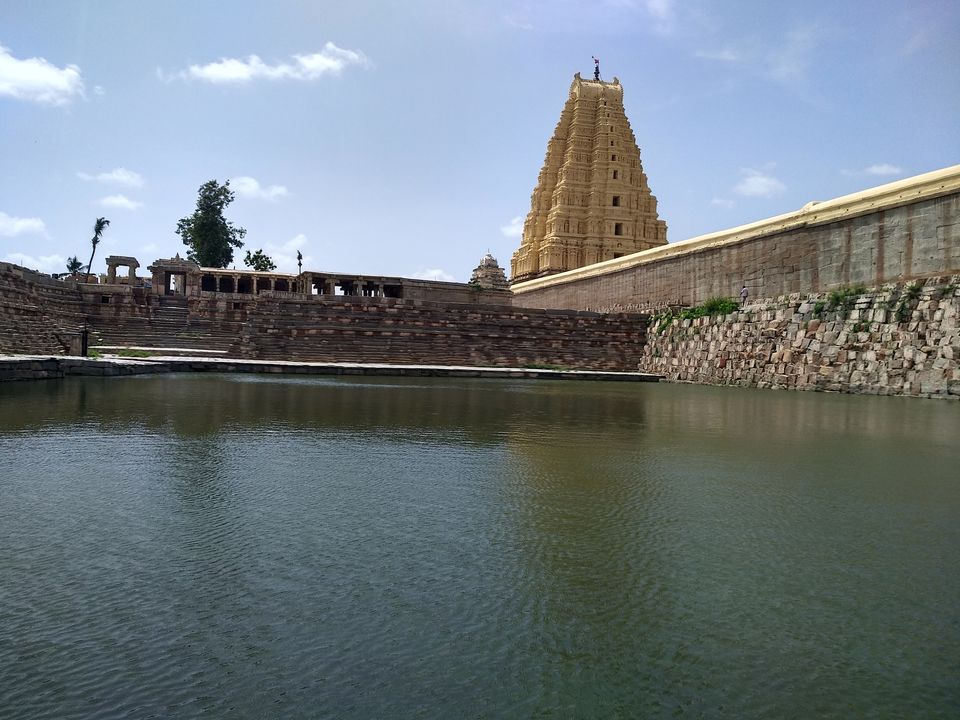 Hampi is a place i have been reading about for so many months and finally got an oppurtunity to explore.Being an ardent history loving person,exploring this place and knowing certain facts were mindblowing. Lets dive in to exploring Hampi its culture,history and ofcourse food.Hampi is a very very samll village which is calm,less exposed and beautiful.
DAY 2:
We got up early in the morning and started to hike the famous matanga hill to catch a glimpse of the beautiful sunrise and the scenic view of Hampi.For first timers like me,it was tough to hike as the steps were not even and straight.Please wear tough shoes while climbing the hill.its just a 15 min walk towards the top of the hill and then u get a wholesome view of Hampi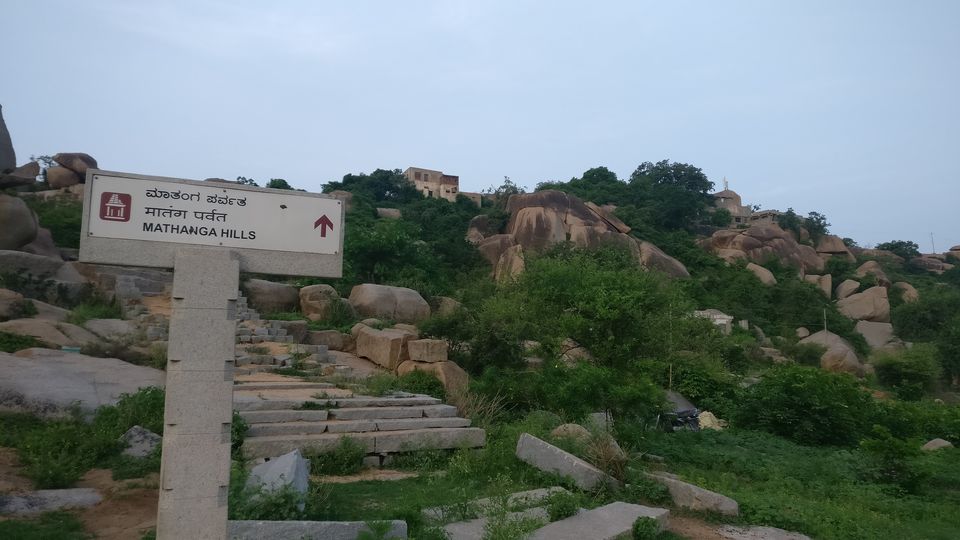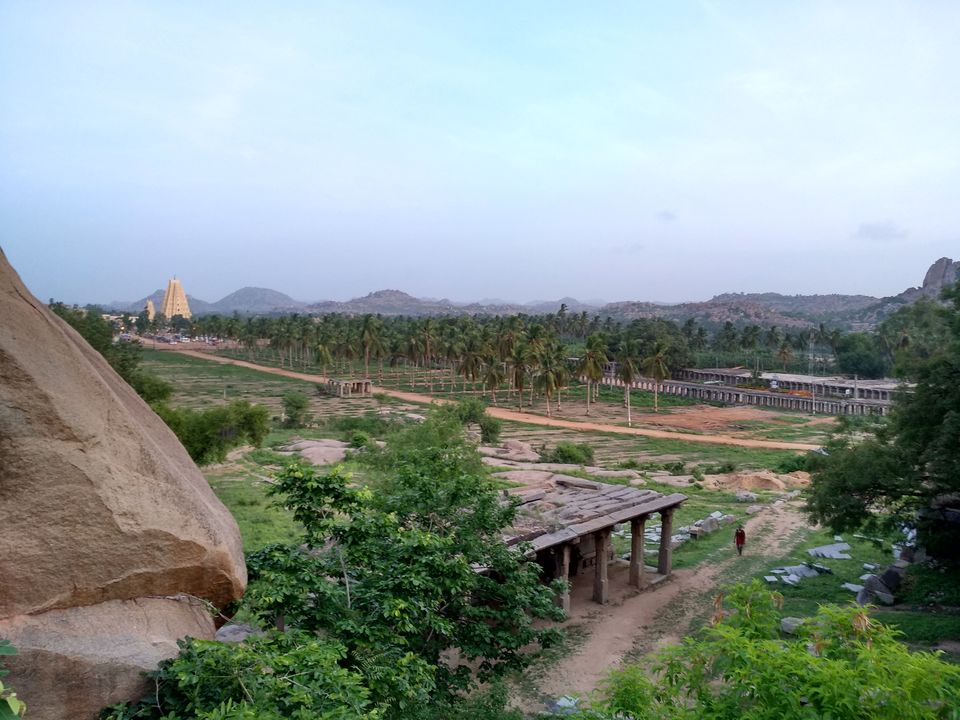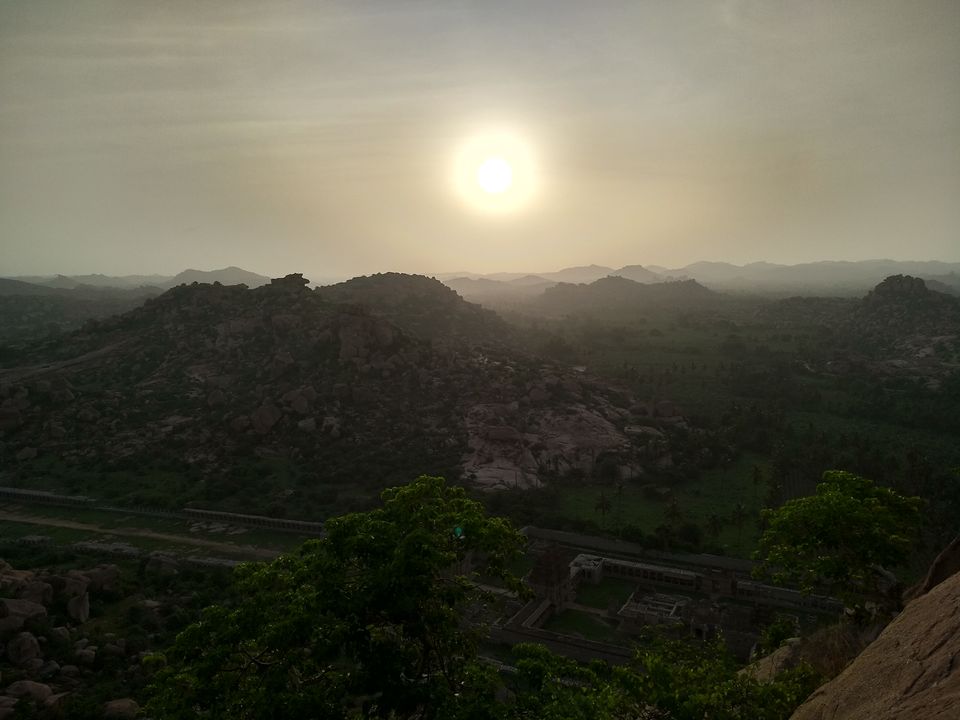 we were back from matanga hills and went to our room and refreshed ourshelves and had our breakfast in the famous MANGO TREE restaurant in that beautiful chilled out Goan like setting and started off to explore the temple side of Hampi.First on the list was the majestic Virupaksha Temple.Virupaksha temple is a place of worship.Most stunning history and architecture got us curious about this temple..
Next stop was the Hemakuta Hill-Set of temples which were majorly ruins of various temples established by various people.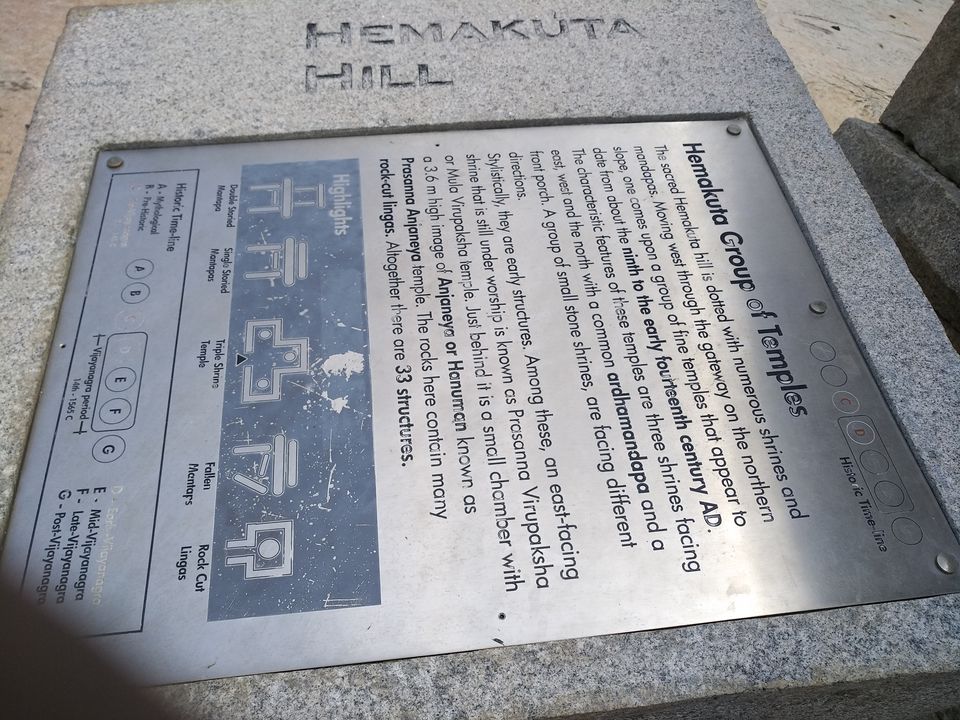 Next place was my most fav Sasivekalu ganesha which was such an marvellous example of sculpting.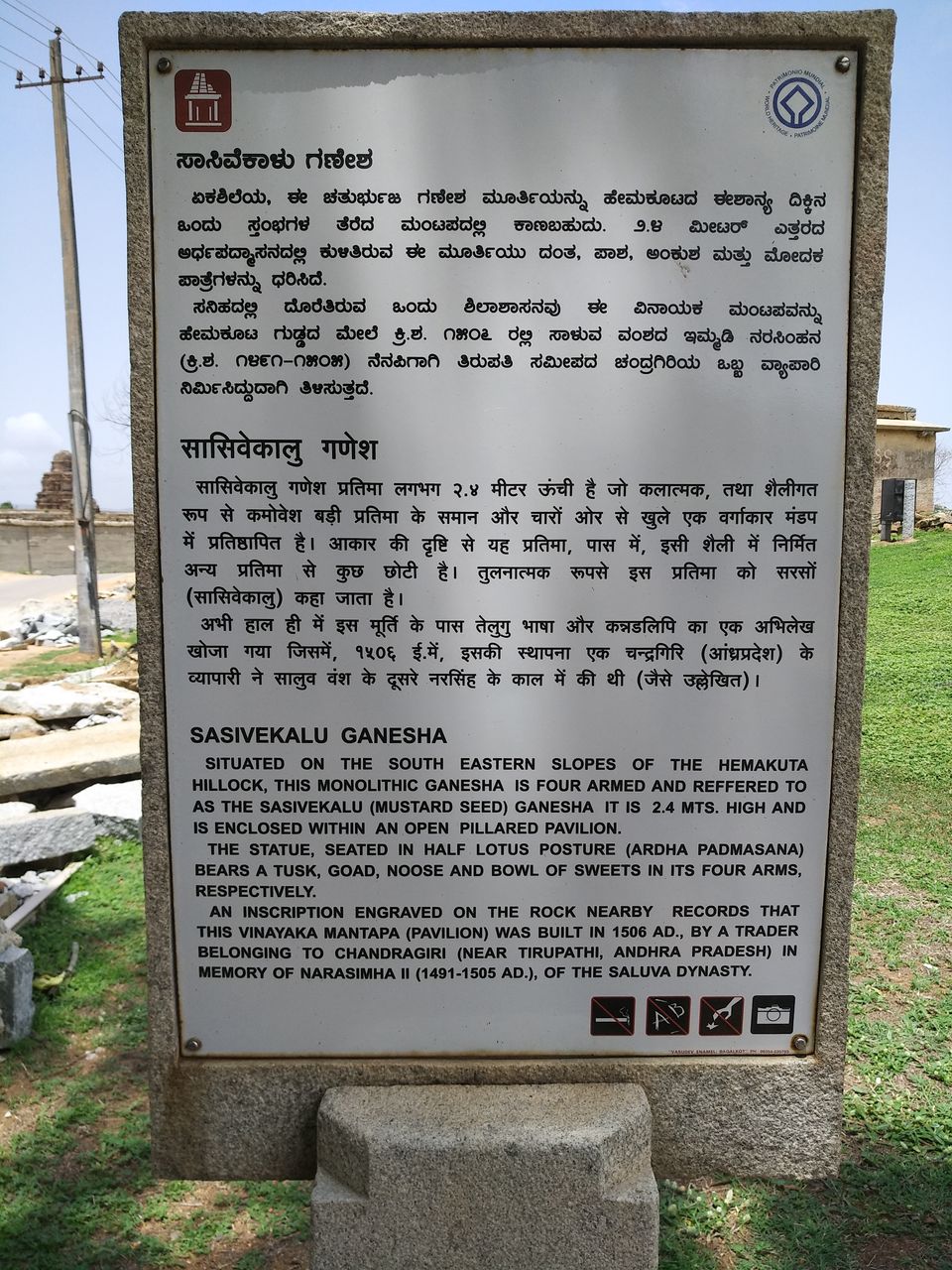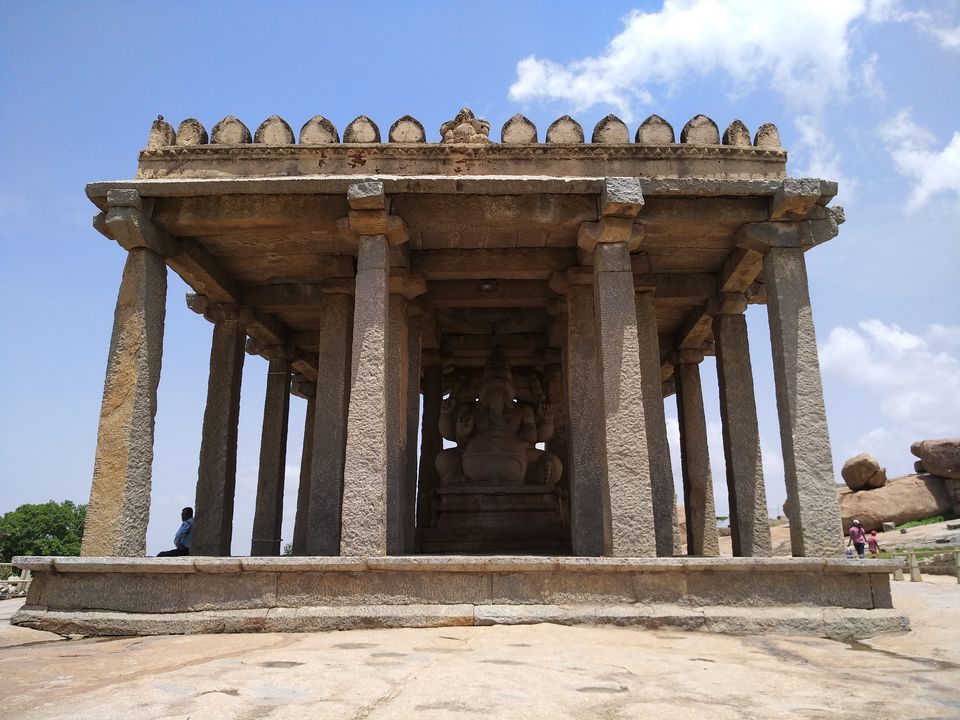 All these places are so closely knit and are very nearer to each other.Once u start climbing the curvy roads,these monuments come one after other.next one is Krishna Bazaar,Pushkarani and a stunning Krishna temple which is located opposite to pushkarani.Few pictures below.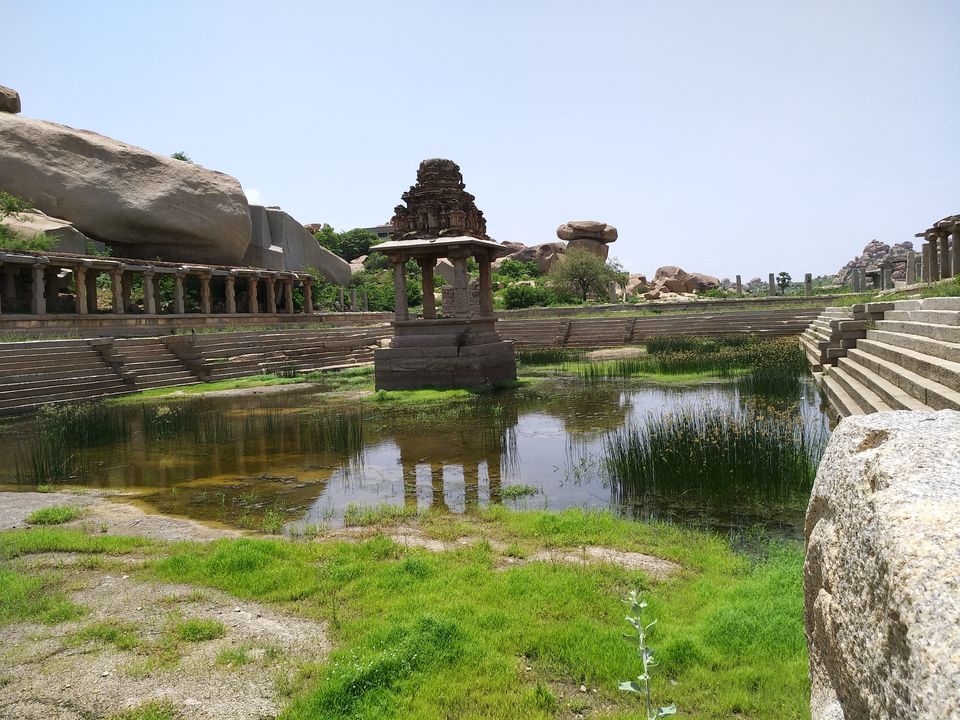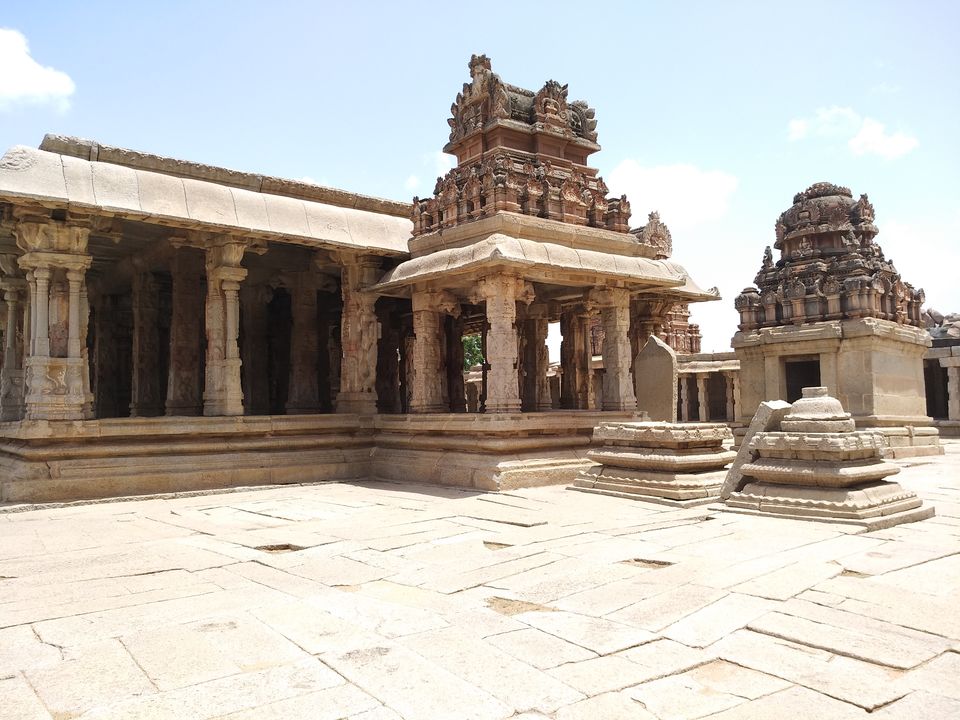 Next was the gigantic Lakshmi Narasimha sculpture which was around 6.7 m High.It was one of the best carving i have seen in Hampi.Next was a tall Badavaling which is roughly 3 m high with a layer of Water bed.Both Sculptures are Monolithic carvings.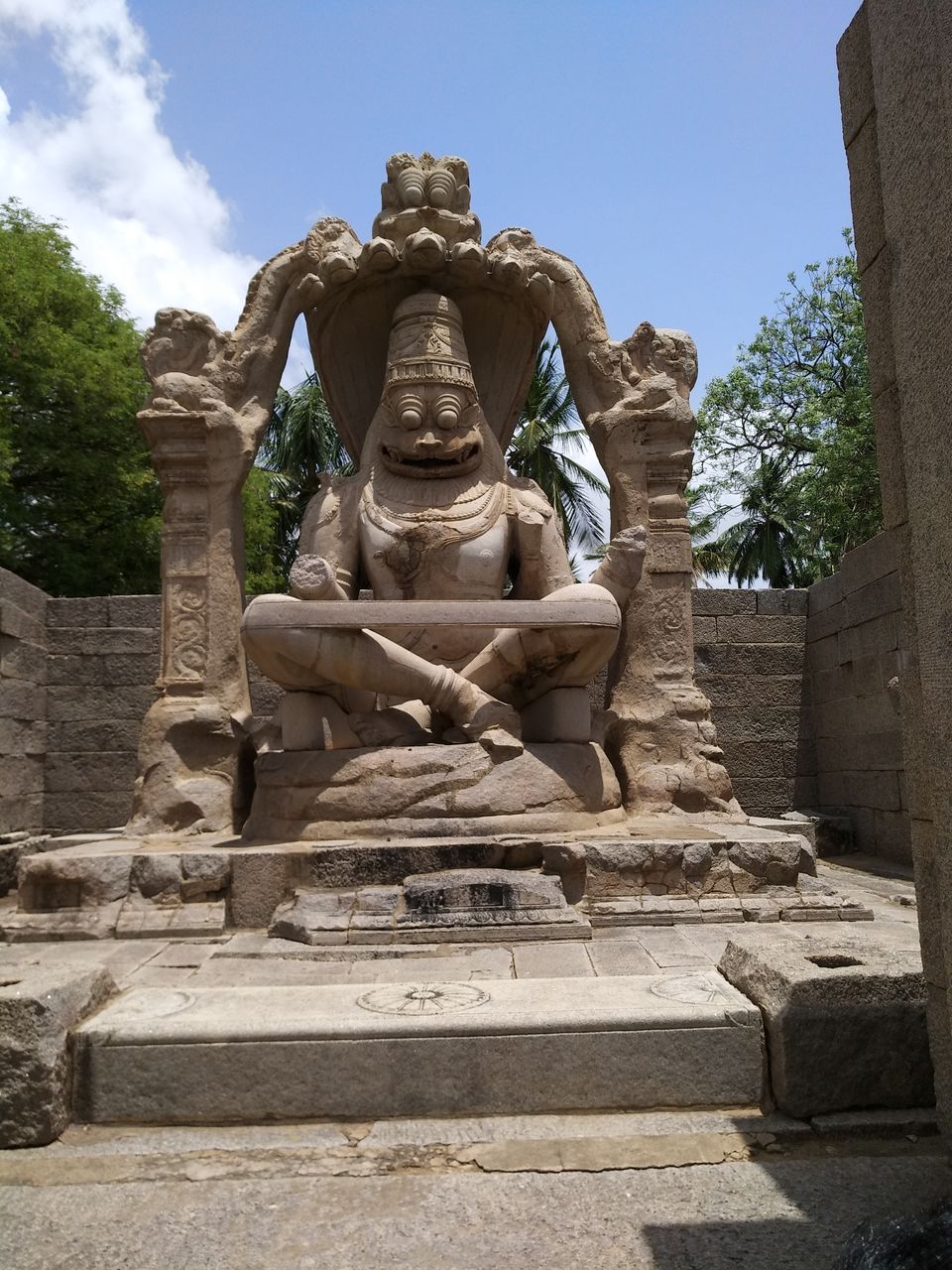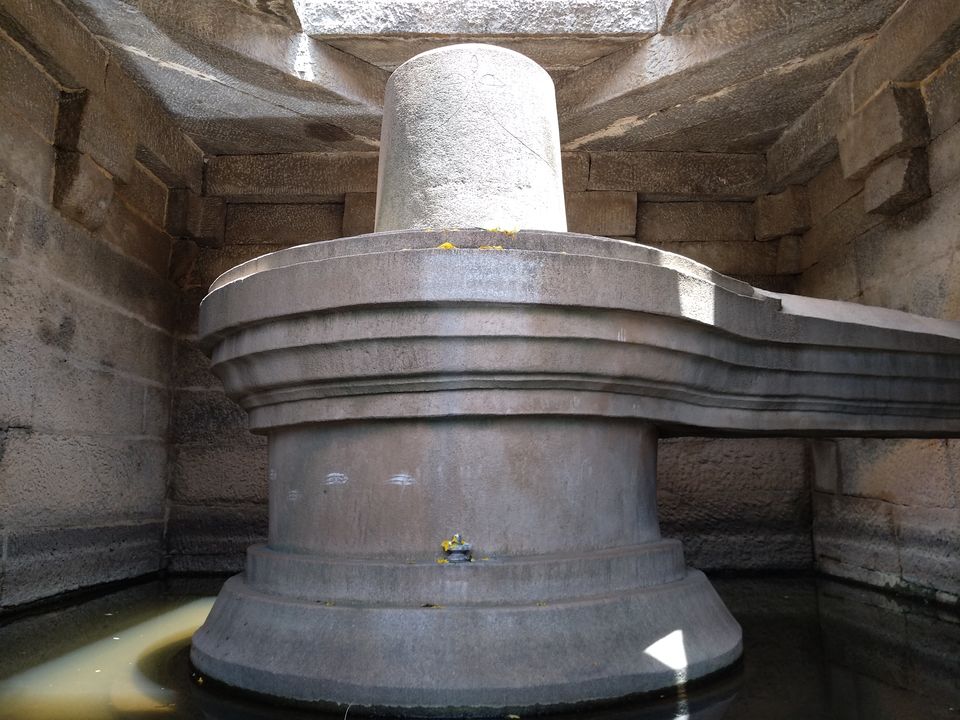 Next set of monuments are few Kms away from the above places,So we hired a auto to the remaining places for 400 Rs for 5 people.We took a short break had loads of coconut water,snacks,buttermilk and was ready for the next amazing Underground Shiva Temple which we had a glimpse of it in the Malayalam Movie "AANANDHAM"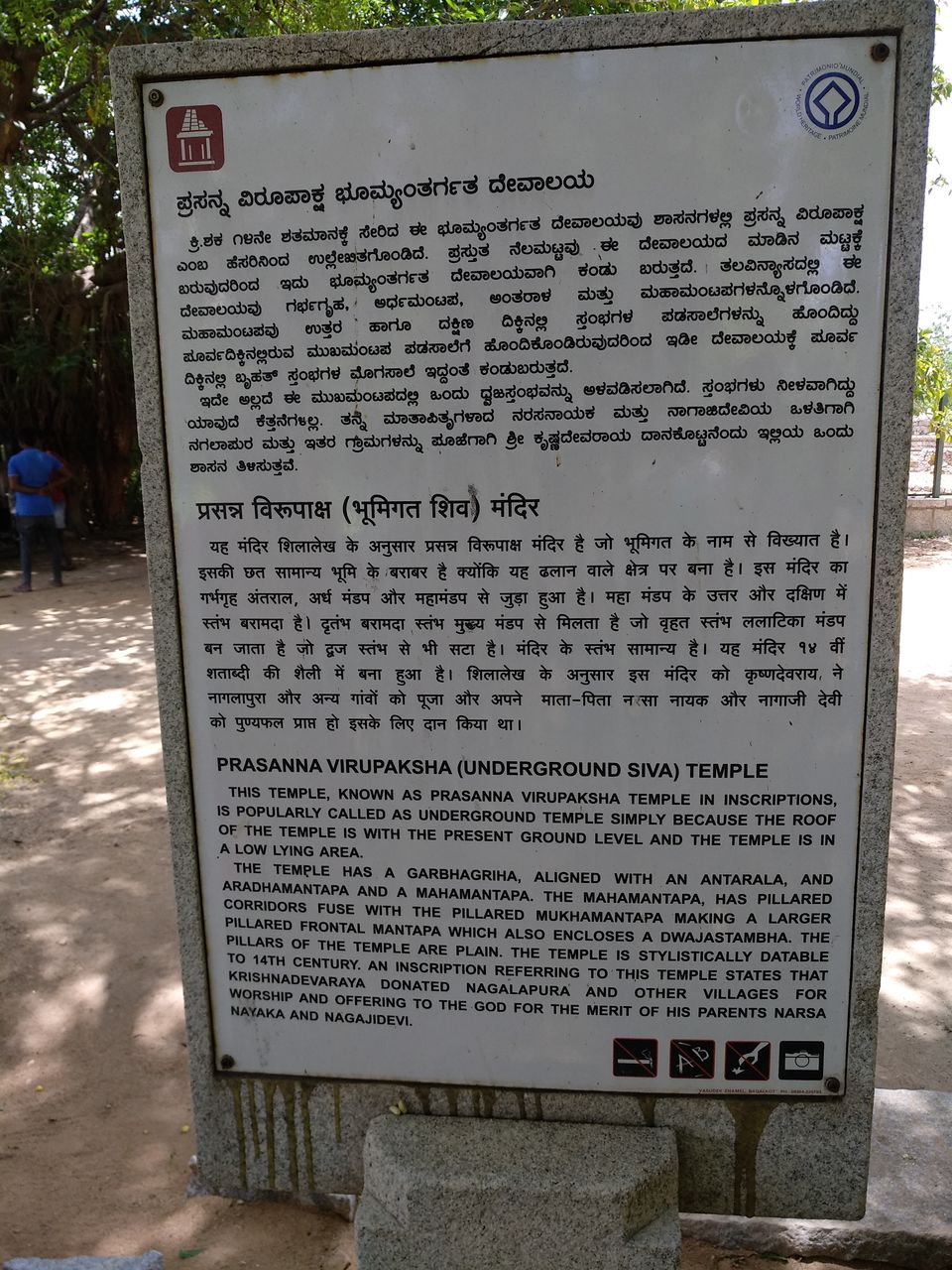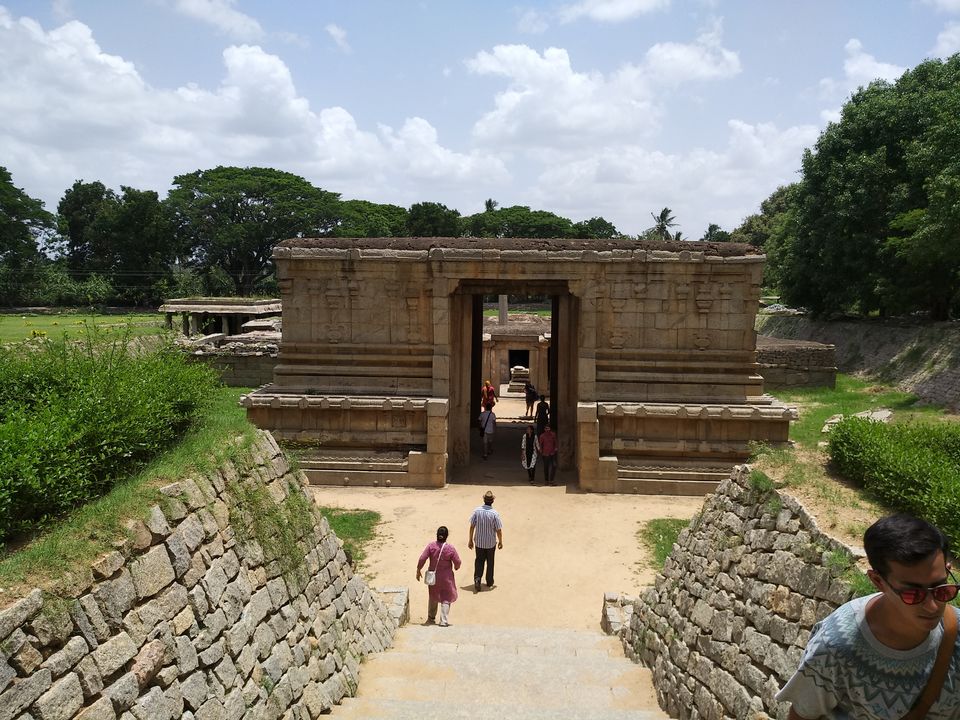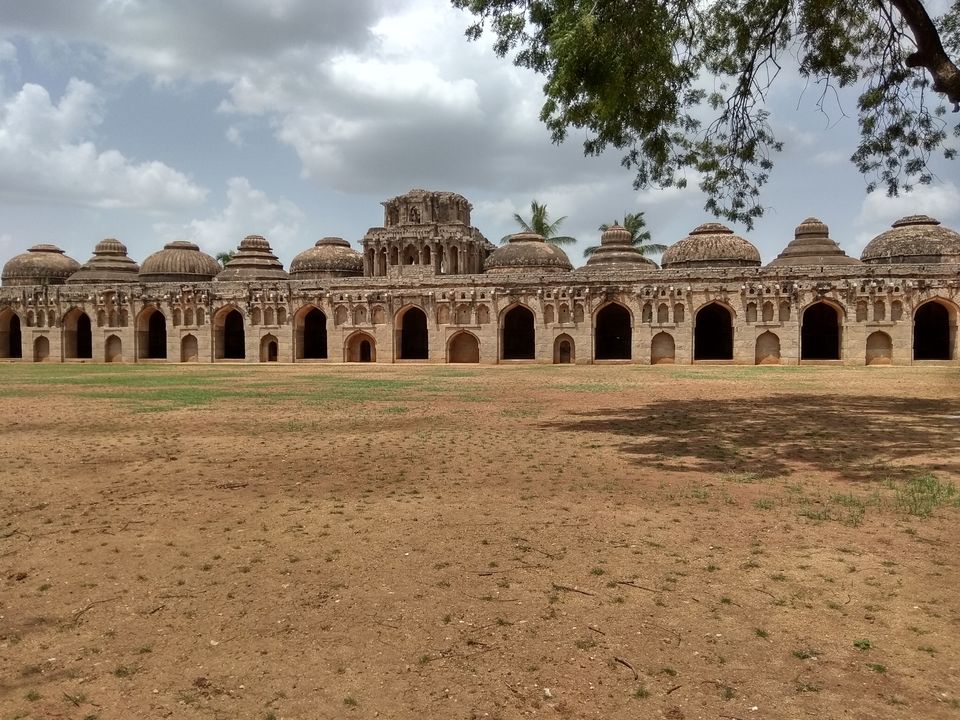 There were many monuments like Hazara rama temple,Royal enclosure,Stepped pushkarani,Lotus Mahal etc..I dont have proper photos of all them.Do give some time and read the history behind ever monuments.The history and intricate architecture behind each and every monument is fascinating and marvellous.
The full day we were roaming around and wrapped it up by visiting the most famous vijaya vittala temple..No doubt,that its advertised as the monument of hampi,the breathtaking architecture,the intricate carving were all that woow !! the icing on the cake was definitely the world famous chariot which was mindblowing to the core..
We quickly went to our rooms and checked out and bid good bye to the temple side of Hampi and got in the boats to reach the other side of hampi,which supposedly people call the HIPPIE WORLD OF HAMPI..