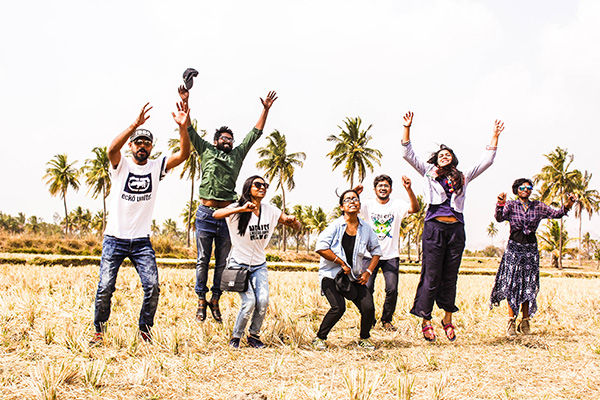 DAY 2

We left in bus for Hospet in the morning from Gadag. We reached at around 9 am and in the bus terminal we were contemplating whether to take an auto or a taxi as we were a huge group of 8 people. That's when I called 'Om Shanti Dham' – the place we were staying and he told us to take a big auto, which would accommodate all of us. Not once did we regret our auto ride even though we might have looked jam packed, all of us loved the ride which was filled with greenery, farms, rivers, and rocks! When we were about to reach, we just had a small pit stop and started our day with a mini fun photo session! Soon after, we reached Om Shanti Dham, which is very near to Anjana Parvat.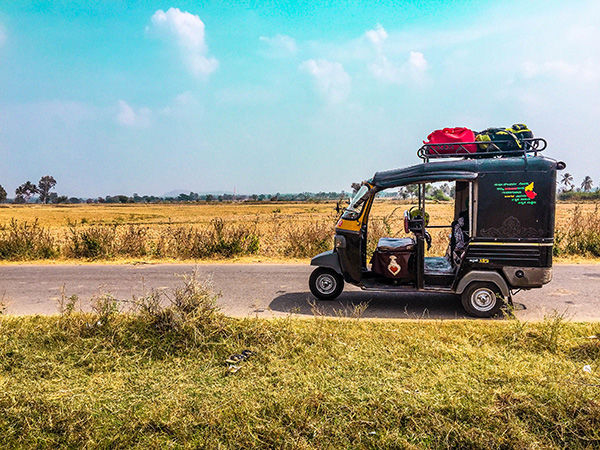 This was my second visit to the Historical Hampi, the first visit was during monsoons and it was a wonderful sight. This time we wanted to go chillax, since we were completely exhausted from the previous day at Badami & Aihole.
We decided to rest a bit in our hippy home stay. We freshened up and decided to have our brunch - a sumptuous meal of both Indian and European dishes. The food was relishing and delicious; I remember the Alu Paratha, French Toast, Paneer Butter Masala, Rotis, Fries and some Lemonade.
Absorbing the serenity, which took us to a beautiful daze, gazing at the rock filled river right across the cottages. The humming of the birds and bees, we played some music, had some beer and just lazed around living in the moment. There we actually got to know each other, as there was no connectivity/network to the worldly social media, which was a boon in disguise.
Let me tell you one thing about this beautiful place, It is a home to most of the foreigners, with a nominal fee if you don't want rooms. For a single room per night its around Rs1500. The best part about the place is Max, the friendliest Golden Retriever I have ever seen and his owner who is damn chilled out. There are many hippie places to stay, but this one was one of the best spacious and with a river front; which was a boon.
Then in the evening we decided to explore the other side of Hampi, i.e., Virupapura; the place where we stayed near the river. I had heard that there are amazing flea markets and cafes plus there were a nearby area with a small trek where musicians from all over come and jam over. We headed out in the cool evening breeze and just roamed around the area. It was sure a relaxing day.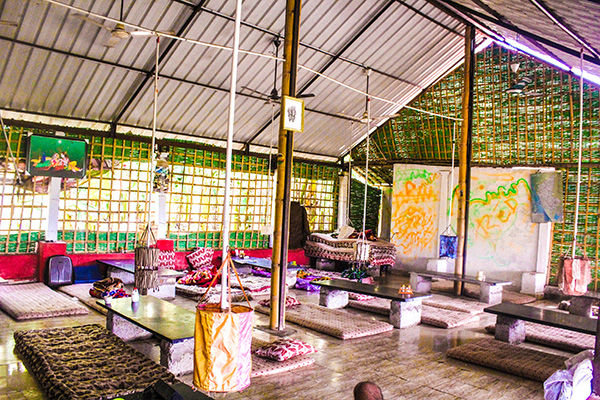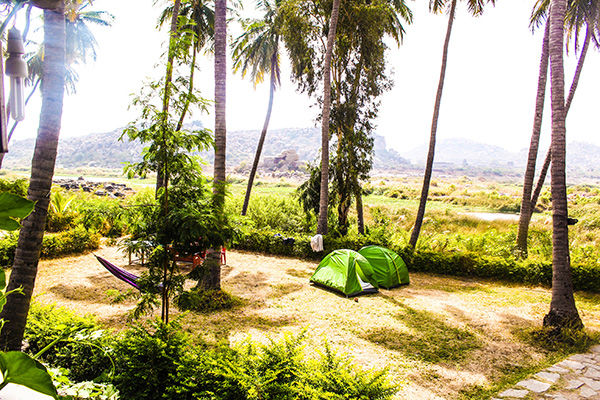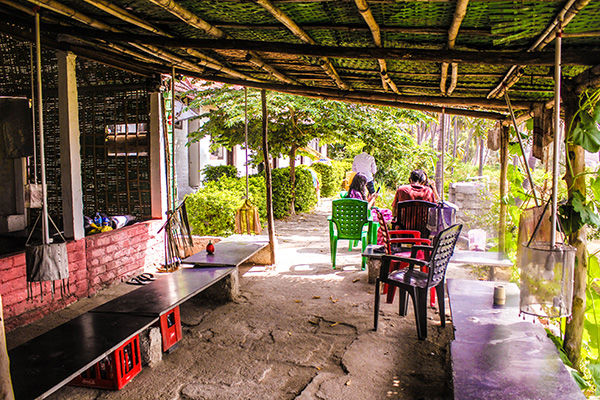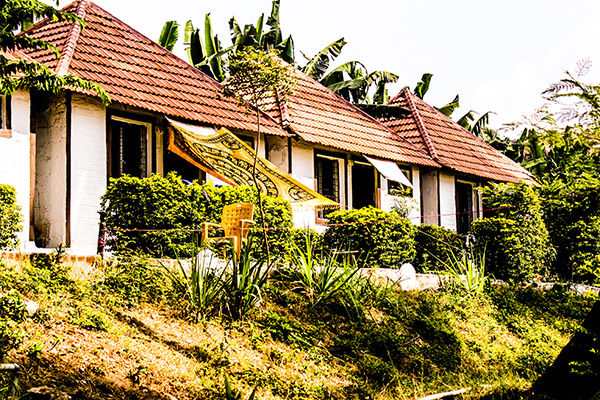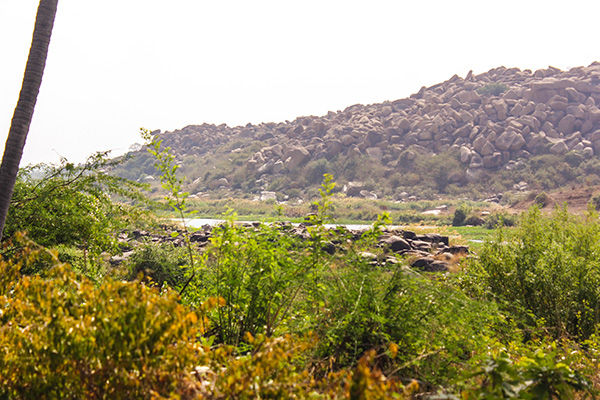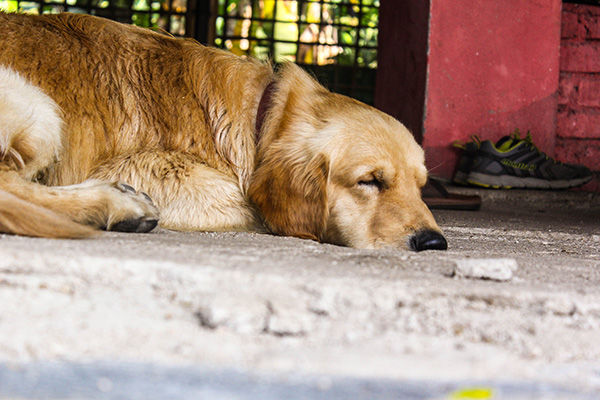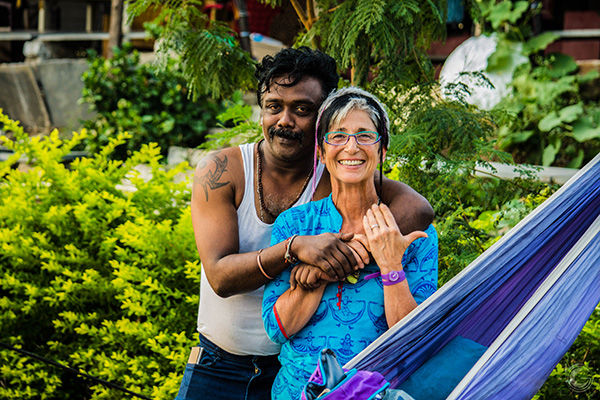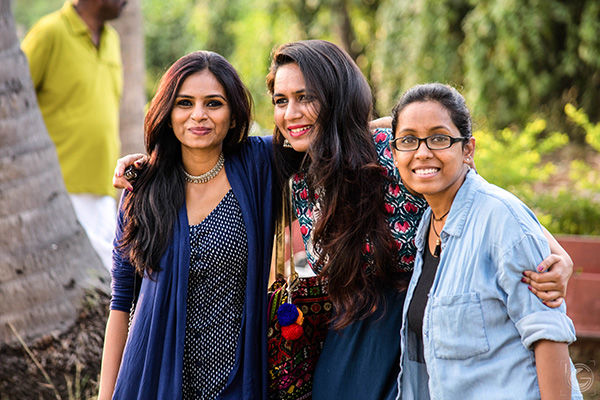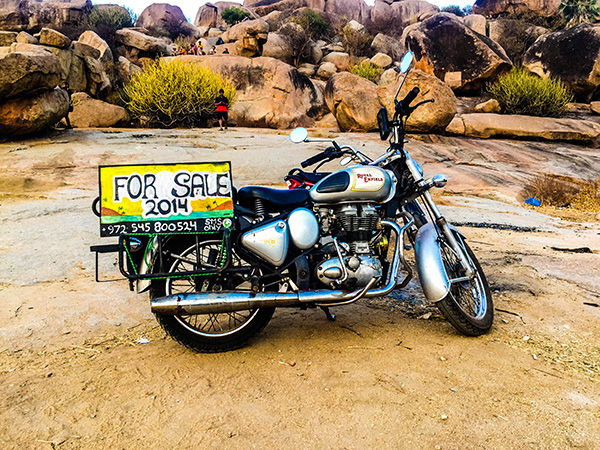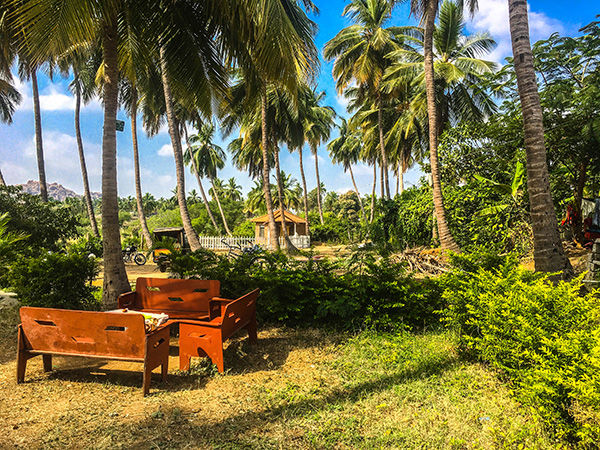 DAY 3
Refreshed, we left for our sight seeing at around 9am, and one advice for all you people who hate getting tanned. Do not venture out during summers in Hampi - you will get burned. May be head over there during July – December, the best times.
So, we started of looking at the Krishna Devaraya Bazar where gold, diamonds and other precious stones used to be sold in the market place like vegetables. Then, we saw the Vittala Temple, Virupaksha Temple, The Stone Chariot, Bathing Complexes, Hazara Rama Temple and more. You must be wondering how I have not written in detail about these place, that's coz Hampi is a popular place and you will get all the information you need on the Internet.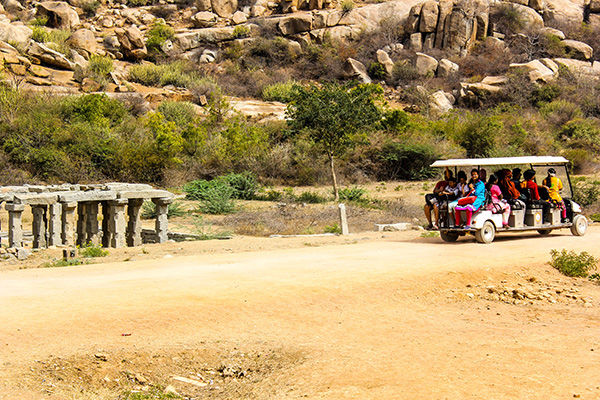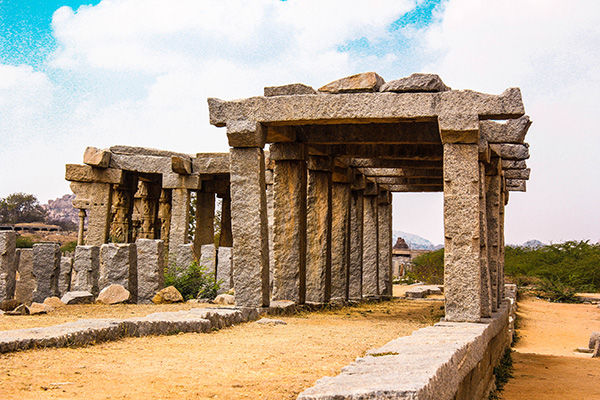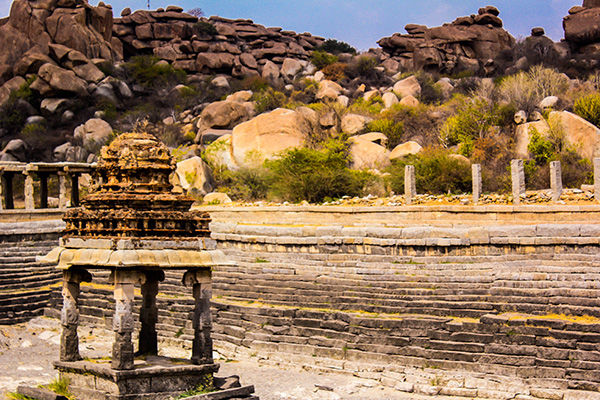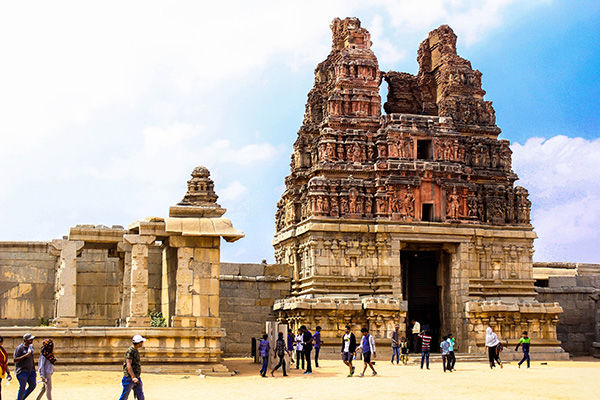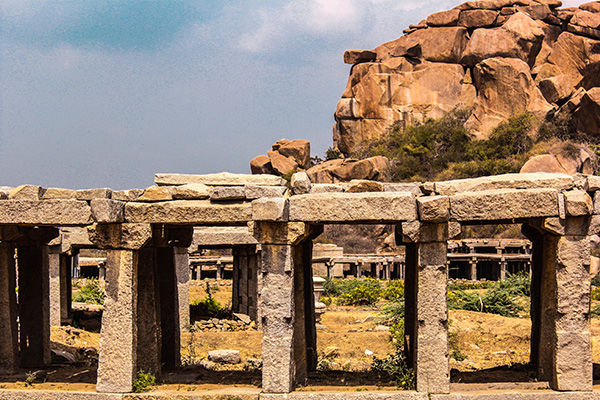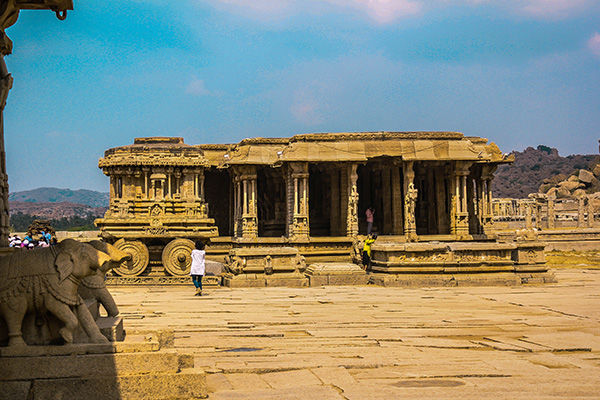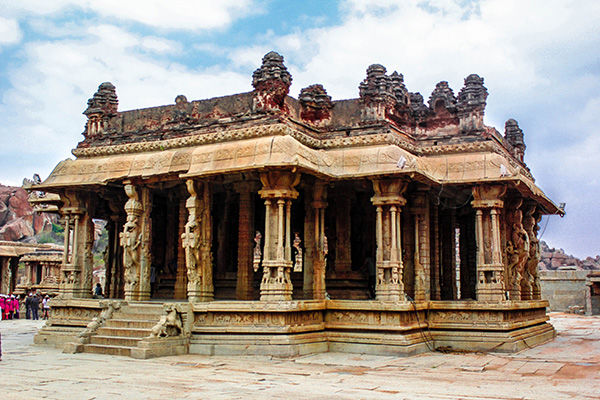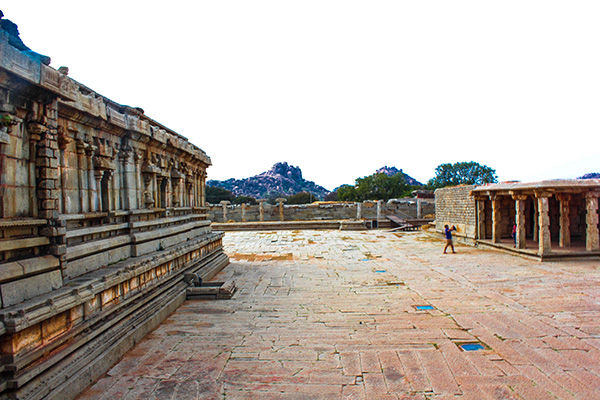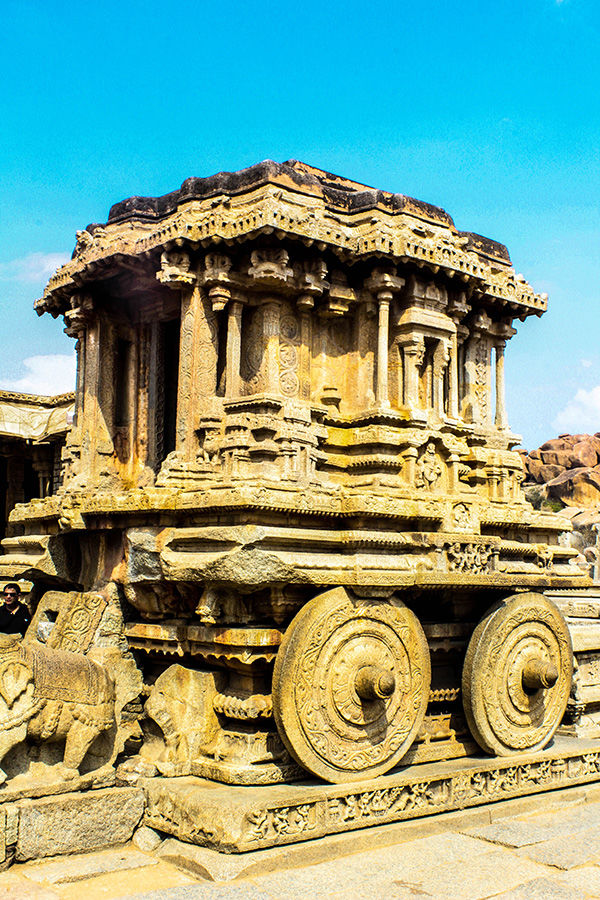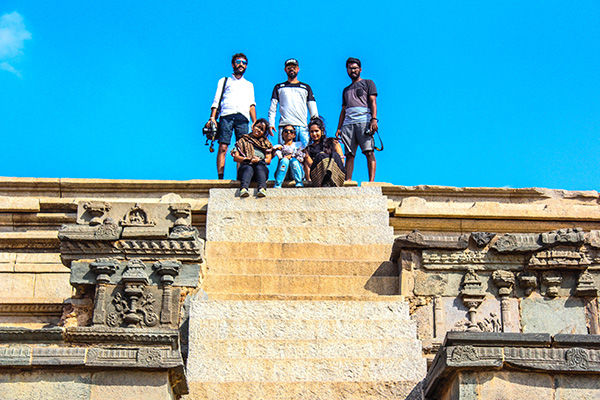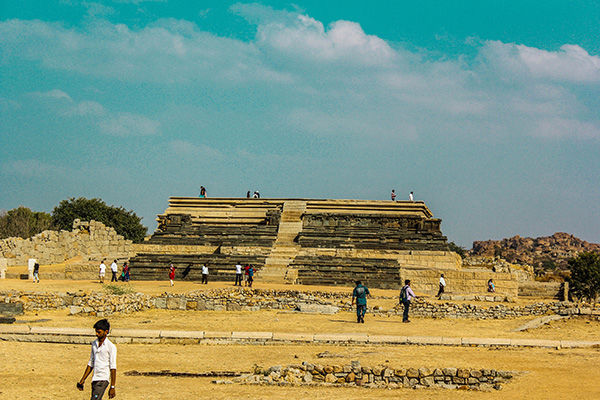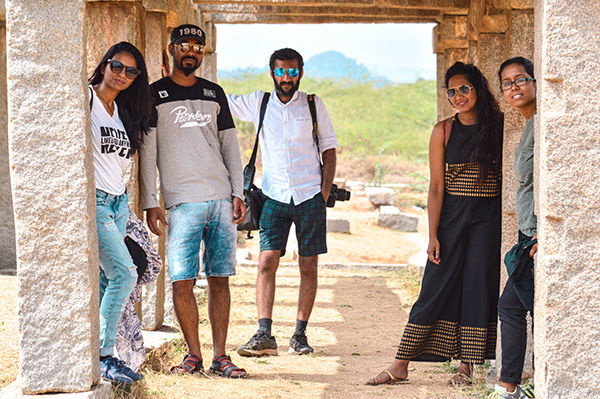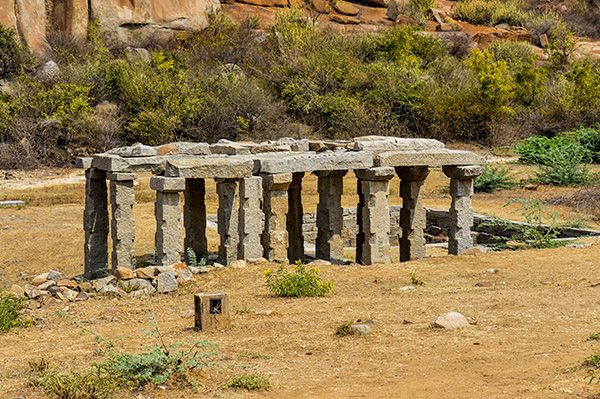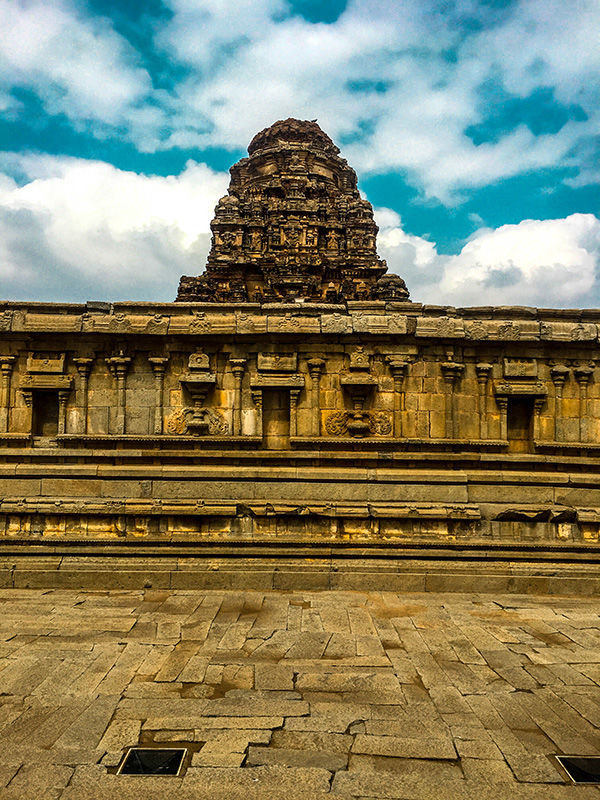 Everyone who goes to Hampi for the 1st time always goes sight seeing. Then those are the ones who keep returning to this magical land again and again due to its serenity, beauty and the marvelous experience that it holds.
This blog on Hampi is not an informative guide as the previous one, because I decided to show the other face of Hampi where people come to relax!
Hope you guys liked it, do comment and give me feedback.
Check out the original Blog post on http://www.aishwaryaiyengar.com/
CONTACT – SHANTI DHAM#8762279982
https://www.facebook.com/ShanthiDhamaHampi/