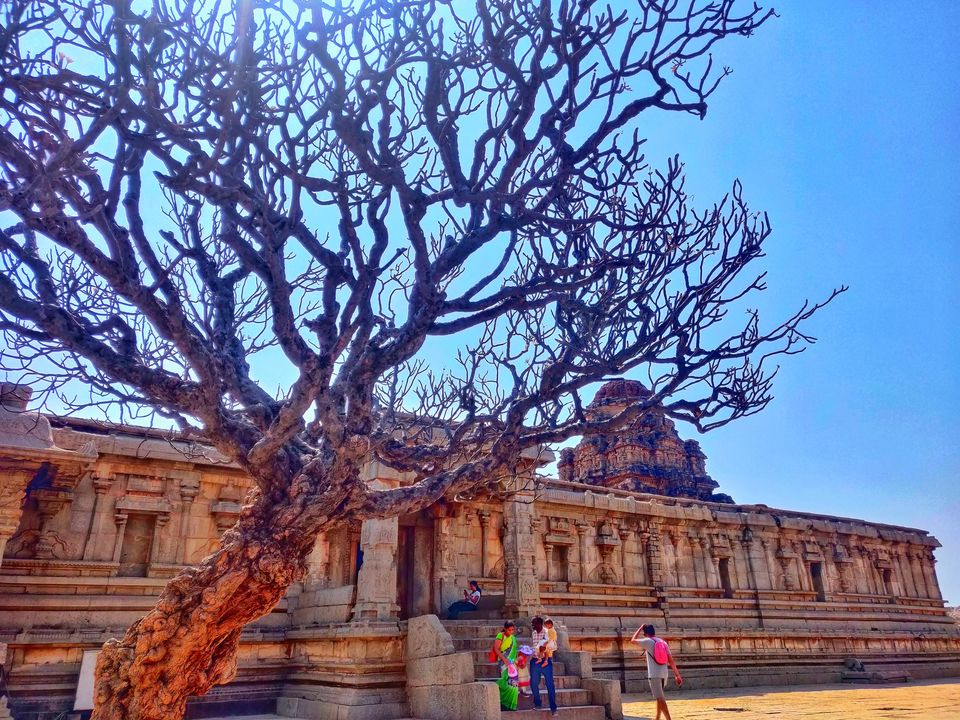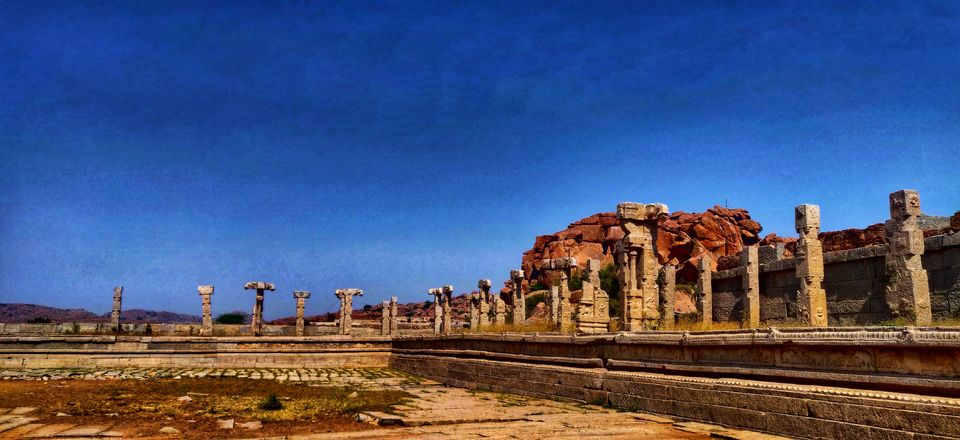 As soon as I reached this city, I ran out of words to describe its silhouetted monuments as they stand vigil over time. I must warn you that you're going to be spellbound by the richness in art and architecture.
How to Reach ?
The best way to reach Hampi is by overnight bus or train from Mysore, Bangalore, Pune or Mumbai. If you're travelling to Hampi with public transport you will be dropped in Hospet and will need to take an auto rickshaw or bus for the final 20kms to Hampi town. Auto costs you something around 150-200 INR depending upon you capability to bargain !
Pro Tip: Try to reach Hospet after 5 - 6 am as before I reached Hospet around 4 am in morning and it was a different hell adrenaline experience. I hired an auto till my hostel because no other transport was available during that hour of the day and I would suggest you to reach this place at around 6-7 am as then you can easily get a ferry ride to even reach Hippie side.
Where To Stay ?
River Tungabhadra divides Hampi into two parts - Temple side and Hippie Island. Temple side or Local town offers you to stay in comfortable home-stays nearby all the famous temples and monuments. Hippie Island contrary is a tourist hangout filled with hostels, cafes and dreadlocks. (Providing a vibe of small Goa).
I by chance happened to choose a place perfect for seeking peace and tranquility. Jungle Tree is located at Ranapur village close to the Hippie Island and the best part of this hostel is that it offers beautiful sight of paddy fields. The room costs somewhere near 900-1000 INR. The host, Sagar is one kind of a person and he himself assured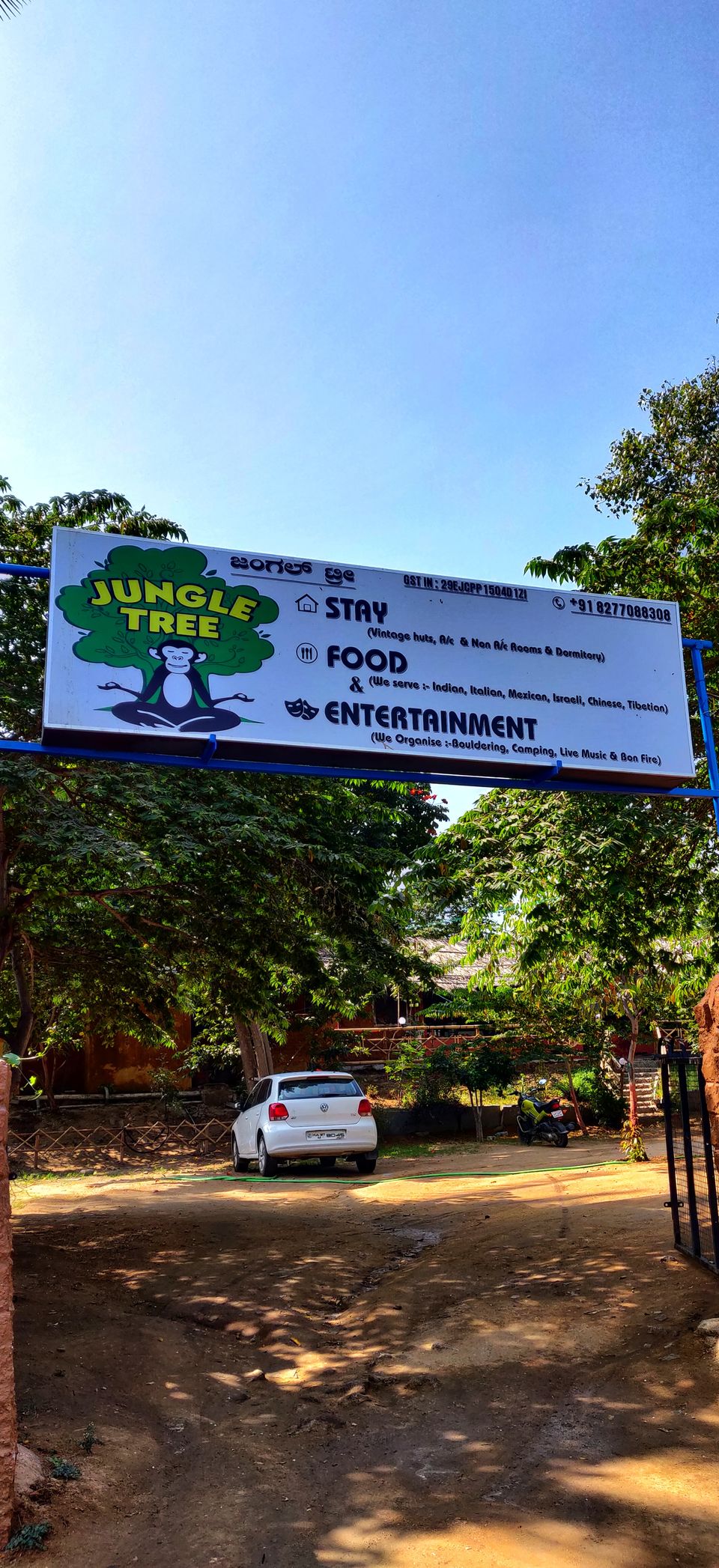 After relaxing and chilling in Jungle Tree for half of the day, we decided to take a nearby to explore the famous market at Hippie Island and to witness the famous sunset at Anjeyanadri Hill.
Hippie Island not only offer ample amount of hostels or cafes but it is a heavenly place for the shopaholic people. It offers a different range of handicrafts, stone artifacts, leather crafts, musical instruments and what not !!!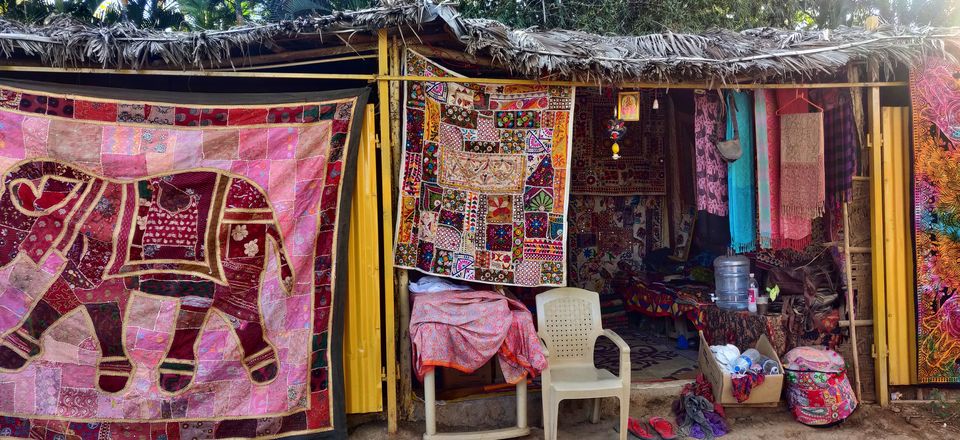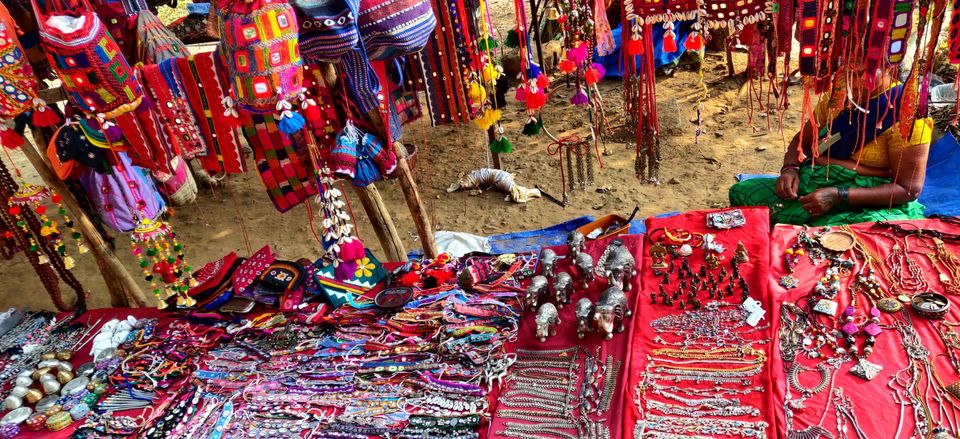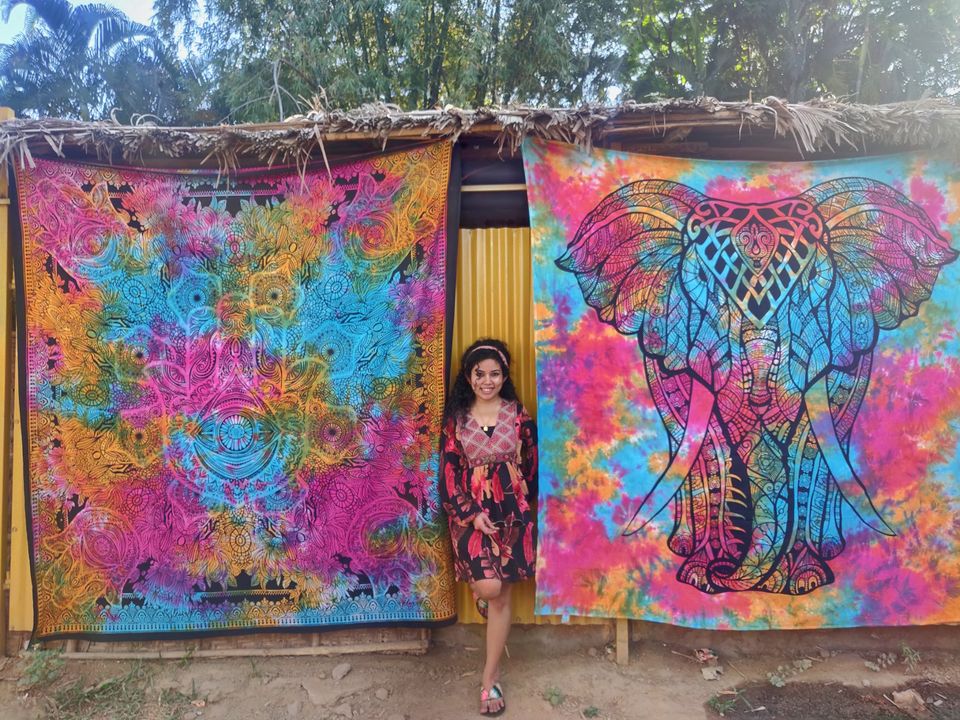 Monkey Temple:
Monkey Temple also knows as Anjani Parvat is the birthplace of Lord Hanuman. Located at the distance of 5kms from the historical site of Hampi, the hill has a unique charm and the natural beauty of the surroundings that makes this place so peculiar. It takes 575 steps to reach to the top of the hill but the view from the top is worthy enough of the whole climb. The amazing and amusing thing about this Parvat is that each and every stair has "Jai Shree Raam" written on it, truly a place related to Hanuman Ji !!
This place is widely famous for it's mesmerizing sunset. Climb the mountain and you can experience one of the best sunset of your life.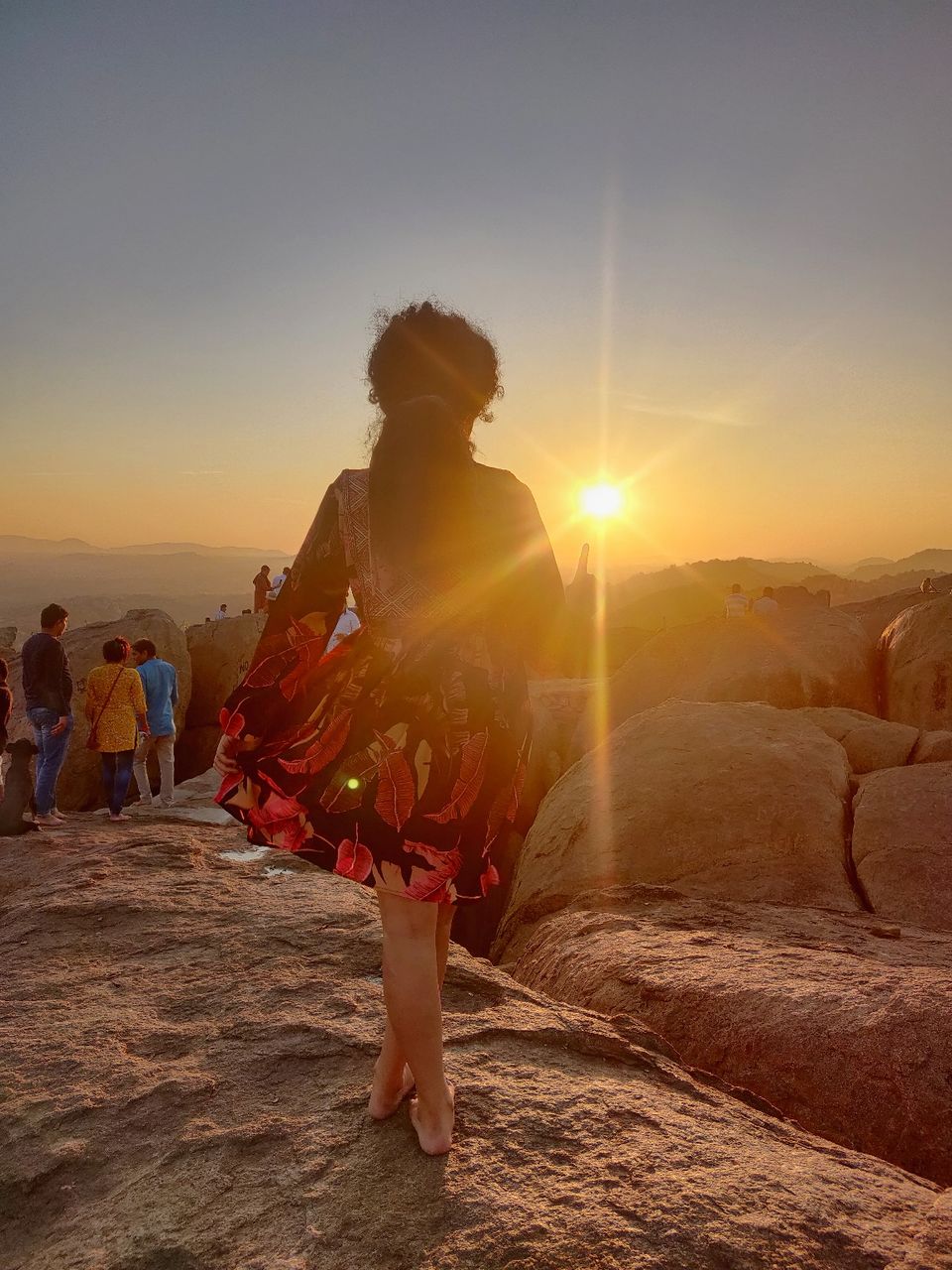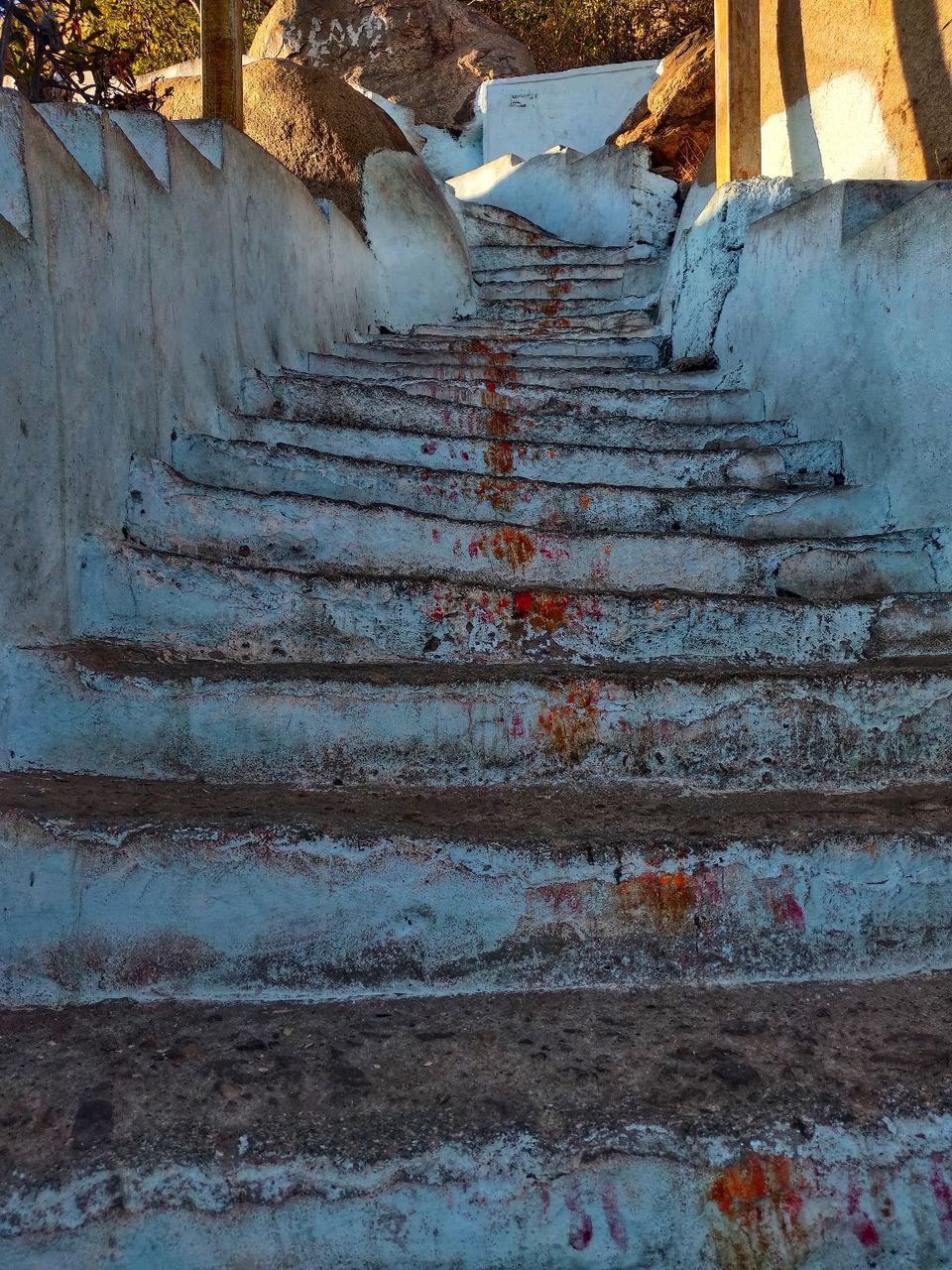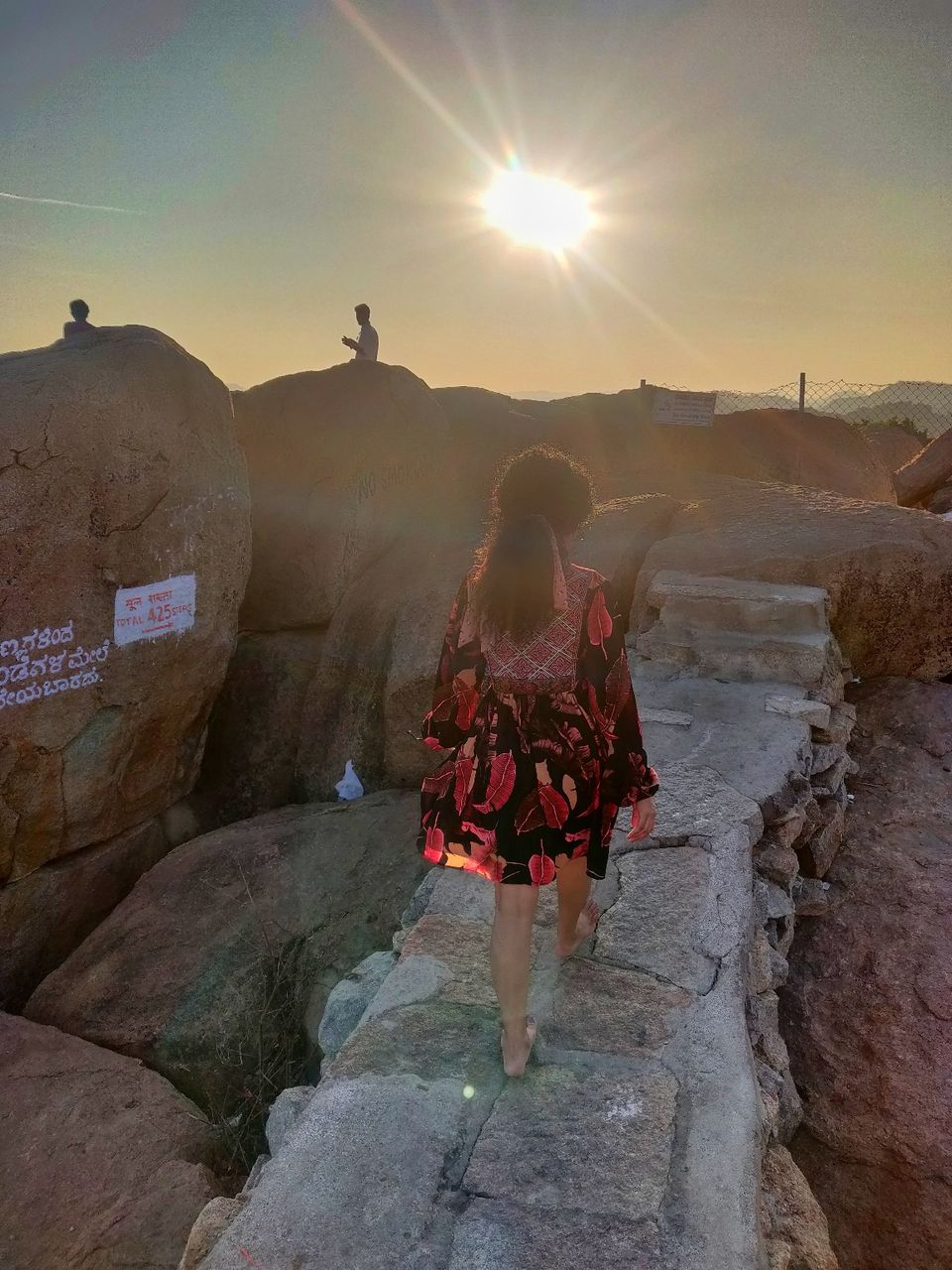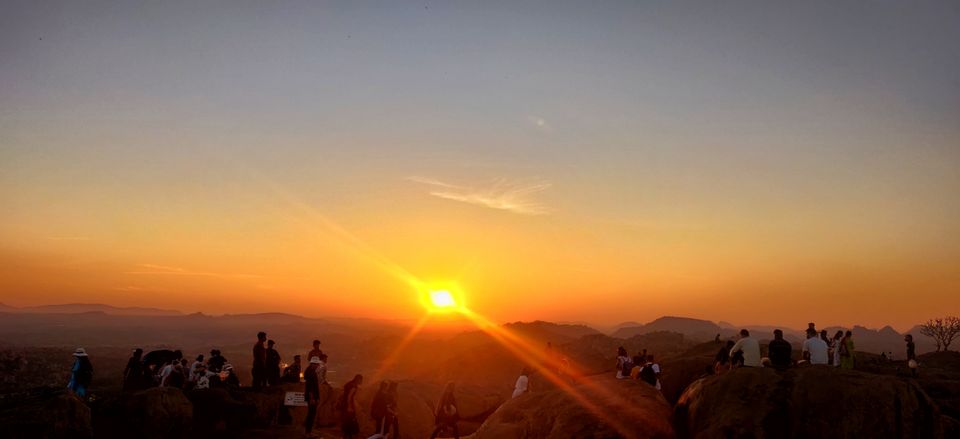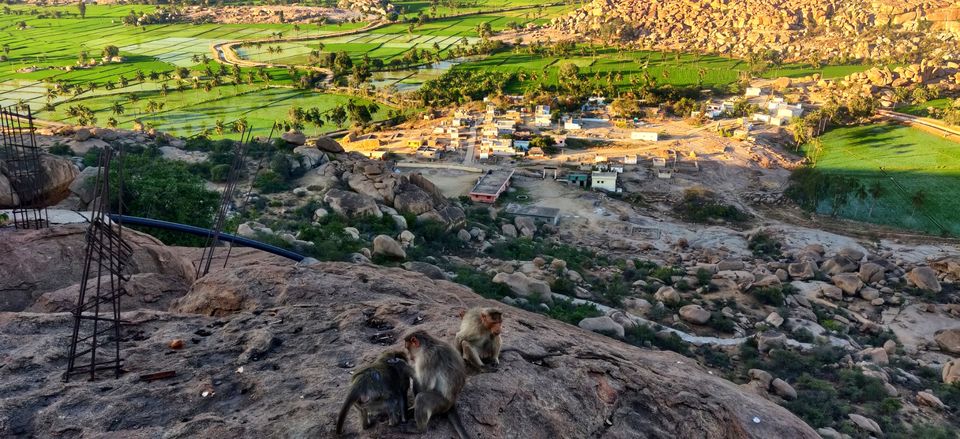 We started our day second little early and decided to cover most of the places in Temple Side of this city.
Vijay Vitthala Temple:
This predominant monument of Hampi is a major attraction of the ruined town and is a must-see for visitors and tourists. The monument opens from 8.30 in the morning to 5.30 in the evening. Try to visit this place soon it opens in the morning if you want to click amazing pics before the crowd builds up slowly ! Entry ticket for this temple is INR 40 and same ticket can be used to visit Lotus Mahal and Elephant Stable.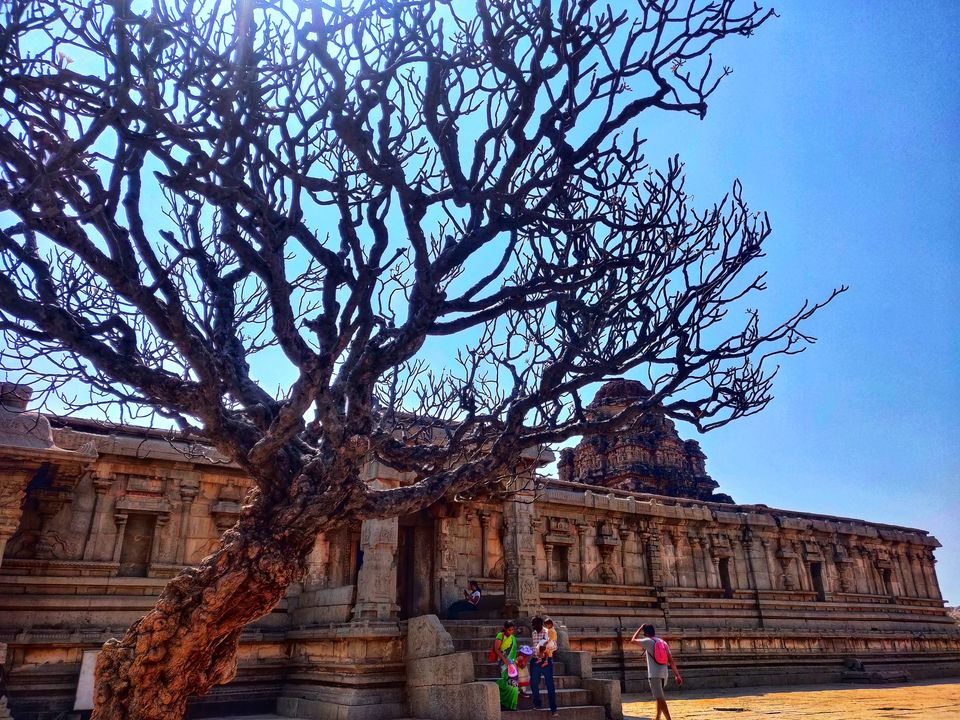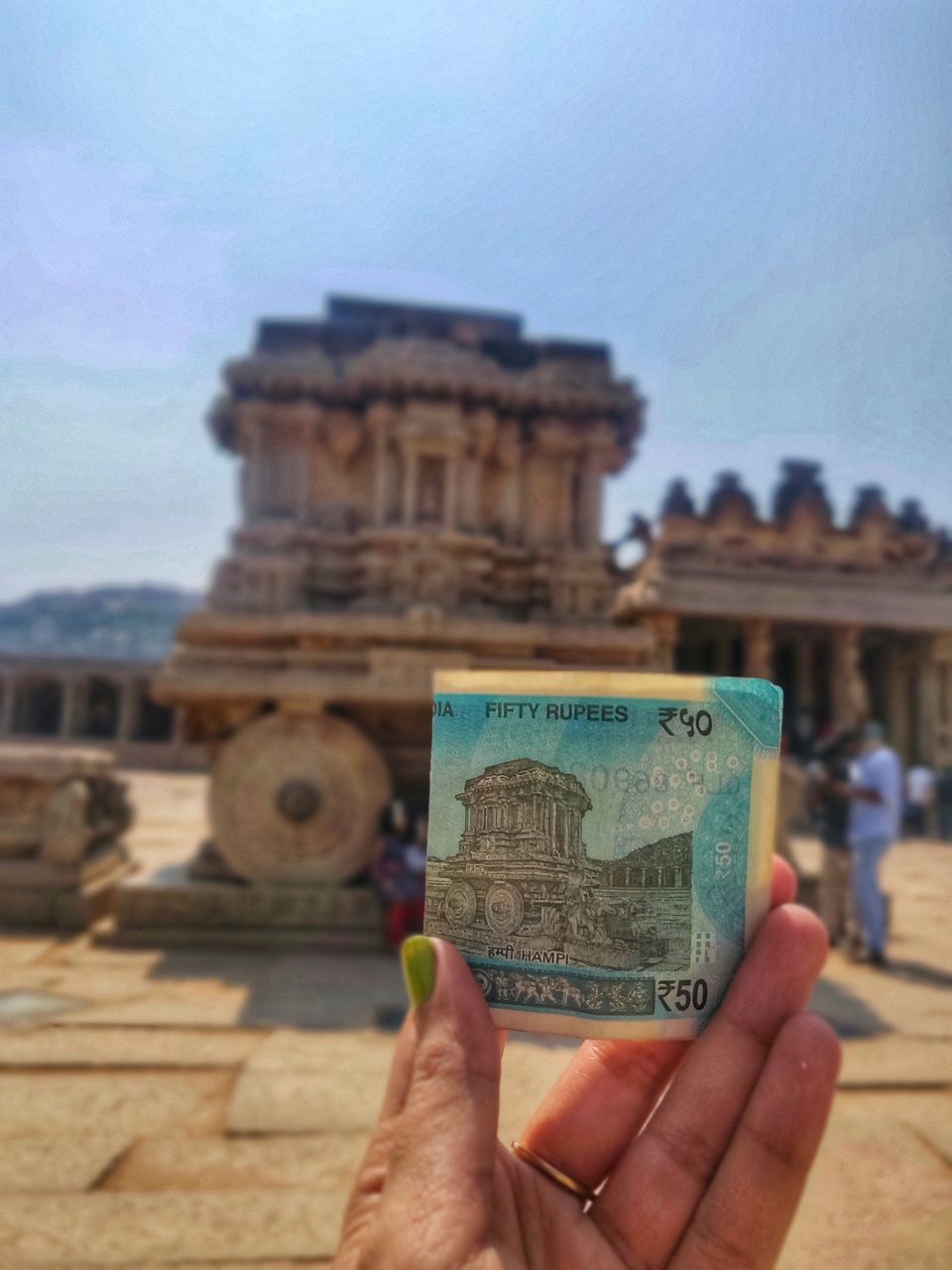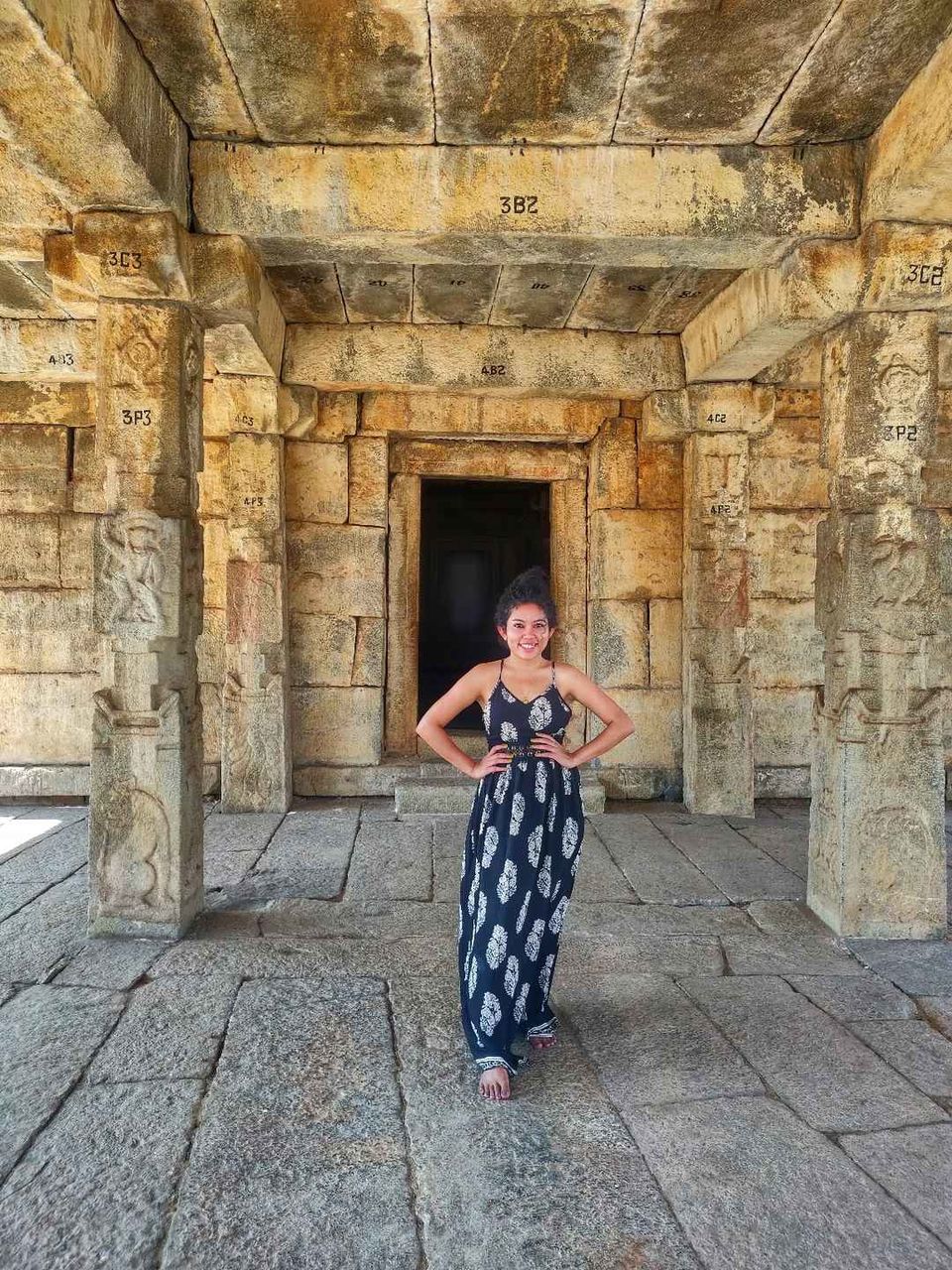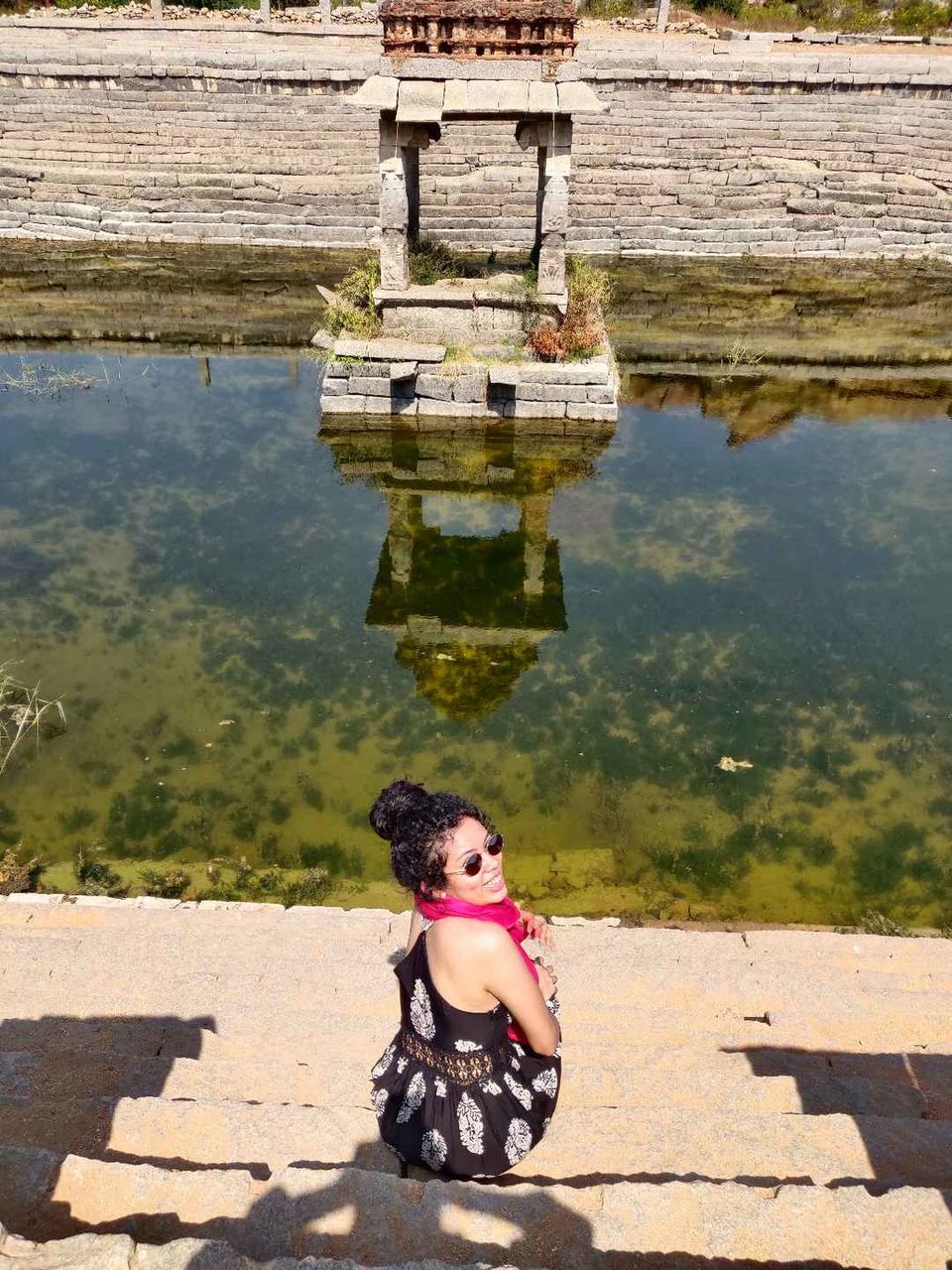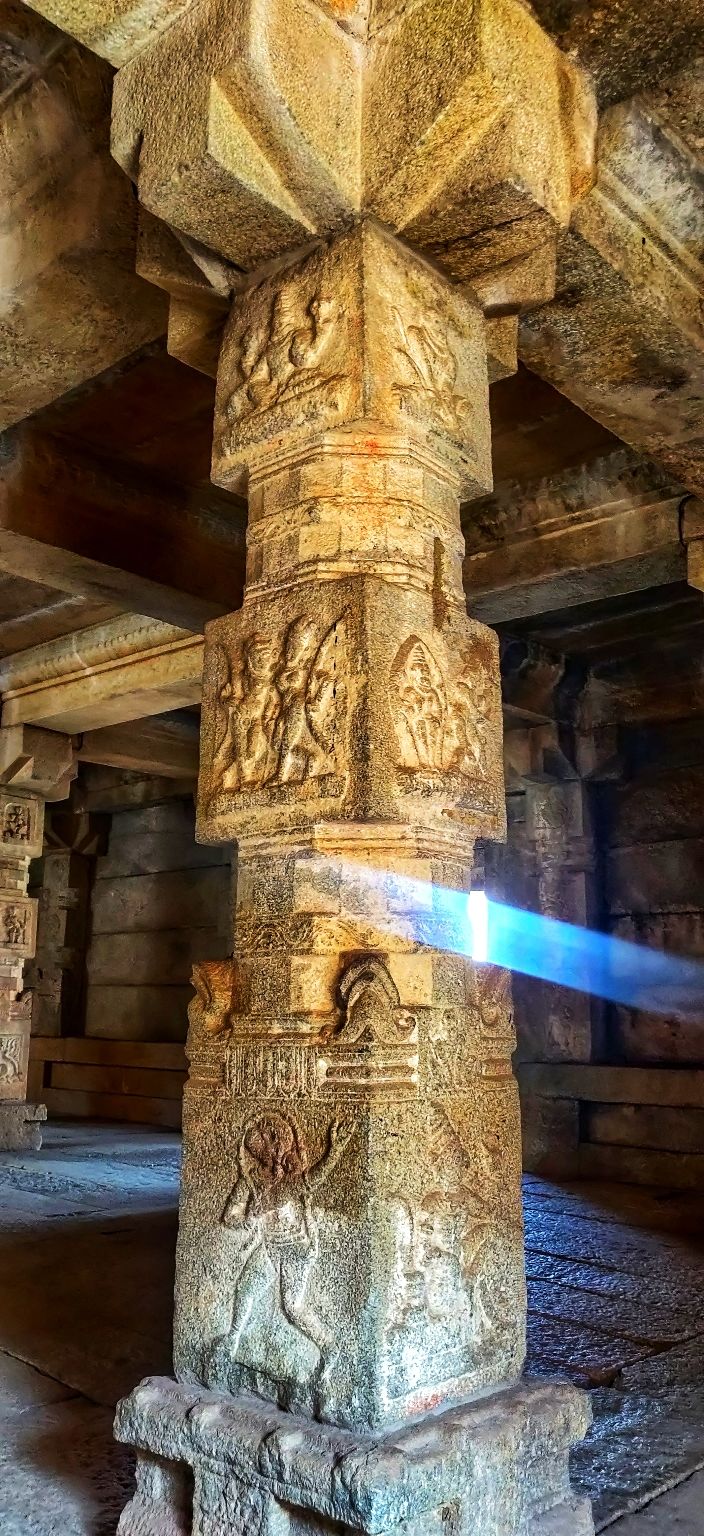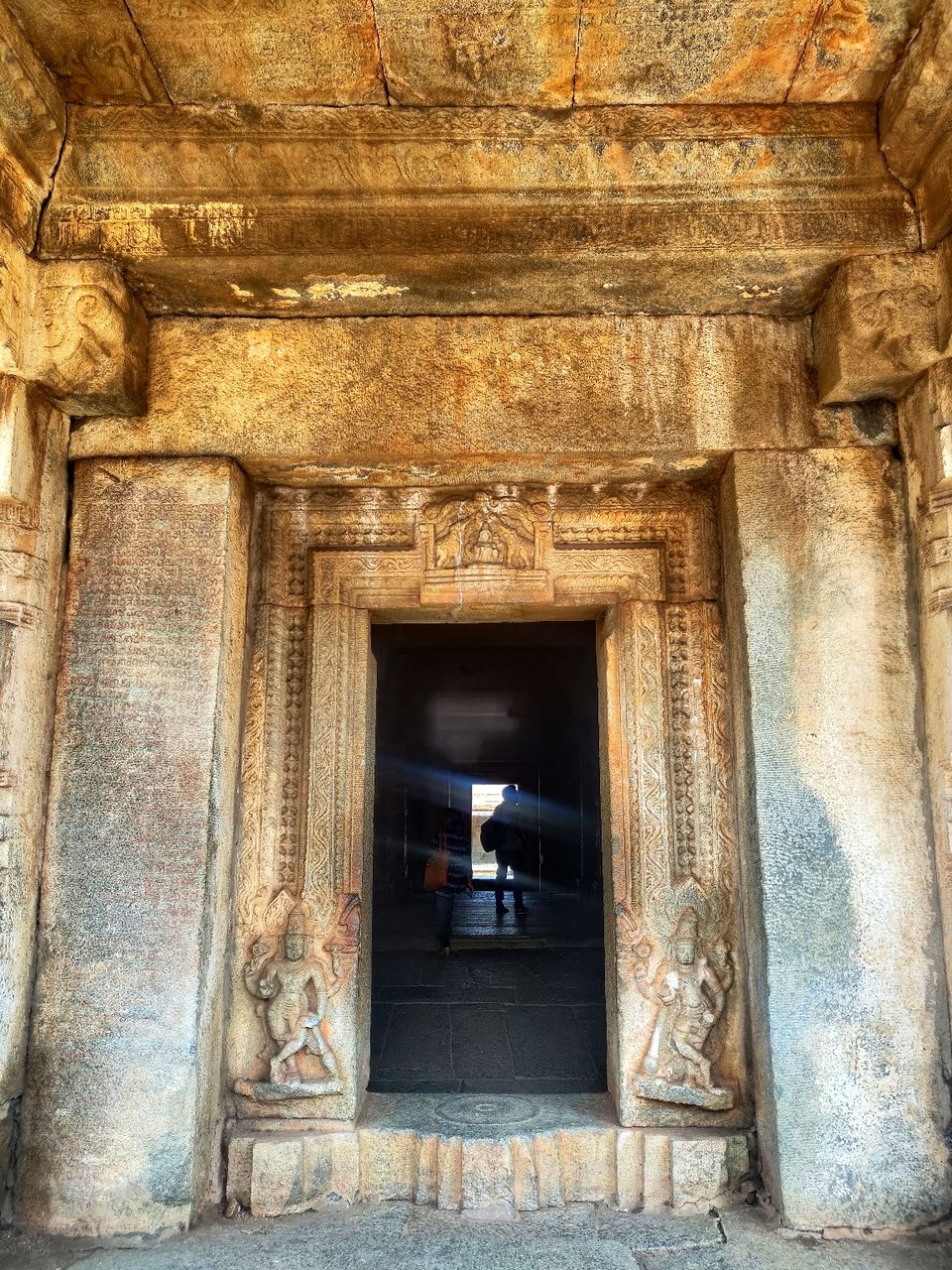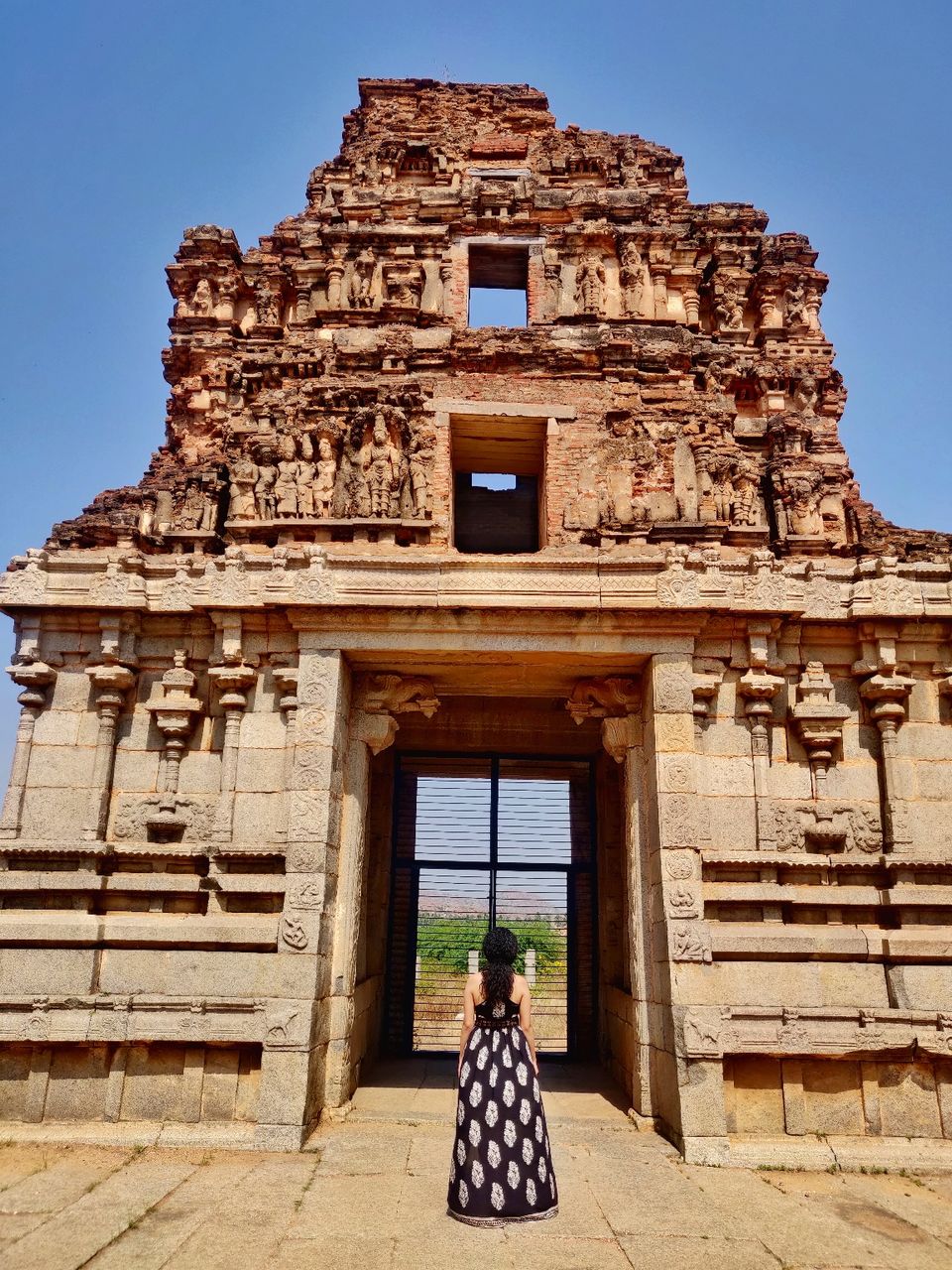 Lotus Mahal is one of the main attraction of the Zenana Enclosure. Such a fine architectural designed palace that is uniquely identified by its lotus look like structure. A complete treat to your eyes and perfect place for your Insta profile enhancement, this area was used by the royal women of Vijayanagara Dynasty.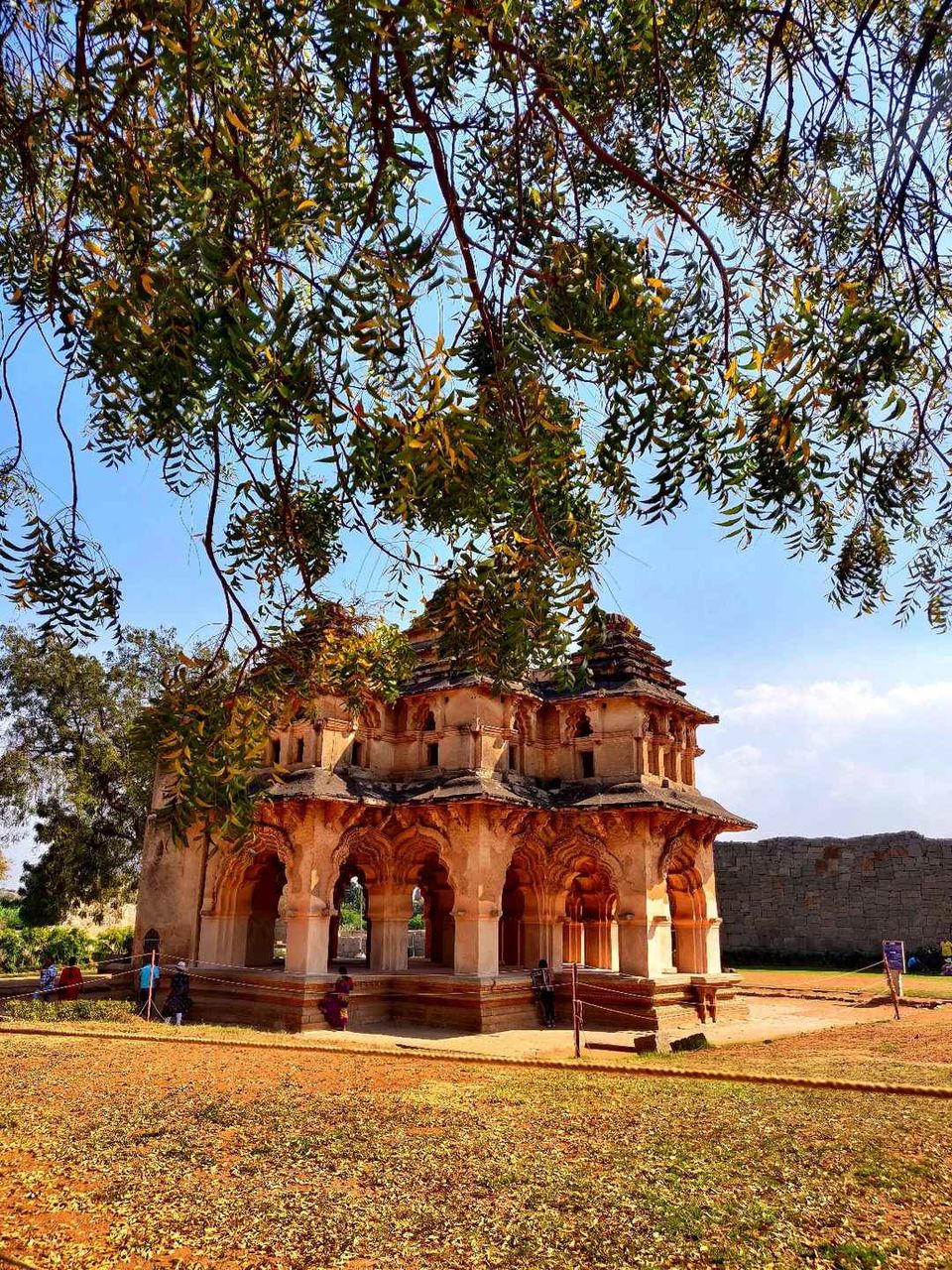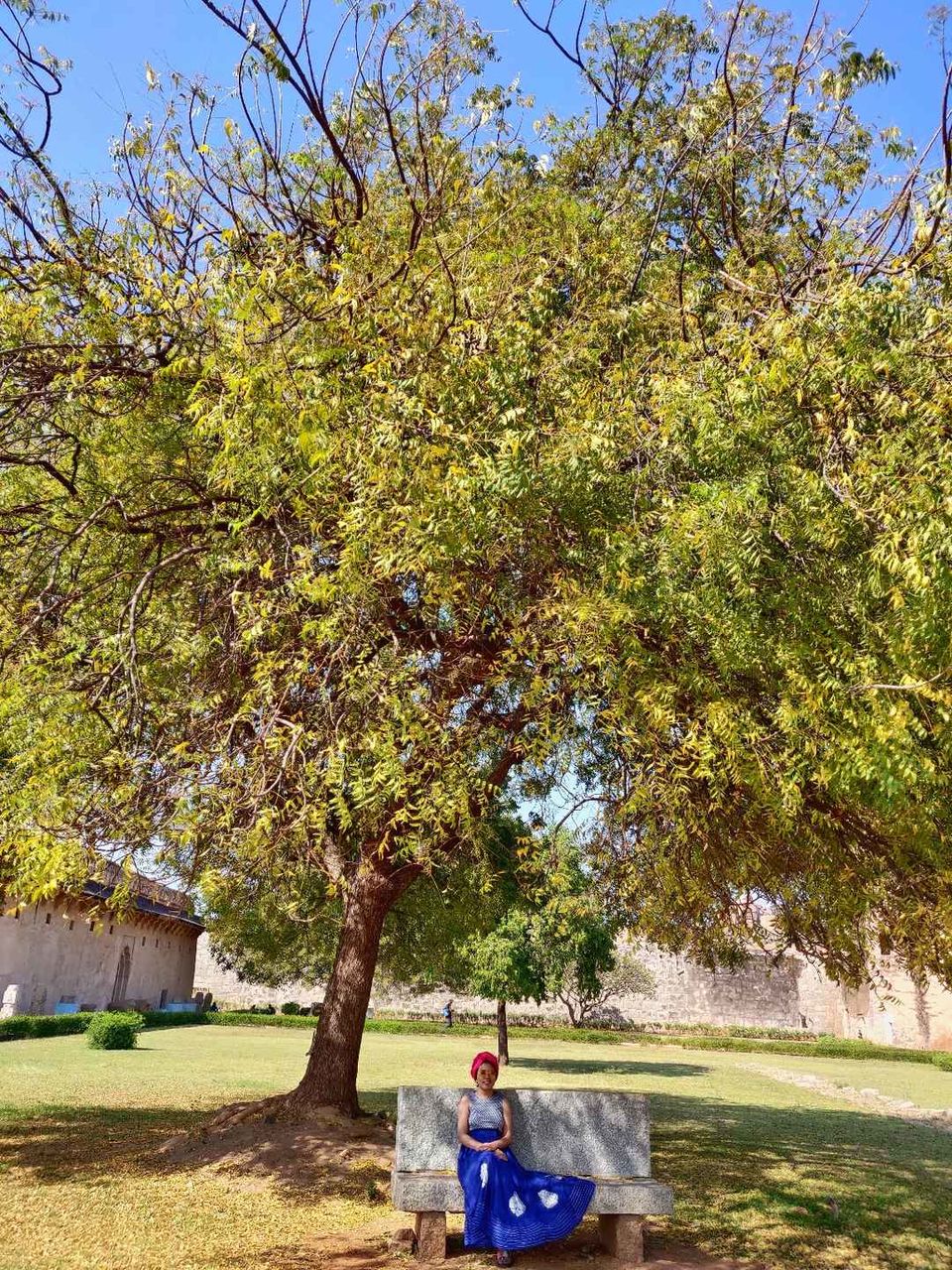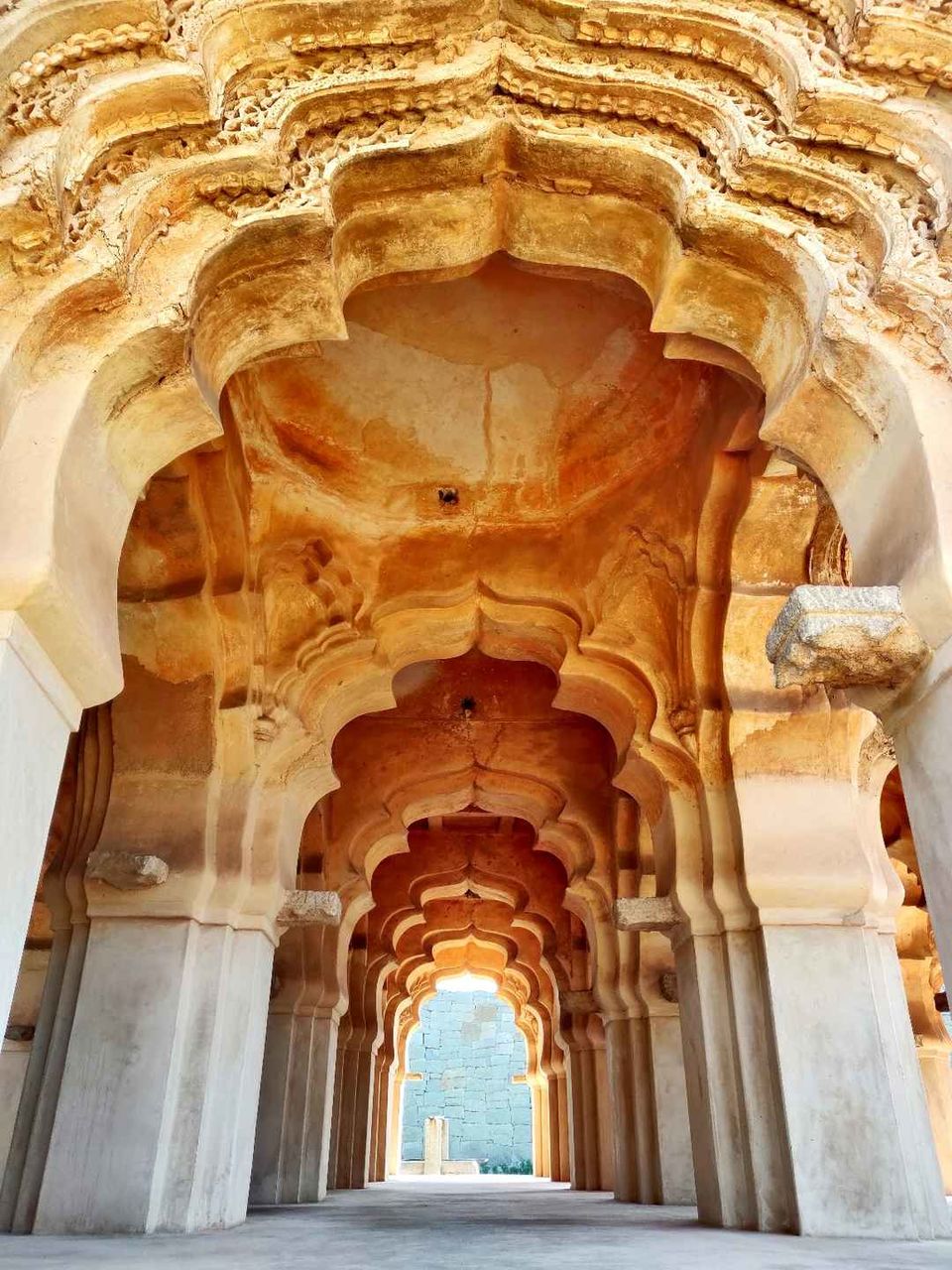 Elephants Stable:
This structures of the Zenana Enclosure is designed in the Indo-Islamic style of architecture. It was a place used to provide shelters for the royal elephants of Vijayanagar Empire.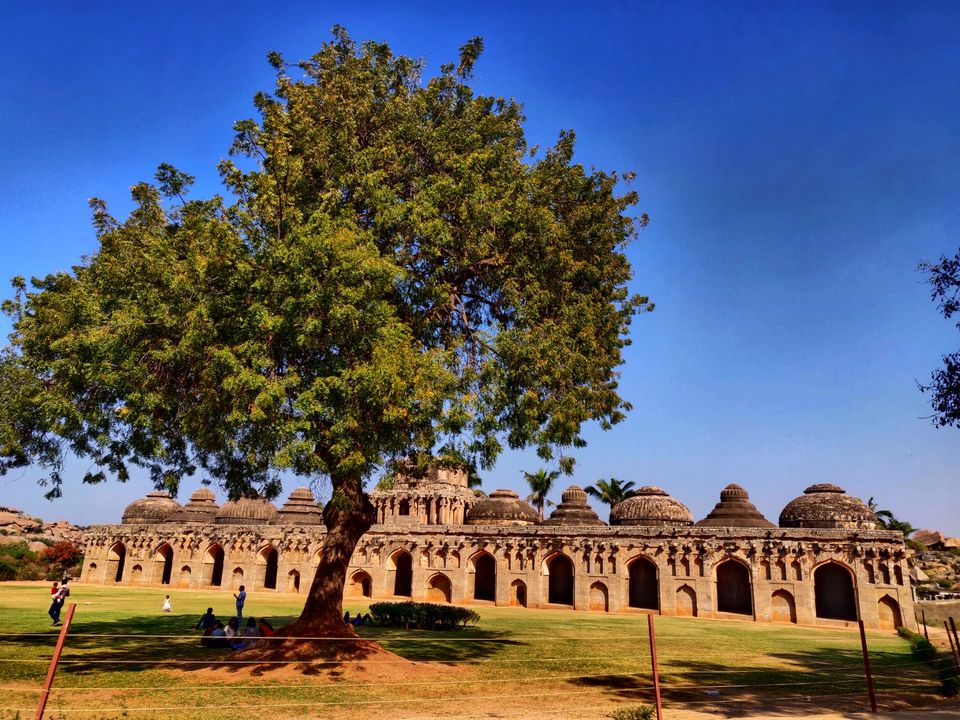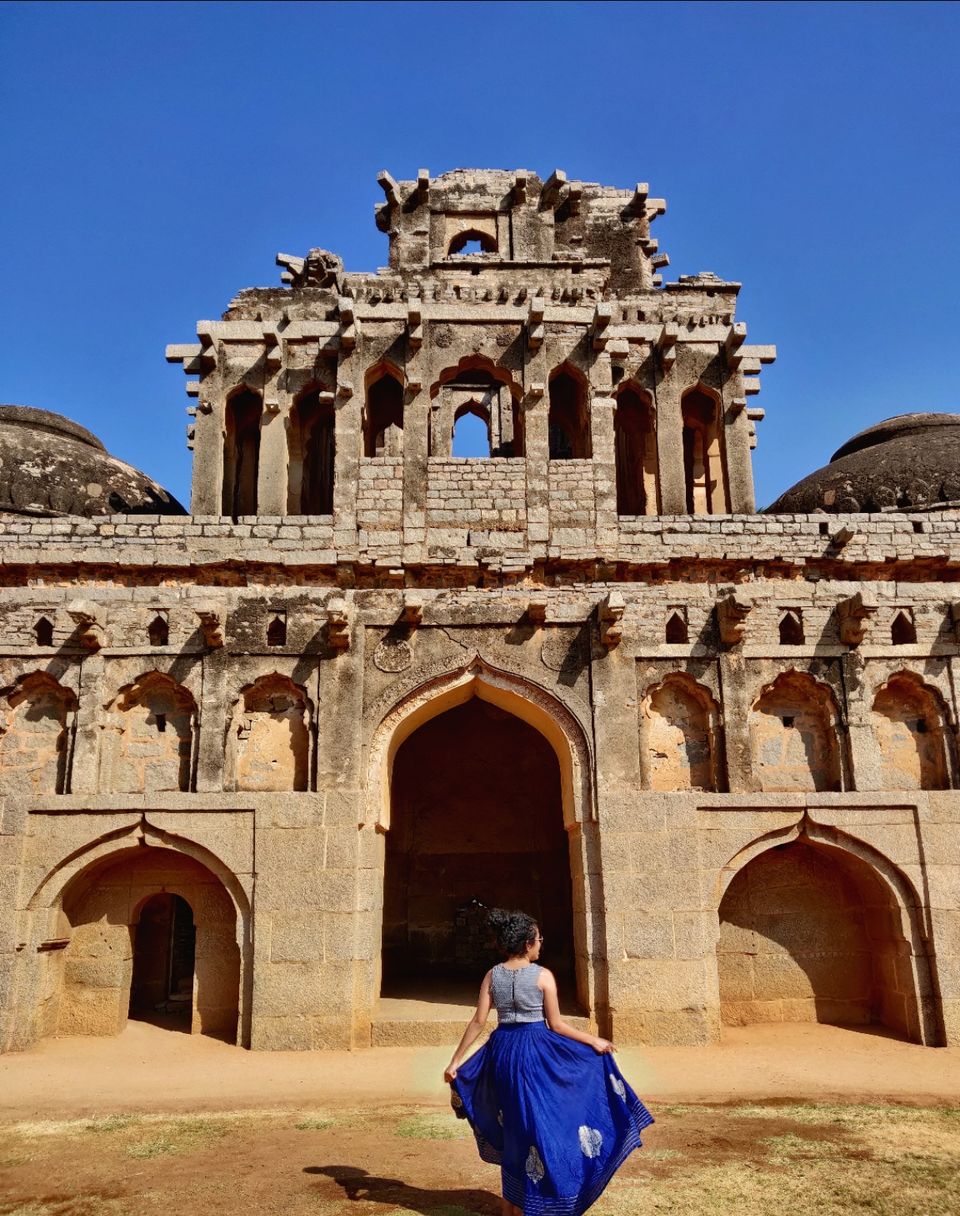 Queen's Bath:
An interesting fact about this monument is though named as the Queen's Bath, it was in all probability used as the private bathing chamber of the king and his queens. It is also believed that the lavish bath was a royal pleasure complex. This belief is due to the location of the bath, which is outside the Royal Enclosure. Truly explaining the lavish lives of king and his family !!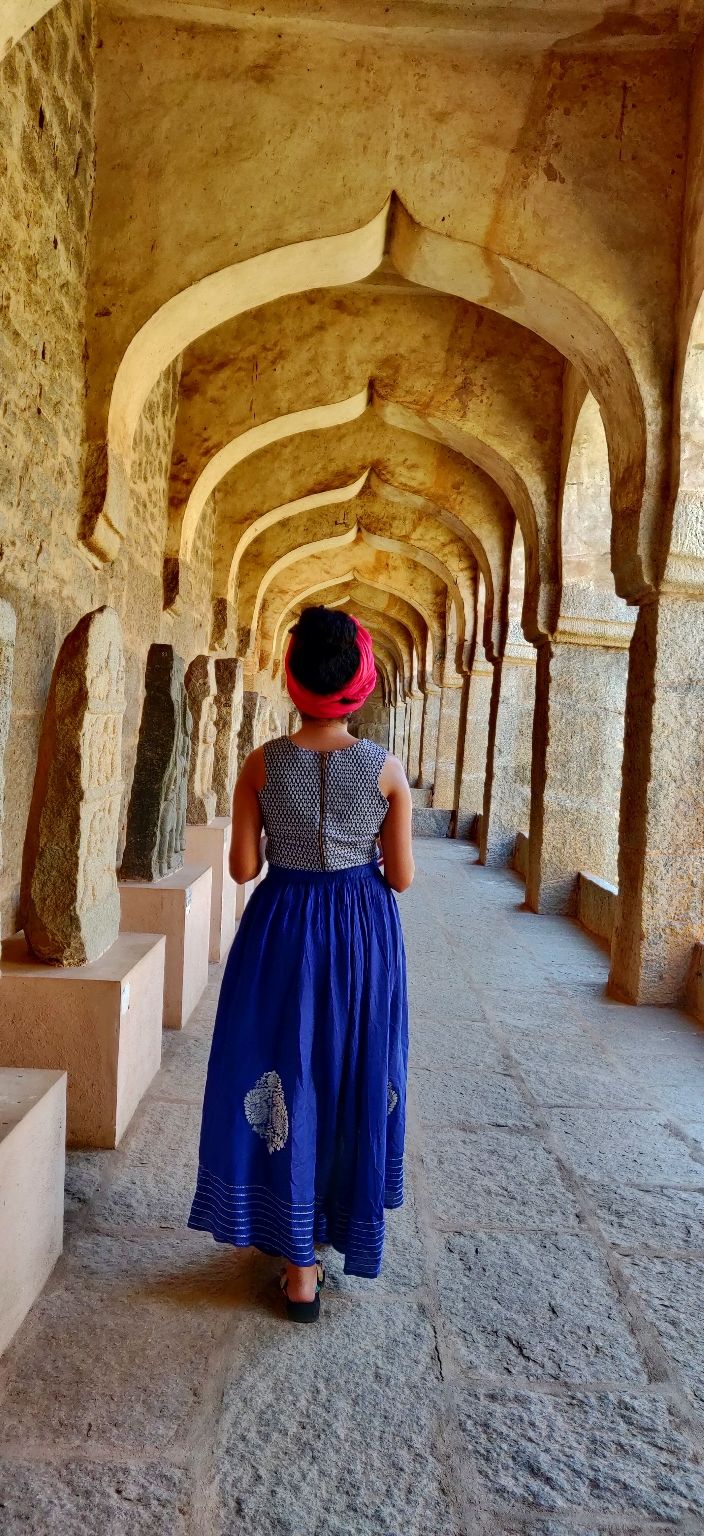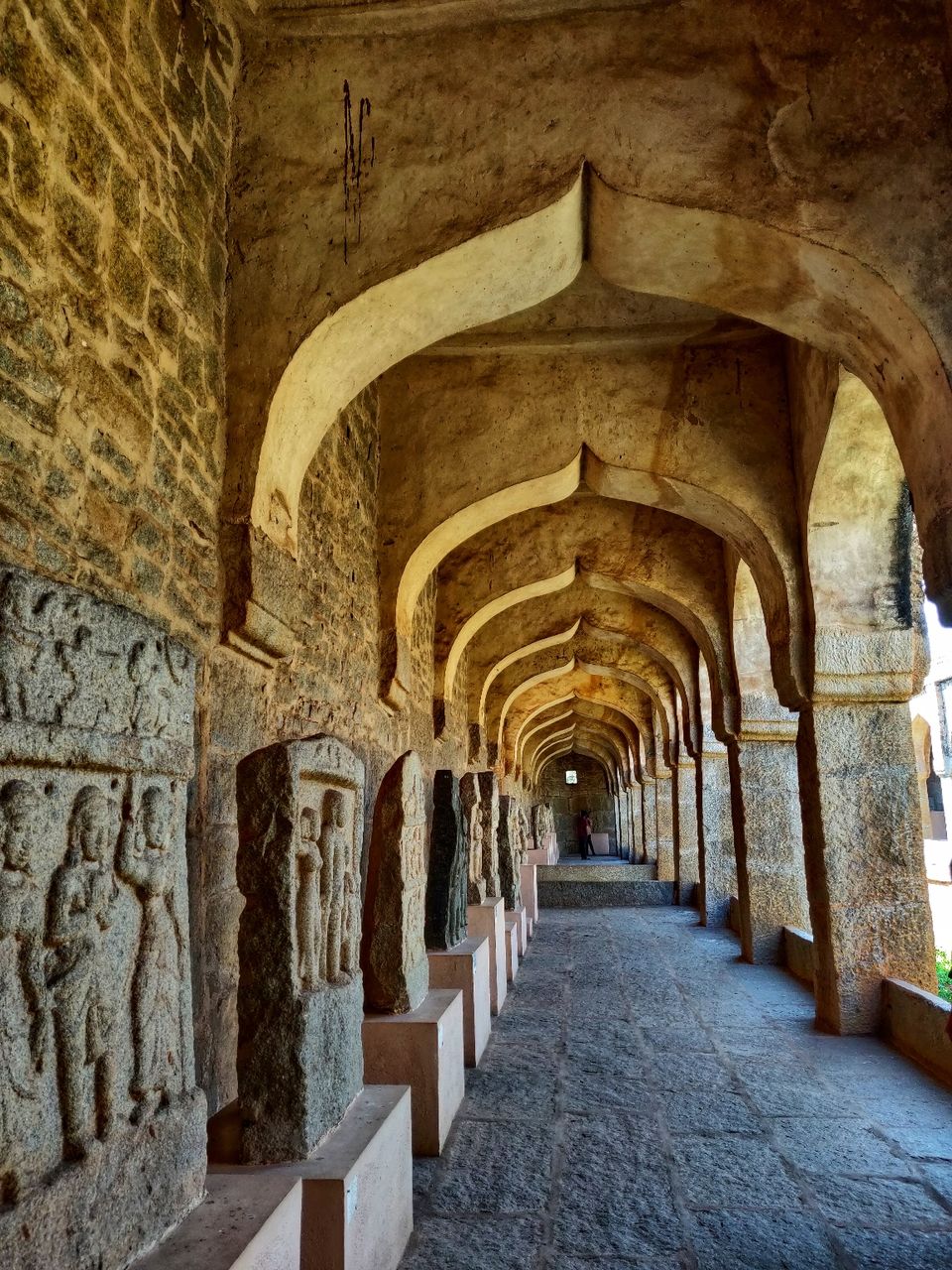 A temple dedicated to Lord Shiva, this temple has survived through the years and never ceases to prosper. It is still pristine amidst the ruins that surround it. This is the main temple from where you can get a boat to the other side. With the believer of Lord Shiva and the curious never stopping explorers, this place is always flooded with people.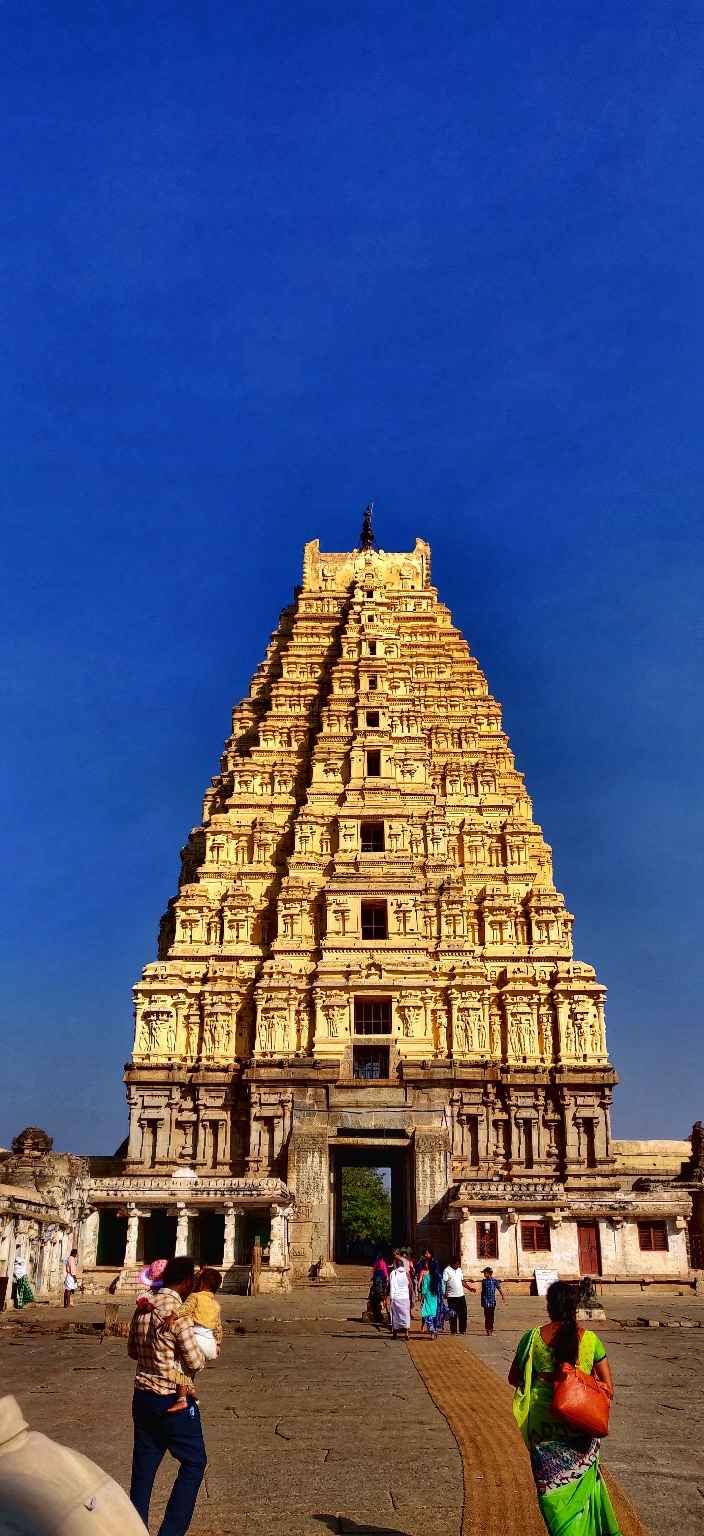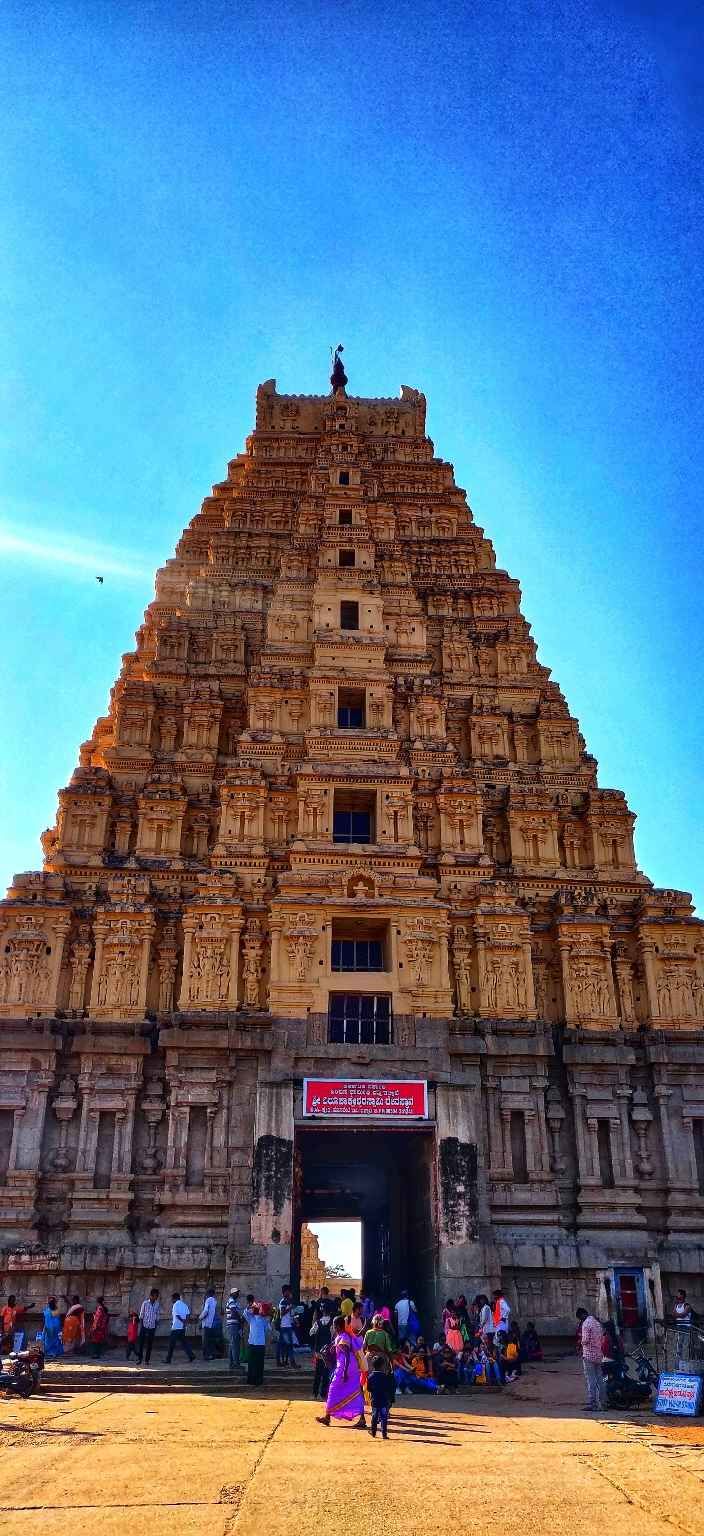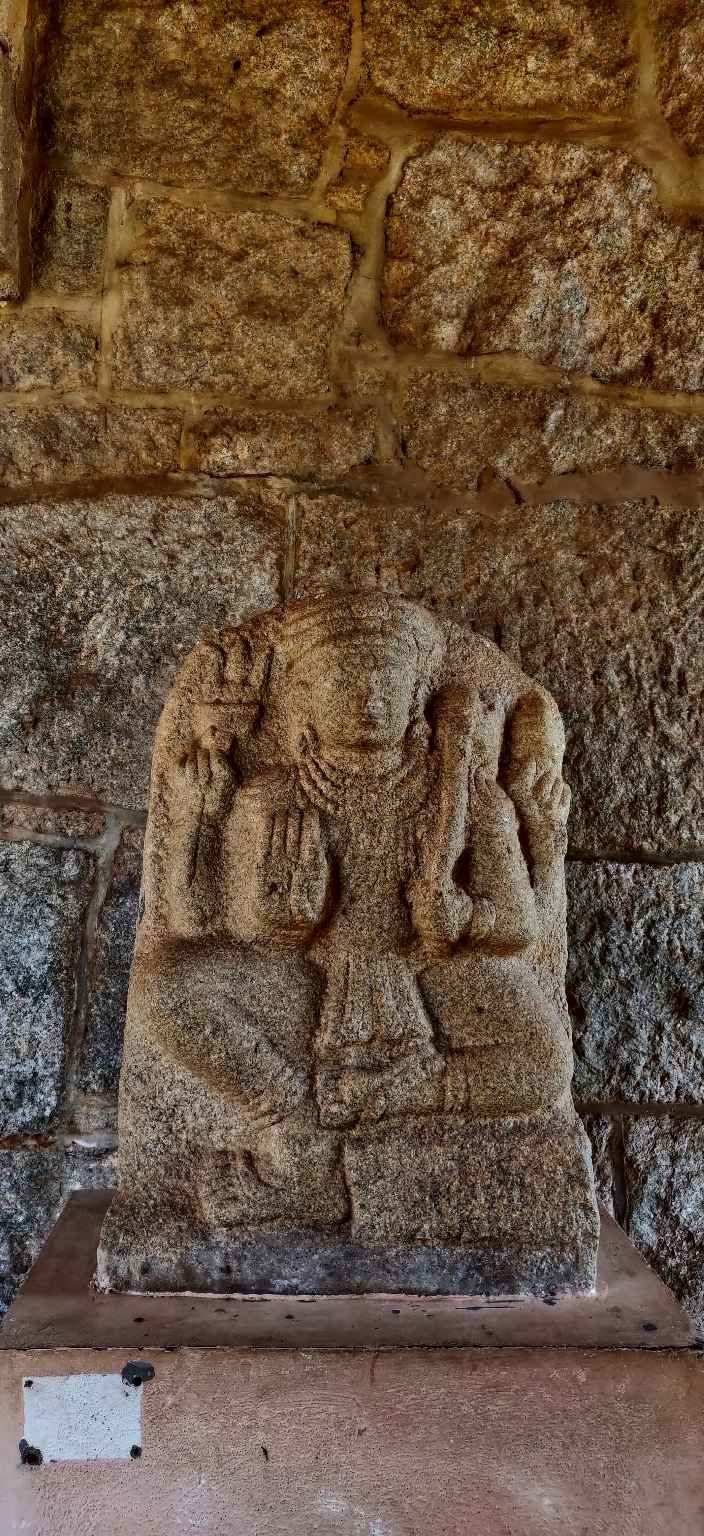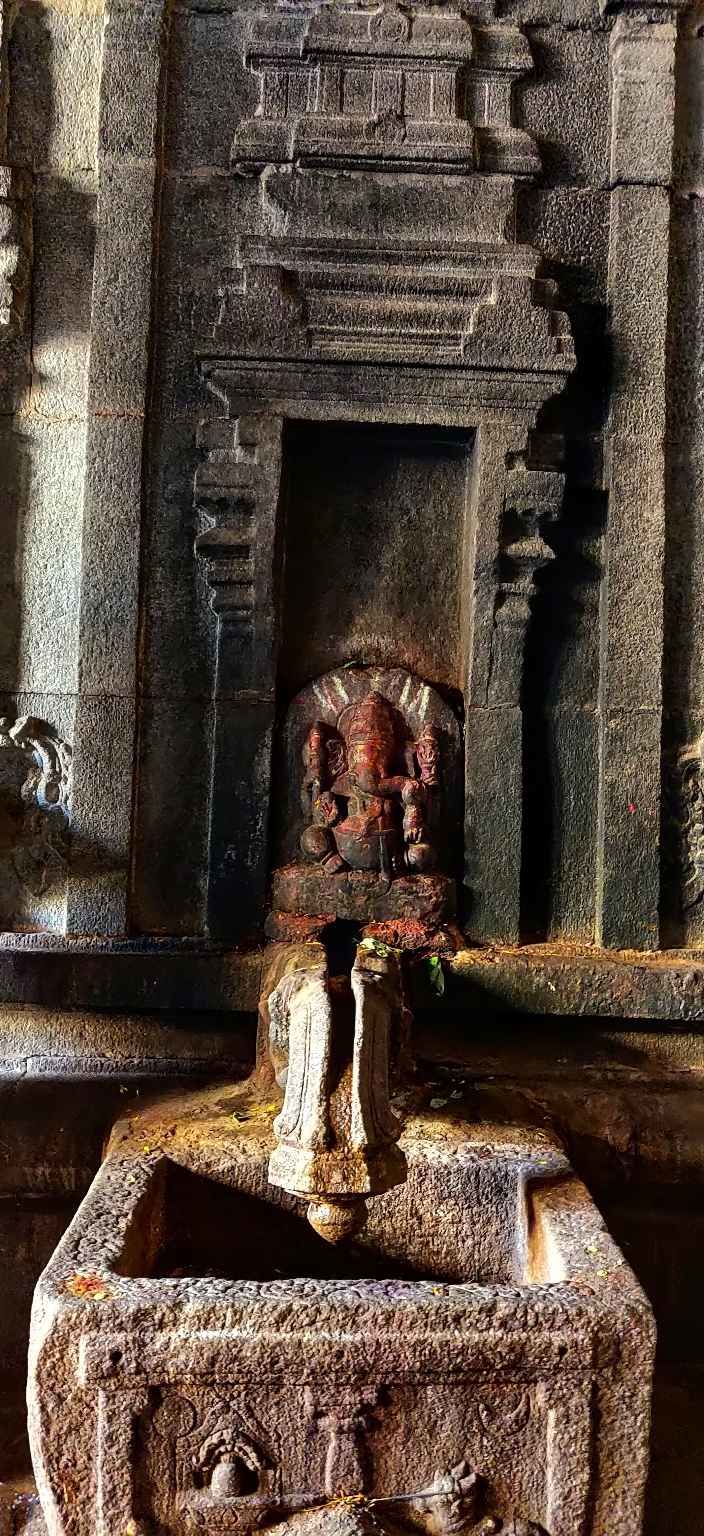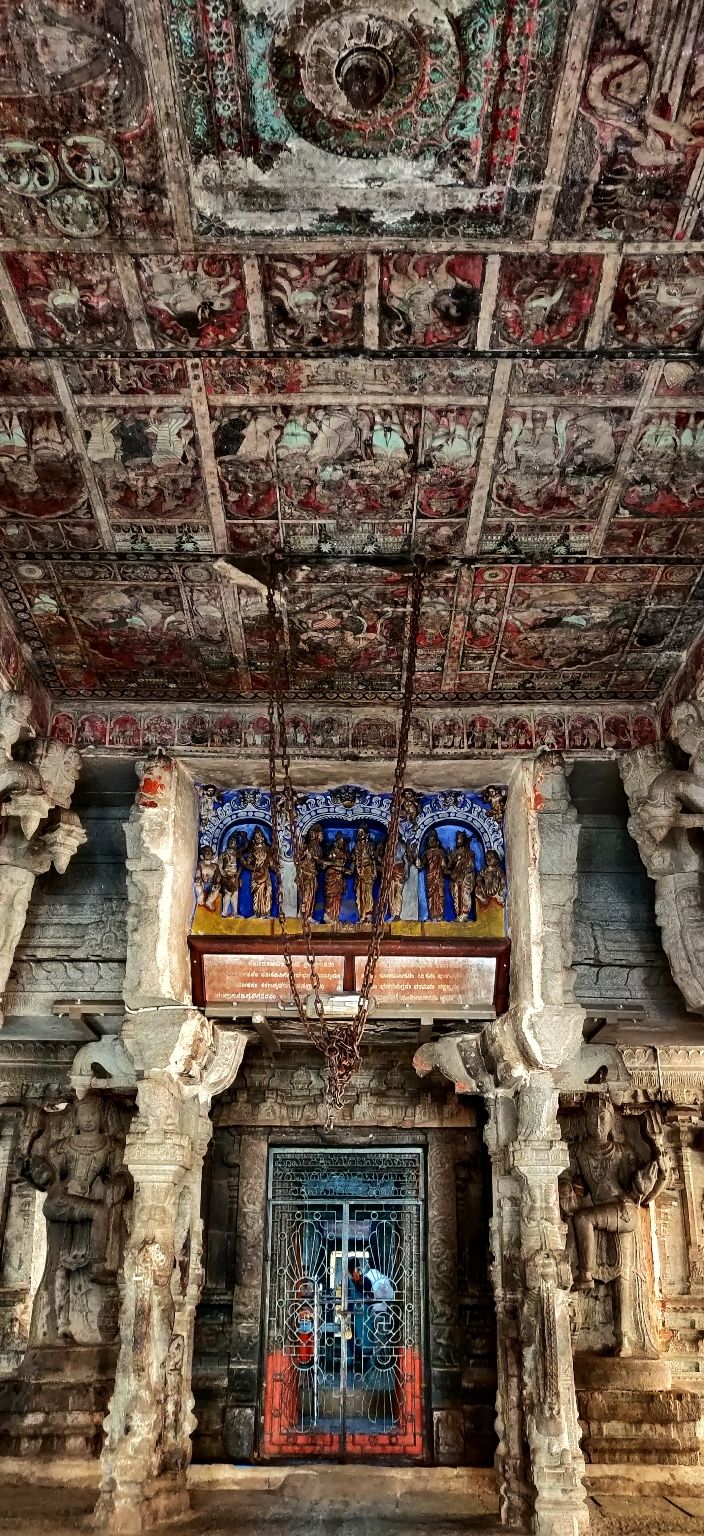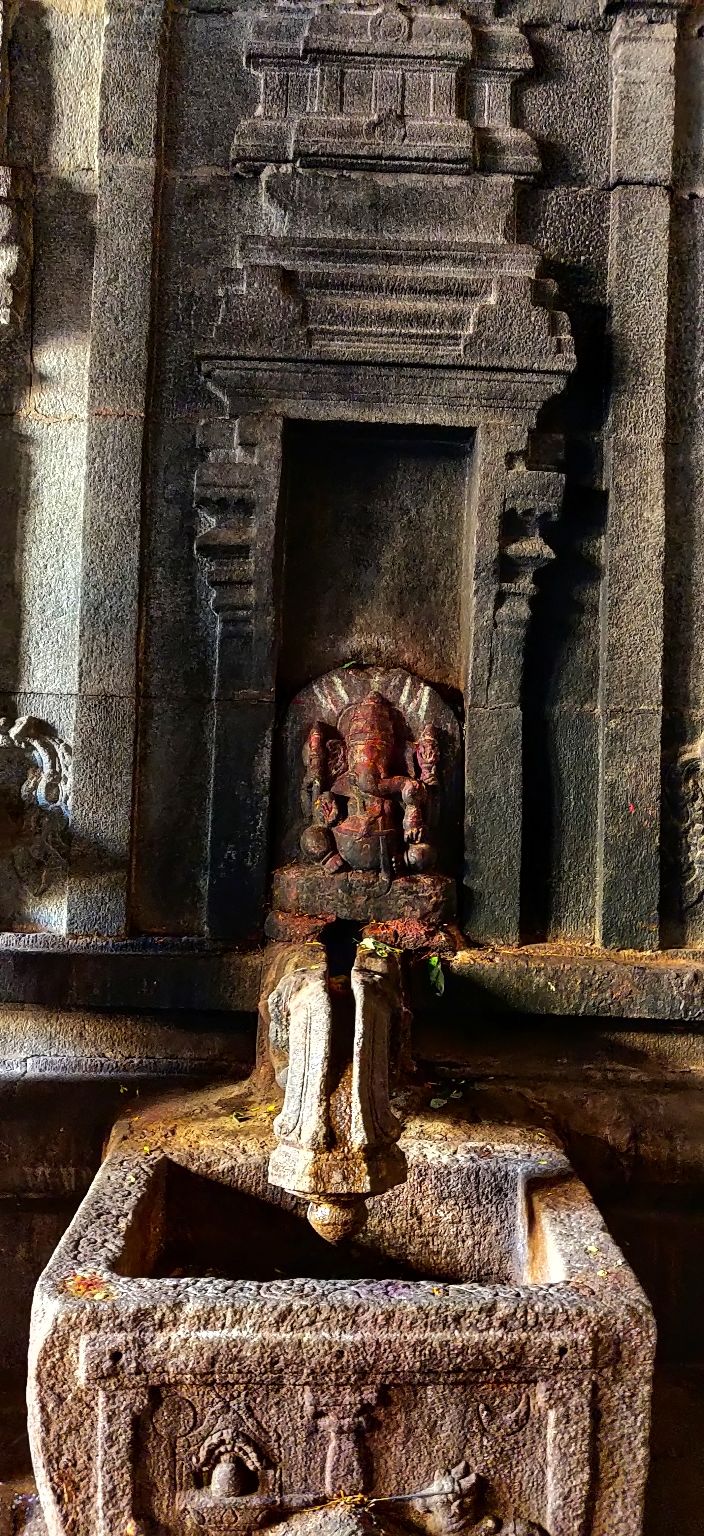 We thought Hampi is famous only for its ruins, monuments and temples but the town's geology is another fascination! its a ROCKing town! The giant boulders and crags took away our heart! There were rocks and more rocks everywhere! With rocks, there was this beautiful Sanapur lake hiding the whole different beauty of Hampi with it ! We reserved our entire Day 3 for admiring this beauty and returned back with no regret.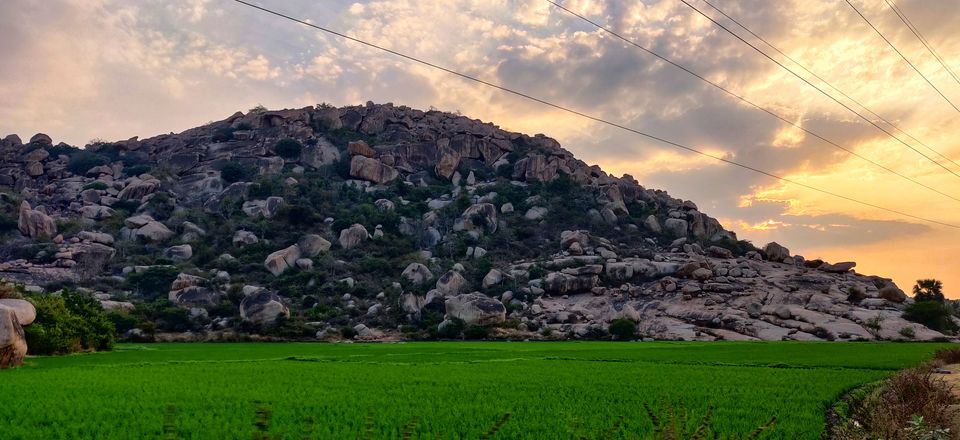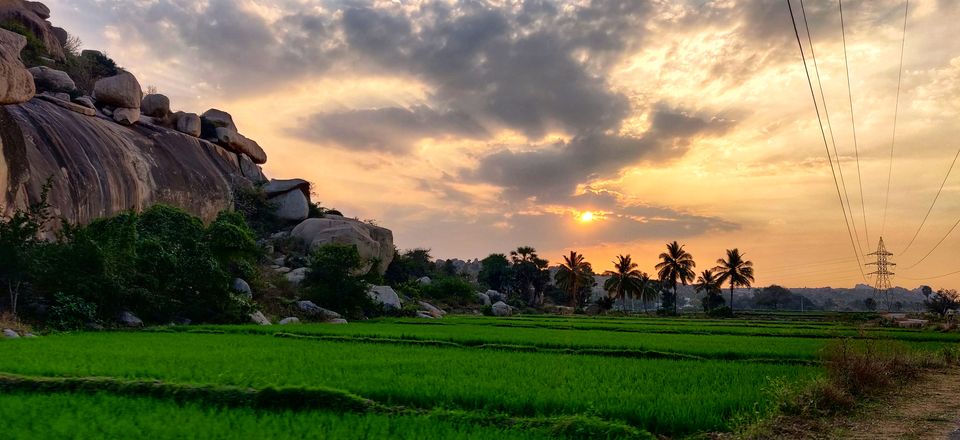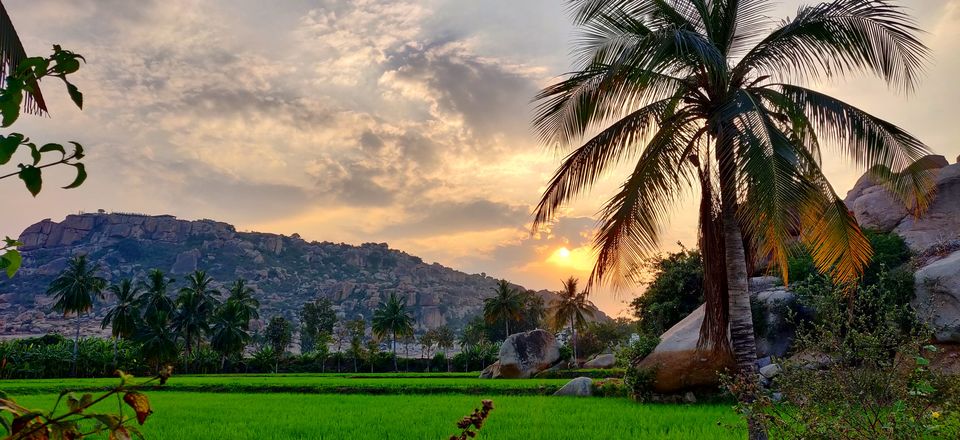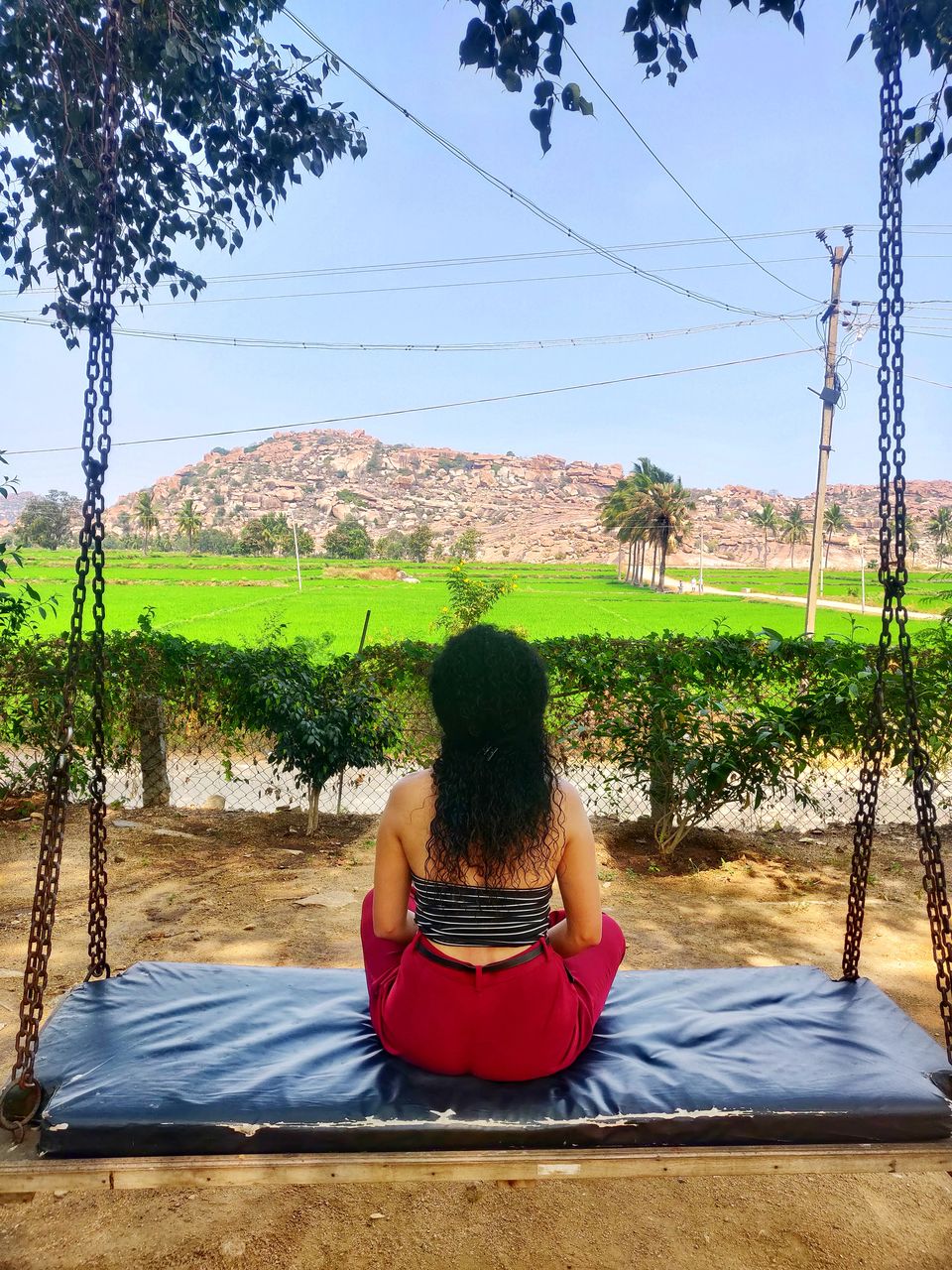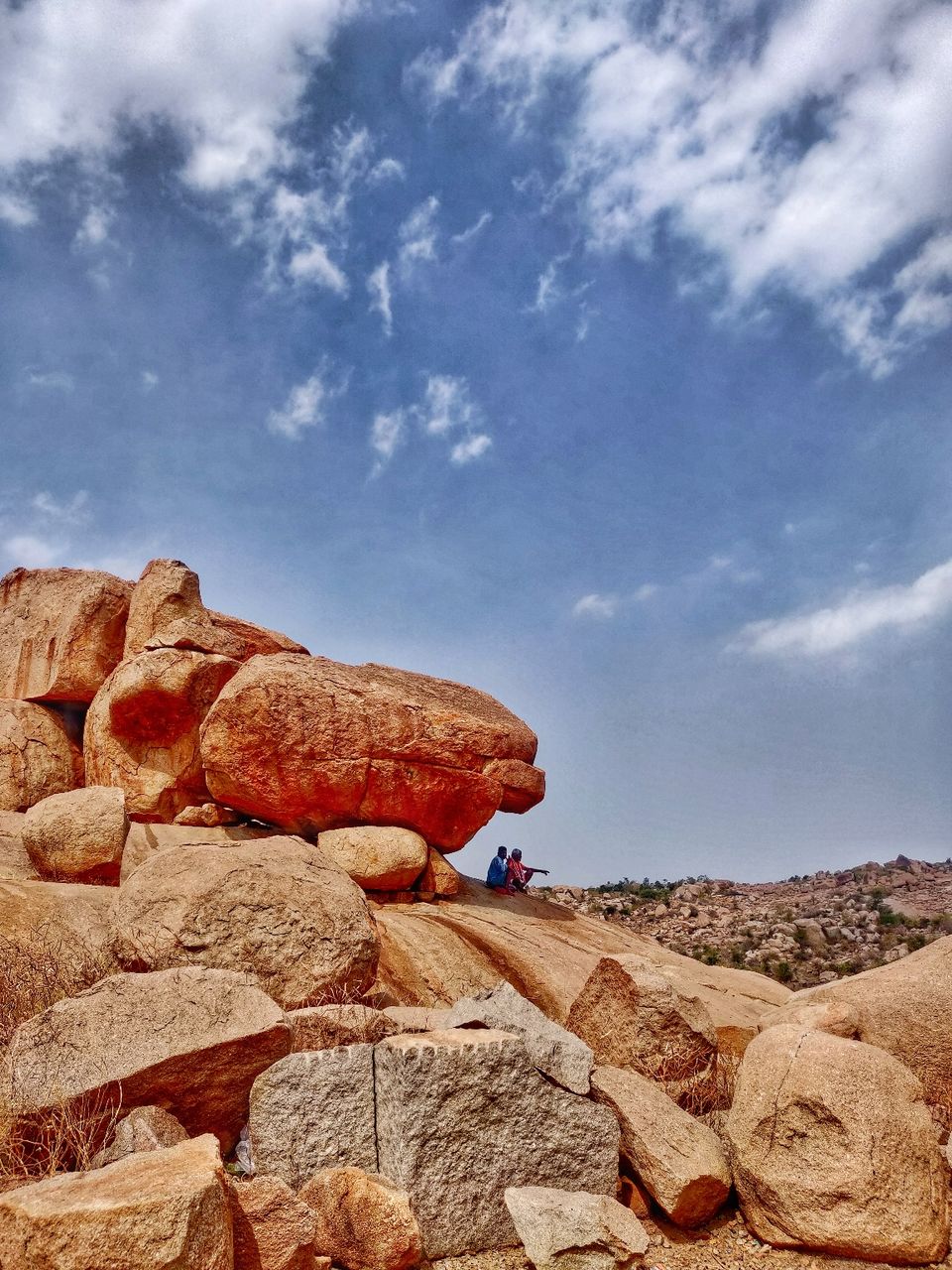 The Coracle Ride is a a kind of a circular shaped boat which has been in use since 600 years as of now. The ride will cost you something around INR 500-600 per person depending on the long or short ride you are choosing. It is famous for cliff jumping too. A complete boon for all the swimming lovers out there.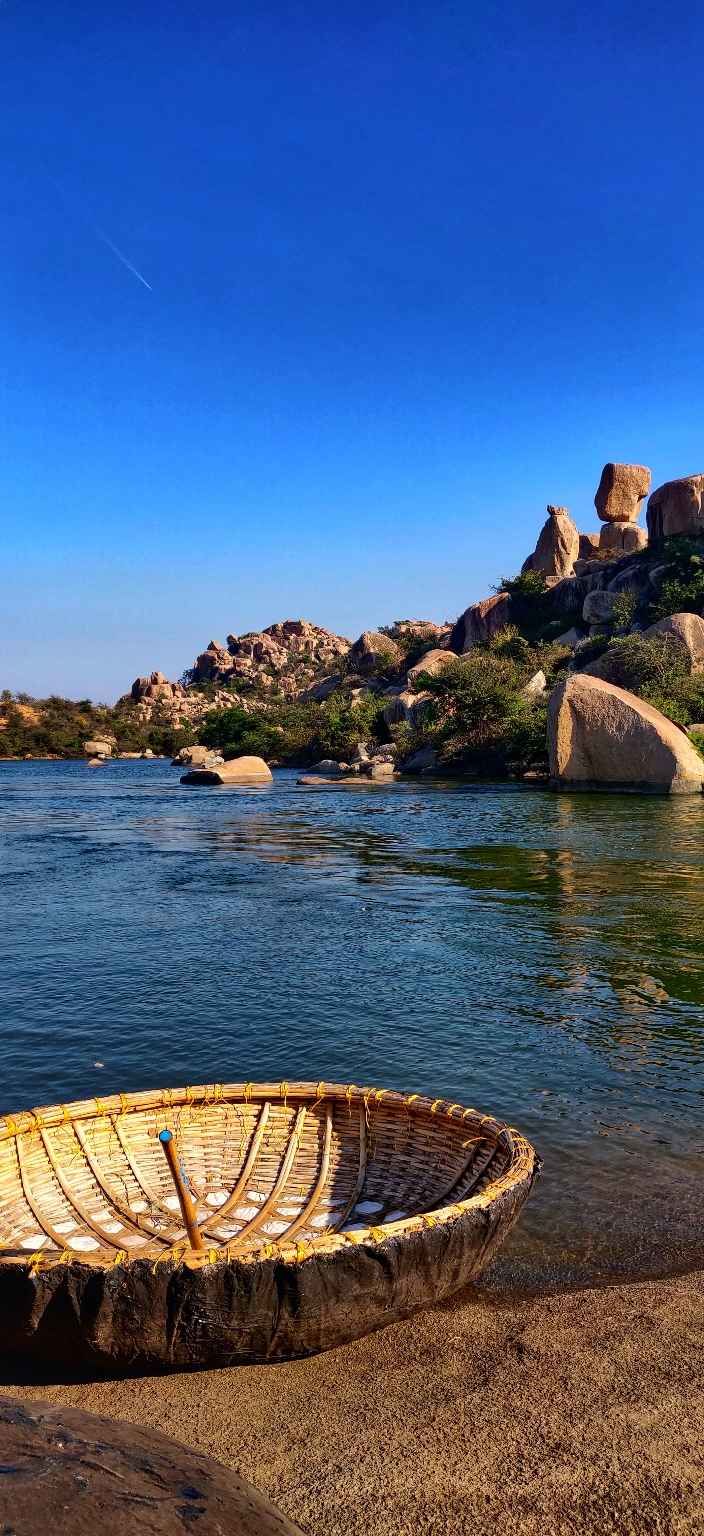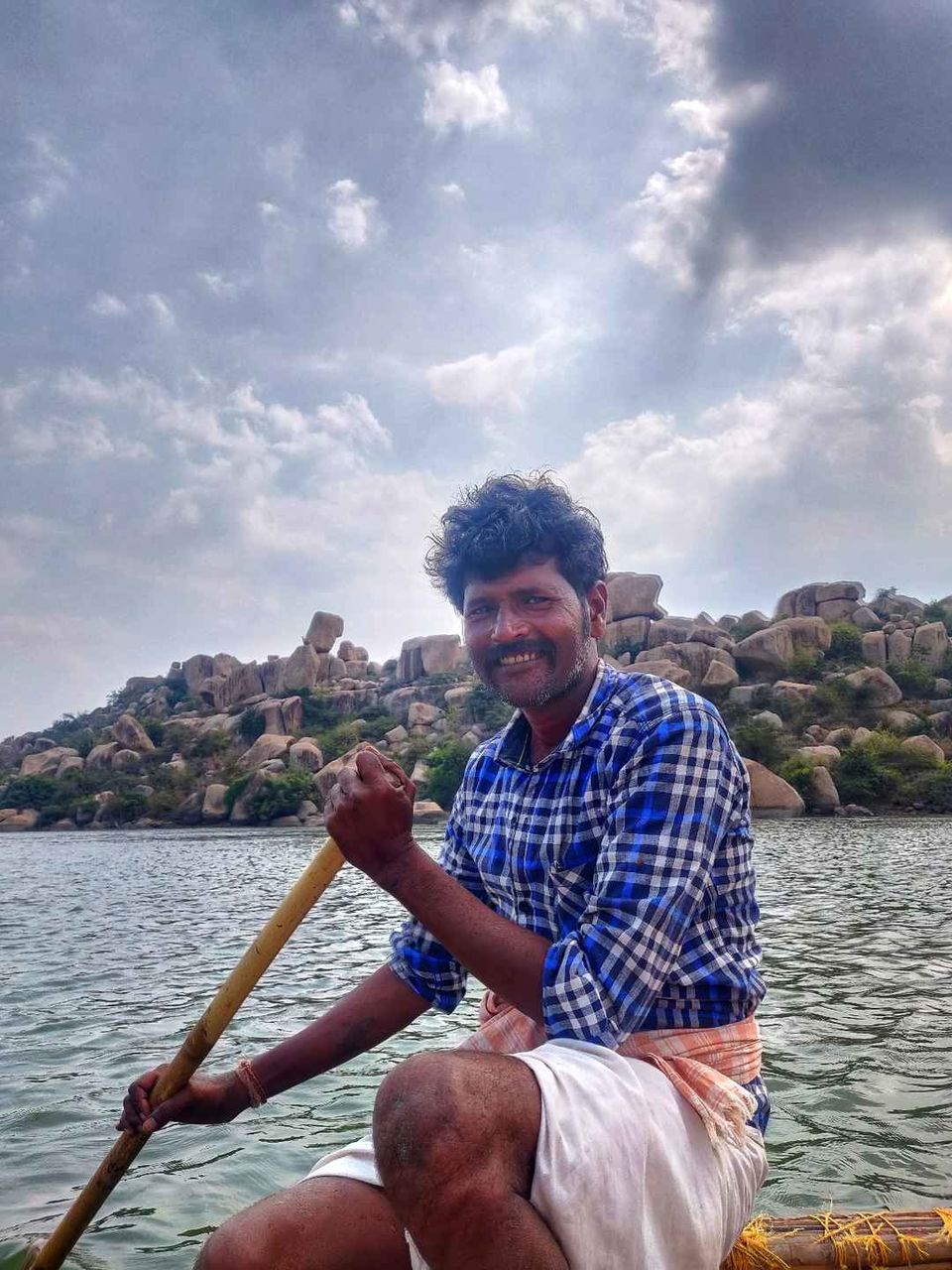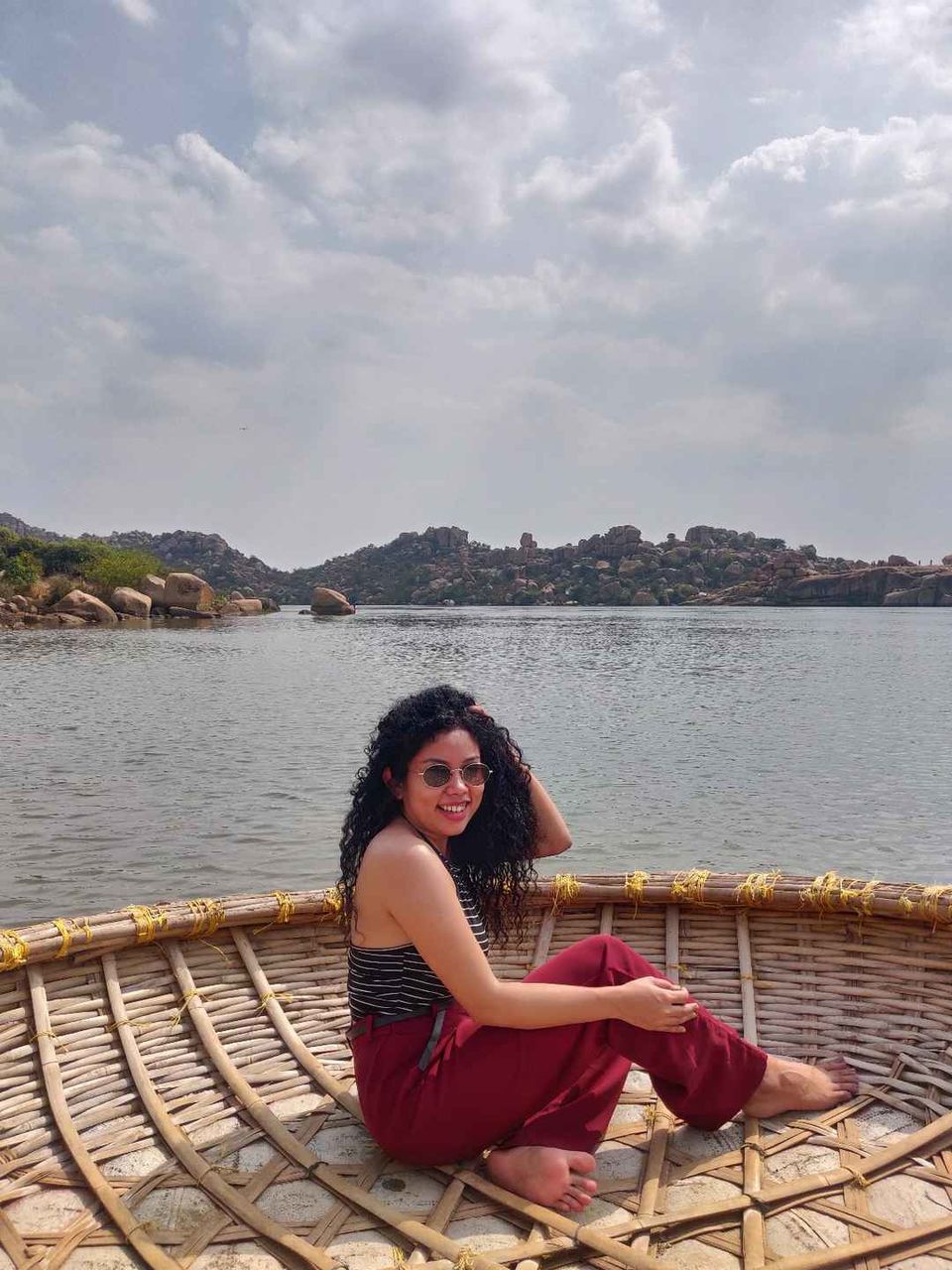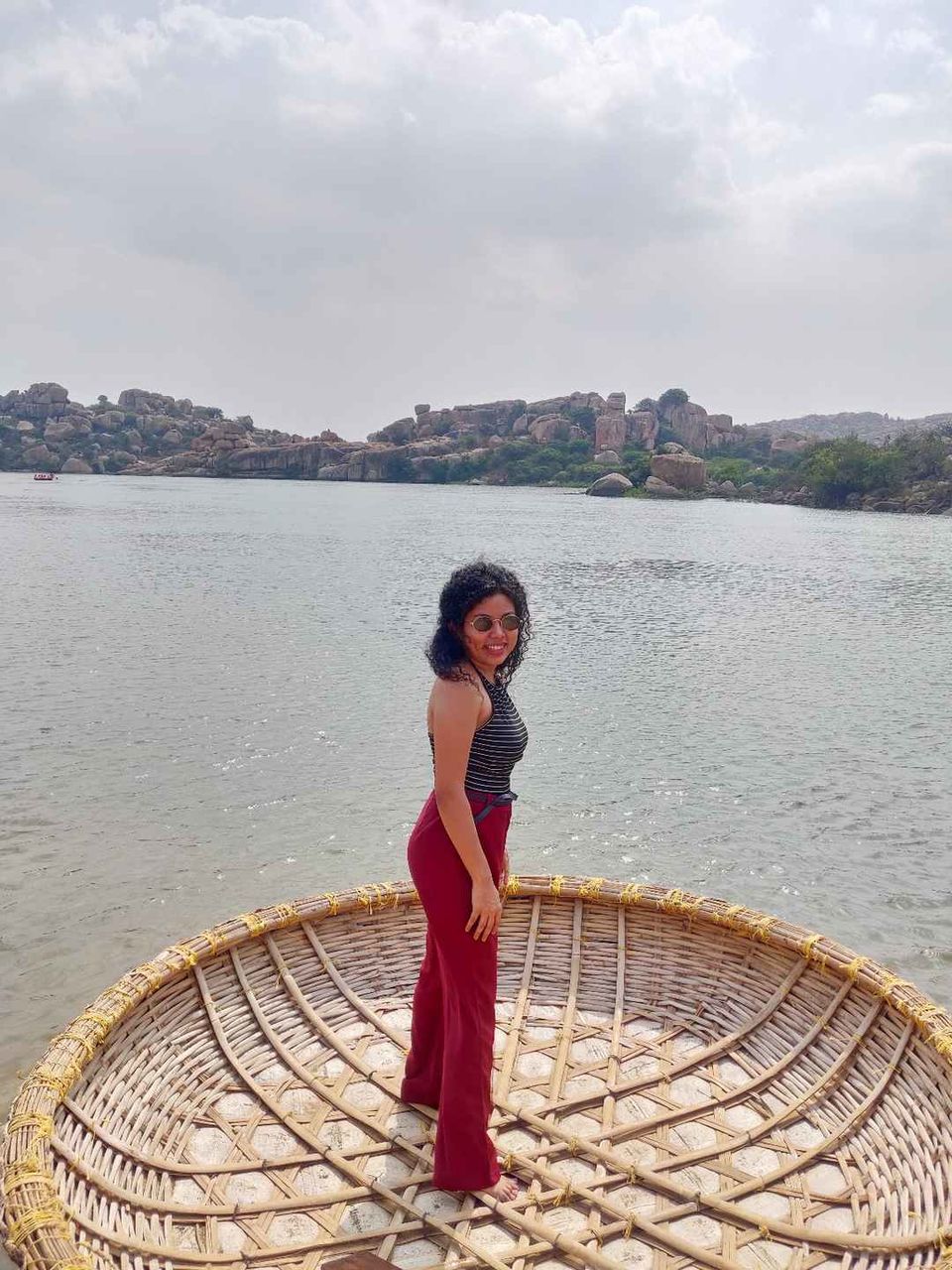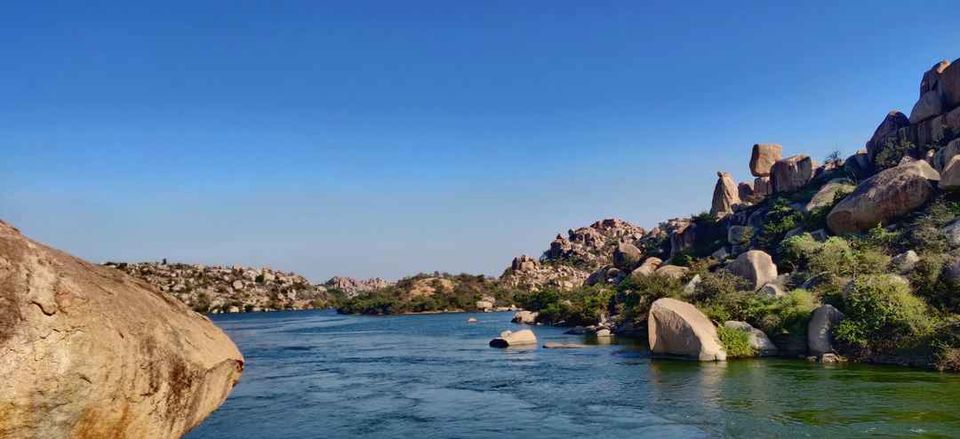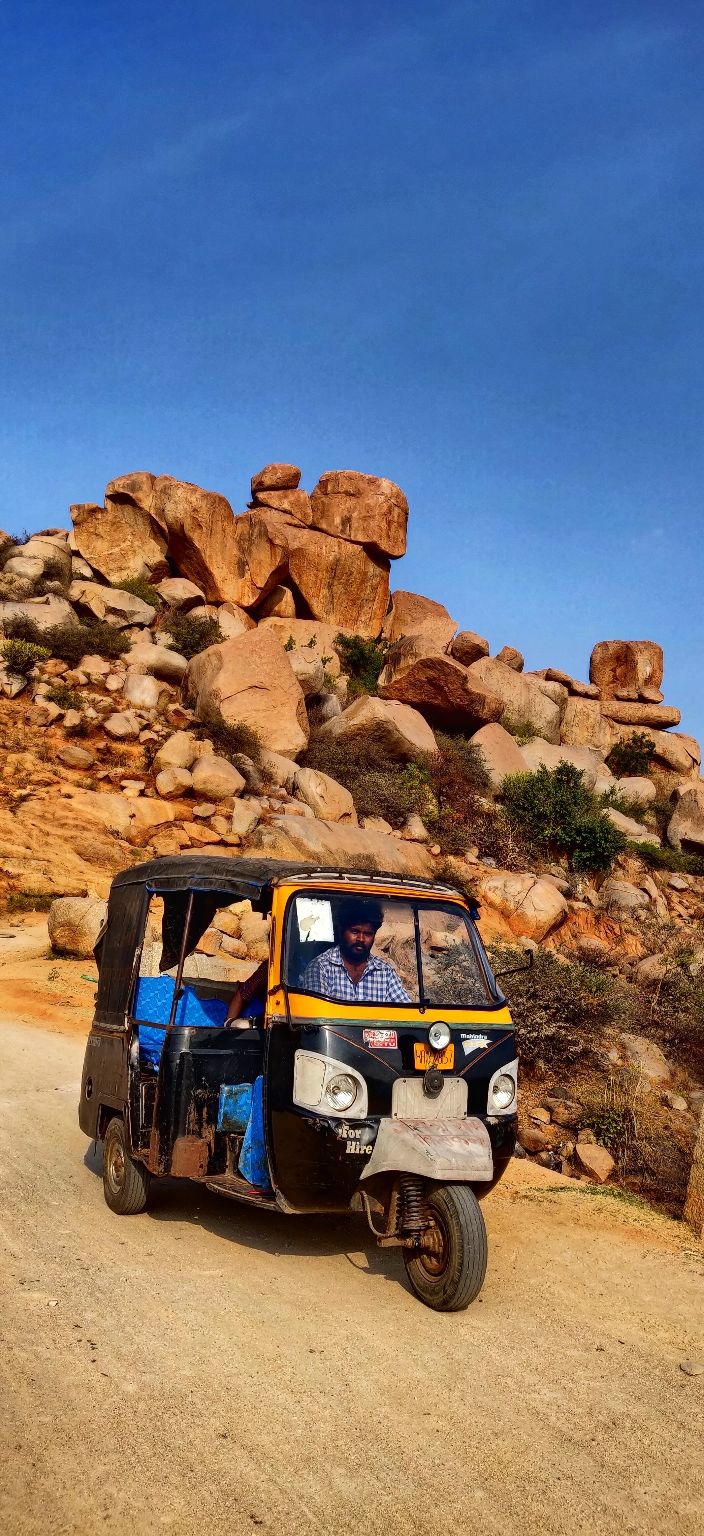 This blog post is the combination of my personal experiences in Hampi. Also, this is my ever travel blog. I have clicked all the pictures with my phone, One Plus6T. If you have to add anything of your interest or anything I 've missed out, kindly leave your comments and suggestions. Please let me know if you like it or not !! MANY THANKS IN ADVANCE !