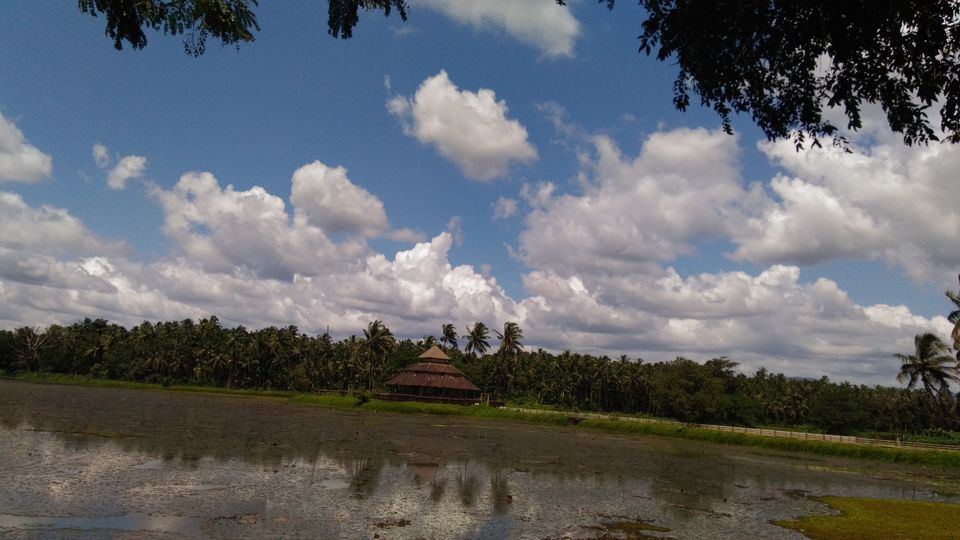 "Just as a candle cannot burn without fire, people cannot live without a spiritual life." This quote by Buddha forced me to think about a lot of complicated things which went over my head. I always took time to understand these highly philosophical theories and concepts of inner peace and spirituality. But I find it interesting to go out to the places from where I could gather information about these thoughts. The journey to Gometeshwara Temple at Karkala, in Udupi district of Karnataka was to experience the beauty of the place and the history related to it.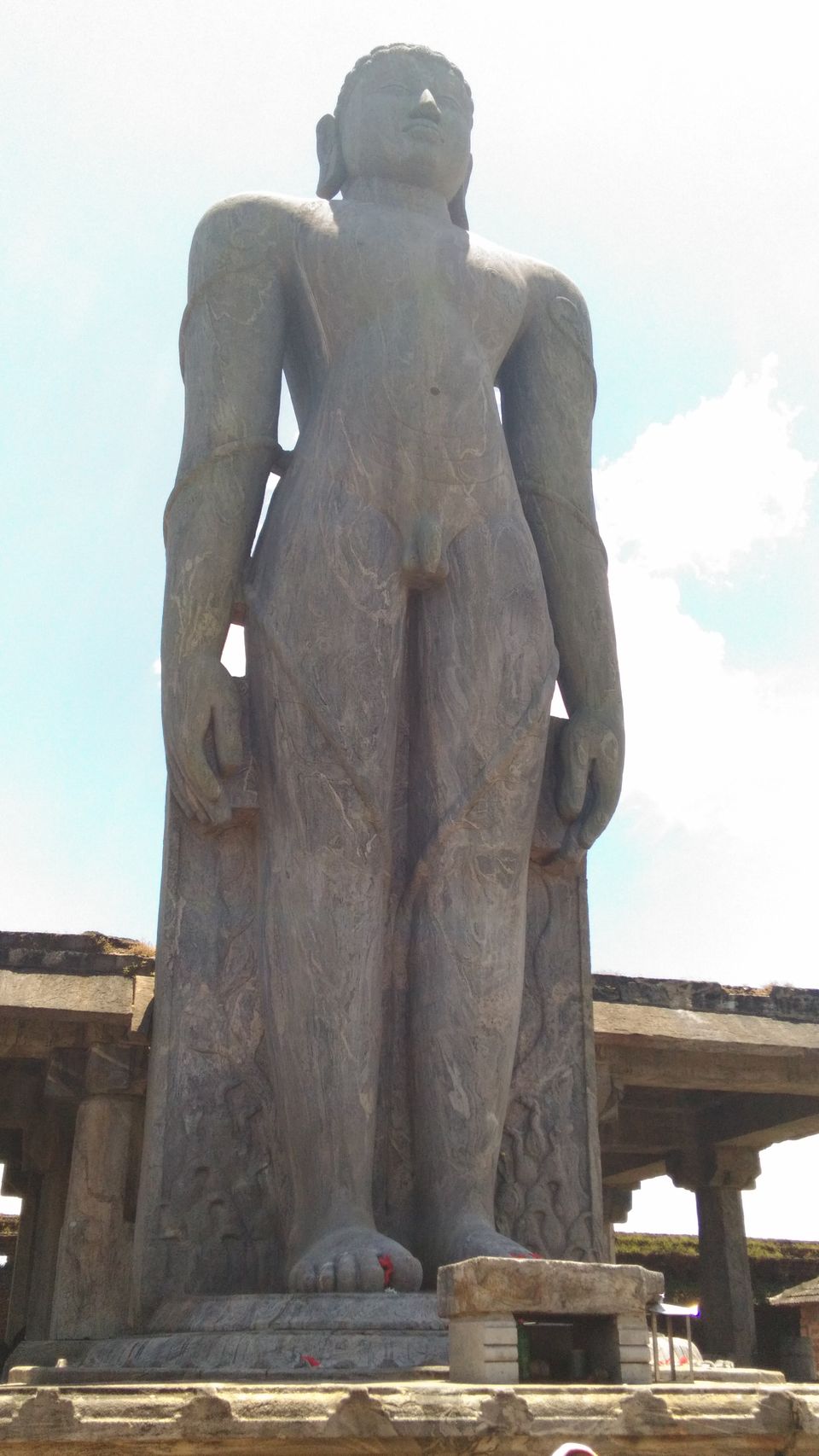 Gommateshwara statue is considered as an important historical landmark in the state. The temple is dedicated to Bahubali, who is considered as the spiritual guide for the devotees who follows Jainism. He is referred to as 'Tirthankara' which means a spiritual leader who believes in dharma. The temple is situated atop a hill which is made up of rock. The statue of Bahubali in Karkala is not only the single one in the state. There are four more statues of him in Shravanabelagola, Dharmasthala, Venur and Gommatagiri. All these statues are carved from a single piece of rock and are called monolithic statues. The statue in Karkala is considered as the second tallest one in the state. There are small plants creeping around the legs of the statue which indicate the meditation done by Bahubali. It is believed that he meditated for one year in the same standing position.
One of the most important rituals in this temple is Mahamastakabhisheka. When asked about the statue's history, the main priest of the temple shared some of the interesting factors about it and the rituals that are associated with it. "The statue was built in 1432 by Veera Pandya Bhair Arasa Wodeyar. The statue is made out of stones from the nearby mountains and these were transported to the place through trolleys. It took three years to build the statue. Mahamastakabhisheka happens once in 12 years which is an integral part of the Jain tradition. Water, tender coconut juice, sugarcane juice, turmeric powder and chandan are poured over the head of the statue. The ceremony lasts for a duration of 11 days. The same procedure happens in rest of the four places. Here in Karkala, we celebrate yearly festival called 'Rathotsava' which is a five day festival. Only the foot of the statue is worshipped during the festival," he said.
Statues of other spiritual leaders of Jain tradition are also installed in the temple. One could go around and encounter the positivity that prevails in the temple. Gommateshwara temple is a perfect place where one could understand the history as well as experience the calmness of nature.
https://theroadtakenstories.wordpress.com/
https://theroadtakenstories.wordpress.com/2019/03/06/in-trail-of-the-monolithic-ascetic/
https://theroadtakenstories.wordpress.com/2019/03/18/epitome-of-glory-and-courage/