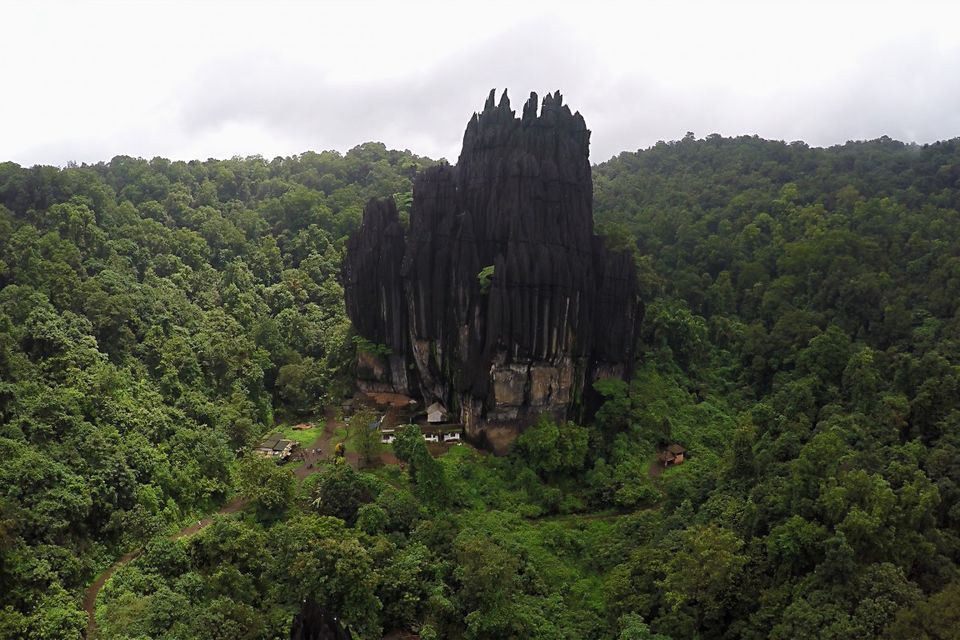 Located in the Sahyadri mountain range, in the Uttara Kannada district of Karnataka, the Yana rock formations are a nature lover's delight. Surrounded by dense forests and a beautiful backdrop of lush greenery, these beautiful hillocks have started getting a lot of attention from the tourist population travelling to nearby areas.
About the place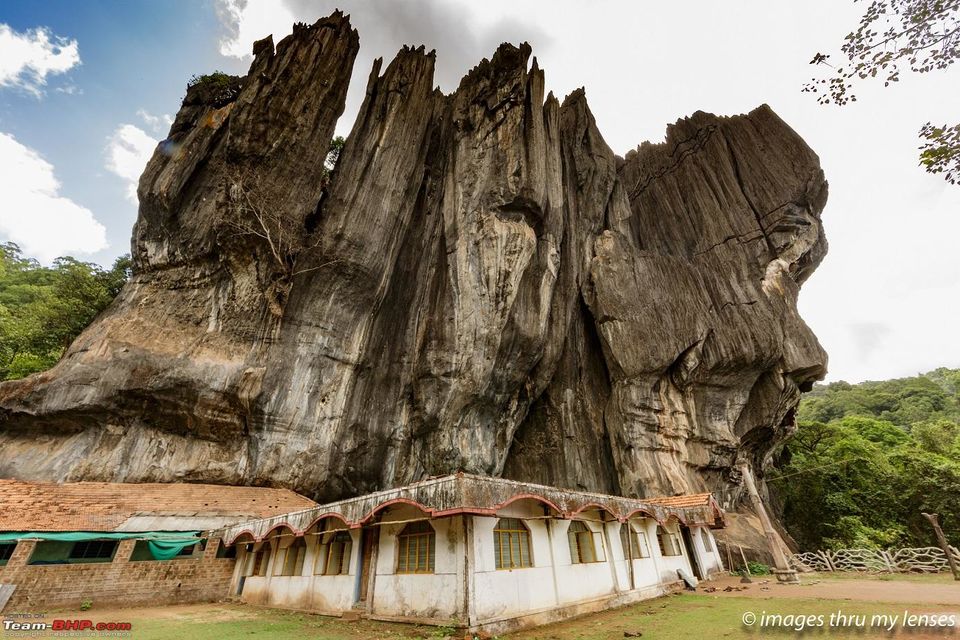 Known as a quiet hill station, it is only 25 km. from Kumta, a coastal town and 40 km. from Sirsi which is one of the major cities in Karnataka. Although it has about 61 limestone formations in a radius of 3 km, it is famous for it's 2 main rock formations, the Bhairaveshwara Shikhara (120 metres.) and the smaller Mohini Shikhara (90 meters). Composed of dark limestone formations of the crystalline karst rocks, these 2 rock formations tower over you at humongous height once you trek your way up from the scenic dense forest.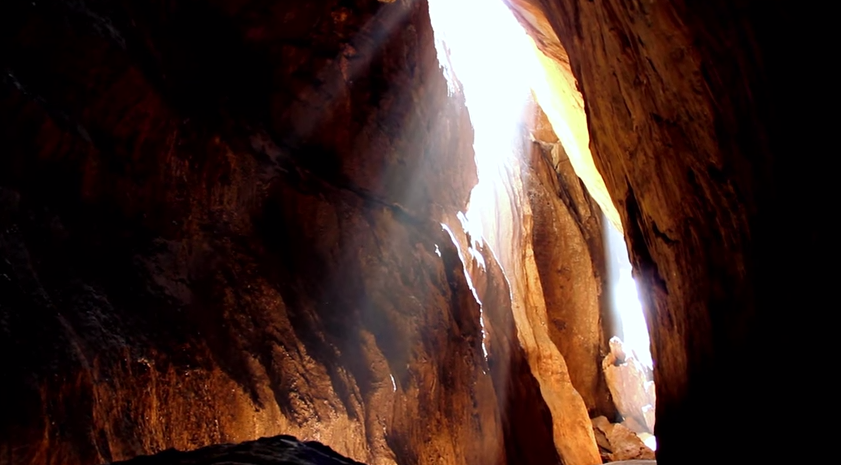 What makes the trek here more special is witnessing the cave temple right below the Bhairaveshwara Shikhara. After you take a muddy path around the centre of this rock formation, you can see a bronze statue of Chandika, an incarnation of the goddess Durga and a self-created Shiva linga which is referred to as Swayambhu Linga. Water drips from the roof of the temple on this linga, fascinating devotes who travel from long distances to witness this unique phenomenon.
The Legend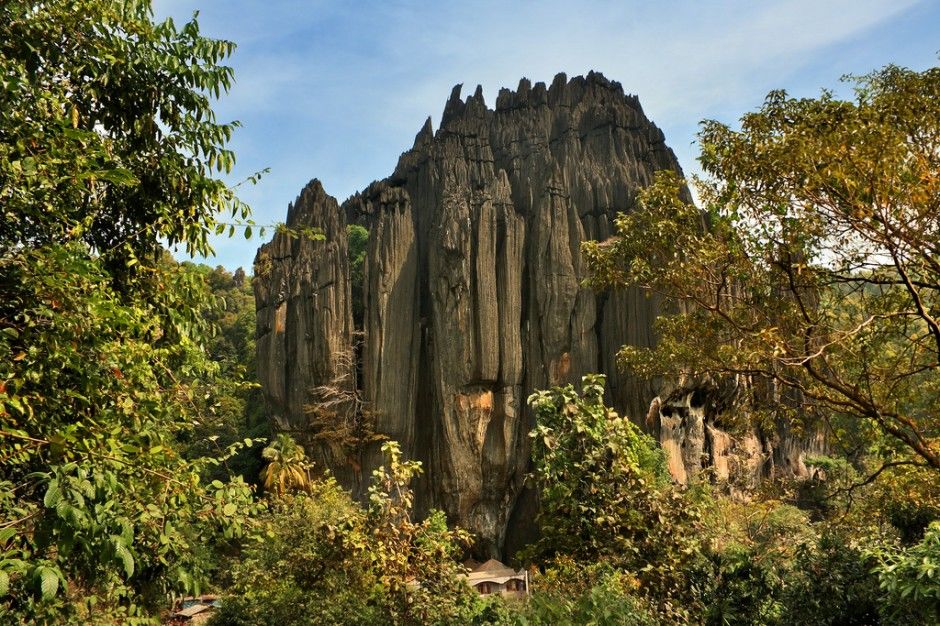 As per Hindu Mythology, the demon king Bhasmasura was once granted a boon by Lord Shiva that he could turn anyone into ashes or bhasma by placing his hand over their head. When he decided to test this over Lord Shiva himself, they sought help from Lord Vishnu to stop this act. Lord Vishnu turned himself into a beautiful young lady called Mohini who mesmerised the King with her beauty and her dance performance. Watching her keep her hand over her head in the dance performance, the King imitated the act and turned into ashes himself. The flames were said to be so strong that it turned the surrounding limestone black and this how the two peaks were formed.
Trekking your way up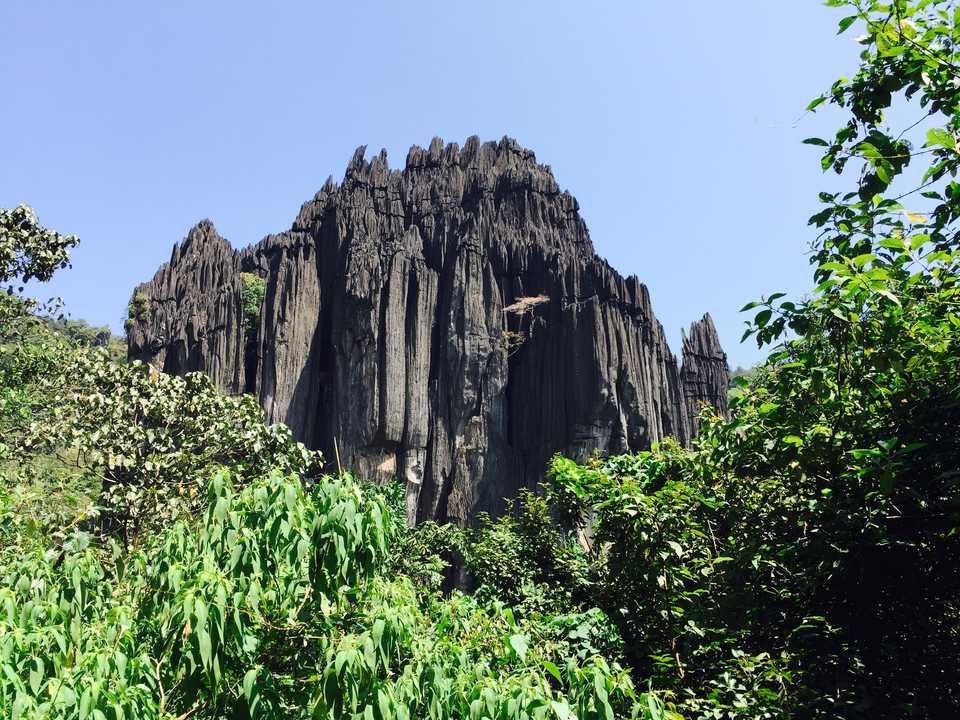 Trekking your way upto the rocks used to be extremely difficult earlier, however even though the path remains muddy in most parts now, it is still easier to reach the destination. The Sirsi route is ideal for non-trekkers as it is comparatively easier. However, for a scenic journey, the Kumta trek route is extremely beautiful and surrounded with thick woods. Due to the increased number of tourists, the locals have suggested declaring Yana as a National Natural Heritage site and giving it protection under the Biodiversity Preservation Act 2002.
Things to do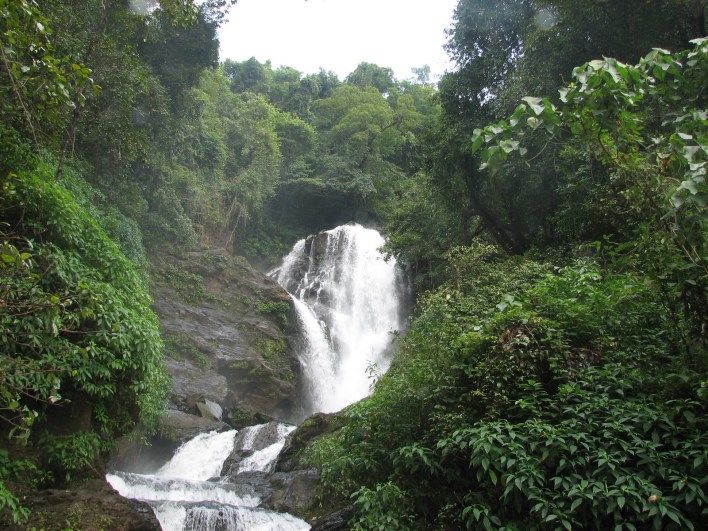 Apart from trekking your way up to the beautiful hillocks, there are also a lot of places nearby that you can visit during your trip here. Vibhooti waterfalls is a must visit to experience the serene gushing of it's waters in the middle of lush greenery. You can also travel to the scenic regions of Karwar (90 km.) or relax on the beautiful beaches of Gokarna (50 km.)
Best time to visit
Although it can be visited all around the year, winters are the best time to trek up the mountains. Thousands of pilgrims travel here during Mahashivratri for the grand celebrations at the cave temple and to take blessings. Due to the increase in tourism here, it is best visited during weekdays to experience the calmness of the region.
How to reach
By Air: The nearest airport is at Goa (210 km.) You can drive from there in a private vehicle of take a state transport bus to reach Yana.
By Rail: The nearest major railway station is at Madgaon (112 km.) to reach from any major city in India. However, you can take a train from this Madgaon further to reach other closer stations such as Kumta, Ankola or Harwada.
By Road: The road to reach Yana is very scenic and quite well developed. You can reach there from other nearby towns like Ankola, Sirsi or Kumta.
Have you been to any such unique places? Write about it on Tripoto.
Check out videos and more on Tripoto's YouTube page!