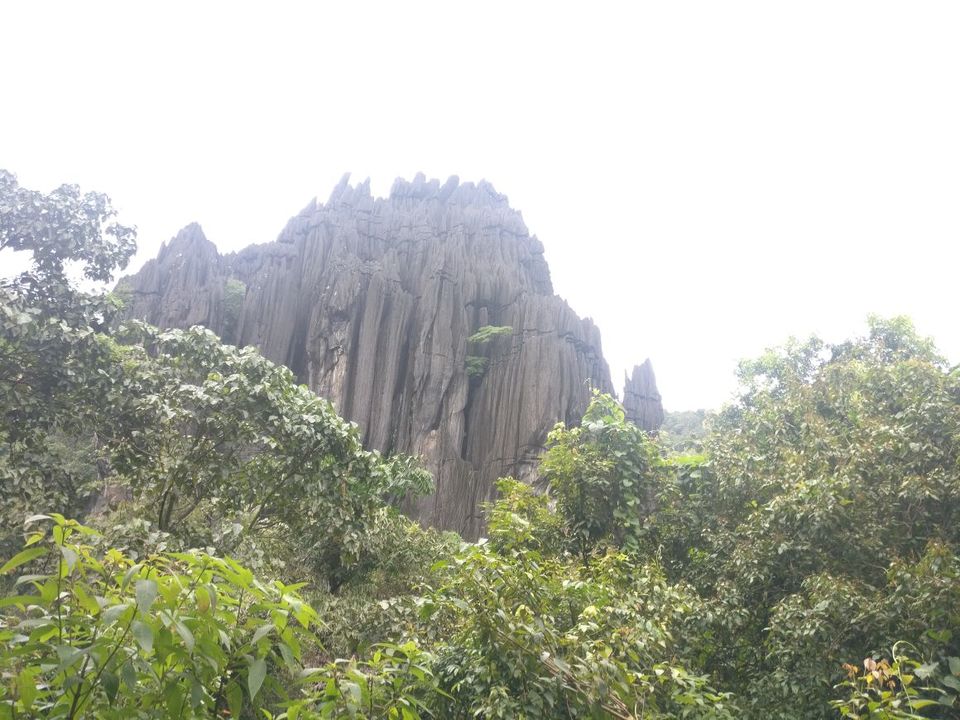 Uttara Kannada district of Karnataka state is of great importance in terms of both tourism and religion. Having explored the mesmerizing Jog Falls and beautiful and serene beaches of Gokarna, this was now time to see the other side of Uttara Kannada.
We started from Gokarna around 1pm after checking out from our hotel rooms. After having lunch on the way somewhere, our next hop was Vibhooti Falls which is approximately 56km from our hotel in Gokarna.

This waterfall was not on our list of places to visit near Gokarna but after talking to locals and from the sign boards we got to know about it. So we reached the falls at around 3.30 pm. From the vehicle stopping point one needs to walk for 1-1.5km to reach the falls.
The path to falls is also beautiful, surrounded by lush green Sahyadri forest.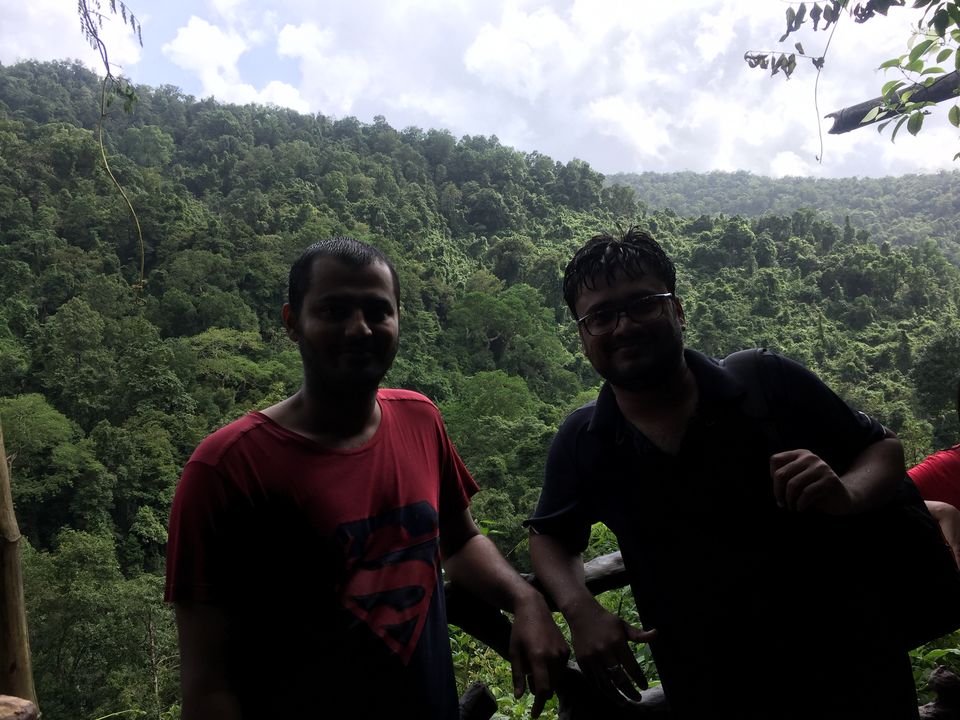 Multiple small waterfalls on the way made us impatient about the ultimate fall. We were so moved by the tiny falls that we couldn't wait longer for the final stream.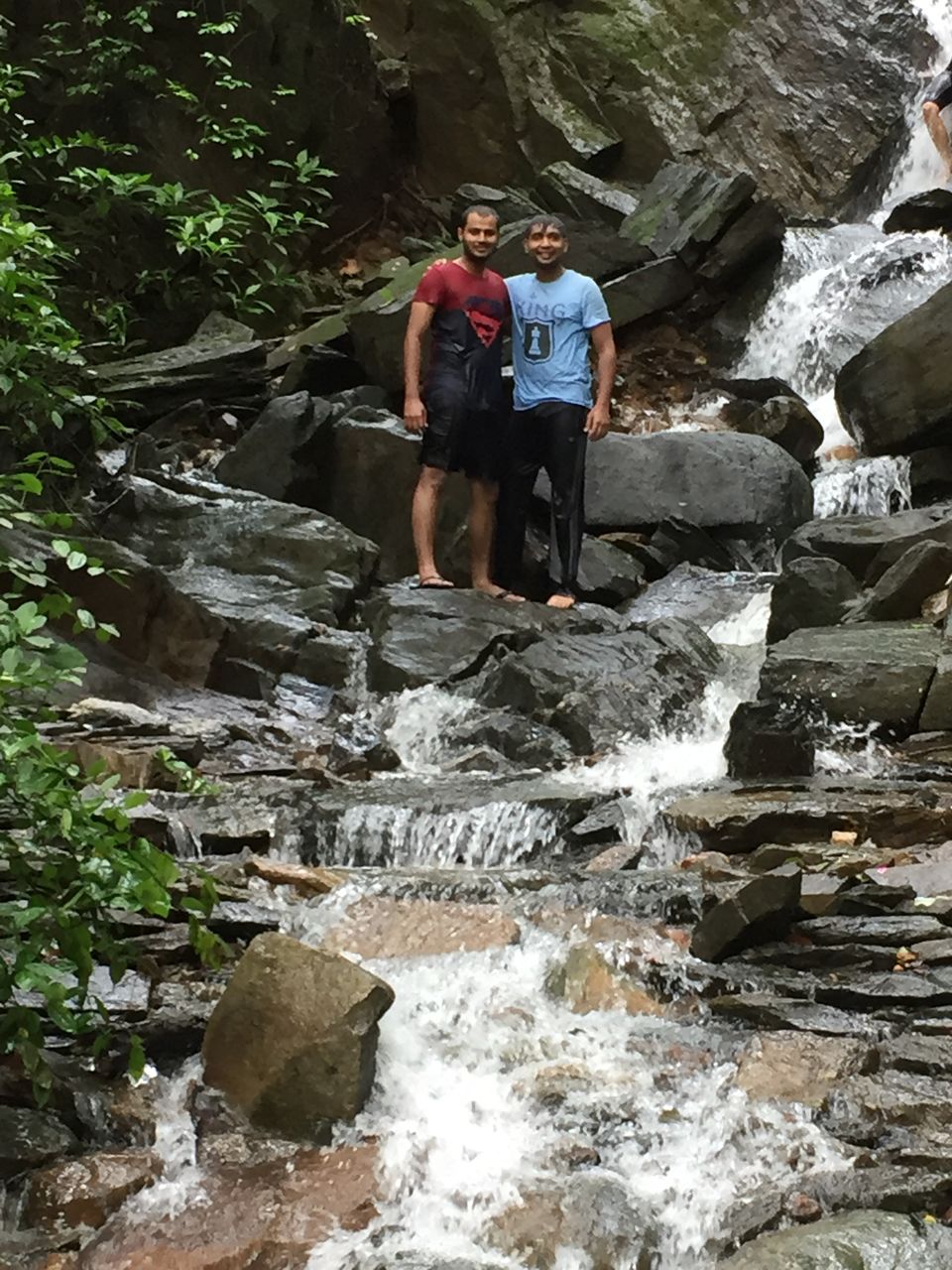 You could hear the babbling sound of the waterfall from a distance and here it is: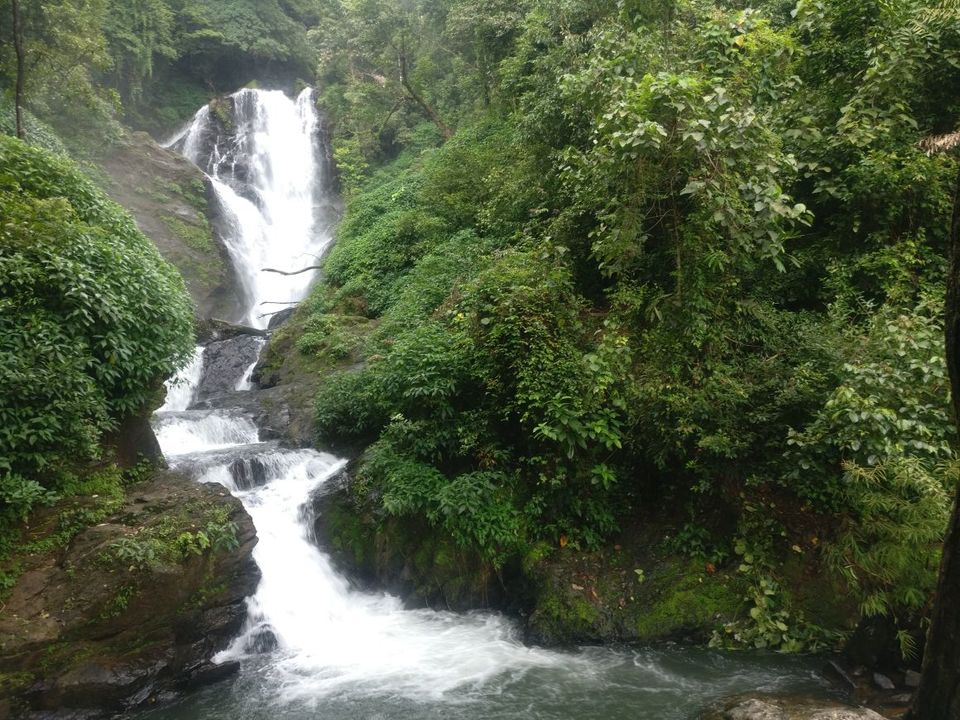 Amidst the dense forest, the waterfall is surrounded by huge rocks. The water flows in steps here. Since the flow of water is heavy due to monsoon, it is not advisable to go to upper part of the waterfall.
The water was super white, cold and deep and the rocks were slippery. You need to be very careful in the center of the pool since this is where the flow is downstream. Though you can easily swim but beware that force of water is very high.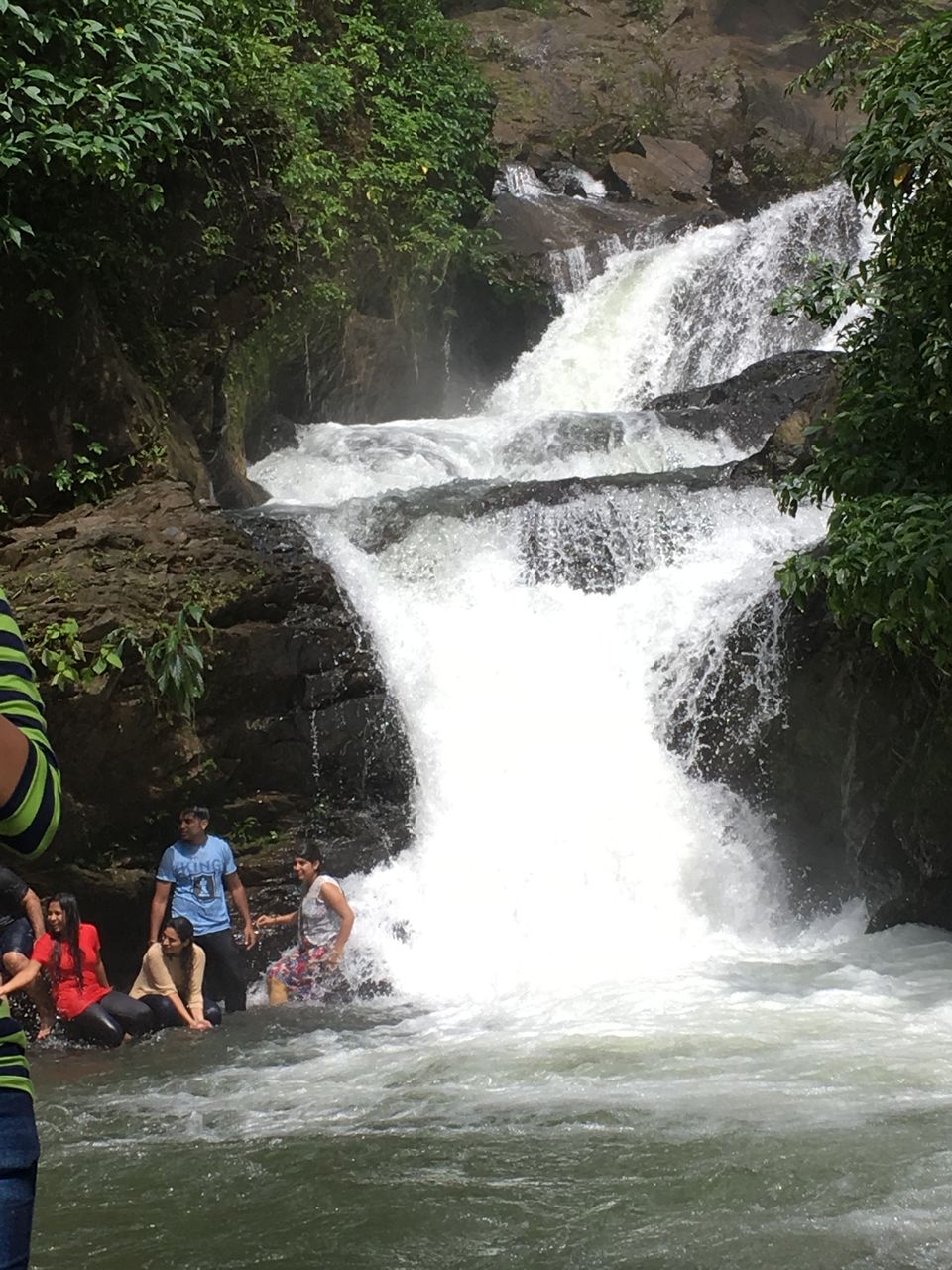 After spending a good amount of time we headed back to the vehicle stopping point. You can find a very small changing room near the parking area though a bit untidy.
It goes without saying that our next destination was Yana caves. Yana is located near forests of Kumta in the same Shayadri mountain range of the Western Ghats. Yana is famous for these two massive rock outcrops known as the Bhairaveshwara Shikhara and the Mohini Shikhara ("Shikhara" means "hill")
It is a magnificent architecture of mother nature where a huge rock got transformed into a cave.
Distance from Vibhooti Falls to Yana caves is not more than 10 km but the route is slopy with lots of turns and curves. You need to be real careful of the potholes on the muddy road.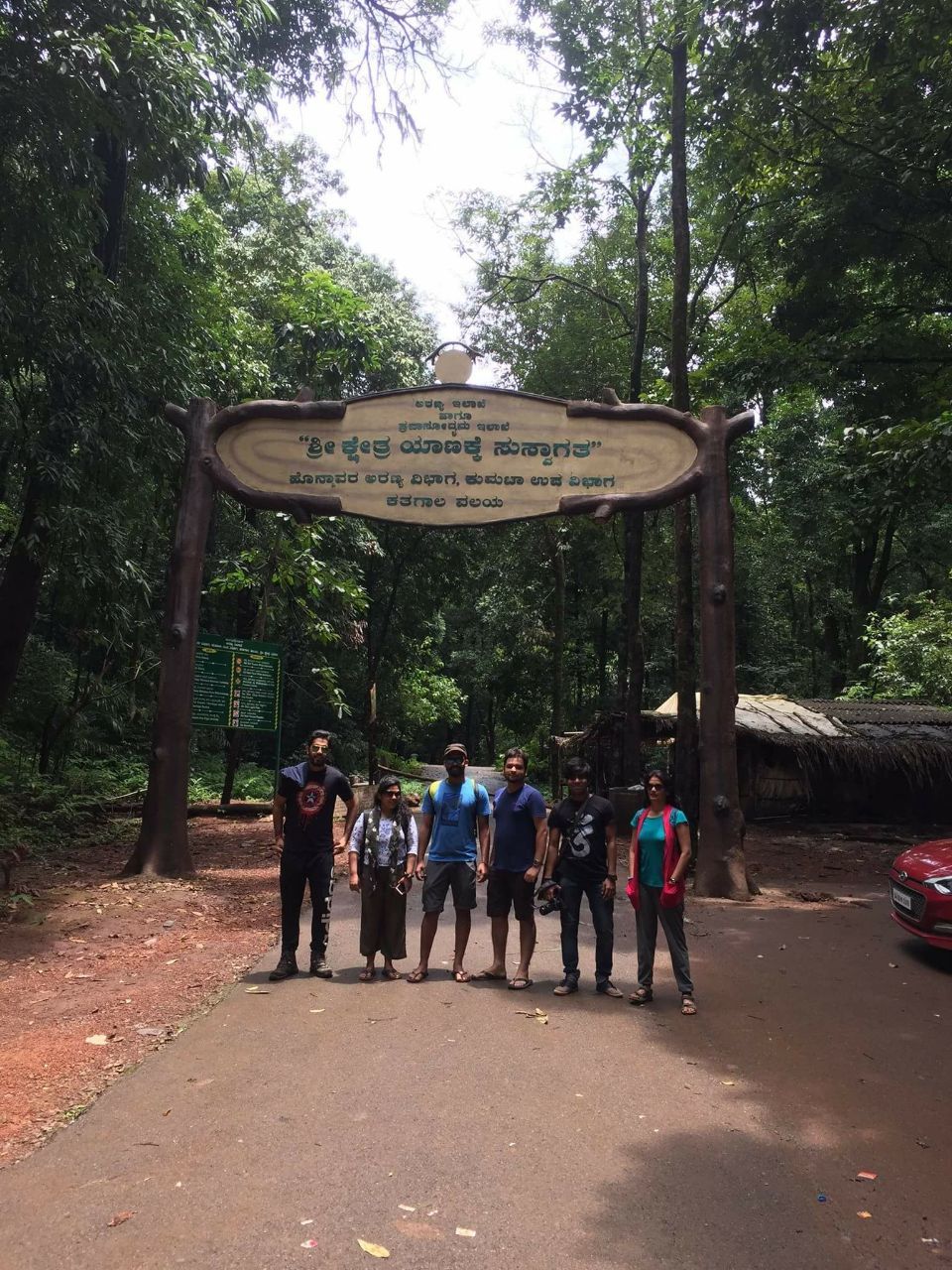 There is a small trek of about 2-3 kms to reach the caves. At some places it is steep too so one needs to climb.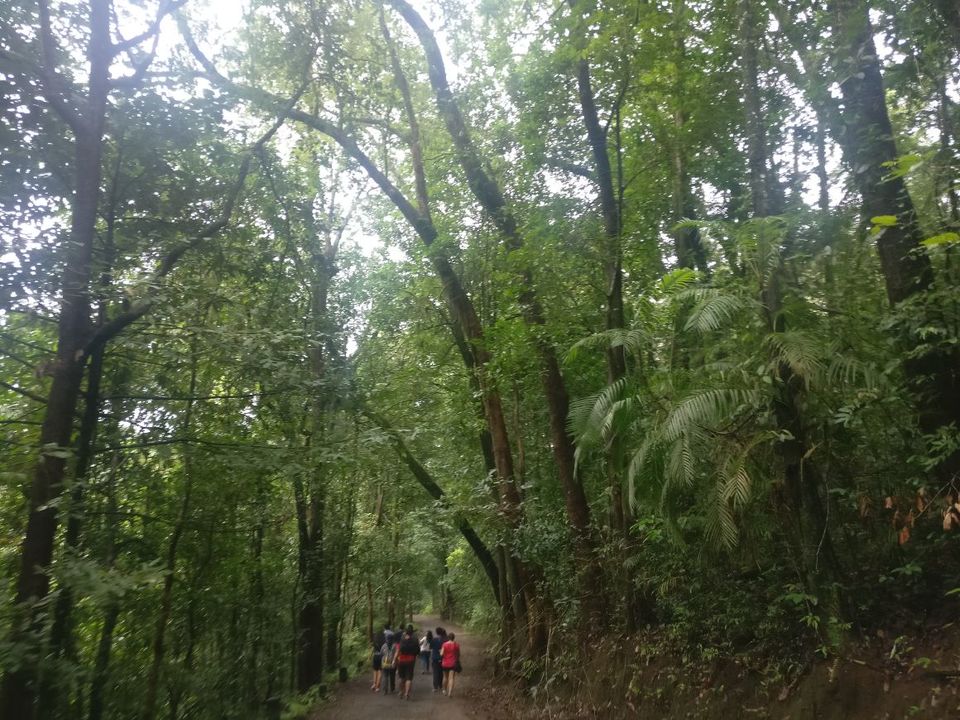 With greenery all around and slight drizzling this trek was even more fun.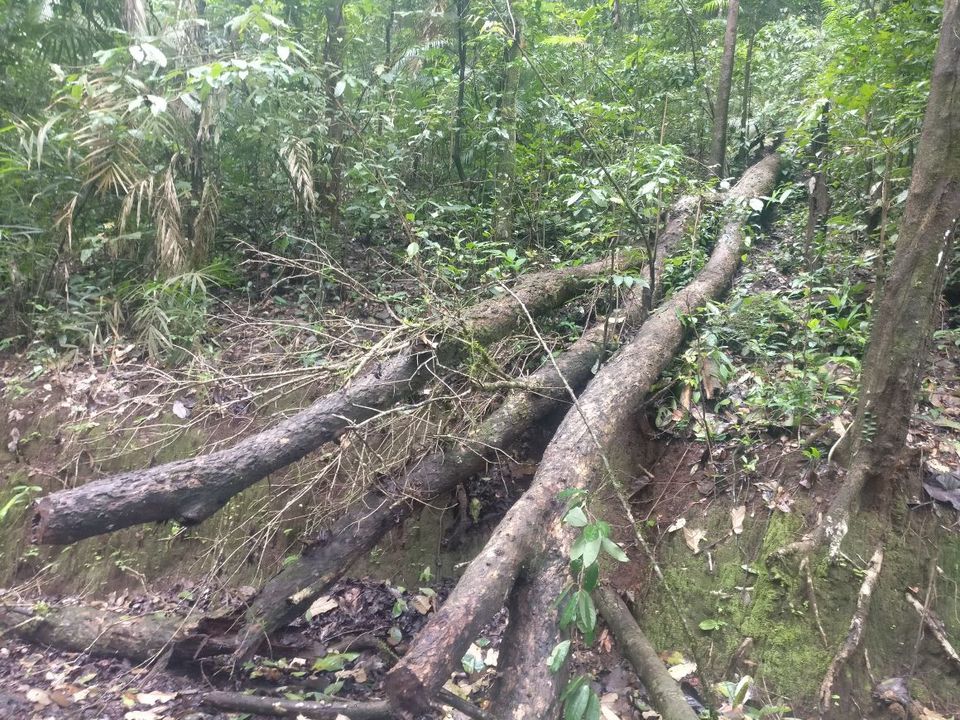 Yes, we arrived at the spot.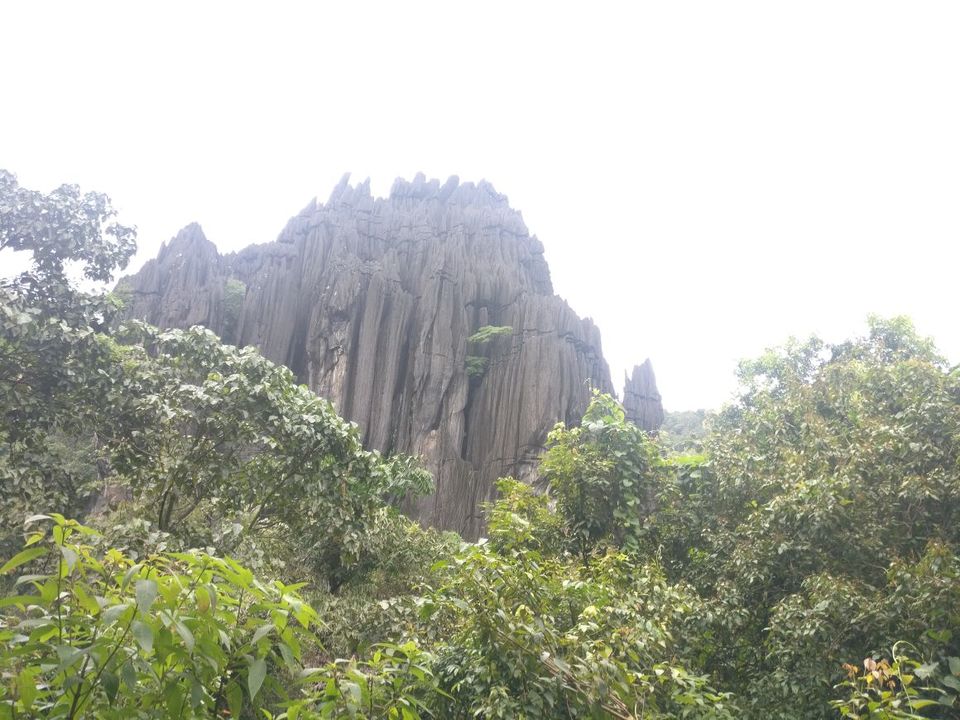 Its easy to walk inside the cave and enjoy the beautiful sight because of the stairs. If you are a heritage lover then this place is a treat for you.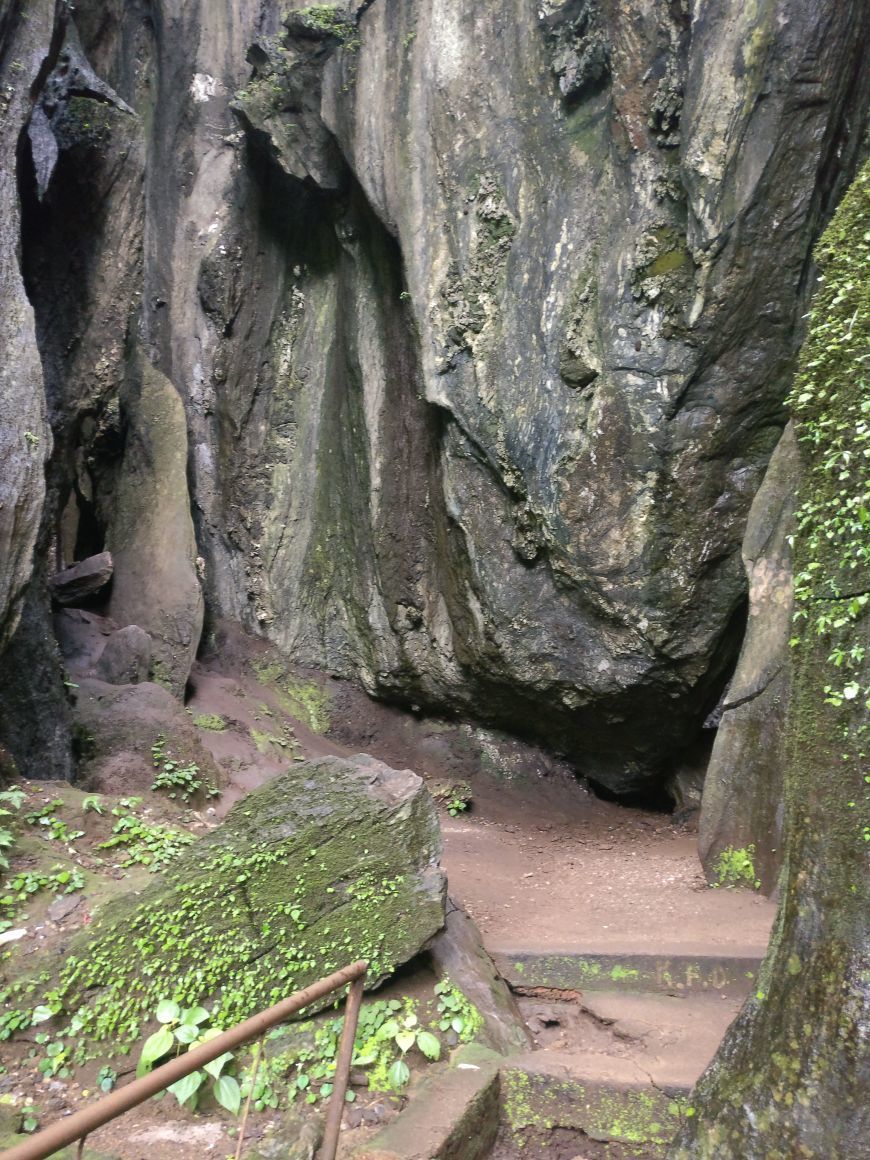 After touring the caves from inside it was already dark so we started our trek back to the entry gate and left for the next travel destination and for that keep following my next blog. :)