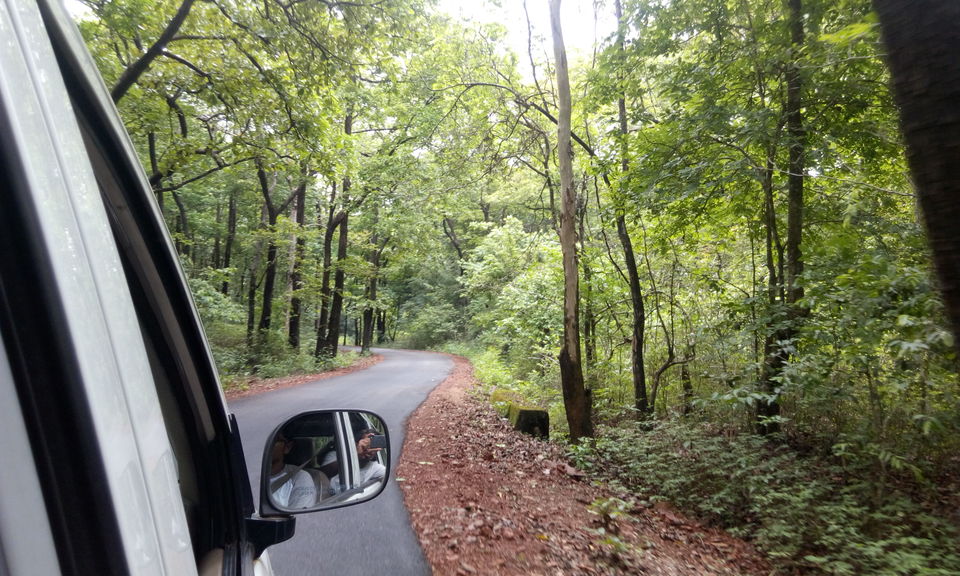 For the ones who follow the roads less travelled, the road trip to the rocks at Yana and Jog falls in Karnataka should be a definite on their bucket list.
I happened to be in Karwar, North Karnataka for a wedding with all my family and cousins in attendance. It is our hometown. We had all known about Yana and Jog falls since childhood, but still hadn't been there. Yana is about 60 kms from Karwar, with Jog falls a further 104 kms from Yana. Luckily, we all cousins had 2 days to spare together after the wedding, a rare occurrence now-a-days. So, this was our chance to be on the road trip to Yana first and then Jog falls. And the convinced trip buddies didn't need much convincing and we were ready to roll out.
Karwar to Yana
Karwar is connected by rail to most cities of India and also by road from Goa, Maharashtra if you are an outsider.
We hired an Innova from Karwar and set out early morning at 7 am. The route to Yana was absolutely breath-taking to say the least. And this why I would strongly recommend renting a private vehicle than using public transport, because you would feel like taking stops every now and then and enjoy the scenic beauty or take photos. Firstly you are greeted by NH-17 with its bewildering twists and turns and the Arabian Sea in the west visible occasionally as you start from Karwar. Then you are welcomed by the woods as you take to state highway after Ankola town to reach Yana. This road is a narrow one called Sirsi Ghat and hence is the road less travelled. The road will is sure to give you goosebumps as you will encounter endless 180° turns in the ghats. I was thankful; my elder brother Abhinav who was driving had prior experience of road trips to the Himalayas. The serenity and the emptiness of the ghat road engulfed me to the extent that I didn't utter even a single word even though I was with my cousins! You will forget about everything and get immersed in nature around you. For a moment, the thought of having got lost flashed across my mind; such was the tranquillity of the surroundings. The forest road reminded one of my cousins, Rohan of the English horror movie Wrong turn. And then I tried imitating a zombie from the movie to see if I could scare the hell out of Nilesh, my youngest cousin. It was one of the densest forests I had ever been to. The reason being, it was post monsoon in the month of Oct. So late or post monsoon is best time to visit Yana.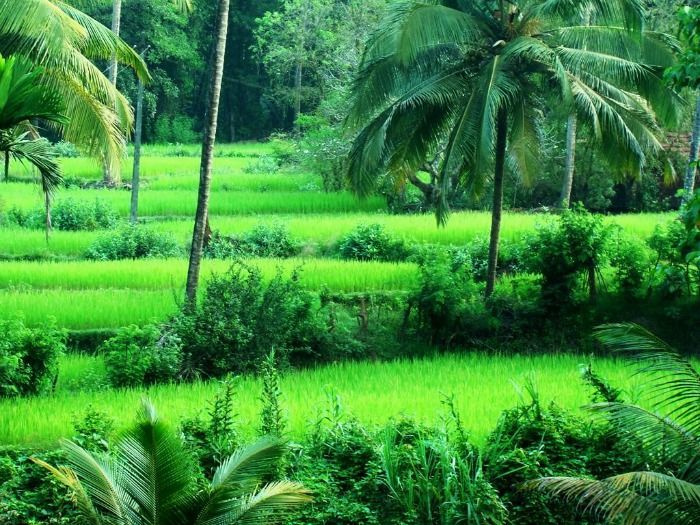 Yana is a village located amidst thick forests known for the unusual rock formations. As Yana drew closer and closer, I felt like entering a traditional Indian village in the South; verdant agricultural fields with coconut and betel nut trees all around you. The sign boards only a few miles earlier in English and Kannada got replaced by the only Kannada ones; dark skinned men wearing traditional Lungis and women in saris.
To reach the main site of the rocks, you have to trek up a narrow trail about 1.5 kms long from the nearest road head. Once you reach the site and face the twin rocks, the feeling is magical as if you are in fantasy world. You have to be there to feel it. It is an amazing place with two huge rocks in the centre of the forest.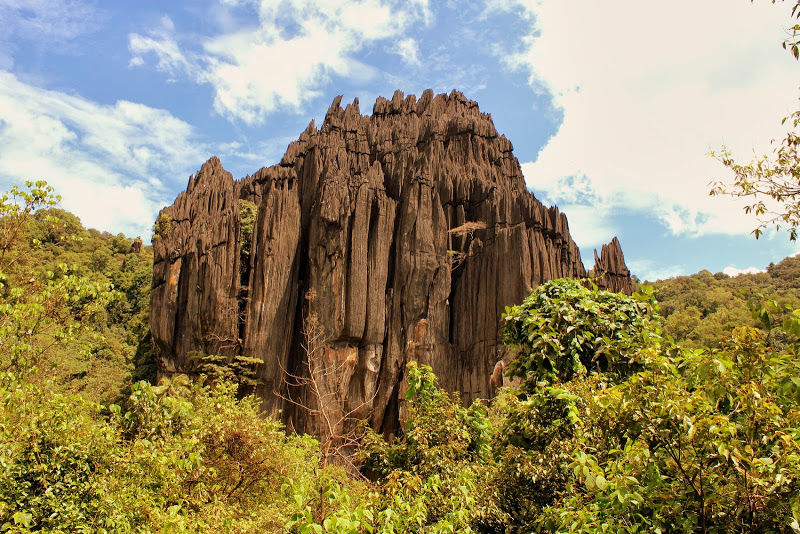 The twin rocks are the kind you see in Hollywood movies.The two massive rock outcrops are known as the Bhairaveshwara Shikhara and the Mohini Shikhara. The huge rocks are composed of solid black, crystalline Karst limestone. Bhairaveshwara Shikhara is 120 metres in height, while the Mohini Shikhara, which is smaller, is 90 metres in height. There is a pilgrimage centre because of the cave temple below the Bhairaveshwara Shikhara where a Swayambhu linga has been formed. Water drips from the roof over the linga, adding to the sanctity of the place. During Mahashivratri, there is large gathering of people and the festivities are held for 10 days.
The dark hollows of the rocks are homes to huge population of bats hanging upside down. You will find them amazing.
There was a small tea stall besides the rock site. Tea tastes great in such environments! But the thing that will remain in my memory for a long time will be the bananas that I had after tea. I swear to god, they were the sweetest bananas I had ever eaten! They were not the small elaichi ones. I wonder where tea owner had got those bananas from! He was selling them for a modest 3 rupees per banana and I ate 3. My cousins had 2 each. I don't know if he is there year round selling bananas. But I had to mention this man, for he was selling not just the bananas, but pure joy. He was a lanky fellow who seemed to be very hardworking. When you meet such people, they really do make your day.
Yana to Jog Falls

It was 2 pm and next up was Jog falls. It is a further 100kms from Yana. Whilst on route to Jog falls, we got to witness a couple of smaller waterfalls with water dripping on the edge of the road. Getting directions through such wilderness was difficult as smaller roads approach on the way and even the mobile network is not reliable for internet usage. So do use internet wherever possible or carry a map so as to not get lost. We managed to reach Jog falls by evening at 5 pm.
When I first saw the Jog falls, I couldn't get my eyes off them. I was completely awestruck. You will fall short of adjectives to describe the beauty of the place. Words like mindboggling, jaw dropping will seem small to befit the spectacular falls.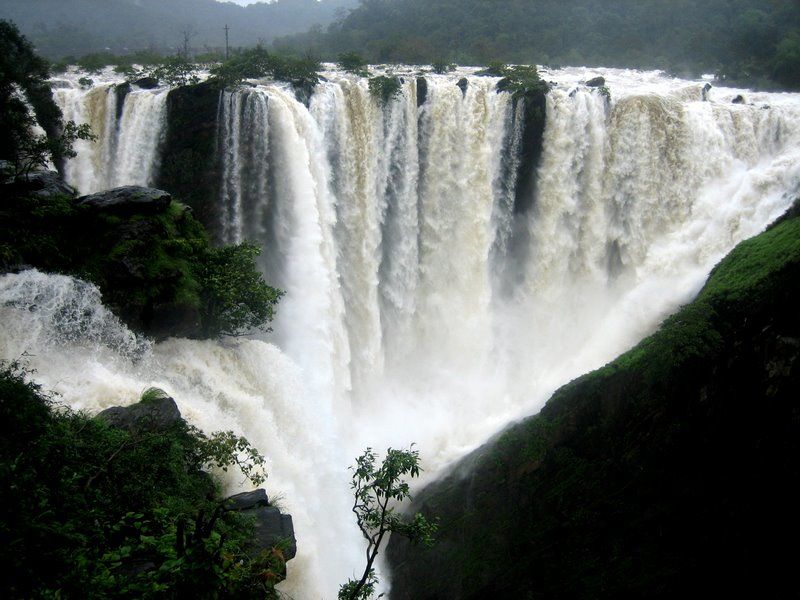 Jog Falls, created by the Sharavathi River falling from a height of 253 meters (829 ft) is the second-highest force waterfall in India. It is located in Shimoga district of Karnataka 40 kms from Sirsi. Now this is a major tourist attraction; people from various parts of the country come to see the magnificent water fall that will take you to a different world altogether.
River Sharavathi splits up into four different tracks which are named in accordance with their perceived trajectories. Going from left to right respectively in the picture, the names and the reasons for naming are:
Raja (King): Named so because of its apparently 'dignified' and 'serene' fall.
Roar: This stream appears out of a mass of rocks, making a tremendous amount of noise.
Rocket: Consists of a large volume of water streaming out of a small opening at a very high speed.
Rani (Queen), also called Lady: The stream has a winding, twisting trajectory, said to resemble the movements of a female dancer. The falls has 1400 steps built to arrive at the bottom of the hill.
It was getting dark, so we arrived at the bottom with our camping tools and tents which too were rented from Karwar. This is the perfect site for camping and we set our camp there. After much hardwork setting up the camp, we had our dinner which we had packed back in Karwar. It was a long day spent in the lap of Mother Nature. As night approached, we could hear the water hitting the rocks in the background. It was the most peaceful and soothing thing ever.
This was it. We got up in the morning and bid good bye to Jog falls almost thankful for such a surreal experience. The return journey was full of masti with cousins. At the end of the trip I realised one thing that, 'If you wish to be happy, then be. Nature has it all placed right for you. All you need is to do is set out, explore and never stop! '