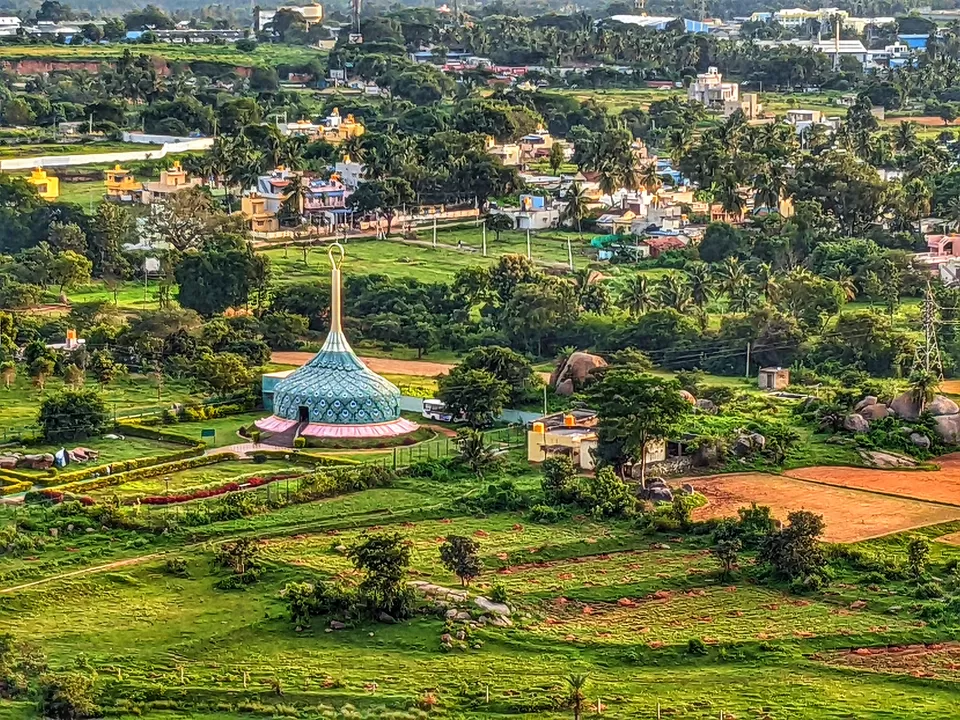 A unique temple, a short hike and a mesmerizing sunset - that's what our weekend trip to Mandargiri was all about.
Mandargiri is a place of pilgrimage for Jains, located in Tumkur district of Karnataka. But don't get deterred by 'pilgrimage'. The place is far from boring. In fact, it is one of the best day trips from Bangalore.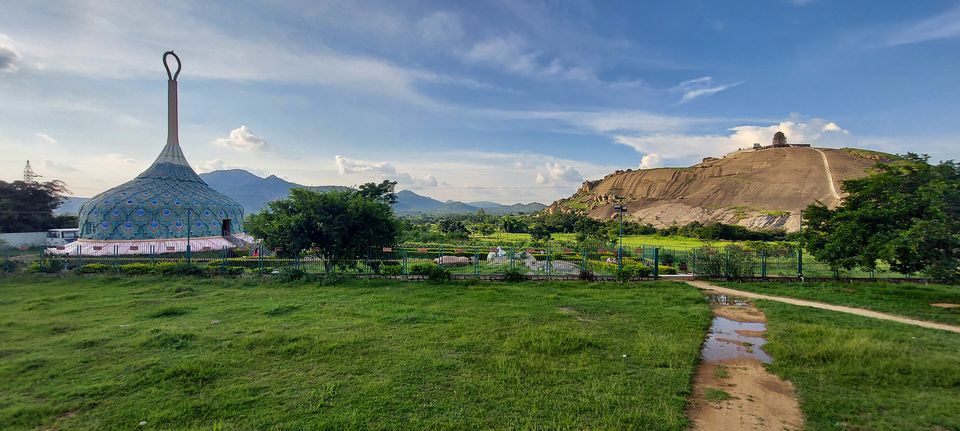 Places to Visit
Peacock Temple
Mandargiri is famous for the 'Gurumandir' or the temple at the base of the hill, with its unique Pinchi (peacock feather) look. IT also holds a world record for being a unique Jain structure. Inside the temple, it is really calm and quiet and there is a statue of a Jain saint, whose complete life story from birth to enlightenment till death is painted in pictures.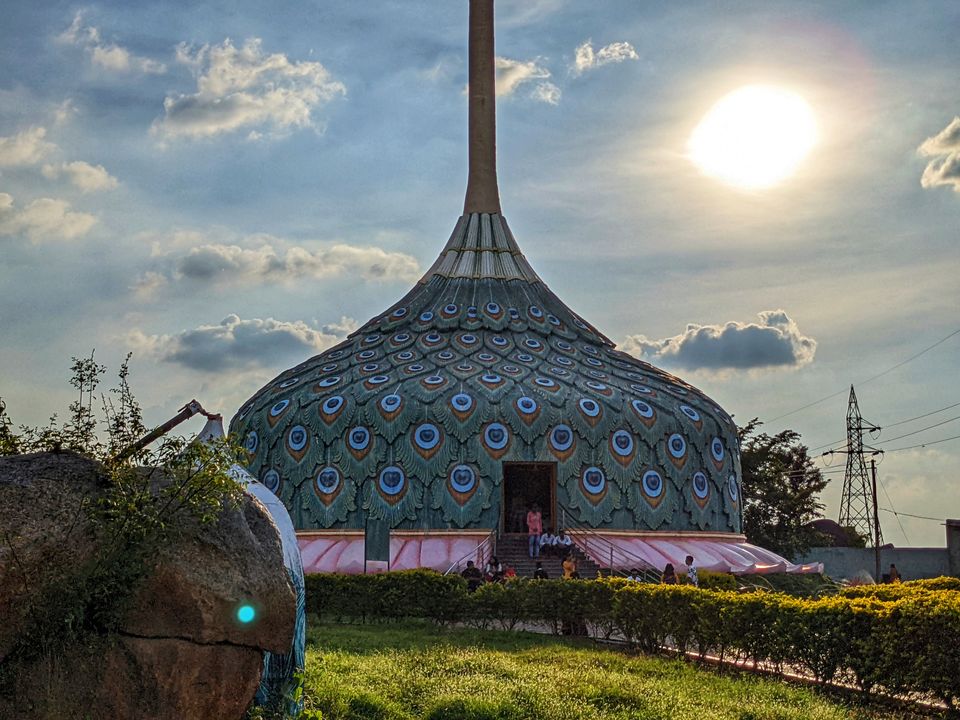 This is one of the most Instagrammable spots around Bangalore, as the temple, resplendent in its hues of green, blue and pink will leave you in awe.
Tirthankara Statue
Another beautiful spot here, is the statue of Chandranath Tirthankara. It looks like a scaled down version of the Gomteshwara statue at Shravanabelagola.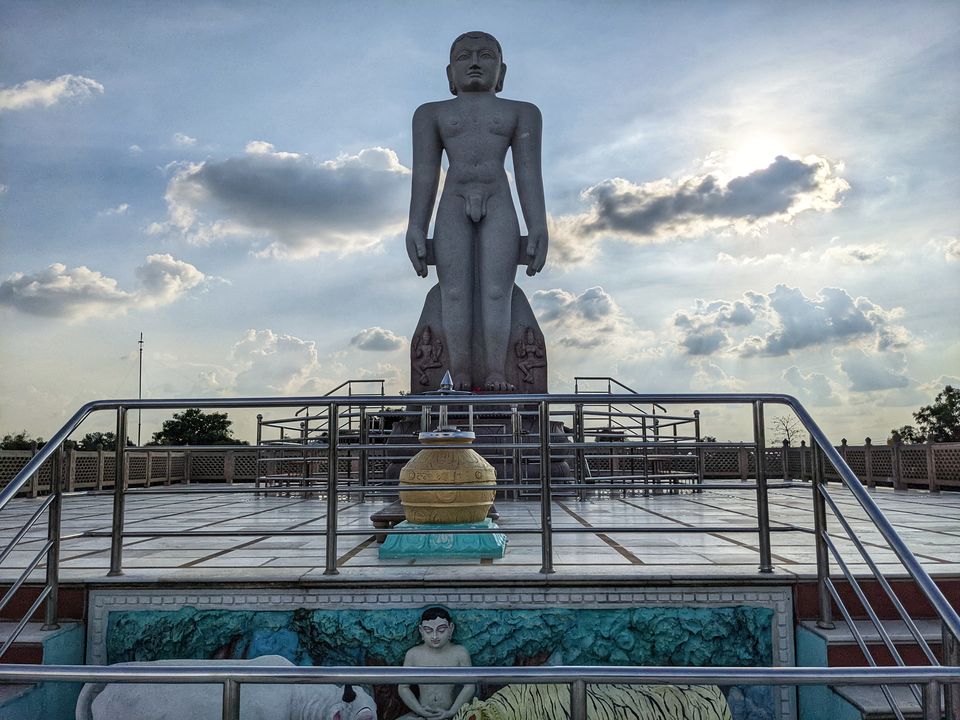 We took some amazing pics from this enclosure. The only thing to remember is that it gets really hot during the day, as it is out in the open. We visited in the evening, so we were able to spend a lot of time here.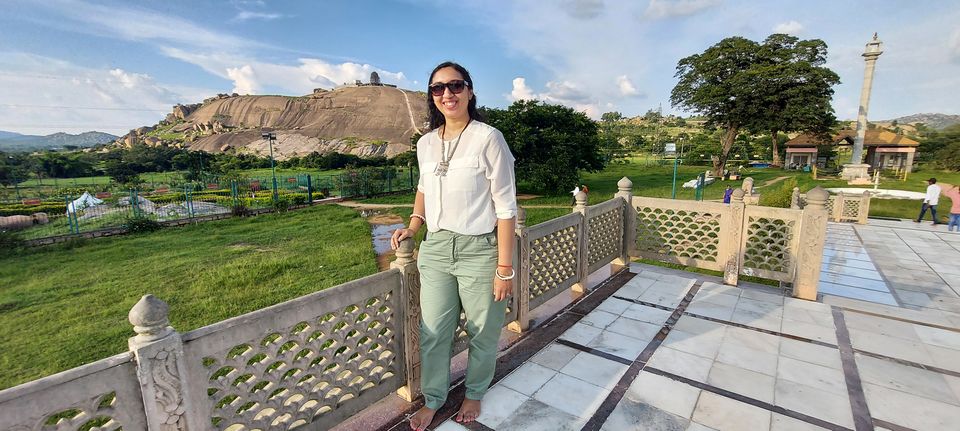 Mandargiri Hill Trek
On my previous visit here, we had skipped climbing the 450 odd stairs leading to the summit of Mandargiri. This time however, we summoned our inner strength and decided to give it a shot. And this turned out to be the best part of our trip.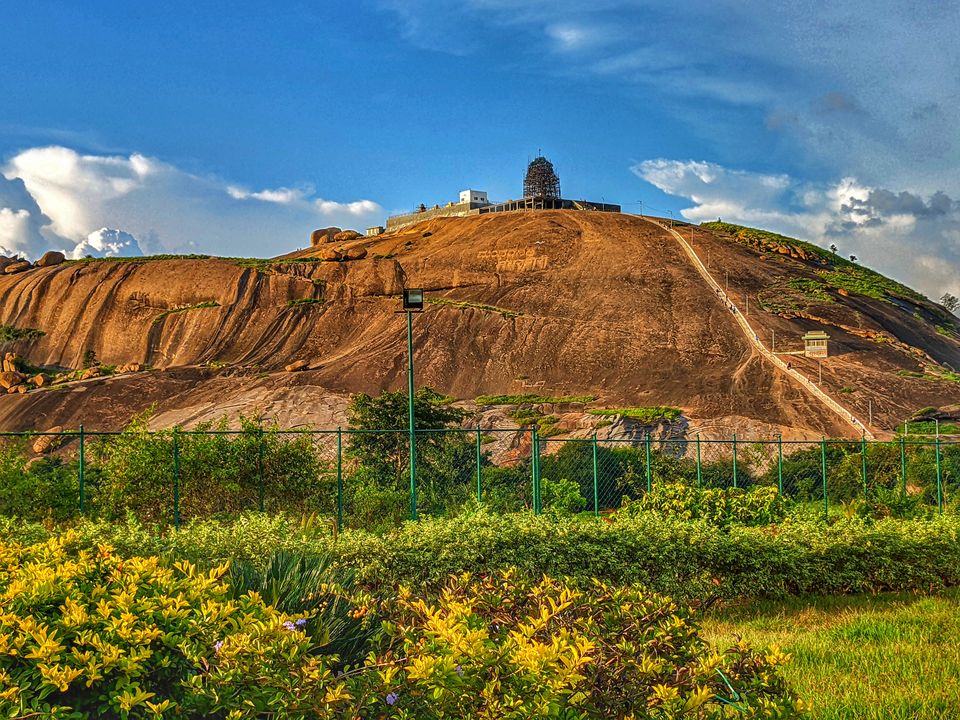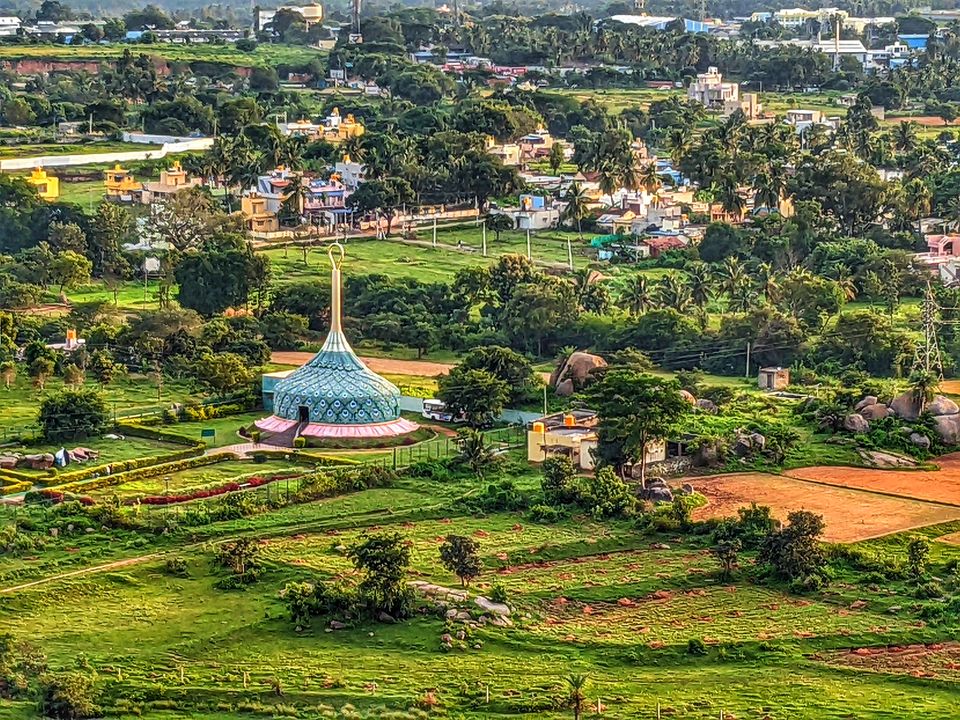 Whenever you get tired, just stop and look at the view from the stairs. That's what we did. And we almost didn't go up till the summit, thinking that we'd already seen the view from the stairs, and it would be the same from top. But the best part was yet to come!
Lake and Sunset View
Once you reach the summit, go towards the back of the hill to get a spectacular view of the lake between the mountains and boulders, giving it an out- of- the- world look. It is best to go in a group around sunset, because the views are simply mesmerizing!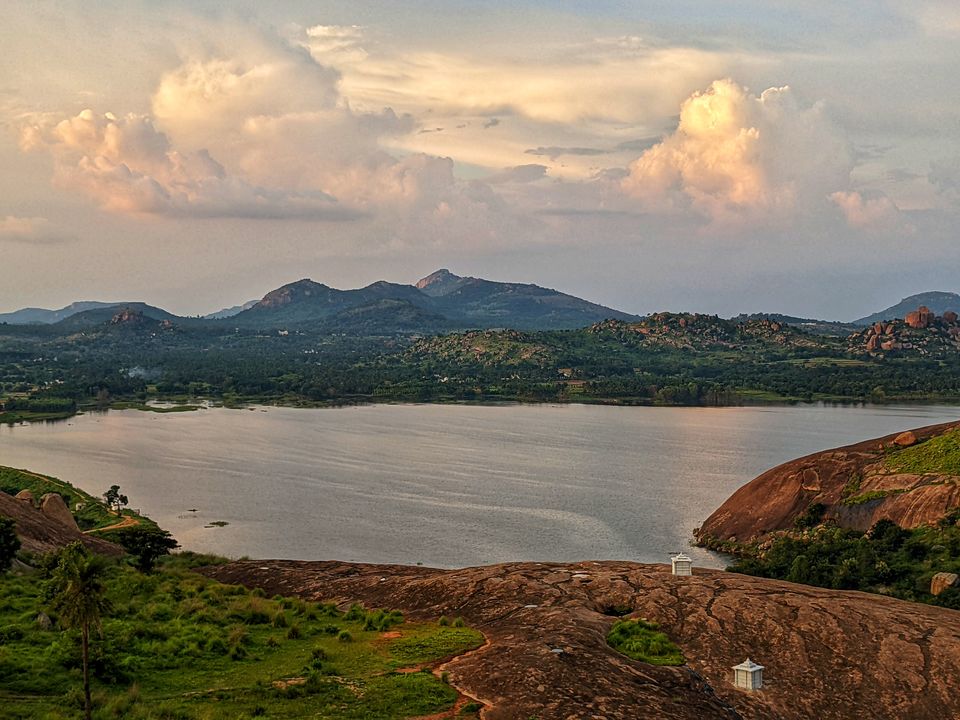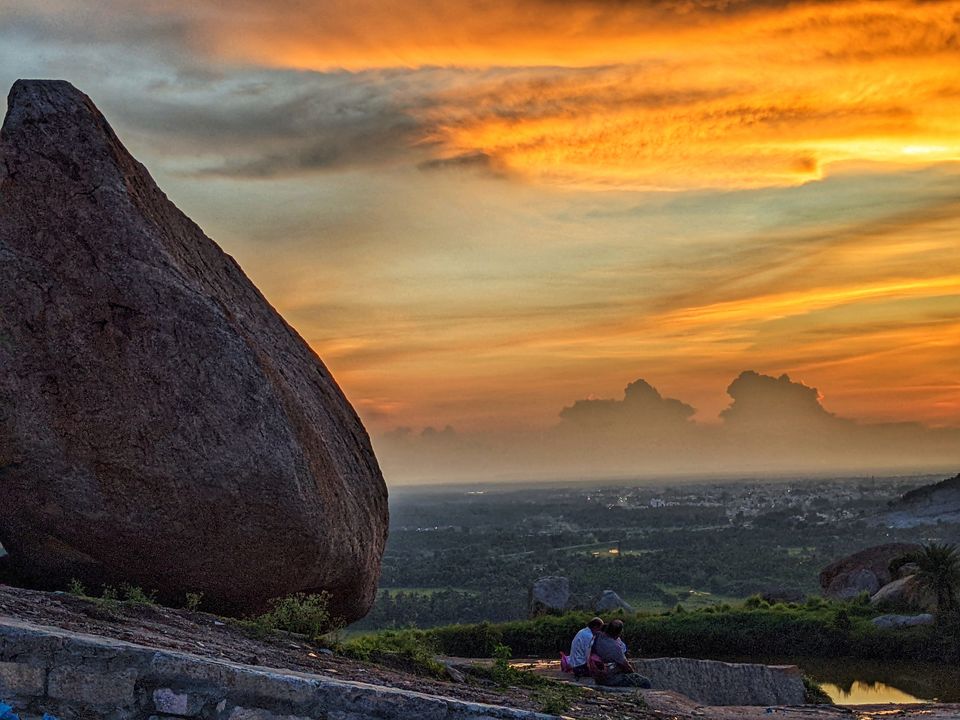 And if you are still in two minds about visiting here, or hiking to the top, here are some more photos to help you make up your mind: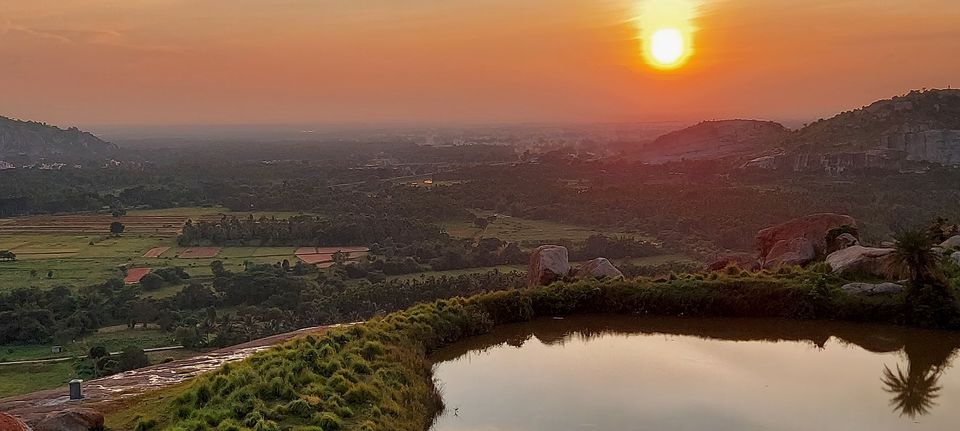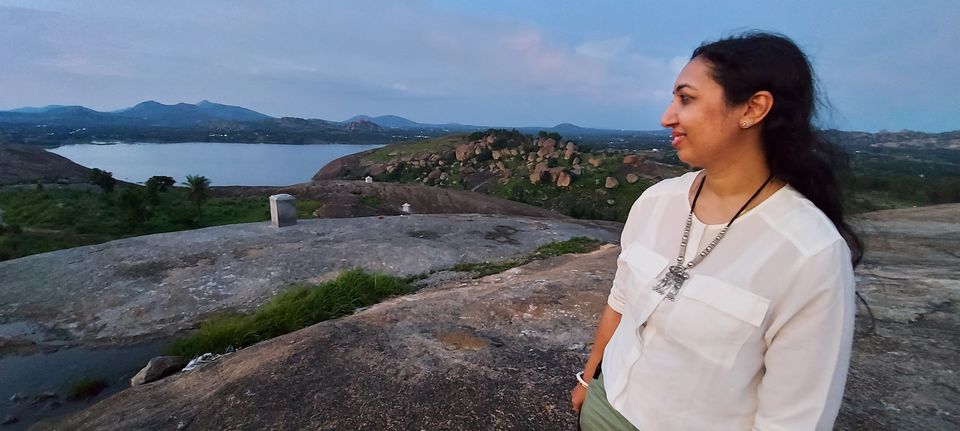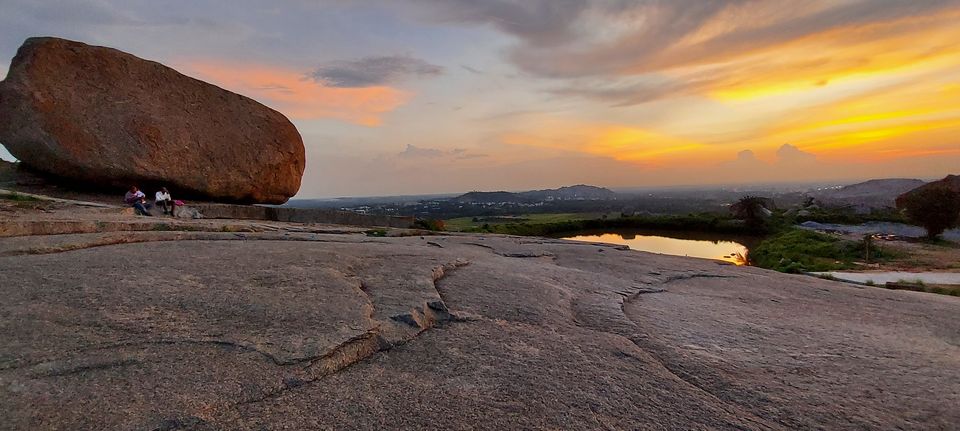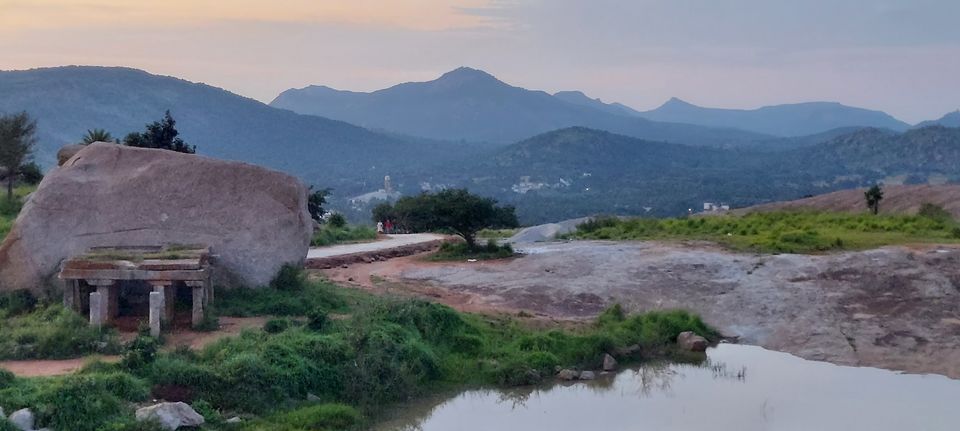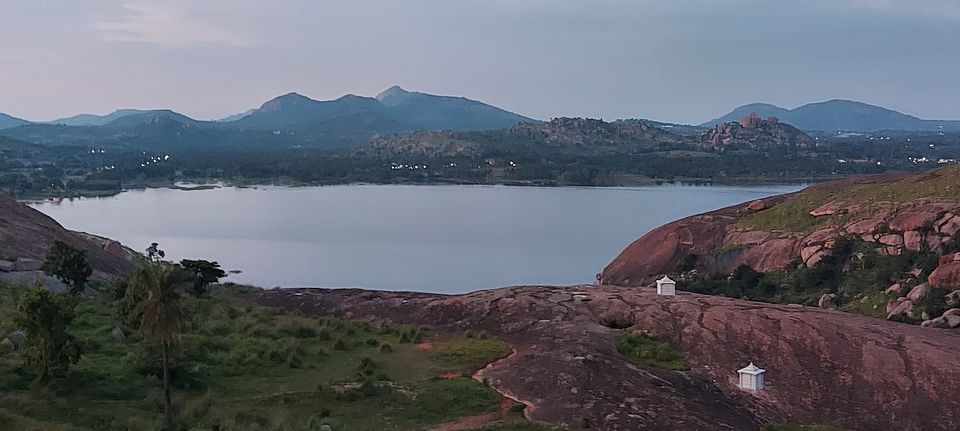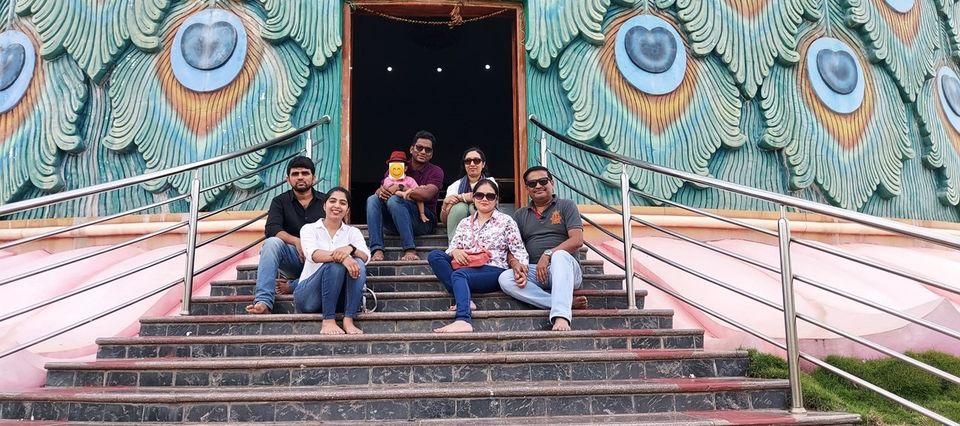 Best Time to Visit
Early morning and evening is the best time to visit. During evening, the pictures near peacock temple may not be very bright, as the sun is in the opposite direction. But the sunset view from the hill is spectacular. It can be visited all round the year.
Distance from Bangalore
50-70 km depending on where you stay. Since we stay close to Tumkur Road, it was a 1 hour(50 km) drive for us.
Time to Spend
2-3 hours, if you are planning to trek Mandargiri.
Other Places to Visit Nearby
Shivagange, Devarayanadurga Hills, Irakasandra Tank
Food
It is best to carry your own food and water. Water bottles and some snacks are available at the base of the hill
For dinner, we went to The Wave Restaurant, 37 km away from Mandargiri, towards Bangalore. It's a great place for coastal, as well as North Indian food.
So, if you are looking for those perfect pics, or just a short refreshing break, but don't want to travel too far from the city, Mandargiri is the place to go.