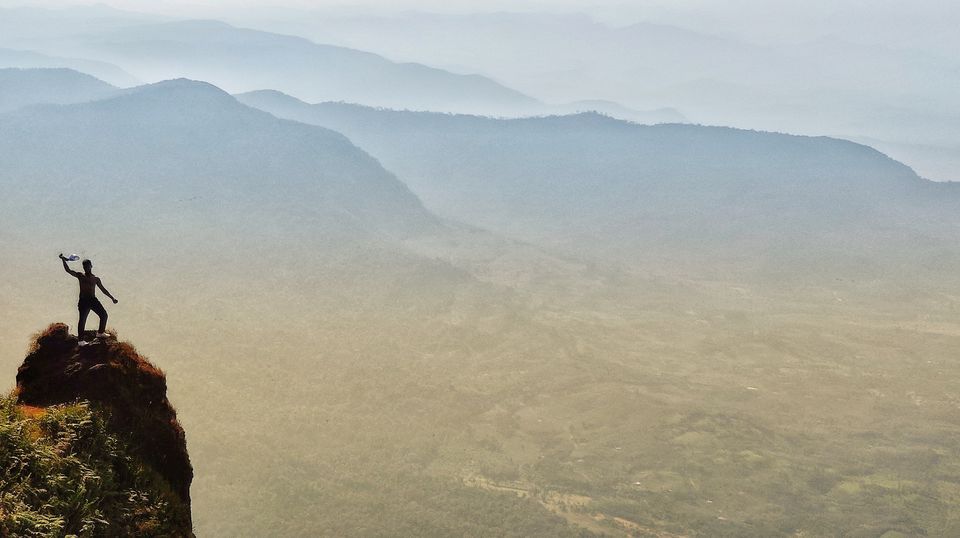 Kodachadri, #HillsOverBeachs I would like to call this place as heaven in Karnataka no other hills in Karnataka has this much impressions over me I can definitely visit this place throughout my life seasons doesn't matter for me, one of the best experience one can have here is to enjoy the connectivity between man and the nature.
There are different types to reach kodachadri peak,
One can experience the true meaning of trek through the nature,
other than trek we also can hire a jeep at a Kattinahole jeep stand to explore some best off road terrain for about 8 odd kilometres.
Even more adventurous experience would be by riding bikes through the toughest terrain's
Note: no camping is allowed in the zone.
Karnataka is land well known for it's forests and the nature, there are several hills and mountains which are more famous in the state but when it comes to highest peak of Karnataka it Mullayyanagiri peak which is located in Chandra Drona hill range of Chikmagalur district of Karnataka, next comes Bababudangiri which is also located in Chikmagalur District of Karnataka, these several more peaks even taller than the Kodachadri peak,
Kodachadri peak is ranked 12th place in terms of height among the other peaks in Karnataka with the height of 1343m from sea level.
Means of transportation to reach Kodachadri peak
Nearest city : Shimoga (340km from Bangalore)
(From Shimoga to Nagara 90km) mode of transportation is very limited( plan it prior you will struggle)
Nearest town : Nagara ( 10km to Kattinahole jeep stand)
Can be easily accessed by busses or trains from Bangalore.