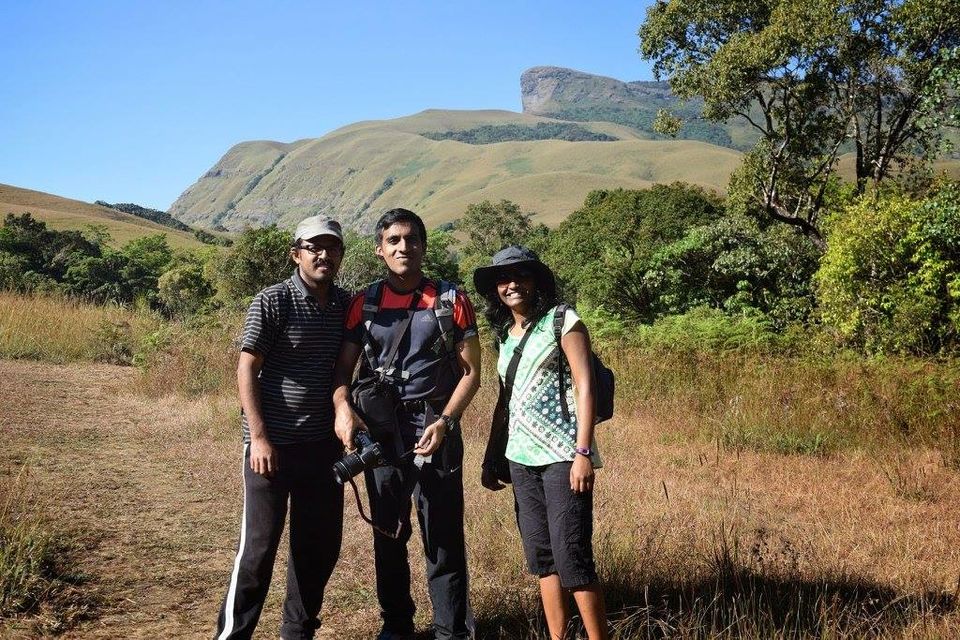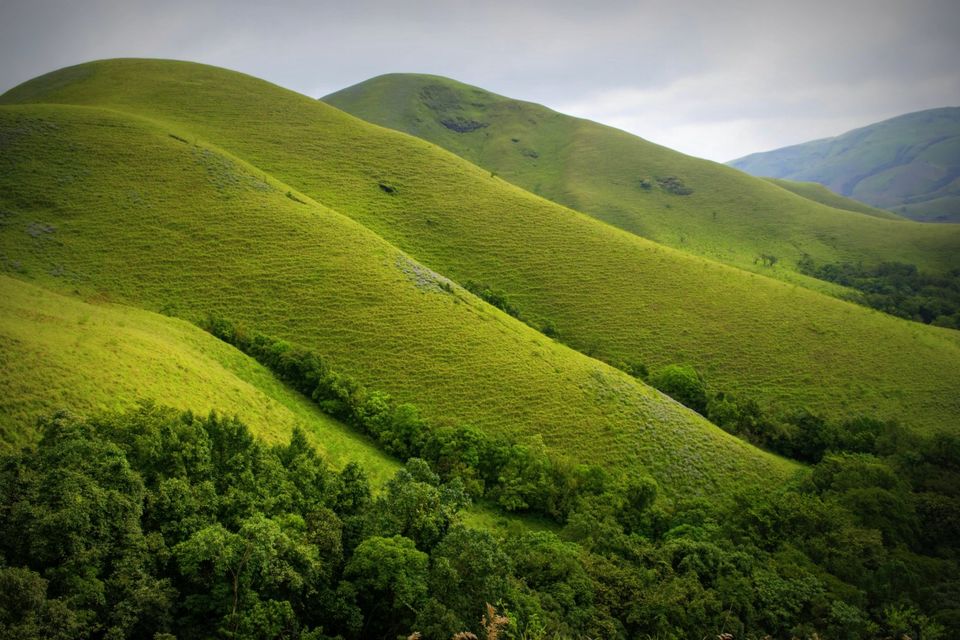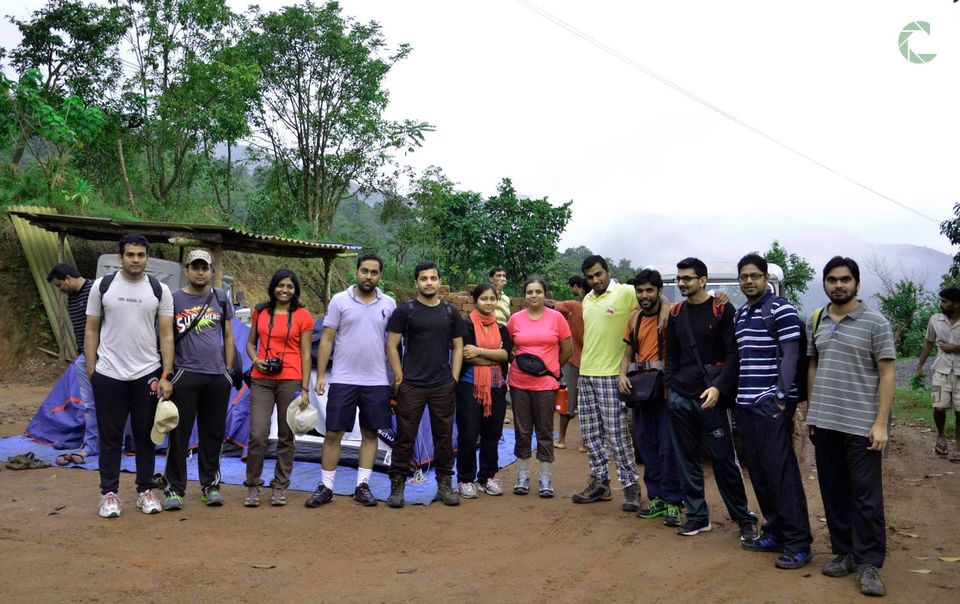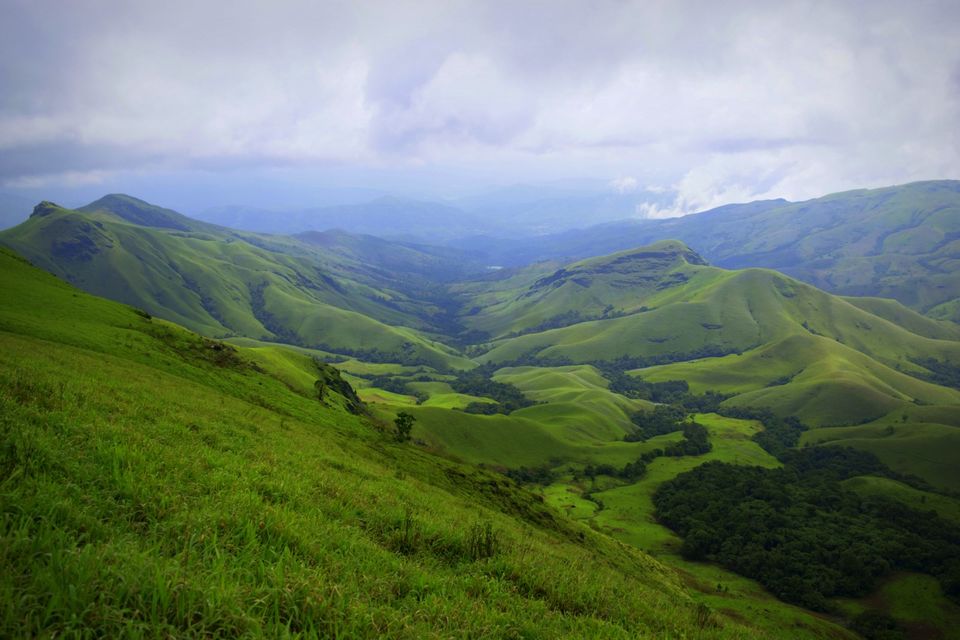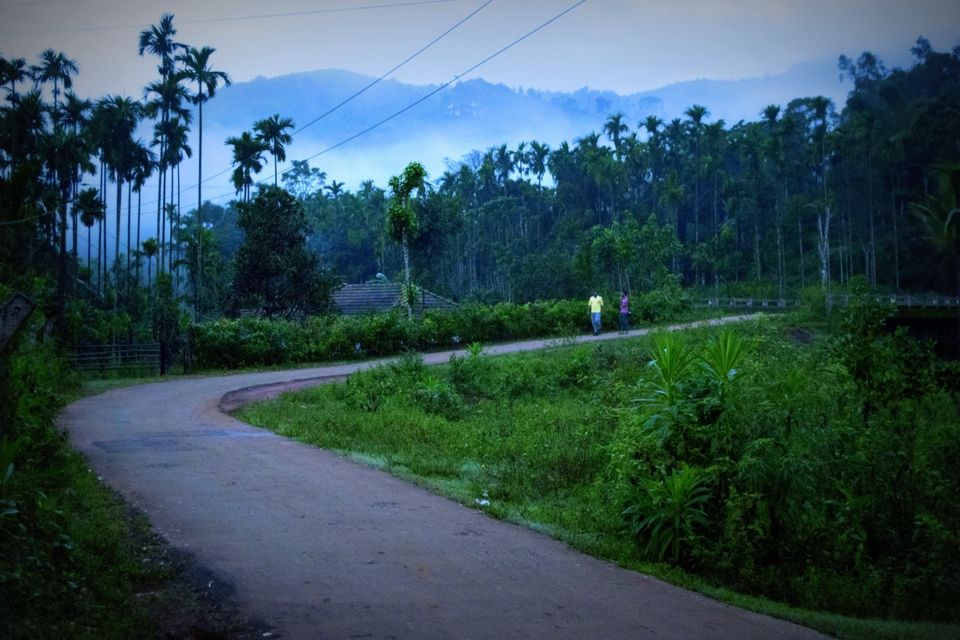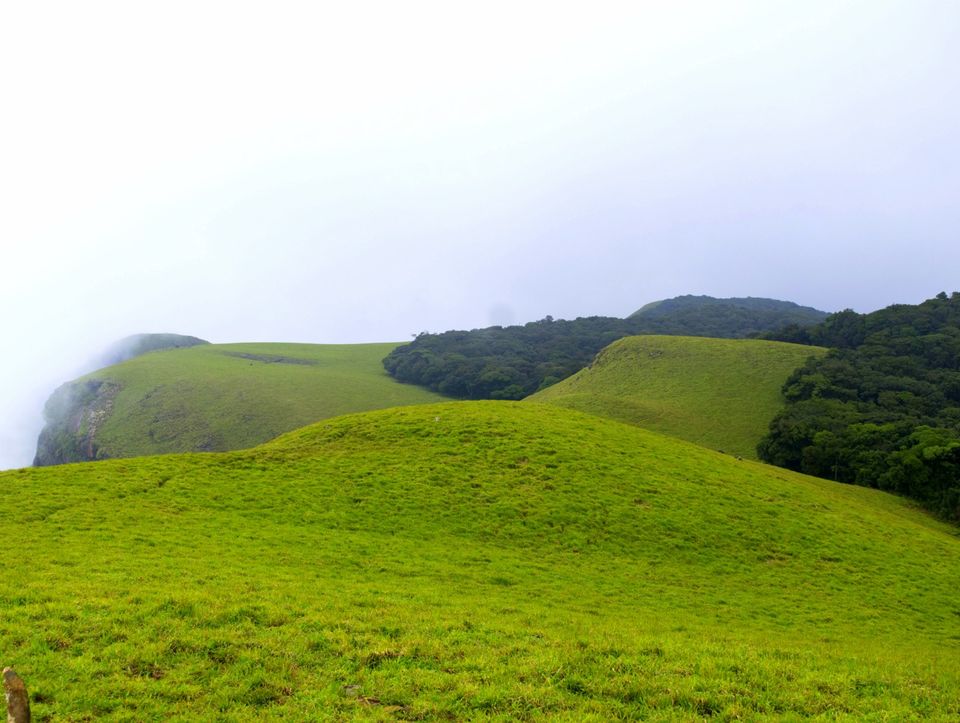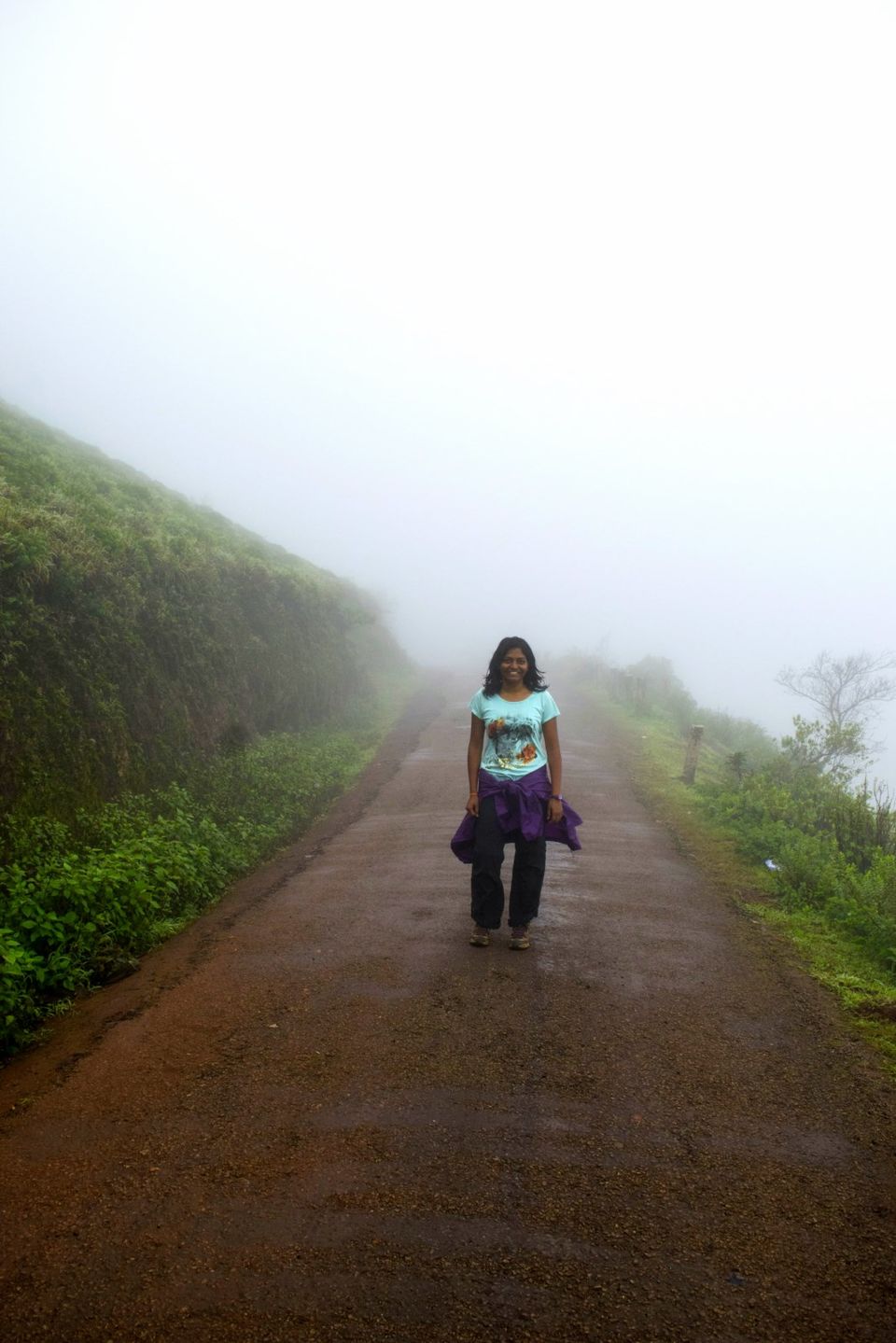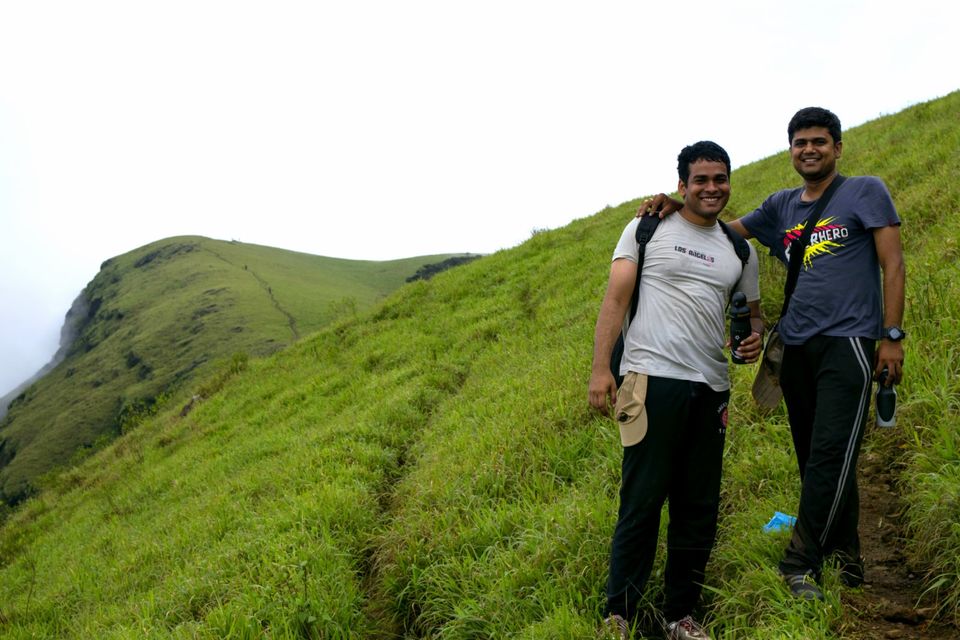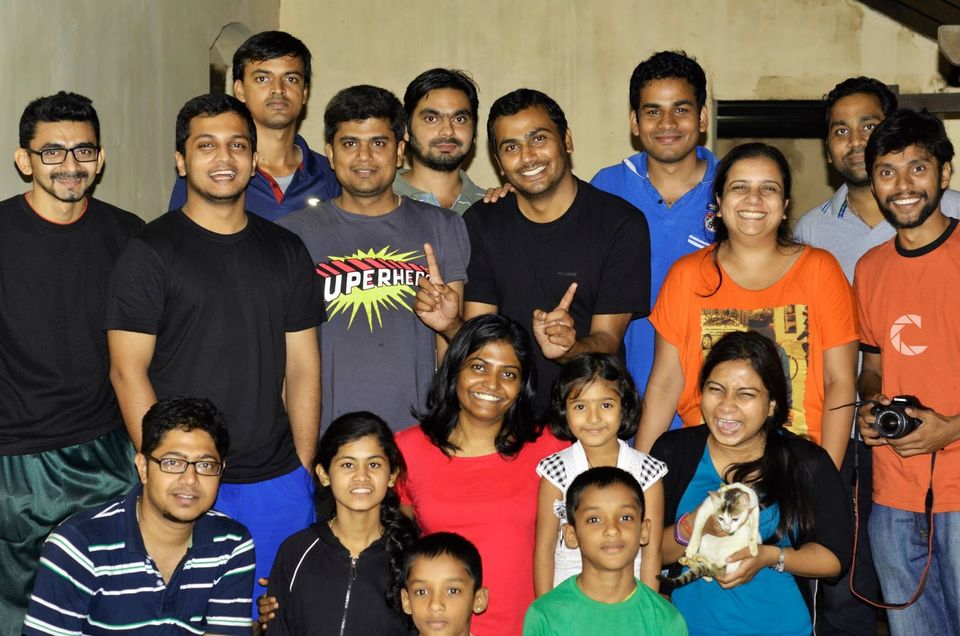 It was a long weekend of 15th Aug 2014 and I planned for Kudremukh-Mullayangiri trek with HTC (Hyderabad trekking club). Now you might wonder how did I bumped into HTC being in Bangalore, thanks to Bharath who shared this event and invited me to join in.
I couldn't resist signing up for this trek to 'Horse-faced' peak (known due to its resemblance with a horse's face) known for the astounding views of lush patches of grasslands and open meadows.
The beautiful journey started on 15th morning when I met the group who had travelled all night in train from Hyderabad. Led by Sai and Sandeep from HTC, it a fun bunch of people from varied backgrounds.
Plan was to reach Kudremukh by evening and camp at Mullodi village, start trekking Kudremukh peak early morning followed by Mullayangiri trek the next day, but at times things don't go as planned. One must be prepared for the unexpected and be ready for the unplanned events, remember to live the moment and enjoy it rather being sad…this is one big lesson learnt from my travel experiences.
Day 1: Day long fun journey from Bangalore to Kalasa(around 300kms) was a good ice-breaker for all to know each other. We got late reaching Kalasa town and hence decided to take shelter near Kudremukh national park check post. But it being a long weekend, there were a lot of trekking groups camping and we literally struggled to get some place to camp. All that we wanted is some open space where we could pitch our tents and stay overnight, but we had a hard time there to get one L
Finally our SOS-a shopkeeper (Mr Bhat) near the checkpost gave a huge room at his house for our group of 14 and we survived for the night. I believe I was of some help here since I was the only one knowing kannada, the local language which helped us talk and negotiate with people for a shelter J
There were small kids at house who helped us get hot water and it's good to end the day playing with kids and see their smiling faces. We got a sound peaceful sleep that night after a long tiring day.
Day 2: We left early morning around 6am and reached balagal from where we had to board the jeep to reach Mullodi village- the base camp. The trek started with an adventurous bumpy jeep journey up the steep 7-8kms track for about 20mins. Watch out for your heads during this ride… I had a good laugh on the way watching and experience this thrilling ride.
After reaching Mullodi, we got our forest permits and guide- Jagadish. The trail is pretty traceable, but you have to take the guide along since it's under forest jurisdiction.
We started at 8am and I hiked talking to jagadish, Bharath and Phani getting information about the place, wildlife, camping etc. There are various peaks in Chikmagalur owing to its mountainous terrain, but the most spectacular is the Kudremukh Peak. This trek is around 15-20kms trail and if you are lucky , you could spot wildlife including bison, deer and giant squirrels.
One must hike Kudremukh for the beautiful open lush green meadows with stunning breathtaking views. We were lucky that it didn't rain much and it wasn't foggy, we got clear views throughout the trail.
One cannot escape leech bites during monsoons. Best way to get lesser bites is to keep walking and carry salt so that you can detach them quickly and save some blood J, but truly there's no fun without a leech bite ;)
The dense forest with waterfalls and gushing water streams running along with slippery rocks gets difficult to cross. I would never miss a getting under a waterfall if I happen to encounter one… Just standing under the waterfalls letting the chilling water hit your body is like a natural massage which relieves you of all aches and helps you freshen up.
The trek tests you throughout the journey, but the last stretch to reach the peak is the greatest challenge. You can see your destination but a long way to go before you get there and one cannot miss the views you get along the way, it's beyond expressing in words.
It was noon when we reached the peak. We were lucky that the peak wasn't crowded and we were the only group there. We had fun time clicking group photos and some fun pictures in the nature.
Jan Visit: There is a very old palace like structure nearby where the King stayed and beautiful waterfall very near to this place. I happened to explore those in my next hike and thanks to Jagadish who guided us to these places then. Any place is always less explored in one visit and can never stop surprising you with its hidden unexplored places everytime you visit it.
After having our lunch, we had to reach the base early so that we could leave for Mullayangiri which was some 100kms of travel.
We reached Mullayangiri late night at 10pm, pitched our tents and camped that night. It was freezing cold, completely foggy with little 20-30mtr visibility and all that we wanted was to get into our sleeping bags and have a pleasant sleep after a strenuous trek day.
Day 3:

None of us wanted to leave the cozy sleeping bags and get out of the tents, but after we did, I realized how blessed i was that moment. Waking up to such pollution free amazing weather, breathing the purest air, smelling the wet soil being amidst the clouds is a wonderful feeling.
We had yummy pulloegare and hot coffee at a stall there and started our walk to Mullayangiri peak. We couldn't trek it as it was late, so we decided to walk up the road to the top, spend time there and departed for Bangalore.

Route: For Kudremukh trek, you need to reach Kalasa (town located in Chikmagalur district) by taking overnight bus from Bangalore. Hire a Jeep to reach Mullodi base camp village which is around 14kms from Kalasa. You can arrange for your overnight stay and dinner at Mullodi village. Nearby places to visit are Horanadu, Sringeri, Hanumangundi falls following day before returning back to Bangalore.
Kudremukh is one of the most amazing and adventurous experiences that you can hope to embark on during monsoon. 
Difficulty Level: Medium
Best time to Visit: During or post monsoon.
This post was originally published on 'Live the Present'.