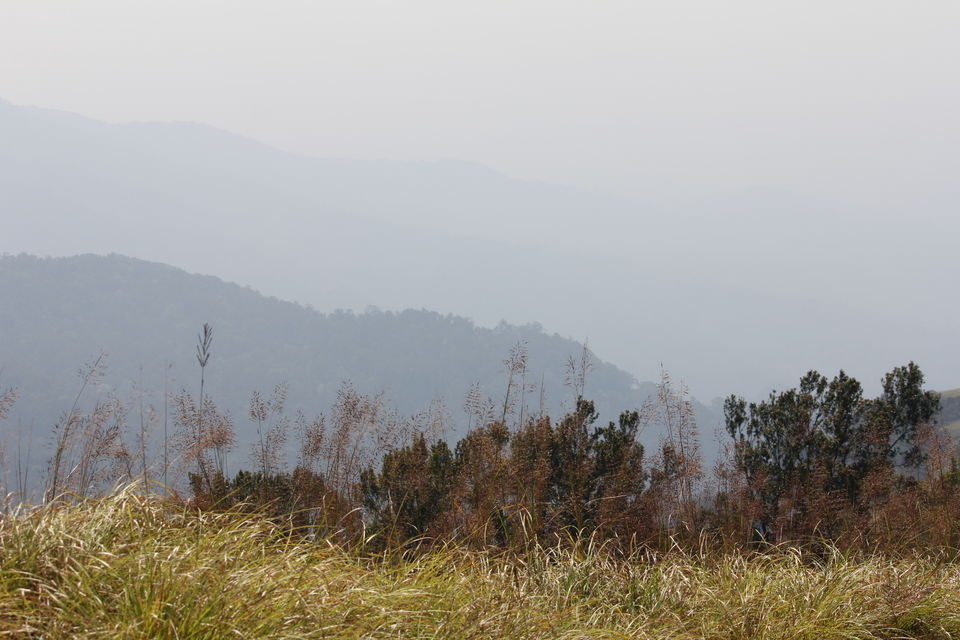 Nature camps and jungle stays have always been my favourite spots for rebooting my mind. The weekends pull urban crowd towards these spots. As we move far away from the urban life and traffic jams, the human mind finds a different world where the rush is not from the vehicles but from the Jungle Rivers. Mobile phones switch to 'aeroplane mode' since cellular network goes to sleep.
To do list inside Bhagawathi nature camp?
After passing kudremukha town through kalasa main road towards mangalore this jungle stay lies on the banks of river bhagawathi . Rare species of deer and bison thrive in these wildlife hotspots. Don't be surprised if you spot one in front of your jeep. Although dandeli is the best tourist destination for jungle activities, I would prefer the wilder environment of BNC. Treks, safaris, waterfalls and mountain peaks of kudremukha are the classic recipes for getting an ideal vacation.
Guide and forest permission can be arranged to kurinjal peak by the BNC if informed prior to visit. Its an overall 10 km trek to this second highest peak in the kudremukha range. More than six to seven treks and 2 waterfalls are listed in the forest camp notice boards. The starting point is from the kalasa main road and is difficult to scale this peak without a guide. A 3-4 hour trek through the sholas and thick jungles leads us to triangle shaped peak with stunning views of the kudremukha valley and other adjacent peaks.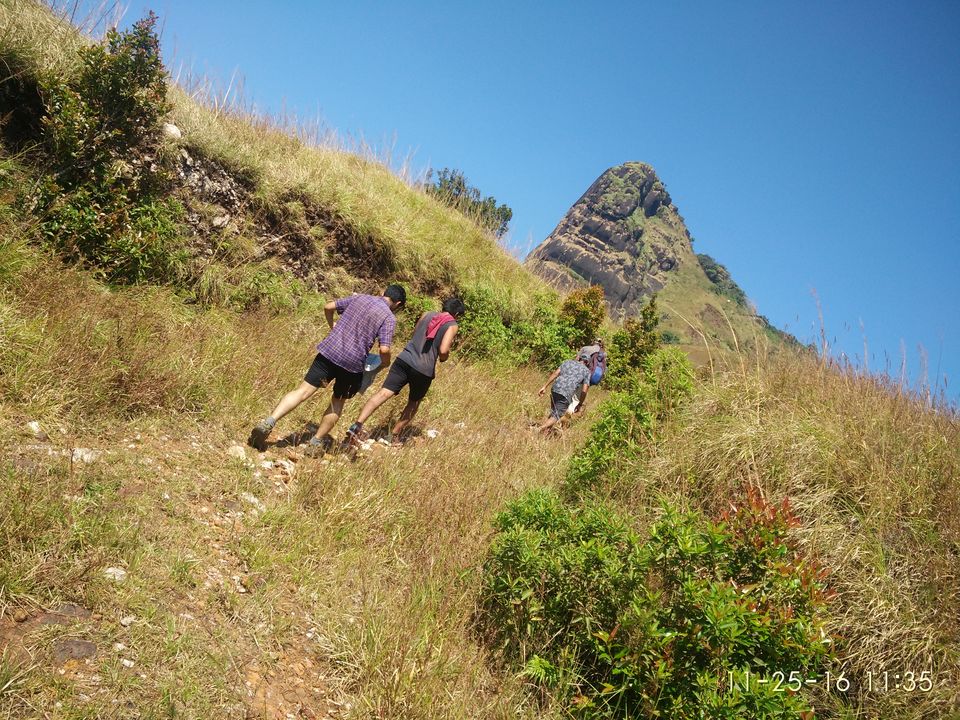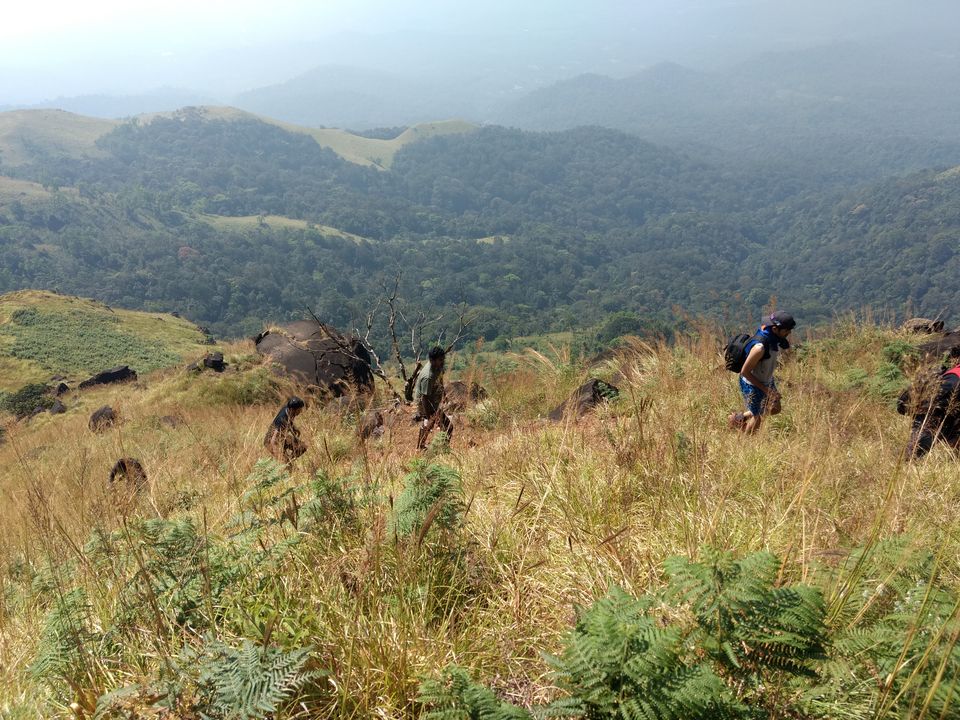 A hot water bath and delicious hot lunch served at BNC was everything that we wanted after this hard work. After a brief chat in dormitory about tomorrows plan our team never knew when we slept.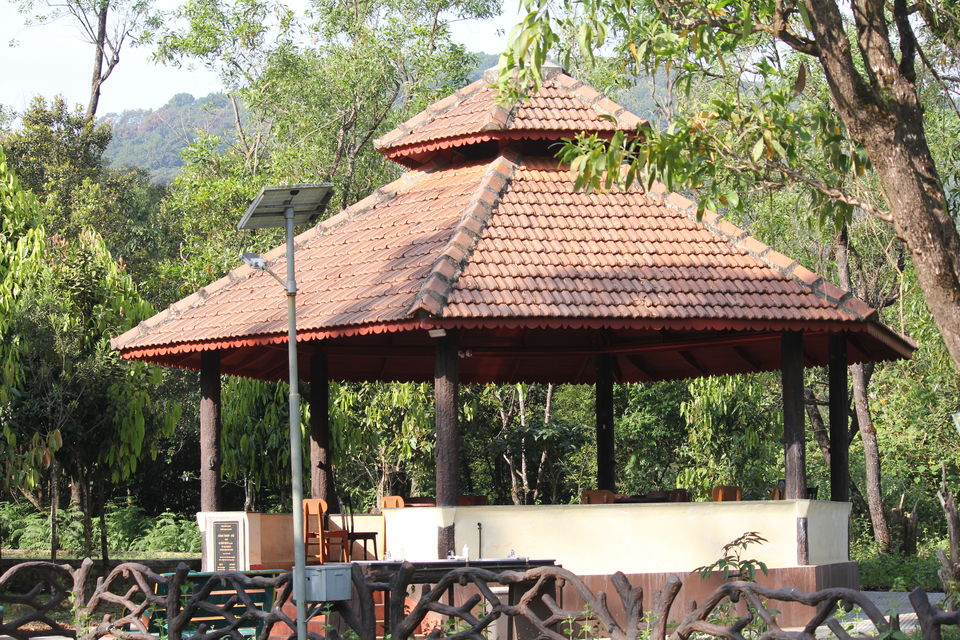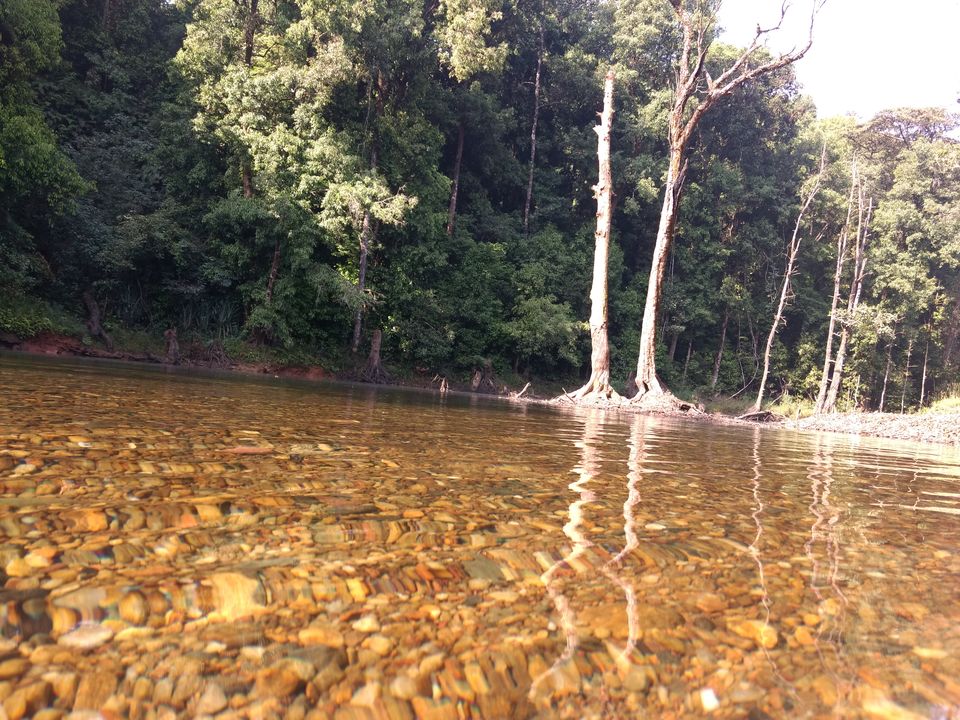 Kyatanamakki hills/ gaali gudda:
Our initial plan to famous kudremukha peak trek was dropped since we were running out of time. Instead we shifted to kyatanamakki hills near horanadu. You can keep this place in your bucket list whenever you visit horanadu temple, since it is just 6kms far from temple and the crowd is less here. A SUV with a skilled driver can make it up to the peak but not in monsoon. We had to walk halfway along the path due bad condition of inclined mud roads. View at the top is mesmerizing and worth watching.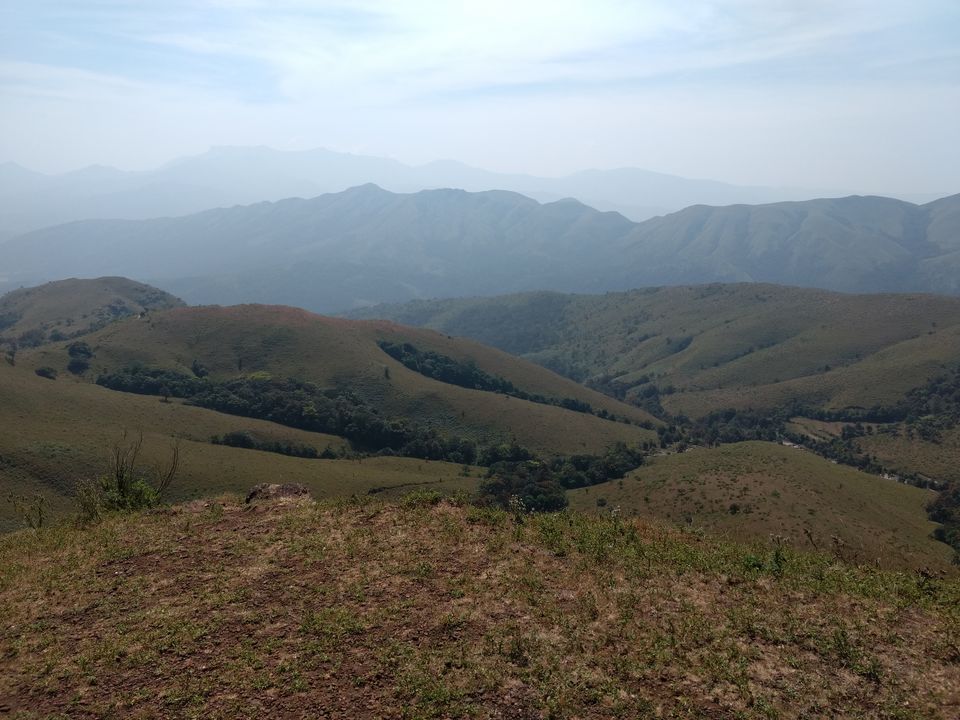 Horanadu Annapoorneshwari temple:
The scenic view of greenery around the temple and the food served here is the reason why the divine goddess is famous in south India. The hot steamed rice and Sāmbhar with vegetables served as lunch at the temple was a unique experience I never had before.
We turned the vehicle back to Bangalore with intention of coming back to the lap of nature next time; pleasant views of forest meadows and water streams gushing through the curvy valleys have infinite amount of beauty around them and a lot of care and conservation is needed so that they survive human expansion.
For more info about the place you can visit: https://www.karnataka.com/kudremukh/places-near-kudremukh/