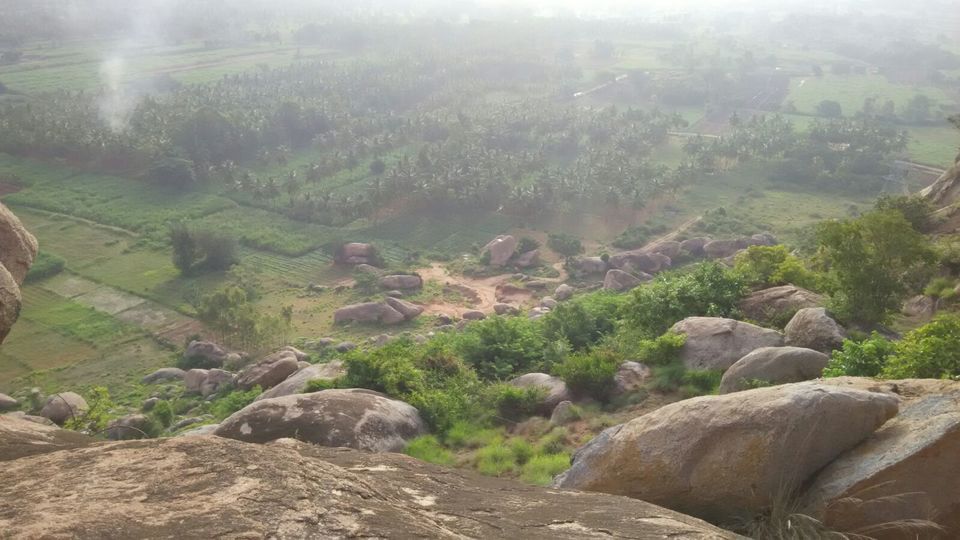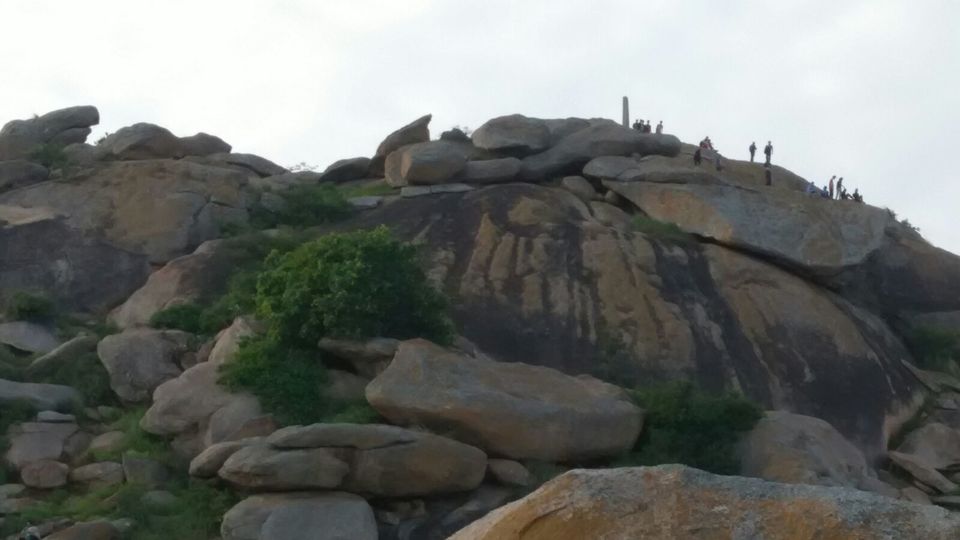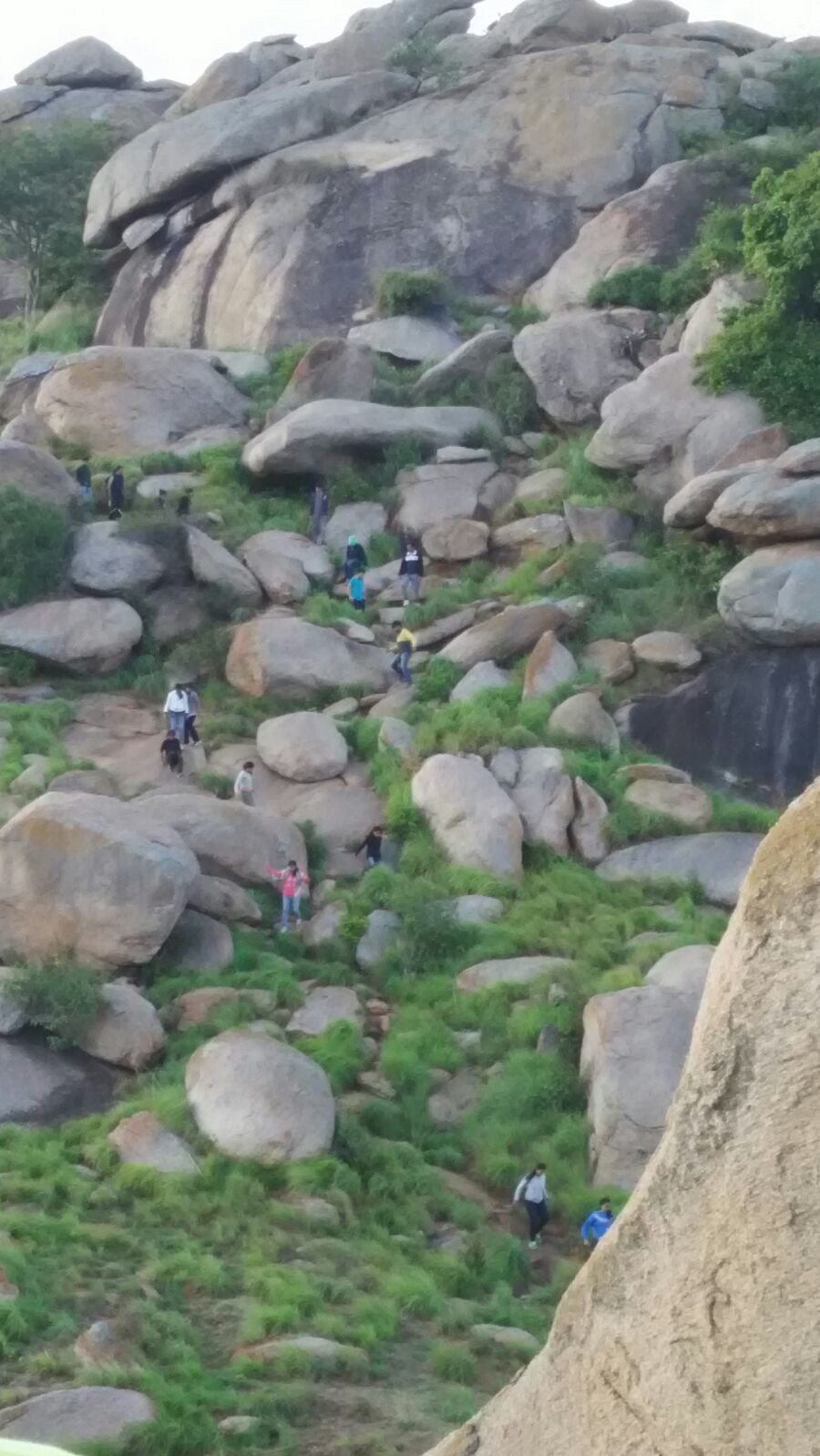 This was not some general normal trip, it was a trekking experience. And my first time as well. Rather than spending another weekend at the pub, I and my friends decided to do this. We booked it for Rs.500 with One Tribe India. (They're an amazing bunch of people who organize trips every now and then, you get to travel with unknown people and come back as friends)
Now Kunti Betta is in Pandavapura which is 125kms away from Bangalore. Since it was a budget trip, a raw travel was expected. 
Reaching Bangalore railway station at 5.30PM. Boarded a local train jam packed with locals and people from all around. We were there with our backpacks to start a journey. A journey which we would never forget. There was no seat. We decided to stand and experience the raw travelling. And after a lot of hush-push, crossing so many stations (including Ramanagaram, Mandya) we finally reached Pandavapura around 7.30-8.00PM. We then took a mini van to reach the base of the mountain. On the way we bought some water bottles and biscuits. After reaching the base, had a nice dinner and started the trek. 
Since it was my first time, I found it difficult, on top of that it was a night trek. We only had our torch lights and the person going in front to guide us. Carrying a sleeping bag,backpack and trekking to the top was challenging. I would wait and talk to myself about how I can do it because its just a mountain 
On reaching the top, there was this sudden inner voice which told me it was all worth it. EVERYTHING. Those marks,scratches,bruises,almost breaking my phone. The cool breeze will make you question why didn't you do it before? For those who haven't trekked ever. What are you waiting for? TREK. Or else you'll miss a great experience. 
Spend the night under the stars in your cozy sleeping bag and wait for the sunrise. The sunrise is the best part. Calm and peaceful. Click some pictures to preserve them forever. 
Start trekking down. Take a van/auto to the railway station. Have a breakfast in the local style(idly vada). Board the train back to Bangalore. Reach Bangalore by 12.30PM. 
"Its not the mountain we conquer but ourselves" - Edmund Hillary.