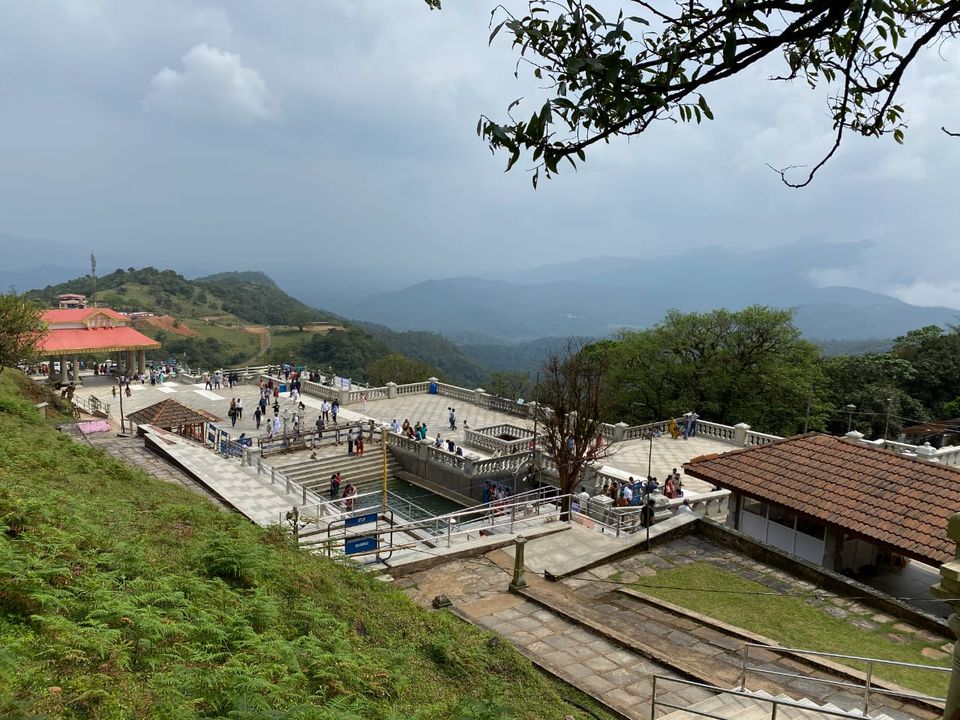 While travelling if there is one most important thing we take care of is the budget. We always take care that we are not overspending, that is why Coorg was being postponed time to time from our plan. The reason being we live in Pune and travelling to Coorg for 2 days would have required for us to take flight and then take Cab from Banglore or Mysure to Coorg. So for the folks living in Maharashtra, the important question is always the transportation while planing for Coorg.
Let me put some focus on the travelling to Coog Plan
Coorg does not have direct connectivity of flight or train. You can take flight or train or bus to these 2 cities (Banglore or Mysure ) and from there you will have to find transportation to Coorg. We did not want to take flight neither we were interested to book a cab from these cities to Coorg, which almost saved us 5k. So the plan was we took bus from Pune to Mysure and from Mysure we took Karnataka government transport i.e. Bus. It was really great experience. The coincidence was the dropping point of our VRL bus was in front of state transport bus stand so both times while going to Coorg and while coming back from there it was easy to do switching between buses.
We reached there almost in the afternoon, the good thing was we had checked in time of 1 p.m. We stayed in home stay. (Affordable and great place). It was 1 BHK apartment and had breakfast service with the plan.
Place was SilverNest Homestay .
We traveled a lot so we took some rest and went for traditional Coorg food at Raintree Restaurant. The place is famous for making exotic dishes with local spices as Coorg is famous for spices. So here we decided to try local dishes. We tried Chettinad Chicken and Koli cashew chicken. Most of the local dishes are made in coconut gravy so if you do not prefer it you should not ask for it. This place is kind of pricey, but we had great food. Non veg lovers should try once. After dinner we took a walk to our home stay through the lanes of Madikiri (Another name of Coorg).
While booking home stay we also booked 2 Thrillophilia packages
So the second day was planned with the sightseeing tour.
Exploration guide is as follows
They gave us a 4 wheeler for the tour. The first stop was
Omkareshwar Temple
This is lord Shiva Temple. We started our day with visit to this place. It's a beautiful place with spiritual ambiance. As you can read from information also this is a 1820 construction built by king Lingrajendra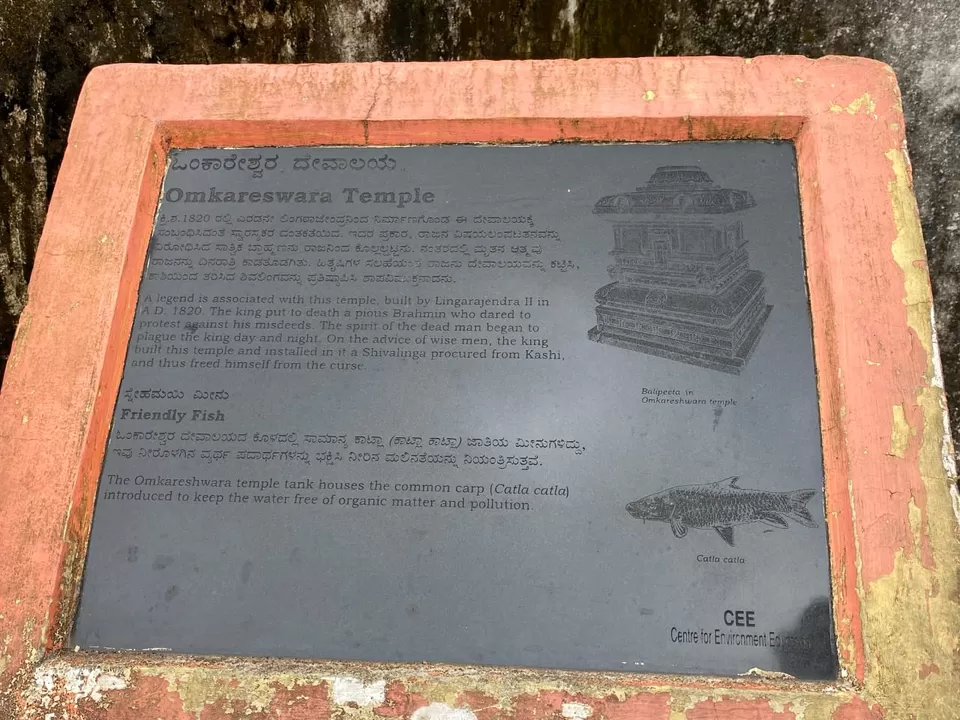 Source of River Kaveri at Talacauvery
Origination of river Kaveri from the top of Brahmagiri hill is called Talacauvery. Again people take dip in holy water tank which is origin point of river Kaveri on the day which is celebrated as origin day of river Kaveri 17th Oct.As you can see the temple has big arch entrance. You can take stairs to up hill to see a spectacular landscape.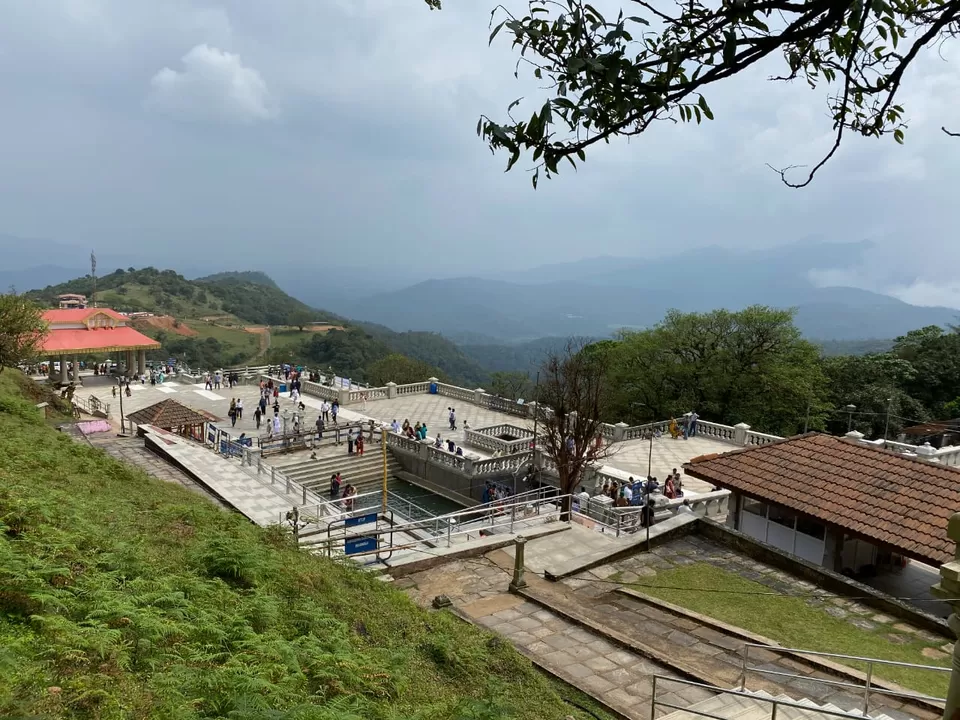 Bhagamandala to witness the Triveni Sangam
Triveni Sangam is sangam of three rivers - Cauvery, Kannike, and Sujyothi in Coorg. Hindu considers it holy water where they perform some rituals while taking dip in water. As you can see people are performing rituals and taking dip in water.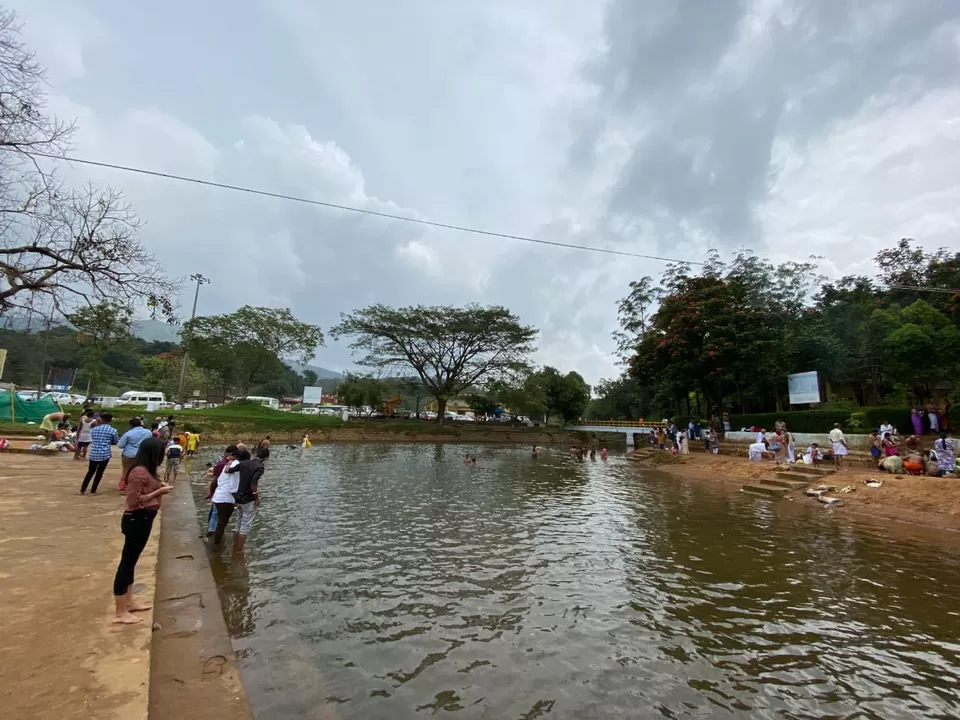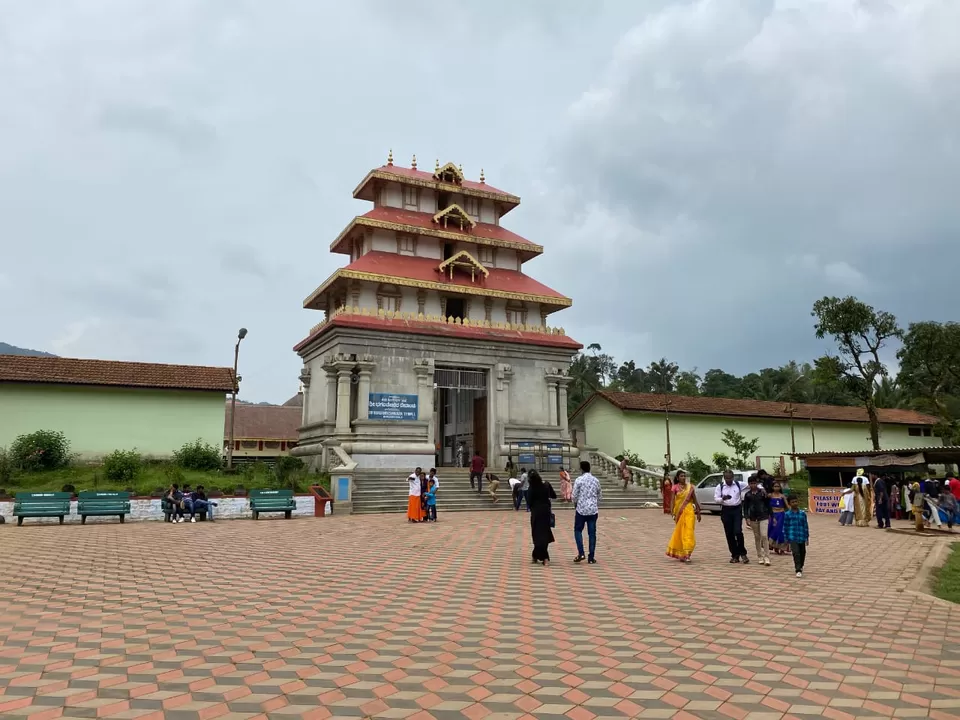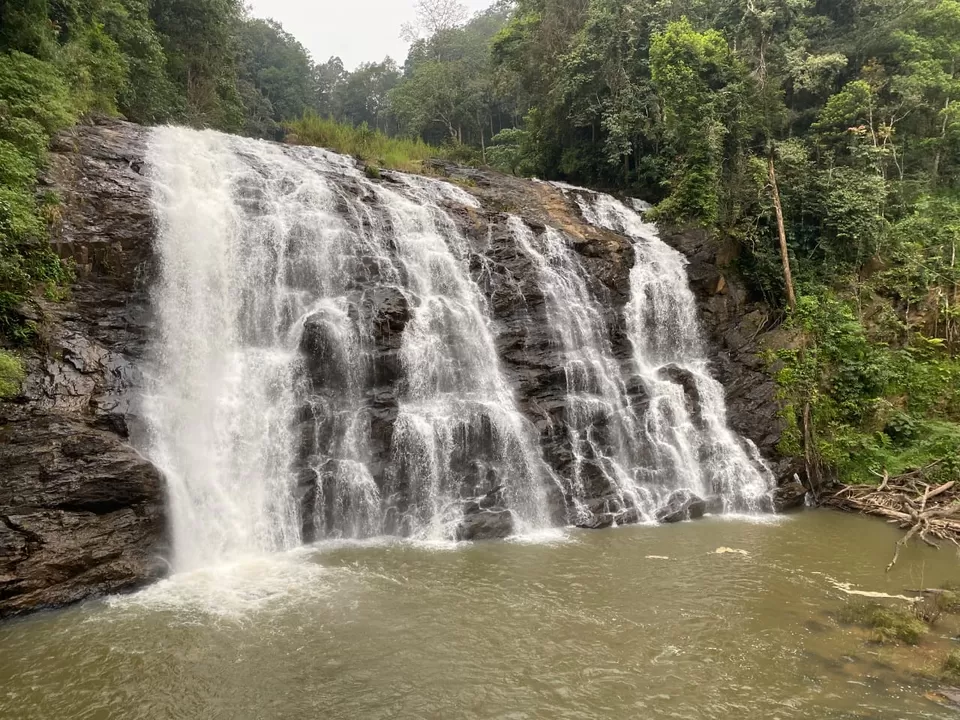 Madikeri Fort
Built it in by 17th century by Mudduraja , this is palace built inside fort. Significant history is associated with the place but now only ruins are remaining. We just visited and had a look.
Raja's seat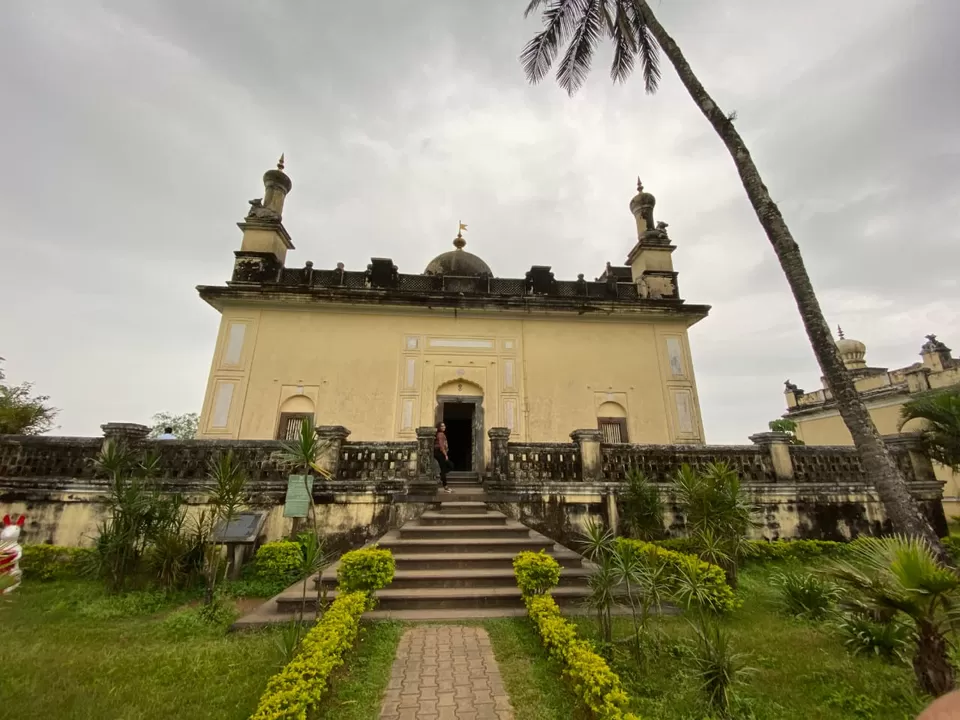 Namdroling Monestry - Golden Temple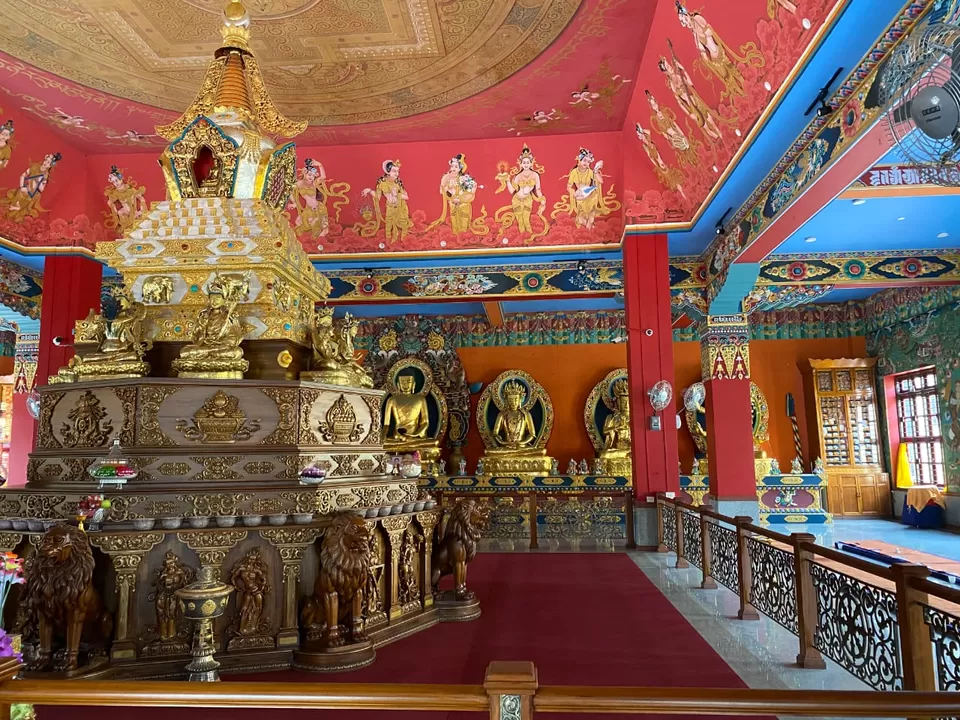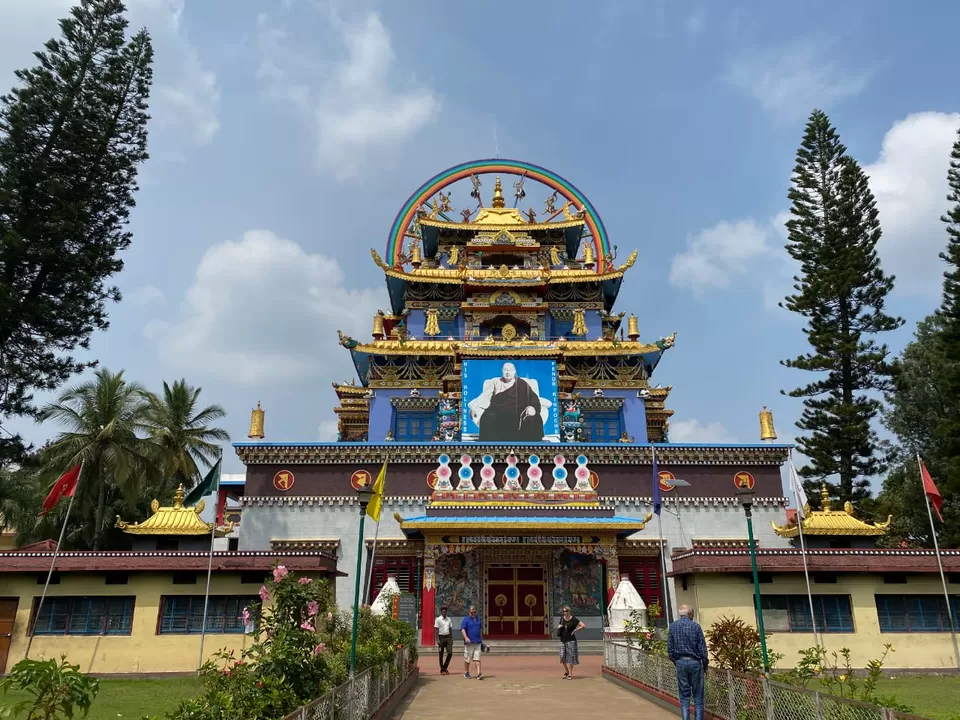 Nisargadhama
This is forest area where you can walk through the Jungles.Hanging bridge and a small pedal boat ride which adds to the beauty of the park.Hanging bridge is the most important attraction.It even has small shops to go around and purchase while returning from the park.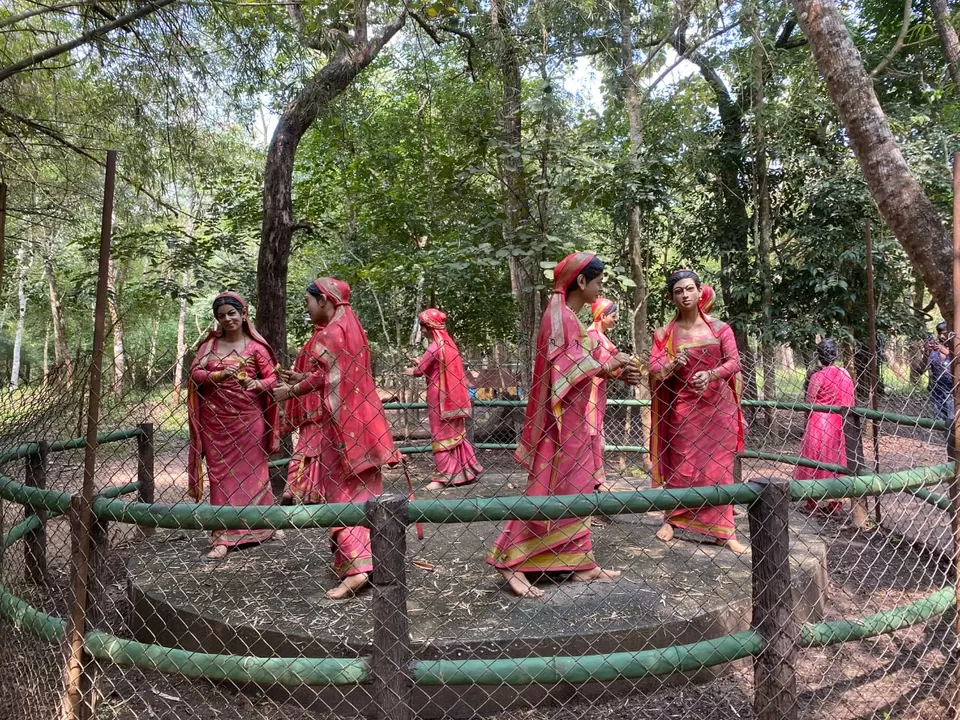 And Coffee Plantation Tour
and of course the cloud I was talking about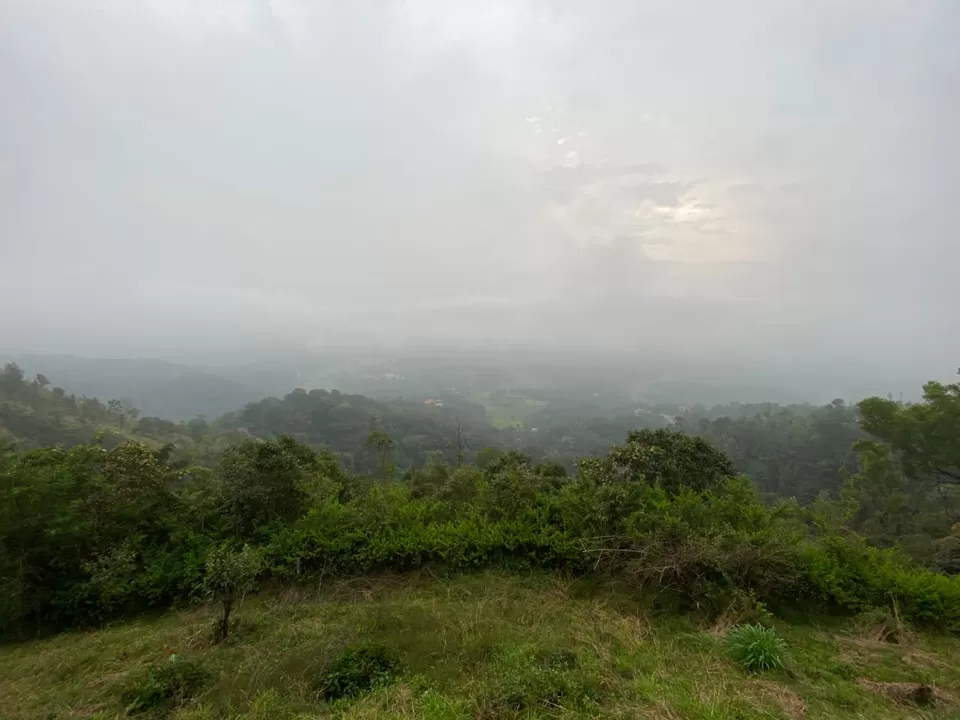 It was a short trip. First time we tried public transport and we loved it. It gave us chance to understand our country and culture more. and encourage us to take public transport and know people. For Coorg you would be able to cover all places in mostly 2 to 3 days. Rainy season or winter will be best days. We tried to visit in Winter , i hope we a chance in next rainy season.