Mysore, the eighth most frequented hill station in South India is approximately three hour - long drive from the capital city of Karnataka - Bangalore. As you drive along, the winding roads will take you through a collage of vibrant hues of greens, browns and oranges. As I asquint through the green fabric on the highway, coconut plantations merged with the larger forest-scape. The credit to build this royal city of Mysore goes to the Wodeyar dynasty. But later on the Wodeyars were dethroned by their own chief Haider Ali. History remembers Haider Ali and his son Tipu Sultan as great monarchs known for their valour who fought against the British. The year 1799 was a major landmark in history as Tipu lost his life at the Battle of Srirangapattnam. I got the opportunity to unravel the spot of yesteryears where Tipu's body lay wounded. He became a victim to a conspiracy by his own army chief Mir Sadiq who opened the Secret / Water Gate. After his death, Wodeyars once again held the reins of Mysore.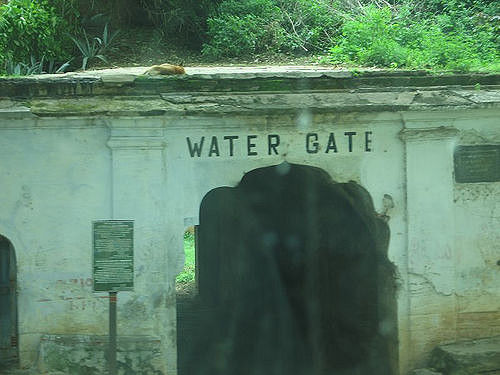 Source: Flickr
The insightful visit was followed by a visit to the majestic palace of Wodeyar, formally known as Maharaja Laxmivilas Palace. Each part of the palace boasts of innate regality ranging from the Belgian glass chandeliers to intricately carved doors and ceilings. Even the staircase was bejewelled with ornate floral motifs. It was completely a fairytale to me. The most eye - catching aspect was their ROYAL EMBLEM. It was a perfect blend of animals signifying valour and beauty simultaneously.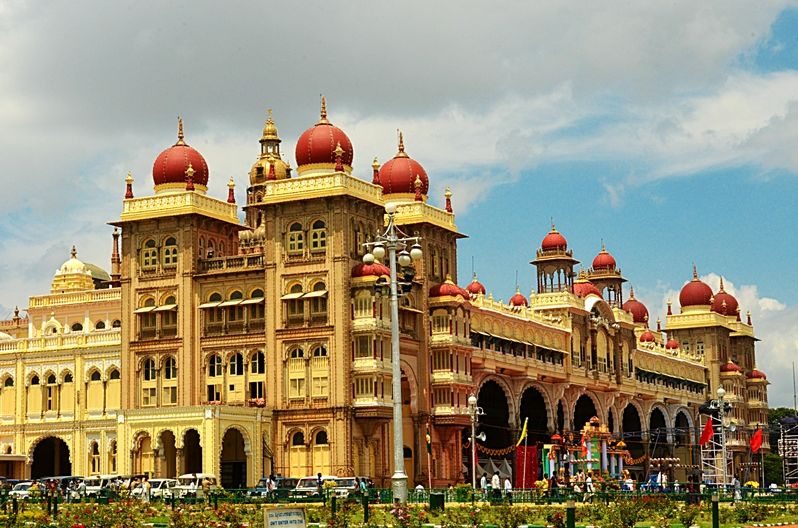 Source: Commons Wikimedia
By the time I had lunch it was late evening and I traversed along the snake-like road curling along to reach my next destination at Vrindavan Gardens. The weather by then became enormously pleasant. It was thundering and drizzling. The violet sky with a tinge of orange appealed my senses. I was awe-struck with the beauty of this region. The garden was constructed by M. Visvesvaraya overlooking the Krishna Raja Sagar Dam and at closer inspection, you will find an image of Goddess Cauvery at the foot.
Due to heavy traffic and bad weather, we just managed to visit ON TIME and get a glimpse of the famous light and music show which used to be held there. So, next time if you are here, do not miss it. You can watch the one-hour long show between 1830 - 1930 hours from Monday to Friday and on weekends it is a two-hour long show, i.e., 1830 - 2030 hours.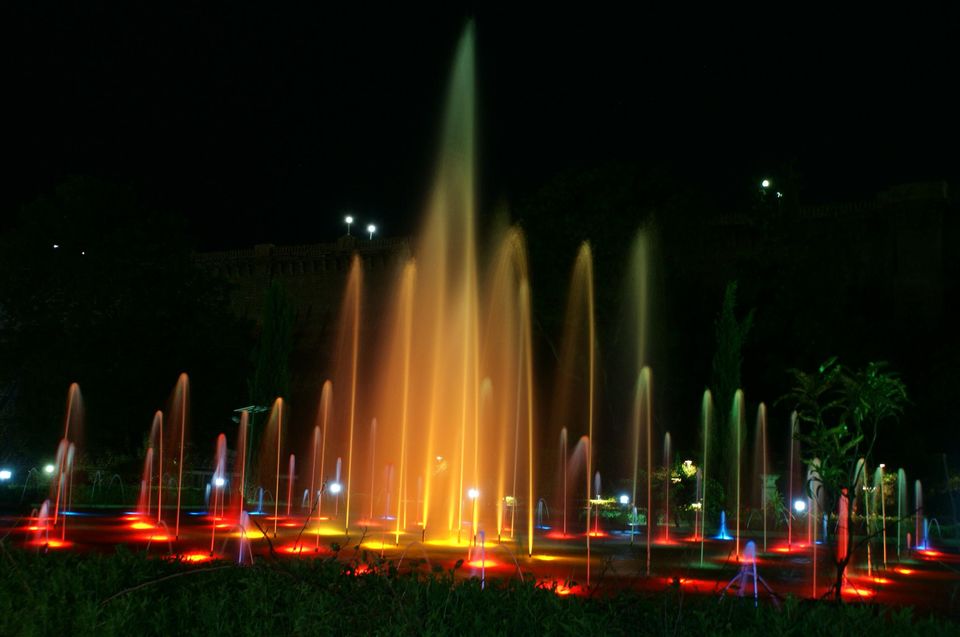 Source: Wikimedia Commons
After a fun-frolic day, I retired at my room only to be up close and personal with NATURE.
The post was originally published on the personal blog of this author - http://akanksha13sep.blogspot.in/2014/06/mysore-calling.html
It takes us back to the Battle of Srirangapatna where the mighty Tipu Sultan lost his life.
Frequent Searches Leading To This Page:-
things to do near mysore palace, mysore palace description in english, mysore palace entry fee, mysore palace blog, mysore palace elephant, mysore palace entrance fee, mysore palace essay