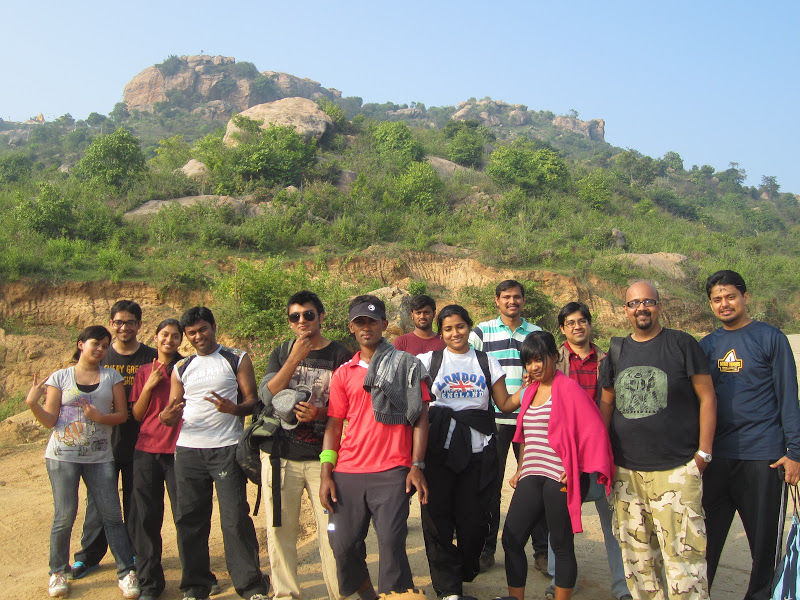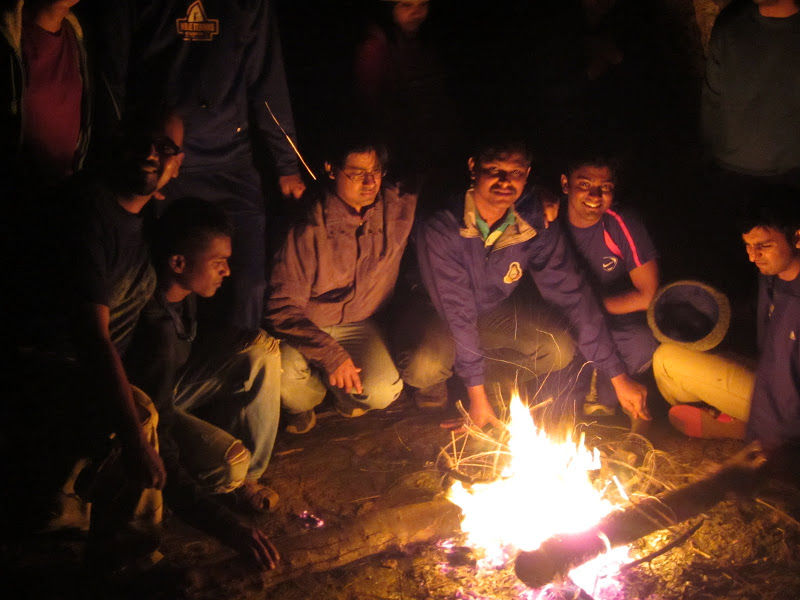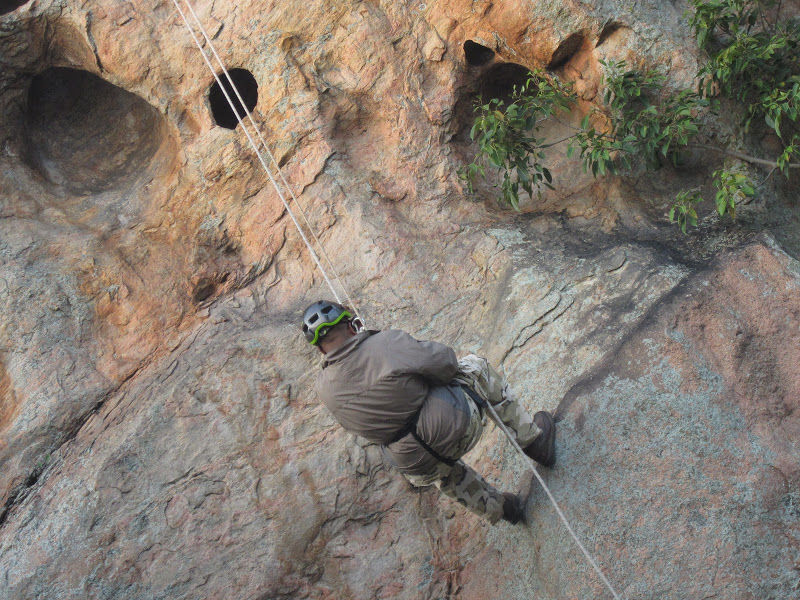 Night Trekking with Rappelling At Gavirangana Betta - [24th May 2014] - Registration is On
Located off the Bangalore-Mysore highway lies Gavirangana Betta a hillock close to Channapatna in the Ramnagaram district (a town known for its production of wooden toys and lacquer ware). A short hill climb leads to the temple on top, which overlooks the valley and hamlets below and other surrounding hillocks - An ideal spot to catch the Sunrise. The boulders scattered on the top provide natural shelter from the wind making it an ideal spot for a campfire for the night (weather-permitting). We will wake up in the morning to have an exciting session of rappelling. While Gavirangana betta cannot be called a proper 'Trek' (It is a short hill climb), it makes a great 'getaway' for people wanting to escape the stresses of the city to do something fun and exciting (yet not physically demanding) over the weekend.
Interesting facts:
In the native language (Kannada), Channapatna is also called as "goMbegaLa ooru" meaning toys town in English. These toys are manufactured in traditional or advanced small scale industries. Manufacturing and twisting of raw silk and Coconut is a major product of Channapatna taluk. Channapatna taluk comes under Ramnagaram District.
Copyright (c) 2013 Bangalore Mountaineering Club. All Rights Reserved
Activities: Night Trekking & Rappelling at Gavirangana Betta
Distance: From Bangalore: 70kms

Difficulty level: Easy
Tentative Schedule:
Saturday 24th May 2014
09:30 PM - Pick-up from BMC, Shivaji Nagar
09:45 PM - Pick-up from New Shanthi Sagar hotel, Domlur
10:00 PM - Pick-up from Lifestyle, Magrath road
Sunday 25th May 2014
12:00AM Reach base and start trekking up
Reach the peak Camp fire (Weather permitting)
06:30AM Start Rappelling
08:00AM Start back to Bangalore
09:00AM On the way Breakfast
11:00AM Reach back to Bangalore
Note: Drop points will be the same as pick-up points

Suggested things to carry:
- Personal medication (if any)
- One strong backpack
- Water bottles (enough to carry at least 2 liters of water)
- Energy Food (Chocolate bars, flavored milk, Electrolyte drinks - Glucose etc.)
- Light-colored full arm clothes (preferable)
- Rain coats (Just in case)
- Sports shoes (for better grip)
- Camera (Optional)