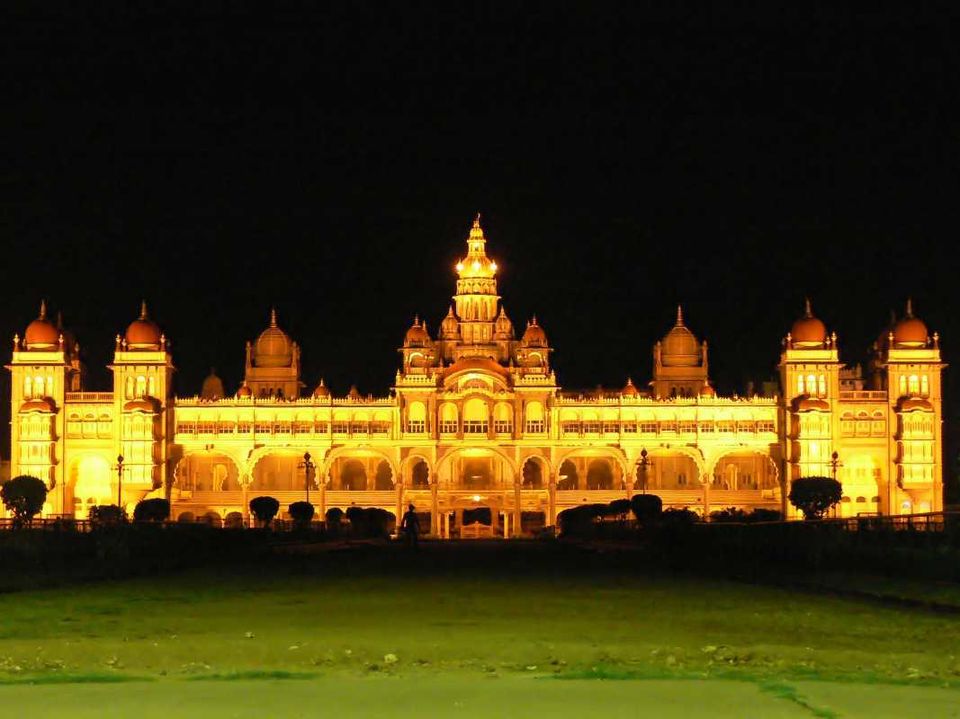 Mysore is a historical heritage city. It has a quintessential old world charm, with atmospherics to sink in. The colours, shapes, and patterns, structures and monuments are a sight to behold. Mysore's top attractions include Mysore Palace, Somnathpur Temple, Mysore Zoo, Railway Museum, Chamundi Hills and Karanji Lake.
The distance between Bangalore and Mysore is around 150 kilometres; hence you have a full day to make great pit stops and enjoy all possible routes to the fullest. Bangalore to Mysore is one of the most popular road trips in India, so gear up to scroll through as we bring you all the nitty gritty you need to know!
Best Time To Visit
October to February is generally considered the best time to visit Mysore. Winters are an ideal time to visit the city as the weather is cool and pleasant. And the trip there also is comfortable during these months.
Monsoons are also a good time to undertake a road trip from Bangalore to Mysore, but some destinations may have to be taken off the list since it may be cumbersome. Definitely, the summers are not a great time to visit Mysore, especially on a road trip. It gets too hot.
How To Get There
Bike and car trips are both enjoyable to Mysore from Bangalore. Whichever you pick, the idea is to enjoy the sights along the way and visit as many places as possible. And then, of course, the city has its own delights to offer. Rent a car or just hop on a bike and get going. Private bus operators also offer affordable rides starting at Rs. 500.
Route
Bangalore → Bidadi → Ramanagara → Channapatna → Maddure → Mandya → Srirangapatna → Mysore
This is the most commonly taken route. It is punctuated by many visit-worthy stops. The route takes approximately 4 hours across 180 kilometres on NH 275. The Channapatna route is bustling with traffic throughout the day so leave early in the morning.
Popular Stopovers on your Bangalore to Mysore Road Trip
Tipu Sultan Gumbaz in Srirangapatna
Tipu Sultan Gumbaz in Srirangapatna
Ramadevara Betta Hill: Go trekking and rock climbing at this spot, and breathe in the fresh air, with some scenic views.
Janapada Loka: Bask in some Karnataka culture with a little of fork art and tradition display, and really good food.
Wonderla Amusement Park: Visit this park in Bidadi and enjoy many rides with your kids.
Innovative Film City: Take a trip to this amusing site in Bidadi and enjoy set tours and other family attractions.
Channapatna toys: Known as a toy town, Channapatna is home to the mind-blowing art of wooden toys, which are famous across the country and are extremely endearing.
Mandya: Stop at Maddur Tiffany's in Mandya to enjoy the Maddur Vada, a specialty here.
Kokkare Bellur: Enjoy watching Pelicans in this spot located right before Maddur.
Srirangapatna: Visit this historical spot before reaching Mysore. Here you will find Colonel Bailey's dungeons, Tipu Sultan's Summer Palace and his family remains.
Safety Measures
Driving during monsoons can be tricky if you are not on the highway, and you need to be careful of the potholes.
These roads have many big and small restaurants and food stations which you will find convenient.
Be careful of heavy vehicles like buses and trucks as you will find plenty of them on the busy Channapatna route.
Also, follow Google Maps or download a travel/route map app in case if you need additional help.
While taking diversions, ask around and get help from locals, especially when stopping for the enroute destinations mentioned since some of the information may not be available on Google Maps or on apps.
Since it is a short drive from Bangalore, it is recommended that you fill your tanks right before you leave from Bangalore.