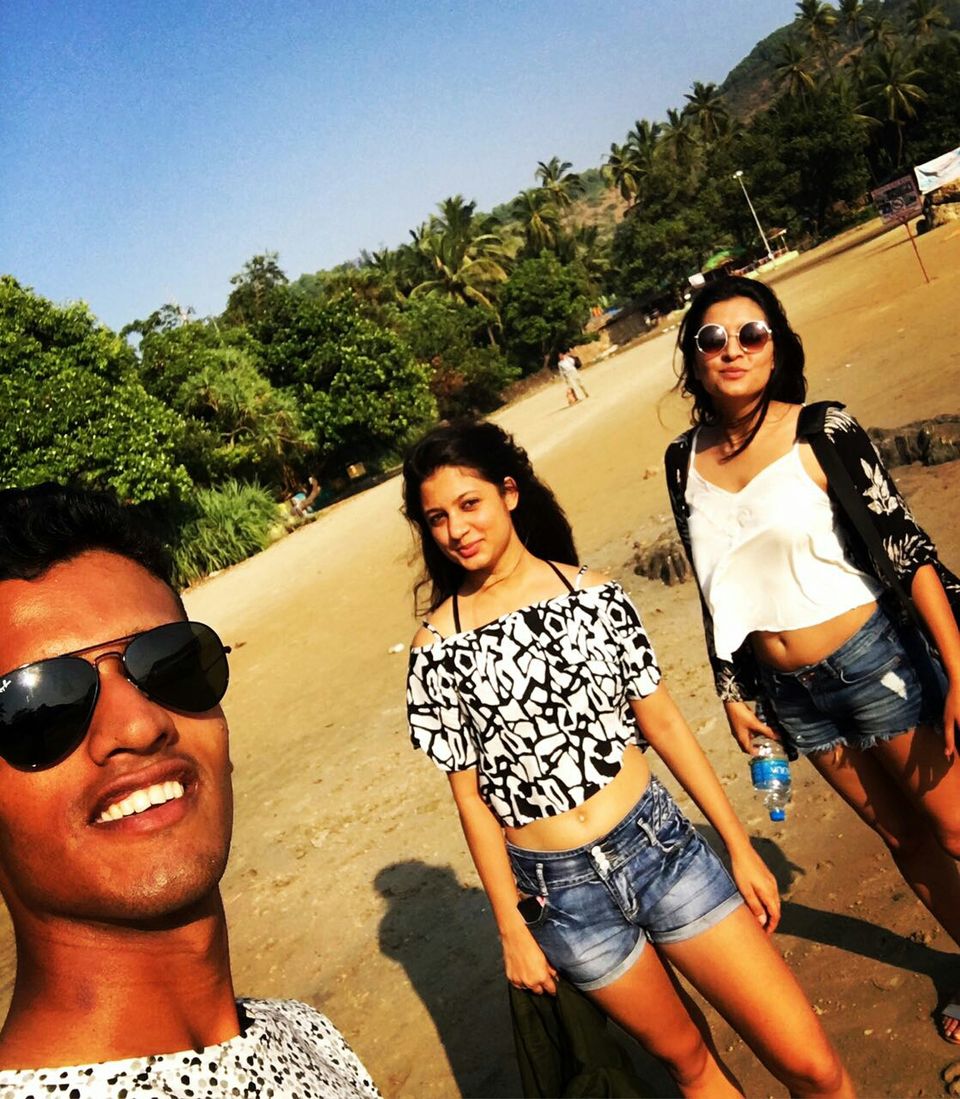 Off-Beat Travel
While I had all the bookings done and I was excited to leave the hustle bustle of the capital to move to a calm and serene place for a couple of days , I kept shouting in college with excitement that "Guys ! I'm going to Gokarna", and no one reacted to my surprise ( more like a shock ) because none knew where exactly that place was.
Well , I think that's the beauty of wanderlust. You explore places that are less sought after. You tend to dig in to area where the road is less traveled by. And here I was , had everything organised for my next destination Gokarna.
How To Reach?
To start with , I preferred taking the train from Delhi to Udupi and then traveled further to Gokarna in a local rail due to heavy December rush and high prices. Depending on when you wish to travel, tickets can be booked accordingly. Gokarna is accessible by railways, road and by air too. If time is less and the pocket is heavy, take a flight to Goa and then a cab shall be a suitable option to drive to Gokarna.

Udupi- The home to college youngsters

After spending a day and a half in the train , I finally had the opportunity to get out of it and breathe.

Udupi it was, much known for the famous Manipal Campus. The weather was hot in the day and entirely pleasant during the evening followed by breezy nights. Udupi is a small town, so there isn't much to do. But if you have friends in Manipal, I bet you'll experience some crazy parties that a few clubs offer there. And the best part , the only crowd is college kids ! Deetee is the peppiest club there followed by Zeal. It is definitely worth giving a shot for a night as the alcohol is cheap and you won't regret the drunk night ! So after spending a night in Udupi and having fun with my friends, I headed for Gokarna to spend some time to relax.
Gokarna- Coz Goa is too mainstream!

Day 1: I took a local train early in the morning that took about 3-3:30 hrs to reach Kumta, a station 40 kms away from Gokarna. Well to my utter surprise the place was freaking hot. We headed to a lodge in Kumta and took some time to freshen up. Later we had brunch and left to board a local bus to head to Gokarna market area where we shopped a few antiques. Finally , we hit the popular 'Kudle' beach. We went to a nearby shack and grabbed some beer and some chakhna. Despite the weather being hot to step out , the beach was as calm and serene as I wanted my mind to be. I relaxed the entire day soaking in the sun , swapping shacks and gulping down beers. Ps- you can only find beer and that too just kingfisher mostly! Did a lot of photography, ran after each other at the beach shore, got high with a Traveller there, spoke to stranger foreigners and talked and talked while we sipped our beers. It was already 9 and we had to head back to Kudle which was to take us another 45 min so we took an auto which was generous enough to drop us to our lodge. The evening had become amazingly pleasant and I didn't feel like leaving the sand and the water. The whole ride back home my head was out of the auto's window and my friend kept worrying as if I was to fall out :P. Finally we ate some butter chicken and naan (typical Punjabis) and headed to our rooms to sleep only to be able to see another day !
Day 2 : We headed to Om beach. And I must say I found it better than Kudle. Namaste cafe is located right after entering the beach area and the food is decent enough to survive in Gokarna. We satisfied our urges to have sea food there. Rather we hogged on it. Again repeated the same routine, just this time I had some hash to try and we kept exploring the beach to choose shady spots to smoke up. Had a gala time. The beach is shaped like OM and the view is spectacular. Dinner was the same again - Butter chicken naan :P served in a restaurant near our lodge.
Day 3 : Had breakfast at a local restaurant serving wada sambhar and filter coffee. Very pocket friendly and good in a taste. Left to go back to Udupi to catch a train to Delhi. Well someone was kind enough to let me sit in a compartment that required reservation and pay for my ticket too ! The people are nice and kind, I must say.
My trip was short-lived but worth the freedom , fun and relaxation amidst nature.