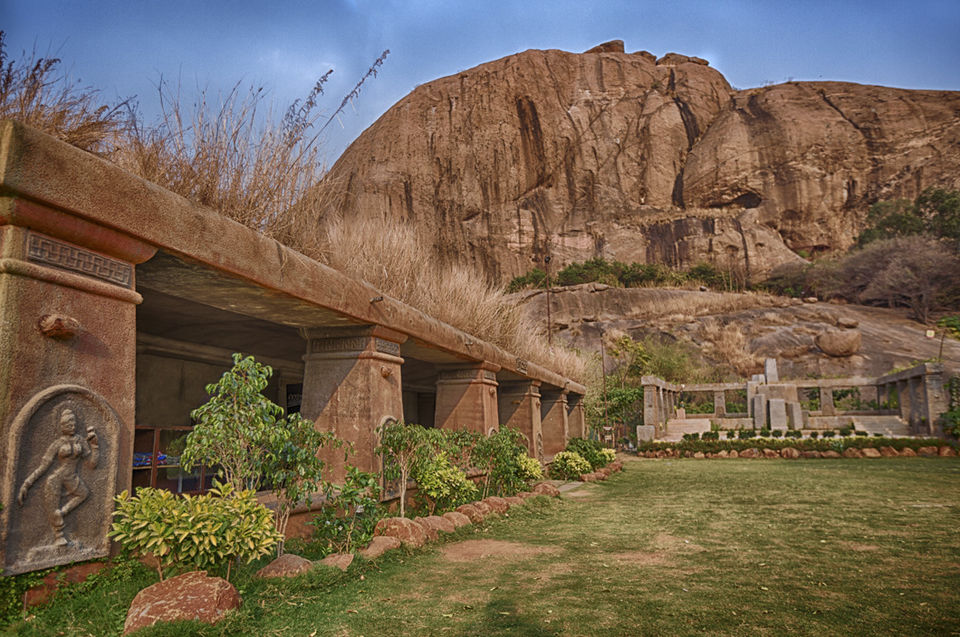 Nestled in one of Karnataka's most scenic and historically important locations, Shilhaandara Resort offers an unspoilt blend of natural landscape, adventurous terrain and magnificence of luxury.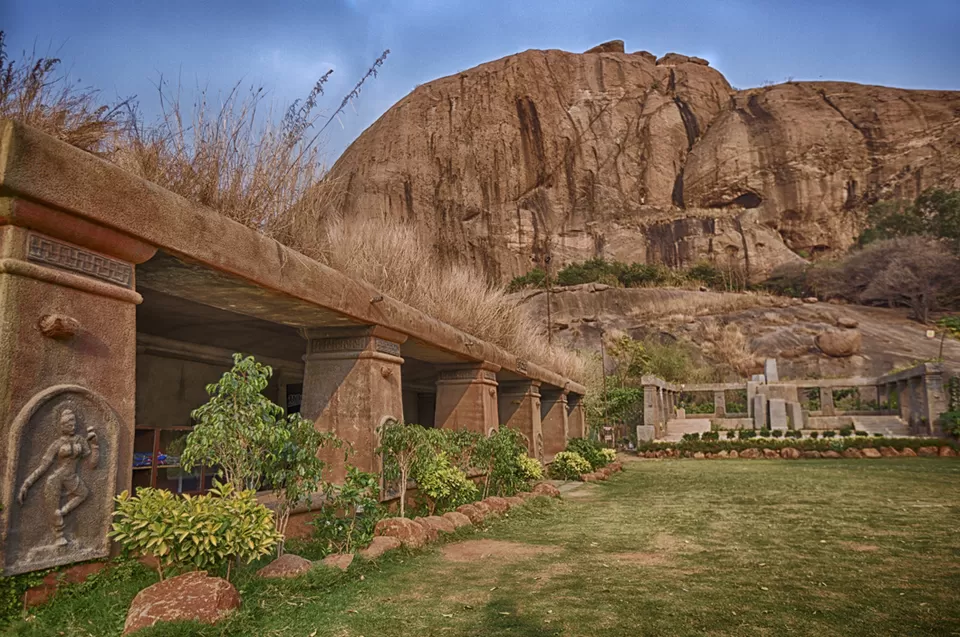 The resort represents the great outdoors, where time moves at its own pace and rugged natural granite rock formations of captivating beauty line the landscapes as far as you can see.
Ideal for?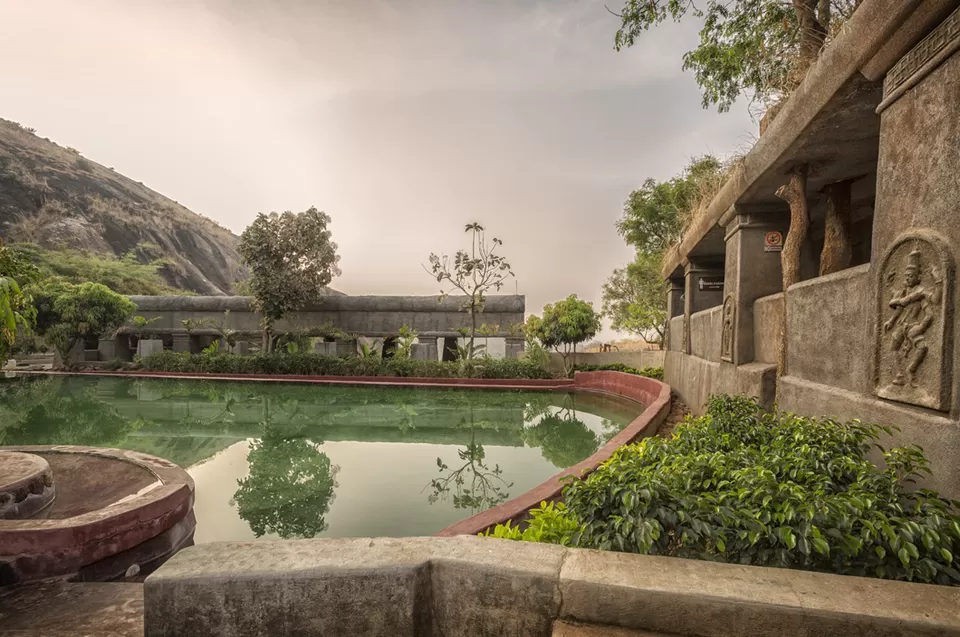 It's a perfect getaway for friends, family and solo travellers. They offer adventure activities for thrill-seekers and a quiet retreat for people looking for some peace away from the city.
Accommodation:
They offer a variety of rooms in their luxury resort that can absolutely recharge your tired minds and fill your soul with comfort.
1. Soumithre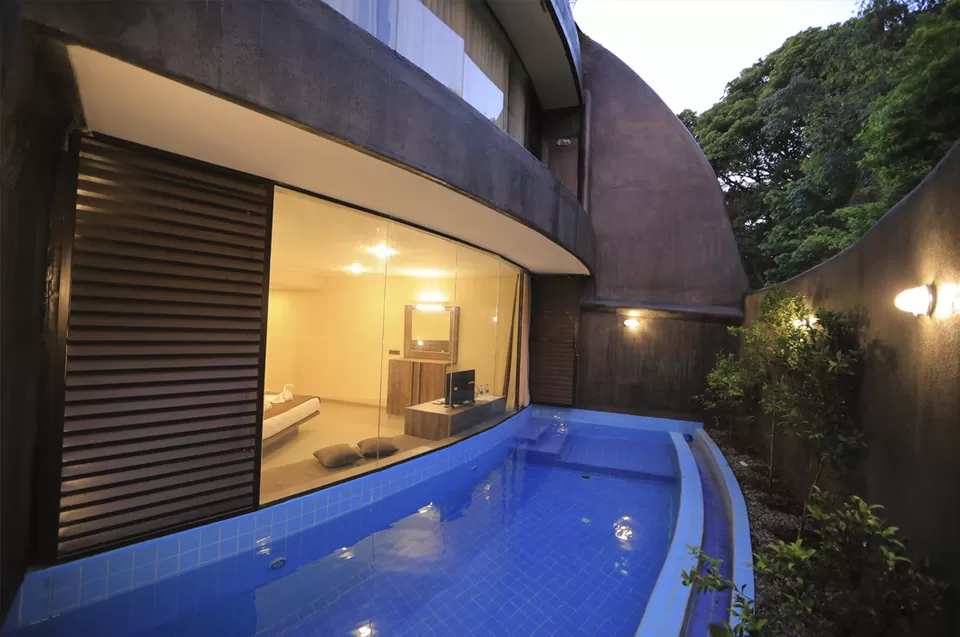 This premium room is luxurious and spacious with a private swimming pool.
2. Sowgandhika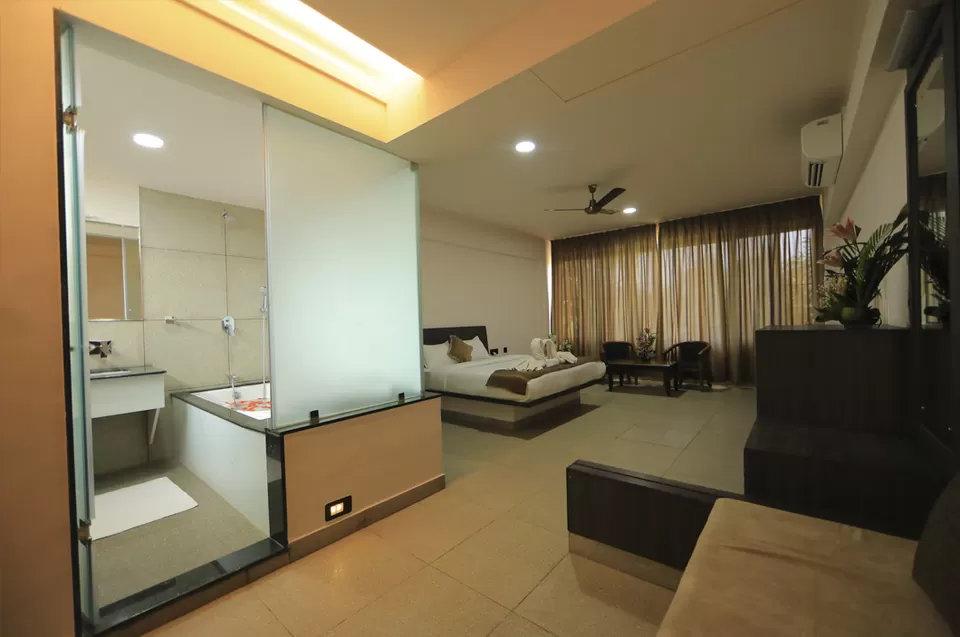 This room offers a modern style architecture with ultra-modern bathroom and a private jacuzzi to help you unwind after an adventurous day at the resort.
3. Standard Room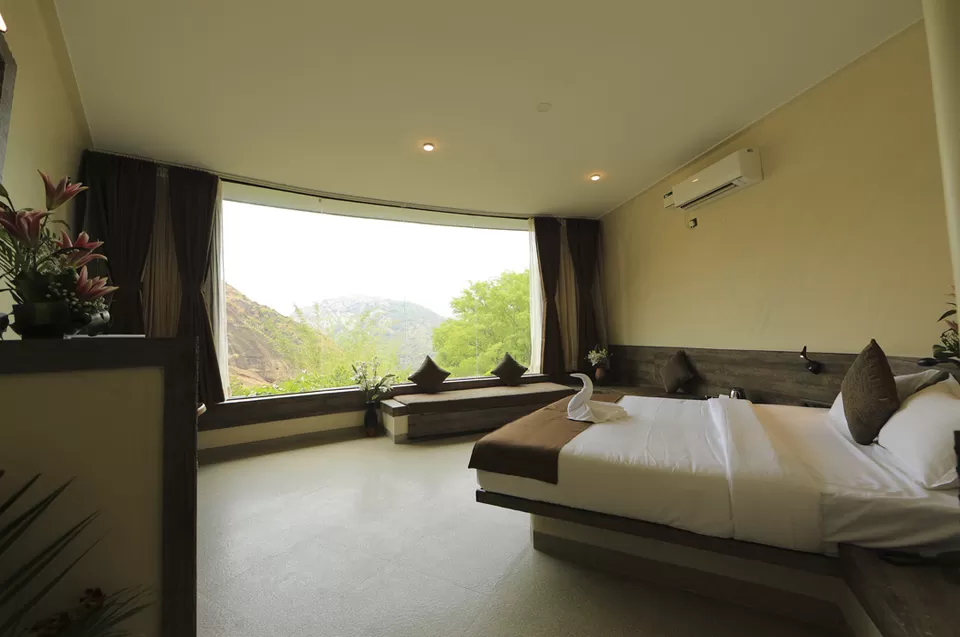 Offering the views of greenery and granite around the landscape, this simple room can be your home away from home.
4. Tent Stay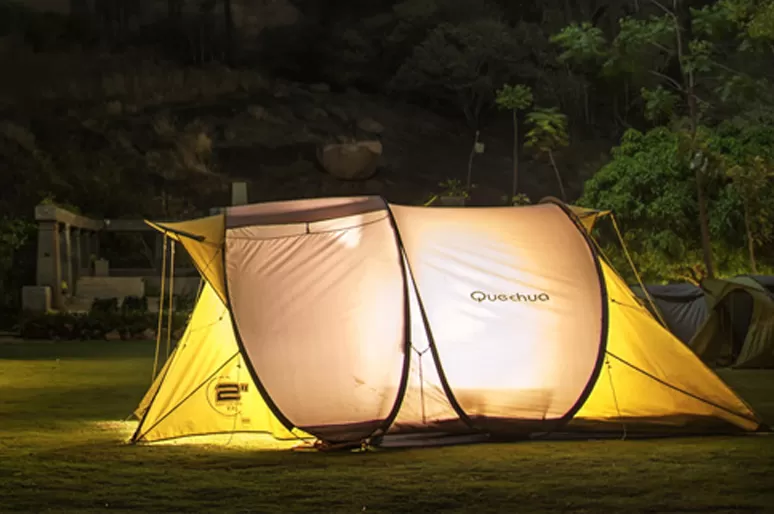 If you're an absolute lover of adventure and night skies, pick the tent stay to enjoy a night under a sky full of stars.
Activities:
1. Adventure Activities: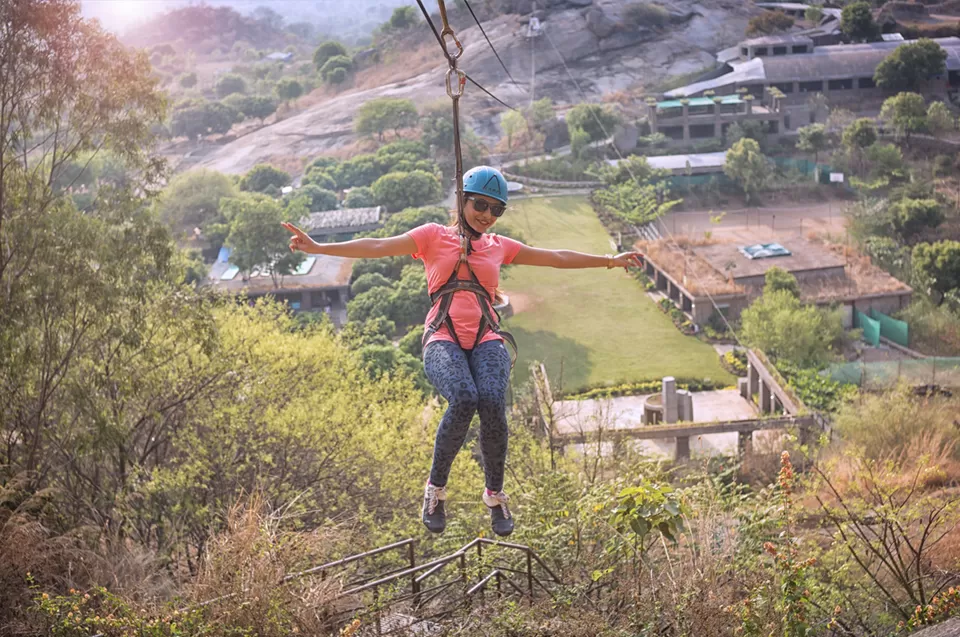 Shilhaandara specializes in outward-bound experiential program for all age groups. They offer thrill-inducing activities such as South India's longest Zipline, Quad bike, swimming etc.
2. Ayurvedic Spa

They also offer rejuvenatic ayurvedic spa treatments to heal your body as your mind unwinds. The treatments are suitable for individuals, couples and even large groups.
3. Dining

The restaurant here is breathtaking with big granite pillars and thick foliage providing an inviting setting and delicious meals. They offer buffet style dining options for the guests consisting of a rotating menu consisting of some scrumptious delicacies.
How to Reach?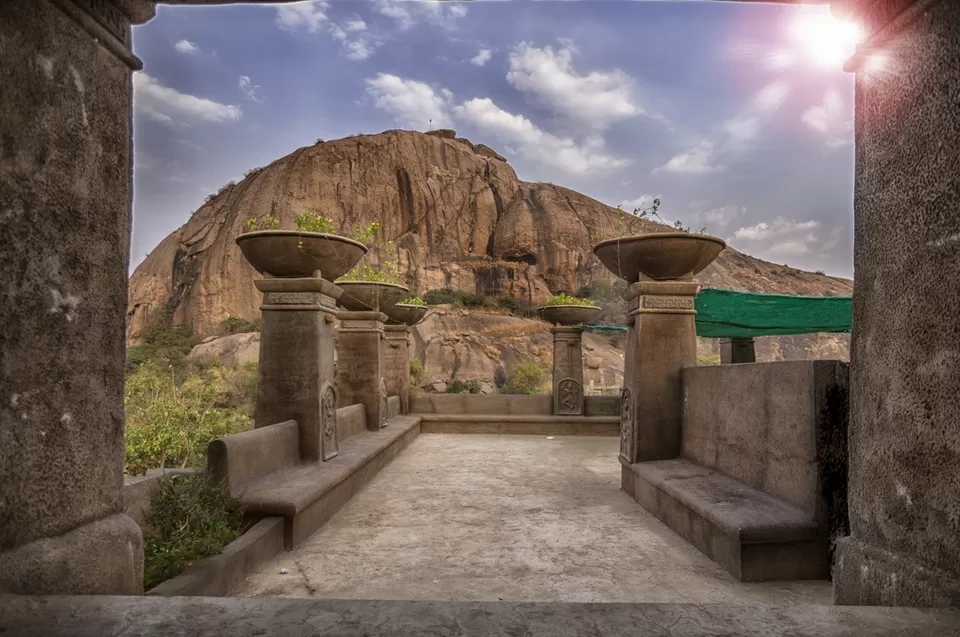 Address: Shilhaandara, Padarahalli Village, Off Magadi Road, Ramnagara- 571511
Located ~50 km from Bengaluru, you can easily reach here using Private cabs, buses etc. The roads are well constructed offering beautiful views of Karnataka hills.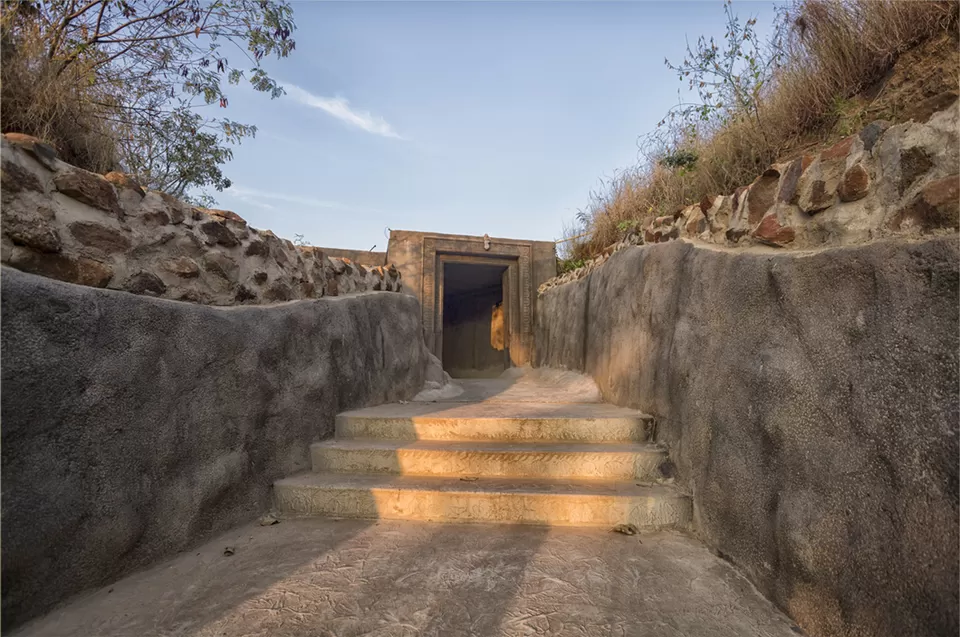 So head out to Shilhaandara for you next getaway to enjoy the perfect blend of nature and luxury and unwind at this architectural beauty.
Have a similar experience to share? Mention it in the comments below or write about it here on Tripoto and earn Tripoto credits to travel for free!
Note: All images belong to Shilhaandara Resort.