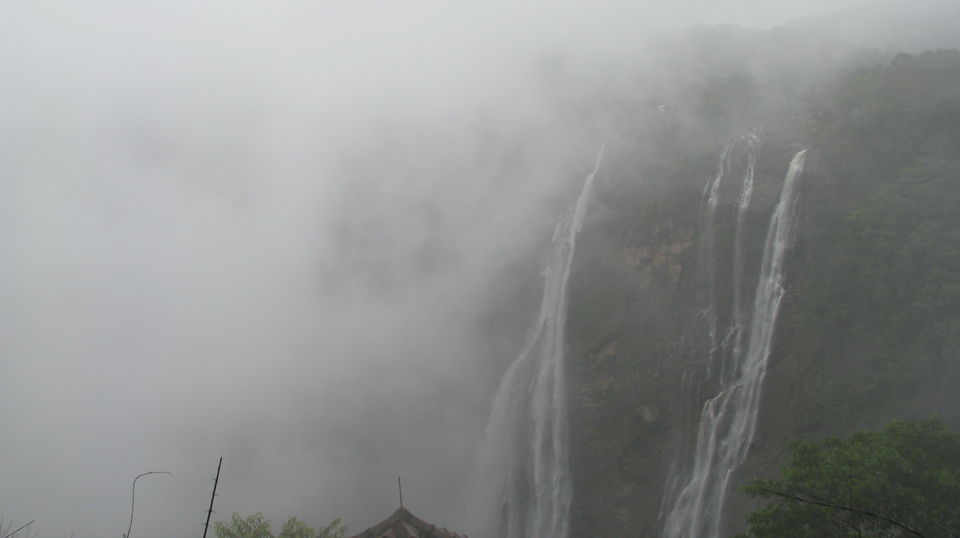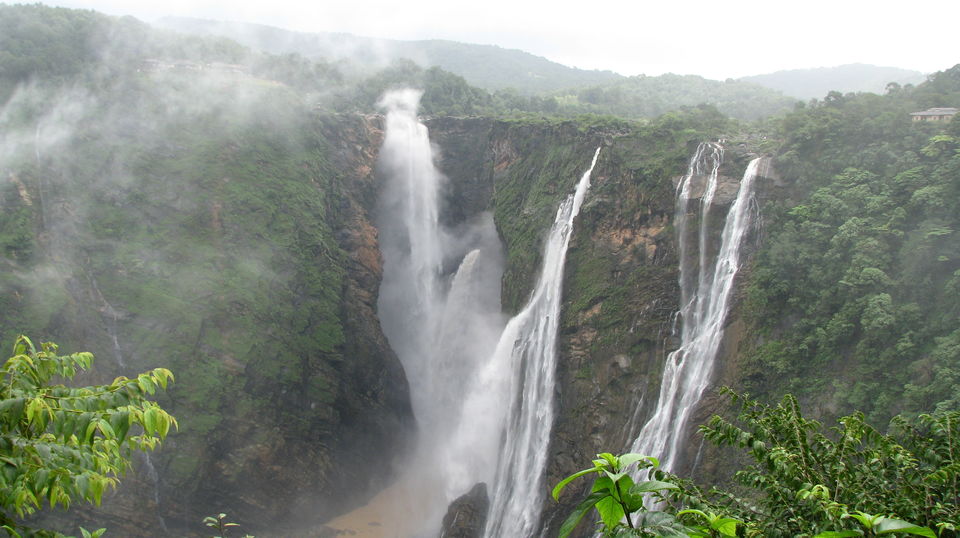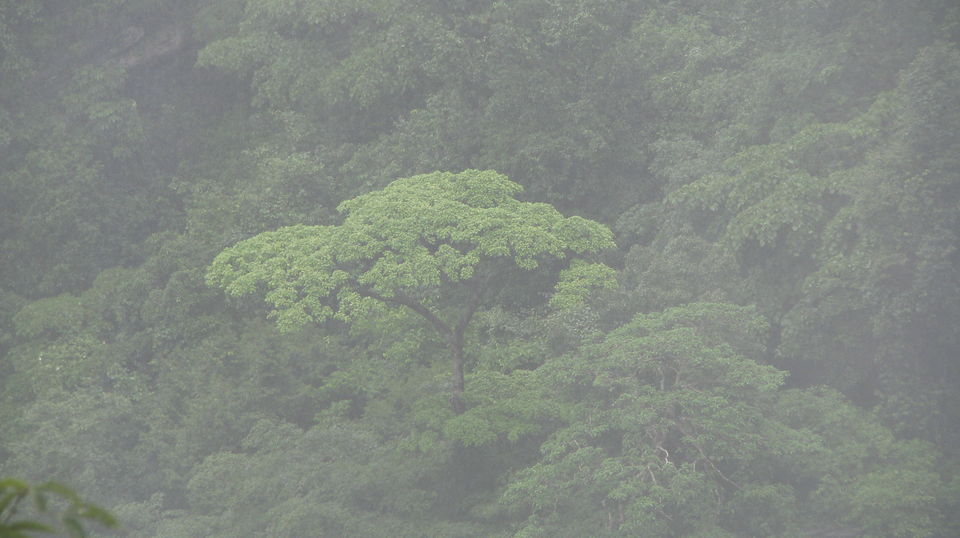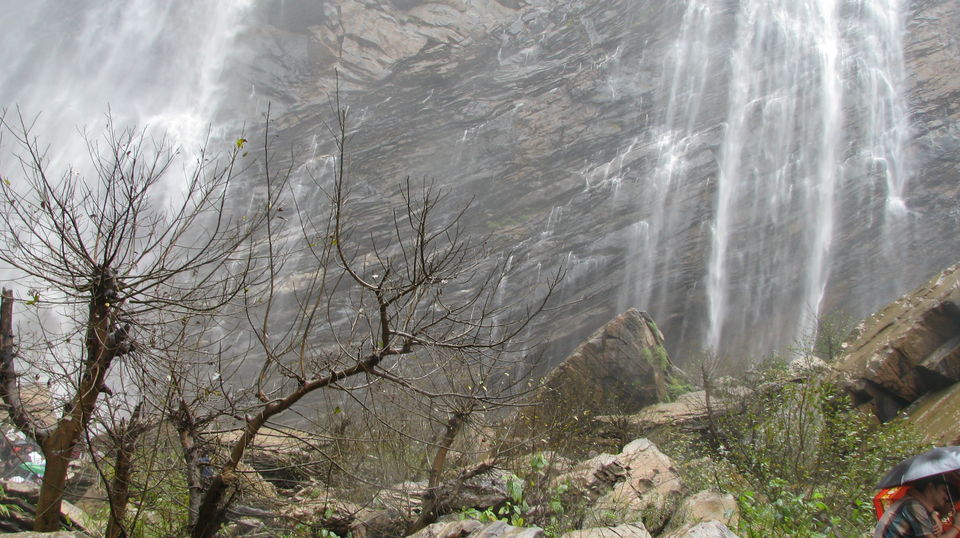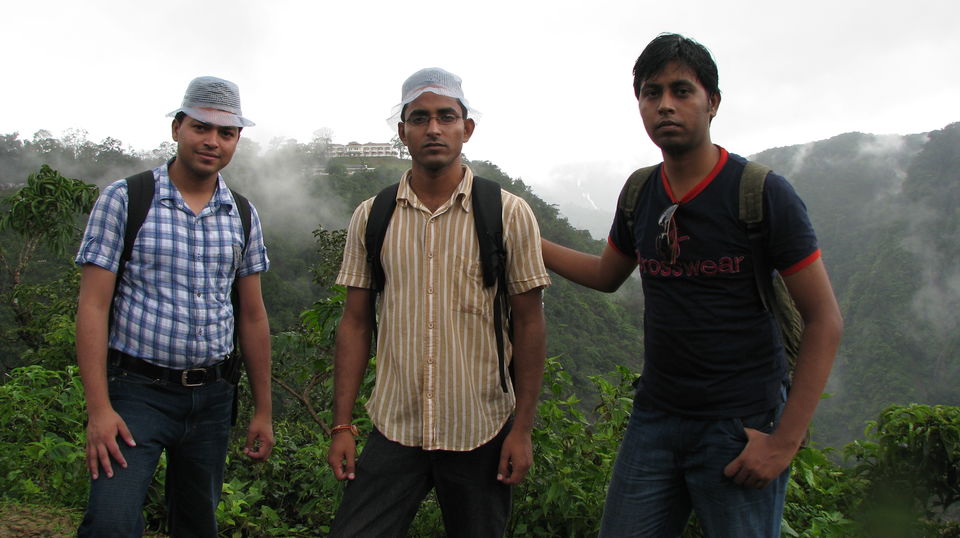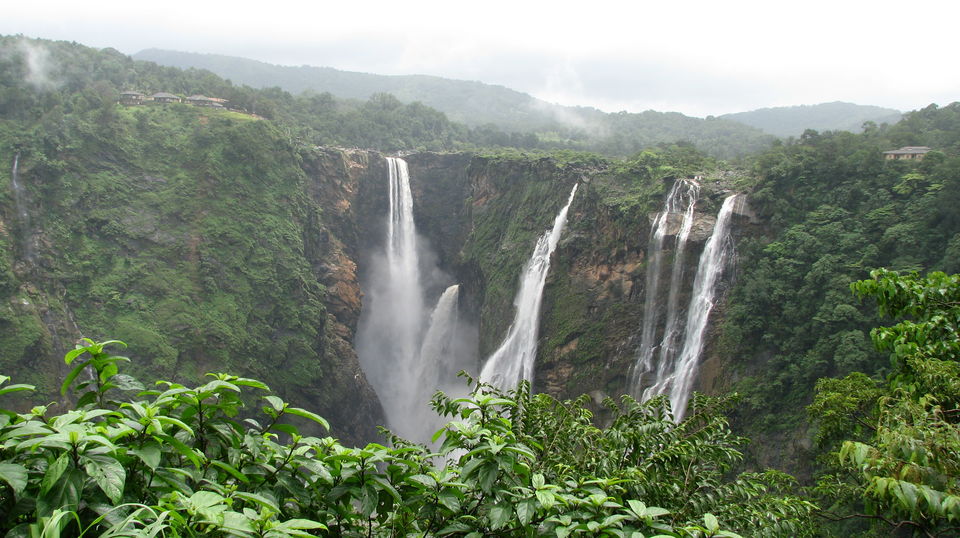 We were three friends , had a 2 day weekend... Me, Abhi & Yogi.... we were a short on budget and had limited time... so I did a bit of research and decided to go to Shimoga by train ... reach in morning and return on same evening.
We took train from Yeshwantpur in night and reach around 6 am at Shimoga. Took an auto and around 8 am we were at Jog Falls.... but it was all wet and cloudy... we were dissapointed as we thought we will not be able to witness the Mighty Jogfalls because of Mist & clouds. 
Slowly the Mist or Fog cleared and I got the beautiful shot which I have shared.
We decided to go to the base of fall, till halfway there were stairs after which there were just rocks. On this track my Classic Woodland Shoes were excellent in terms of grip only issue was when they got wet each one of them weighed 2Kgs approx ;).
It was awesome at the base of falls, we felt we were on some another planet. 
Finally we had to track back , and believe me it was exhausting we were nearly half dead by the time we reached up. We had some breakfast at the shops there.
Than we took an auto to go the mouth of the falls, it was g8 there.
Finally we took an auto and returned to Railway station to take the train to Bangalore. 
I guess we hardly incurred about Rs.2000 per head including train tickets. It was really a trip where I was able to feel mother nature so closely. 
The first snap I had taken from my camera on Aug 16 2009, it was heavenly...