Heart Says:
Sometimes when you travel in ​the ​direction of your fears, you get to know where you're heading in life!
I marched ahead and after ​a ​few hundred steps, I saw the most beautiful beach ever of my life. Right down a 100 ft cliff, a neat and clean beach with golden sand, tremendous waves coming in their fullest might and a stormy sky! They call it ​the ​Shiva's own beach. And by principle he is the God of Destruction. The deadly sights and experiences this beach gave me, I truly felt like having found ​the ​abode of Shiva! I would recommend camping overnight here, the clear skies will give you ​the ​starry experience of ​ a ​lifetime.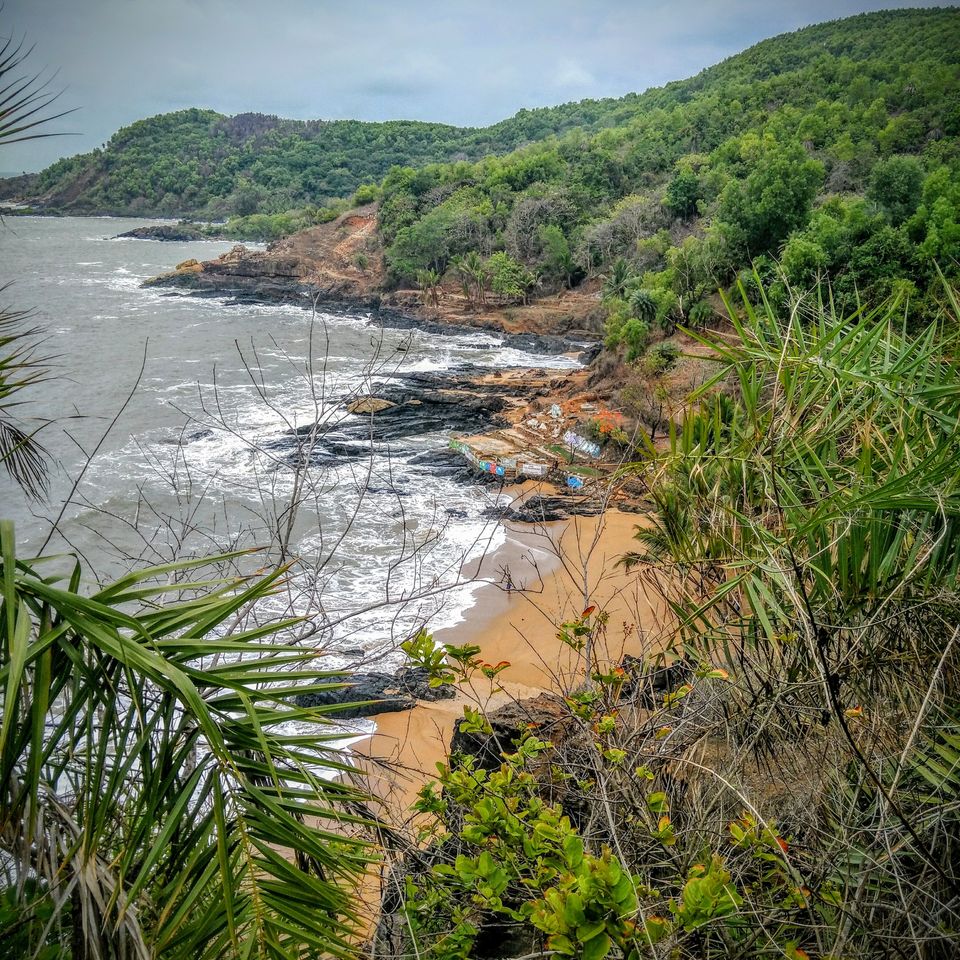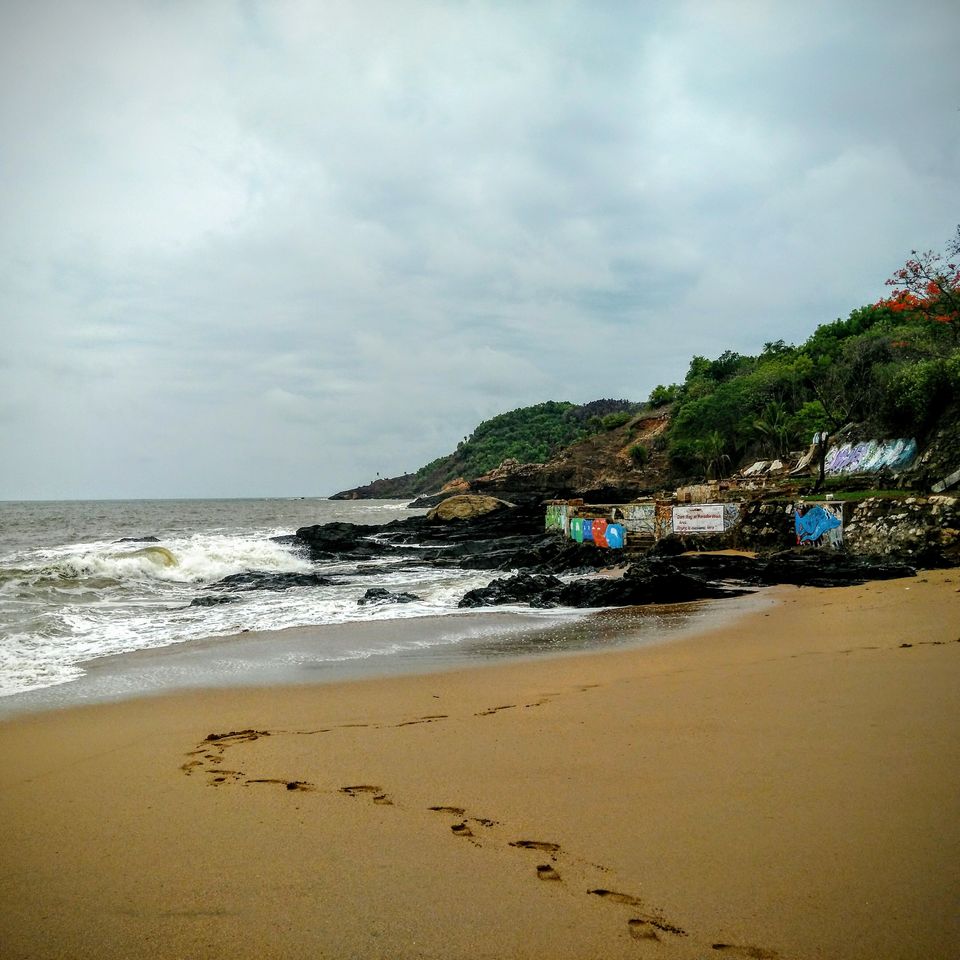 Until recently​, Gokarna was famous for its Shiv temple at the main Gokarna Beach. But soon hippie culture found a new home here in Gokarna. During winters, the peak season, a lot of foreign tourists surplus the otherwise usually scanty beaches of Gokarna. However, I would suggest you to consider visiting in rainy season as well because that's when western ghats are unbelievably beautiful. There are more than a dozen beaches here​,​ but only Kudle Beach and Om Beach are the commercialized ones. You won't even find shacks on other beaches.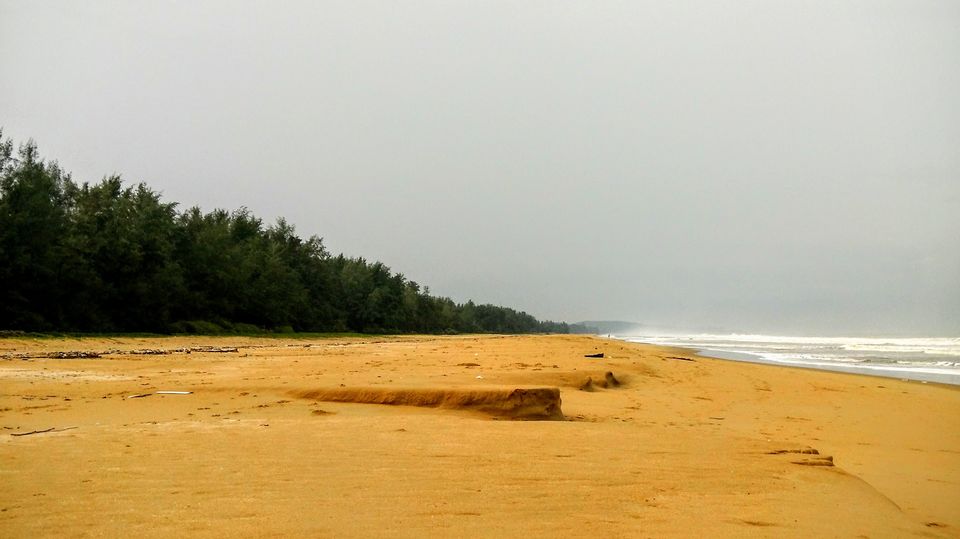 Do not miss Paradise Beach - This beach is not accessible easily. You have to trek about 3 km to reach here. I thought the way would be an easy one because the route was flashing on google map. I started the trek solo as it looked like​ an​ earthy​ ​road but halfway through the trek, I was in middle of dense Jungle. I was not regretting​ gone solo; If at all I had any regrets, it definitely wasn't going solo, but changing into half pants as I could hear the snakes rattle already.
Try Kumta Beach -


I started at this beach. Glancing at the waves, I started walking in to the beach only to realize that I was surrounded by a colony of over a million crabs. I hail my woodland boots that I returned safely.


Om Beach, Nirvana Beach, Kudle Beach, God's own Beach, Heaven Beach, Mystery Cave Beach, Small Hell Beach, Half Moon beach
Travel Tips
Best plan - Travel overnight on Friday.
Stay over a weekend. 2Days/1Night.
Get back by Monday morning.
To reach - Best option - Take a bus overnight.
Alternate - Western Ghat Railway.
Also - Easily accessible by Road
Trust Google Maps - 9/10
What to expect -
1. Clean and scanty beaches
2. Cheap accommodation and food
What not to expect -
1. Water sports
2. Historic monuments
Eat n Stay, Try -
1. Homemade Ice cream at Prema Restaurant at Gokarna Beach.
2. Namaste Cafe at Om Beach.
3. Zostel at Kudle Beach.
Avoid -
Getting any deeper into the sea; the waves are quite nasty here and there are no lifeguards.