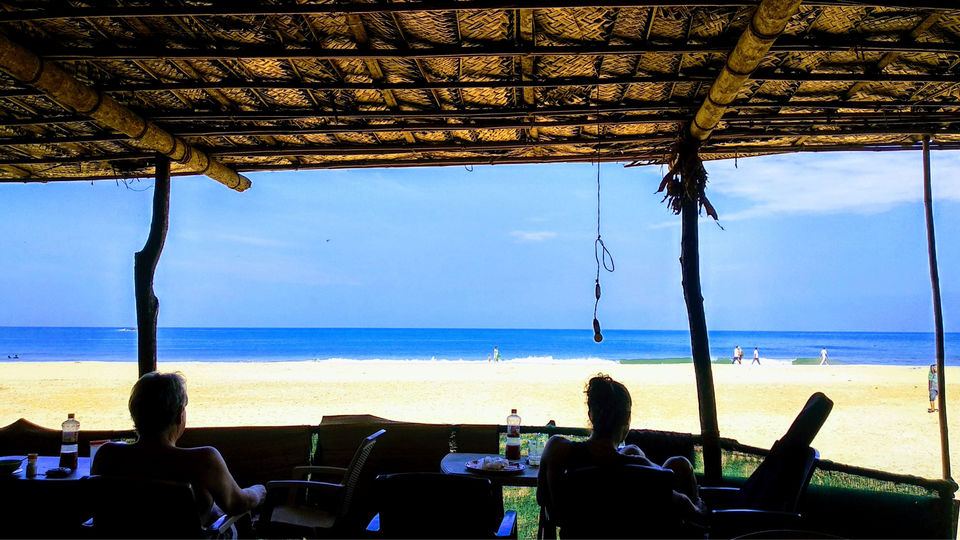 This journey to Gokarna starts from New Delhi.
I took Karnataka Express from New Delhi Railway Station at 9:15 PM. Luckily only 2 seats were available and I still got the lower side berth which is my favourite to get a ample view of the route. The Karnataka Express 12628 is a superfast train that operates on the South Western Zone of the Indian Railways. This train operates on a daily basis and runs between Bengaluru City (SBC) and New Delhi (NDLS). This train also has a reputation of being one of the most punctual trains. It leaves New Delhi at 21:15 on day 1 and reaches Bangalore at 13:40 on day 3.It takes 40 hrs 25 mins to reach from its source to the destination, on its way some major stops are Agra Jn. Mathura Jn. Bhopal Jn. And Manmad Jn.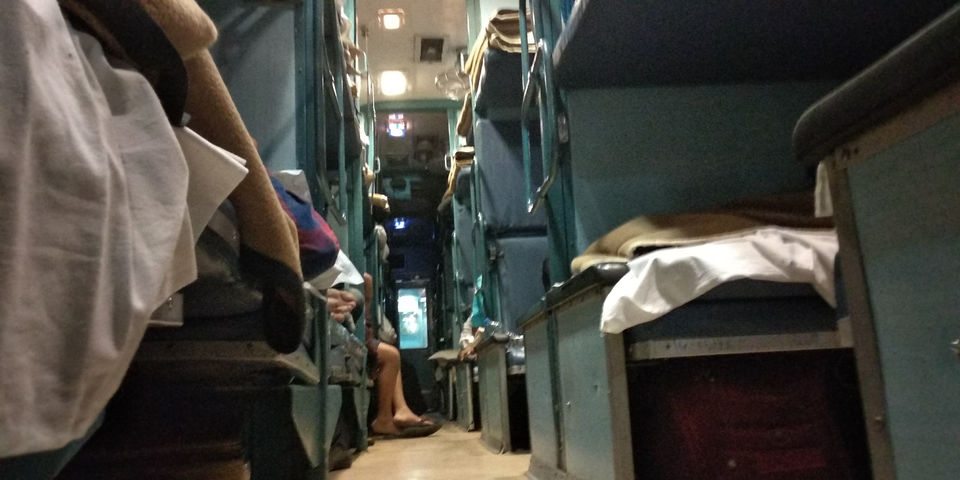 It was the first time for such a long journey but as soon as it started the Train started feeling like home the home I never wanted to leave and just keep going on... today on 2nd day I crossed some major cities Agra, Mathura, Jhansi, Bhopal.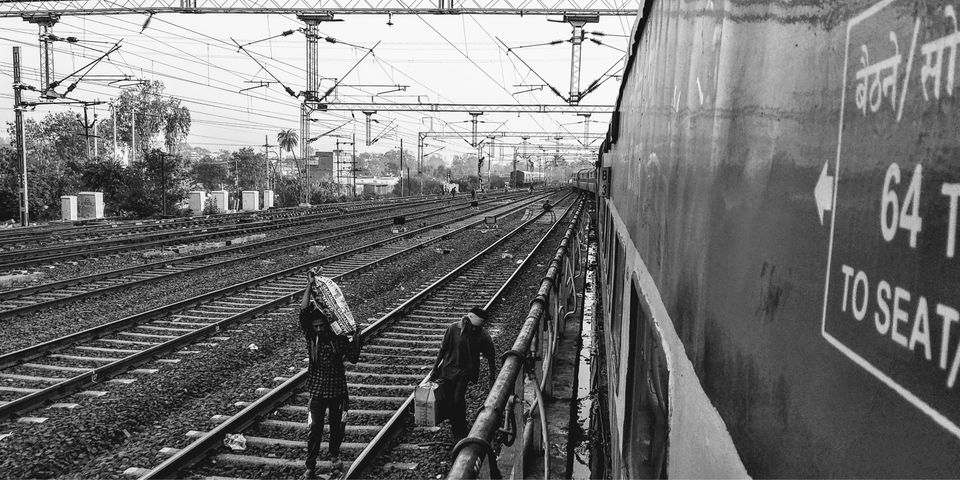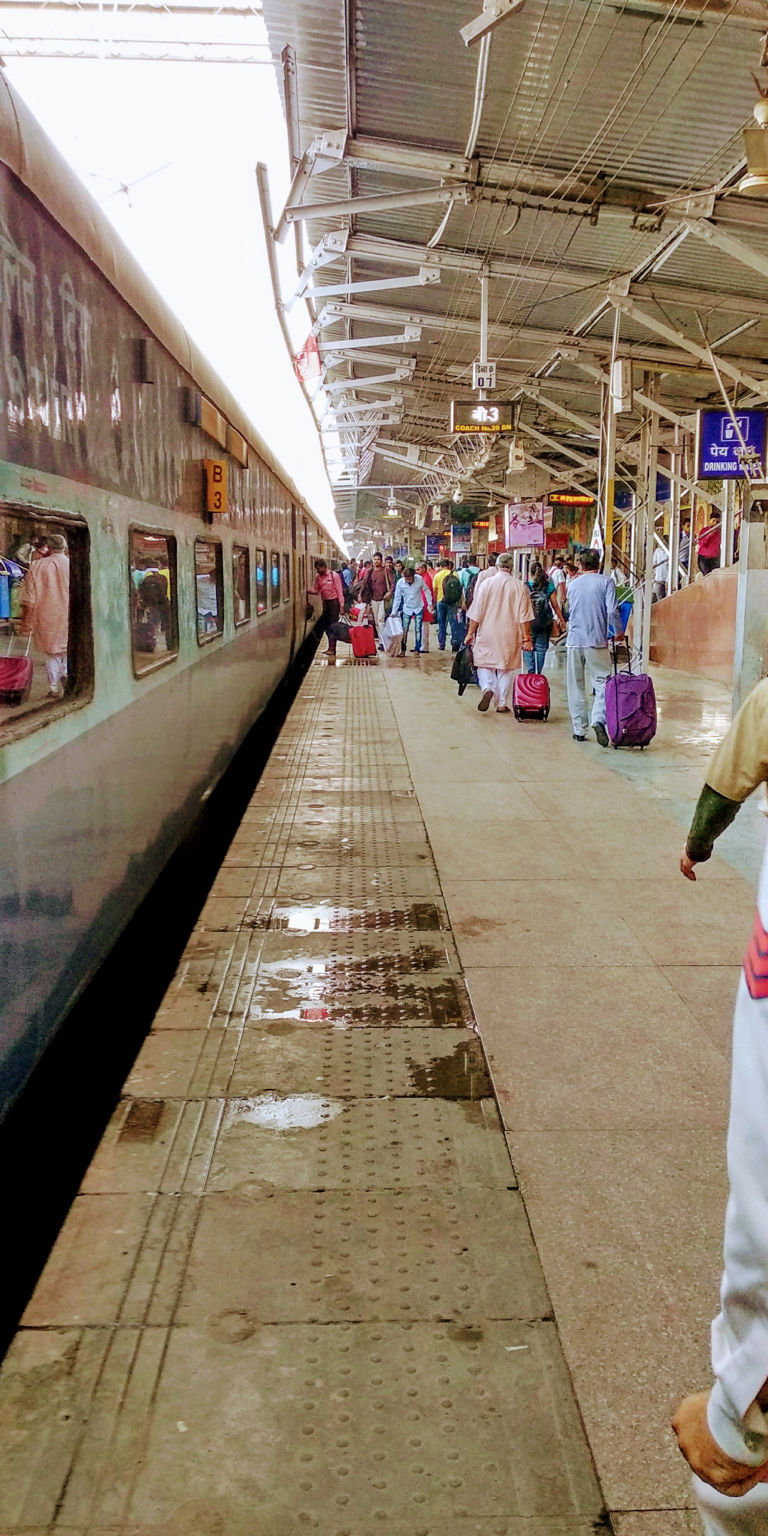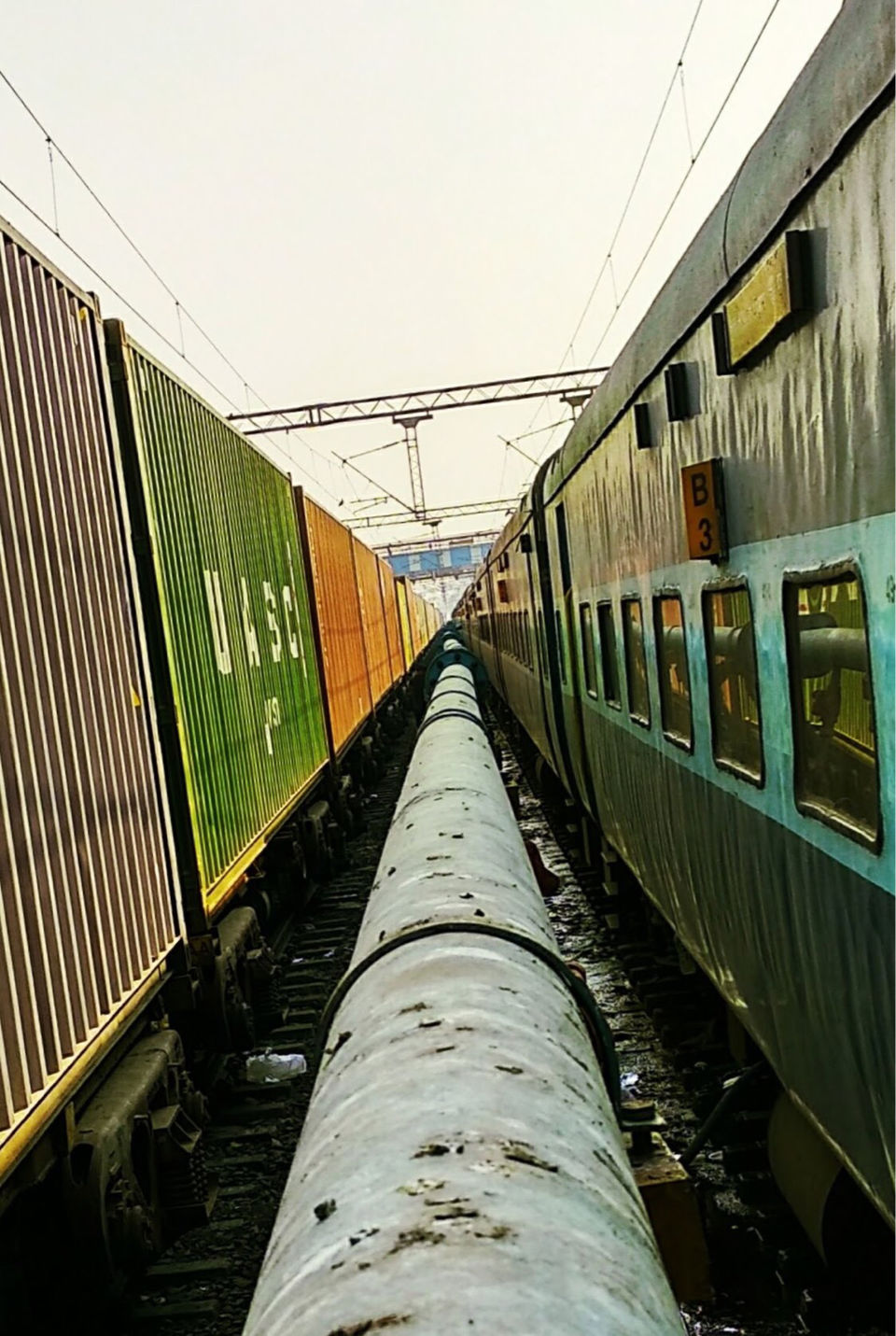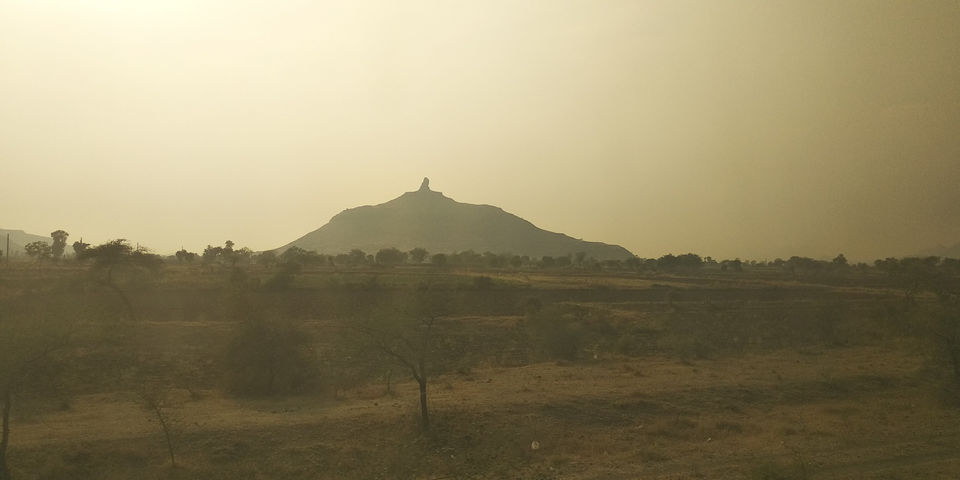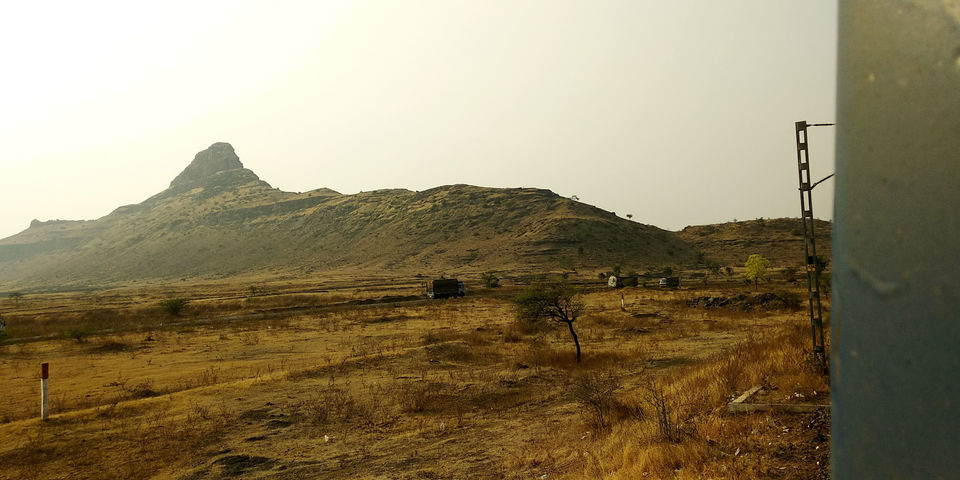 I woke up with these clicking sounds of tracks and people chatting around getting ready to deboard as the journey almost came to an end. Train arrives at the Banglore City Jn. (SBC) almost on time. I was excited and a little scared it was so crowded and people don't speak the same language you used to speak at home and home is thousands of miles away. But i made my way through it got some rest at a nearby motel, looked for the ways to reach Gokarna. Banglore is a busy city everyone is busy except for the uncle who took a n empty bottle from me to throw it in the dustbin while I was hassling with my backpack to fit into the cab. YES! People are nice here.
I booked a over night sleeper bus from Banglore to Gokarna. It will cost you aroung 600-800₹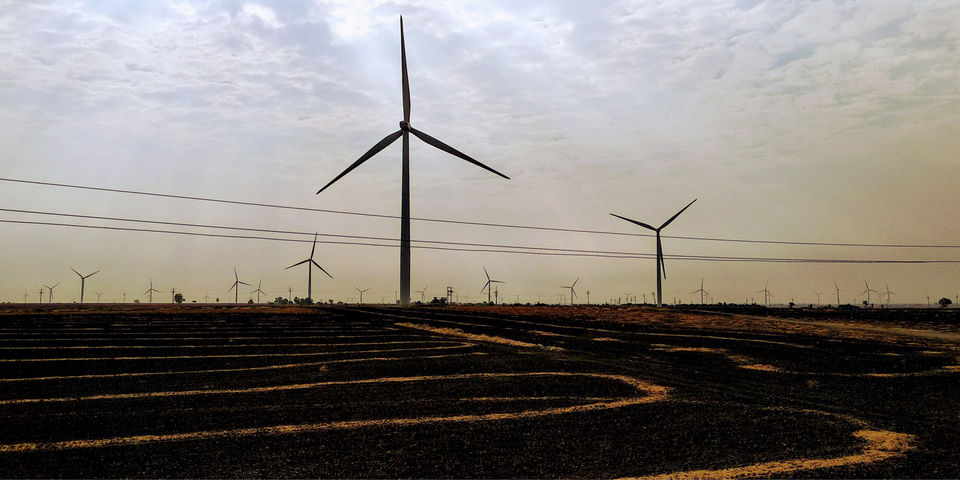 Made a friend while on the bus, and we reached Gokarna at 6.30 in the morning it was still a lil dark. Then my friend suggested the Kudle beach has some great restaurants and we started walking towards it. And here it was the Horizon I couldn't took my eyes off it, it was so satisfying the wind the sound the view I can still feel that wind. As soon as you walk around the town you realise it's a temple town. It's also famous for it's Mahabaleshwar Temple. This pilgrimage is among the most important places to visit in Gokarna, not only because this temple complex envelopes one in serenity but the fine Dravidian architecture is hard to miss and enraptures with its timeless beauty. Distance From Gokarna Bus Stop: 500 meters
Timings: All Days- 6am to 12.30pm; 5.30pm to 8pm
Food is delicious here and Prawn Sandwiches are the best with fresh Coconut shake. This offbeat beach vacation also turn into food heaven for me, This temple town is dotted with innumerous shacks that cater to the Indian palate as well as those who crave continental.
Trek to reach other beach adds more fun and sounds adventurous but it was so tiring i had to take an auto back to my kudle beach.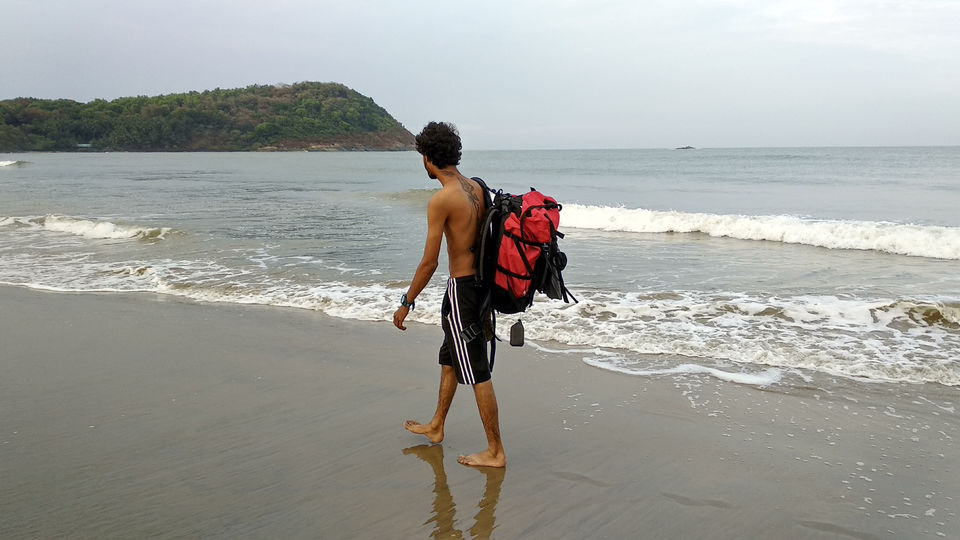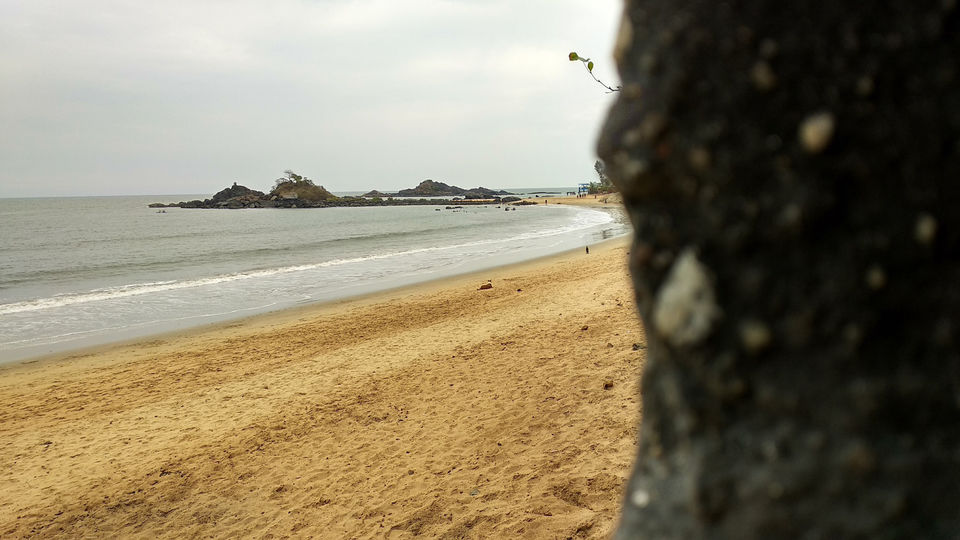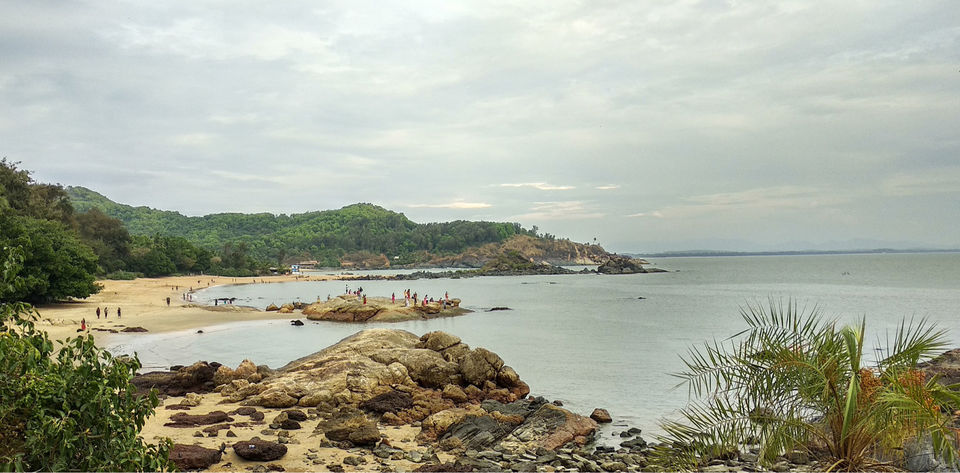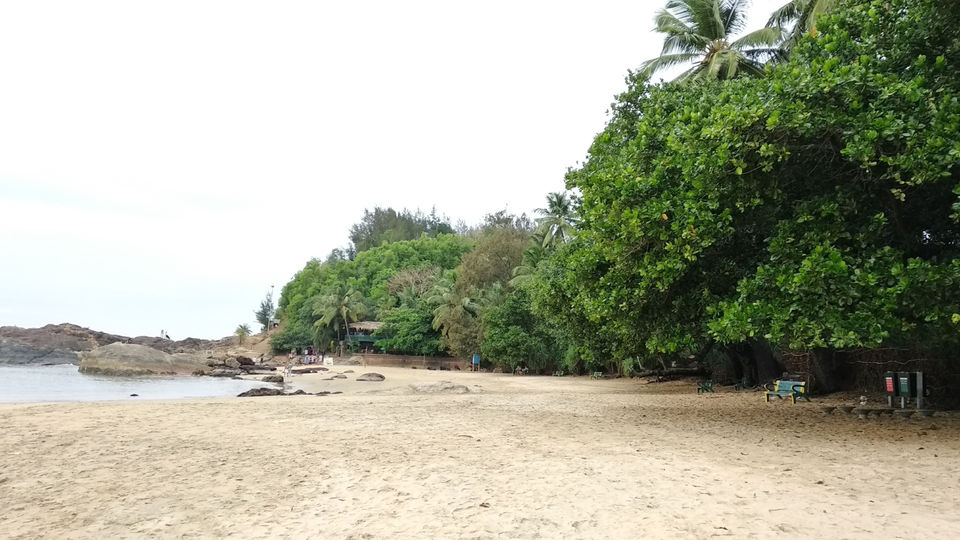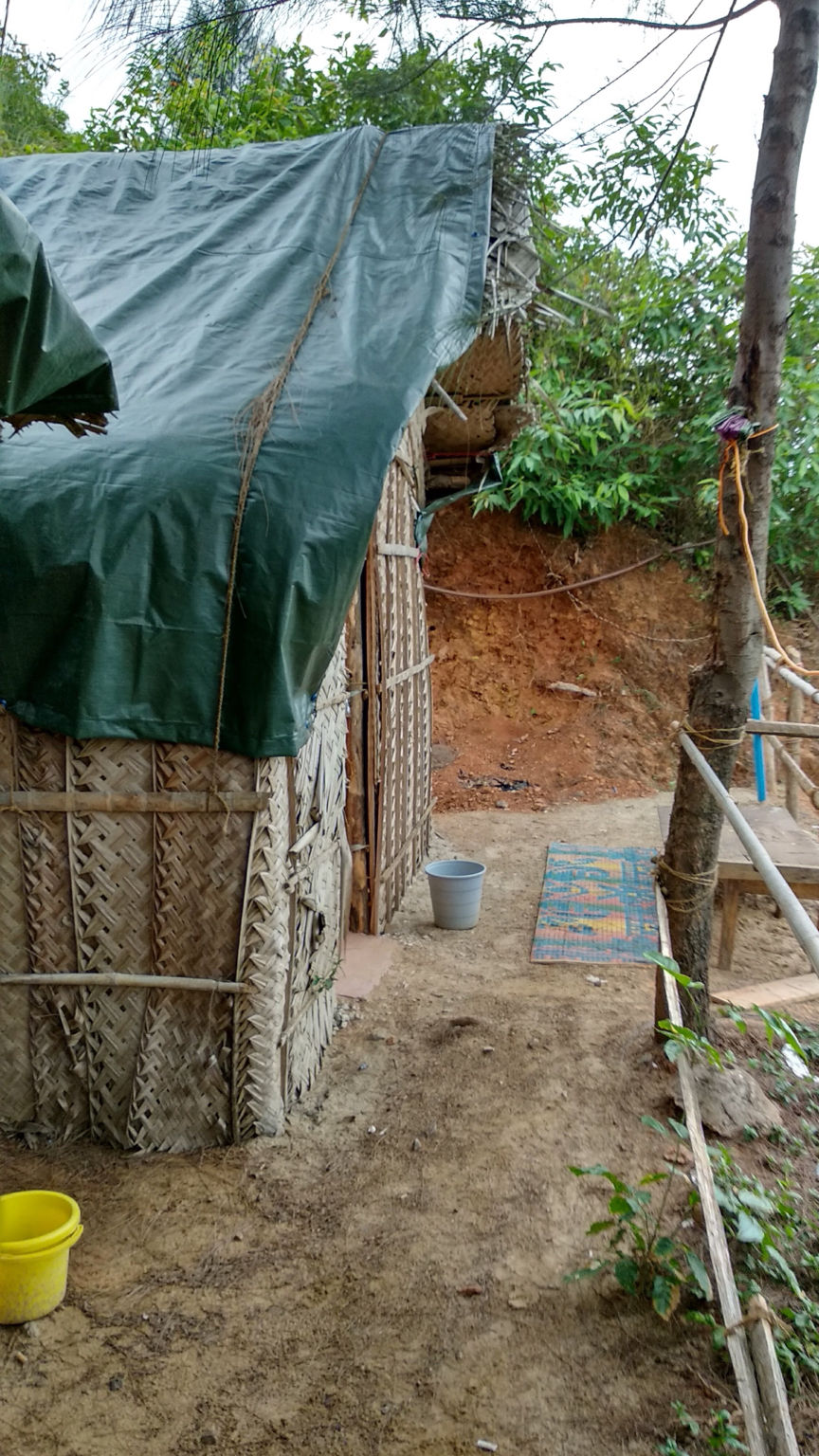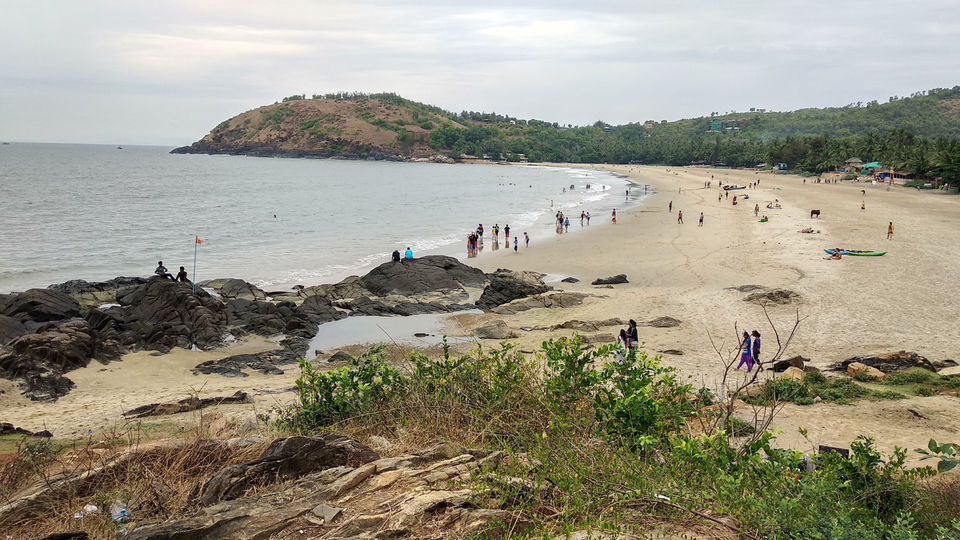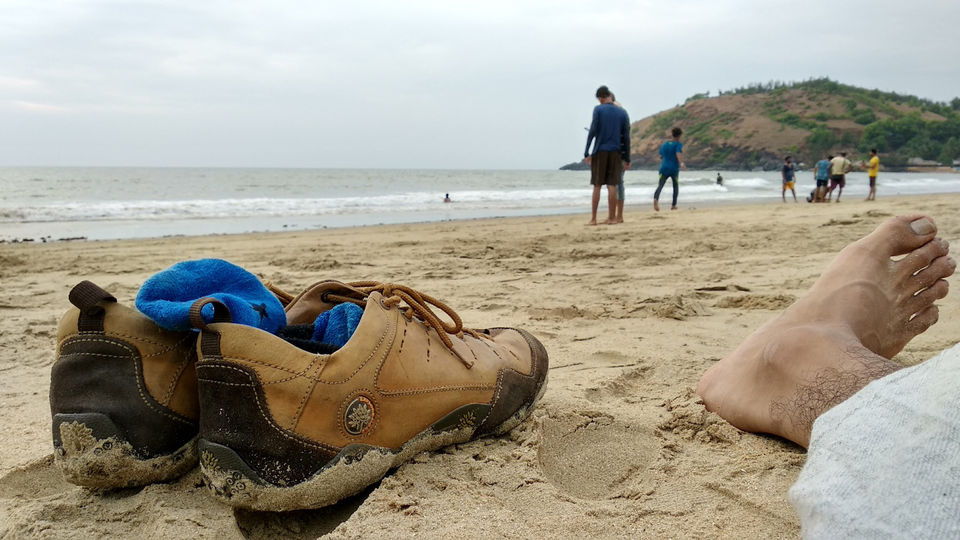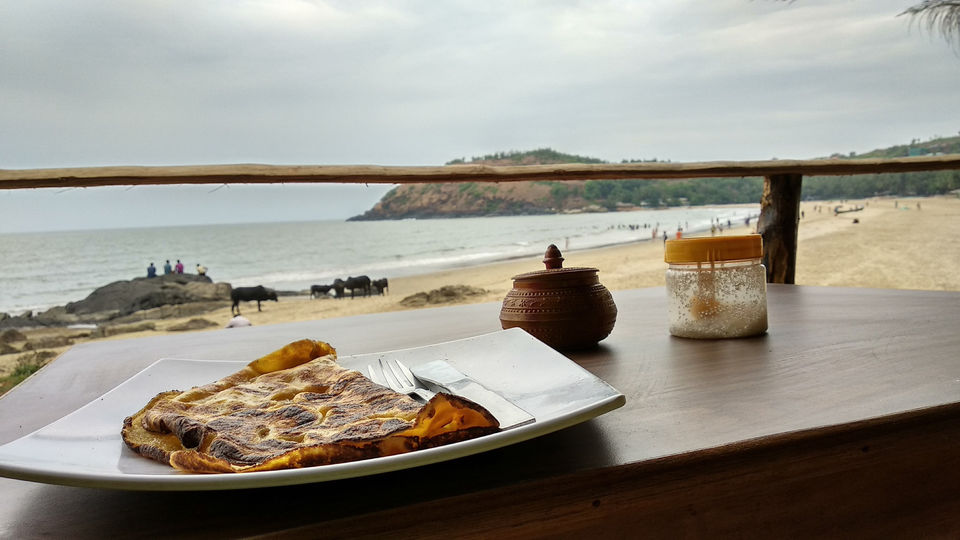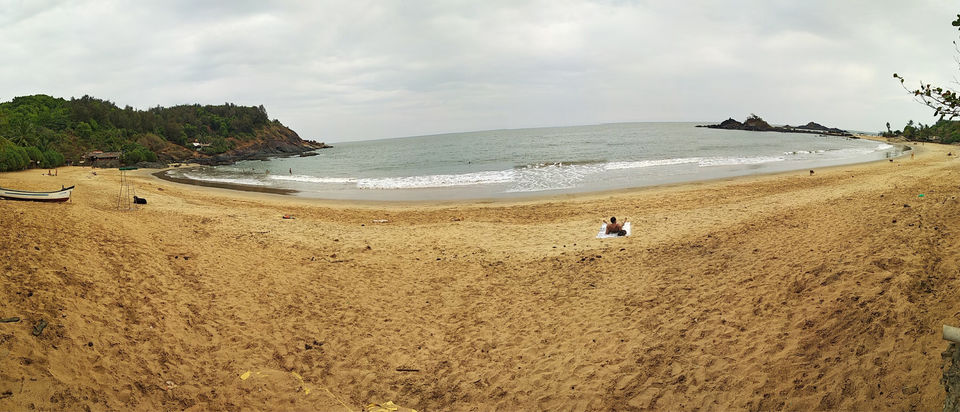 Woke up and it's Raining. And i decided to move to the next destination Goa.
Packed all of my stuff in the morning roamed around a little had lunch and left. The railway station was pretty nice too. It was a 2.30 hours journey from gokarna to goa via train. I reached Madgaon around 9 pm.
I had to go to north goa which was a lil far feom there so I toom a bike taxi to bus stand for 50₹ and then 30₹ for bus to reach north Goa. As soon as I reached it was already late and I had no place to stay so OYO comes to the rescue.
Booked a hotel Retreat Anjuna near Anjuna beach with almost 50% off and Dozed right off after checking in and freshening up.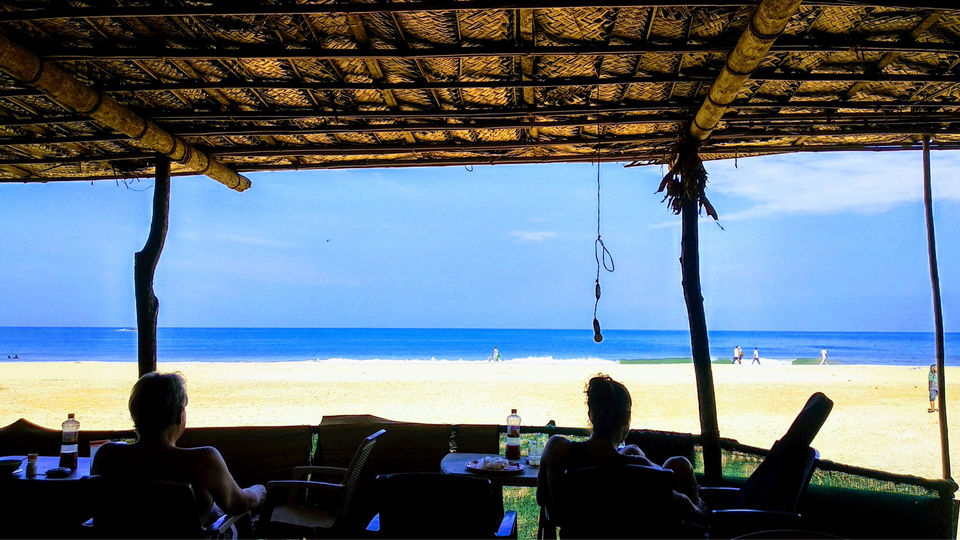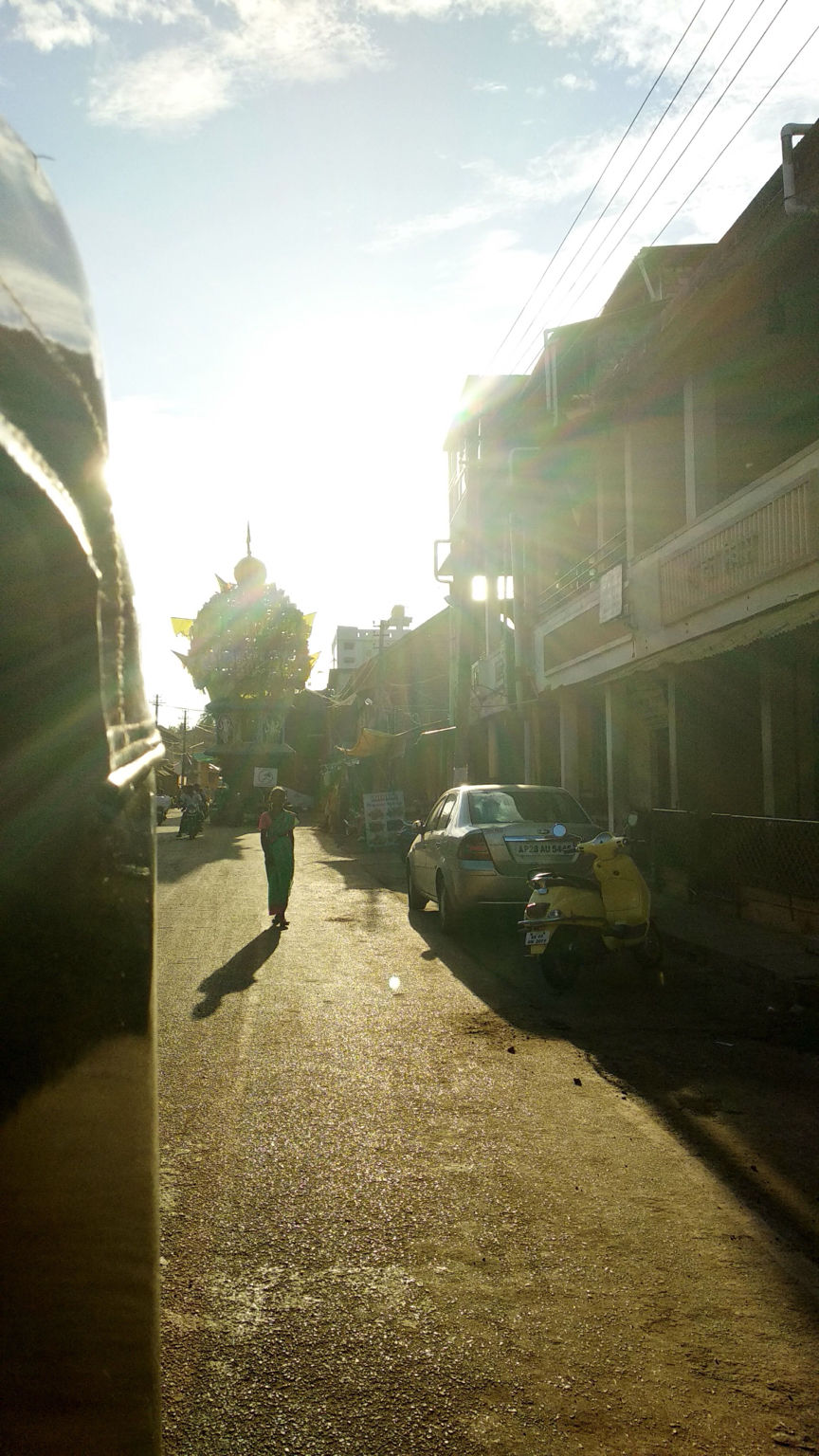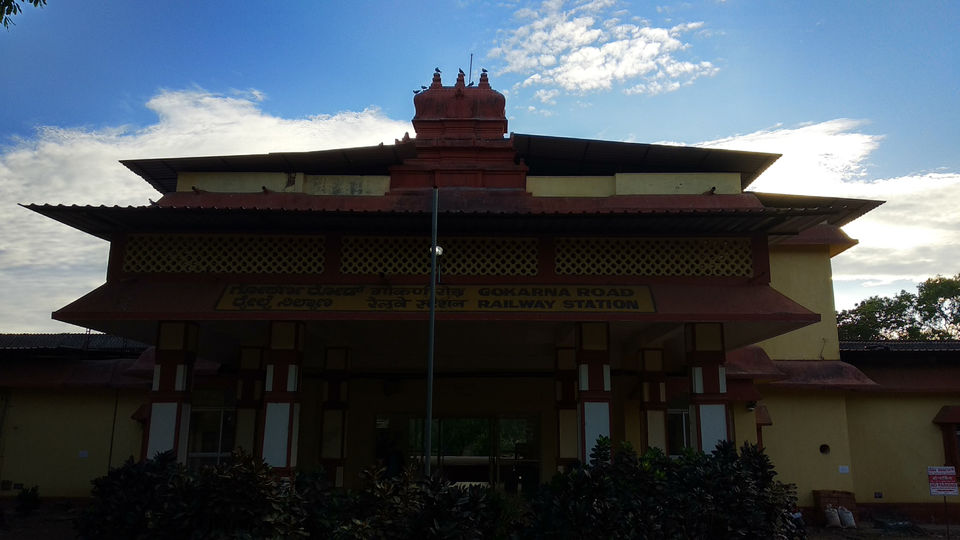 First day in Goa. When you just come from uncommercialized version of Goa you will never love Goa. The Hotel has a Free breakfast which was pretty amazing. I hired a scooty right away after breakfast and started exploring the party hub, the luxury, the food everything at once.
Baga, Candolim, Vagator they all are same.
Everthing is fancy, Commercialisation ruins everything booked Rajdhani Express for the very next day to leave came back home at 3 Am after exploring as much as I could. Train was from Madgaon at 9 am and it takes an hour from my location to reach Madgaon. I slept after setting alarm.
Couldn't believe my eyes as soon as I woke as it's 9.00 am the time I was supposed to be at Madgaon Railway station it was horrible and I panicked, I started looking for other stops of the train and there was a stop Thivim Railway station about 12 km from my location unfortunately there was no bike taxi available at that time cause it was a sunday morning and people were still partying at beaches The Hotel guy arranged a taxi for me which took me to Thivim station on time and I boarded the Rajdhani Express to way back home.