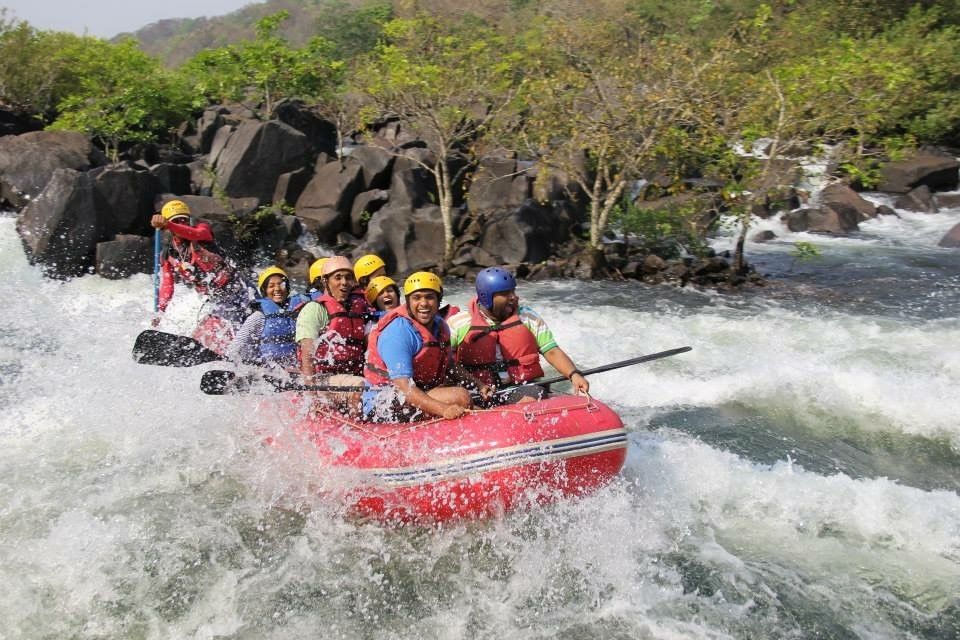 If you love to travel and you have crazy friends up and ready for trip then you are sure to make some beautiful memories and awesome Kodak moments in life.
The plan to visit Dandeli came out of the blue. I was googling ( well, searching in Google) for places to visit in Karanataka and this beautiful photo came up and I just wanted to go there. I bugged my friends for a few days till they had no choice but to agree for the trip.
Never having planned a trip by ourselves, we had no clue how and where to start. I hope this note would be useful for others like us with a strating trouble.
Like all amateurs , we tried to go for package trips but soon found that they are way too expensive and less efficient than self planned ones. And hence the planning and searching began.
The 1 st step was finalising the number of people and the mode of transportation. We decided on a tempo traveller as it would give us more privacy and flexibility for travel. We got it for 13/km and 200rs/ day driver bata ( that's the allowance amount paid to the driver for his daily expense). For people like me, who know nothing about traveler rates;I'll tell you this, this was a good deal. The standard rate is 15-16/ km for an ac traveller in Bangalore(at that time).worried how to get a traveller? Ask around! Your office cab drivers or any travel agency person that you may know will definitely be able to help. Now we needed more people..as the saying goes..the more the merrier! So we irritated and bullied some of our mutual friends and their friends to join in.
Simple math here; more people = more heads to divide the expense by! Now for a place to stay, once again Google came to the rescue. We got the details of Jungle camp resort, called there and booked 4 rooms(for 9 people). We had 3 days in hand so we decided to start exploring other places we could visit on the way. Finally we decided to club Dandeli, trek to doodhsagar waterfalls, syntheri rocks and to go scuba diving at Murudeshwara. Murudeshwara is one of the few places in inland India which has waters clear enough for snorkelling and scuba diving. But the funny thing is that it has no publicity and hence I am not sure how many people know of this option. A dive costs 3.5-5k ( excluding photo charges) depending on the number of people interested to dive from your group. There are 2 popular agencies who conduct driving trips; dive goa and dreams. We found that dive goa had better reviews and went ahead and booked a dive with them. Ashwini, whom we contacted for booking the dive was very friendly and helpful and she helped us get a booking at RNS hotel at Murudeshwara.