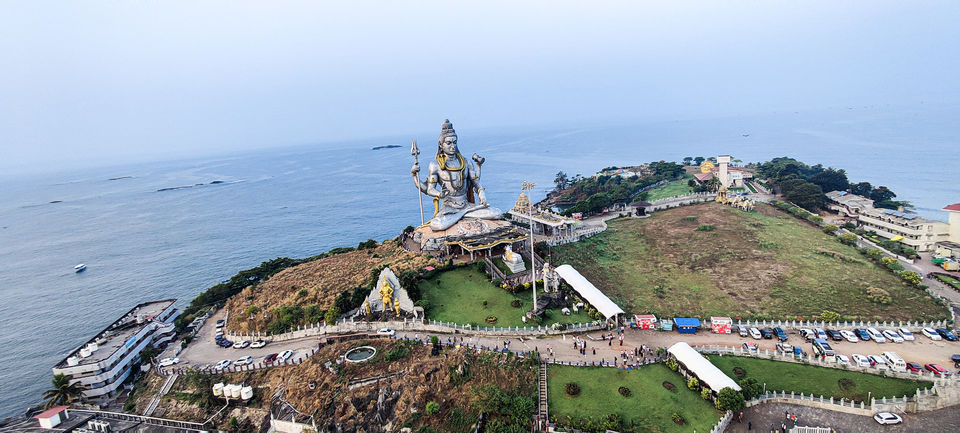 Hello Travellers,
Welcome to new story of Nashik to Murudeshwar road trip. It was 30th December and I got to know that I got off on 2nd of January and on 3rd January I was on Night shift. So Including Saturday,Sunday (31st Dec and 1st January)week off I got near about 3days to plan a trip. So I asked my friend about this trip because I wanted to spend my year end and start of year at Bholenath's place and my friend Kunal got agreed on it as a bike ride. But we both were not prepared for it as we had to left in some hours so we decided to do it by car. We collected clothes and camera kit in 2-3hrs then asked some of friends to join us but as it was short notice period plan so everyone was denying. But one of my old office colleague Hemant agreed to join us but he was in Pune and was in Nightshift so we had to move to Pune on 30th December to pick him. We reached Pune at 11:30pm. And planned to start journey at early morning 4am on 31st December
In Morning 4am we started our journey from Pune. Murudeshwar is more than 600km from Pune. Hemant was in night shift so he had to keep working from car till 7am. Kunal was driving. We crossed Karnataka Border near about 8:45am and at 9:30am we had breakfast. As it was Pune Bangalore highway so road condition was good.
We managed to reach Murudeshwar at 3:50pm and started looking for stay. It was year end so there was extremely high rush. Due to rush local homestay rent got hiked thrice(3500-4500+). It was too expensive for us so we came out of city and booked a stay in low budget of 1500 on highway. We had bath and went for darshan but due to year end there was too much rush and the temperature of Murudeshwar was too hot in winter too. Due heavy rush we took darshan from outside. And went beside of temple to experience a sunset from such a holi place. After clicking some moments we had a food and came back to our stay.
In morning we woke up at 4am and took a bath till 6am we reached to Temple surroundings. As it was early morning time so less people wore there. We took blessings from God Murudeshwara and went to temple entrance to take a look of temple surroundings from 18th floor of temple.
It was life time experience of life to witness such beauty and art, structure. Really hats of to the makers. After clicking sunrise and Mahadeva Statue from top of 18th floor we came down and started our Next journey towards Mirjan Fort. After having side seeing of fort we went towards Gokarna.
Gokarna is the place which is connected to India's ancient history. Related to Lord Shiva and Ravana's story. It has Mahabaleshwar temple in the city. Gokarna is such holiest place where devotees of shiva comes from across India to get there wish fullfill. After reaching to the Gokarna we decided to do camping on Gokarna beach. So we camped there. It was really great experience of life to have darshan and experience beautiful sunset from beach side tent. After sunset we went to Market did some shopping and the market is actually too good, attractive. After having local thali dinner we went back to camp and slept under billions of starts. And next day early morning 4am we started our journey way back to home.
Thank you guys for showing support and reading our journey experience.