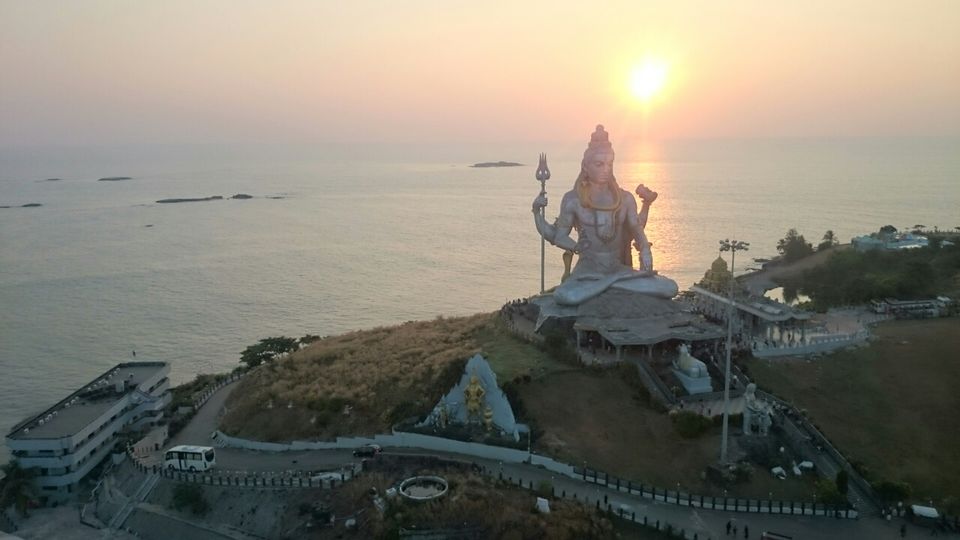 We didn't go Goa directly!! Our first destination was Hubli and from there we headed to Murudeshwara. We stayed at the kawari's palm grove resort it was pretty good place a decent accommodation just few minutes walk to the beach and the temple.
There was a small farm house which can be seen from the window of my room.though there is a garden restaurant over there but I recommend you to try out some other restaurants as the food isn't up to the mark!! The night we stayed and asked the hotel management if they could arrange for a bonfire and the staff was very supportive in this activity.
The next morning we started our journey to another spectacular place Gokarna. We reached gokarna at 1:00pm and had to wait till 2:00pm to visit the temple as the darshan was to resume at 2:00.after visiting the temple it was time for lunch and when it in gokarna where else you could head to?? We went to the much hyped NAMASTE CAFE. @om beach it was good as expected and one can easily make out that it is a foreigners hangout.we had chicken steaks and moussacha!! And started back our journey to GOA!!!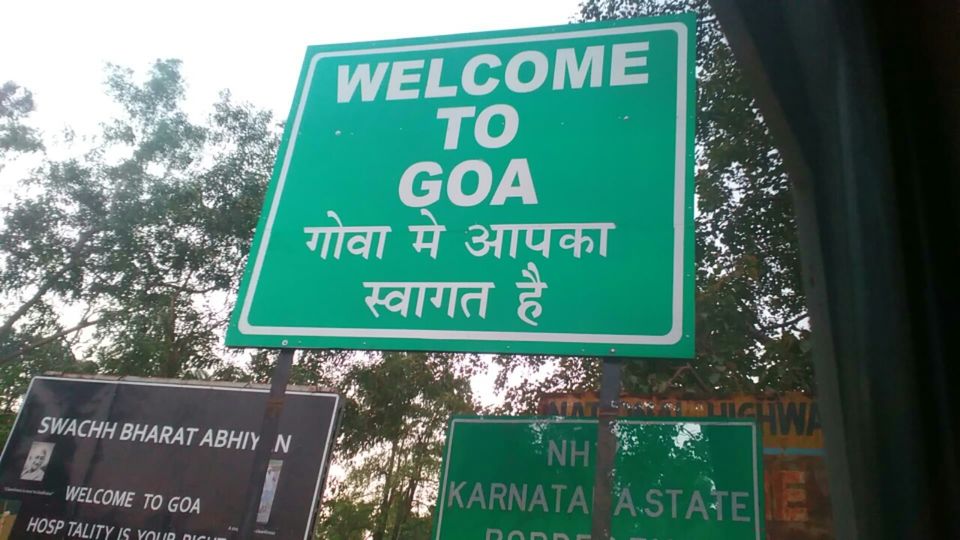 It was evening 7 when we entered goa and it was 24th night and CHRISTMAS decor can be seen everywhere around the place it was the best time to visit GOA.we reached our rooms in calanguate at 9:30 and checked in.and started our exploration for some fun!! We stopped at a retail store and got some drinks and just gulped them down as soon as possible! And headed out to carvalhos for some food and then called it a day!!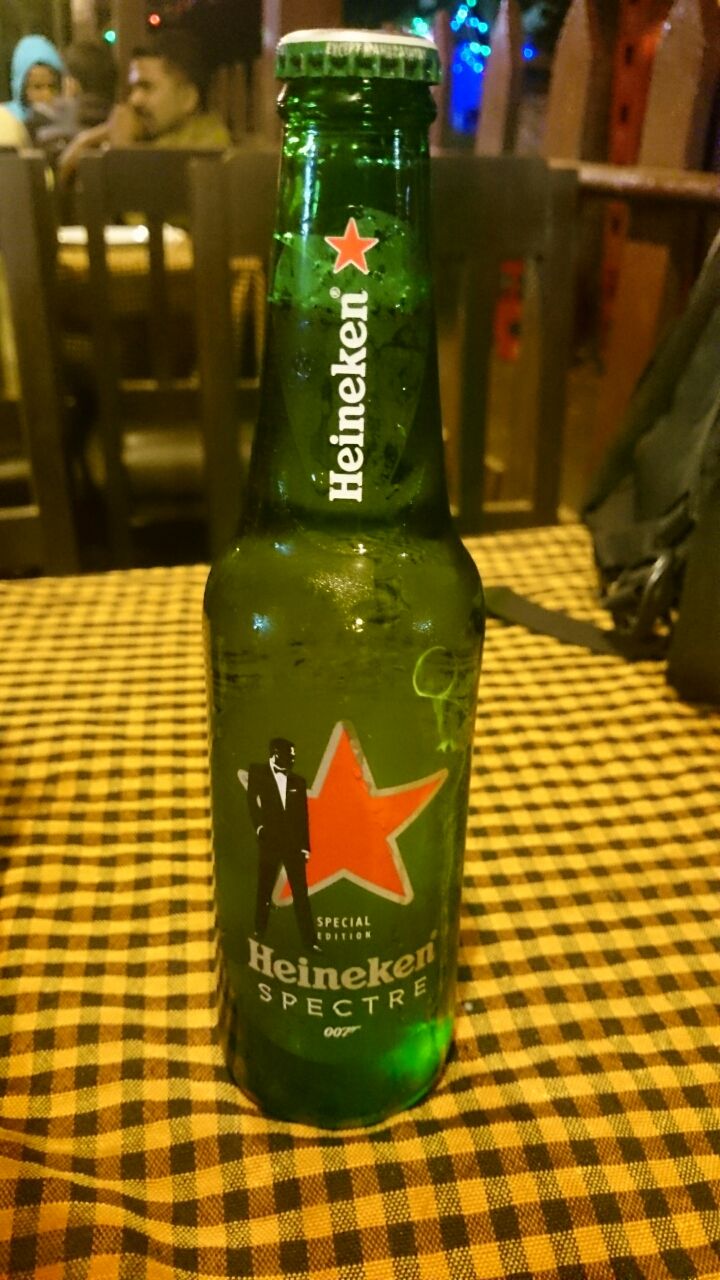 The next day was a lazy morning we planned to go for some adventure sports at the beach and headed to calanguate beach and did jetskiing and paragliding which ate half of our day!! Then we went to our rooms got fresh and headed to dolphin watching at COCO BEACH.
After watching dolphins dancing their way into the sea we had our next destination in front of us AGUADA FORT.
It was much beautiful than I ever expected the bad luck was we had very less time over there as the closing time of the place was already over! I personally recommend if ur a photo freak like me you can easily spend 3-4 hours here.
The day at last came to an end when we headed for dinner at CAFE FIORI. If was a classic restaurant with great ambience and food
The next day i.e. 26th December was d last day and we had to get back to Hubli to catch our train at 8:50pm and we decided to head to Panjim for some shopping and lunch.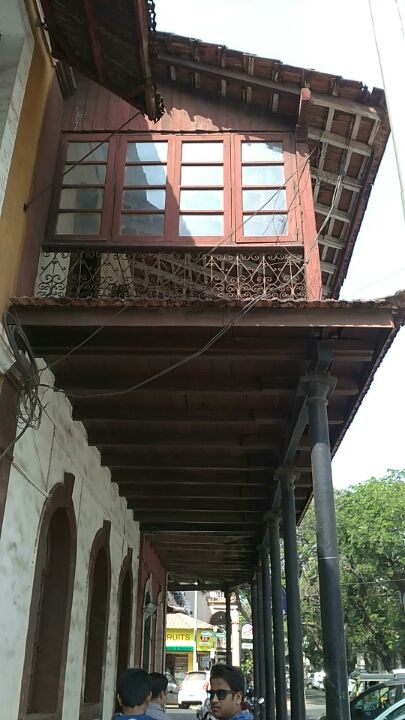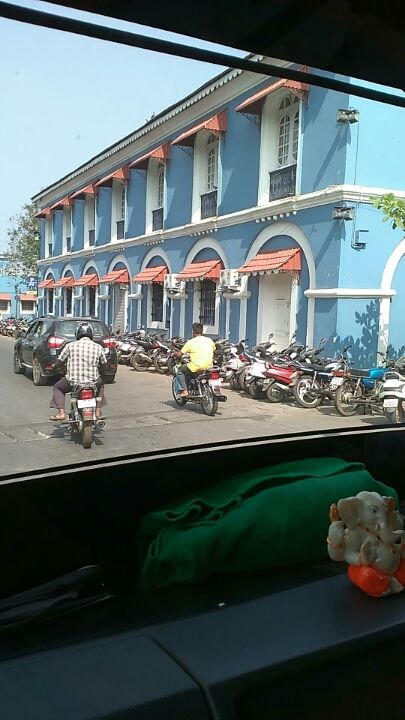 In panjim we can find the old Portuguese style of buildings we headed to the market fr some famous kajus and local specialities and on our way we got into a bakery PASTRY COTTAGE we bought some cakes and swiss rolls to take back home and had a oreo cheese cake it was worth roaming all the streets for this wonderful cake!After a full wandering over the streets our plan was to head to Delhi darbar for lunch and we were speaking amongst us and a local person comes up to us and says "aapko Delhi durbar toh Mumbai aur Delhi mein bhi milega but goa aake goan food khana maangtha hai!"so he referred us a goan restaurant in d market area "RITZ CLASSIC" and the name was seen in food also it was good goan food especially the goan thali,oysters and crispy fish.prawns biryani was beyond awesome.the crowd kept getting huge at the restaurant promote were waiting in queue for their turn!! And we started our journey back and headed to basilica of Bom Jesus. It was a huge structure and a memorable one too!! As it was a holiday and d next day of Christmas there was a huge crowd around the place! Ahem after that we weren't ready to leave GOA and come back but we had a train to catch and we made our way to Hubli by 7:30 and stopped at swathi for dinner and headed to catch the train!!back to Hyderabad