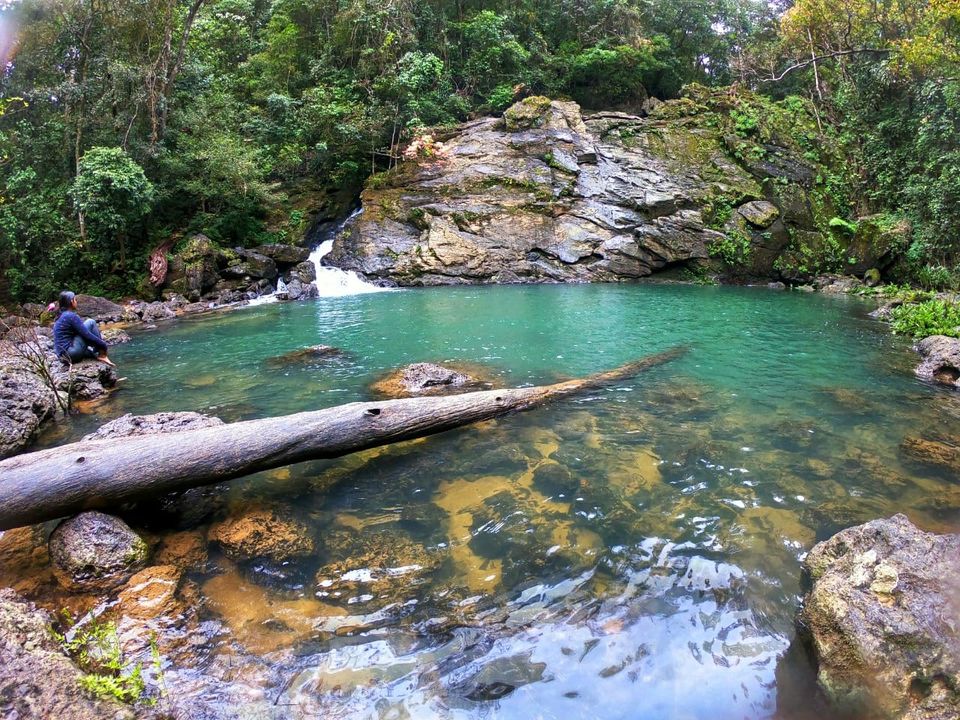 Diwali is generally when everyone around the country spends a week of quality time with family. Luckily for me, I stay with my parents, and I spend quality time with them everyday of the year. Which means, they couldn't stop me from travelling during the festive season!(And thank God they didn't!)Putting this argument to full use, a quick short escape to the great outdoors was long overdue. However,reality hit with this small checklist .
Low on money?Check
Low on leaves?Check
The constant need to explore this world?CHECK CHECK CHECK!!
Planning a vacation can be difficult, especially if you are a corporate slave at the start of your career. With permission from the parents, a budget of INR 12000, and sheer will power, I began my research. The sole responsibility of choosing a destination can be frustrating. The constant debate between visiting the mountains or beaches can never be resolved now can it? What if I found a place that had the best of both?Does such a place even exist?
After searching north and south, and simultaneously realizing my budget could only cover flight expenses, I found heaven 515 km away from my doorstep in a state called Karnataka.
With (almost)private beaches, lush mountains and gushing waterfalls,I never in my wildest dreams expected Karnataka to outlive my expectations. So if you're from Maharashtra, or can afford to spend on flight tickets, don't think twice. This beautiful state has amazing landscapes , as well as warm people. Backpacking has been the only way of travel for me for years, because this allows me to really experience a place and its people in its whole. This is exactly how I envisioned my travel to Karnataka-raw, rugged, with its own ups and downs, and fun!
My budget was INR 12,000 for 8 days-including travel from Pune to Pune. After trying my very best to put together the most unconventional destinations- my itinerary was finally on paper. Pune-Hampi-Agumbe-Udupi-Gokarna-Pune, a great mix of beaches (those that surpass the beauty of the ones in Goa, trust me!), mountains, and rain-forests that could put the Amazon to shame. I booked the cheapest bus ticket I could find to Hospet(the gateway to Hampi) for roughly INR 1200 and waited patiently for Diwali to arrive. However, closer to the date, there was a red alert in Karnataka due to heavy rainfalls. I decided to carry on with my travels, being the stubborn person I am. All for the love of travelling now, isn't it?
Finally, it was time to catch my bus on the 24th of October. Me, my 80L backpack,and not to forget my 6 inch Sub, fell asleep while being squished in a rattling bus, dreaming about every possible detail that was about to occur in the upcoming week. Next morning, I reached Hospet(Hosapete) which is a good half an hours distance from Hampi. Because I reached later than expected, I rushed into taking a rickshaw to Hampi for INR 150. Tip of century- don't be hasty and end up getting fooled by Rickshawalas. Talk to the locals about state transport. The bus from Hospet to Hampi was INR 16, and was frequent as well. Lesson learned the hard way!
Now the fun begins..or not.
Hampi is divided into two parts by the Tungabhadra river-Hampi the temple-town, and Hampi the Hippie Island(Virapapur Gadde). The rickshaw/local bus drops you straight to the temple-town side of Hampi, close to Virupaksha temple. You need to choose your stay in one of the parts based on your likes. If you are a history buff and want to explore heritage sites, the temple side would be more apt for you. If you like exploring the great outdoors by climbing and trekking/walking around aimlessly like I do, choose the Hippie Island. There are many home stays on that side of the island, and I chose to stay at Bobby One Love as it was within my budget(INR 500 per day). To reach the island, you need to take a ferry from the Virupaksha temple in Hampi, which is about INR 50 for a 5 minute ride. Which is worth it, right? However, due to the high water level of the Tungabhadra, ferry boats were inoperable. I was forced to into taking the most expensive option, a rickshaw, which costs from INR 1200 to INR 2000. Pro tip-Please check with your hotel about the water levels, as this can be a big swinger to your budget trip. Hampi thrives on a mild rickshaw mafia when the river levels are high.
To take full advantage of my helpless situation, I bargained with the rickshawala to give me a tour of the city and a drop to the Hippie Island for INR 1200. Every rickshawala will show you a map, and will cover all the points marked there.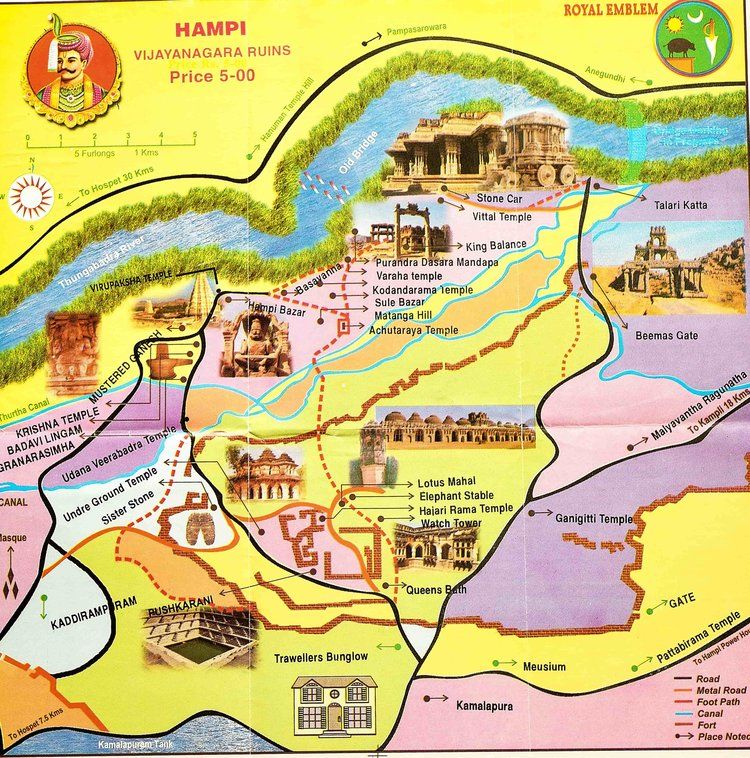 To be very frank, all these places can be covered on a cycle,which can be rented for INR 150 per day. But this option is only viable if you don't have luggage. It takes almost 3/4th of a day to cover all these places, and my personal favorite was the serene and quiet Pushkarani lake, which was at the Vijaya Vittala Temple.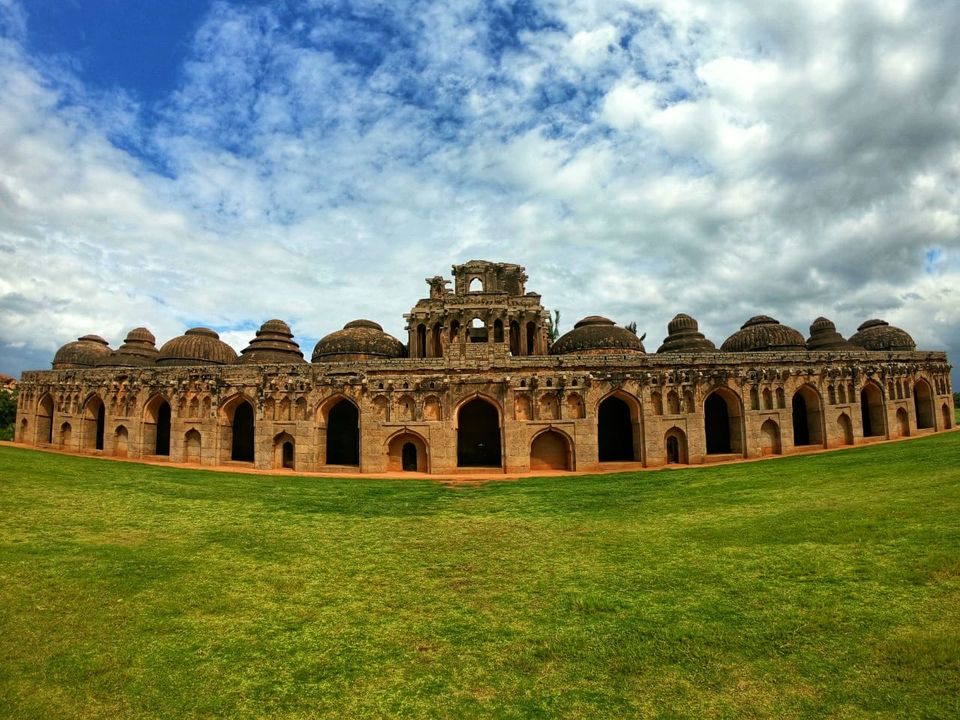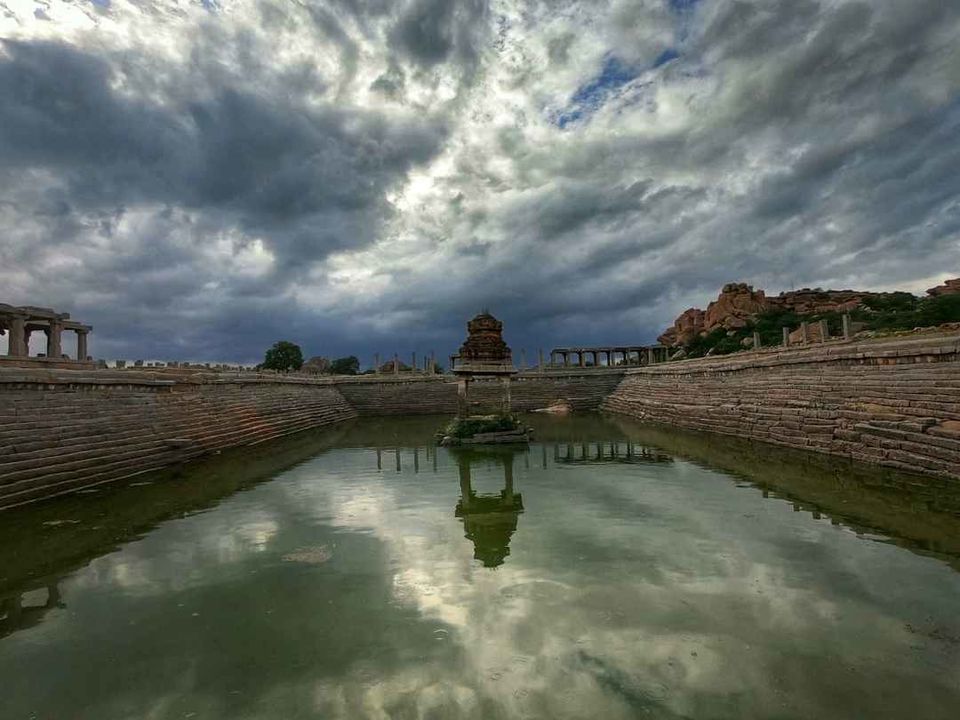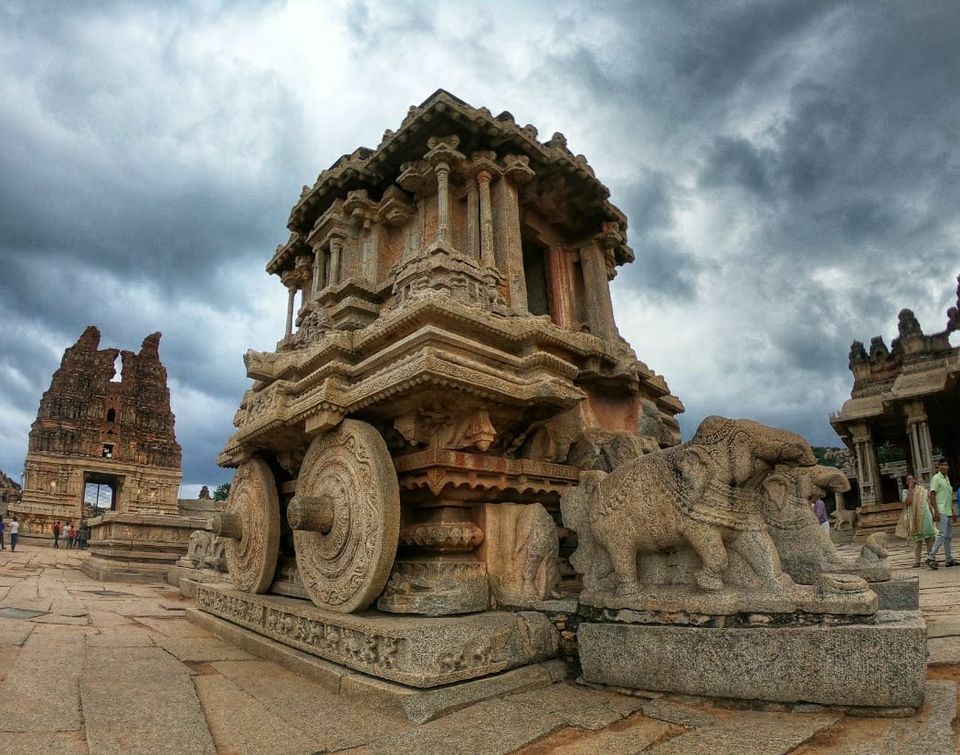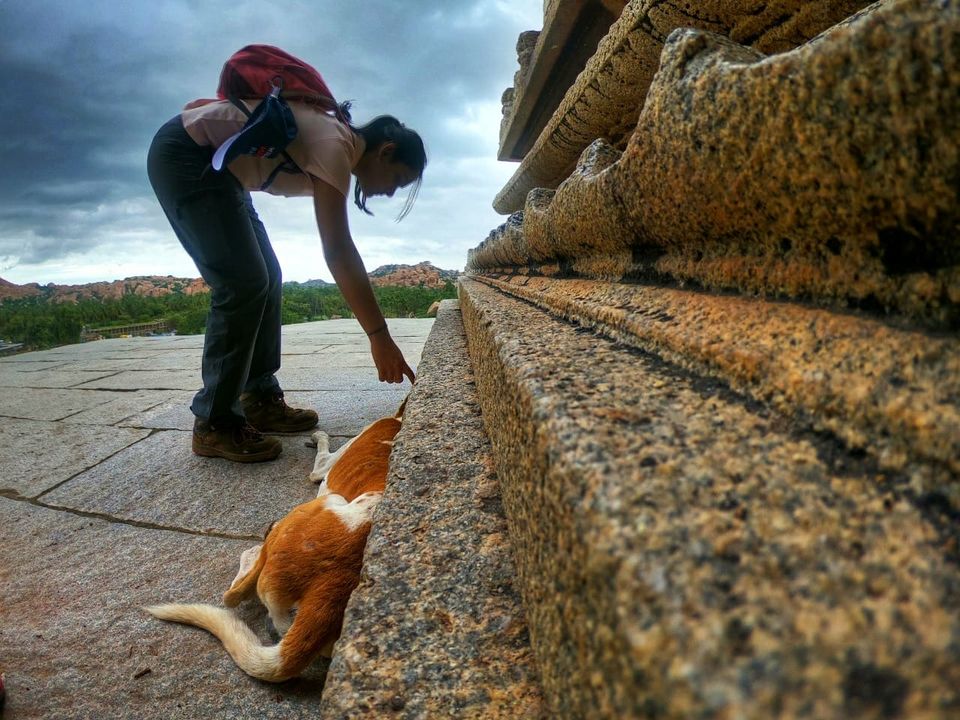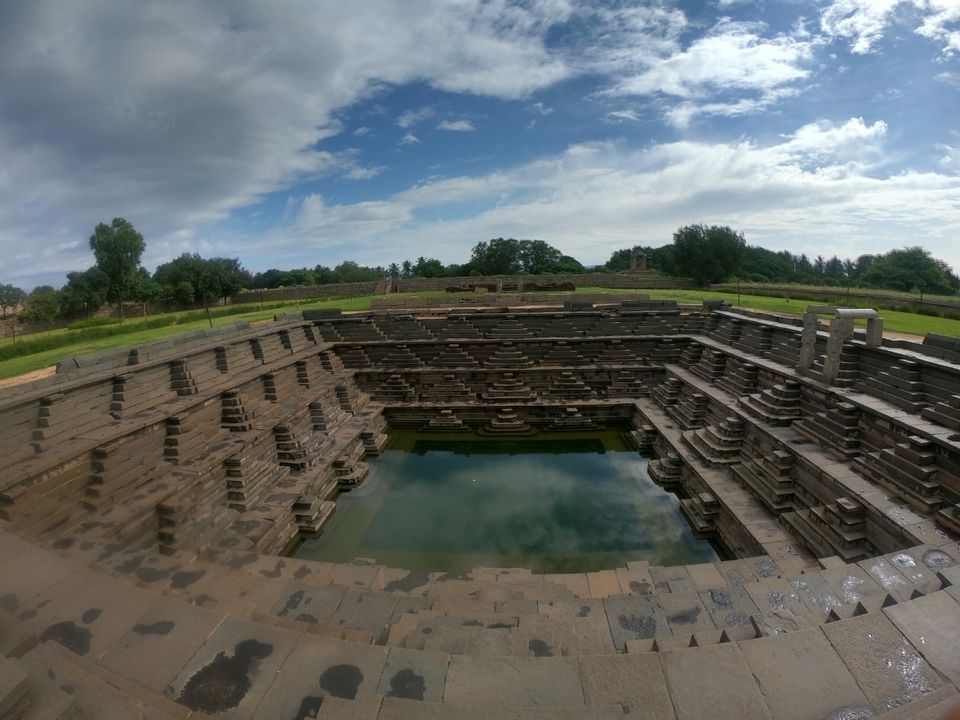 After exploring everything on the map, I was excited to see what Hippie Island had in store for me. As the rickshawala approached my location- he told me there was a stream I needed to cross in a coracle to reach Hippie Island(this stream makes Hippie island a true island!). A one minute coracle ride, (which could actually be done on foot, but the high water level prevented me from doing so) for a fare of INR 100, I felt truly cheated but there was nothing I could do about this.
As Diwali is not peak season for Hampi, and because of the red alert, the island looked isolated, and dark in the night. I reached my home-stay called Bobby One Love, whose owners were warm and hospitable. The food was not as cheap as I expected it to be, but was extremely tasty(I definitely put on a few kgs here!).
The next two days were exciting- I spent my time trying to boulder(and failed miserably), watched sunsets from the Sunset Hill Point with people from all over the world, had a small picnic at Sanapur lake, rented a Navi (INR 300 per day, including 1 litre of petrol) and rode around the long stretches of paddy fields. The breathtaking views of the big boulders around the island is something that one can never forget. How did these boulders even reach here? Will they fall? Will I ever be able to climb these? Oh,these questions were never going to be answered. Life was good. It was now time to move on to the next destination-Udupi!
A few important notes for Hampi:
1. Homestays are very basic-Carry your own towels and toiletries. Also Odomos is a must.
2. Inquire about the water levels before you are about to arrive. If they are high, the ferries will not operate. To avoid expensive rickshaws, try to book one of the motorcycles in the Hampi temple town side(there are only 10 available, advanced booking is a must!). The bikes that are rented at the island are not allowed on the temple town side.
3. Internet connectivity is very low in both parts of Hampi, so make sure you have your maps and enough of cash loaded up.
4. Bargain like you mean it! Your budget will remain a budget only then.
Back to the trip. I spent about INR 4000 in Hampi due to the many unavoidable expenses. It was now time to see some beaches and mountains. The KSRTC bus from Hosapete to Udupi (INR 600) took about 8 hours to reach,and was clean,safe and comfortable. Upahara Darshini, close to the main bus stop of Udupi, was where I had the most amazing south indian breakfast over the next few days, under INR 100. My hotel, OYO Udipi Heights, was five mins away from the bus stop, and was about INR 500 per day. To properly explore Udupi, I rented a scooter from Bounce(booking was done via the app) which was INR 12 per hour.
Now a quick google search will tell you Malpe beach is one of the most popular destinations in Udupi. It truly was a fish market. I took a U-turn at the sight of the crowd, and decided to ride to whatever the next beach was. And voila, 5 minutes later, there was not a soul to be seen at a beach called Kadike. White sand, clean water, big waves, and pink skies. A big Saint Bernard called Raja appeared from nowhere and ran into the waves, to take his daily dip and soak in some Vitamin Sea!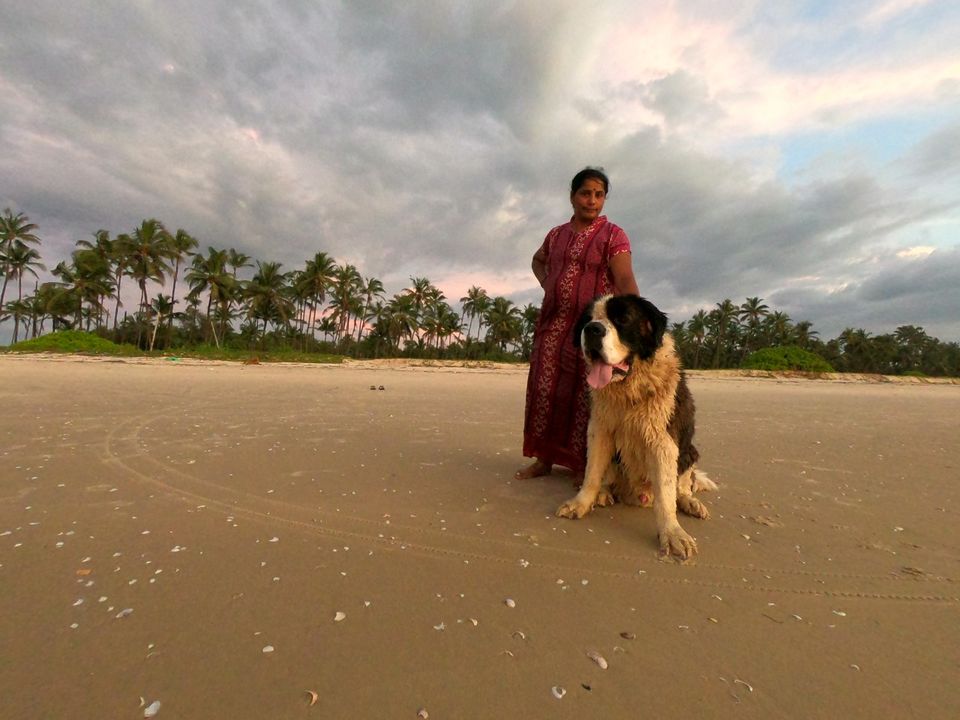 Witnessing a Saint Bernard go crazy on a deserted beach had to be the highlight of my trip, but I was amazed again when I visited the Pithrody Udyavar Beach. Pithrody is a stretch of land which is surrounded by the Arabian sea on the left, and the Udyavara river on the right. The river converges into the sea at the tip of the 10 km strip, dawned with colorful houses and boats, and the sound of Brahmini kites. The coastline side had rock ridges in the ocean, and sitting on the edge of these ridges just to get hit by the strong waves was a scary yet fun experience for me.
Where are the mountains and rain-forests I previously spoke of, you ask?One word to do justice for all of that-Agumbe! Only 60 km from Udupi, I decided to make a day trip to this unheard place. Agumbe, home to the Agumbe Rainforest Research Station, the Someshwara Wildlife Sanctuary, and countless king cobras and waterfalls is a must visit. My plan was to leave early and visit the JogI Gundi Falls, and the Onake Abbi Falls. After a one and a half hour ride through ghats passing through lush forests, I finally reached Agumbe. After overeating Idlis and Mangalorean Bhajias from Hotel Shri Krishna, I followed my map directions to Onnake Abbey, only to find out that it was closed by the forest department. Luckily, Jogi Gundi falls was close by and I ended up spending half of my day in some of the cleanest water I have ever seen(or rather could see through!)Boy I wish I could stay for longer!
It was time for me to book my tickets to Gokarna, however bus tickets were too expensive(INR 2000,can you believe it!). I decided to extend my stay in Udupi itself for the next two days. I don't regret this decision at all, for I had already visited Gokarna and felt Udupi was more beautiful, untouched, and easier on the pocket..
Another place similar to Pithrody is the Delta beach, but I personally felt that Pithrody was more scenic and calm. Delta is home to The Shaka Surf Club, where one can take surf lessons.
I also visited Kaup beach, which had a beautiful lighthouse and landscapes that looked like Iceland.
The beach was filled with yummy foods- from chaats to fresh fish fries. If you want to experience local food, Thimmappa Fish Hotel offers some yummy fish thaalis. Although make sure you don't get ripped off-ask for the prices before you order as they don't have a menu and only speak in Kannada(guess who got ripped off). The last leg of the trip was going to Mulki, which is about 30 km from Udupi.
Mulki is known for kayaking as well as surfing. I chose to go with 'Mulki kayaking - KayakBoy'. From teaching you how to hold the paddle to providing equipment, KayakBoy charges INR 500 per person for 3 hours of kayaking. A great deal isn't it! The day ended after watching a pink sunset at the Mulki beach.
Tips for Udupi:
1.Carry ample cash-most of the restaurants accept only cash.
2.The locals speak in Kannada- not in in Hindi. Make sure you confirm the prices for everything before using/eating anything-so that you don't end up getting fooled. Many speak in English.
3.Use apps like Bounce and Vego to rent bikes- they are much cheaper than the local options.
4.Don't litter-Keep trash bags with you. The locals themselves are very particular about cleanliness,something that impressed me and made me extremely happy!
5.If you go to Pithrody beach, do go on a bike as the stretch is very narrow.
6.If you decide to go for Kayaking at Mulki- KayakBoy has two batches- a morning and evening one. Go for the evening batch as the sunset you get to see is just unbelievable.
With this, my 8 day trip came to an end. I spent well within my budget, and experienced everything I wanted to. Karnataka was too good to be true! I will go back in a jiffy..i'm sure, very soon!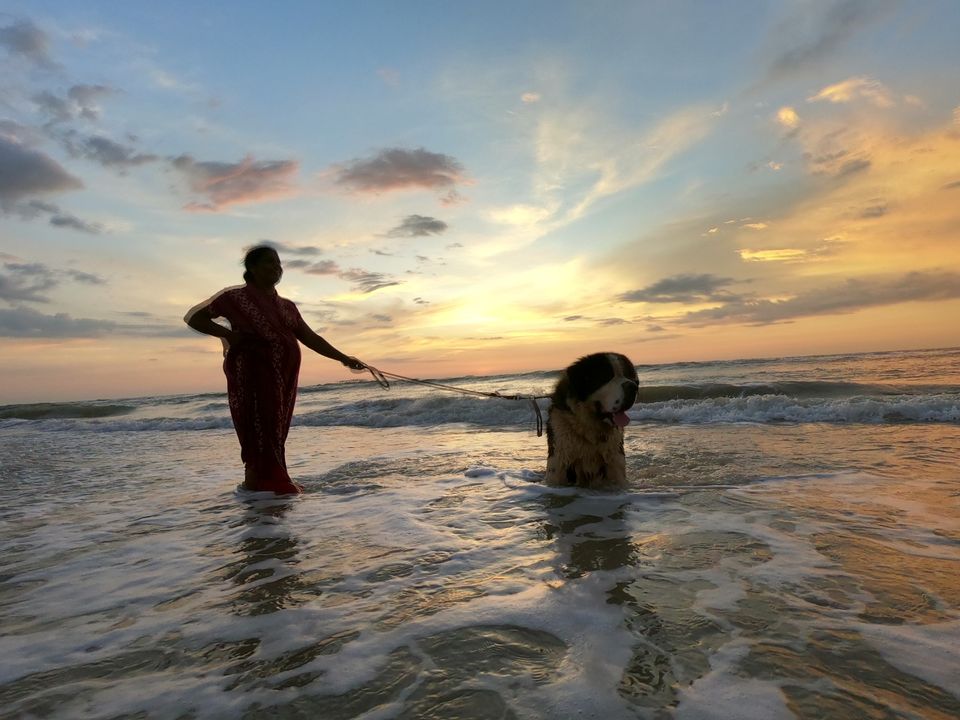 Frequent searches leading to this page:-
karnataka trip packages for 4 days, karnataka tourism packages with price, karnataka tour packages from coimbatore, karnataka tour packages from kerala, karnataka tour packages for 7 days