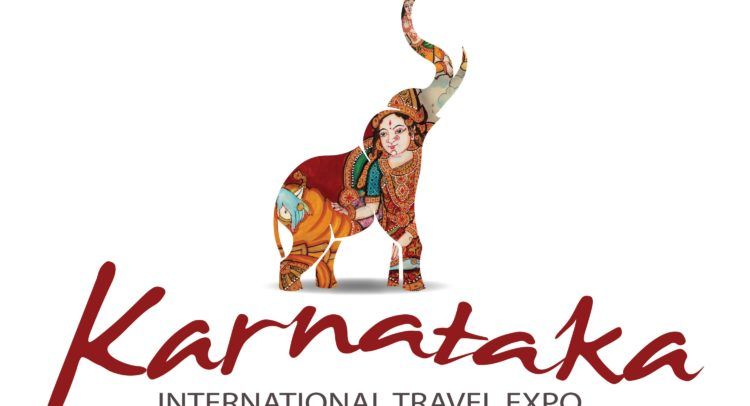 "Karnataka: one state and many worlds"
One of the southern states of India and ranked 4th most visited state in India, offers places to visit for all kinds of people.
And it holds right for people who plan to travel alone(solo).
The state offers a good number of destinations to visit as a solo traveler.

1.Gokarna: Mini goa
Gokarna is a coastal small city, known as a good alternative to the goa, where you will see the beaches one side of the Arabic sea, and another side the western ghats.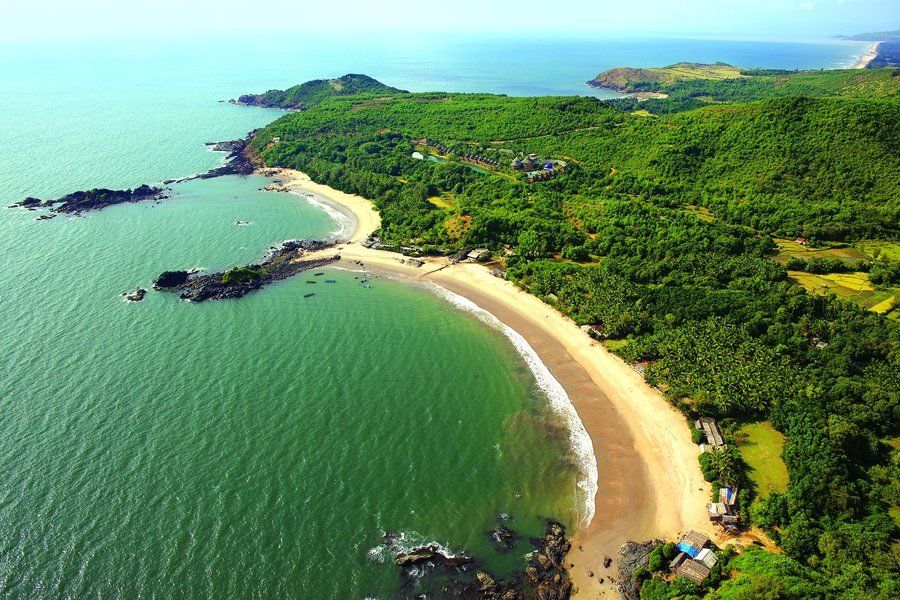 2.Karwar: The Queen of the Konkan Coastline.
Like Gokarna, it is gifted with beautiful beaches, coastal lines, one island, and casuarinas trees.
It Is 15kms away from Goa.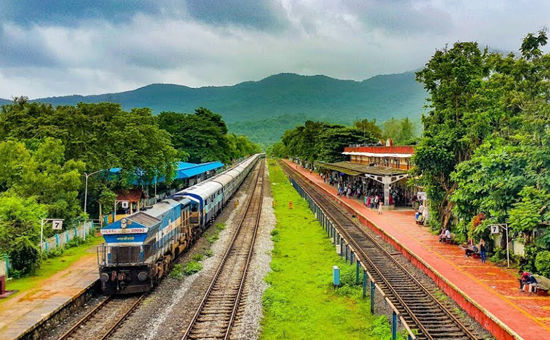 3. bylakuppe :
It is a place with pleasant weather 80 km from Mysore.
With several Tibetan settlements (there are several Tibetan settlements in India), it has Ingalakere, The largest lake in Mysore district.
a place for Namdroling Monastery (Golden Temple) of Tibetan culture, often visited by solo travelers.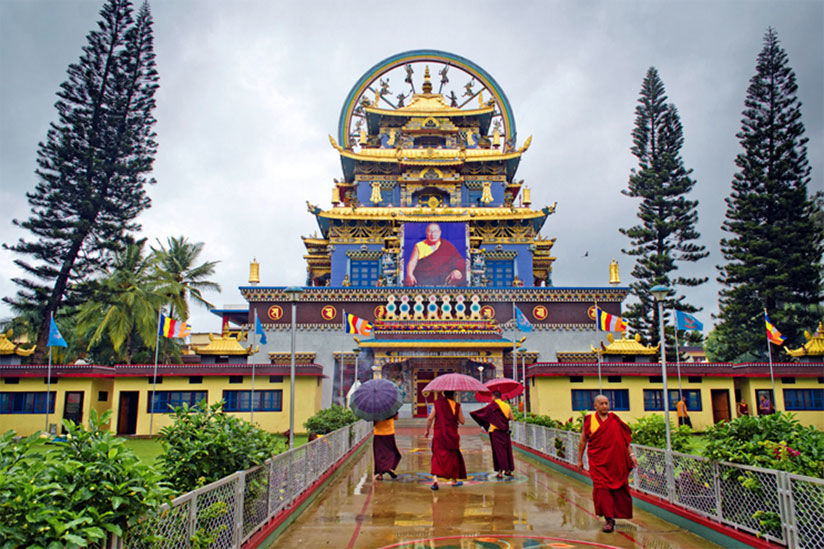 4. Udupi: A Coastal Temple Town
Udupi is another, one of The coastal Cities in Karnataka Famous for its temples, seafood cuisines, and several South Indian restaurants. Udupi is great for Solo Travellers who love beaches with a calm and refreshing environment.
Udupi is famous for its calm and spectacular beaches. One of them is the Malpe beach which is known for its delicious and fresh seafood which is Hotspot in Udupi.
From where you can take a boat to Saint Mary's Island which is famous for its black rocks.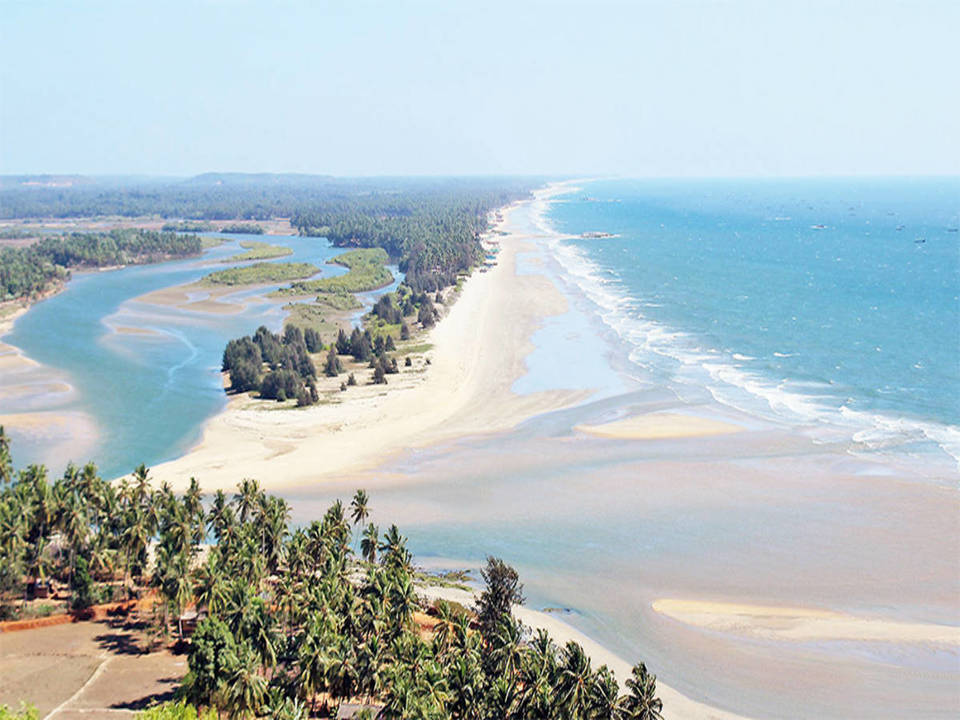 From the Arabic coastal line of Gokarna to caves in yana.
from green fields of coffee plantations on sakleshpur to Hampi-Vijayanagara, the world's second-largest medieval-era city after Beijing.
The trips suggested here are easily accessible from Bangalore( capital of the state), solo travel-friendly, safe, and on a regular budget.
Let's jump into it and explore!
Mostly crowded with foreigners and you are left with the fewer crowds, beautiful lines of beaches, great for trekking, nourished by nature and best fit for solo travelers.
how to reach?
by plane- Goa International Airport - 106 km from Gokarna
by bus- nearest cities like Goa, Bangalore, Mangalore, and direct buses are also accessible from Delhi and Mumbai to Gokarna.
by train- The Gokarna railway station 10 km from the city or Ankola railway station 20 km from Gokarna is well connected with major cities.
Local transport mode- rickshaws and taxis are available within Gokarna, but they charge you more, so walking is the best way to explore this small town.
when to visit?
from October to March when the humidity is very less.
It is both a natural sanctuary as well as a town with history taken from the 15th century.
Best suited for solo travelers with peace to mind and nature in its hand.
how to reach?
by plane- Goa International Airport - 71 km from Gokarna
by bus- buses go frequently from goa to Karwar and buses also available from cities as Bangalore, Mangalore, and other major cities
by train- the Karwar railway station of the city is well connected with the major cities.
local transport- Car, auto-rickshaw can be used to get around. Bicycles are also available.
Boats can be hired to tour some of the islands
When to Visit?
November to April is the best time to tour Karwar. Summers are not suitable because of heat and humidity.
how to reach?
Bylakuppe is situated on the state highway 88 (now NH 275) and is well connected to most of the major cities in south-India. Bus facilities are available from major towns like Mysuru, Bengaluru, Mangaluru, Chennai, Panaji, etc. Following are the distances between Bylakuppe and other cities in kilometers: Mysuru (82), Bengaluru (222), Mangaluru (172)
by plane- Bangalore international airport, the nearest one.
by bus- situated on the state highway 88, and is well connected to most of the major cities in south-India.
by train- Mysore and Bengaluru city railway stations are the nearest.
local transport- auto rickshaws are available. The best is to walk around, it is a small town.
when to visit?
The months from July to February have pleasant weather as a respite from the intense heat of summer.
places to visit :
*St. Mary's Island
*Krishna Temple
*Maple Beach
*Kaup Beach
*Mookambika Temple
*Kudlu Falls
how to reach?
by plane-For would be there is no direct light connection from the major cities but you can reach to their bye Mangalore International Airport which is 45 km from the Udupi
by bus- Udupi is connected with major cities and can be reached easily because it is on the straight drive by NH 66. Many tourists like you are going ahead to Udupi so you can hitch-hike and get something to reach there. There is no such problem in reaching by road. For formal travel, there are buses from the Government which runs from Bangalore to Udupi Mangalore to Udupi.
by train- Udupi is well connected with train stations of the major cities'.Udupi junction is a City railway station.
Local transport- like all other cities you can roam around the city by cab auto rickshaws. and as a solo Traveller, it is just to walk around the city it is not a big deal at all.
when to visit?
The best Time to Explore Udupi is during winters from October to March because in summers it is too humid. Winters are pleasant and the best time to visit there.
5. Hampi : Land of fascinating landscapes
Hampi is a great option for Solo Travellers and adventure Geeks.
with the rich architecture and mind-blowing sculptures and history of the Vijayanagar Empire.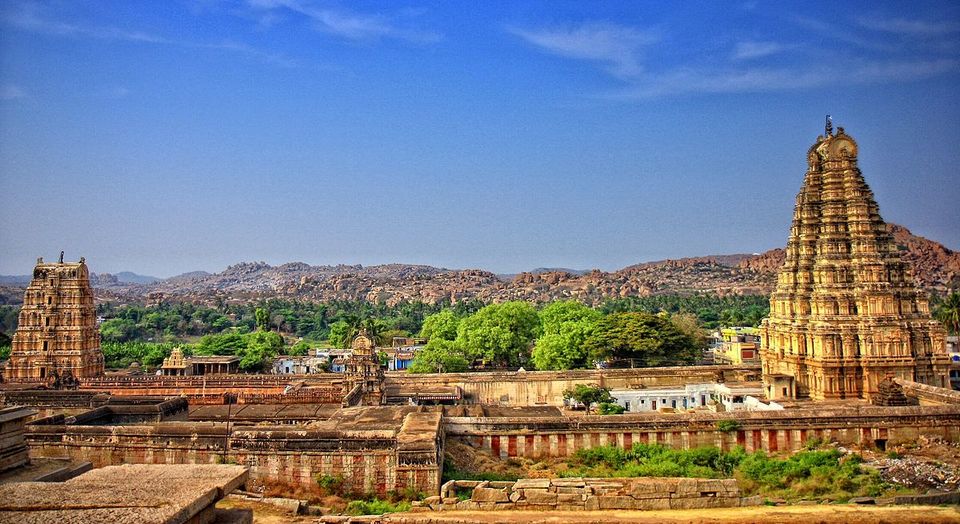 It is also an ideal place for trekking, bordering, rappelling.
And explore the city with boat riding on the Tungabhadra river.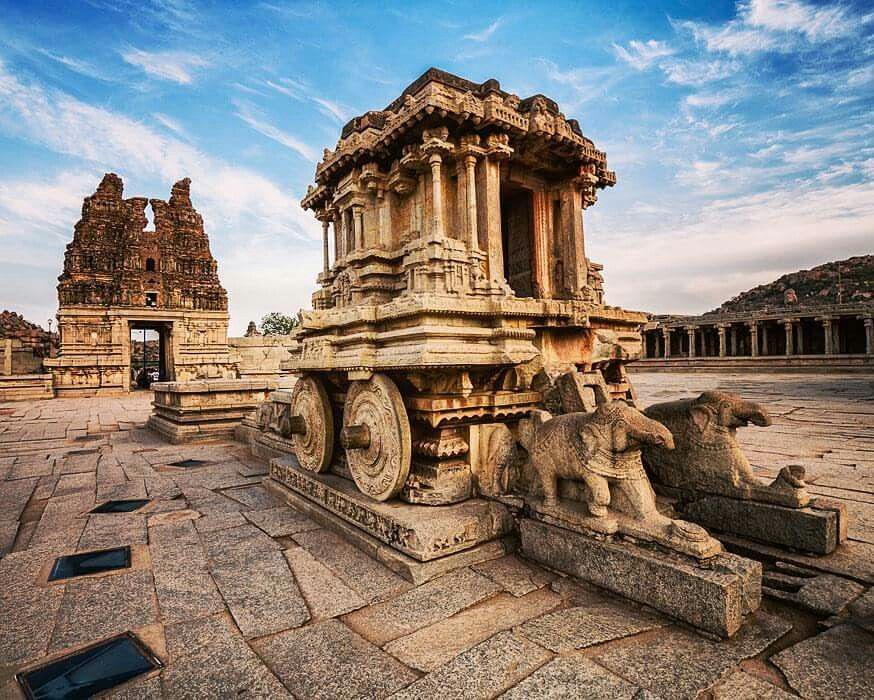 Places to visit :
1. Virupaksha Temple, Hampi
2. Vithala Temple
3. Lotus Palace
4. Yantrodharaka Hanuman Temple
5. Hampi Bazaar
6. Hippie Island
how to reach?
by plane- Bellary airport which is 60 Km from Hampi and the nearest one. JSW Vidyanagar Airport in Toranagallu is 40 km from Hampi.
by bus- Hospet district is well connected with all the major cities of the state and the country.
by train- Hospet has its railway station however you directly not get a train to Hampi and the train passings are very few in the Hospet train Junction.
local transport- It is best to explore Hampi by foot or renting a bicycle from the Virupaksha Temple market where you can Princess Street 150 rupees per day depending upon the type of cycle you want. your dad and in the City.
when to visit?
The winter season from October to February is the best time to visit Hampi. because of its pleasant and weather.
Great to see here.
And if you are interested to read further, you can check out my official blog site : sourabhrodagi.com
Frequent Searches Leading To This Page:-
solo travel in karnataka, solo trip to karnataka, backpacking trip to karnataka, holiday tour package of karnataka, Places To Visit In Karnataka