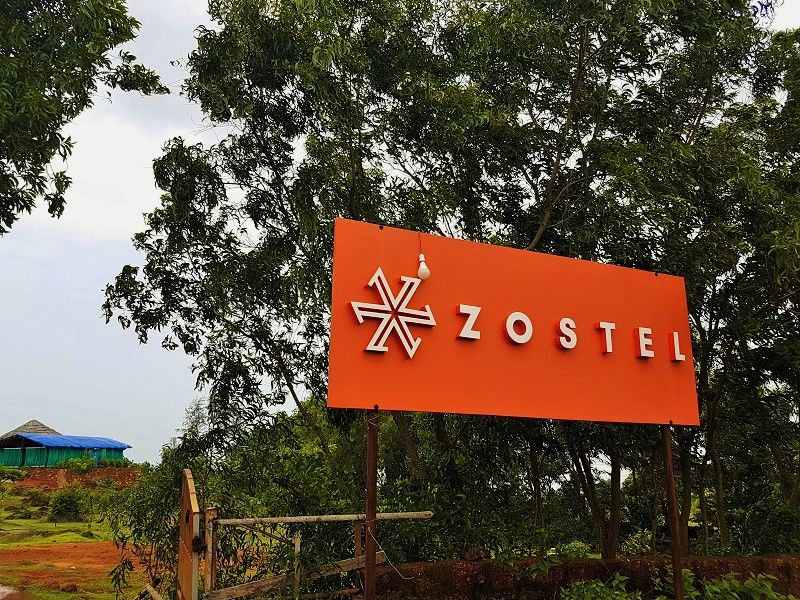 Imagine yourself waking up to the sounds of sea waves kissing the shores, cool sea breeze touching your skin and the rays of sun warming you up. No, I'm not narrating a dream but a place and that place is Zostel Gokarna.
Overlooking the beautiful Gokarna Beach is the Zostel, a quaint place to stay within the budget along with comfort.
On our 3-days trip to Gokarna, we booked the Zostel for the accommodation and trust me, it did not disappoint. With the neat and clean dormitories to beautiful cafes, Zostel Gokarna has it all.
Gokarna's Zostel is a beautiful property located on a hilltop overlooking the Gokarna Beach. It is approximately 2 KM from the Gokarna's Bus Stand and one can reach there by walking or taking an auto. I would recommend walking because the trail is so beautiful and the autowalas may charge up to 200 Rs.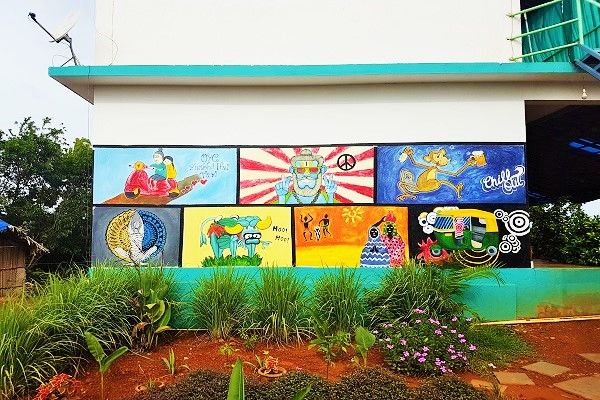 You can easily find the Zostel as it welcomes you with an orange colored board with the name - ZOSTEL and its logo.
A small 100 meters walk and you are near the reception of Zostel. On the way, you can see four cottages lined up on the left side. Once you walk past the cottages, you can see MANTRA Cafe on the right-hand side, reception at the center and the main two-floored building a little ahead on the left.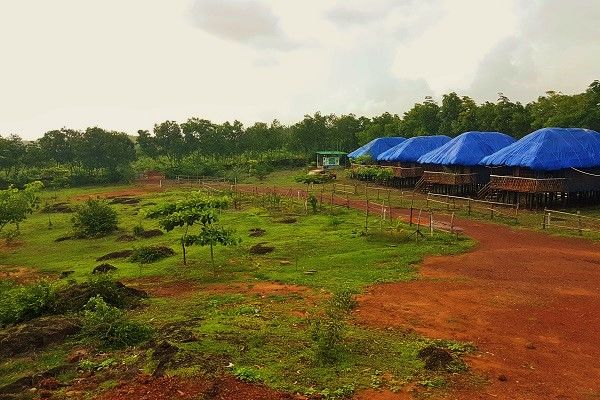 The whole Zostel is so colorful and has a hippie look, which sends the vibe of a travelers paradise. On the two-floored building, the ground floor is the dormitories and the first floor is the activity cum chillout room. It is full of bean bags, cushions, etc. where you can sit and chill out with your friends. Also, there is a guitar, foosball table and various other games to pass your time and bond with other travelers.
Types of Accommodation at Zostel Gokarna
The Zostel at Gokarna has two options to choose from. Either you can stay in a mixed dormitory where both the genders stay together or girls can opt for a GIRLS ONLY dormitory where boys are not allowed at all.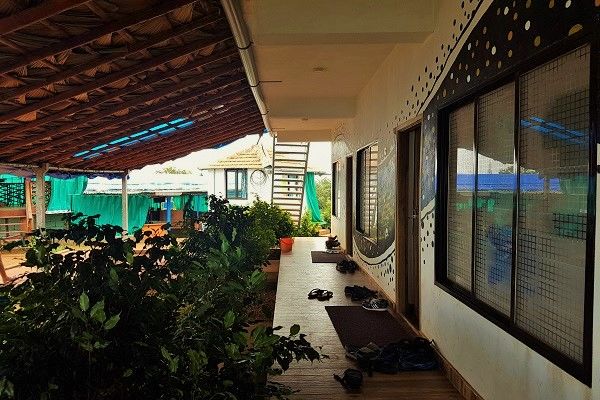 So, we were two boys and two girls and hence, we booked two beds in the mixed dormitory and two in girls only dormitory.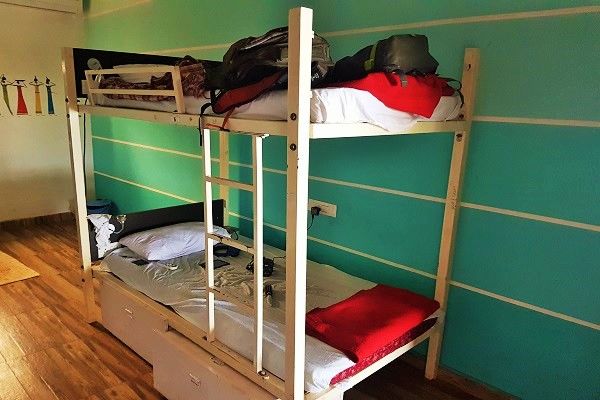 However, they also have their private cottages; if you are looking for some privacy and not want to share your accommodation with anyone.
The check-in and checkout time at Zostel Gokarna is 12 Noon and 10 AM respectively. However, we reached Zostel at around 10 PM and the caretaker greeted us warmly and alotted us our beds in respective dormitories.
Accommodation Cost in Zostel Gokarna
Per night stay cost for dormitories is Rs. 699 + taxes and the per night stay cost for the cottages is Rs. 1999 + taxes. During the booking, you just have to pay a minimal amount and the rest of the amount you pay while you check-in to the Zostel.
All the dormitories are fully air-conditioned, clean and have bunk beds with reading light and drawers at the base of the bed to keep your belongings safe.
So, the stay is sorted at the Zostel Gokarna
What about cafes and restaurants?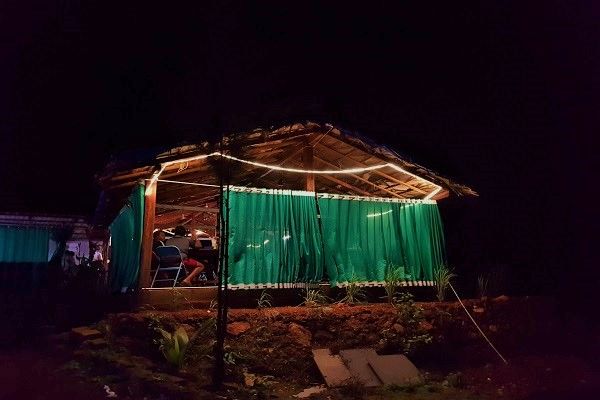 Zostel has a beautiful cafe overlooking the Gokarna Beach called the - Mantra Cafe, run by an awesome guy named - Varun. He is an awesome chef and an amazing person and is the owner of the cafe. No, matter how much pressure they have on orders, he will politely listen to your requests and try to complete them asap.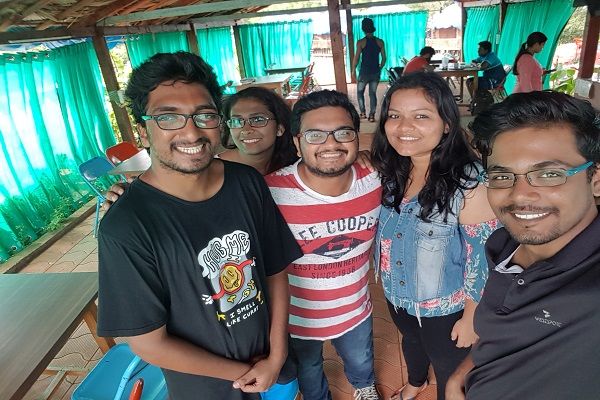 Mantra Cafe at Zostel Gokarna is beautifully decorated with colorful chairs, lightings and is a perfect place to relax and unwind after a tiring day.
You can savor upon a wide variety of delicious food, which Varun and his team prepare for you or you can just sit and relax and sip your beer whilst you enjoy the view. The best thing about Mantra Cafe is that it is open 24-hours. However, they do not take the orders after 11 PM (because our great chef also needs the rest to serve you better..). But you can sit there the whole night and enjoy your drinks with your friends.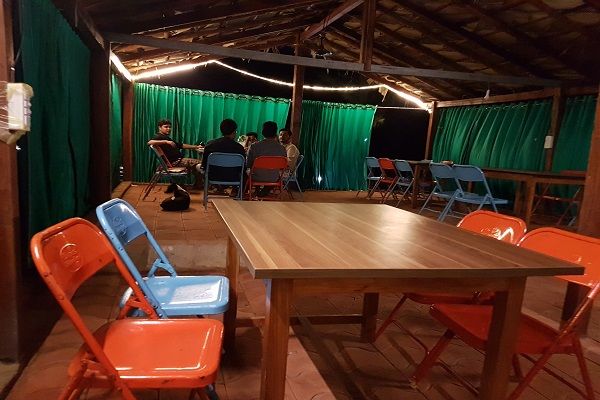 Mantra Cafe is also open to outsiders, which means anyone can come to the cafe and get the taste of the delicious food they prepare.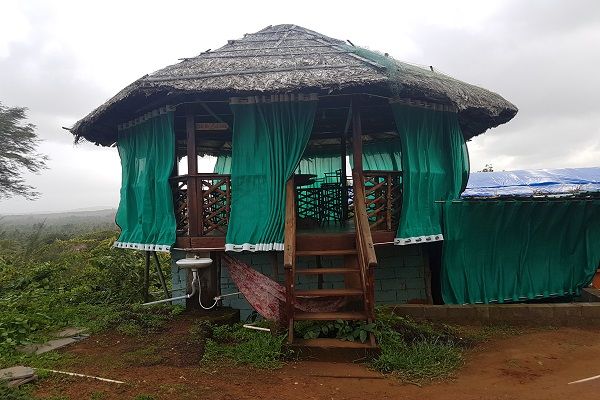 However, there is one more sit out area behind Mantra Cafe, which is only open for Zostelers and for safety reasons they close it at around midnight. But the view from there is breathtaking.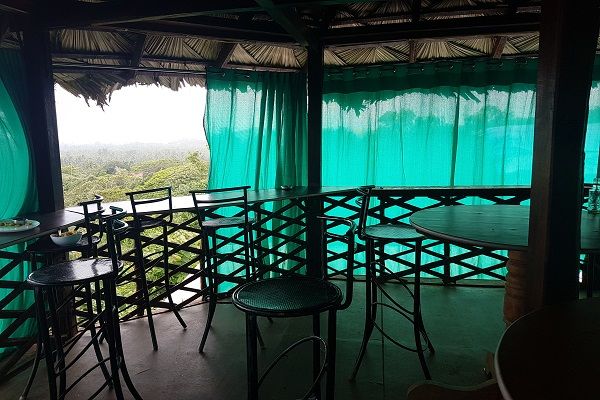 If you want to spend some time in solitude, this is the place to go. Put on your earphones with your favorite playlist, a hot cup of coffee, cool sea breeze, and sunset; a perfect setting to cutout from everyone and think about where your life is heading.
Activity Room at Zostel Gokarna
As mentioned earlier, the first floor of the main building is equipped with all the fun things you can imagine. A TV, foosball table, carom board, bean bags, cushions and what not. For book lovers, you can find a wide variety of amazing books on the shelf.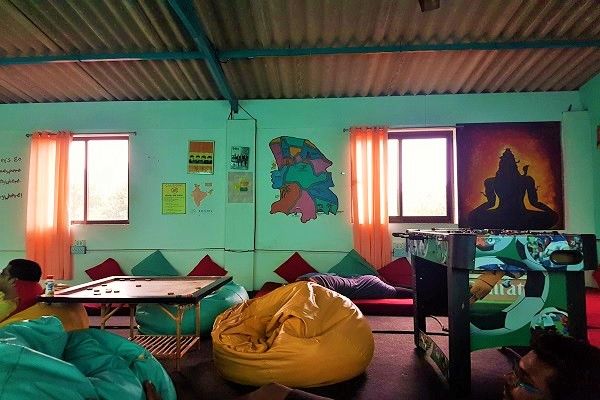 The walls of the activity room are beautifully painted and have amazing quotes to give you that hippie feel. You also get the unlimited Wi-fi here, if in case, your boss calls you up to complete some task or send that IMPORTANT report, which otherwise will shut down the company.
So, this was my experience at Zostel Gokarna - a place where I can come back anytime without thinking even once.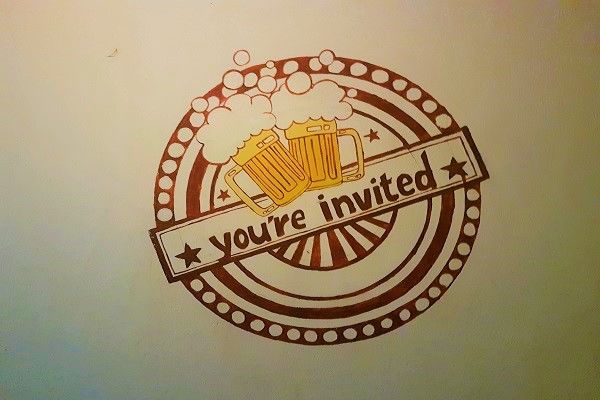 If you have something else to add or have some tips or suggestion, please let me know in comments. ????
Till then, keep traveling, keep exploring!