Hey Everyone !!! My 2017 kickstarted with an amazing trip to Gokarna. It's a place I can never get enough of. And this time was more fun than last one. I explored a little more and there is still so much to be done in Gokarna that another trip or two won't be a bad idea.
Here is my quick guide to spend new years at Gokarna.
Step1 : Decide your new year destination well in advance as your luck of getting anything available is as little as finiding a needle in a haystack.
We booked our hotel in November itself and TBH even at that time most of the places were gone so we ended up booking Zostel. The prices were too high due to the rush and we eneded up paying 1300/person for a day for one bed.
Another great place to have breakfast at kudle is 1987. There ambience is amazing and they provide great service.
Step5 : By now you'll be tempted to get into the water. So go get some Vitamin sea. Buy a frisbee or a ball from the nearby shop and let that child in you free. In case you don't want to buy your own ball join the other people. It's just such a chilled out place.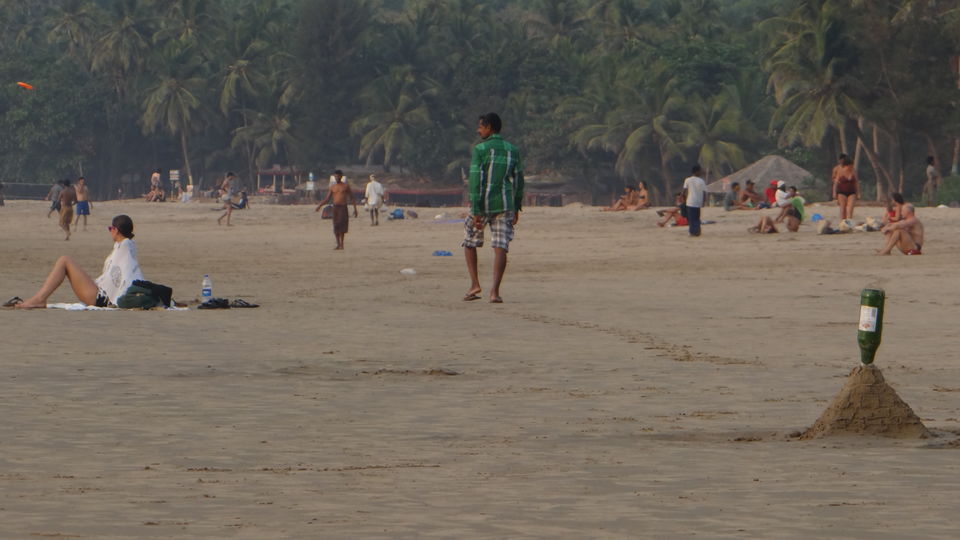 This is the Zostel common room which is equipped with so many fun things to do. They have this carrom board. There were speakers, guitar, board games and foosball table was also added later on. They even had a wonderful collection of books that unfortunately I didnt have time to read. They allowed us to keep our bags here and use the common washrooms as we arrived earlier than the check in time. The view of gokarna beach from here was exquisite.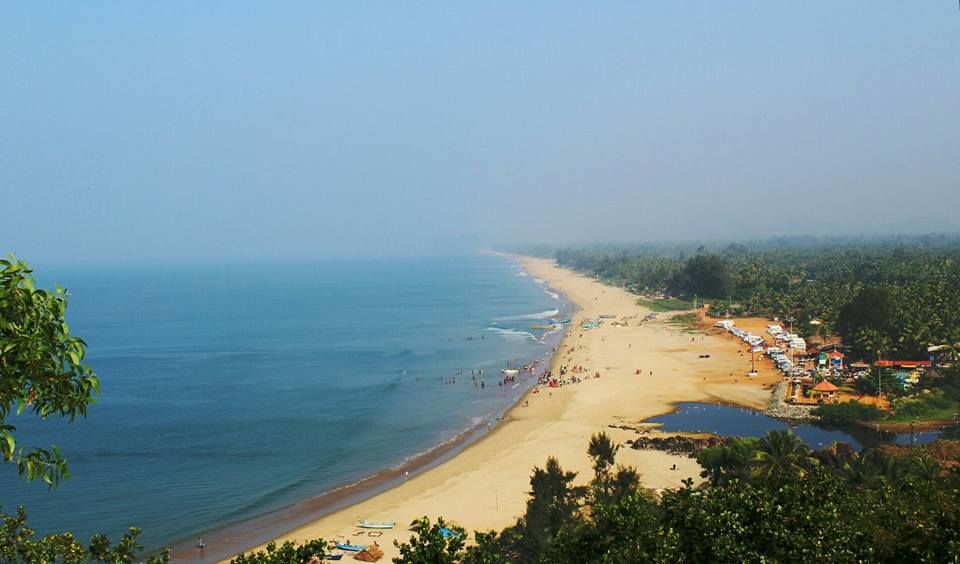 For all the lazy souls out there, all is not doomed yet and there are two ways you can still do this >
1. Pack up your own tent and you are sorted.
2. Take the risk and try finding a place in the market area once you're in town. My cousin did the same and after quite an effort managed to find a place in the town for decent price. The only drawback was it was away from the beaches.
Step2 : There are 5 main beaches in Gokarna : Gokarna beach, Kudle beach, Om beach, Paradise and Half Moon. Decide where do you want to stay. I personally recommend kudle due to it's close proximity to town area and the beach is much better than Om beach.
Step3 : Book the bus tickets well in advance. It takes around 10-11 hrs from bangalore to gokarna.
Step4 : Have breakfast at Kudle beach. We ate at Ganga Cafe and I still can't get over their delicious Mushroom cheese toast. They will definitely leave you craving for more. Enjoy the view of kudle beach with fresh juice or Tea.
Play with beach sand. Get dirty. Make sand castle or just dig up a hole.
Step6 : Lunch at Little Paradise inn. Don't worry if you're dirty and carrying half the beach with you. You can wash up here and eat. Their food is a little on expensive side but it's worth. Relax and enjoy the sunset with a chilled beer.
Step7 : Hike up to Gokarna beach. Must try - Namaste cafe ..
Step 8 : You have to see paradise and half moon beach. There are two ways to do that :
Either take up the one and a half hr hike up there and sit back and relax the serene beaches or
You can take the easier route like me if you're short of time and energy. There are boats starting from Om beach that will take you to 5 places -
1. Half moon beach
2. Paradise beach
3. Lighthouse
4. Sangam (where the sea and river meets)
5. Dolphin view point (And yes I saw dolphins this time)
But the drawback is they won't actually take you to half moon and paradise but will only show them from a distance.
Next time I am hiking up there .
We saw a lot of people who had pitched their tents and tied their hammocks on these beaches. If you plan to do the same check once if it's allowed as last time I heard it wasn't. Also you need to pack your own food and water as there aren't any shacks on these beaches. But oh my God! they are so breathtakingly beautiful that you would want to camp there.
We stayed on Gokarna beach on NYE. It was crazy. Everybody was dancing, singing and frolicking on the beach. There was constant police patrolling to keep things in check. And at midnight the sky was lit up with fireworks, people were bursting crackers, shouting Happy New year at the top of their voices and dancing with their speakers on. It was an amazing experience.