Key Points:
Trip Cost - Negligible.
Sightseeing - Trek (5400 ft) & View from top.
Food - Local Village Food
Stay - Not required
Shopping - Nothing
----------------------------------------------------------------------------------------
We took the last train to Kasara which starts from CST at 12.14 AM and at 3.20 AM we reached kasara. It was 14 degree Celsius then.
From there you will have to take a shared cab/taxi to reach the base village Bari, we had pre-booked it, as we dint want to waste any time looking for one, also it was convenient.
From kasara station to base village bari it will take you around 1 hr. Since it was a full moon day, we did get a good sight of fields shining under the moon light and as we neared the base village the temperature further dropped.
We started the trek at 5.05 am, however at the very start of the trek we lost our way and before we could find the alternative, a guide appeared from no where to help us out, he quoted Rs.700 and finally agreed to Rs.300. Keep this in mind, go with a person who has done it or hire someone or else you will not be able to find your way up in the dark, since the only source of light before the sunrise is your torch.
We started the trek following the guides footsteps, Its an inclined climb with 3 major staircase (man made) that come in the way. It will take you around 3 hrs to reach up at normal speed. There is no specific time to start the trek, however if you wish to see the sunrise, start accordingly. We reached the peak (Kalsubai Temple) at 8 AM.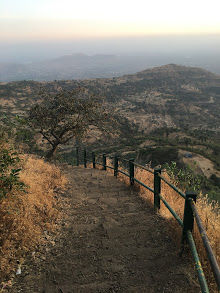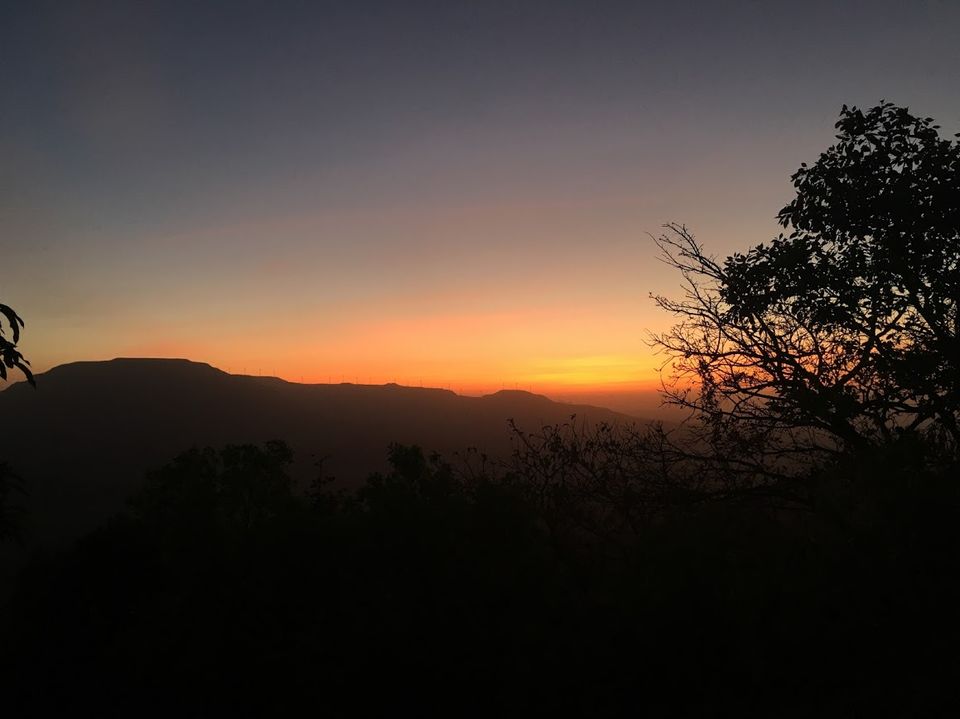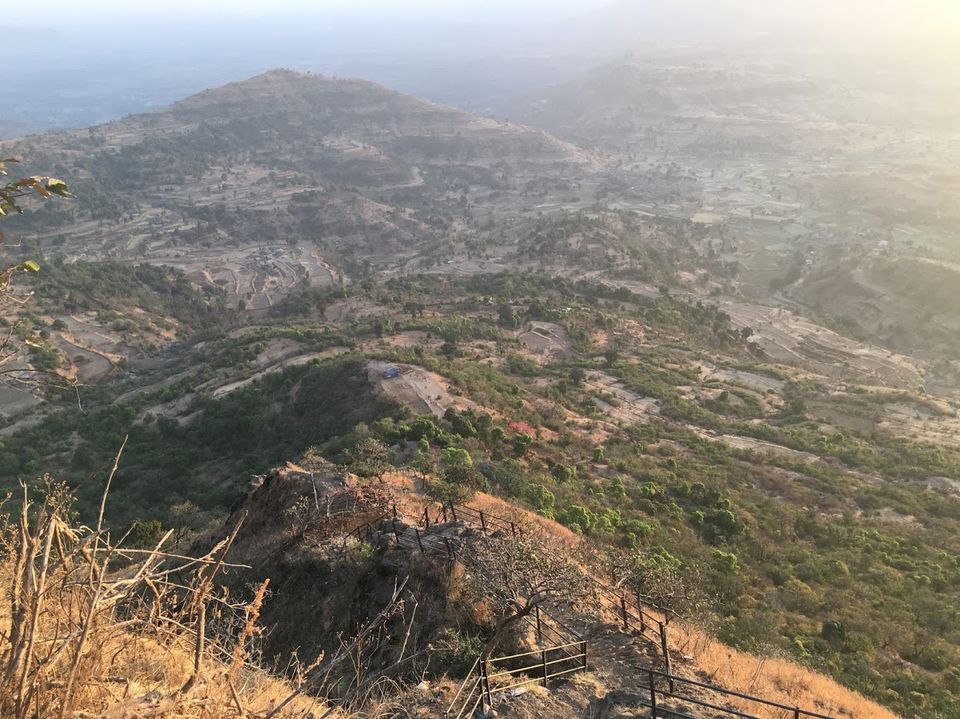 The last steps are the steepest and its fun to climb them up and down, however you also have to be careful while doing that.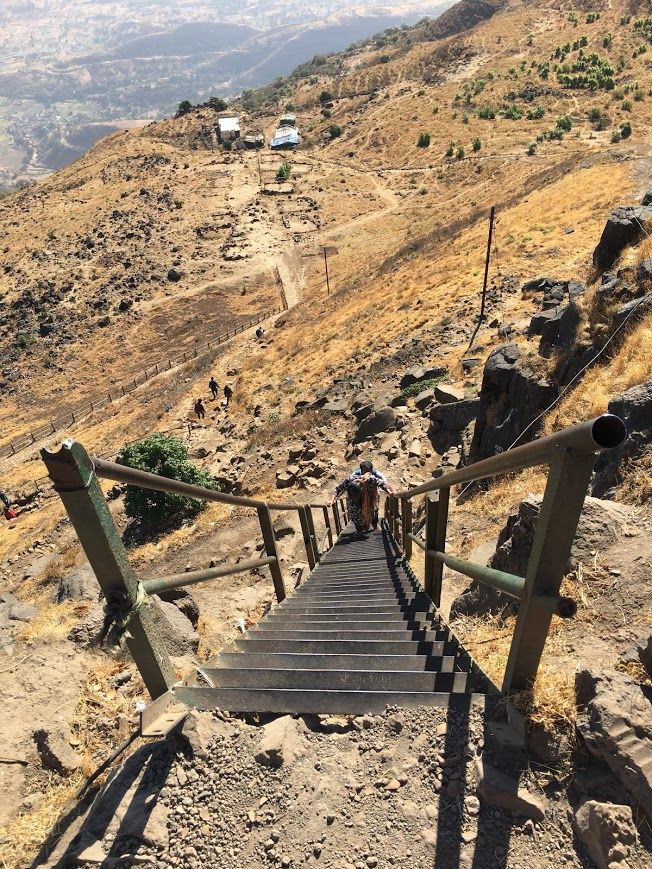 Once you reach the top there is temple of Goddess Kalsubai and obviously a view to cherish. From one side you can even see Bhandardara. If you can go during monsoon or post monsoon that will be the best time, as you will get to see the fantastic green nature all around. There are tea and eatable stalls at the end of the trek, but it is suggested you carry minimum 2 liters of bottle per person and some dry snacks, cause if you trek during the night you will not get anything mid way.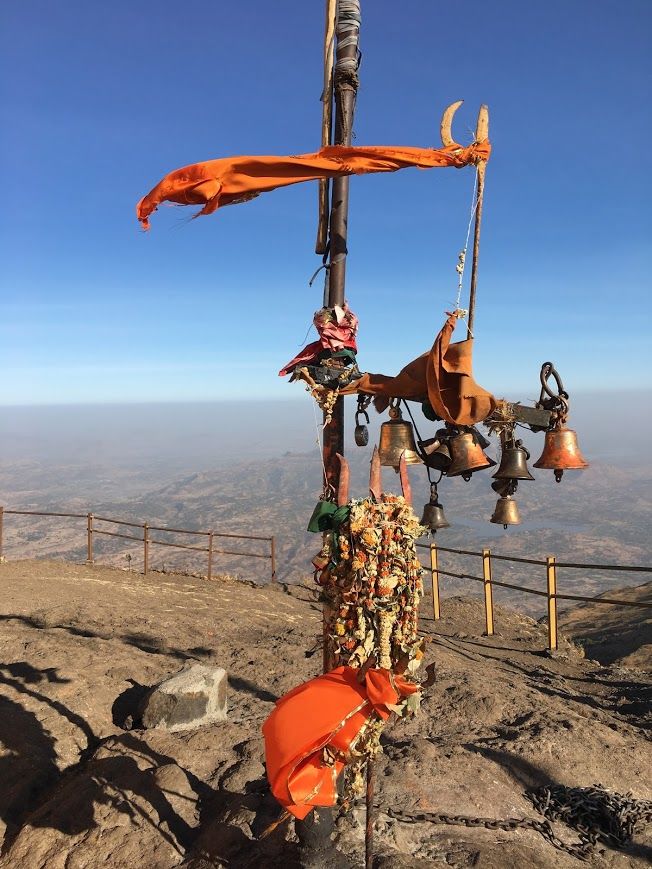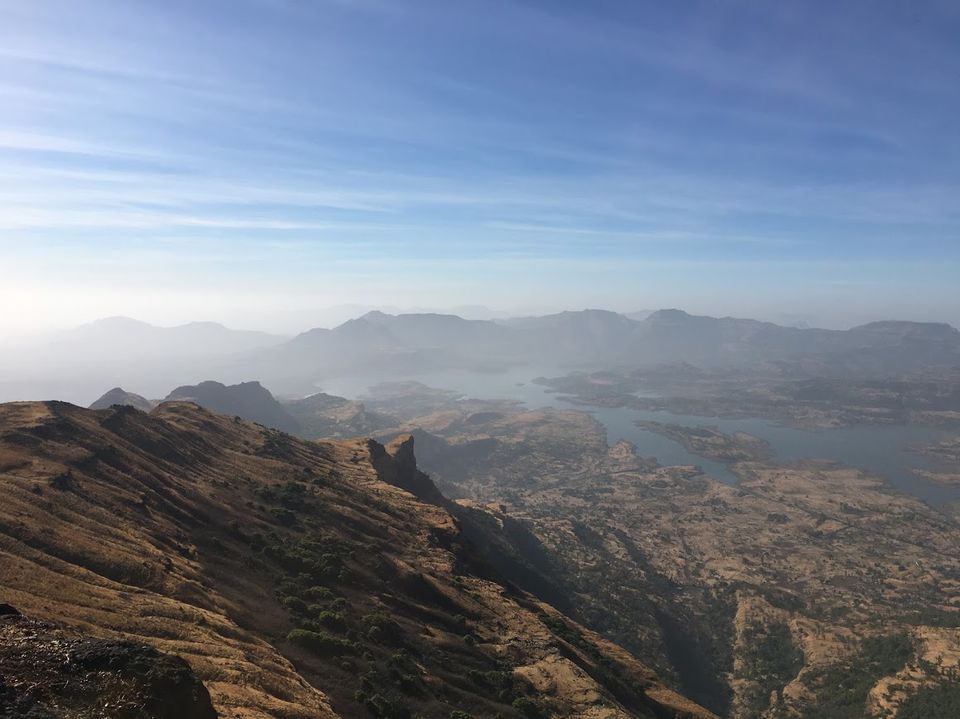 After reaching the top we sat there for an hour and although the sun was out shining it was very breezy and we were almost shivering in our shorts and tee.
We started our descend around 9.15 AM and it took us around 4.5 hours to touch base, YES 4.5 HOURS , cause we took a detour.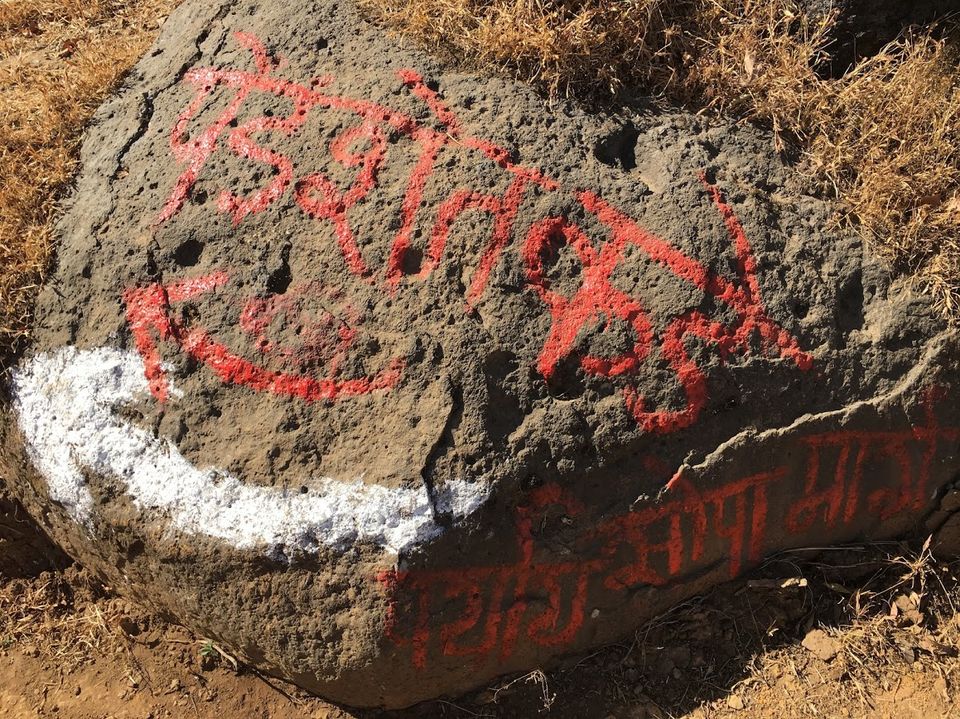 This is for the real tough guys, its a long detour that u can take if u wish to explore the entire range of mountains around kalsubai. This road will lead to another village named Pendshet, which is 5 km away from bari. This route is quite, muddy, built between rocky mountains and tress. You have to be either an experienced trekker or super enthu to explore this route.
Once we reached Pendshet, we called our driver to pick us from there and reach us Bari village.
We had already booked our lunch down which was Rs. 120 pp. It was home made food and edible. After our lunch we left for kasara station and were back home.
Tip: Carry ample water, dry snacks, torch, cap & wear clothes which are loose and comfortable, also book the trek by yourself (if you are a group of 6-7) the cost will be negligible, or else you will pay around 4 times of actual cost if you go through a travel agency.
Frequent searches leading to this page:-
kalsubai night trek, kalsubai trek difficulty level, kalsubai trek distance from base, kalsubai temperature, kalsubai night trek is safe, kalsubai trek photos, kalsubai weather