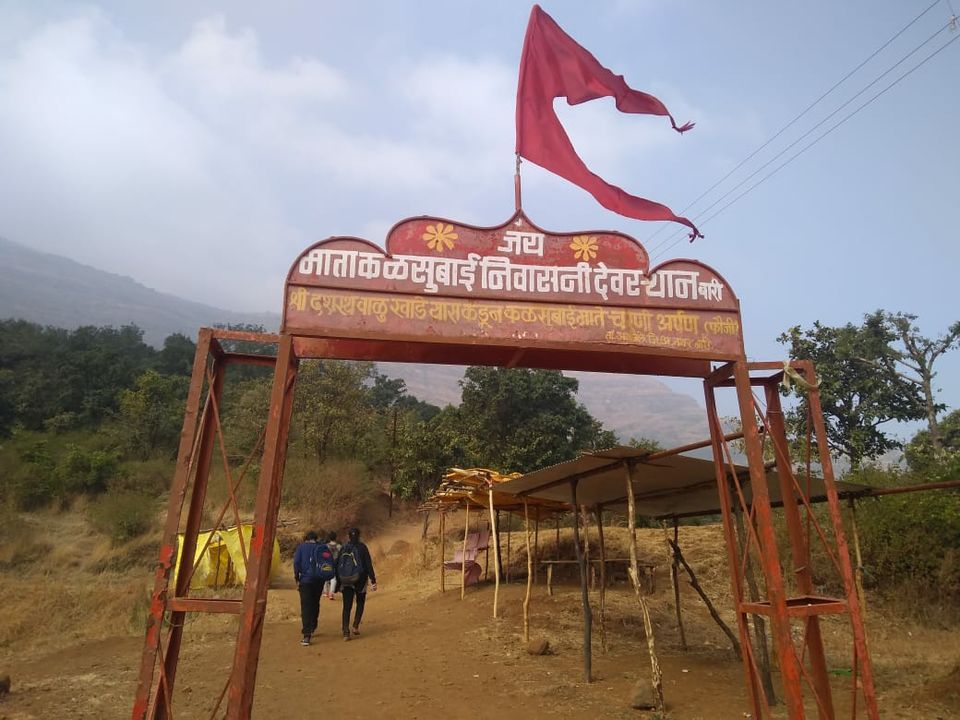 Trekking has been in my list in 2019's resolutions so was thinking of going on trek in month of January but I never thought that I would make it to Kalsubai peak.. Highest peak of Maharashtra!!!
Me and my friends decided to go on Kalsubai trek on 26th Jan that is our Republic day. This being my second trek I was not sure whether I can do it all the way till peak or not but I took the challenge.
WHERE : Kalsubai peak,Bari village, Maharashtra
HEIGHT : 5200 feet
LEVEL : Difficulty : Medium, Endurance : High
HOW TO REACH AT BASE : If you are from Mumbai then board local up to Kasara station or express from anywhere till Igatpuri station. Taxis and buses are available from both stations for Bari.
Buses going towards Akole, Pune, Bhandardhara goes via Bari village.
TIME TO REACH : From Kasara it takes more than an hour, from Igatpuri about 45 mins.
STORY by locals : It is said that goddess in form of little girl asked a poor person in village nearby to stay at his place with 3 conditions. He agreed to those conditions and took her home. After she entered in house they got prosperity in no time and living happily. As time passed, family forgot about those conditions and made her do all work to which she had put conditions. She got angry and and settled below this mountain ( where there is temple at base ). That person reached to her for apology but she was not ready to forgive him and climbs up the mountain (temple at pinnacle) she did not forgive him and stayed on top only. All the prosperity of the family lost and they came to their original position again. That's why all locals comes at top to pray so that she will not get angry at them.
TIPS :
• Take considerable amount of water with you.
• Wear good quality shoes.
• Please keep the area clean, do not throw wrappers and empty bottles anywhere but a dustbin.
• After climbing for about one hour find a stick to carry as there are monkeys who are always ready to hop on you.
• Don't keep anything in side pockets of bag, that invites monkeys.
• Don't be in hurry to climb railings if someone in coming down.
• Carry some first aid for emergency, also your medicines if on medication.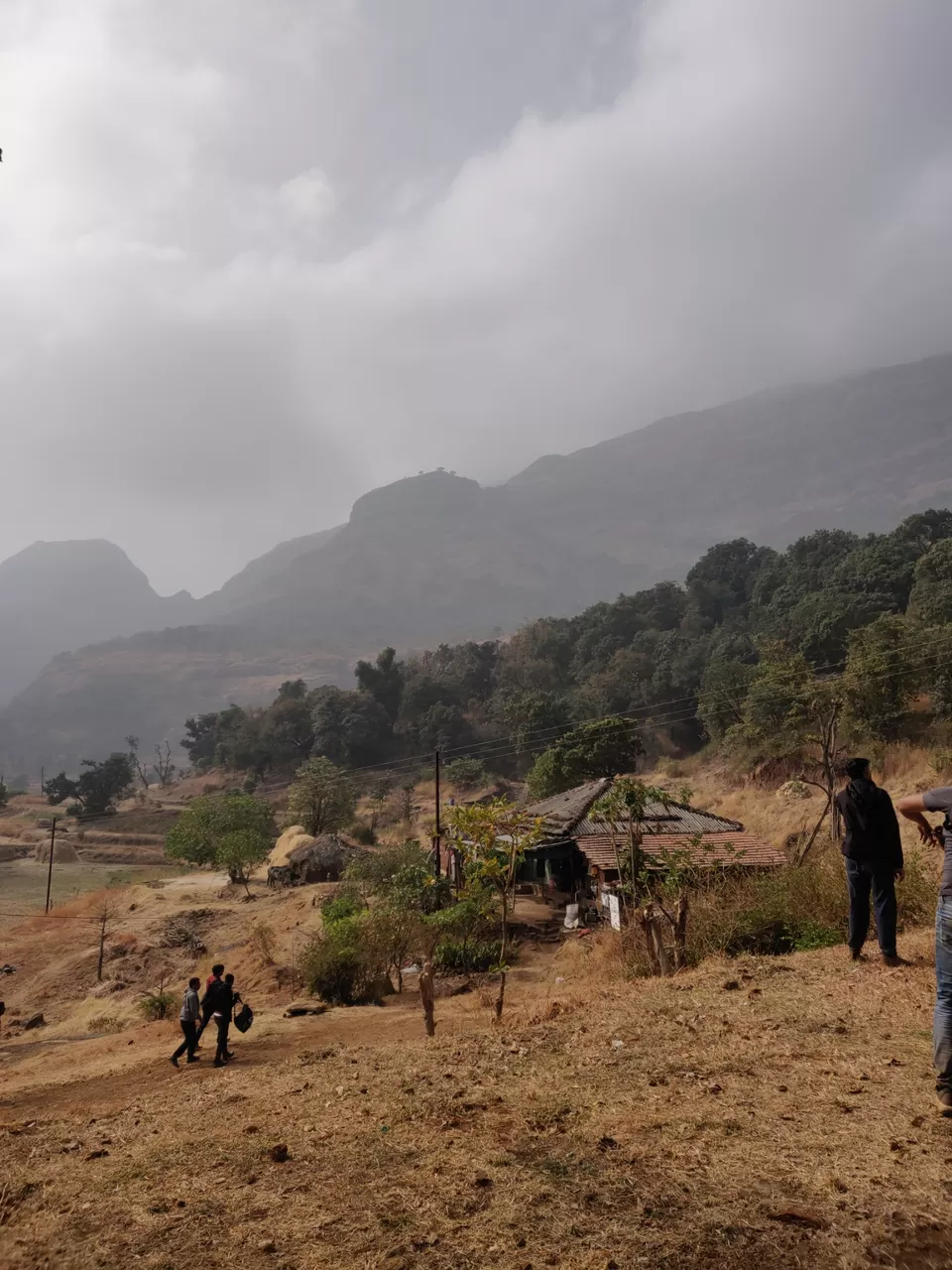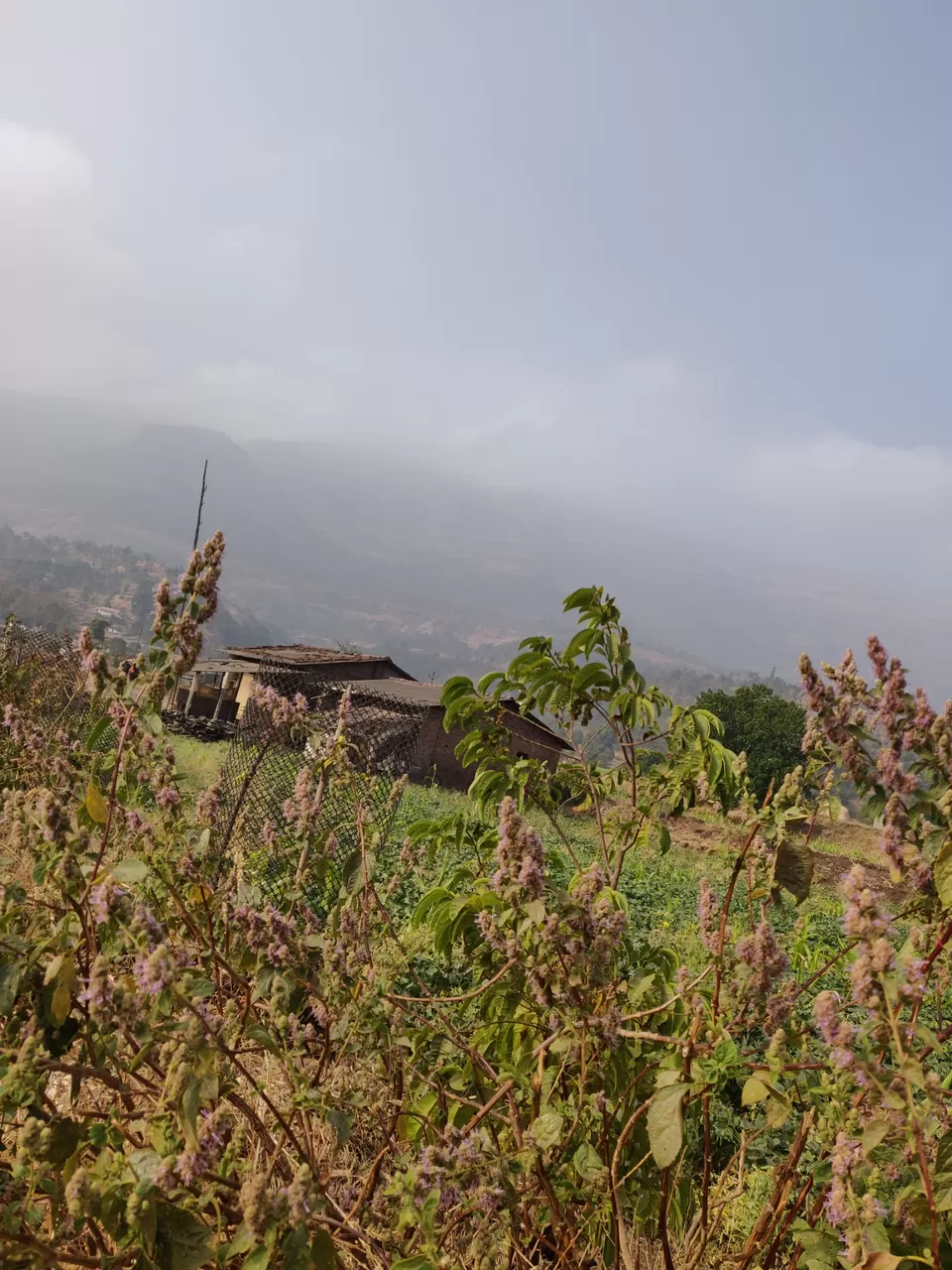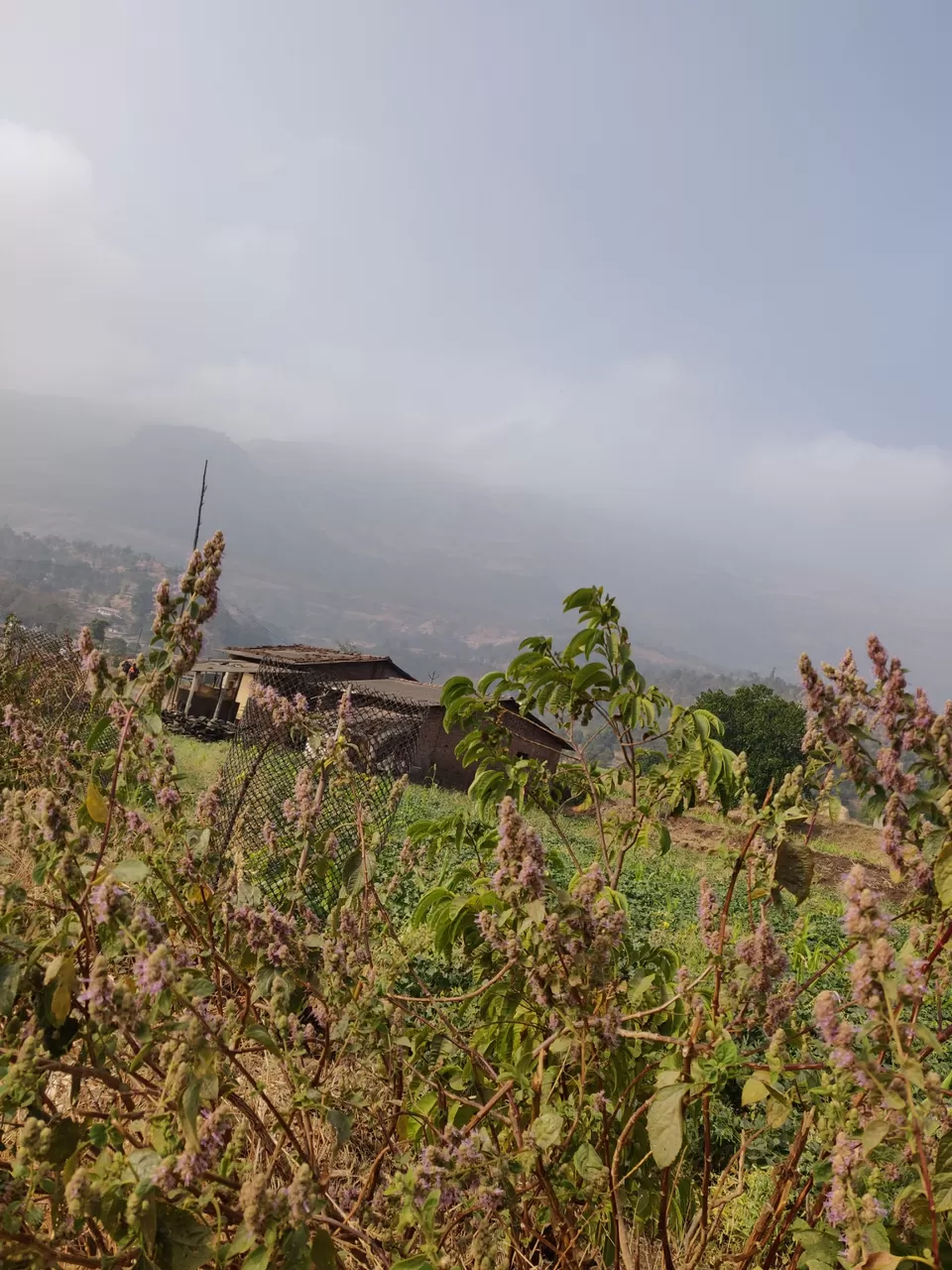 The day arrived, we boarded first local to Kasara from Thane which is at 5.10 AM and reached Kasara at 7.00 AM. We had decided to go by bus but we missed it also we had to wait for one of our group member to reach ☹️ so till then we dealt with a taxi driver for Rs.3200 to and fro for 9 people.
Meanwhile we had breakfast at nearest vadapav shop(Rs.10/vadapav), grabbed couple of water bottles. Finally he came around 8.00 AM and we headed towards Bari village. It was one and half hours journey, around 9.30 AM we reached at Bari. Once you get down, you need to walk through village till base from where actual trek starts. There is a temple of Kalsubai at base, behind the temple you can see an arch that's where actual trek starts.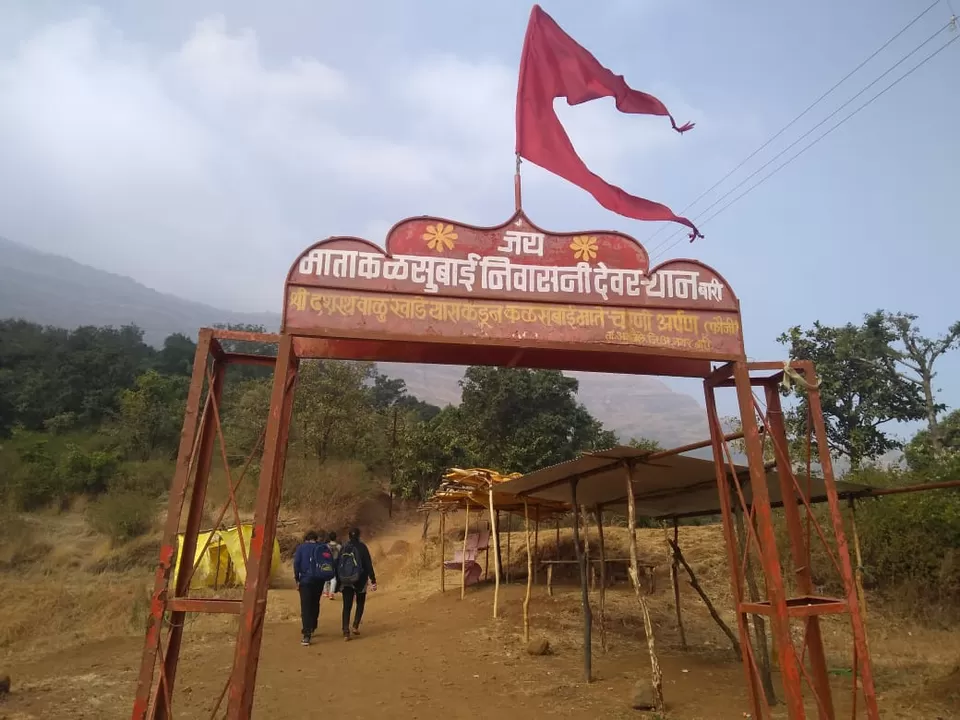 Though it is highest peak, it has made easy by making ladders, railings where ever it is difficult to climb. Locals who worship the goddess also climb the peak all the way to top including aged persons, also a group of handicaps was there who also made it till top that's quite astonishing.. hats off to them🙌.
There are small stalls available on the way to buy water or snacks. If your morale goes down in between then set some milestone for yourself (Just look upward and spot a point which is not so far from you but still has some distance ) and try to cover that in next 1/2 hr. Once you reach at your milestone take some rest, have a look around you will at what height you have reached, think that you did this much and you will do it till the end so decide another milestone. This will keep morale high to accomplish your aim.
There are stone ladders carved for ease, those are little risky are guarded with railings so it is quite safe but please don't relay on it completely and take proper precautions. Though it was afternoon we could feel cold breeze and railings were cold too.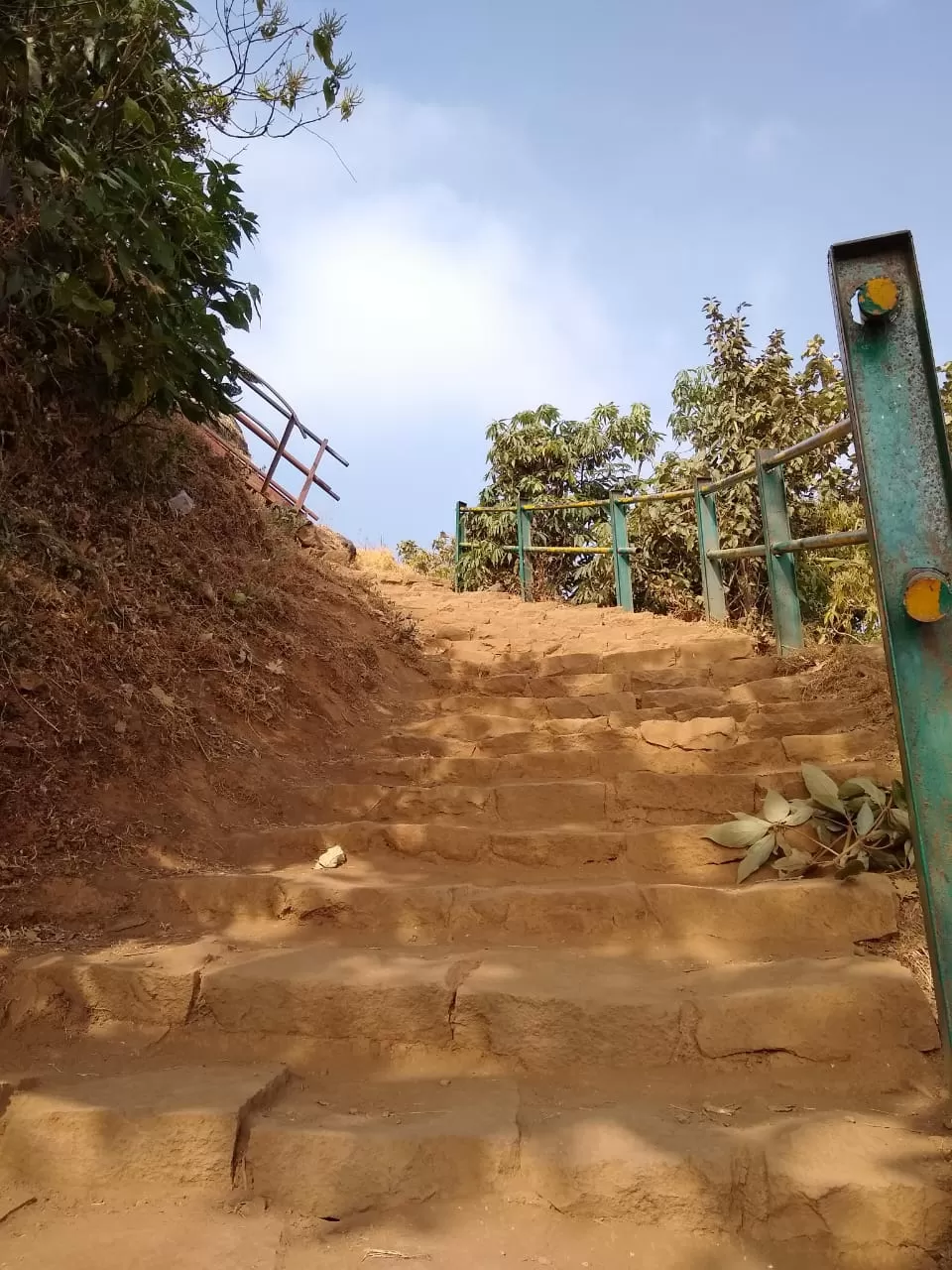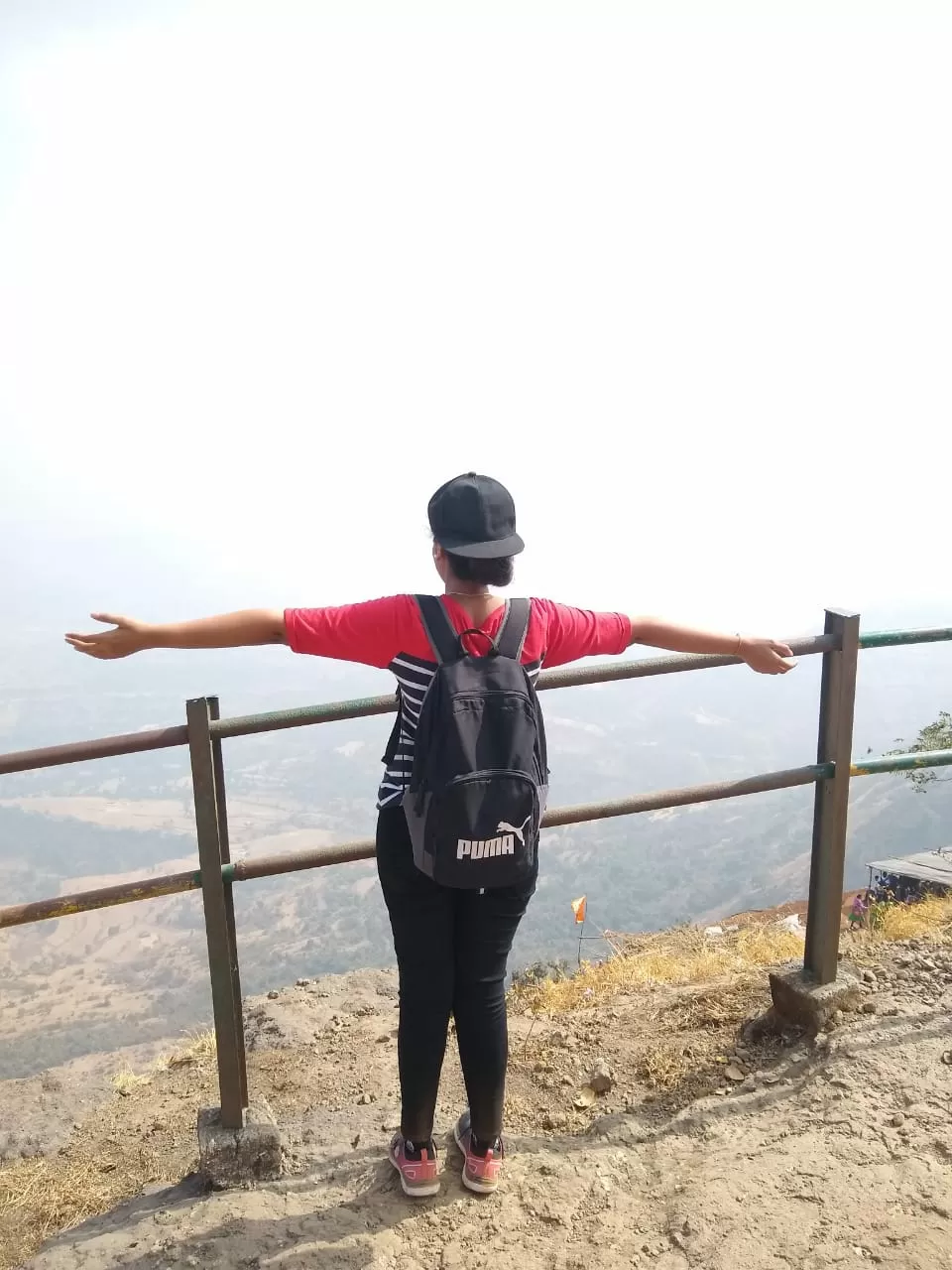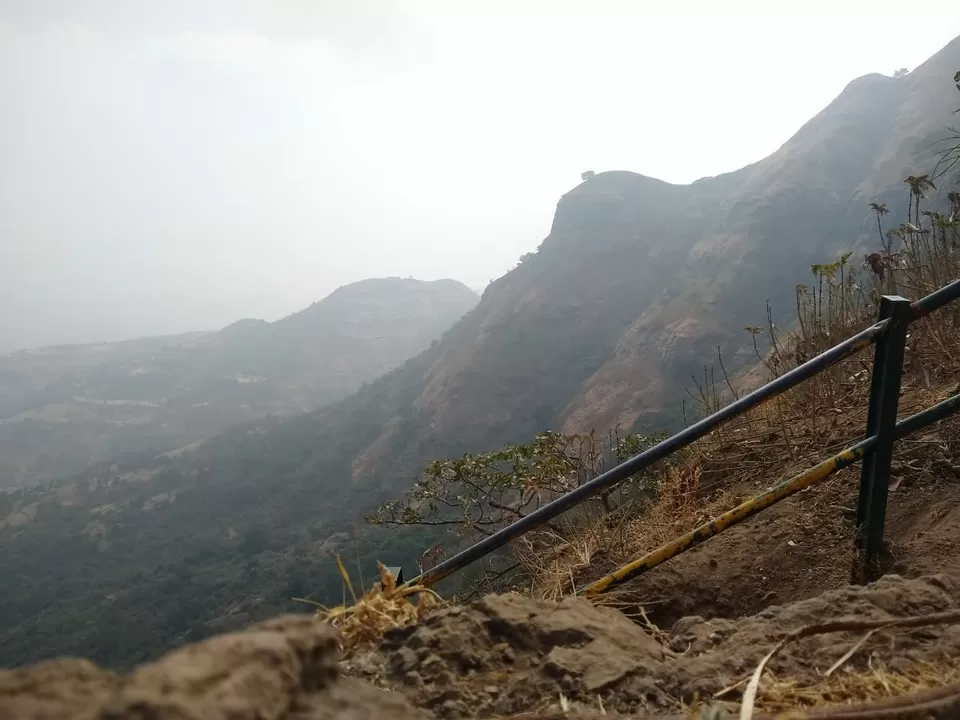 1.00 PM
It took around 3 hours to reach at pinnacle. You can see one more temple of same goddess at peak. It was
26th Jan our Republic day so people have carried our flag along, sung National Anthem, showed respect to our flag. 'Bharat Mata ki Jay' and ' Vande Mataram' gave goosebumps to us. It was a different experience altogether.
I sat down and admiring beauty of nature. I was engrossed in it soo much that I didn't realize it's already 1 or more hour there and almost forgotten that we didn't had lunch or not eaten anything after breakfast😂
So we went down about 1/2 an hour, there were shops selling maggie, kanda-bhaji pav and wrapped snacks. We ordered a maggie each(Rs.30 each), they served it hot but after 15-20 mins. After filling our tummy we started our trail towards base.
We think that climbing up is easy than going down but after climbing to this level going down was quite difficult for me. As I said that this was my second trek only, my legs started shivering when last patch of about 45 mins was remaining. I was not able to walk properly for 2 days afterwords 😂 so I recommend you to take some more experience of trekking or should have habit of walking for like 12k steps daily.
We reached near our taxi around 6.30 PM, in an hour we reached to Kasara station. Again we had vadapav and bhel, took train of 8.15 PM to CSMT and reached home sweet home.
So this was our trip to Kalsubai-Highest peak of Maharashtra...!!!!
Total Cost : 530 including return tickets, all snacks in between like cucumber, lemon juice etc, water bottles and taxi.
Happy Hiking!!!!