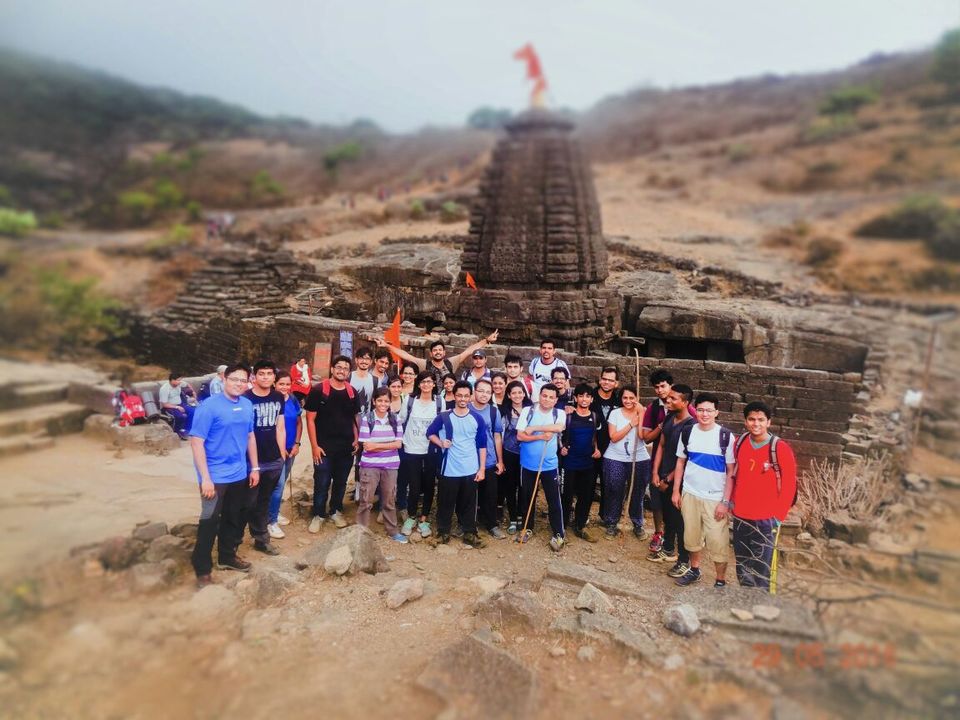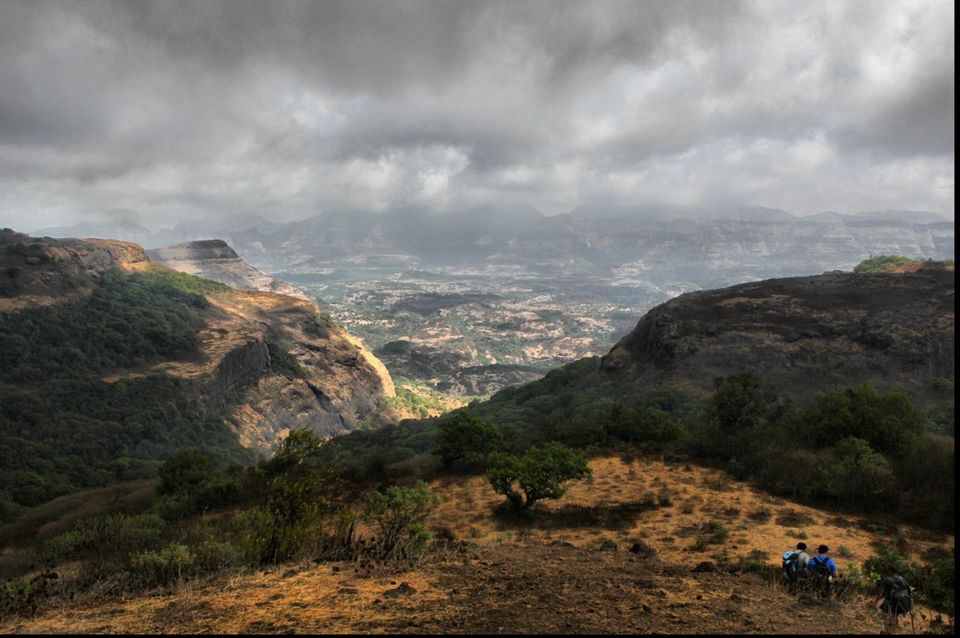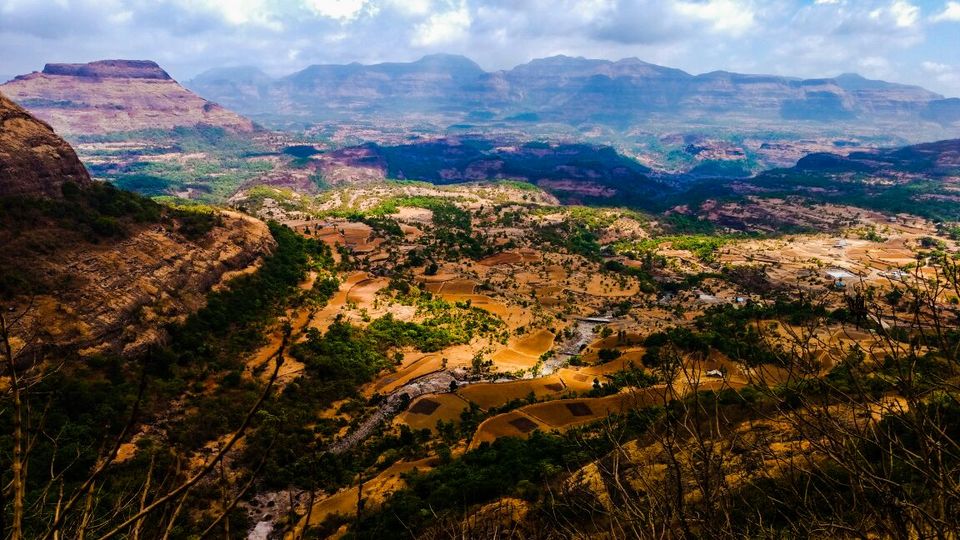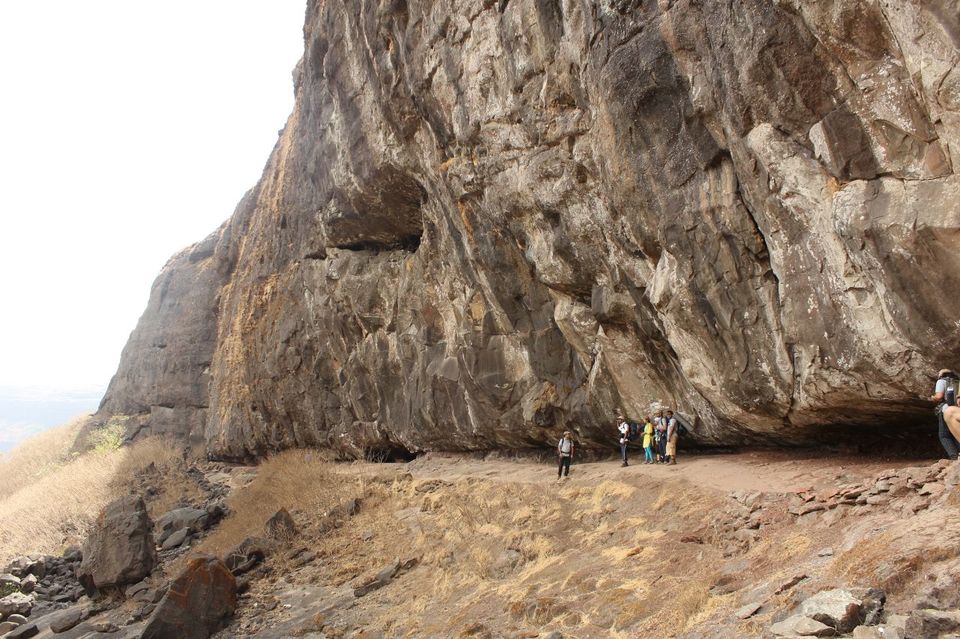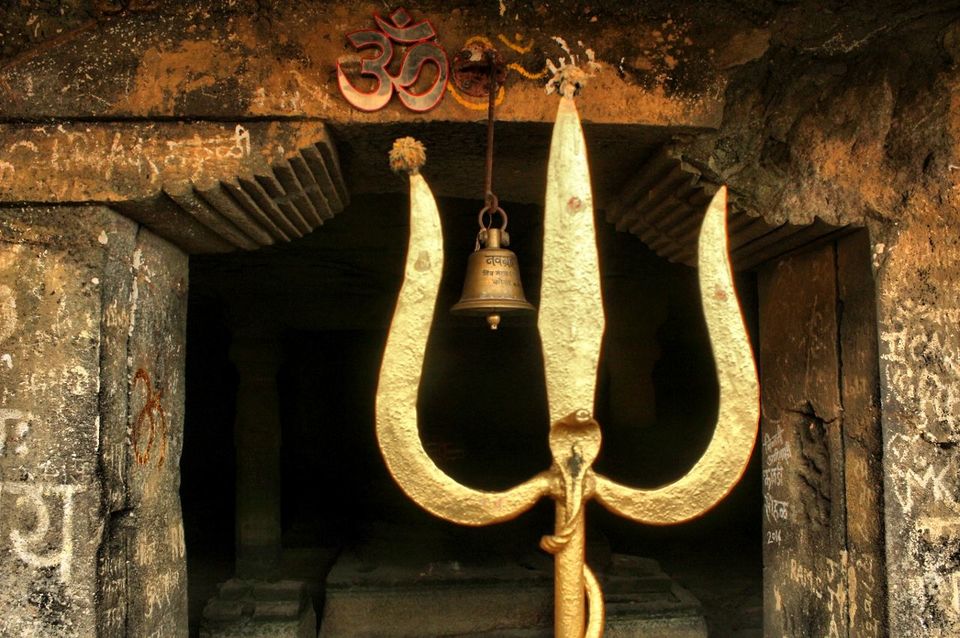 I had been longing to go on a trek for a long time. I kept coming across numerous Facebook pages of the tonnes of tour operators organizing one day treks. This fueled my desire more. I just randomly happened to RSVP one such trek - a fireflies trek to Harishchandragad, and before I knew it, my friends were on board and we had booked the trek! Fireflies trek, the name itself is so appealing, who wouldn't want to see trees decorated with fireflies!
We traveled from Dadar to Kasara by local train and then from there we reached our base village Pachnai, by private cars. The road from Kasara station to Pachnai is rocky and bumpy, the 2 hour long drive wasn't pleasant, but once we reached Pachnai, we forgot all of that.
We had tea and biscuits at Pachnai and started our night trek at 3 AM. Our first spotting of the fireflies was at the base village itself, an entire tree full of these marvellous creatures! We were awe struck, the tree would light up like a Christmas tree, and every few seconds all the "lights" would turn off and the tree would go back to being "normal". This got our spirits amp-ed up an we were ready for the trek.
We frequently spotted fireflies in the first 45 mins of the trek. Trees, shrubs, bushes, plants, all of it coming alive by the light. It was magical. It was impossible to click any photos though, because it all happened so fast and also because the luminescence would go off as soon as we tried getting close to the source to click photos. After a couple of tries, we though it best to not disturb their habitat and to leave them at peace.
Soon after, the sightings stopped, that was it, the Fireflies part of the trek. But that wasn't the only thing for which we had signed up for. Harishchandragad in itself is a beautiful place in the Western Ghats, there is much to explore. So on wards we went! Trekking in the dark, the weather a bit cold but pleasant enough, the moon our only source of light (apart from the torches we carried of course) , not many stars in the sky though, because it was cloudy for a while.
The groups that organize such treks, put Harishchandragad under the 'level : easy' category. Now for an avid trekker, these treks are indeed very easy, but for people like me who go for treks once in a while, it was neither easy, nor difficult. I'd put it in the 'easy to moderate level' category. In fact a lot of people on the trek said the same. It's because the initial 1.5 2 hours of the trek involve a lot of climbing and because it was dark, we had to be really carefully of our footing. Also we didn't take many breaks. There came a particular flat, barren stretch which had small white shrubs (plants?) that looked like a miniature version of the 'Weirwood trees' from Game of Thrones. We put on the GOT music while trekking here, and also discussed the show (and books) at length. It was one of the highlights of the trek for me.
At around 5:30 AM, we finally reached our first point. The Sun was still shrouded by the clouds, and by now it had started drizzling. This didn't deter us, we all holed up inside a make shift hut that also served as a shop for tea and maggi, among other things. (Hats off to the people who run this shop all the way up there, managing supplies among other things must be quite an arduous task). We ate the snacks that we had carried with us, rested for a bit, played mafia and then left for our next point. By this time, the Sun had come out in all its glory, and watching the first sun rays pierce the sky was a sight in itself.
Our next stop was Konkan Kada, it was around an hour's trek from the first pit stop. Konkan kada is the most scenic spot of the Harishchandragad trek, people camp out there. The beauty of that spot cannot be put in words. When we first reached there, we were very disappointed because it was so foggy and cloudy that we couldn't see any of the sights that we had heard so much about. But slowly, as we sat there, facing the cliff down, the clouds literally lifted up. Even when it drizzled, it was like the rain was splashing at us, from below and not falling down on us. I was stupefied the first time it happened. And as the clouds parted, the sights below took my breath away. Konkan Kada is a concave cliff, which overlooks a deep gorge and across it are the Malshej Ghat. From here, one can even see the highest point of the Sahyadris, the Kalsubai peak. There is a small hole kind of observation point, from which you can bend over the very edge of the cliff and see everything below. It is brilliant, to say the least.
After this, we visited the Kedareshwar caves that have the Shivling. Explored around a bit. At around 9:30 AM, we started our descent. It was a beautiful trek.
(A point to note for this trek - during the descent, there comes a path which has to be tread really carefully. You've to hold the rocks, balance yourself and step downwards, so it is sort of like hanging on to the rocks and stabilizing your footing. Just thought of mentioning it in the post. Not a cause of worry, the trek leaders will be there to guide throughout and it is not a very difficult trek either)