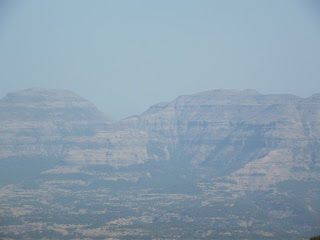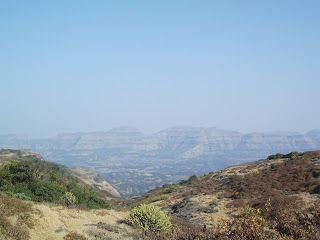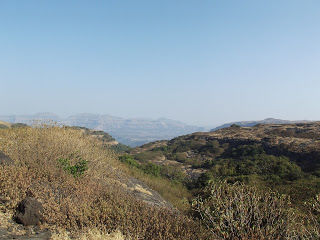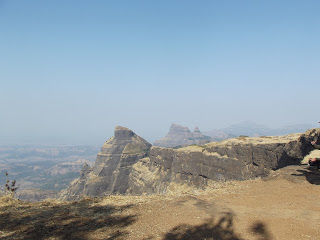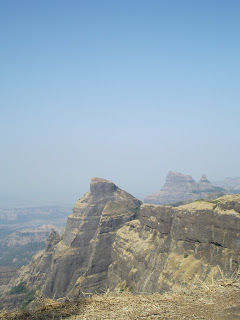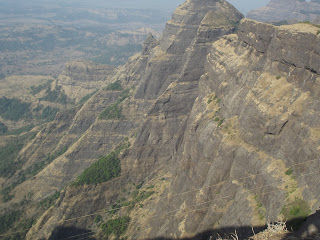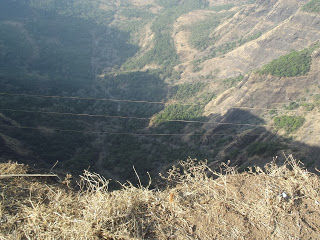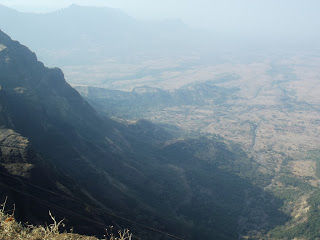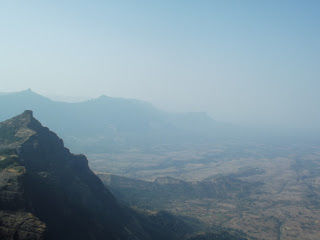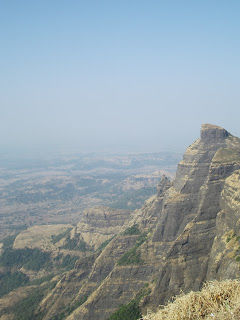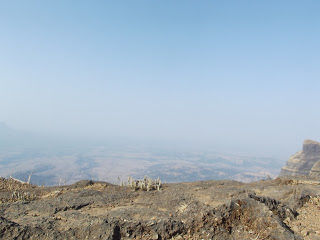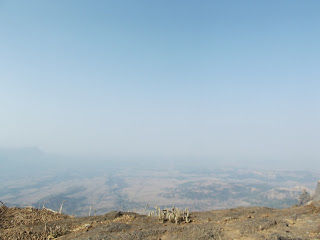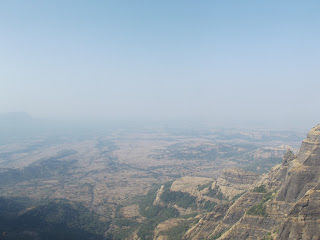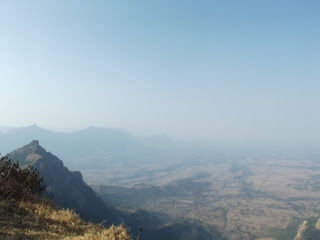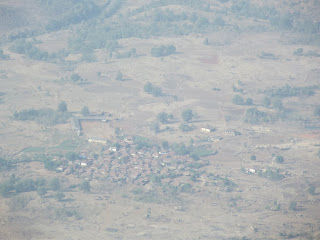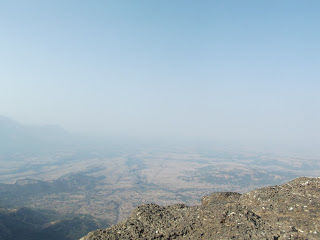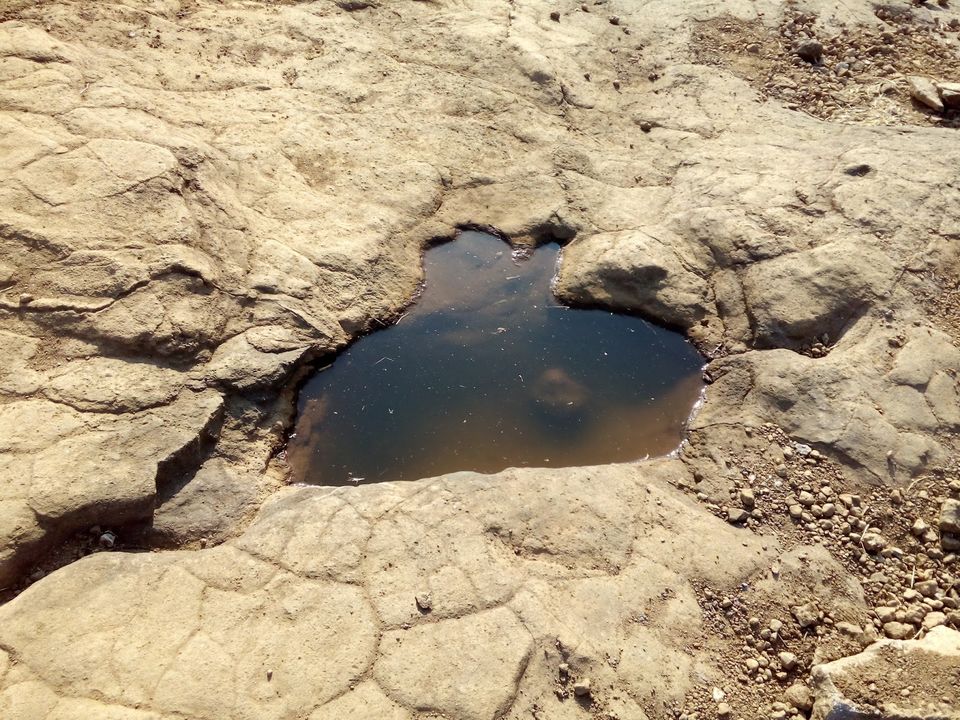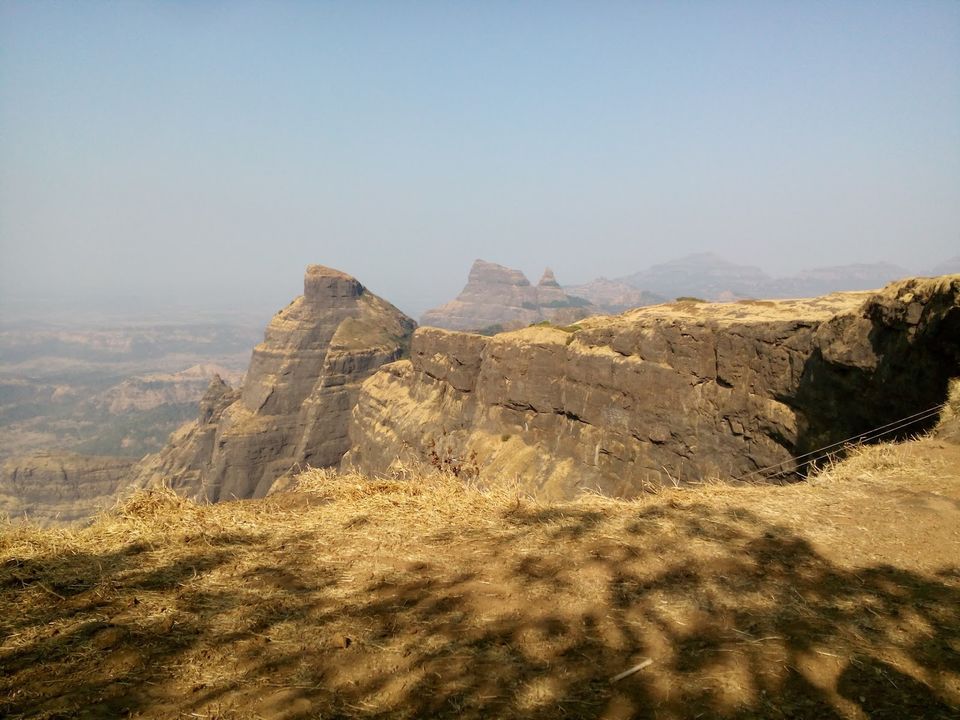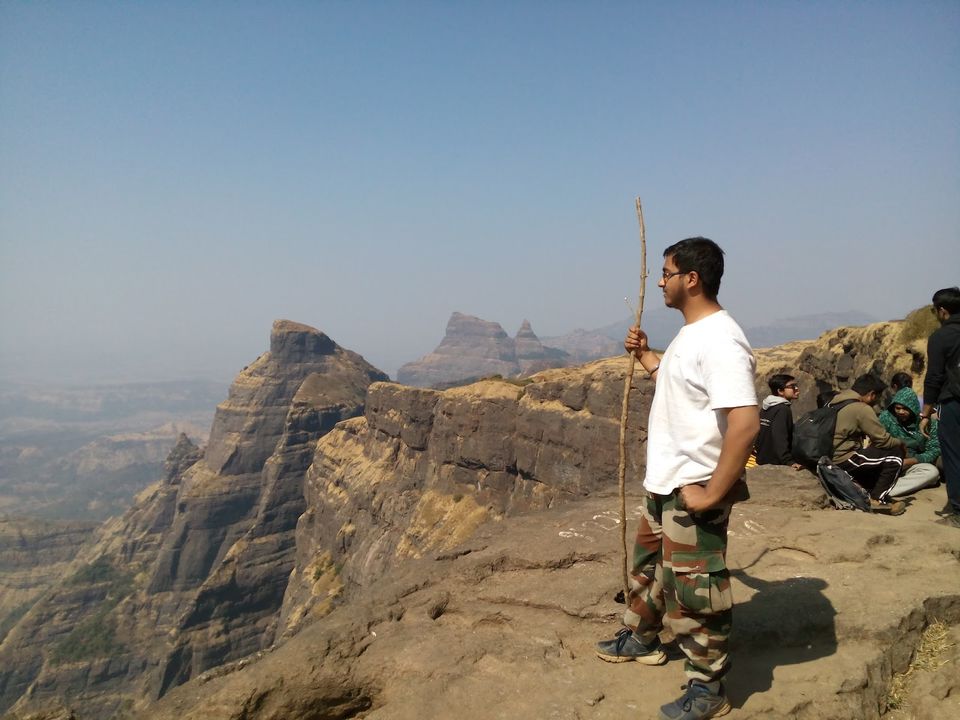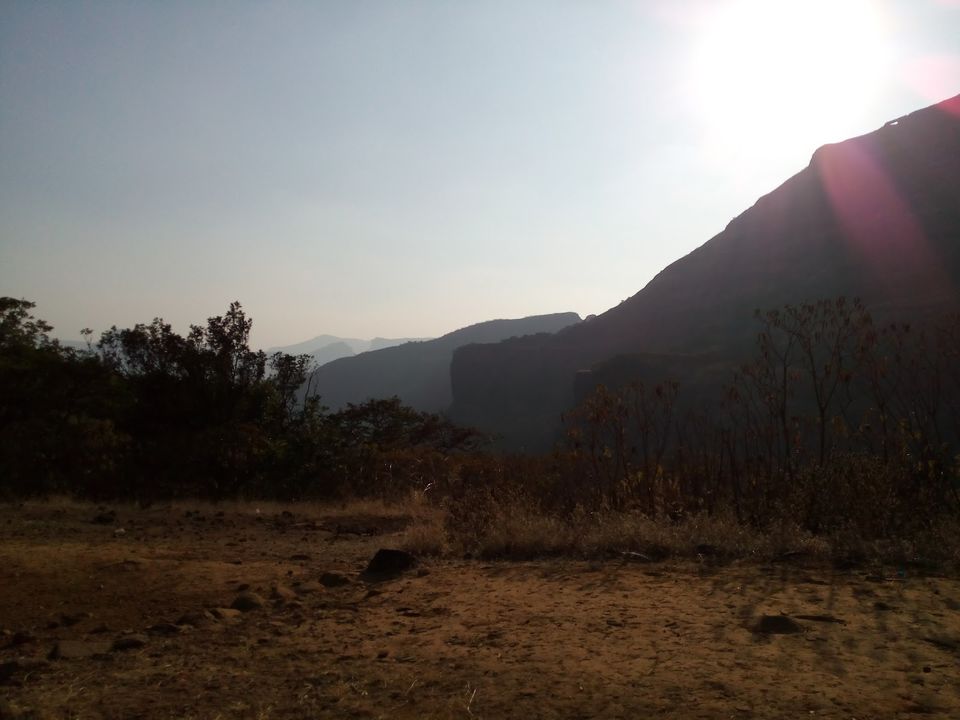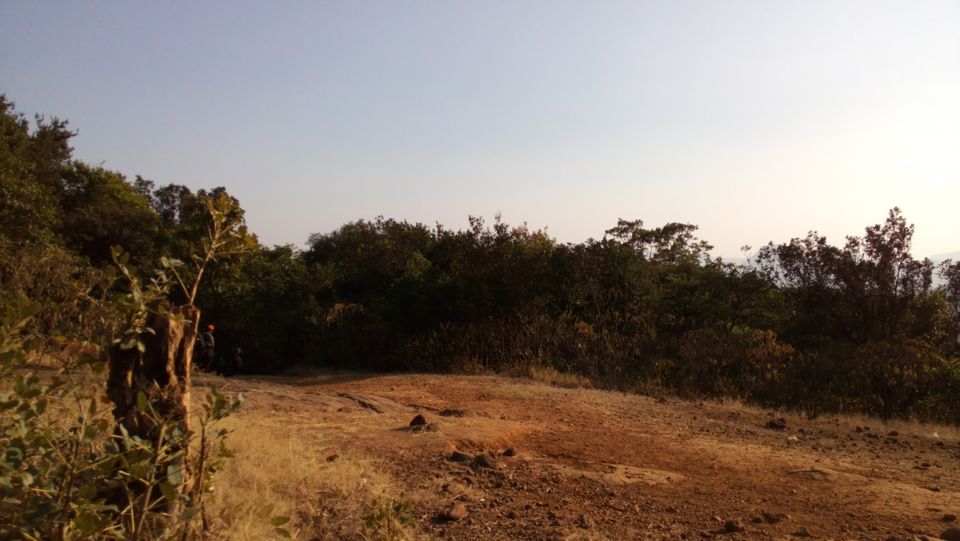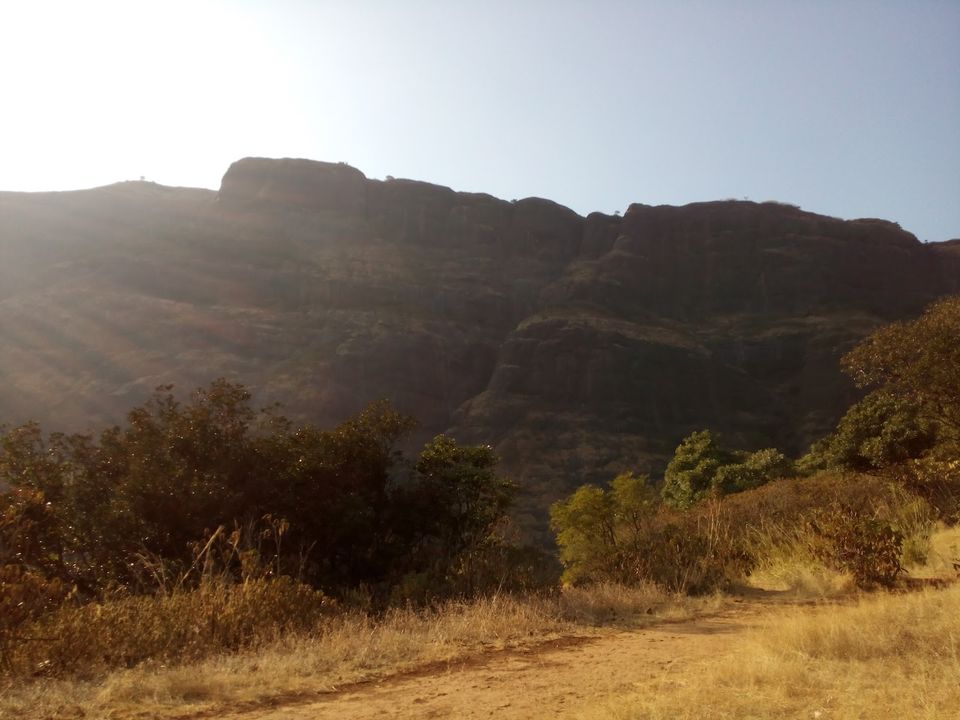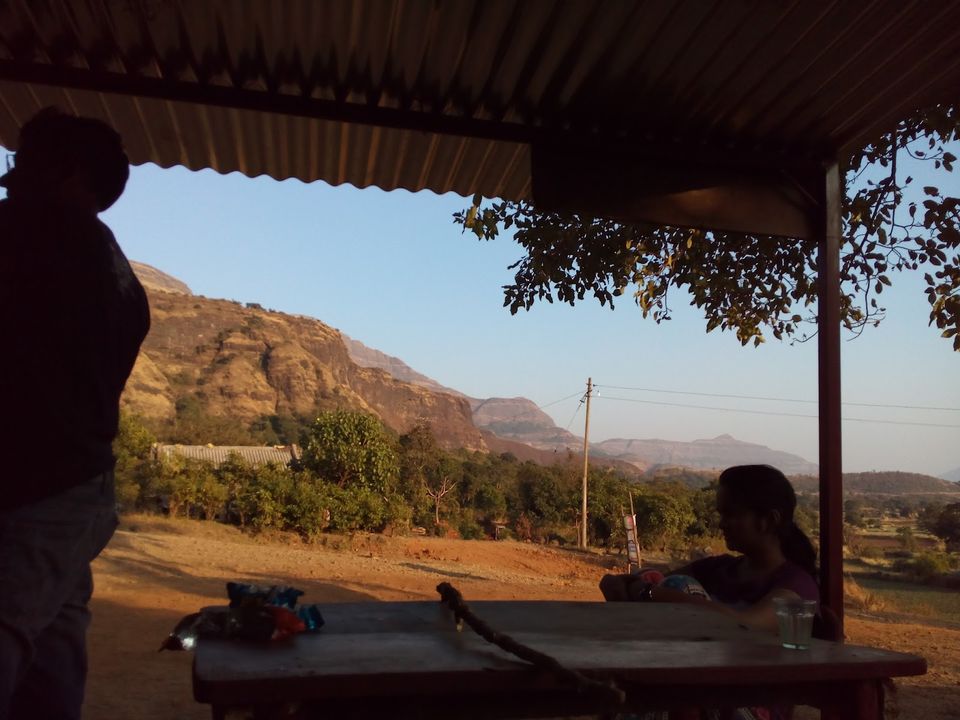 Harishchandragad offers possibly the best view of the Sahyadris that I know of. It is mesmerizing, gorgeous, breathtaking, mind boggling and I could go on and on but still not find the right words to describe the fort. As for Konkan Kada.... well, I can only say two words. SEE IT.
But this is one daunting and exhausting trek. Being nearly 4500 feet above mean sea level this is no easy trek. It is categorized as medium-tough difficulty grade. More than anything it will test your endurance. I have been too out of shape of late due to job and no time to exercise, and that really caused me trouble on this trek. I got cramps, and found out that my flat foot is genuinely a major issue. But despite this hardship, I completed the trek. Keeping positive and never giving up really works!
If you are in good shape and have done a few treks before, Harishchandragad certainly will be on your list. I did the trek at night and descended next day, but I would recommend you stay on the fort for a couple of days. There is no shortage of space, given that this is the largest fort in Maharashtra perhaps.
And then there is the Harishchandreshwar temple, built in the local black granite. It is old, maybe 6th century. It is not as beautiful as the temples down south in Hampi, but it is still gorgeous. However, the Kedareshwar temple dedicated to Lord Shiva is worth seeing. It is surrounded by ice cold waist deep water that many devotees wade through. I did not, because I had not got an extra set of clothes. Next time I certainly will carry extra clothes, and go camping on this fort rather than just go and return.
We climbed at 3:30 in the morning, using torches. The route is flat in some parts, but mostly involves climbing gullies and some serious bouldering. You reach Tolar Khind, and from there you go up. There are two rock patches, where the government allegedly put railings. Don't fall for this lie. The railings do not exist. There are a couple of posts, and one or two pieces of rod, but most of the railing has eroded or vanished into thin air. You need to be SUPER SUPER careful as one wrong step and it is death. The ledge is about 1' wide. With the guidance of Team Explorers, we climbed this at night and descended it in the evening. Once you get through, you have some bouldering, some climbing, some descending to do. I think we climbed and descended nearly 10 hills before we reached the fort but I didn't count. It must be extra difficult in the monsoons, given that we crossed several dry rivers and the fact that most of the route is granite. Worst rock to climb in monsoon.
The fort has Taramati peak, another hours climb. You descend Taramati by a shaky, scary ladder way and reach Konkan Kada. And when you reach Konkan Kada, prepare to have your mind blown off by the sheer beauty in front of you. People have literally been so mesmerized by what they see that they jump off the cliff! And yes, there is no railing at all. If you don't climb Taramati you can directly walk to Konkan Kada fron the temple complex, You can camp anywhere on the fort for that matter but popularly, temple complex and Konkan Kada are the camping spots. Villagers provide food on the top, Water is from a small pool in the temple, It is ice cold and delicious mountain water, but carry purification tablets nevertheless.
This post was originally published on 'Travel, art, and other random stuff'.