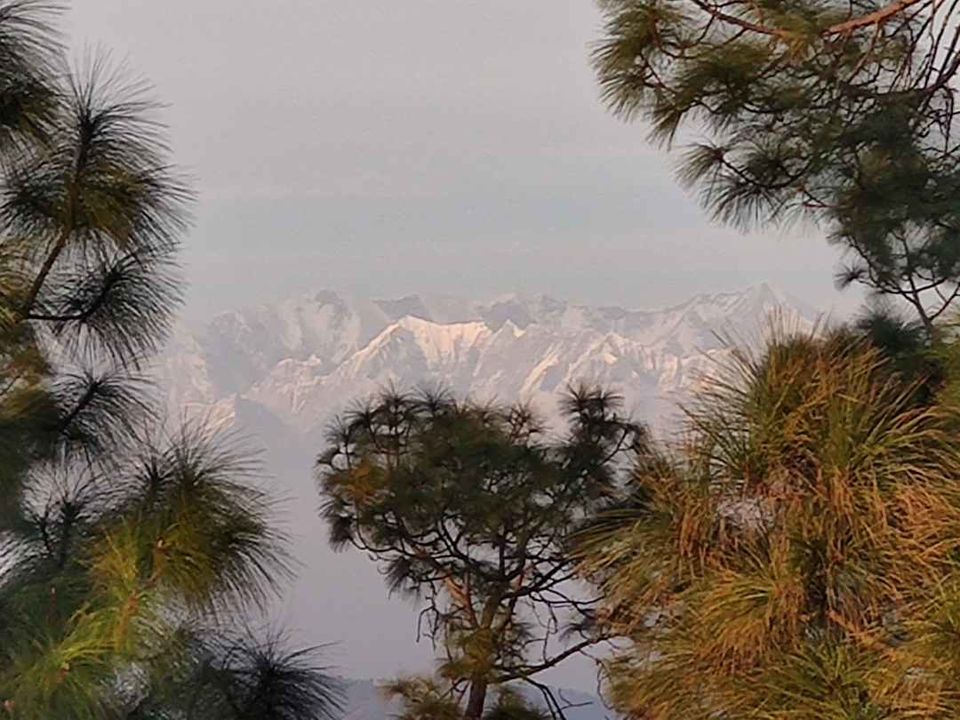 So we woke up late. And today we planned to go Jageshwar temple but we did not go there. Because Jageshwar temple is too far and we have to attend the "Godh Bharai" & Wedding in eveining.
We did breakfast at friends house. We have not pre booked the cab. So the cab came late. One of our friend is living in Bhowali. She joined yesterday in "Sangeet" function. We discussed the trip with others and decided to go Chitai and Kasara Devi temple. Tomorrow we will go to Dhol Ashram and Jageshwar. Dhol Ashram we added in our trip to-do list because there we have Asia's largest "Shree Yantra" (श्री यंत्र). So it interests me.
We left for Chitai temple around 1 pm.
Chitai Temple
So just a background of whole pahadi (or mountain region people) that they follow Golu Dev. And every village have one Golu Devta Temple. It's the people's belief. I am mentioning it here because in Chitai Village the Golu Devta temple is famous. So Chitai temple is actually Golu Dev temple in Chitai. So many people come here write their wished on paper and they can also offer huge bells. You can see it in pics.
So we offered prayers there. Ahh! I forgot to mention there are many monkeys.so we bought prasad to offer in temple but that was snatched by monkeys while we are entering into temple. Actually snatched from my hand.
After we left temple we thought of doing some lunch. But outside the temple we have only snacks. So we ordered some pakode(Indian fritters) with chutney(spicy sauce). And we left liked the chutney very much. We did the lunch with pakoras only. We asked to the shopkeeper how this chutney is made because this chutney is different than other green chutney of mint/coriander we find in restaurants. Shopkeeper told us that is contains seeds of bhang(Cannabis) and lemon. We were surprised to hear that. We asked does this cause any drunkenness or anything? Shopkeeper said no. They don't. And we went with it.
After having lunch of pakode and chutney we left from there to Kasaar Devi Temple.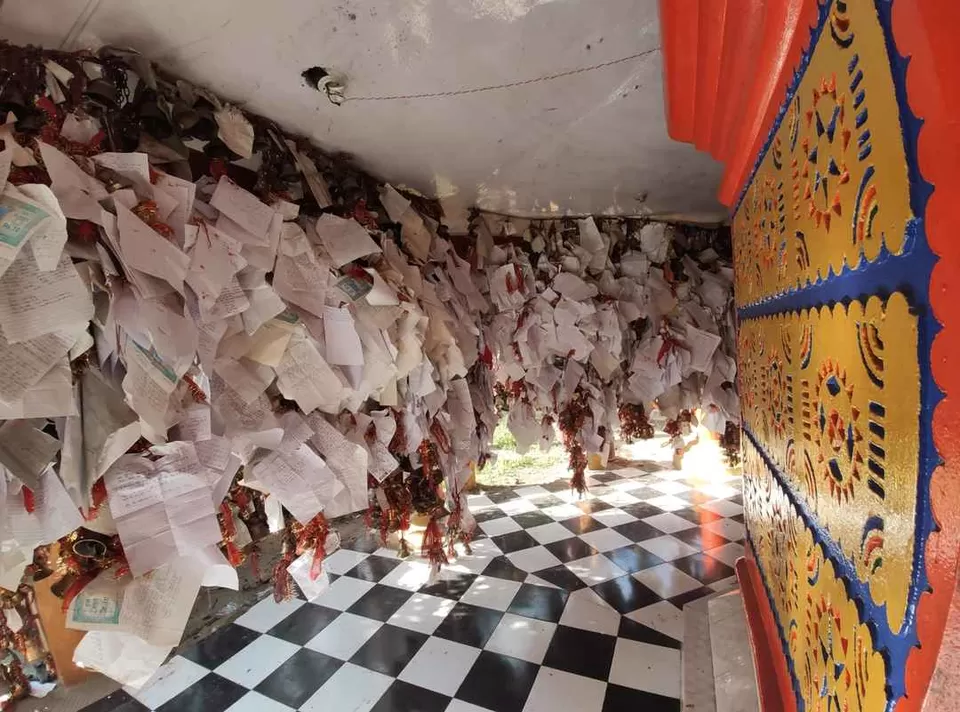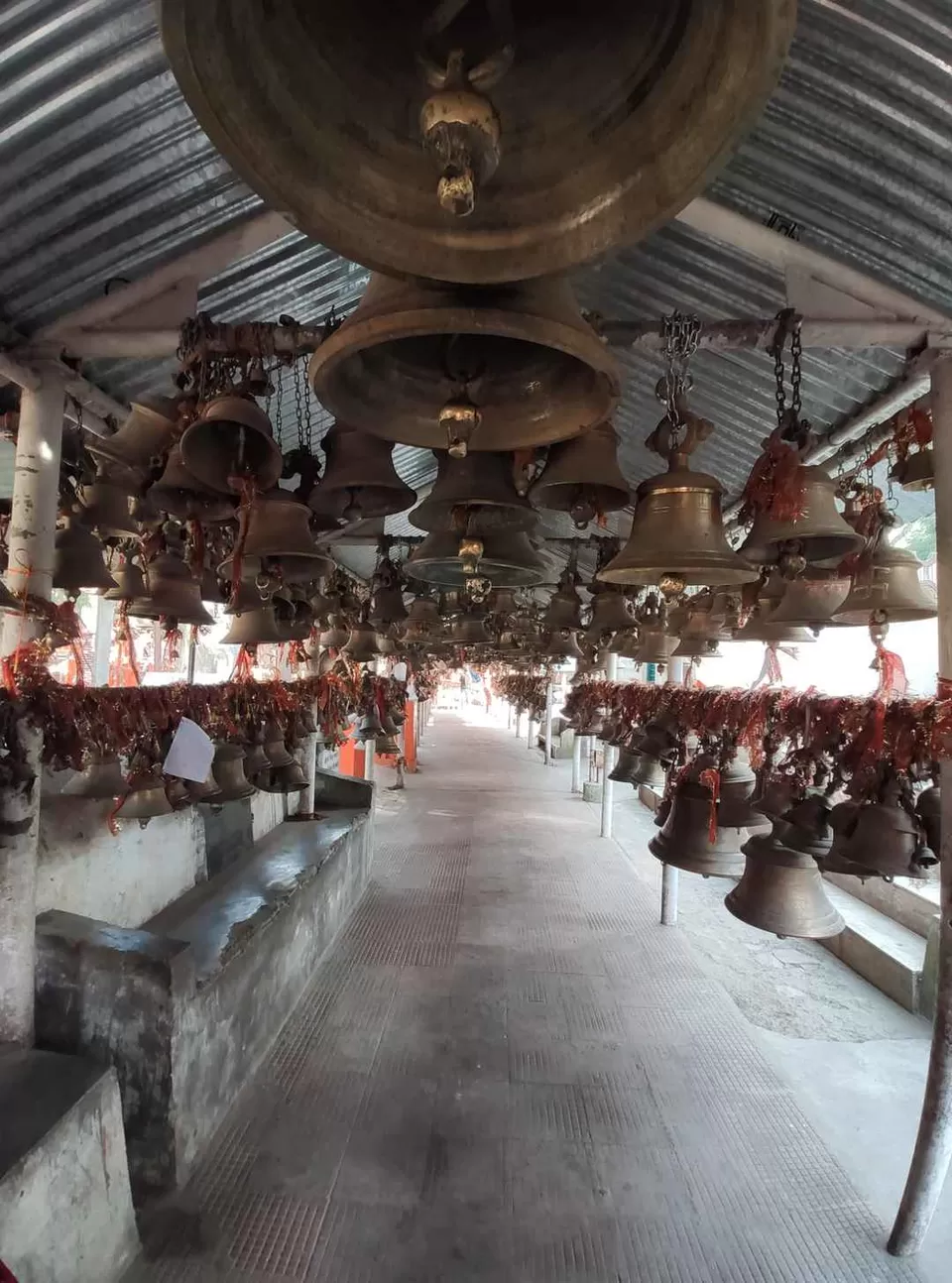 Kasar Devi temple
It is wonderful to visit Kasar devi temple. Its a 15-20 walk from where the cab dropped us. There are a lot information about Kasar devi you can read in pics. The temple is very unique, peaceful, very beautiful. And after reading about it I gained a lot of information. Currently there is snowfall happening there while I am publishing this trip. I don't have words so attaching the pics. We spend some time there in peace and meditated also. Some foreigners were also coming there though hike and sat there in peace.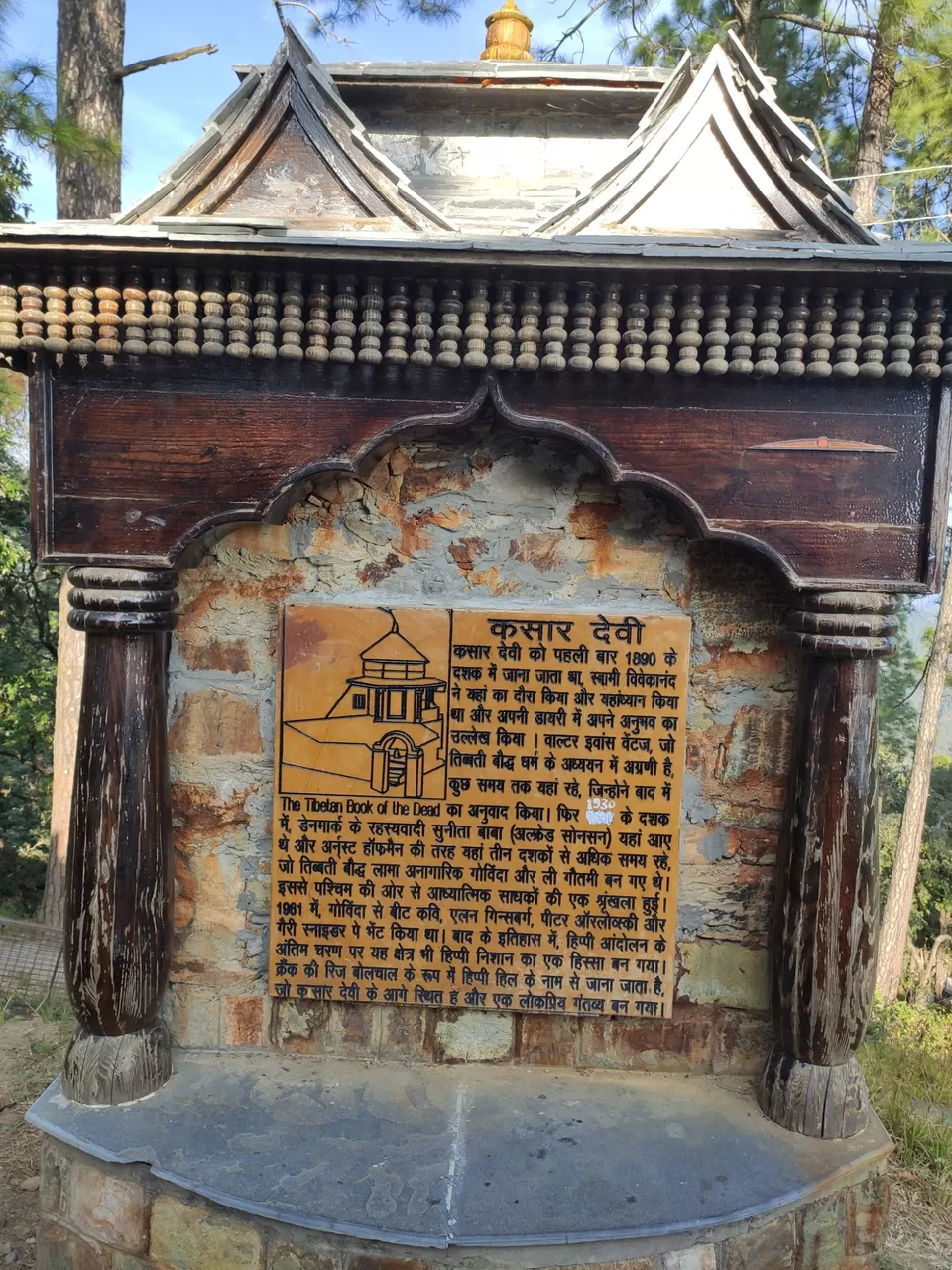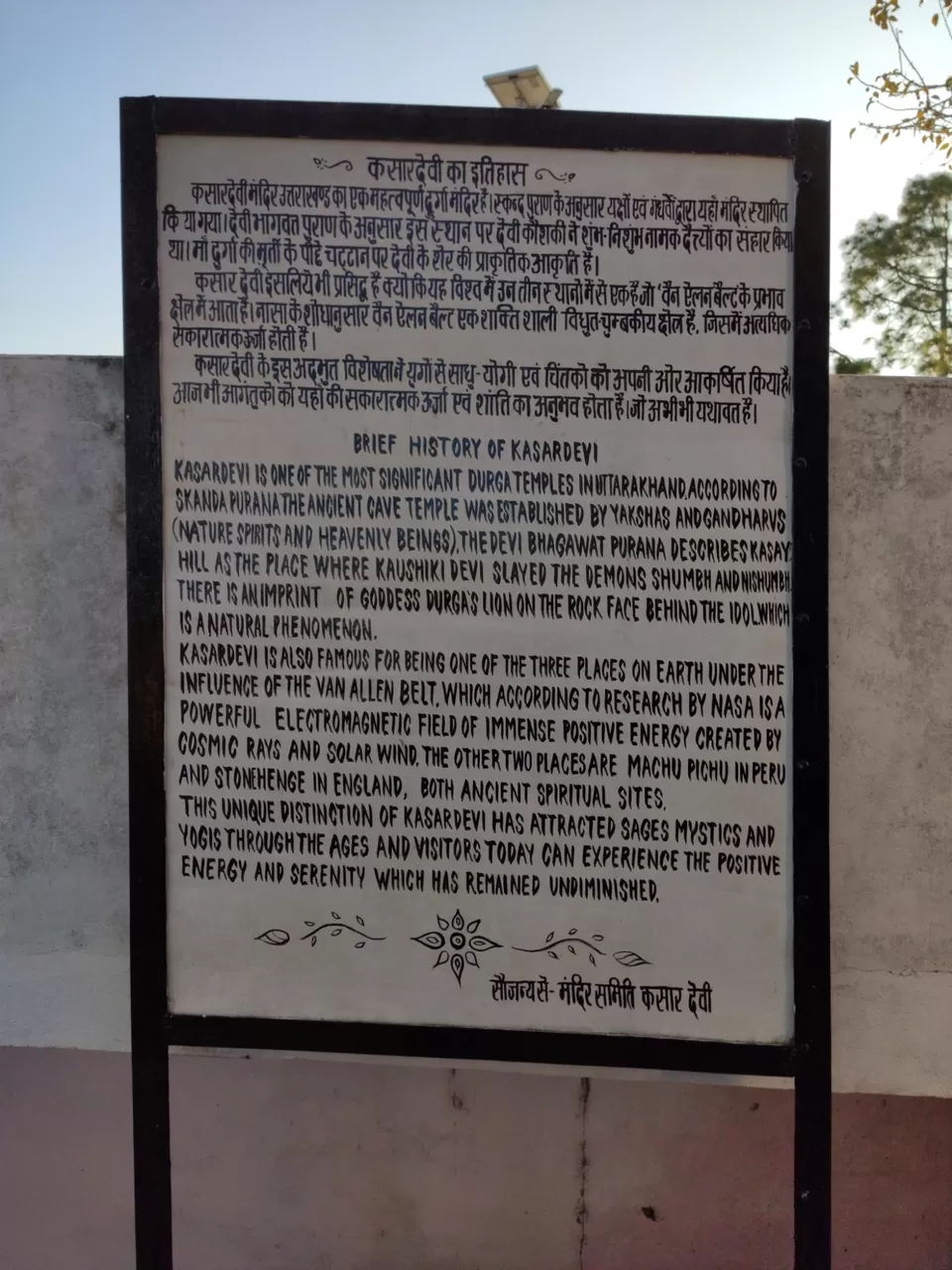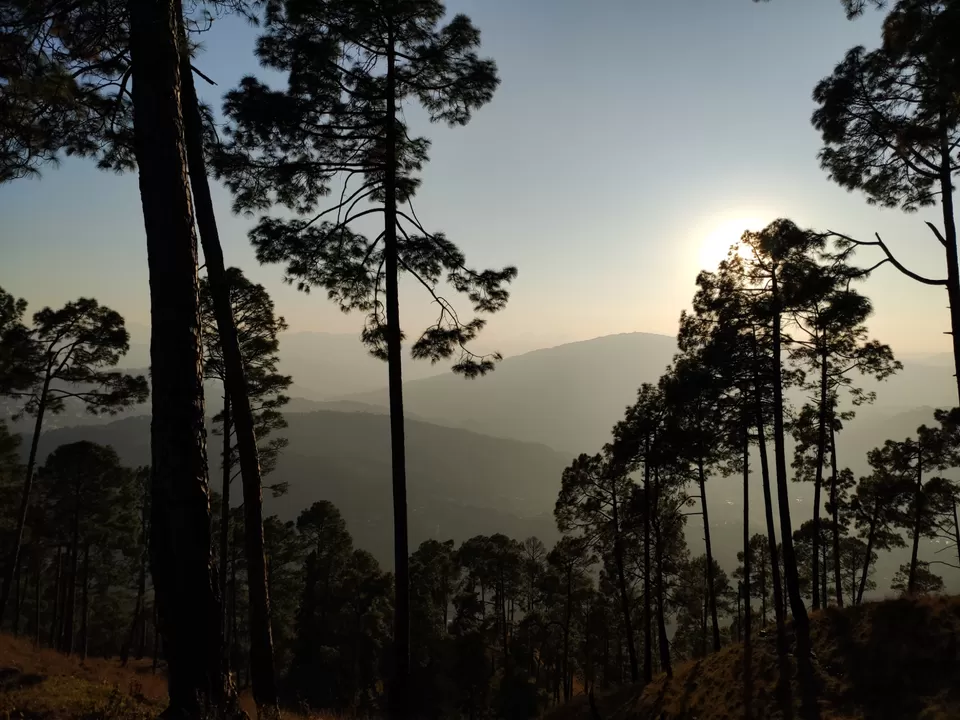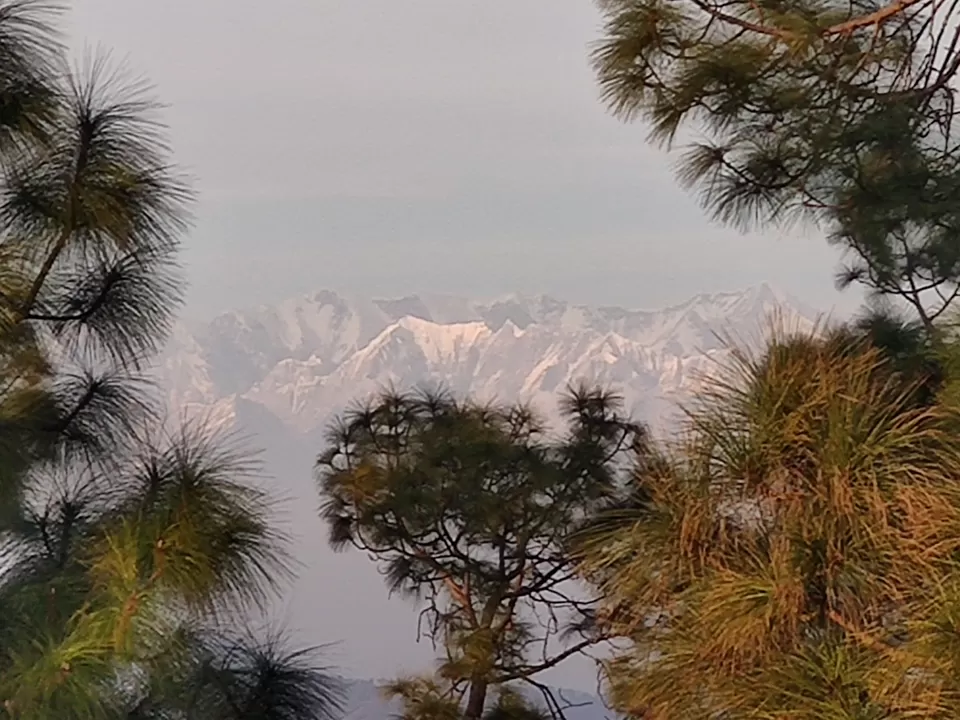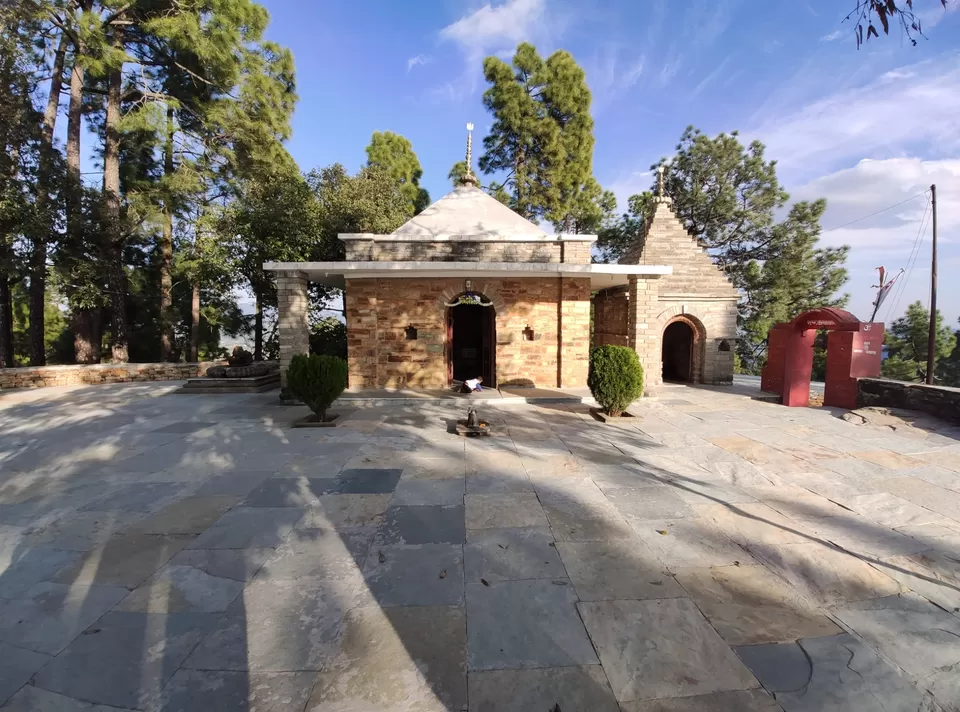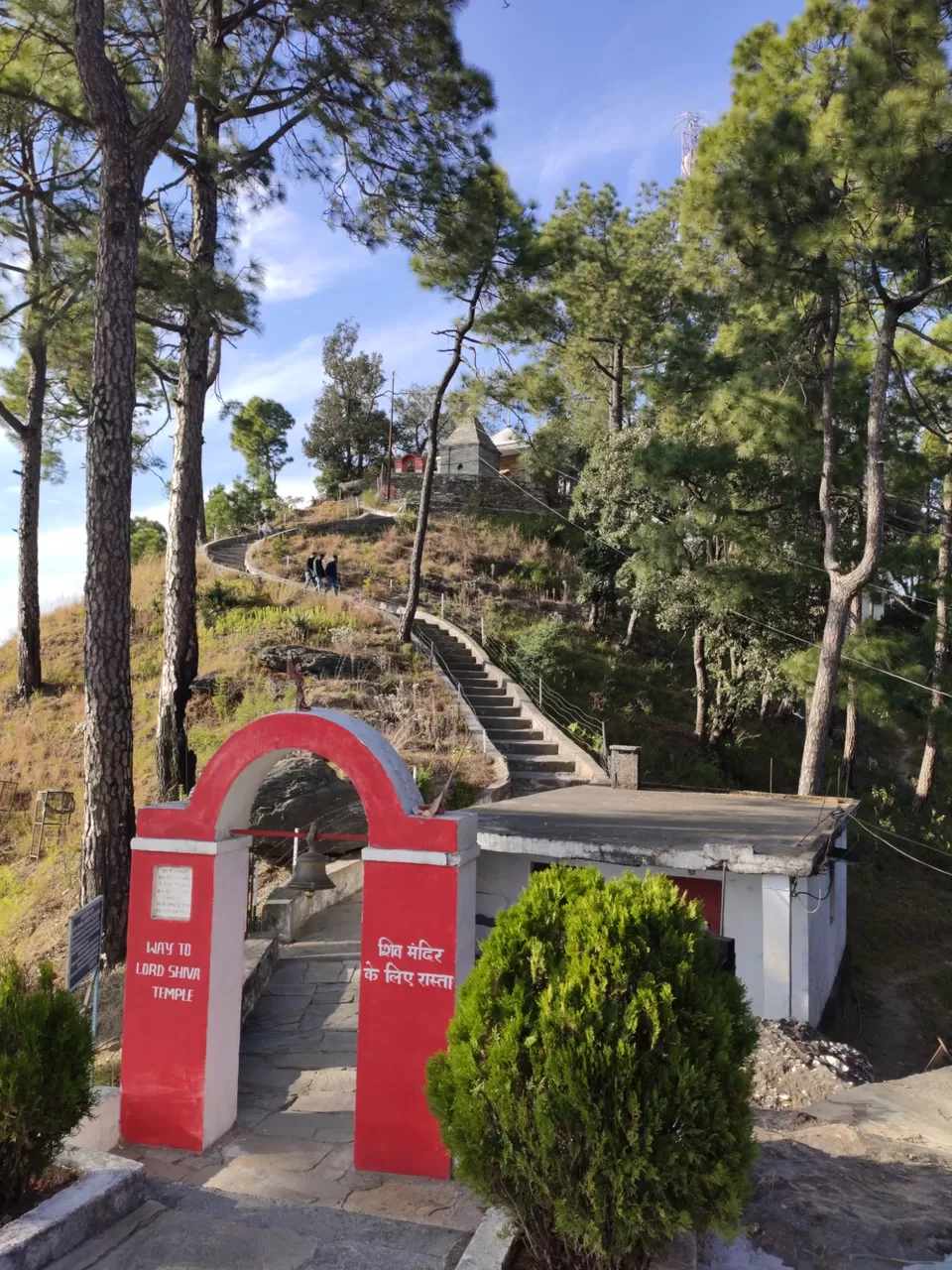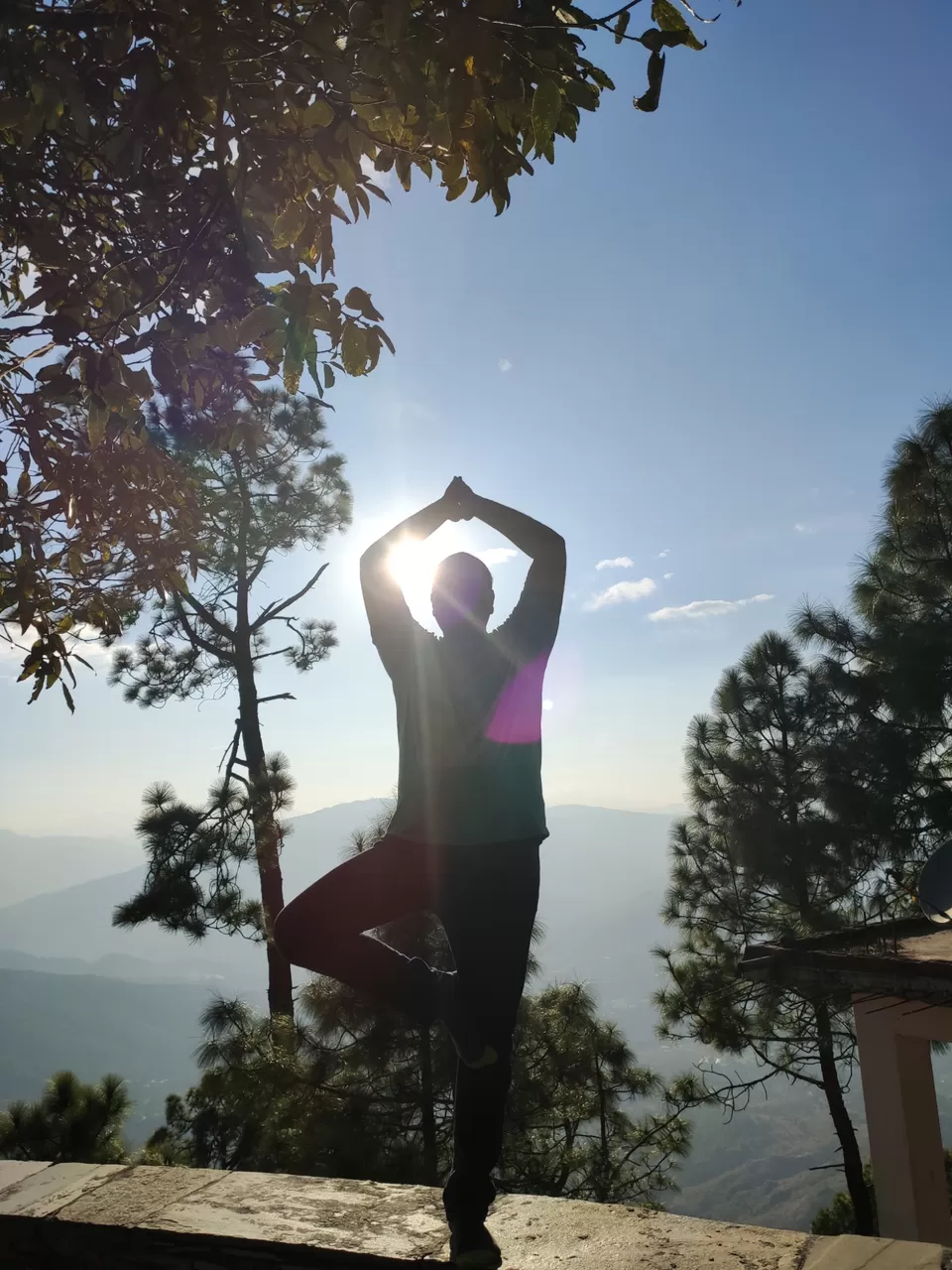 After Kasaar devi while returning to hotel we clicked some on the way pics of colorful houses in Almora. See below. After this we attended the Godh Bharai and Wedding. End of Day 5 in our trip.