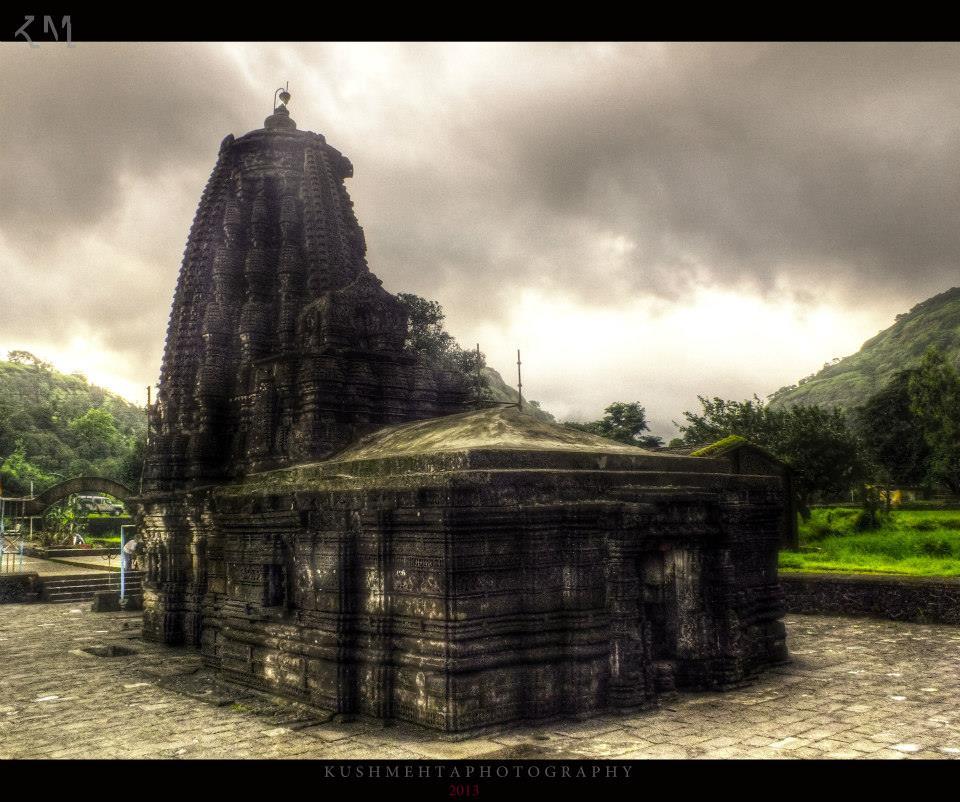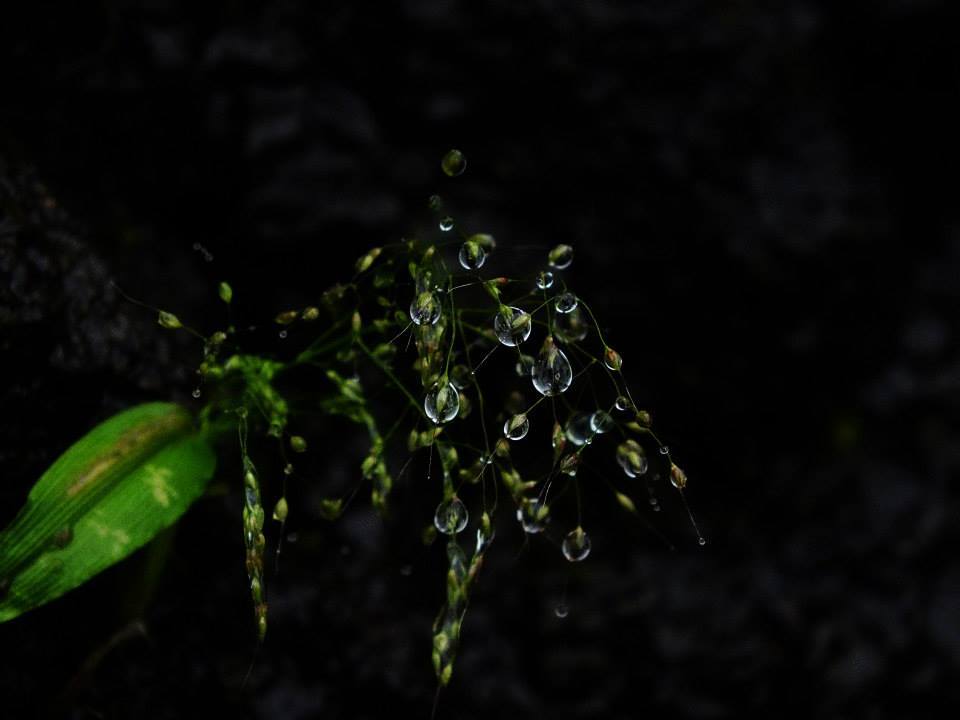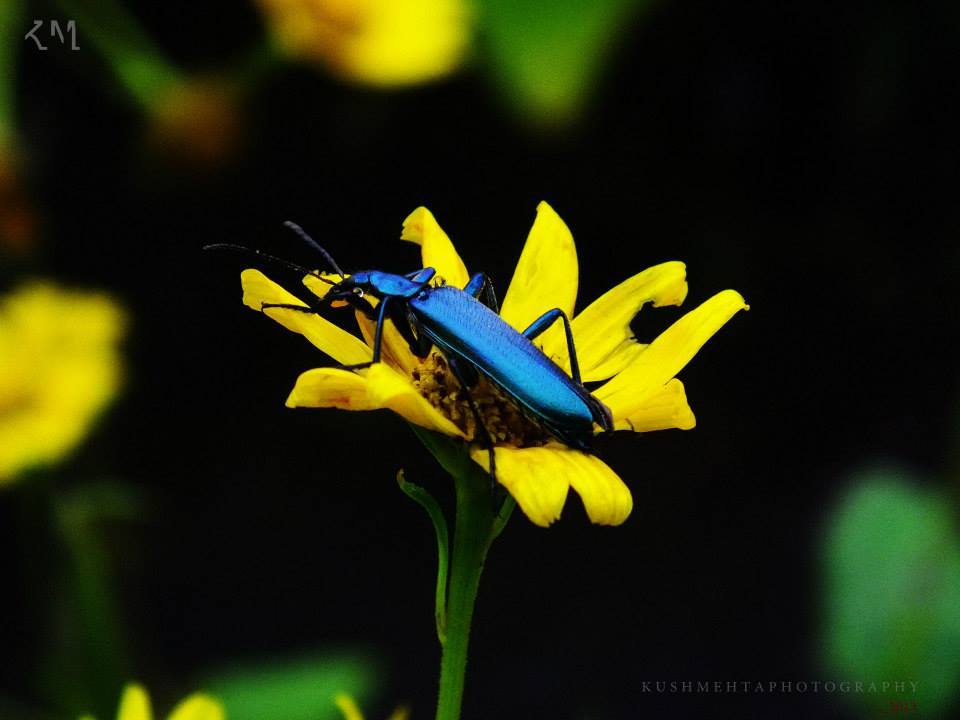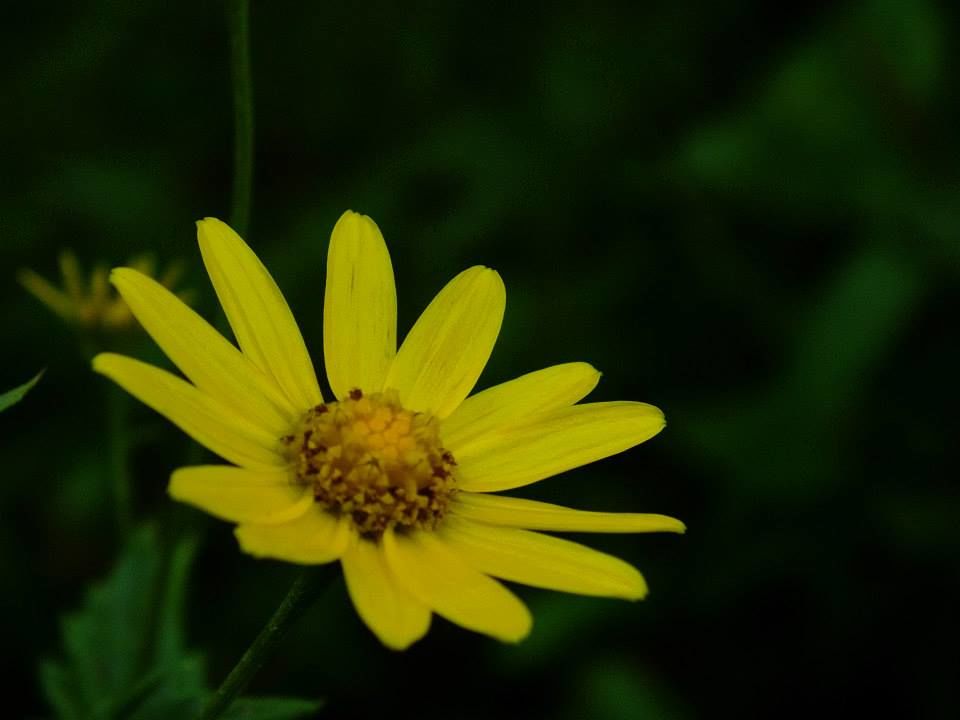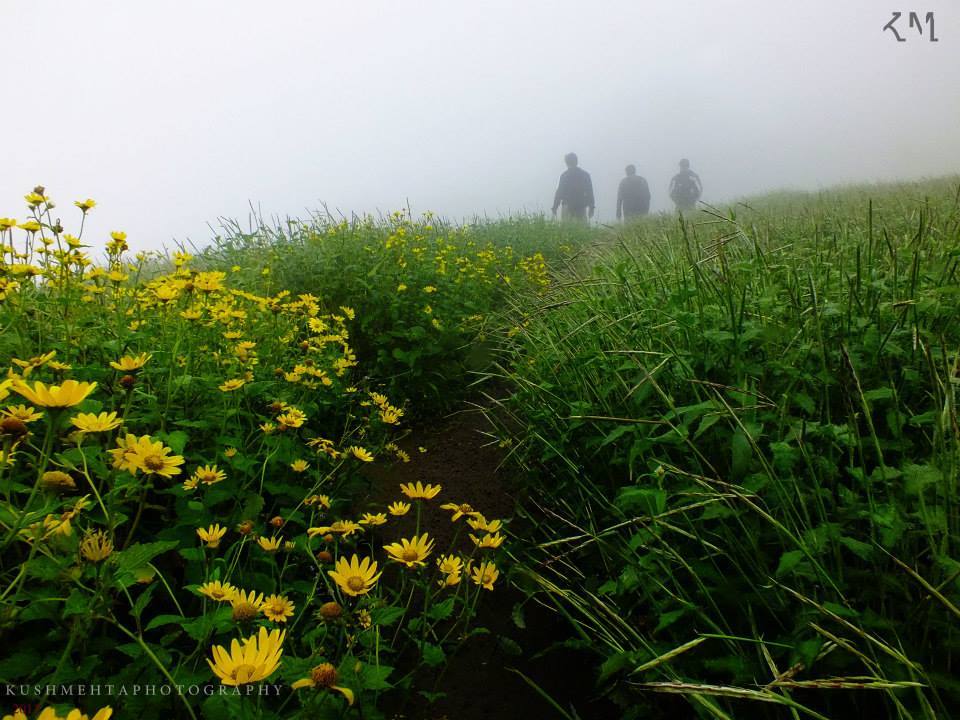 The monsoon season was almost about to end, and i hadnt gone for a trek! Damn!! I kept pestering ravi for making a plan to go somewhere – trek + photo + fun! And ratangad was the chosen one! The main reason to go there during this (monsoon) season being the yellow flowers covering almost the entire land below, on the way and on the fort itself. It does look pretty awesome.
So the journey began, with the four of us, Ravi, Prasad, Tejas and I, catching the last train to Kasara, and a rusty, sleepy, bumpy, ricketty 2 hour ride to Ratanwadi, we reached the base.
There's a temple at the base. Amruteshwar Temple of Lord Shiva. Paying our respects to the Lord, we began walking in the direction of the hill.
The weather perfect. Camera batteries charged. Energy levels high. And enough enthusiasm to climb the "everest"! ;-)
The perfect combo, and the trek started.
As usual, we were had taken the wrong route! This is synonymous with us, whichever treks we have done till date, we begin it by going on the wrong route!:-P
Asking the local people and finding the correct path, crossing 3-4 streams and an almost 3 hour trek up the hill, we were standing in the clouds. With visibility just a few metres and slight drizzle, it was like heaven!!
Just two slippery amd rusty ladders to climb and we would enter the mighty fort – RATANGAD. It is said to be Shivaji maharaj's favourite one. I can understand the reason being its beauty! Amazed!!
Entering the fort, all we could see were the flower beds and total whiteness. Had to find a nice spot for taking a bit of a break and take in the fresh unpolluted virgin air and get absorbed into the surroundings. Extravagant i would say! Nature has its own way of being beautiful! :-D
Having lunch up above sitting in the clouds was really a superb experience!!
Post lunch, tried to explore the fort, but coudnt do so due to the clouds, and meagre visibility. Still putting in efforts, we tried for a look-and-see around the fort for sometime, but in vain. So decided we better leave as we had to keep the train timings in mind to get back home.
The best part while descending was the climate. It was favourable. We descended non stop.
After getting back on ground zero, it was the same old climate. Harsh sunrays. But we had our time up there. It was boisterous, i can say!
Finally, cleaning up, getting into some fresh dry set of clothes, we left the small hamlet of Ratanwadi, to come back into the daily lives of being a city dwellers. Eat-sleep-work.
Overall, the trek wasnt much hard bitten, but it was fun. The climate awesome. The experience eccentric.
Waiting for more! :-D