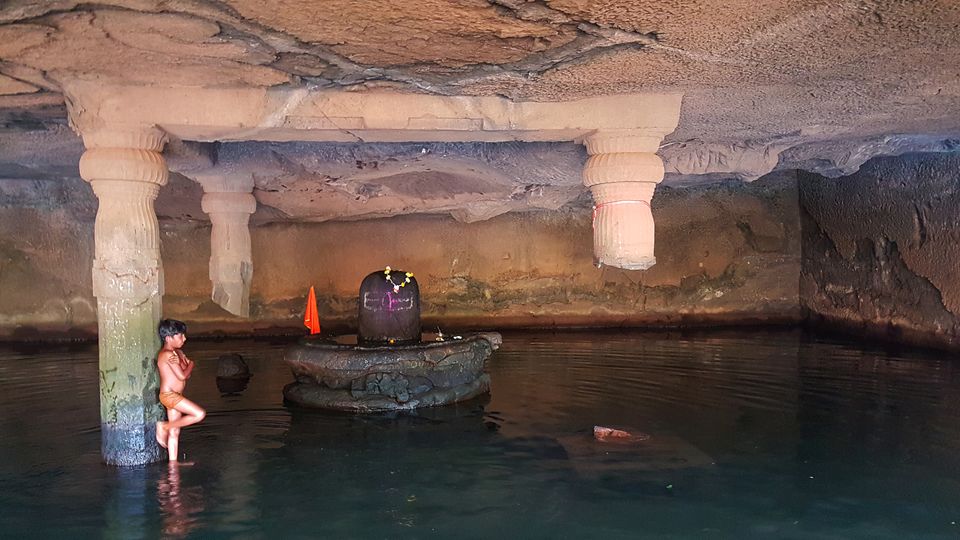 Be it a day, two or longer, I love trekking and mountains more than any of my travels. Moreover, if I get a chance to get along with my favorites in the trekking world, than nothing like that!!!
It happened this time : I got to know that one of the trek leader from my previous treks, and now a good friend too is up exploring Sahyadris for the purpose of creating itineraries and launching organized trekking in Maharashtra; and is happy for me to join him.
Though I couldn't join for the whole route, but decided to join him for 2 days for trek to Harishchandragadh 😊
And how fun it was, carrying our own stuff, no fixed itinerary, walking at a crazy speed sometimes (after all you are walking with a expert in trekking world!), deciding what to do on the go and spending time at leisure wherever you want.
Start of the Trek
I reached Bhandardara at mid noon, had my lunch and we started to drive towards Pachnai then, which was another 3 hours' drive. We reached at Pachnai around 4:00 PM, had some Maggie and prepared ourselves to start trekking. Accept rainy seasons and Dec/Jan, Sahyadris are very warm to trek, hence we decided to started in the evening.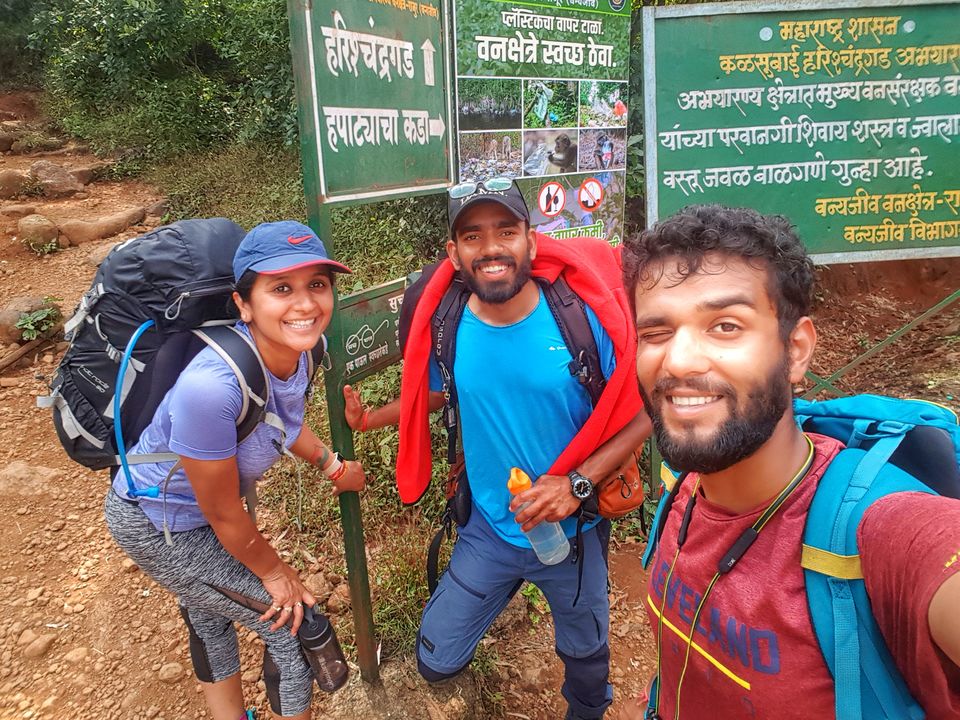 We literally raced until we reached Konkankada which was our camping site for the day. Since we started pretty late, it was already dark when we reached at the top.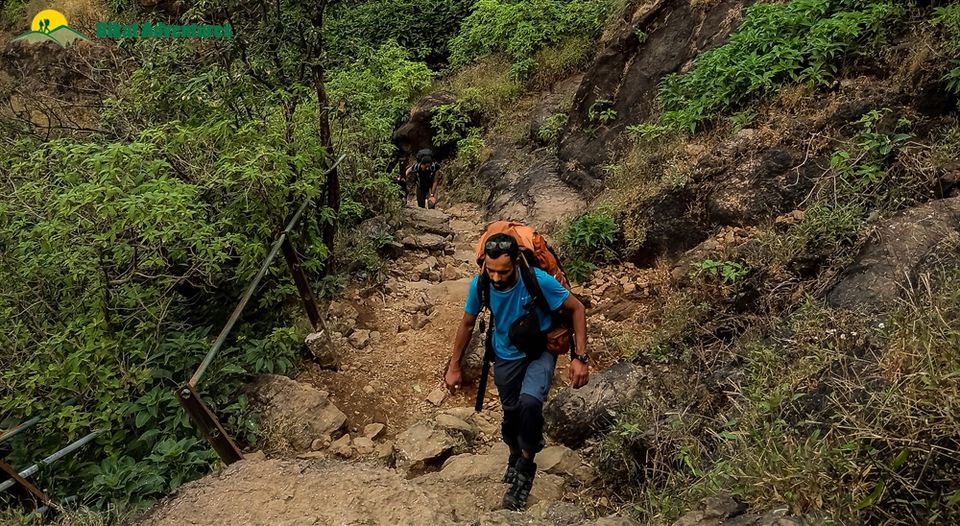 There are couple of local shops who serves dinner for a reasonable cost at Konkankada. The air was pretty crisp in the evening with gushing winds. After having a dinner, we decided to light some fire and listened to some music before dozing off in our tents, after a long and tiring day.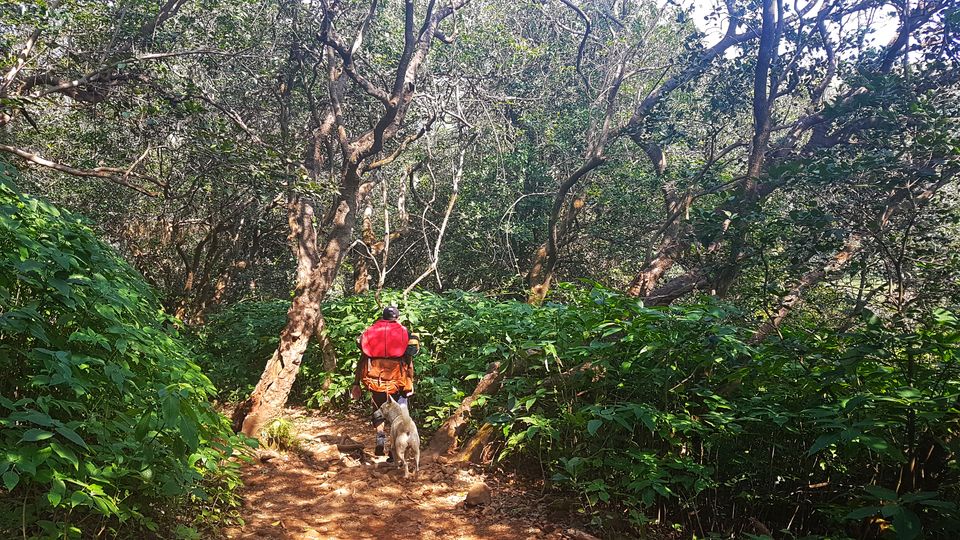 Day 2:
Way up to Harishchandragadh(Taramati) Peak
We got up at 8:00 AM and decided to walk up to the Taramati peak after having a quick breakfast. The sun was already up & it was getting warm, so starting early in the morning is recommended.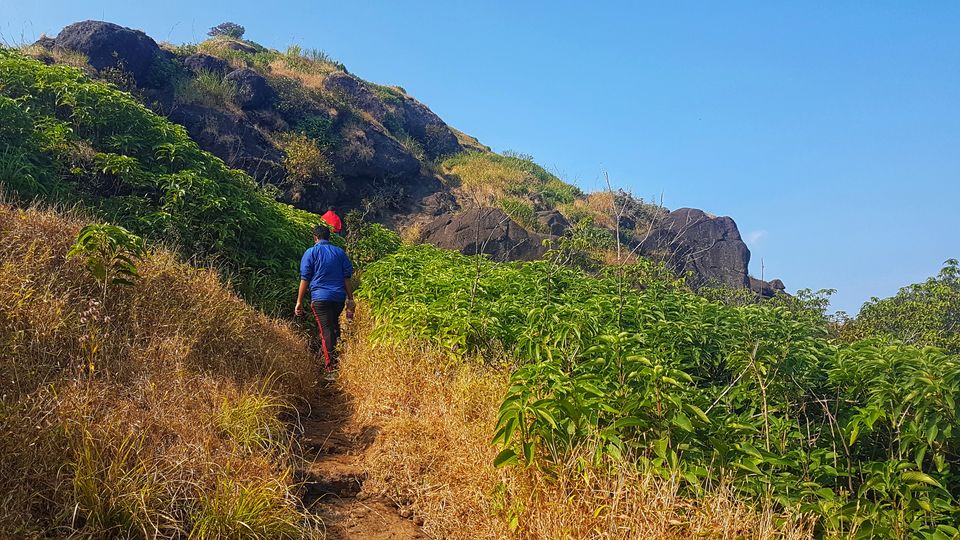 The route was beautiful with breathtaking views from the massive cliff overlooking the Konkan side. You would witness massive rock structures and mountains all around until your eyes can see!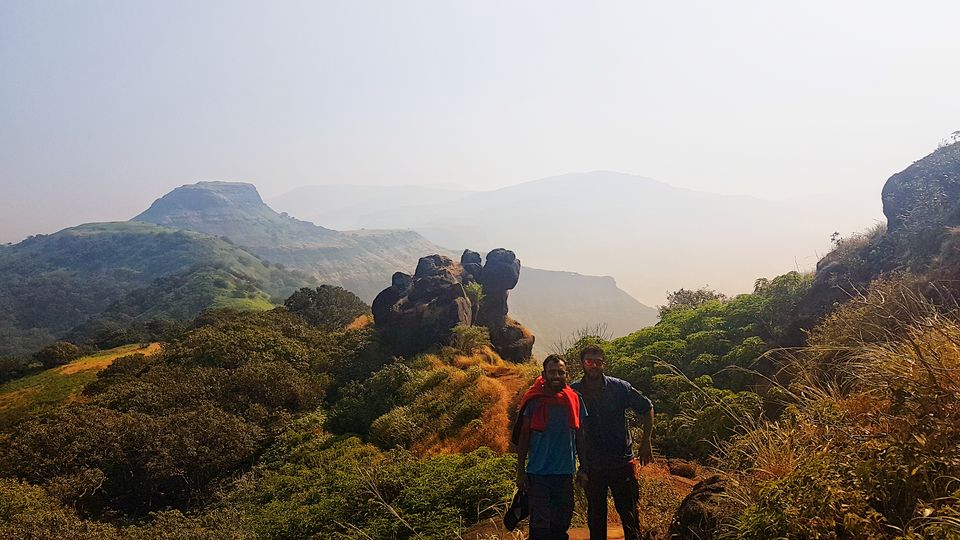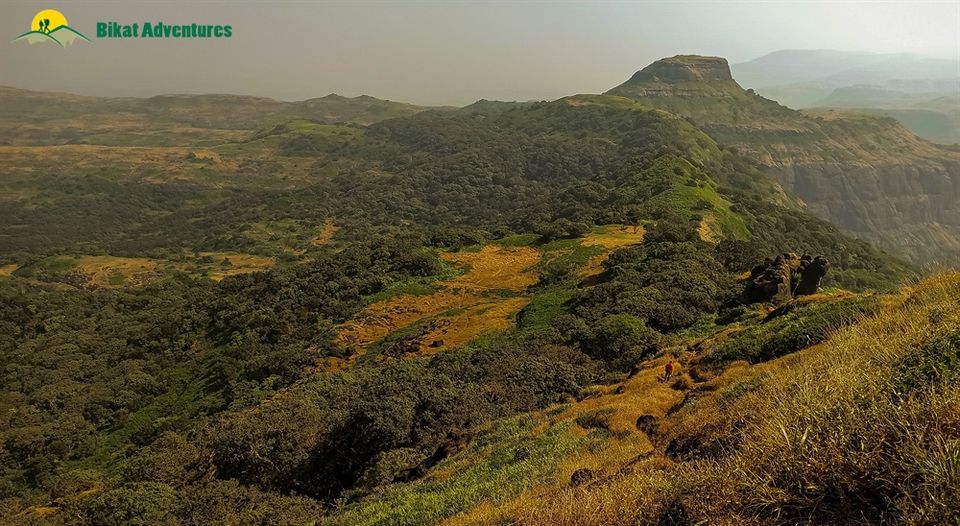 Exploring the temples & Caves
This was the best part of my trek to Harishchandragadh. I really loved the historical part of this trek, exploring the ancient Harishchandreshwar temple, the water tanks inside the temple premise, Ganpati temple & Kedareshwar Cave.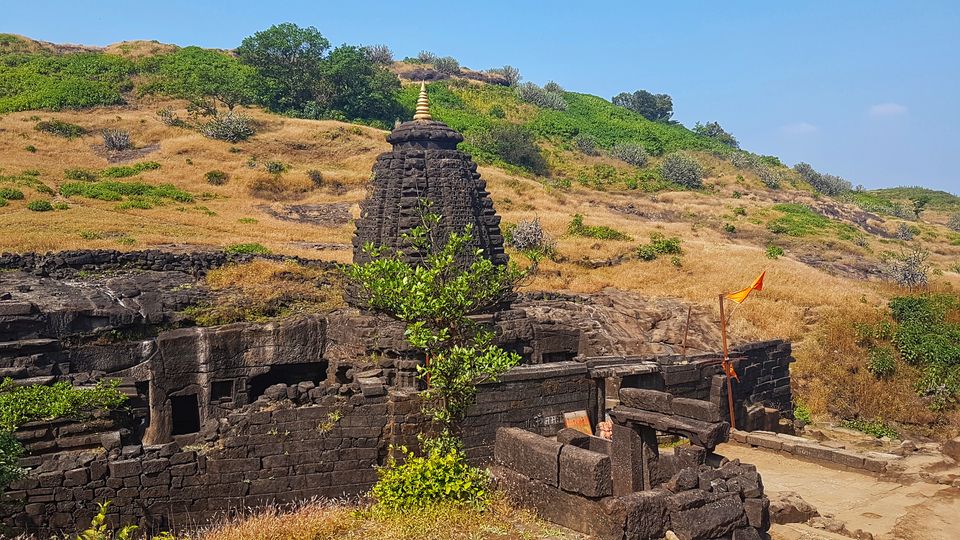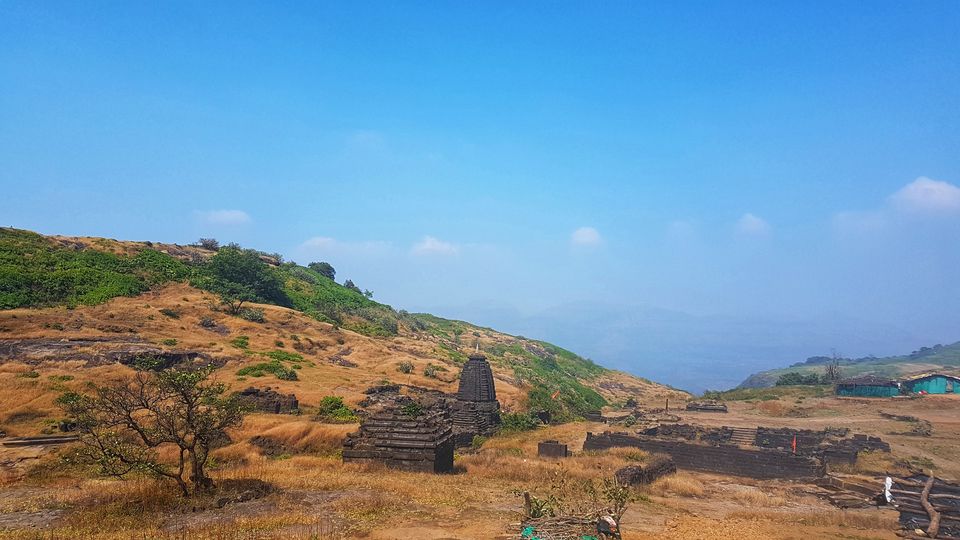 My favorite is Kedareshwar cave with a huge Shivling surround by water. The cave is supported by four pillars when it was built but is left with only 1 now. It is quiet fascinating to see how this one pillar is supporting the huge mountain rock which is roof for this temple.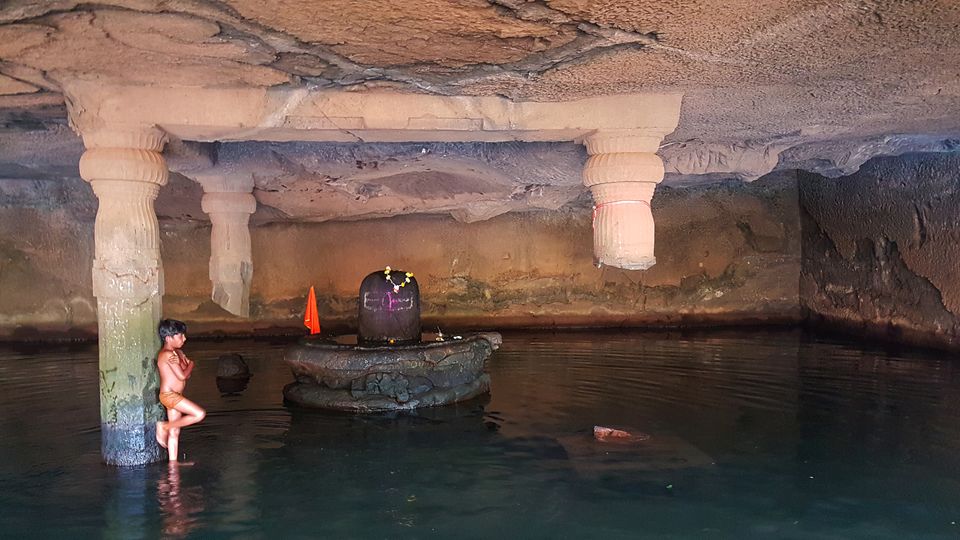 I really enjoyed spending sometime here, enjoying the calmness and serenity of this place. If you have some time, I would really recommend to spend a day or 2 here, definitely a great place to meditate :)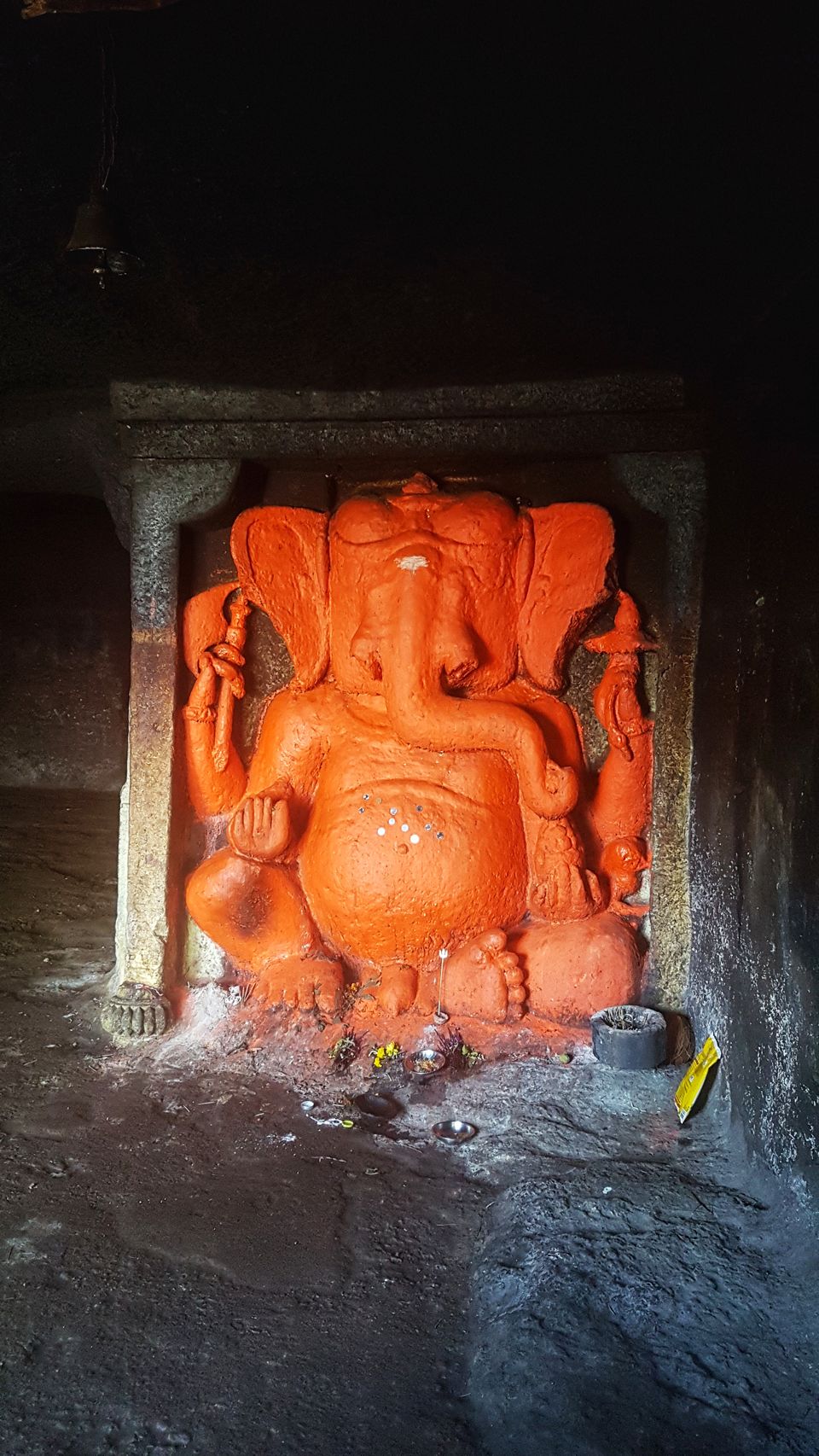 After exploring around, we headed to the base again and finally a long drive back to Mumbai! We caught a really beautiful sunset on our way at Darna river before we ended our trips :)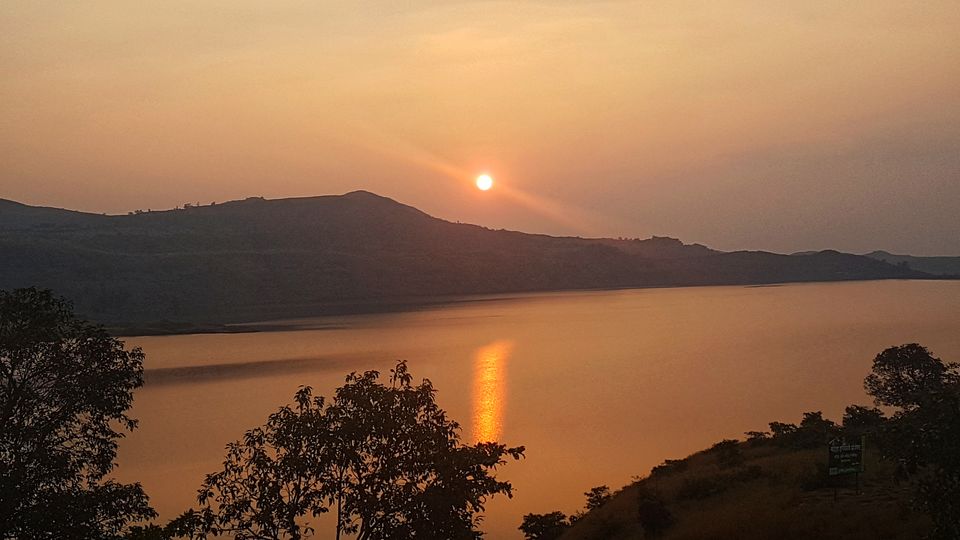 Of course, lots of fun and memories to cherish forever :)
Cost:
Train to Kasara: Rs 50 (One way)
Shared cab to Pachnai: Rs 500 ( Usually it is Rs. 150. I paid extra for the taxi to take a detour and drop me directly to Bhandardara)
Food: Rs 500 (At local food joints)
Way back to Mumbai: I got a free ride back to Mumbai with friends :)
Day 1
Travel to Base Village/How to Reach
Though there are multiple routes for Harishchandragadh trek, we decided to start from Pachnai village, which is considered as an easy route.
I started from Mumbai, early morning 6:00 AM. I took Kasara local train from Mulund station (closest to where I live) and got down at Kasara, which is a last stop for the Kasara local train. It takes approx. 2 hours to reach Kasara.
I had to meet my other friends at Bhandardara and then further travel to Pachnai with them to start our trek.
Once I got down to Kasara, I inquired for a shared taxi to Ghoti, or better if someone can directly take me to Bhandardara. After negotiating a bit, a shared taxi which was headed to Ghoti (You will get many shared cabs to Ghoti), the taxi driver agreed to drop me to Bhandardara directly with bit of extra fare.
If you have to reach directly to Pachnai using a public transport, it is a bit of a hassle. You have to take a shared cab to Ghoti or Rajur and from there again tab a shared can to Pachnai (which is very infrequent).