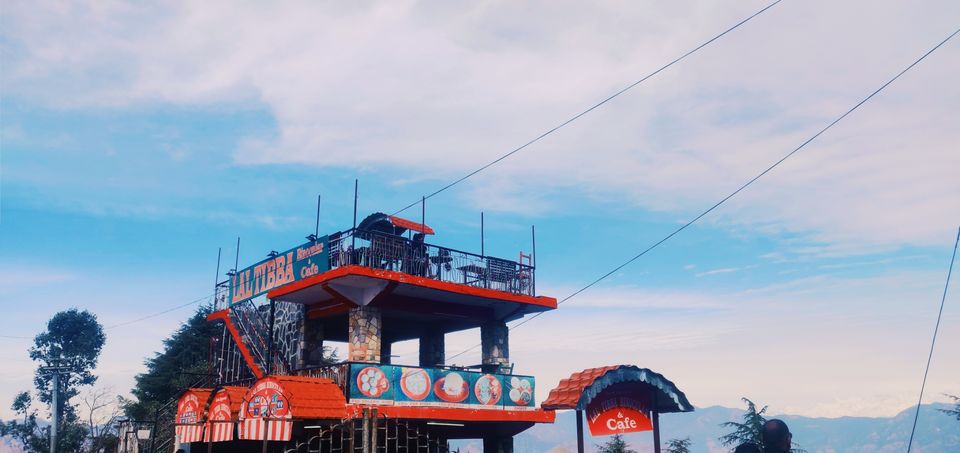 Mussoorie is also known as "The Queen of Hills". Apart from its sheer natural beauty, Mussoorie is also famous for its food. Mussoorie not only soothes your soul, but it soothes your tummy also. There would be no harm in saying that, Mussoorie is the only hill station of India which provides these many varieties of food. So here is the sneak peek of some cafes of Mussoorie by a solo traveler which won't let you regret .
Lovely omlette center
If you ever read a food blog about Mussoorie and you don't see this name in that blog, then just stop reading the blog. This is the most famous and smallest cafe of Mussoorie. The cafe is about the size of 10*10 mts(may be smaller), including kitchen, which is just a stove surrounded by breads and eggs. The maestro is famous for its cheese omlette but if you are a fan of chocolate, he won't disappoint you. There are no secret ingredient, the video of the maestro making its legendary omlette is famous worldwide. He is a very talkative person and the most humble person I have ever met. After a little talk, I came to know that he is famous worldwide and keeps a day-off and serves omlette FREE for school going children. If you ever visit Mussoorie again, please don't miss this place.
Price - 200 for Two (approx.)
Location - Mall road
Best Dish- Cheese Omelet.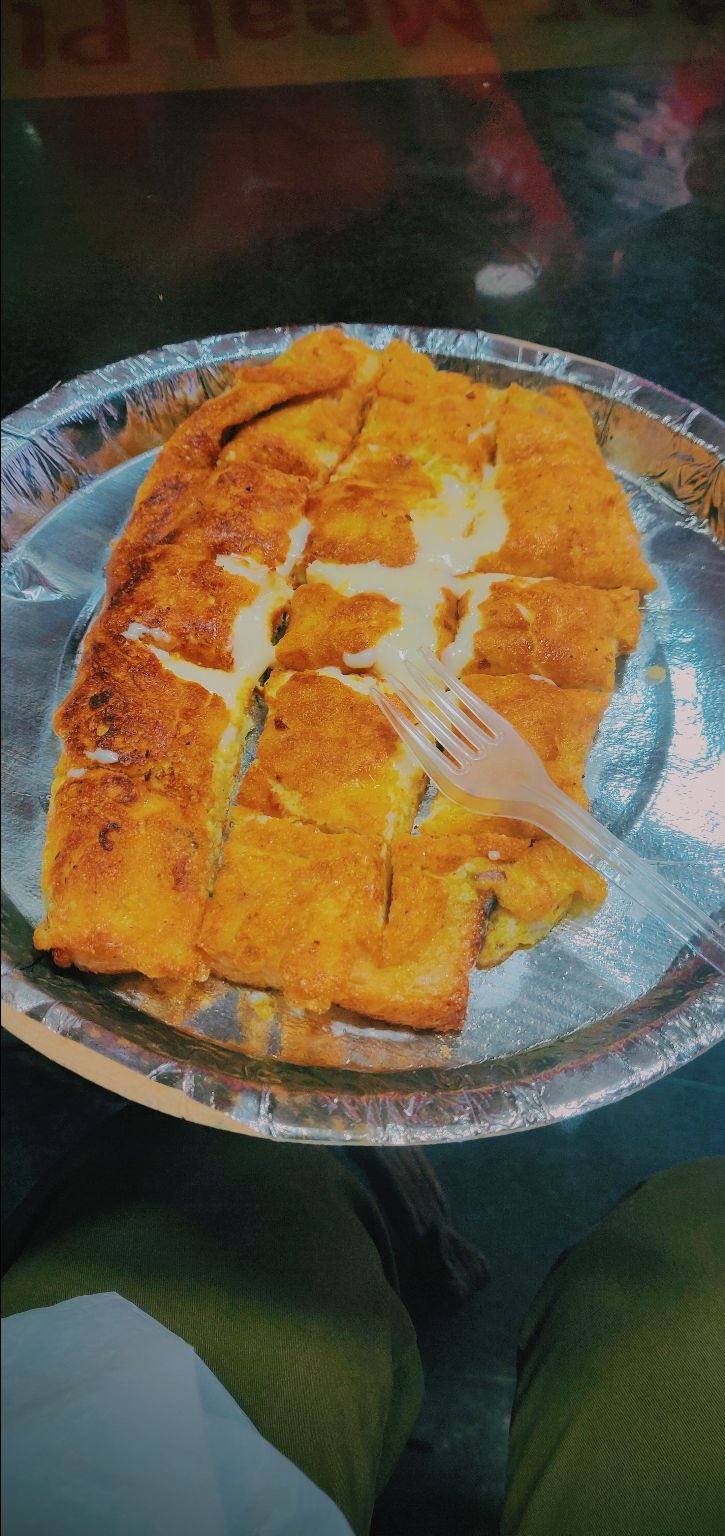 Chic chocolate cafe
A cute and cozy cafe, famous for its homemade chocolates is situated on the Mall road. This cafe is managed by an old couple. The cafe is covered by posters of famous movies like pulp fiction, fight club and some legendary music bands like Beatles. The hot chocolate they serve here, can't be replaced. It is the best thing to drink in the freezing cold of the best Hill station. Breakfast here is well appreciated.
Price - 800 for Two (approx.)
Location - Mall road
Best Dish - Hot chocolate, waffles, Pizza.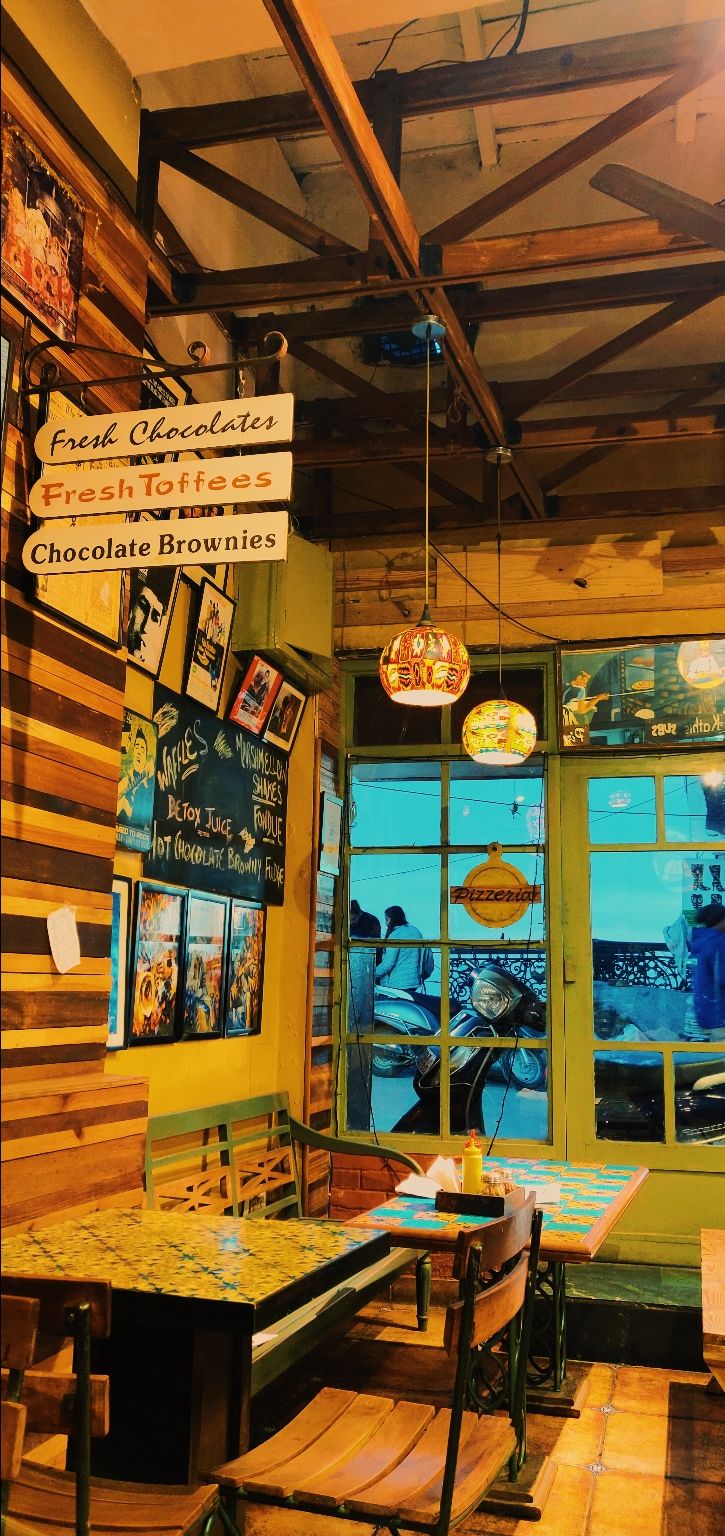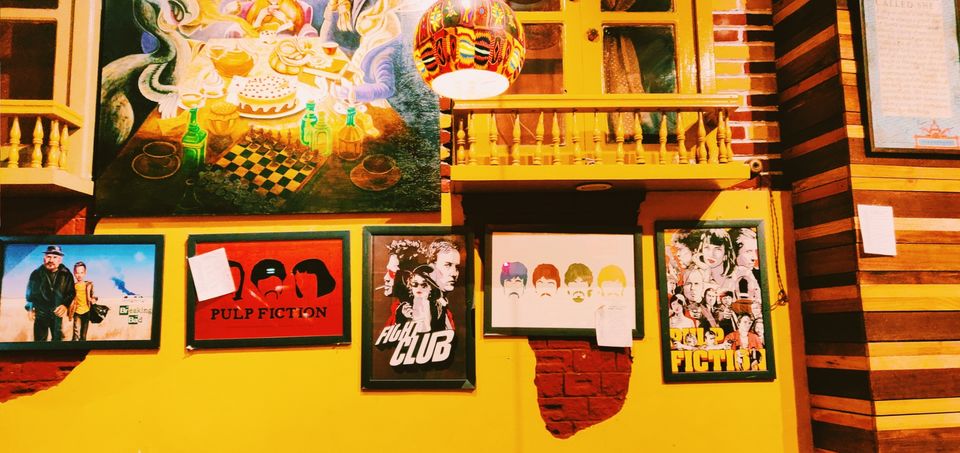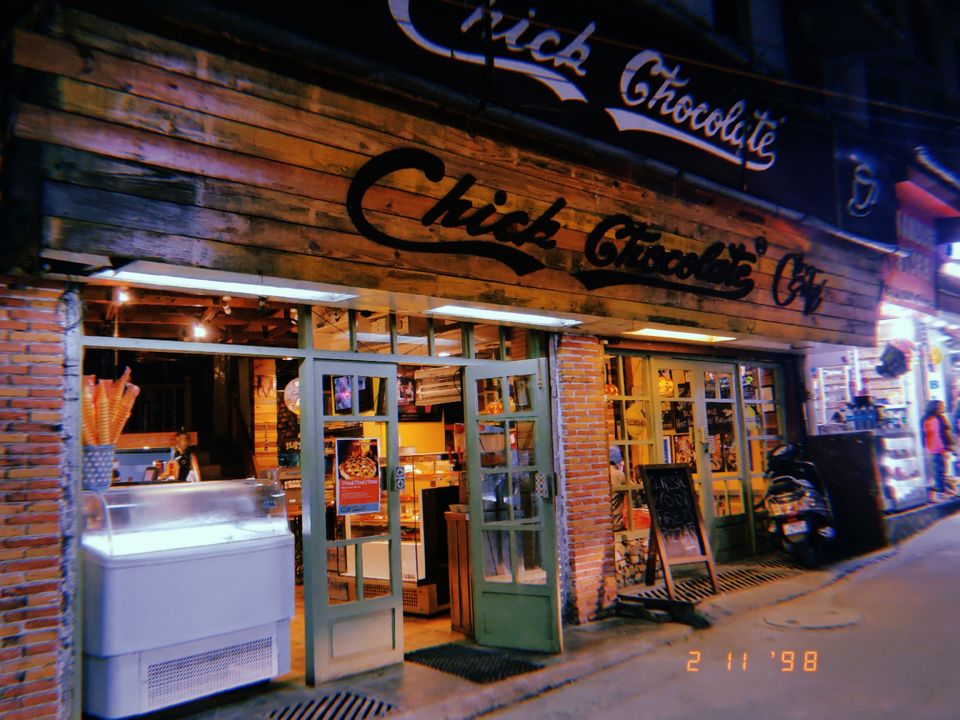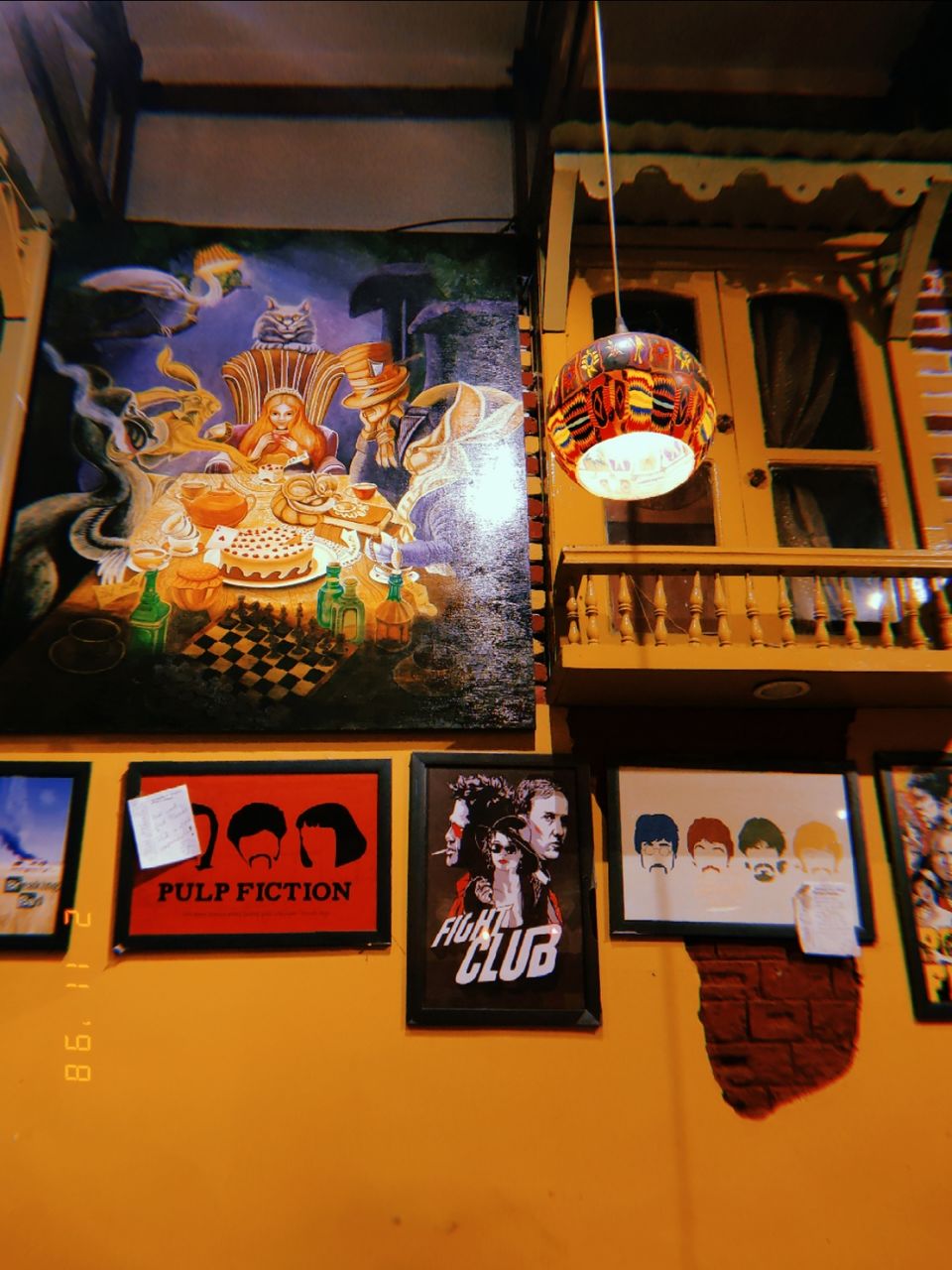 Cafe IVY
Hands down the cafe with the best ambience. The view of the valley from the cafe is just mesmerizing. The cafe is decorated by some collections of antiques, books, and posters of some legendary music bands. The staff is also very humble. It is the perfect place to take a break while hiking to Lal tibba. It is a recharge point.
Price - 1000 for Two (approx.)
Location - Landour Cant.
Best Dish - Maggie, Pizza, Waffles.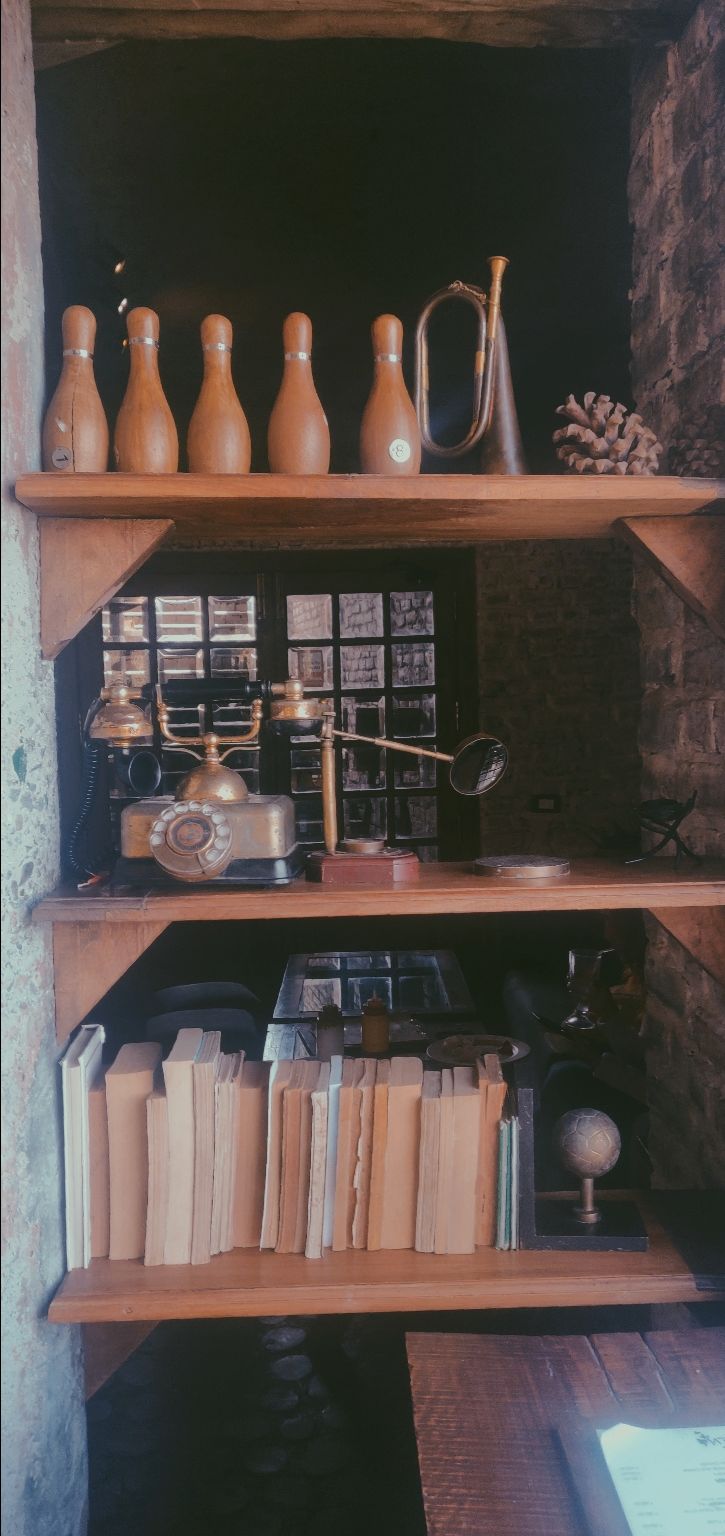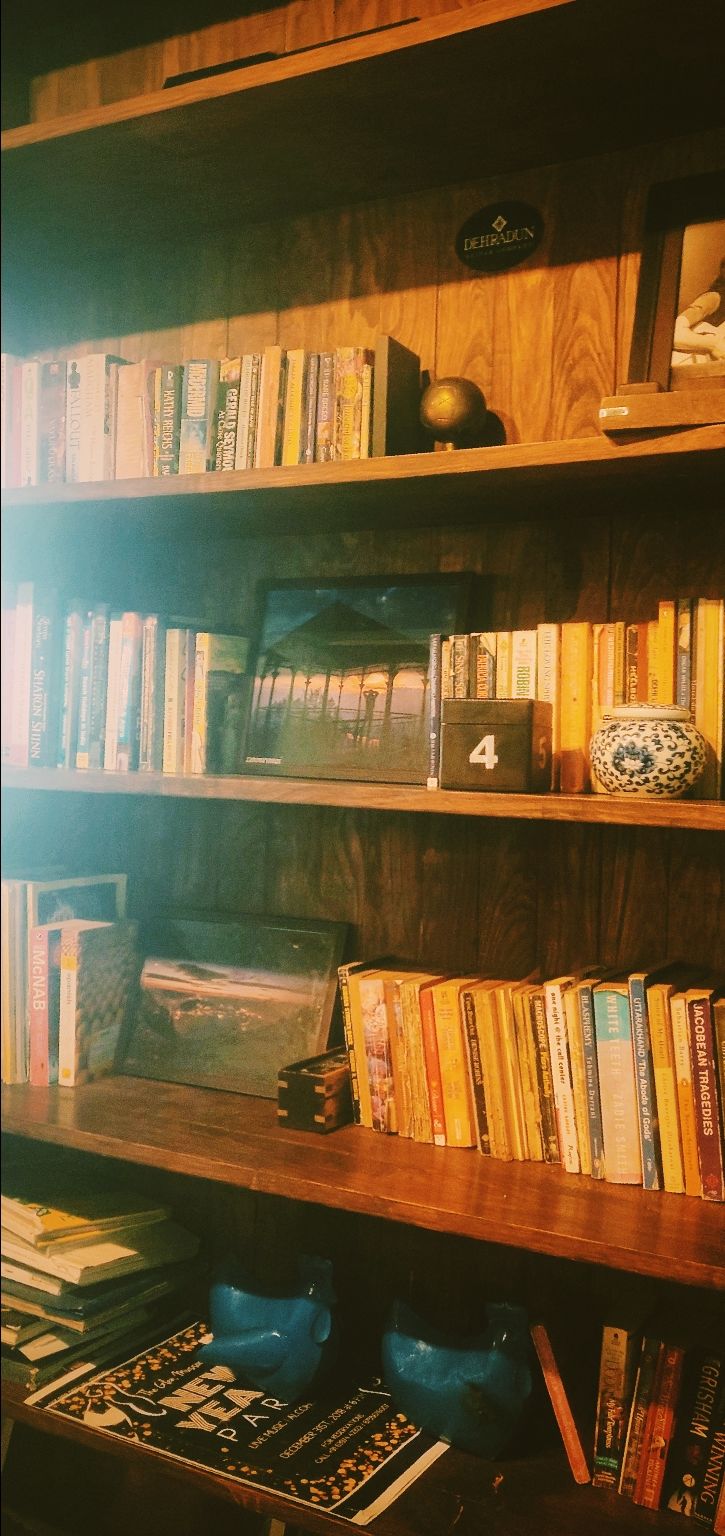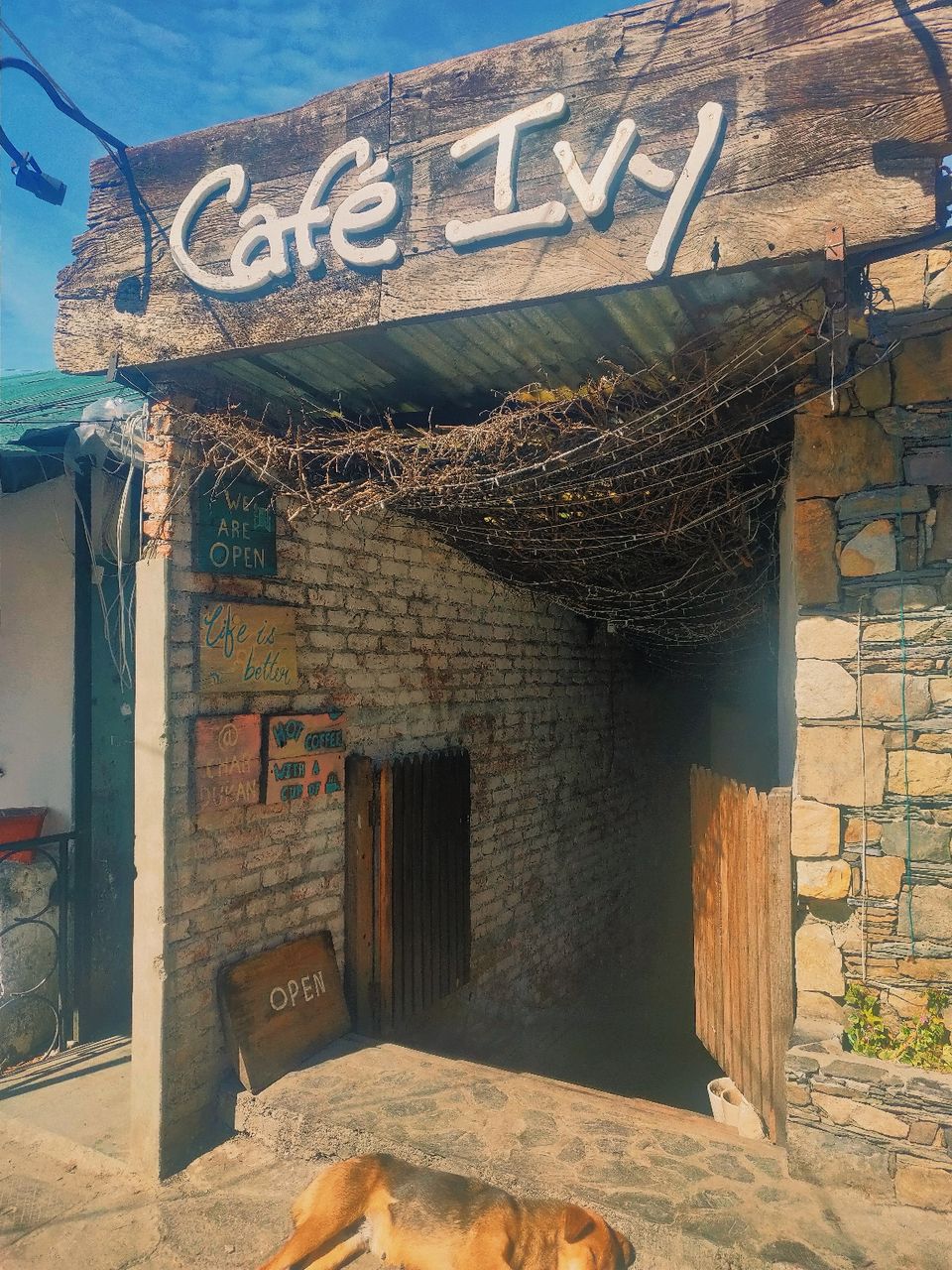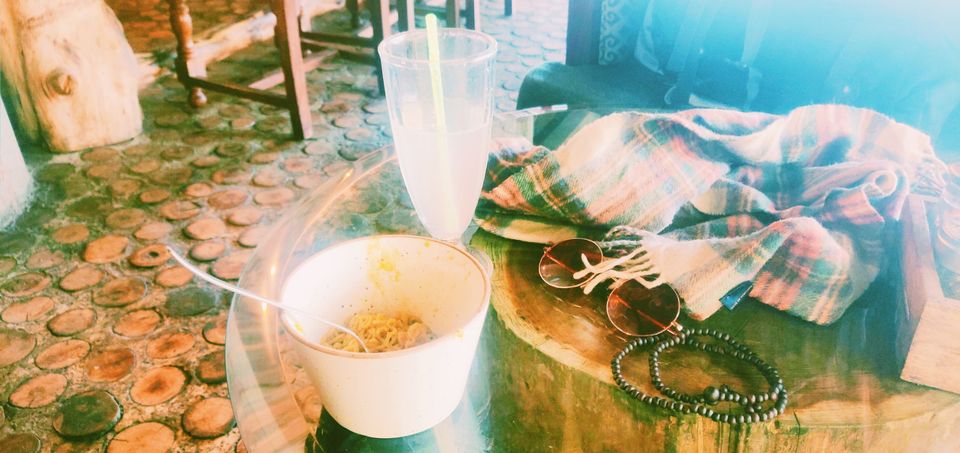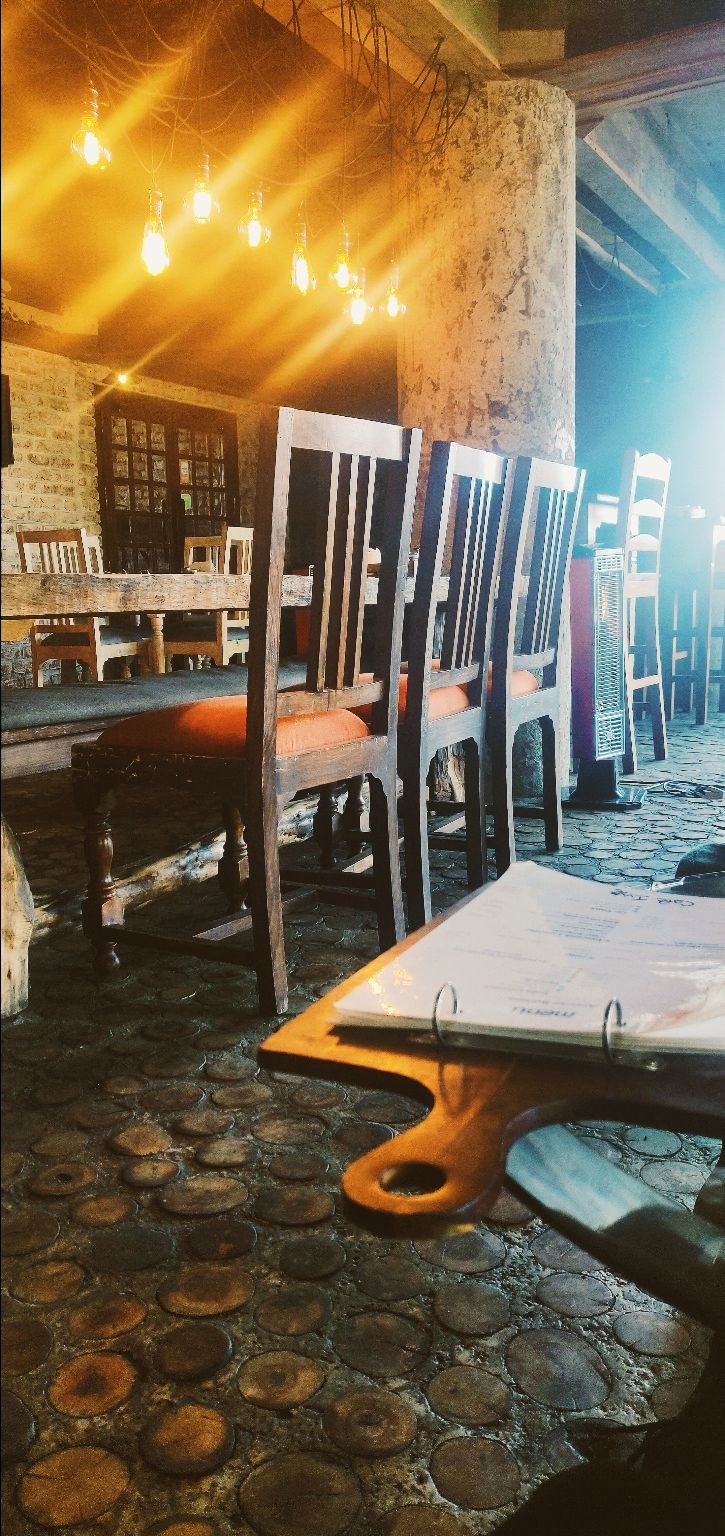 Lal Tibba binocular and cafe
Lal Tibba is the highest point of the Mussoorie. This cafe is not famous for its food, it is famous for its terrace with a binocular. Ranges such as Badrinath, Kedarnath and the trio of Banderpooch peaks are visible from this cafe. For using the binoculars, you just have to buy something from the menu. The cafe has a guide which is also free, except you tip him. (He has very good knowledge about the place) I bought the coffee for 90 rupees. You should not miss this place because this place is at 1880 mts above sea level. A hike to the Lal tibba is the one of the best thing you can do in Mussoorie.
Check out my Photo blog of my hike.
https://www.tripoto.com/trip/a-hike-to-the-highest-peak-of-mussoorie-queen-of-the-hills-5c9c126c18da4?utm_source=Android_App%26utm_medium=whatsapp
Price - 400 for Two (approx.)
Location - Lal Tibba
Best Dish - The cheapest thing on the menu.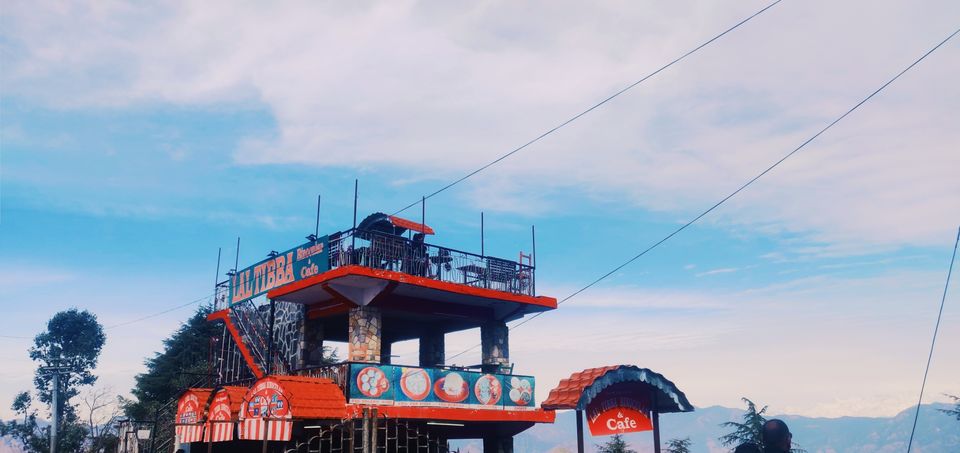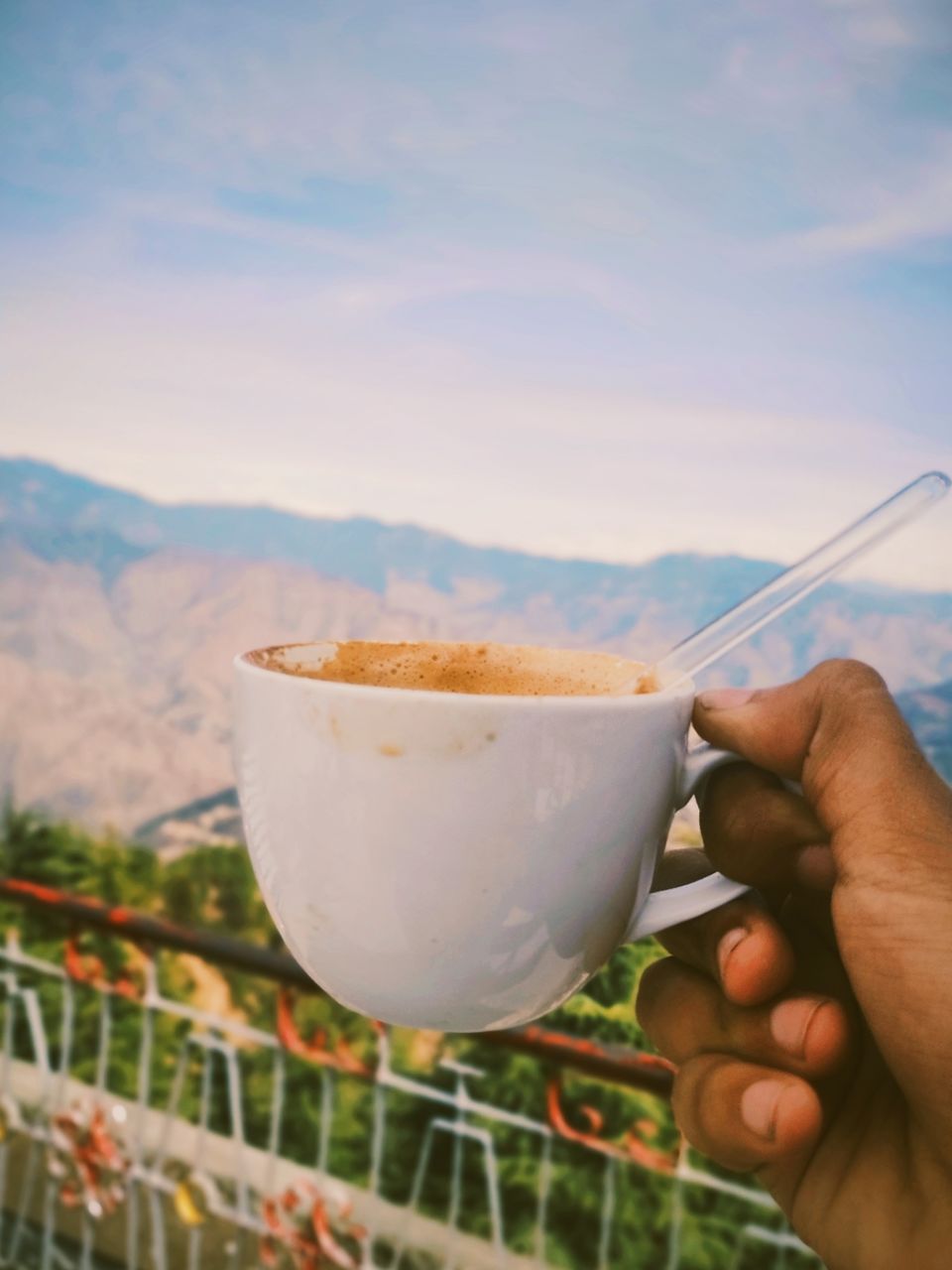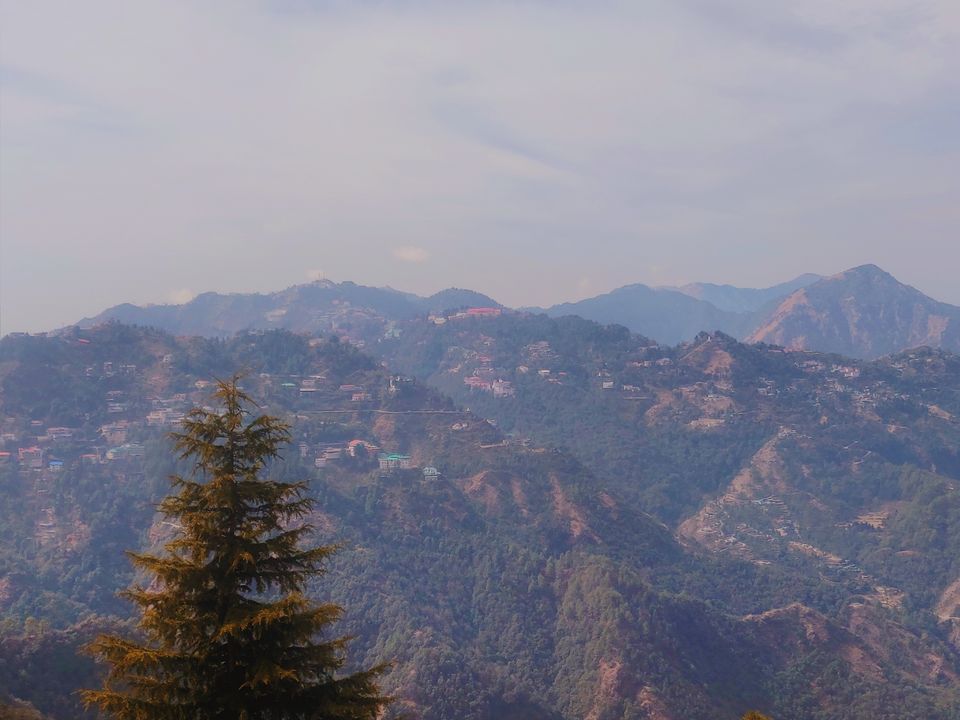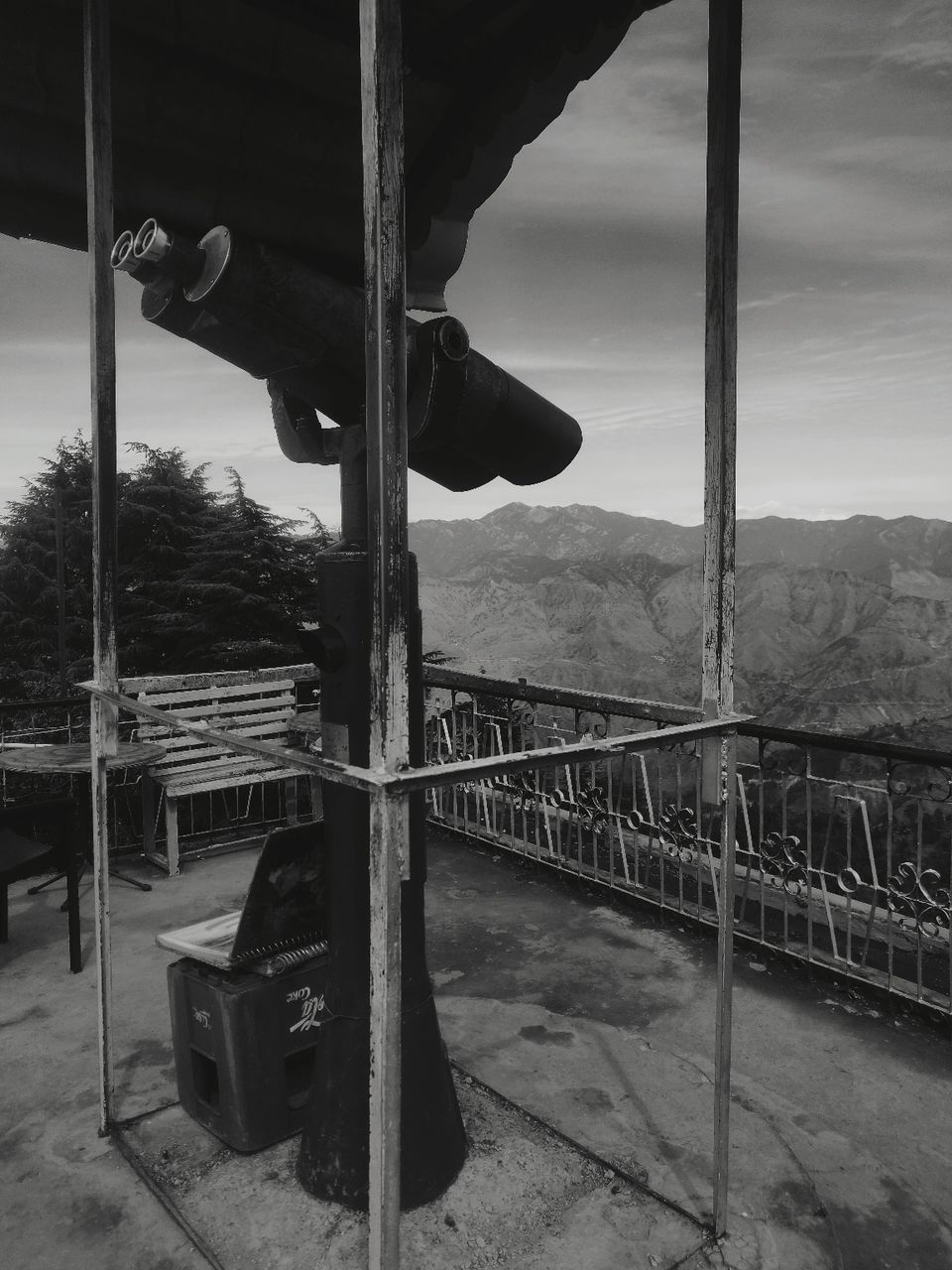 Kalsang
The story of its owner is quite inspiring, from serving food in school then at the momo stalls and then finally opening an authentic Tibetan restaurant. The ambience is cozy and red. Kalsang has definitely created a hype, I was suggested by many fellow travelers to try Devil's Momos. You might judge me after reading the next line but it is true. I don't like momos, but due to this hype, I tried the devil's momos and I didn't regret it at all. As I was alone I was not able to try any other food item. I have heard people saying that Kalsung is overhyped but I think I would disagree to it.
Price - 800 for Two ( approx.)
Location - Near Bardoni Chowk, Mall road
Best Dish - Devil's momo, Thupka.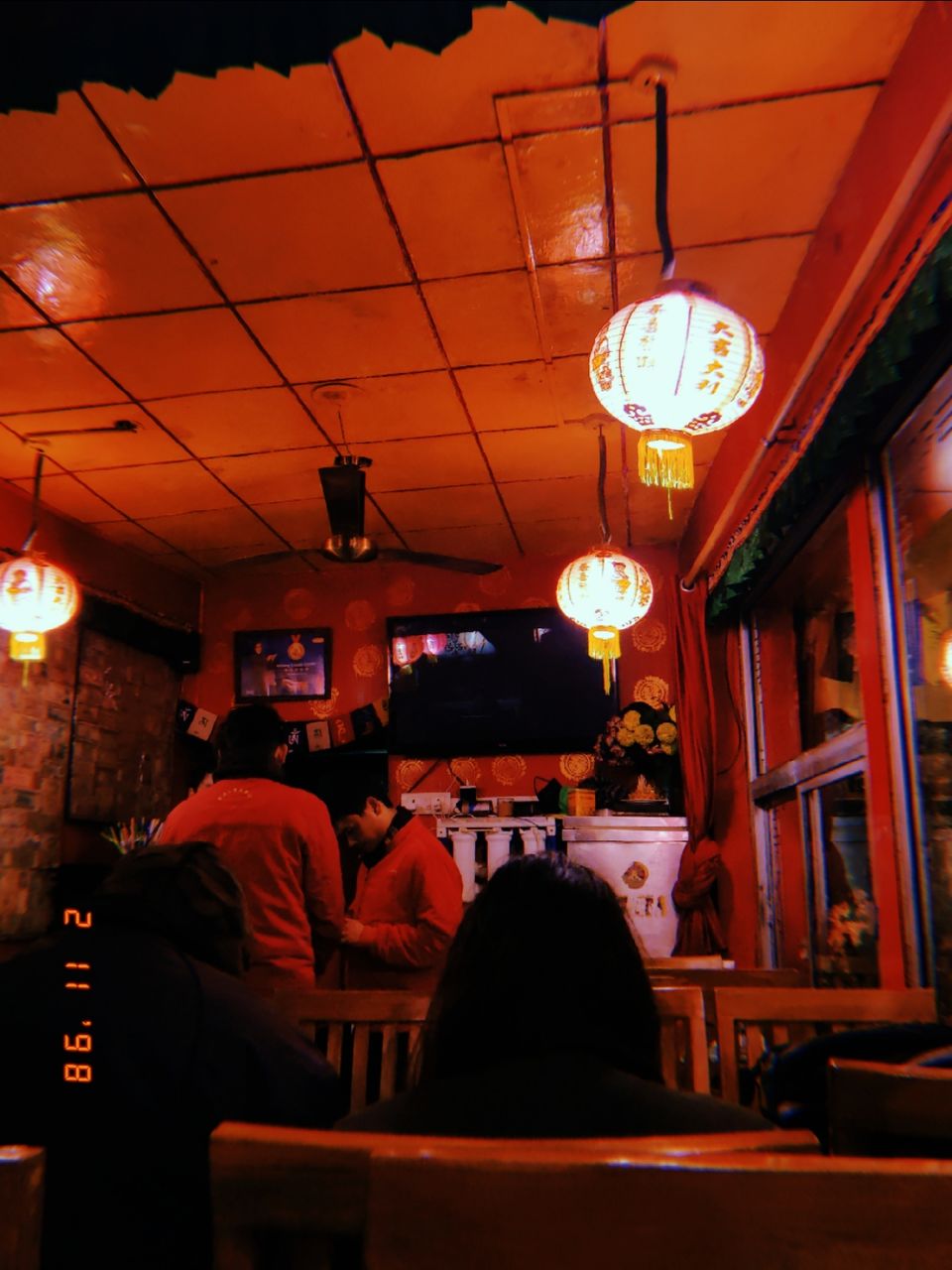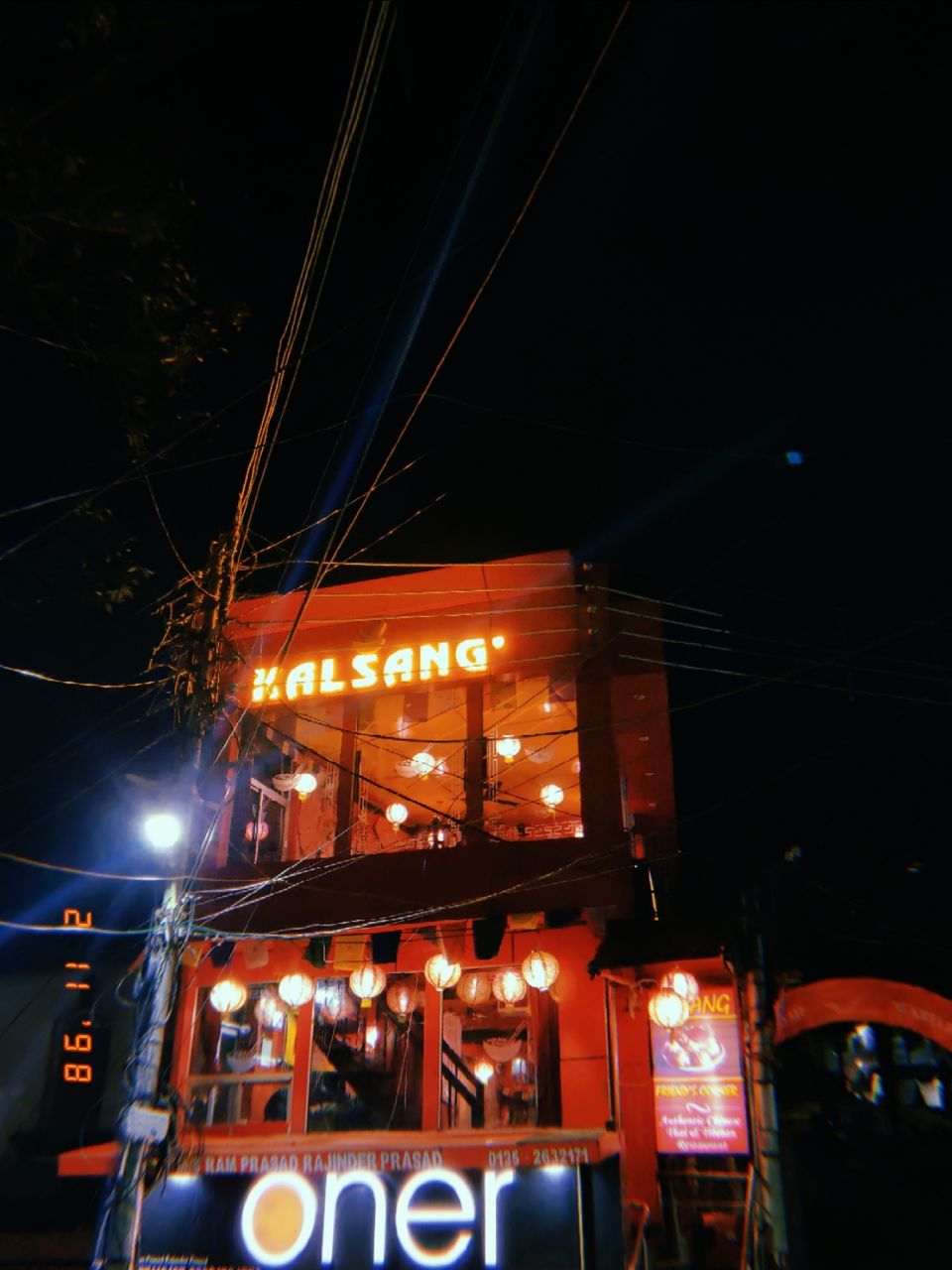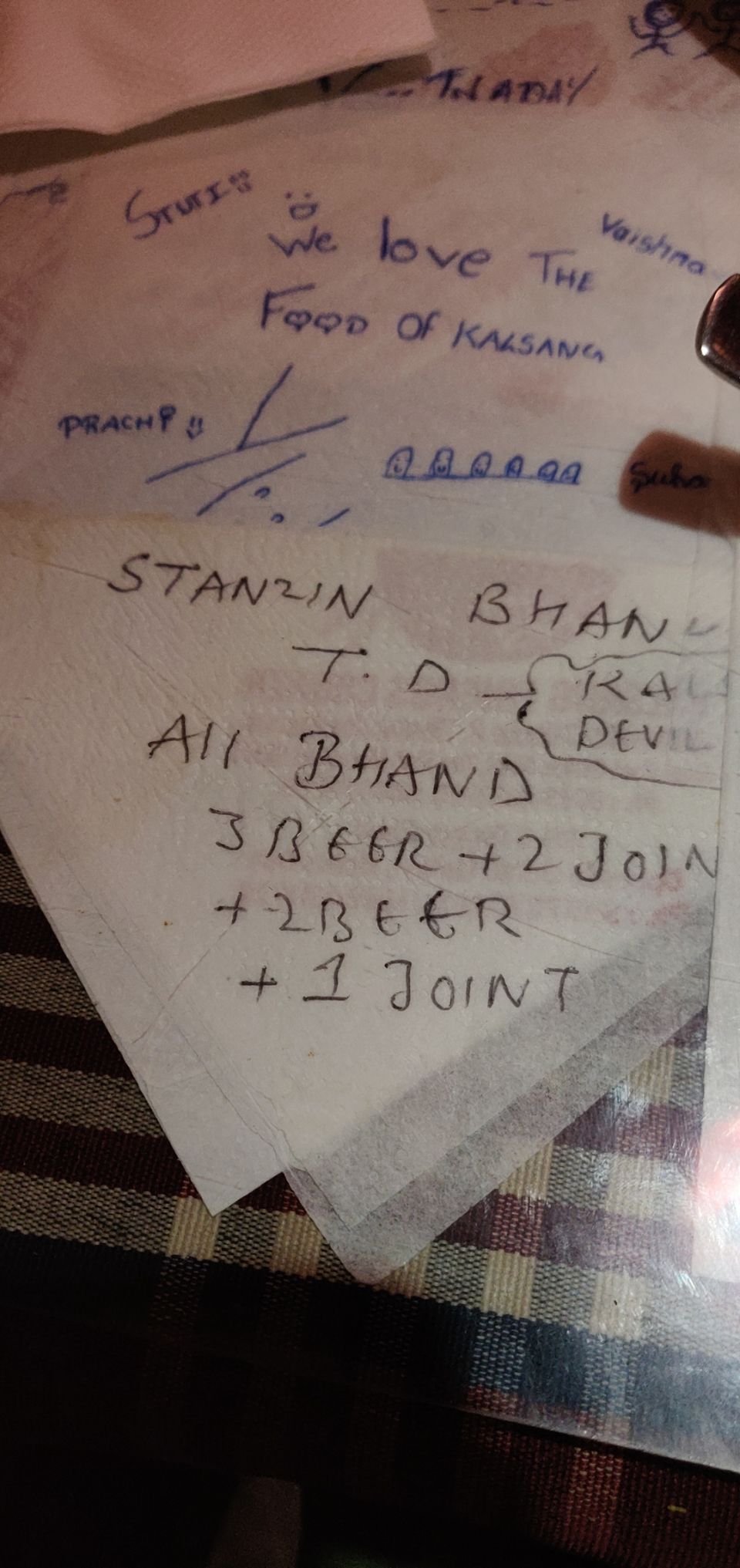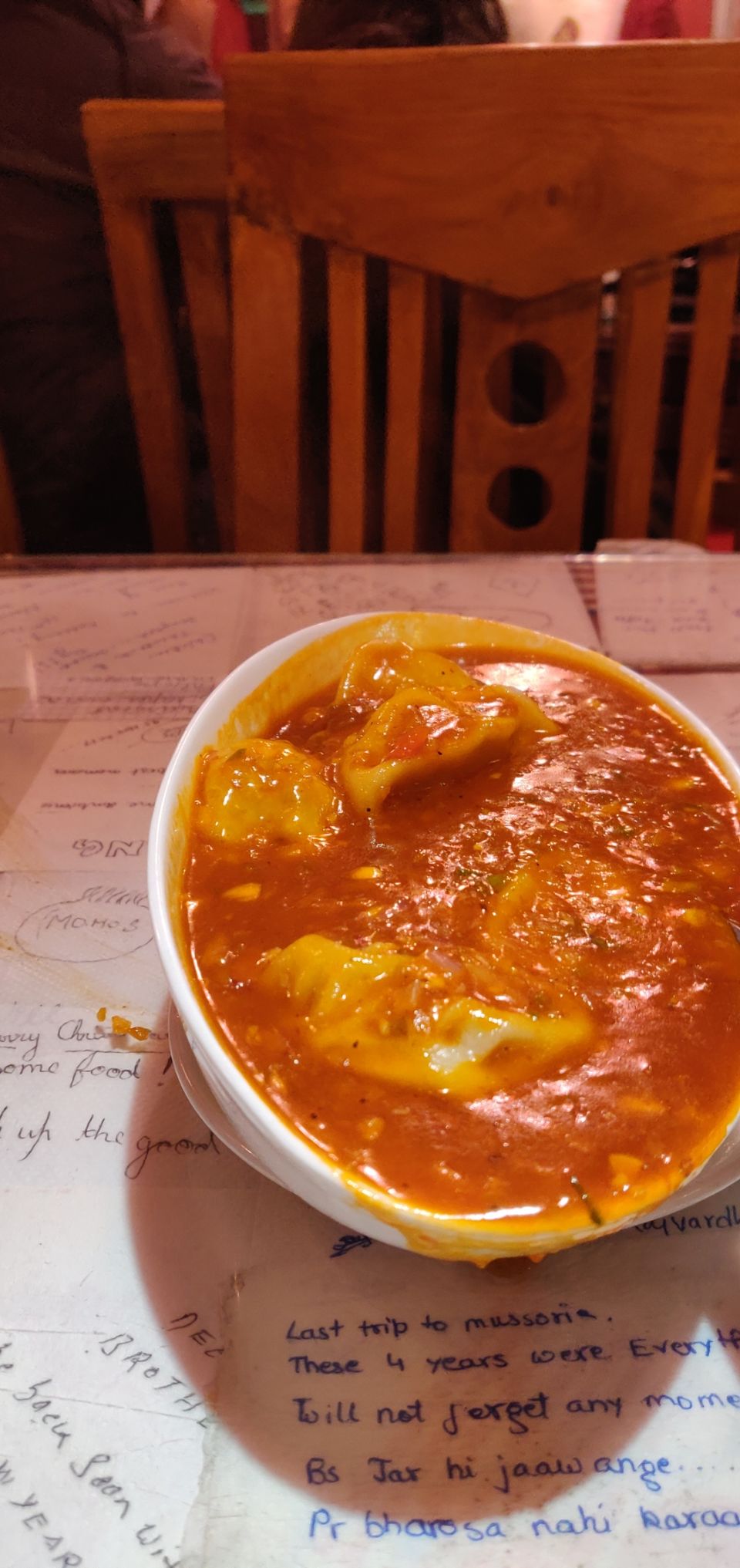 Below are some of the cafes which I was not able to visit, but I will visit it as soon as possible.
Anil's Cafe ( Chaar dukaan, Landour)
Little llama cafe
Doma's
The Tavern bar
A cafe serving authentic Nagaland cuisine. ( I forgot the name)