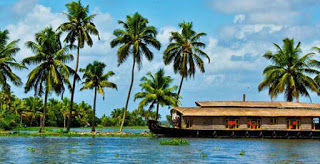 Kerala is rightly being known as 'God's own country.' Be it the impetus for nature, health or food tourism, there is no place on earth compared to India's Kerala. Situated on the southern tip of incredible India, Kerala is the abode to both domestic and international tourists. In case you're planning to visit Kerala just before the monsoon sets in, you have bumped into the right reading space.
Let's check out 3 most alluring places in Kerala that are a must-visit especially before the monsoon.
1. Ashtamudi Lake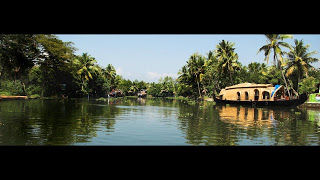 This beautiful lake is famous for the houseboats and homestays that are on offer for the vacationists. The lake is called so because it's said to have 8 channels or arms. Enjoy yourself by sitting beside the serene shores enjoying coconut, or maybe catching a prey if you're fond of fishing. Also, don't forget to pamper yourself with a deep-relaxing Ayurveda massage, a reason that pulls in millions of visitors to Kerala every year.
This popular place is situated about 70 kilometers from Trivandrum International Airport and about 2 kilometers from Kollam junction, the nearest railway station.
2. Alappuzha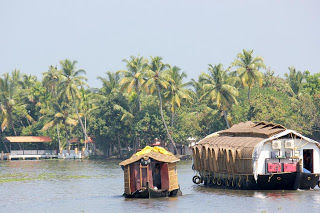 Visit Alappuzha before monsoon to enjoy the picturesque river shore from the boat while the virgin green dares to touch the incandescent blue. If you're a honeymoon traveler, then you will simply admire the precious moments spent here with your partner, especially while on the sturdy boats. In case you're here with your family or friends, never miss the amusing snake boat ride arranged around August in this enticing place.
You may plan your journey from the nearest airport, Cochin International Airport, which is about 85 kilometers from Alapuzza town. For those who like to travel by train, you can get here by railways, too.
3. Munnar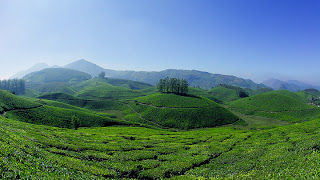 If you're fond of taking long stretches of walk amidst the lush greenery, then you should visit Munnar. The place is known for tea plantations and will unquestionably woe you with its mesmerizing beauty. You will just admire the mist covered tea estates and the waterfalls. Visit the Attukad Waterfalls to capture some of your best moments. And, if you're an adventure lover, do not miss the adrenalin-pumping experience of trekking along Anamudi, the highest peak in Southern India.
This vibrant place is about 108 kilometers from Cochin International Airport while you drive via Aluva. Aluva is the nearest railway station and is about 109 kilometers from Munnar. So you can plan your journey as per your preference and of course convenience. With that said, train journey in India has its own pleasures and myths too.
Pre-monsoon is indeed the best time to enjoy Kerala's resplendent beauty. So plan your visit soon!