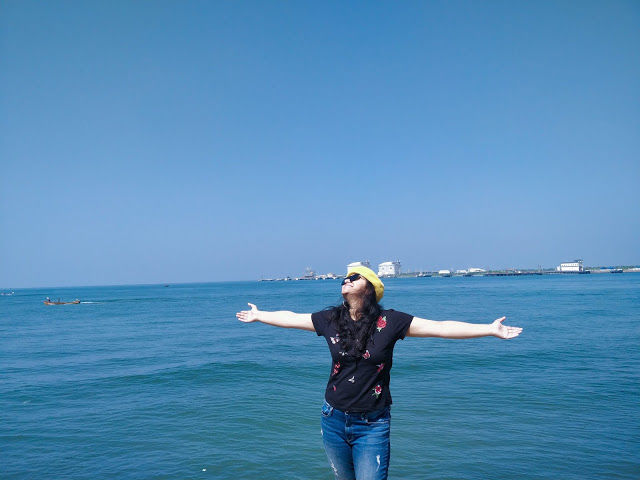 Kerala, a tropical state, is a major tourist destination in India. And Kochi being its famous town has been on my wish-list since forever. Though a few years back I was in the city for a small halt but didn't got a chance to explore the city.
This town has a long-stranded history of colonialism. Also known as Queen of Arabian Sea, Kochi (the first European township of India) has been widely used as ancestry gate to the God's own country for centuries through sea and nowadays from Cochin International Airport.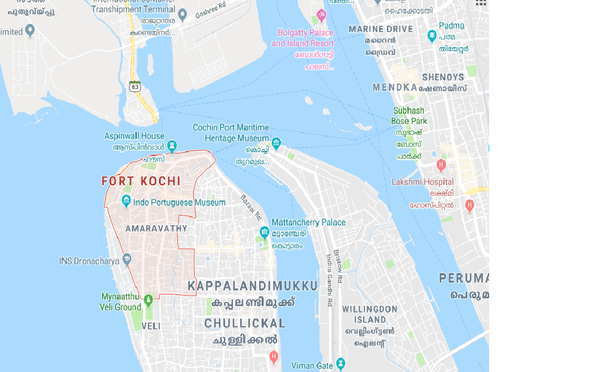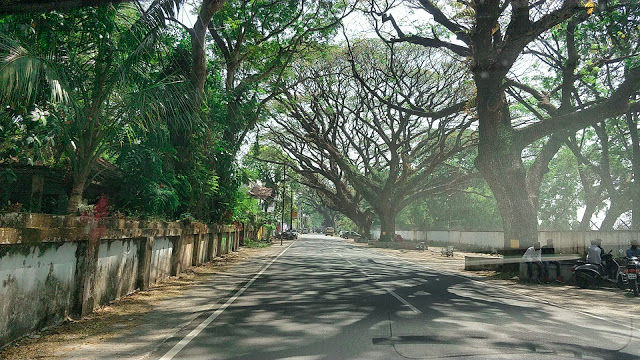 Fort Kochi is famous for its Portuguese as well some unusual Jews settlement. This town was in Portuguese possession until 1663, after which the territory was captured by the Dutch. Then the Dutch held the possession of the fort until 1795 when British defeated them and finally took over the whole territory in their control. Today, at Jews Town you can see the combination of past and present. There are several antique stores, handicrafts items and of course the famous spices.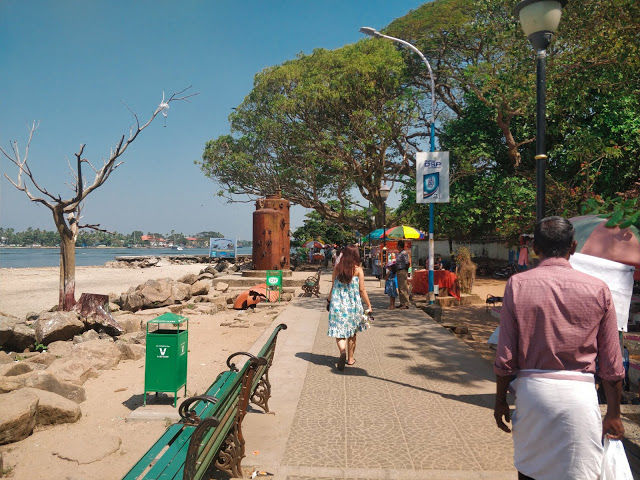 I visited Fort Kochi with a hope to actually see a Fort, but interestingly the word guess game fails. There isn't a single fort in sight. During the Portuguese rule there was a fort named Fort Emmanuel which was later destroyed by the Dutch. So evidently, Fort Kochi was named after Fort Emmanuel. However, apart from its intriguing ancient history, the present town has a lot to offer. The place is exceptional. You can spend a whole day at Fort Kochi without the much hustle bustle of the main town. The best part of visiting here is that all the major attractions are close to each other, so one can easily explore the whole city on foot.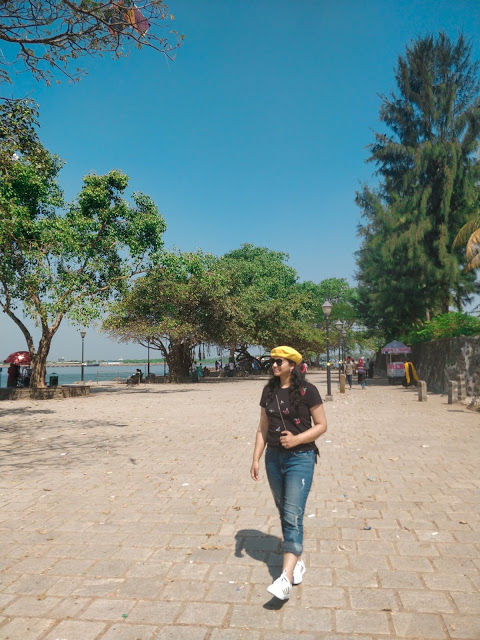 You cannot miss visiting Fort Kochi Beach; it's a beautiful beach that offers a scenic view and a perfect ambiance. Apparently this place is the perfect gateway to avoid the hustle bustle of the main town. While strolling around you can find plenty of unique options to hop on and have a sip of coconut water - which you surely shouldn't miss while you are in and around Kerala. It tastes real good, fresh and sweet.
Being at this place was the best part of my day. It was so relaxing and fascinating at the same time to sit at a corner and watching the waves hurling towards the shore.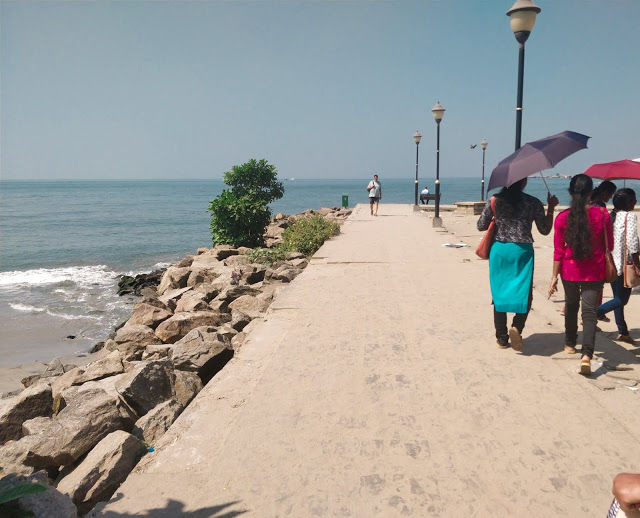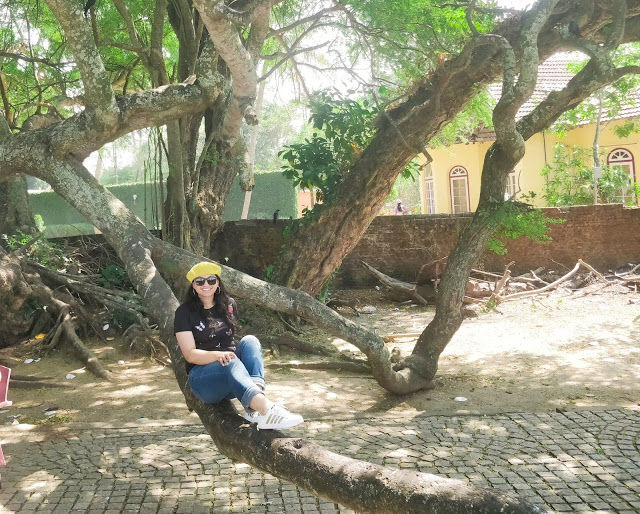 While walking down the by-lanes of Fort Kochi you can see small street markets all over the place. The stalls generally sell souvenirs and spices. I too bought a lot of items for my friends and family.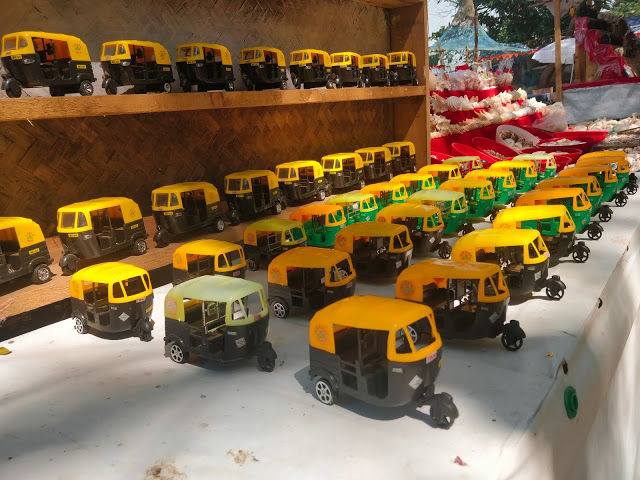 While walking away from the Beach by-lane you can see an old architectural building cum hotel. And it is the famous heritage monument of this town 'Old Harbour Hotel'. The architecture of the building has some Dutch and Portuguese influence. This 300 years old building is one of the important historic highlights of Kochi.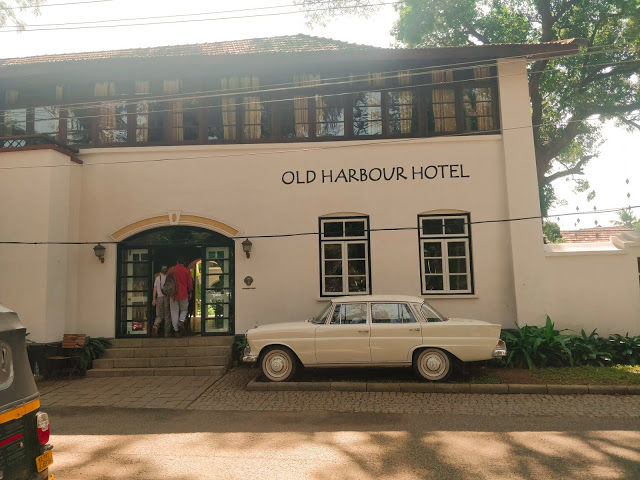 At the time of sunset, rush towards Vasco da Gama square if you want to see an incredible view of the sunset. You can also have a glimpse of Chinese Fishing nets, a place close by. This place also has a history of its own where in the Chinese Explorer/Trader bought these Fishing nets with them during 14th Century. This type of fishing is quite unusual in India and Kochi is the only place in India where you can find Chinese Fishing Nets.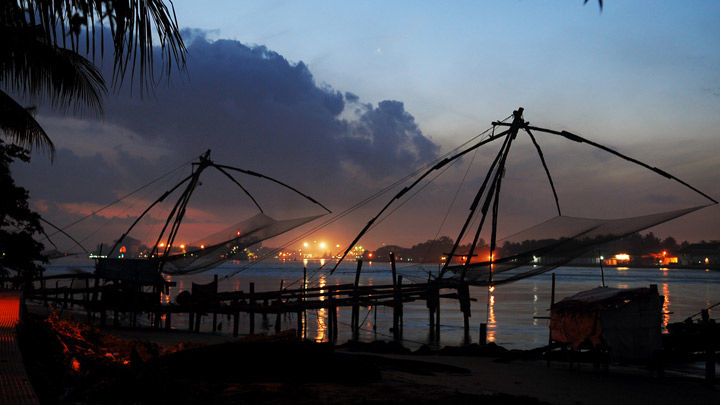 To end your day at Fort Kochi, have a traditional meal of Kerala known as Sadhya. You will be served a variety of vegetables, rice, yogurt and sweet, all served on a banana leaf. Honestly this was one of the best foods that I ever had. Sorry for reiterating but it was truly the best. I had it at a famous place called Sarvana Bhawan.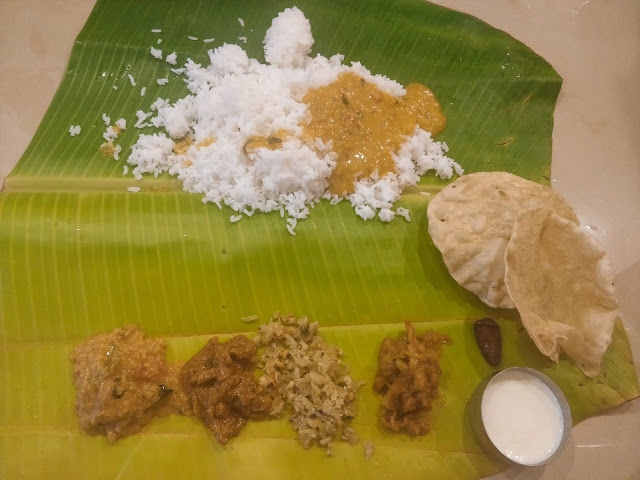 My visit at Fort Kochi is definitely not the last one. Probably I will come here again and explore the unexplored. Do let me know in the comment below some other places which I can see for my next visit to this town. Also share your favorite place at Fort Kochi which can be explored by fellow travelers.
Don't forget to checkout my other Travel blogs.
Happy Travelling!!!
P.S. This blog was originally posted at www.happygroovylucky.com