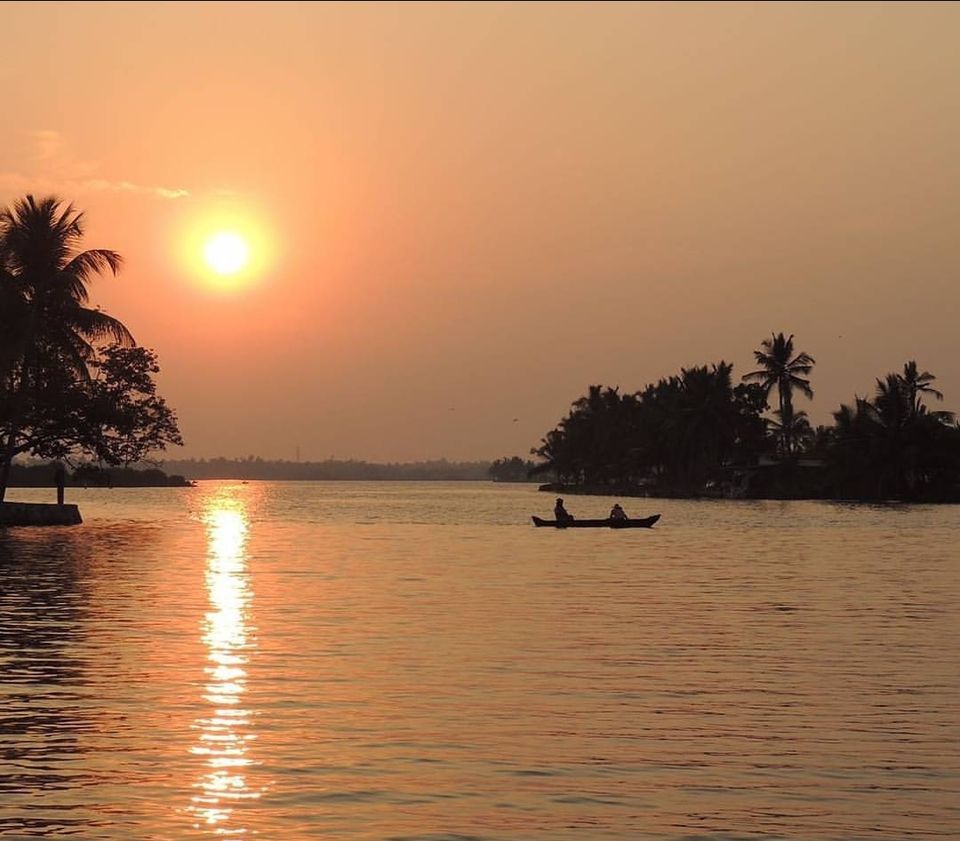 Walk through the edge of the lake to reach the edge where you can view the most beautiful sunset in Kochi - The Queen of Arabian Sea.
It was a gloomy day till we decided to visit Kadamakkudy Islands again. We had been there twice but we decided to go there again since there are many places yet to be explored.
Kadamakkudy is a cluster of 14 smaller islands
like Valiya Kadamakudy, Murikkal, Palyam thuruth, Pizhala, Cheriya kadamakudy, Pulikkapuram, Moolambilly, Puthussery, Chariyam thuruth, Chennur, Kothad, Korambadam, Kandanad and Karikkad thuruthu. Most of them are accessible only by boats. It is almost 15km away from the heart of the Ernakulam city. The islands will soon be connected by bridges which may result in increasing the tourist activities in the place.
The place is best for solo travellers who like to explore the village peacefully. The place offers an untouched and a unspoilt backwaters.
In the first trip we had visited the Kadamakkudy Island view point from which I shot the first picture. This place is located in the Pizhala Island which can be accessed from container road through a Jangar Boat from Moolampally Panchayath Road. The Jangar boat service is available throughout the day. The last service is around 8 PM.
The best time to visit the place is between 5 and 7 pm. You can see the most enchanting sunset in Kochi.
Sit at the edge of the viewpoint,
Place your legs into the lake,
Turn on the music,
Look into the Sky,
And watch it broke like an egg into sunset
And the water caught fire.
I assure you that it will be a great feeling of peace for all travellers.
More stories from Kadamakkudy will be continued.........