No, I don't wanna go! Why do you!
It's awesome that I regretted these words the moment I stepped out of the Cochin International Airport in July 2016. I did not want to take a trip to Kerala. My husband did. There and then, I could see why.
Kerala's beauty is a shade of green that Mumbaikars will never understand. The freshness of scenery which is not a cloud of carbon monoxide is refreshing. Don't get me wrong. I love Mumbai to bits. It's where my heart and soul belongs. But my mind was diverted to this new pleasantness.
As we stepped out of the airport, we asked for directions for a bus which would take us to Aluva. Having researched thoroughly on the internet, we knew better than to take an airport/tourist car which was a very expensive option (around 4k for an Indica). The security guard at the airport pointed us to a bus standing outside. We made it to the AC bus and took up a seat, bought our tickets. After munching on nuts, we asked the conductor where Aluva was. He helped us in the best English he could speak and guided us through the 20-minute journey. We saw the city of Cochin, alive and bustling. Green. We got lost in sight-seeing the city with our necks craning at every turn. Suddenly, the driver alerted us and asked us to get down , take another bus which was ahead and get down at Aluva. We picked up our (thankfully) limited luggage and ran to catch the other bus. We reached Aluva after 10 minutes, waited out for 30 mins. More snacking on Lays and nuts.
Finally a KSRTC bus came in. No glass on the windows. Crowded.
My heart almost skipped a beat as I looked at the bus. It was a Kerala state transport bus. I had imagined AC, and glass on the windows. Comfortable seats. This was shattering. I looked guiltily at my husband who had insisted on taking the comfortable and expensive Indica. There were early signs of grumpiness on his face. I assured him it would be alright.
We got in, bought tickets, stuffed our baggage and stood in the crowded bus. It was supposed to be a 4 hour journey to our destination –Munnar. The bus started and people tried helping us in whatsoever manner they could, giving us space to accommodating our baggage. Such signs of warmth were very surprising for an unplanned down-to-earth road trip that we were in. After an hour, I finally got to sit with my husband and between dozing off and getting up due to the motion of the bus on the crazily narrow lanes, we reached Munnar town after 4 hours.
We thought that Club Mahindra would be a stone's throw away. And that now our journey which started at 5.30 am would end. It was 5.30 pm already.
But when we called Club Mahindra, we learned that it was a further 20kms away! We checked our transport options and finally settled on a Jeep which carried around 12 passengers! It was shocking how people squeezed in or how the driver was almost in the air while driving!
We booked the back of the Jeep on paying extra and braced ourselves for the ride. It was divine. Impromptu happiness on seeing the locals going about their lives, small villages, more and more tea estates, the sudden appearance and disappearance of rain clouds. It was exhilarating.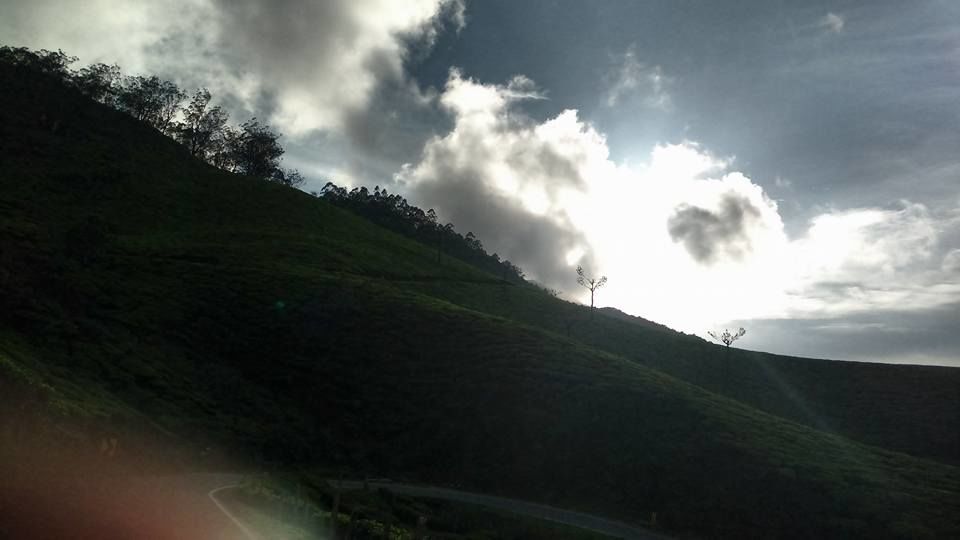 Upon reaching the hotel, I just wanted to cuddle in the warm hotel blanket and never get out. That clearly didn't happen as we didn't want to miss out the evening programs and dinner!
The next day saw us chilling in the hotel after breakfast. Later, taking advantage of the good weather sans rains, we hiked up to Periyakanal waterfalls, just 3 kms from the hotel. Coming back, we took a shower and booked appointments for a fancy couple spa. It happens separately though.
The spa was oh-my-god good.(it included a Chocolate wrap!) Our skin was pink and soft. Kerala spas are highly recommended. Now we know why!
The next day was spent sight-seeing. Our driver was very friendly and explained important trivia along the way. We stopped several times to catch a good spot for our photos. Every turn in Munnar is beautiful. The sprawling tea estates, being in a cloud, seeing the clouds envelope and drift away during meals, the 50 shades of green were things which totally mesmerized us. The tour guides have a ready list of places to visit. Most of them include visits to the tea factory, spice and flower gardens besides other scenic points. You can customize or take their advice. I would recommend the latter if you are a first-timer.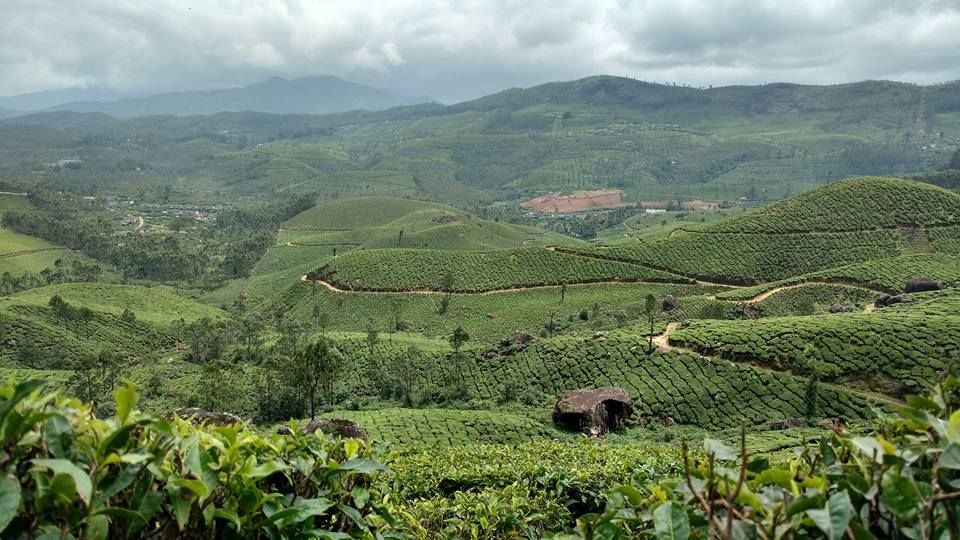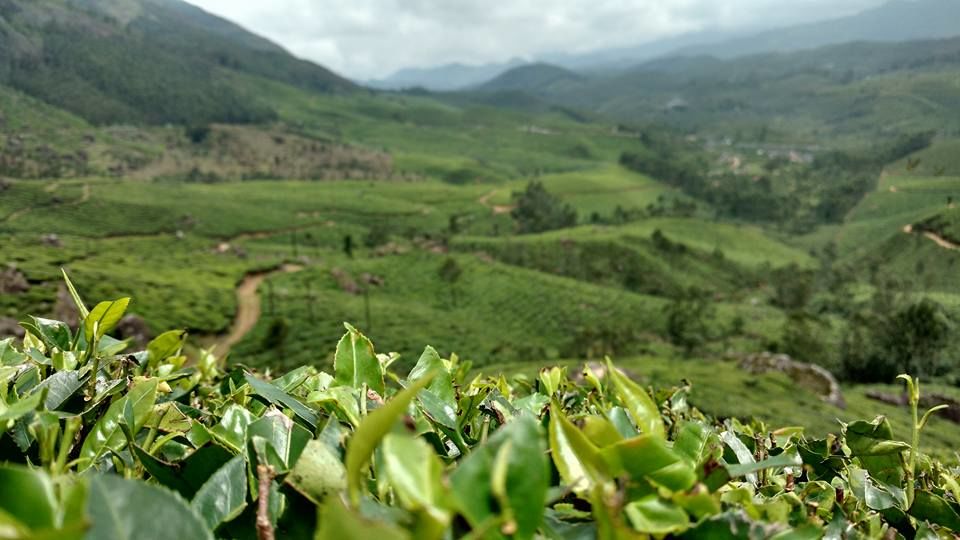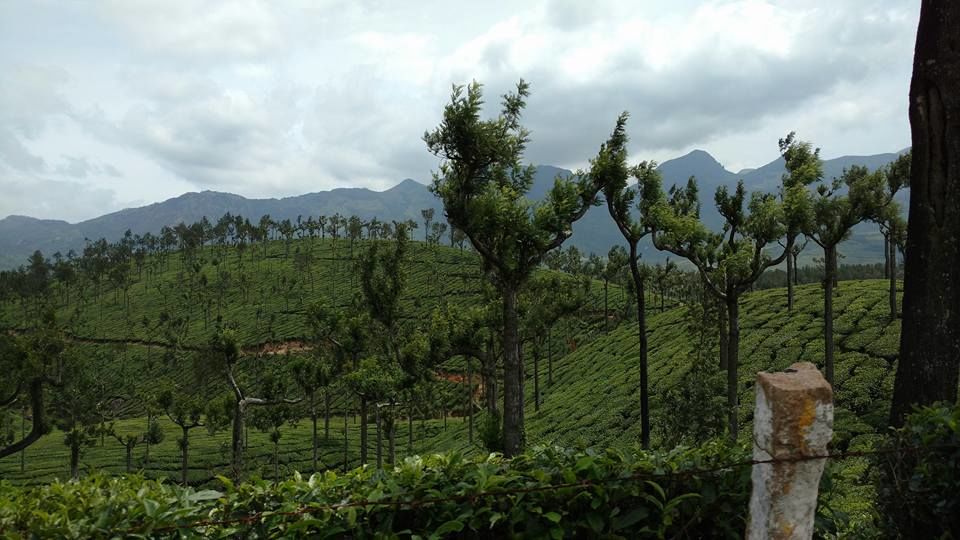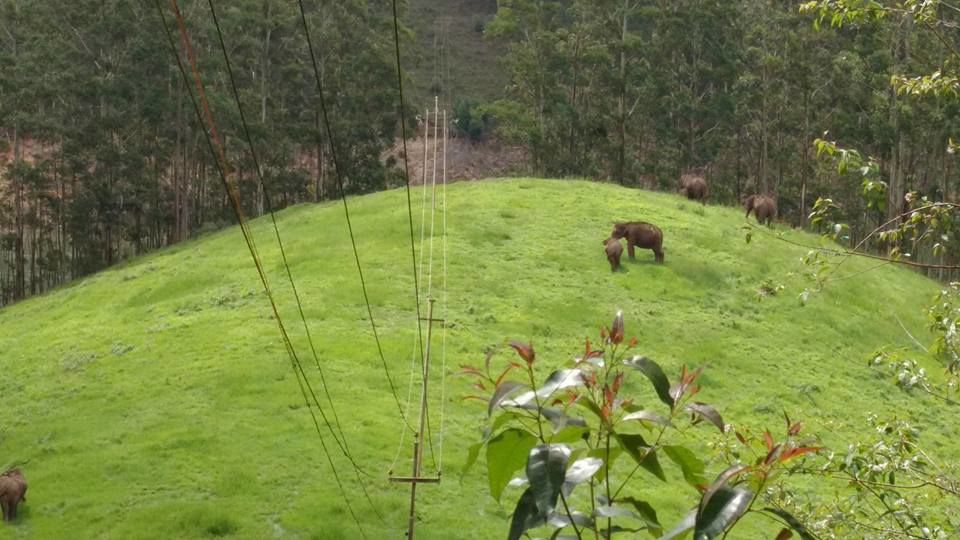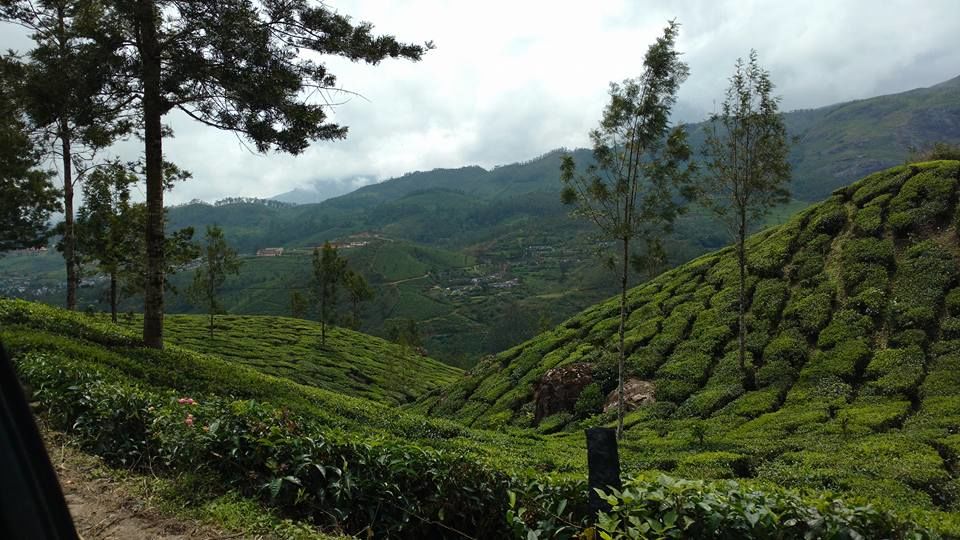 The next stop was Club Mahindra, Thekkady. We stayed in a very pretty room. The hotel was jungle-themed and made me believe that a lion or cheetah would pop anytime. Luckily that didn't happen!
We enjoyed the Keralaite performances in the evening and later walked around for a bit.
The next day was going to be adventurous as we were heading to the Tiger Reserve for a boating trip. Lions, tigers besides other animals were spotted by many on their trips. The timings are put up in the reserve offices or you can check with your hotel. There are other expeditions such as night trips to the jungle where you try and see leopards, tigers, etc. We definitely wouldn't have taken that.
We took the 1 pm boat as we had heard that the animals come to take a sip in the lake. Despite the timing, the weather was pleasant, there was a gentle cold breeze blowing as our boat drifted through the Periyar Lake. We saw deer and wild boars but no tigers or lions! It was still exciting because the views were so beautiful and we had never done something like this before.
We left the next day with our driver, intending to head to the airport. Instead we took a little detour upon our driver's recommendation. We visited some of the most fairytale-ish and offbeat places that Kerala has to offer. Wagamon hills, meadows, the Pine forests! I had never seen anything so green, so so pretty, and so not commercialized. You can easily take a picnic basket, sit on one of the meadow patches and stare into the scenery for hours together. We saw stuff that we only read about. We had seen meadows for the first time!
We thanked the driver and on the way to the airport, again we stopped several times to take pictures at small, out-of-the-blue waterfalls. Every corner is miraculous.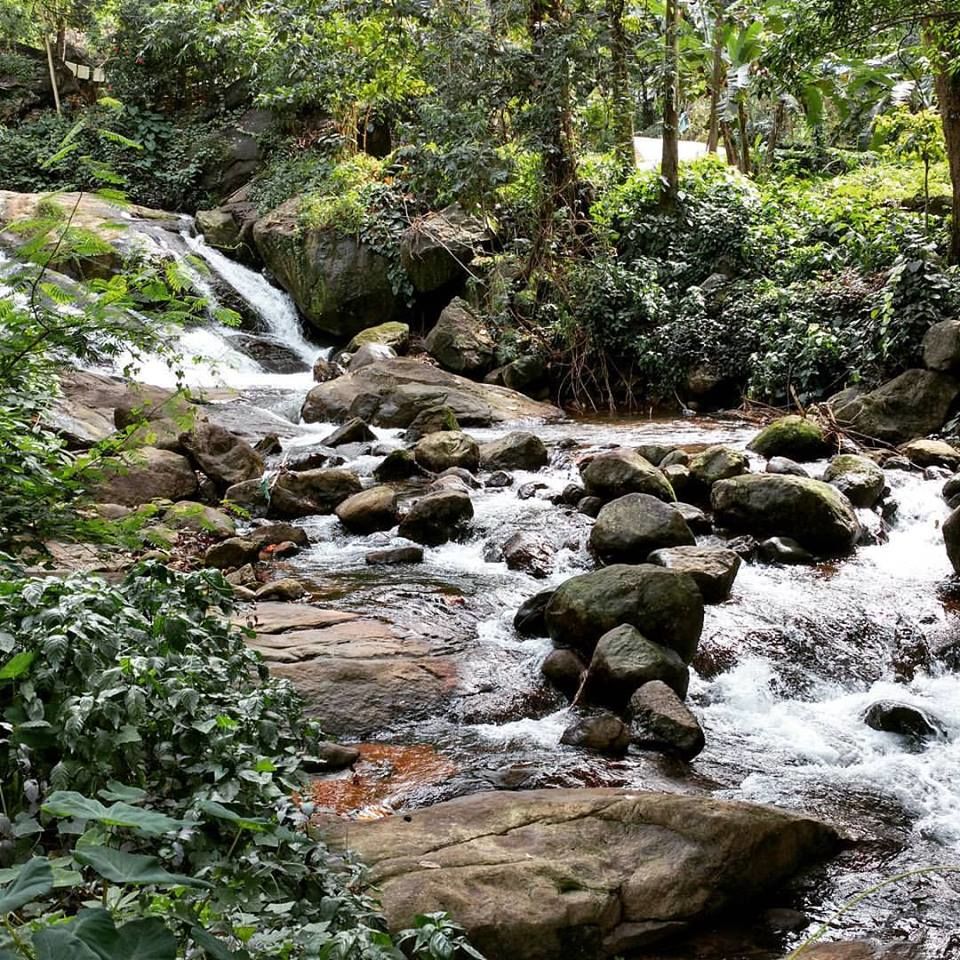 We came back refreshed and although Mumbai gave us the homey vibes, I was left with heavy withdrawal symptoms while coming back to reality. All said and done, we met some extremely sweet people who guided and enriched our trip and made us believe that truly Kerala is God's own country. Thank god that it's a highly literate state. Even the local population in the villages can speak English. Also, we heard that monsoon was a bad time to go, but we couldn't have asked for a more perfect timing. Kerala literally comes alive in all its beauty and glamour in the rains. Kerala, we shall be back soon!
#munnar #kerala #clubmahindra #thekkady #coupleontheroad